Exploring Exciting East Singapore: Your Ultimate Guide
I've lived in Singapore as a permanent resident for some time now, and I already know that all regions here are amazing and unique in their own right. But for this article, allow me to shine a spotlight on East Singapore because that's where I currently reside. 
East Singapore is teeming with iconic sights that attract tourists regularly—I mean, Changi Airport and East Coast Park are located here, need I say more? The region is also rich in history, so history lovers will take delight in the various museums available.
To introduce you to the beauty of East Singapore, I wrote an article with all the best attractions to visit in this region. So, give this one a read, and be sure to add these locations to your itinerary.
What planning areas are in East Singapore?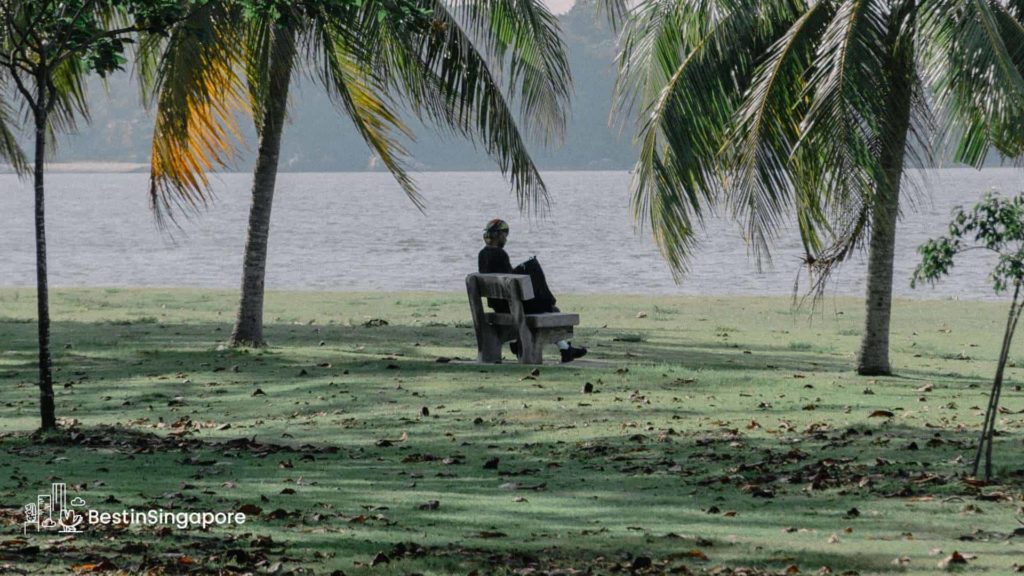 Before we get into the best attractions in East Singapore, let's first talk about the different areas within the region. These areas are called planning areas, DGP areas, or DGP zones, and East Singapore has six of them.
These planning areas are as follows
| Planning Area | Area in km2 | Population (as of June 2020) |
| --- | --- | --- |
| Bedok | 21.69 | 276,990 |
| Changi | 40.61 | 1,850 |
| Changi Bay | 1.7 | 0 |
| Pasir Ris | 15.02 | 147,110 |
| Paya Lebar | 11.69 | 40 |
| Tampines | 20.89 | 259,900 |
Bedok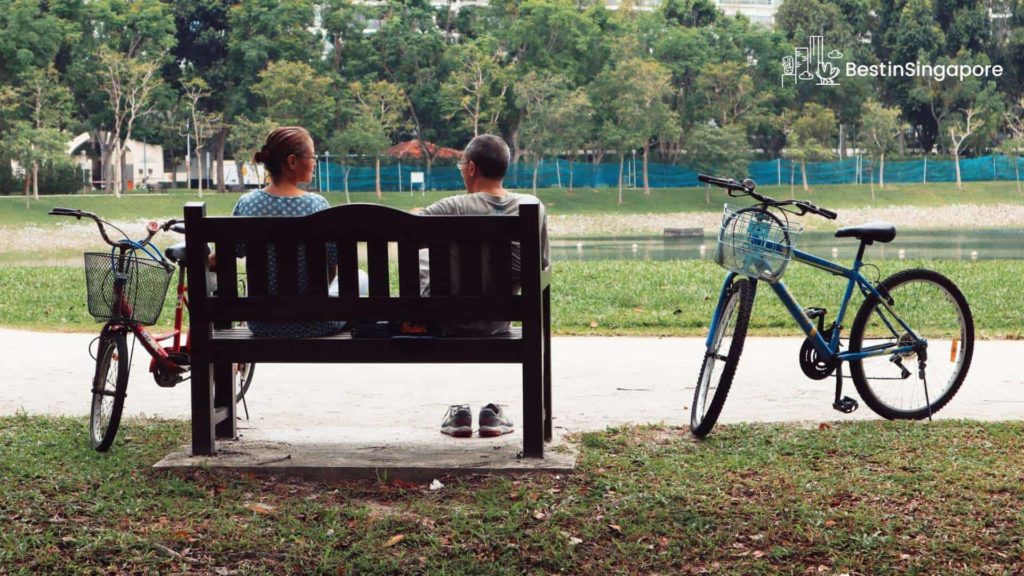 Bedok is located on the southeastern coast of East Singapore, and it's one that's known for its incredibly rich history. Evidence of human settlements on Bedok can be traced all the way back to the 14th century!
This area is believed to have started as a fishing village and agriculture center, but it eventually evolved into a residential hub. In fact, Bedok is the most populated area in all of East Singapore—with a population of about 280,000.
Because of this, you can find many housing options in Bedok—be it HDB flats and condo units or private properties. Additionally, this area also has various green spaces to inspire people to explore the outdoors. 
Changi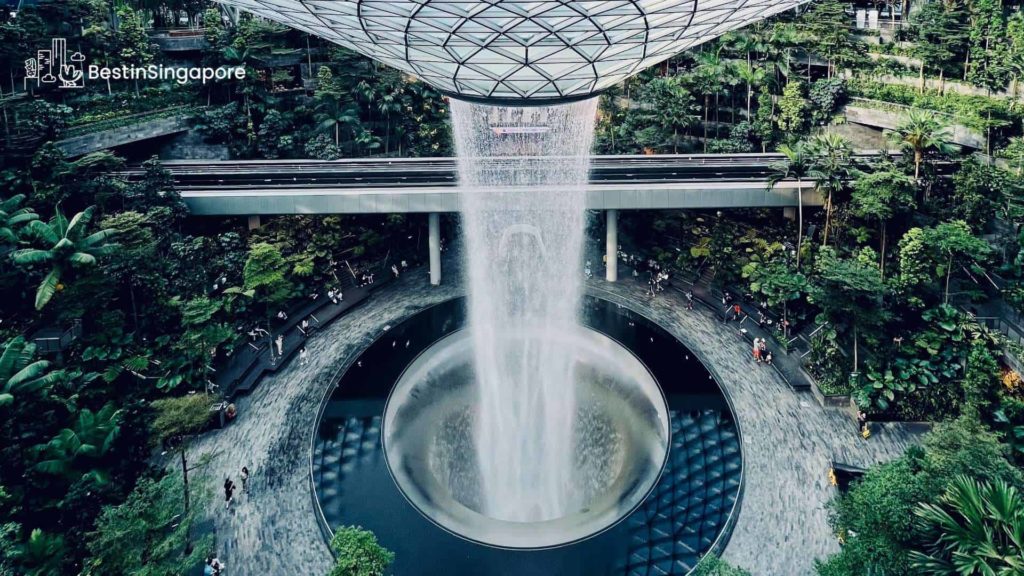 Another area in East Singapore that has an interesting history is Changi. Everyone may think of Changi as this aviation hub because it's where the airport is located, but it hasn't always been like this.
Before, most of Changi was swampland and jungle that was infested by malaria mosquitos, and kampongs were scattered throughout the area. When the British came, they developed the area to become a getaway from the country's city center.
Then, when tensions across Asia and Europe started brewing in the 1920s, the British began building up its military presence in Changi. The Imperial Japanese Army invaded Singapore, and the British surrendered. 
During the Japanese occupation, Changi saw countless war-related atrocities. It was where Allied Prisoners-of-War (POW) were kept, and even civilians weren't safe: the Sook Ching massacre occurred at multiple locations, including Changi Beach Park.
When the war was over, the British came back to maintain Changi for military purposes, and they continued this even when Singapore became independent. The Singaporean government eventually started developing Changi into the area that we know now.
Changi Bay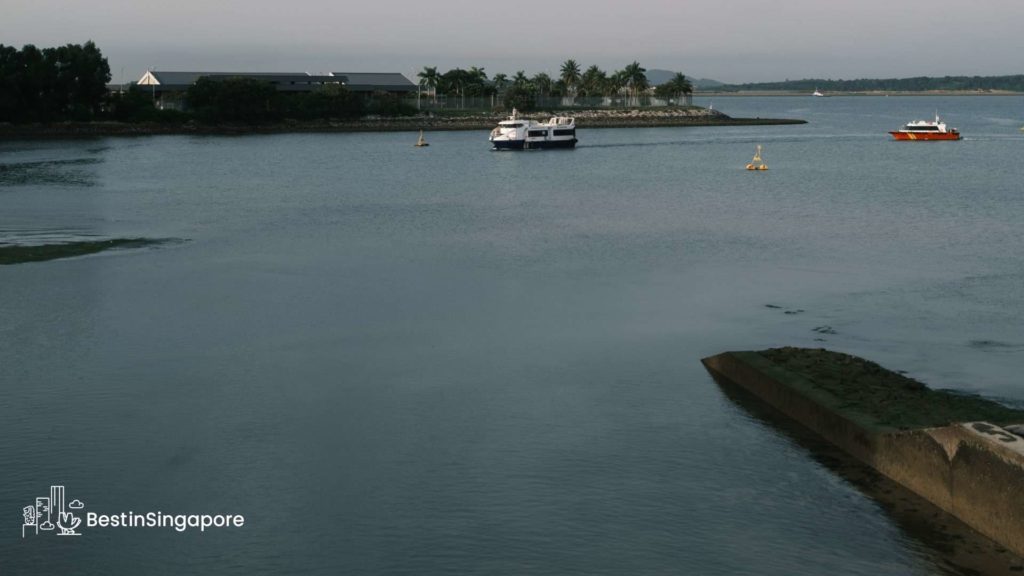 Changi Bay is an interesting planning area in East Singapore simply because the land area is significantly smaller than the others and there are no permanent residents here. The area also includes Pedra Branca, an island located in the South China Sea.
The main purpose of Changi Bay is to be the site of numerous installations, such as Changi Naval Base and the SAF Yacht Club. It's not really a destination that's open to the public, but it's an interesting area in East Singapore all the same.
Pasir Ris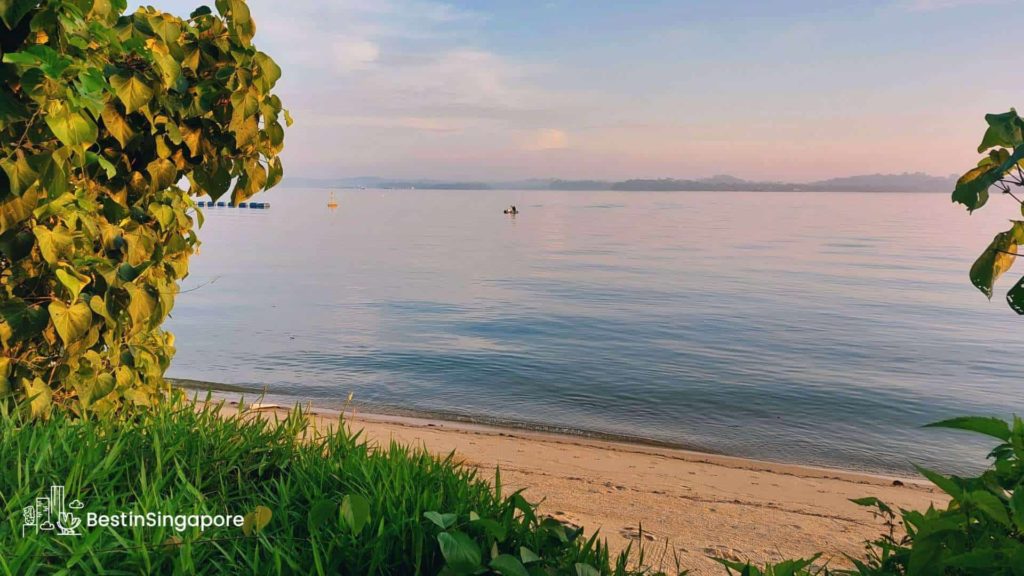 Before Pasir Ris became a residential town, it was an undeveloped area with several Malay kampongs spread throughout. Aside from that, Pasir Ris had several plantation estates and a hotel where memorable parties and picnic gatherings were held.
The idea to develop Pasir Ris Town began in the 1980s, and the development underwent several phases throughout the decades. The great thing about Pasir Ris's development is that public transport facilities were actually factored in.
Aside from the MRT station, this area has a bus interchange and a bus depot. The Tampines Expressway, which borders Pasir Ris in the south, also makes traveling to and fro Pasir Ris and Punggol convenient. 
Paya Lebar
Paya Lebar was originally a swamp near the Kallang River, hence the name (Paya Lebar translates to "wide swamp"). It has come a long way and is now regarded as an up-and-coming commercial hub on the island.
Before Changi Airport was constructed in Changi, Paya Lebar actually housed the Singapore International Airport in the 1950s. But it was gradually converted into a military airforce base and renamed "Paya Lebar Air Base" in 1981. 
Tampines
Once a remote neighborhood in the 1980s, Tampines is now the regional center of East Singapore. It has five subzones (Tampines North, Tampines East, Tampines West, Simei, and Xilin), and is home to about 260,000 people.
As you can expect from a regional center, Tampines is a vibrant commercial hub and serves to help decentralize the economic activity from Singapore's Central Business District to other parts of the country.
It's here in Tampines where you can find numerous big-name institutions, such as OCBC, UOB, and many others in Changi Business Park. The area is also considered by the government to be a mature estate, so it now has its own municipal services office.
What are the best attractions in East Singapore?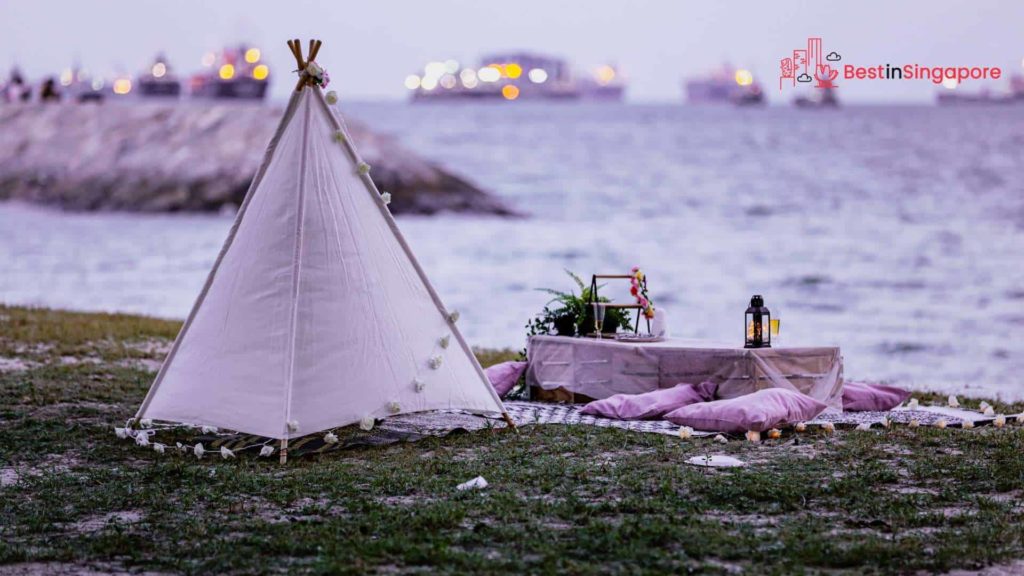 Each planning area in East Singapore has its own unique characteristic, which means that you can find several striking attractions in them. Here are some of the best attractions in the region you definitely don't want to miss out on:
Bedok
East Coast Park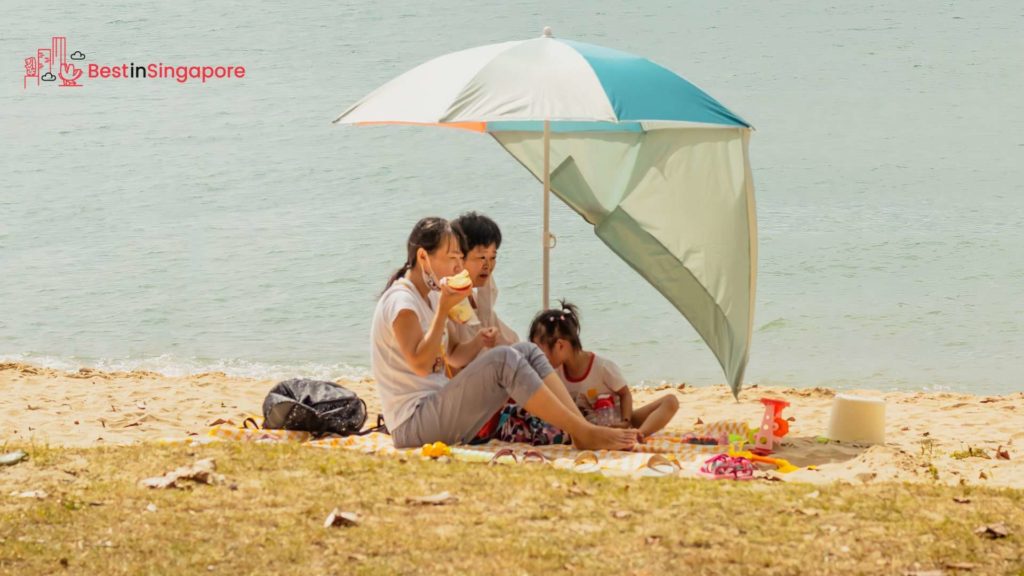 Operating Hours: Open 24 hours (daily)
Admission Fee: Free
Here's a fun fact about East Coast Park: at 185 hectares, it's the biggest park in all of Singapore, and it's actually not just in Bedok. It also stretches into Tampines and the Marine Parade (which is a Central Region planning area).
Because of this, the park comes with so many attractions within its premises. The highlights are, of course, the playgrounds—the Coastal PlayGrove is undoubtedly my cousins' favorite—but there are also sailing centers, skate parks, and more.
Personally, I love coming to East Coast Park just to relax on the green, whether reading a book or having a picnic with my family or friends. Sometimes, I accompany my cousins as they practice their skating skills or try my hand at easy sea sports activities. 
There's no limit to what you can do at East Coast Park, so be sure to come as early as you can and explore the area.
Traveler Tip: Even though there's no admission fee and most of the park's attractions are free to access, there are still other attractions that you need to pay for, so keep that in mind.
Bedok Jetty
Operating Hours: Open 24 hours
Admission Fee: Free
The Bedok Jetty is still technically part of East Coast Park, but it deserves its own section because it's quite literally hard to overlook. After all, it's the longest jetty in Singapore, so your eyes won't miss it when exploring the park.
Unsurprisingly, this jetty is famous among fishing enthusiasts, so if you are one, you can bring your own fishing rod here to try your luck at reeling in fish. If you're not into fishing, you can stay here for the views. 
I specifically enjoy catching the sunset here—and if I'm able, I also try to stop by during sunrise. It feels so great to be surrounded by vibrant colors and the serenity of the sea. 
Traveler Tip: This place can get crowded really fast, so I suggest coming by early in the morning to avoid crowds. 
Bedok Reservoir Park
Operating Hours: 7 am to 7 pm (daily)
Another park in Bedok that's worth checking out is Bedok Reservoir Park. Once a sand quarry, this 88-hectare park features a sizeable body of water surrounded by greenery.
Because of this, this park is a popular destination for runners, hikers, and watersports enthusiasts. My favorite spot is, hands down, Forest Adventure: it's a treetop obstacle course that really gets my adrenaline pumping.
I also enjoy kayaking on the reservoir water or hiking along the 4.3-km hiking trail. When I'm with friends, I sometimes join them as they bird watch or admire the wetland plants scattered throughout the park.
What if you're not an outdoorsy kind of person? Don't worry, you can just sit back and relax on the green lawn of the Therapeutic Garden.
The gorgeous scenery will keep your eyes busy as you're chilling out. 
Bedok Mall
Operating Hours: 10 am to 10 pm (daily)
If you're just looking for a chill time, you can never go wrong with going to a shopping mall, and in Bedok, your best option is the Bedok Mall. 
One thing I like about Bedok Mall is that it's so accessible: an MRT station and a bus interchange are already integrated with it. Because of this, it's easy to just travel to this mall to hang out.
I actually spend more time just window-shopping here. But whenever I have enough money to spare, I like splurging and buying nice things for myself.
And of course, how can I forget about dining? There are many eateries here, so I always try to get a taste of as many local restaurants as I can. 
Traveler Tip: If you're on a budget, the mall is right next to the Bedok Interchange Hawker Center. This hawker center features delicious local dishes at an affordable price.
Changi
Changi Airport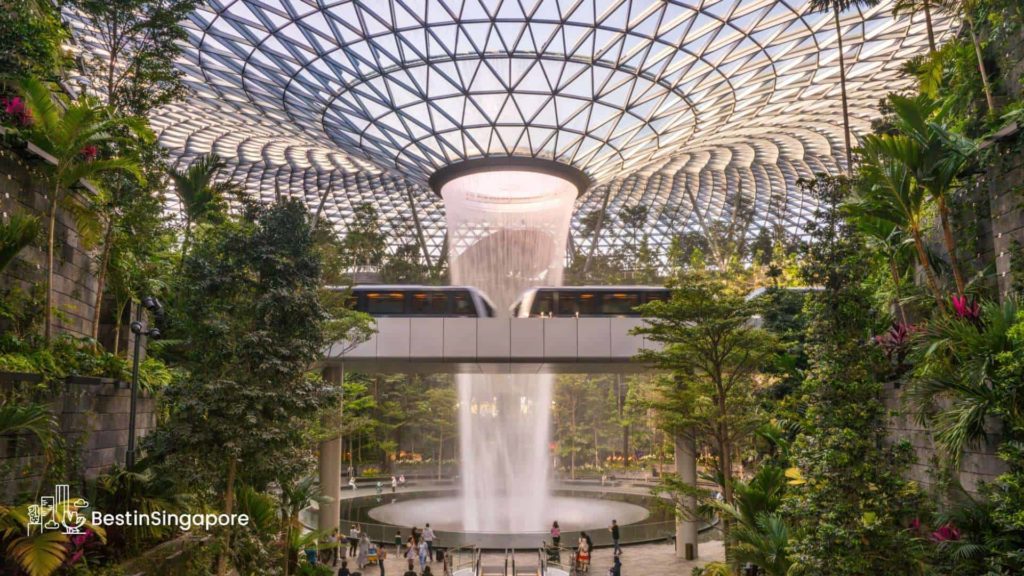 Whenever you read an article about the must-visit attractions in Singapore, there's a strong chance that Changi Airport will be mentioned. And since this is probably your first and last stop in the country, you might as well explore every nook and cranny.
Changi Airport is considered the best airport in the world, which isn't surprising because it actually has several world-class attractions.
The Rain Vortex alone is quite iconic. I can never stop marveling whenever I catch sight of it!
My favorite attractions have to be the gardens because I love seeing various creative arrangements of plants and flowers.
I even get to be in the presence of over 1,000 butterflies in one garden. Doesn't that sound so cool?
Aside from the gardens, the airport also has fun parks and giant art installations that you can interact with. I love climbing the Chandelier because it reminds me of when I used to climb everything as a kid, and I also have a blast leaping around the Bouncing Net.
Seriously, there's so much to discover here. This airport literally has 46 attractions inside.
So, be sure to dedicate some time in your schedule to exploring this airport. 
Traveler Tip: While many of the attractions are free, others are paid, so prepare your wallet just in case. Or you can just stick to the free attractions. That works too!
Changi Jurassic Mile 
Operating Hours: Open 24 hours
We might not have been around during the age of dinosaurs, but that doesn't mean we can't pretend that they're still here with us. To make this fantasy feel real, you should really check out the Changi Jurassic Mile, which is just outside the airport.
Changi Jurassic Mile is essentially just a parade of life-sized dinosaur statues, and it's so fun walking along the path. My little cousins tend to be more excited than I am because they're dinosaur nerds, while I just have multiple photoshoots with them.
What I like about this attraction is the attention to detail. For example, whenever you reach the T-Rex, parts of the fence are bent to really make it seem like the T-Rex is about to escape and eat us!
Even if you're not a big fan of dinosaurs, you should still check this out. If you love to hike, you can even include this in your hiking trail for a change of scenery.
Traveler Tip: I recommend checking out the Jurassic Mile at night because the light decor makes everything look so ethereal.
Changi Beach Park
Address: Nicoll Dr, Singapore 498991
Operating Hours: Open 24 hours
Admission Fee: Free
Going to the beach has always been a great activity to do with your family, and if you're interested, you should head to Changi Beach Park. The beach park comes with 28 hectares of land, so there's a lot that you can do here. 
Personally, I love lying down on the green, maybe taking a nap for a few minutes. But when I have more energy, I tend to stroll along the coastal walk, drinking in the fresh air and the glorious sea views.
If interested, you can also enjoy a dip in the sea for a quick swim. And when you get hungry, be sure to check out the stalls and eateries in the area. 
Traveler Tip: If you really want to spend the day here, be sure to put on the best sunscreen on your skin for protection against the sun's UV rays.
Changi Bay Point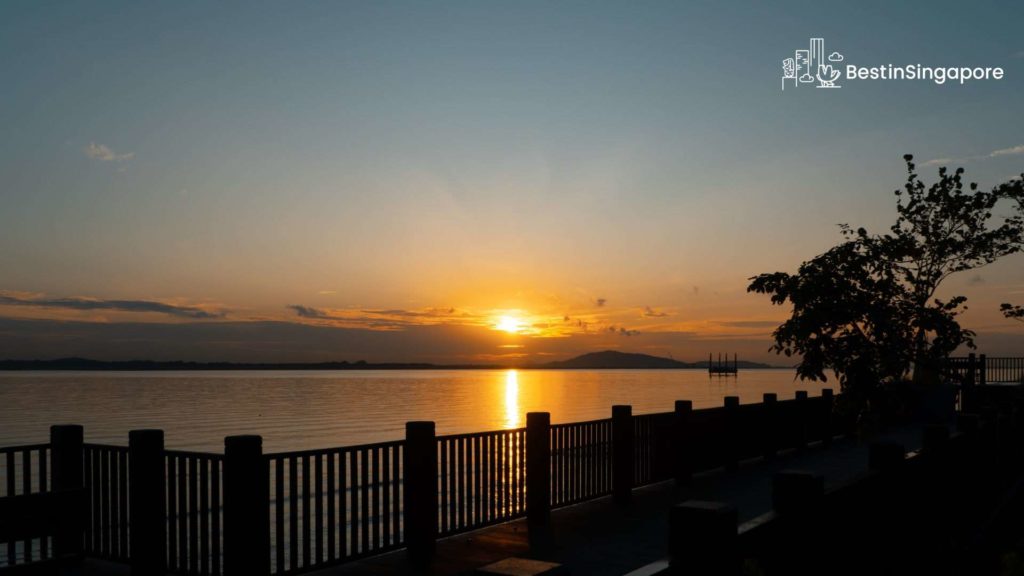 If you're already at Changi Beach Park, I suggest you should also make your way to Changi Bay Point, which is about 5 km away and takes about 1 hour to reach on foot.
Before you disregard this suggestion, allow me to convince you why hiking from the beach park to Changi Bay Point is worth it.
For one thing, you get to enjoy the seaside and spot beautiful natural landmarks you normally won't have noticed (e.g. the floating lone trees on the shores). And for another, once you reach the Bay Point, beautiful views are all that your eyes can see.
And don't even get me started on the sunset views here! I know there are many amazing spots for sunset viewing in Singapore, but the one at Changi Bay Point is undoubtedly my favorite. 
Traveler Tip: Don't forget to apply sunscreen if you're doing the hike from Changi Beach Park to Changi Bay Point. Also, be sure to bring a water bottle to keep yourself hydrated.
Changi Chapel and Museum
Address: 1000 Upper Changi Rd N, Singapore 507707
Operating Hours: 9:30 am to 5:30 pm (Tuesdays to Sundays), closed on Mondays
Admission Free: Free (for Singapore citizens and permanent residents), S$8 (foreigner adult), S$5 (foreigner senior, student, special access)
History lovers, this is an attraction you definitely don't want to miss. The Changi Chapel and Museum is one of the museums in Singapore documenting the Japanese occupation of the island during World War II.
Inside, you can find typical museum things, such as exhibits and art displays, but the one thing that really captured my attention is the chapel. It's modeled after St. George's Church, which was one of the churches built by prisoners of war back in the day.
Stepping into the chapel just makes me feel like I've been transported back in time. Additionally, I learned during my visit that the chapel served as a beacon of hope for the prisoners, and that just made me appreciate the place even more. 
Traveler Tip: You can roam around the museum on your own, but I recommend taking the audio tour because you'll learn a lot more that way.
Operating Hours: 9 am to 5 pm (weekdays), 9 am to 3 pm (Saturdays), closed on Sundays and public holidays
Admission Fee: Free
Note: As of writing, the museum is temporarily closed until further notice.
Speaking of museums, another one that might pique your interest is the Republic of Singapore Navy Museum. As you can probably guess from the name, this museum focuses on the country's maritime history.
What I love about this museum is its display variety. Most of the sections feature important information about the challenges Singaporean sailors have encountered and overcome throughout history, but there are other parts that are more interactive.
For example, I love checking out the Bofor and Oerlikon Guns as well as the underwater and submarine warfare technology. Another one of my favorites is the outdoor gallery of old guns and weapon systems from decommissioned ships.
Long story short, there are just so many things to see here. When I came here, I easily lost track of time, so that might happen to you as well.
Traveler Tip: If you want to purchase some navy-themed souvenirs, the museum has a gift shop that you can check out.
Pasir Ris
Wild Wild Wet
Address: 1 Pasir Ris Cl, Singapore 519599
Operating Hours: 12 to 6 pm (Mondays, Wednesdays to Fridays), 11 am to 6 pm (weekends)
Estimated Cost: S$26 (Off-Peak Adult Day Pass), S$19 (Off-Peak Child/Senior Day Pass), S$35 (Peak Adult Day Pass), S$26 (Peak Child/Senior Day Pass)
Singapore can be an extremely hot country, so if you're in the mood to beat the heat, you might be interested in heading to Wild Wild Wet in Pasir Ris.
This waterpark is one of the largest and most popular in Singapore, so all-day fun is guaranteed here.
My favorite attraction has to be Free Fall. It features the longest water rides in Asia, and oh my goodness, sliding down in one is so exhilarating!
There are other extreme rides that will get your heart wildly pumping, such as Torpedo, Vortex High-Speed Slide, and Slide Up. If extreme rides don't pique your interest, don't worry because there are moderate rides, such as Kraken Racers and Royal Flush.
If you have children, they can splash around in kid-friendly zones. These zones may not have the characteristics of extreme rides, but they're definitely just as fun. 
Traveler Tip: Be sure to bring along sunscreen, your own towel and toiletries, and extra clothes.
Pasir Ris Park
Operating Hours: Open 24 hours
Admission Fee: Free
The treasured green space of Pasir Ris, the Pasir Ris Park is the place to be for people who just want a relaxing time. It's also perfect for families because there are playgrounds here in addition to the green lawn.
My favorite attraction in this park has to be the Maze Garden. There's just something so relaxing about getting lost in a green maze and just strolling until I find my way back.
Another activity I like doing here is skating around the park, preferably with someone (usually a cousin or a friend). Sometimes, if I'm with my friends, I accompany them to the Bird Watching Tower as they're looking out for the birds flying by.
When I'm in the mood to exercise, I like hiking along the Mangrove Boardwalk because I get to see the beauty of the local mangrove forest and its inhabitants. 
Traveler Tip: When you're hungry, you can head to the Pasir Ris Central Hawker Center, which is located within the premises.
Paya Lebar
The Air Force Museum
Paya Lebar is mostly known for being the site of Singapore's Air Base. The air base isn't open to the public, but don't worry because they actually have an Air Force Museum, which is definitely accessible to everyone.
I only visited this museum once, but I can still remember it like I just did it yesterday. Right off the bat, I could see multiple life-sized replicas of planes on the ground.
The interior was just as impressive. I loved browsing through the various displays and artifacts to learn more about the history of the air base.
The best part of the experience has to be the simulated games where I have to defend Singapore's airspace. I feel like children will definitely have a blast with the games, so if I come back someday, I'll bring my little cousins with me.
Traveler Tip: Always be careful with the artifacts in this museum. You don't want to accidentally damage one.
Tampines
Tampines Eco Green
When I say that Singapore doesn't have a shortage of green spaces, I mean it. Here's another park that I will always recommend to tourists: Tampines Eco Green.
What I love about Tampines Eco Garden is that it features several natural habitats. You get not just open grasslands but also freshwater wetlands and secondary rainforests.
Hiking here is always a fun time because your scenery changes every time.
Because of this, the park tends to attract hikers and adventurers, but even if you don't consider yourself as either, you can still come here and appreciate nature. Take photos of the greenery and various species of butterflies and dragonflies!
Traveler Tip: Cycling is not allowed here, so you need to park your bike at the main entrance. 
Sun Plaza Park
Literally just opposite Tampines Eco Green is yet another park: Sun Plaza Park. Despite being smaller than its neighbor, this park is still worth visiting for its lush green spot where you can enjoy either a run or a picnic.
But the highlight of this park is the Sensory Discovery Garden. This garden is made up of 10 stations that engage your senses, synch as textured walls, a ladder wall, and talking tubes.
My little cousins love interacting with the stations in the Sensory Discovery Garden. As for me, I prefer just walking around the park and breathing in the fresh air. 
Traveler Tip: Sometimes, there are events like concerts being held at the amphitheater. If you're able, stick around and watch an event.
Tampines Regional Library
Operating Hours: 10 am to 9 pm (daily)
I know that not everyone is a reader, but just in case you are, allow me to suggest that you check out Tampines Regional Library.
There are countless libraries all over the country, but if I were to pick a favorite—aside from the National Library, that is—then I'd have to say it would be the one at Tampines. I mean, with its colorful interior and vibrant atmosphere, how can I not pick it?
My favorite thing about this library is that it's so spacious. There are plenty of shelves to browse from and plenty of space to sit down and read.
They even have terraces with cushion seats. Oh, how cozy!
Children readers will also take delight in this library because there are two floors dedicated to the children's section. And even if your little ones don't like to read, they can still have fun here because there's an indoor playground!
All in all, I just think Tampines Regional Library is a mini-paradise. It certainly makes reading look a lot more fun to non-readers.
Traveler Tip: In order to get a good seat, be sure to come to the library as early as possible.
FAQs about East Singapore