The Best Thai Food in Singapore: 10 Top Thai Restaurants (2021)
The best Thai restaurants in Singapore make it possible for you to experience the fascinating culture of Thailand right on the island! Whether you're after tom yum, pad thai, or khao soi, these establishments can serve up the most amazing authentic Thai food in Singapore to satisfy your cravings.
We chose only the top-rated restaurants that serve Thai cuisine in Singapore with the most highly-praised service and cuisine on the island for this list. If you can't wait to see which establishments made the cut, let's get started!
1. Long Chim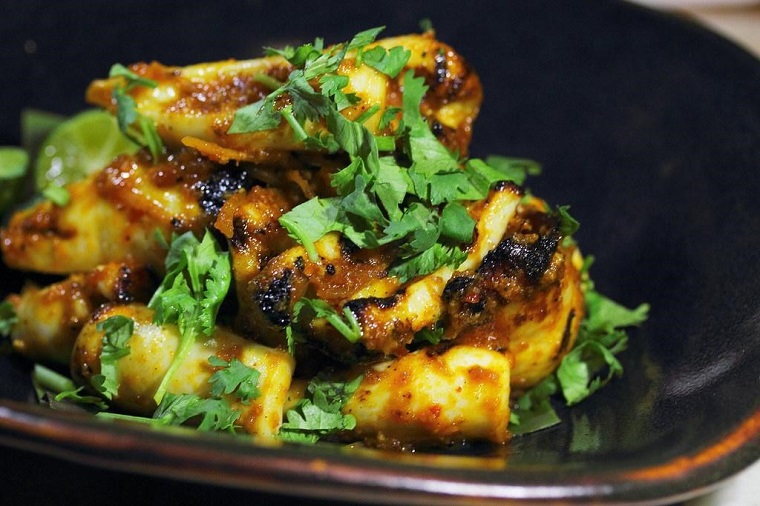 BEST FOR: Authentic and affordable Thai cuisine
PRICING: Menu
WEBSITE: https://longchim.com.sg/
ADDRESS: 10 Bayfront Avenue Marina Bay Sands | Marina Bay Sands, Singapore 018956,
CONTACT DETAILS:+65 66887299
OPERATING HOURS: Monday to Thursday – Lunch @ 11.30am to 3.00pm, Dinner @ 5.30pm to 11.00pm / Friday to Sunday – All Day @ 12.00pm to 11.00pm
Get ready to be delighted by Long Chim's vibrant cuisine! With the combination of traditional and modern menu items, it has become one of the favourite go-to-places for the best Thai food in Singapore.
The main highlight of their cuisine is the authentic street food, which can be an excellent starting point for those who are not familiar with Thai cuisine. The portions are good enough to share with your family and friends.
It is also designed with a busy open kitchen for a lively ambience. We're always a fan of those because you not only get some entertainment out of seeing the chefs work but can also reassure yourself that they follow hygienic cooking practices.
Service Highlights
Classic and cool interior design
Exquisite Thai street food
Ideal venue for special events and occasions
Different dining options
Customer Reviews
Long Chim has been receiving a lot of compliments for a long time now because of their well-made menu and richly-flavoured cuisine. Patrons are also fans of the generous portions served with a first-rate service.
It's evident from the reviews that we've seen that Long Chim has been considered to be the best Thai food in Singapore for 2020.
Alek Kremky left this 5-star review on Google Reviews:
"Fantastic food and service from Harrison and the team. Satay chicken and green papaya salad were the highlights. Coconut ice cream to top it up was perfect. Good large open space for a big family like ours. We will be back."
2. Tamarind Hill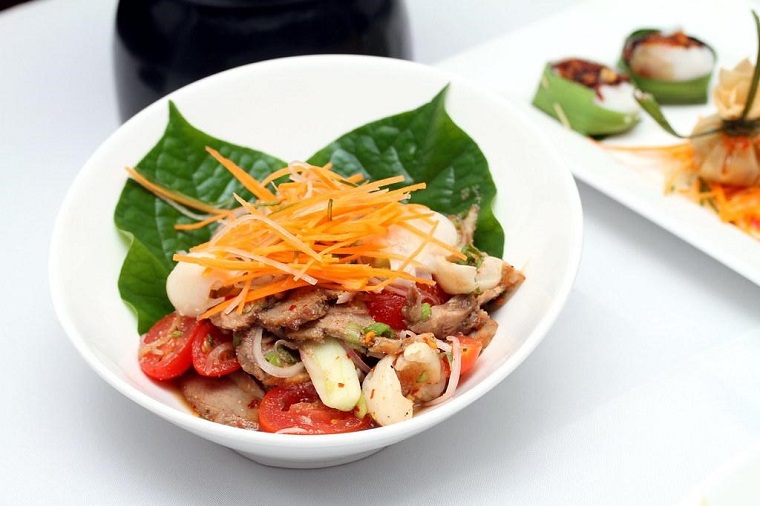 BEST FOR: Classic Thai cuisine, elegant dining
PRICING: Menu
WEBSITE: https://www.tamarindrestaurants.com/tamarind-hill-singapore
ADDRESS: 30 Labrador Villa Road Singapore 119189
CONTACT DETAILS:  +65 6278 6364.
OPERATING HOURS: https://www.tamarindrestaurants.com/tamarind-hill-singapore
Tamarind Hill is famous as one of the top-rated restaurants in Singapore that offer outstanding Thai cuisine. Their food comes from heirloom recipes that have been passed down over generations.
They are also recognised for their sophisticated establishment, located in a historic colonial mansion. If you want to experience the summer season in a beautifully serene setting and try Thai fine dining in Singapore, then you must check this place out.
Service Highlights
Enticing native dishes
Decent wine selection
Perfect choice for a cosy gathering with family and friends 
Customer Reviews
This timeless Thai restaurant in Singapore has earned much admiration for its authentic meals, great food presentation, and wonderful atmosphere. A TripAdvisor reviewer gave this feedback:
"Looking for a romantic place for dinner? This is the place I'd recommend. It is a black and white colonial house converted so it is surrounded by beautiful greenery. IndoChinese art objects set the mood with just dim enough lighting. Every dish we ordered was superb. The red beef curry the green veg curry set the mood for Thai. Then we were uplifted by a superlative Gewurtztraminer from Zind Humbrecht. The sea bass flown in from the Gulf of Thailand was fresh and tangy with lime and chills. Pandan dried chicken wrapped in pandan leaf and tamarind sauce was perfect! Deserts were enormous but delicious. All in a wonderful evening!"
3. Jai Thai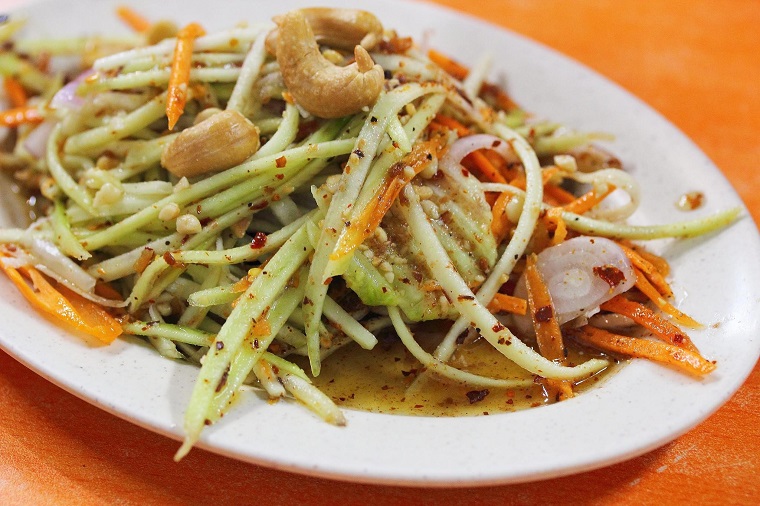 BEST FOR: Festive Thai cuisine, affordable catering services
PRICING: Menu
WEBSITE: https://www.jai-thai.com/
ADDRESS: 7 Clover Way Singapore 579080
CONTACT DETAILS: +65 6258 0228
OPERATING HOURS: Mon – Thu: 11am – 3pm, 6pm – 9pm (Last Order 8:30pm) / Fri, Sat, Sun & PH: 11am – 3pm, 6pm – 10pm (Last Order 9:30pm)
Particularly interested in good Thai food in Singapore that has a wide range but also affordable? You can get them at Jai Thai!
Each dish is carefully prepared with traditional herbs and spices that add to the authenticity of their menu. The restaurant offers a wide range of food selections for casual dining and group gatherings too.
Despite having low prices, they still serve high-quality dishes with a great balance of flavours that will ignite your palate. For those who are travelling with a tight budget, you should try out this place.
They also have multiple locations on the island, so whenever you wonder "is there any Thai food near me?", you'll be sure to find one. Find out which of their branches is closest to your area and give it a try!
Service Highlights
Reasonable menu price
Good variation between chicken and seafood dishes
Satisfying sour and spicy flavours 
Customer Reviews
This award-winning restaurant has captured the hearts of many with their good food and notable value. Each speciality is clearly made with years of experience, say customers, who also enjoy the affordability of their offerings.
Rachel wrote this positive review on Burpple:
"Wasn't crowded at dinner time at around 7pm and service was quick! Personally liked the phad Thai and tamarind fried fish (love the sauce). The rest of the dishes (Pandan chicken, mango Thai salad and Tom Yum soup) were just ok, definitely had better ones. Bill came up to $46.30 for 5 dishes for 3 people, so definitely very affordable! A good place to chill and unwind with friends!" 
4. Sabai Fine Thai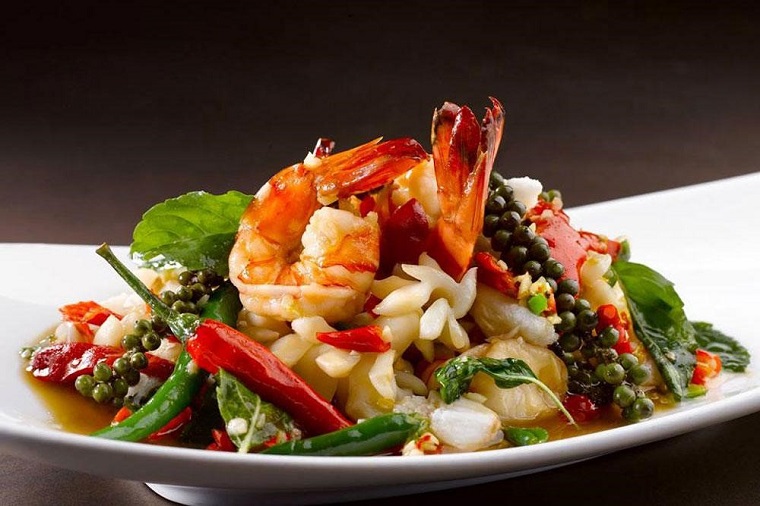 BEST FOR: Fancy South-East Asian cuisine
PRICING: Menu
WEBSITE: http://www.sabaifinethai.com.sg/
ADDRESS: 70 Collyer Quay, #01-02 Customs House Singapore 049323
CONTACT DETAILS: T: +65 6535 3718-9, F: +65 6535 3716
OPERATING HOURS: Monday to Friday: Lunch @ 11.30am – 2.00pm, Dinner @ 6.00pm – 9.15pm / Saturday and Public Holidays: Dinner @ 6.00pm – 9.15pm / Closed on Sunday
Treat yourself like a member of the royal family with Sabai Fine Thai, which showcases the most delicious and distinctive flavors of Thai cuisine. This is the place to go if you want a more sophisticated dining experience.
All of the traditional dishes here boast the taste of the freshest ingredients and an authentic Thai culinary experience. Each course meal is served with an elegant presentation that perfectly suits the royal setting of the restaurant too.
Service Highlights
Luxurious interior design
Customised dishes for vegetarians
Favourable food servings
Customer Reviews
Sabai Fine Thai is indeed worth visiting for its grand ambience if you're into fine dining. Customers applaud this restaurant for its servings and consider it to be the best Thai restaurant in Singapore for formal gatherings or events. 
Max Mohan left this feedback on Google Reviews:
"Went there with a group of 25 People for a celebrations of my daughter's birthday.
We ordered a wide variety of food like Tom yam soup, special Thai fish and many other dishes recommended by the captain. Food was very  very good and the service was also very good.
Can strongly recommend this restaurant for Thai food. The price is on the high side compared to other Thai restaurants but worth it." 
5. Diandin Leluk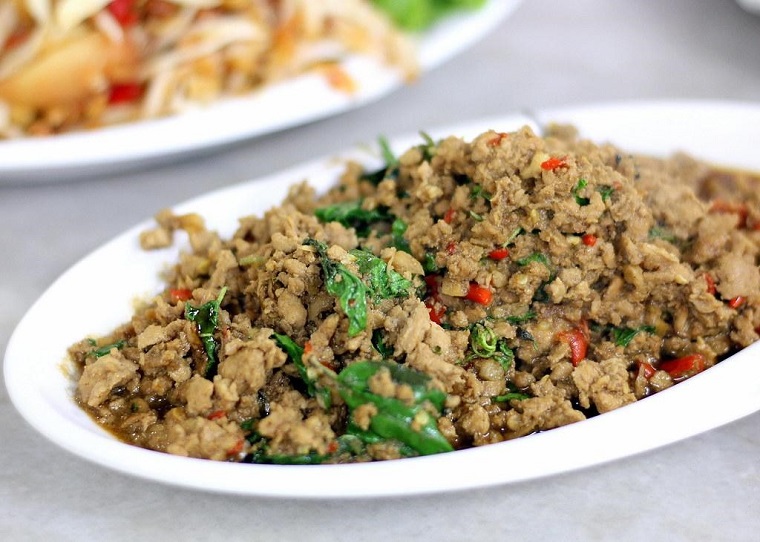 BEST FOR: Traditional Thai cuisine
PRICING: Menu
WEBSITE: http://www.diandinleluk.com/
ADDRESS: Diandin Leluk, #01-67/68/69 Golden Mile Complex, 5001 Beach Rd., Singapore
CONTACT DETAILS:  6293-5101
OPERATING HOURS: Tuesday to Sunday – 24hrs / Monday – 9am to 10pm
If it is traditional, authentic Thai food in Singapore that you're after, you may want to check out Diandin Leluk. 
Diandin Leluk is the largest eatery at Golden Mile Complex, also known as Little Thailand in Singapore. The place has a comfortable and warm atmosphere, the perfect choice to enjoy conversations with good people.
You can also go here anytime you want, for their services operate 24 hours from Tuesday to Sunday. It also belongs to the mid-range-pricing group of restaurants, so you're assured of a full belly even when on a budget. 
Diandin Leluk has become a trusted go-to place when people want a serving of quick authentic Thai food in sg.
Service Highlights
Affordable menu sets
24/7 operations
Catering services for special events
Customer Reviews
The menus and cosy setting of this restaurant are the main reasons behind the customers' satisfaction with it. Many say it can be considered a neighbourhood eatery with a twist because of its exceptionally good dishes paired with friendly service and pricing.
A reviewer from Burpple wrote:
"Probably the largest Thai eatery housed in Golden Mile Complex, Diandin Leluk has gained quite a following over the years. Start with the Fried Catfish Salad or maybe the Thai Chicken Feet Salad; both are really good. The Basil Minced Pork here is excellent. Get the Hotplate Omelette with Oyster alongside – it's brimming with umami, juicy and plump oysters, and obviously lots of egg. They also operate a stall opposite the restaurant that sells Thai street snacks, like skewers of grilled meats, and desserts." 
6. Joe's Kitchen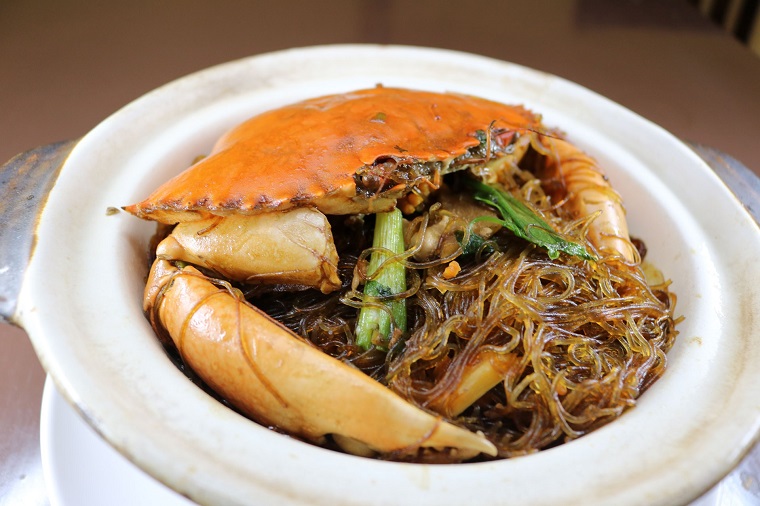 BEST FOR: Authentic signature Thai dishes
PRICING: Menu
WEBSITE: http://joesthaikitchen.com/wp/
ADDRESS: Blk 125 Bukit Merah Lane 1 #01-182 Singapore 150125
CONTACT DETAILS: 6270 8484
OPERATING HOURS: Open all days of the week – 11am to 3pm, 5pm to 10pm
If you prefer simple yet mouthwatering and nice Thai food in Singapore, you must try Joe's Kitchen's dishes. The family-owned restaurant started with a man and wife who aspired to establish a restaurant that will highlight the culture of Thailand… and they've certainly succeeded.
The place might not be as grand as the other Thai restaurants, because of its accessibility and simplicity. Nevertheless, they guarantee a good meal with friendly service. 
Service Highlights
Family-oriented menus
Warm and cosy setting
Traditional but original recipes
Customer Reviews
Customers praised the restaurant for its simplicity and dedication to ensuring food quality. The owner is also acknowledged for his kindness and approachable personality.
Debsubhra Chakraborty from Google Reviews left this feedback:
"A hidden treasure for Thai food lovers. The flavors are authentic, prices are very reasonable. The owner is very friendly and takes personal care so that receive the best food and service. Portions are available in 3 sizes, and even for the smallest option, the food portion served is quite large. Great for casual family dinner. Must try the Thai soups – tom yum, tom kaa etc., Basil chicken, green curry etc." 
7. Patara Fine Thai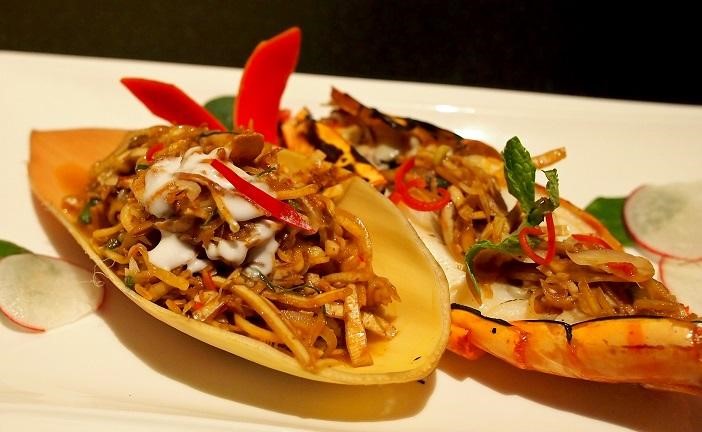 BEST FOR: Classic and premium Thai cuisine
PRICING: Menu
WEBSITE: https://patara.com.sg/
ADDRESS: Tanglin Mall 163 Tanglin Road, #03-14 Singapore 247933
CONTACT DETAILS: 6737 0818
OPERATING HOURS: Daily – 12:00pm to 3:00pm and 6:00pm to 10:00pm
Patara Fine Thai Cuisine is a world-class restaurant that has been providing high-quality Thai food in Singapore for more than 30 years.
In spite of the quality of their offerings, they also price dishes reasonably, making them a very popular choice for Thai food lovers.
Service Highlights
Fine dining services
Brilliant food presentation
Nostalgic experience with each dish
Customer Reviews
Customers often commend Patara Fine Thai Cuisine for serving the best Thai food in Singapore perfect enough for those who want to impress their business colleagues or close friends. A reviewer from Time Out wrote:
"The soothing scent of lemongrass oil is a nice touch to remind you of Bangkok, especially after the dowdy Tanglin Mall outside. The cooking certainly doesn't disappoint. Not the cold, sweet juice of a young coconut; not the plump prawns buried beneath the creamy otah-otah; not the luscious, juicy pork belly braised with soy, coriander, coconut and cassia bark; not the eggplant topped with crabmeat, or cooked with fried basil; nor even the ginger-infused glass noodles baked with ruby-red prawns. It's all good."
8. Sawadee Thai Cuisine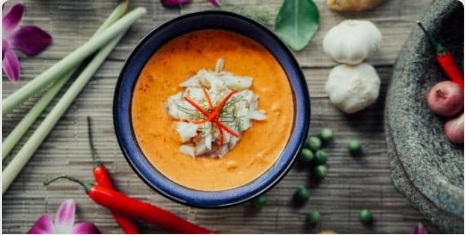 BEST FOR

Traditional Thai Cuisine

PRICING

Menu

WEBSITE

https://www.sawadee-cuisine.com/

ADDRESS

9 Tan Quee Lan Street, TQL Suites #01-01, Singapore 188098

CONTACT DETAILS
+65 6238 6833 | [email protected]
OPERATING HOURS

Lunch: 11:00am-14:30pm  

 

Dinner: 18:00pm-22:30pm
Find Thailand's all-time favorite meals and dessert at Sawadee Thai Cuisine as if you are touring yourself around in the land of smiles. Their menu is complete with scrumptious dishes of chicken, seafood, meat, vegetables, and noodles that you will definitely love.
Their chic restaurant decor is inspired by the traditional Sabai that features wood, Thai ornaments and stylized Thai inscriptions on pillars and ceilings that will certainly give you an authentic Thailand vibe.
Sawadee Thai Cuisine guarantees to only use the freshest ingredients from Thailand to ensure the quality and authenticity of their servings.
Service Highlights
Extensive range of scrumptious meals

Elegant Asian interiors

Available for reservations
Customer Reviews
The customers of Sawadee Thai Cuisine loved how the restaurant was able to bring genuine Thailand vibe within the four corners of a Singapore-based restaurant. They especially appreciate the delicious set of meals they offer freshly cooked.
"This is a cozy family fine dining restaurant which serves excellent Thai cuisine. All the ingredients used seem to be original. The food id flavorsome and fresh. Vegetarians are also taken care as they are willing to customize dishes as per requirement. The Thai desserts of red ruby with coconut ice cream plus mango with sticky rice gives it delicious finish.
For authentic delicious Thai food served with smiles, Sawadee is the place to go."
9. Siam Kitchen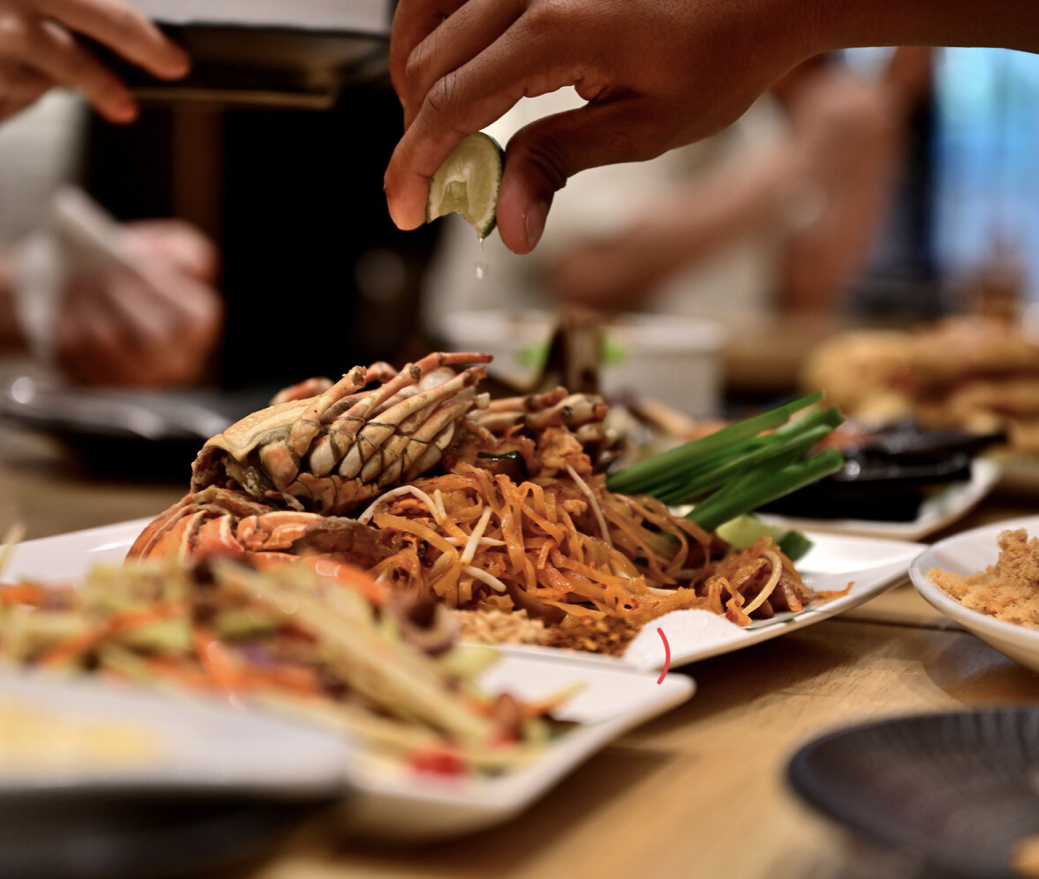 BEST FOR

Home-styled Traditional Thai Cuisine

PRICING

Menu

WEBSITE
https://www.siamkitchen.com.sg
ADDRESS

Khatib

2 Yishun Walk, #01-01, Singapore 767944

Lot 1

21 Choa Chu Kang Avenue 4, #02-25, Singapore 689812

Safra Toa Payoh

293 Lor 6 Toa Payoh, #01-04, Singapore 319387

CONTACT DETAILS

Khatib

+65 6908 5616

Lot 1 

+65 6766 4766

Safra Toa Payoh

+65 6259 9106

OPERATING HOURS

Monday to Sunday: 11:30am – 10:30pm (Last order 10pm)
For flavorful authentic Thai cuisine, it is no mistake to go to Siam Kitchen. We find them the best for the good variety of Thai food that they offer. 
At Siam Kitchen, guests are expected to feel welcomed and experience the culture of Thailand while dining. Their interior boasts of Thai heritage in the modern era. 
We like that their menu has a wide range of selections from the appetisers to the different kinds of noodles as well as omelettes and tofu. This means that they can accommodate people with various preferences.
Since Thai cuisine incorporates a lot of spices, Siam Kitchen also offers quite a number of spicy foods for their customers. This is great for those who enjoy the hint of spiciness in their meals. 
For your convenience, Siam Kitchen has three outlets located in HomeTeamNs Khatib, Lot 1 Shoppers' Mall, and SAFRA Toa Payoh. They also deliver all over the island of Singapore.
Service Highlights
Wide food selections

Good for those with dietary restrictions

Food is priced affordably

Has three branches for greater accessibility

Has promotions

Offers an island-wide delivery
Customer Reviews
Here are some Tripadvisor reviews from some of Siam Kitchen's customers:
"Siam Kitchen at City Square Mall has tasty food at reasonable price. We tried Seafood Phad Thai here and it was probably one of the best dishes on the menu – full of different flavors and aromas. 
Worth a visit if you live around or are staying around while on travel." – Akshaya S
"The food were very nice, the staffs were very friendly. We really enjoy our food, really Thai style. Payment only thru visa. It very quiet not much people maybe it newly open and the environment look cool!" – Princess Alinah R
10. Bangkok Jam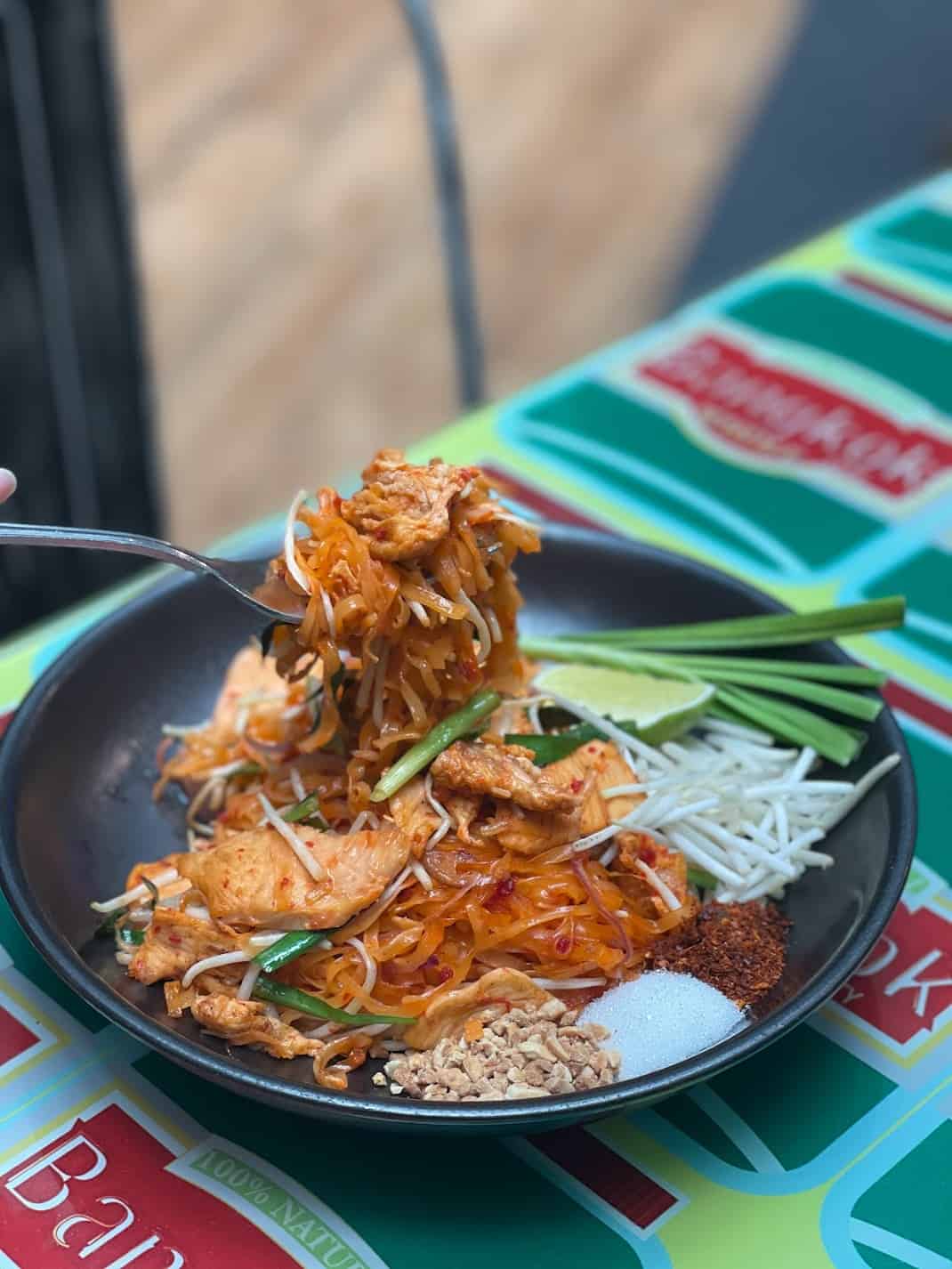 BEST FOR

Modern and Traditional Thai Fusion

PRICING

Menu

WEBSITE
https://www.bangkokjam.com.sg
ADDRESS

Great World

1 Kim Seng Promenade #02-127

Singapore 237994

Marina Square

6 Raffles Boulevard #02-105B

Singapore 039594

Plaza Singapura

68 Orchard Road #03-85

Singapore 238839

CONTACT DETAILS

Great World

6732 4523

Marina Square

6338 6632

Plaza Singapura

6341 9188

OPERATING HOURS

Monday to Sunday : 11.30am.- 10:30pm

*Last order at 10 pm
If you're looking for traditional Thai food and modern fusion, Bangkok Jam might be the place you're looking for.
Inspired by the vivacious Bangkok, otherwise known as the "City of Angel", Bangkok Jam started with a refreshing idea – to offer a modern twist to traditional Thai fare for diners who seek a contemporary culinary experience.
Their menu offers a diverse selection of food made from seafood, meat, poultry, and vegetables. Because of this, we recommend Bangkok Jam to everyone including vegans and vegetarians.
Additionally, some of their popular food include Thai fish cakes, chicken in green curry, steamed barramundi, and signature phad Thai. They also have a wide selection of spicy Thai food from salads to fried rice.
To avail their discounts, we suggest that you be on the lookout for their promotions. In-store are available and additional perks for UOB card holders are also offered.
Bangkok Jam provides delivery throughout the island of Singapore. They also have three branches located in Great World, Marina Square, and Plaza Singapura for the accessibility of its customers.
Service Highlights
Mixed modern and traditional Thai cuisine

Has a lot of popular dishes

Offers vegan and vegetarian options

Delivers to all of Singapore

Reasonably-priced food and has a variety of selections

Has three outlets

Friendly staff
Customer Reviews
Here are what some customers have to say on Tripadvisor:
"Had a fabulous dinner at Bangkok [email protected] Singapura. The $38++ dinner set meal that consists of Pandan Chicken, Mango Salad, Tom Yum Soup, Basil Fried Rice, Mixed Greens, Green Curry Chicken, AND a dessert is unbelievably worth it. Each dish was prepared to perfection with sizeable portion, which is rare for set menus.
The staff are friendly and approachable, making this dining experience homely and comfortable. 
Would highly recommend this to anyone looking for a dining spot in town!" – XiangningL2

"Staff are courteous and helpful. Wide menu selection and family enjoyed the dining experience. Will visit again! Good credit card promotion!" – wendytanchi10
Plan your exotic Thai food adventure with the great options given above and we guarantee that you'll have the best moments with your family and friends! Don't be afraid to let us know how it goes either.
And if you feel like doing more food trips on the island, try out our other restaurant roundups. Give our list of the best Indian restaurants in Singapore or the one for the best sushi restaurants in Singapore a try, for example!