Fantasising about chomping into a savoury mouthful of BBQ so tender it practically fall apart in your mouth? Well, you can turn that fantasy into a reality with the best Korean restaurants and Korean BBQ buffets in Singapore!
Whether it's spectacularly-grilled pork belly you're after or the most amazing galbi and bulgogi, the places we've found are perfect for turning your pig-out dreams into real experiences.
What's more, they're perfect places to share the experience with others. If they're not buffets, they offer great meal sets at affordable-enough prices for you to try more than a few things!
So the next time you get a craving for Korean cuisine, try the places below with your family and friends. According to our taste buds, these are the best Korean restaurants and Korean BBQ buffets in Singapore!
1. Eight Korean BBQ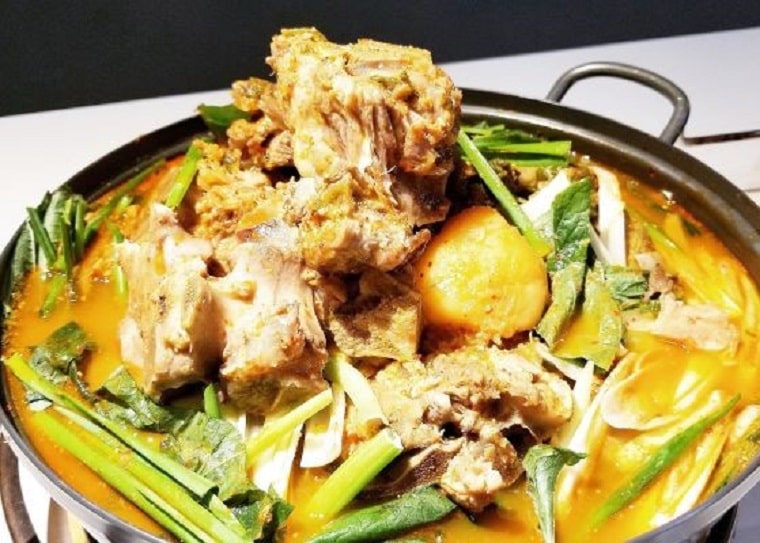 BEST FOR: 8-colour set of Korean BBQ
PRICING: Menu
WEBSITE: https://www.8koreanbbq.com/
ADDRESS: 6 Eu Tong Sen Street The Central #02-79/90 059817 Singapore
CONTACT DETAILS: +65 86921188
OPERATING HOURS: Mon – Fri: 11:30 – 14:30 / Sat – Sun: 11:30 – 22:30 / Mon – Fri: 17:30 – 22:30
When talking about the best Korean restaurants and Korean BBQ buffets in Singapore, most people mention Eight Korean BBQ. That's because this place has never failed to serve their customers the authentic Korean cuisine the latter are hankering for.
Try the tantalising pork belly presented in delectable strips on a platter. Try too their well-known 8 Colours Set, which is the main highlight of their menu.
SERVICE HIGHLIGHTS
Simple and elegant food presentation
Cosy and nostalgic ambience
Great accommodations
CUSTOMER REVIEWS
The originality of their menu concepts has captured the hearts of locals and even tourists, making it one of the most visited restaurants in Singapore. For a real Korean culture experience, you should have this on your checklist.
Priscillia Sim wrote this 5-star feedback on Google Reviews:
"A cozy place with lots of service staffs who cook and attend to what you need. The food is cooked on a hot plate in front of you. As the service staff is cooking, they will even make a conversation with you and tell you more about the food whereabouts. They made me feel like home and as thought we are one big family. Keep up the good work! I can't wait to have my meal there soon!"
2. Chang BBQ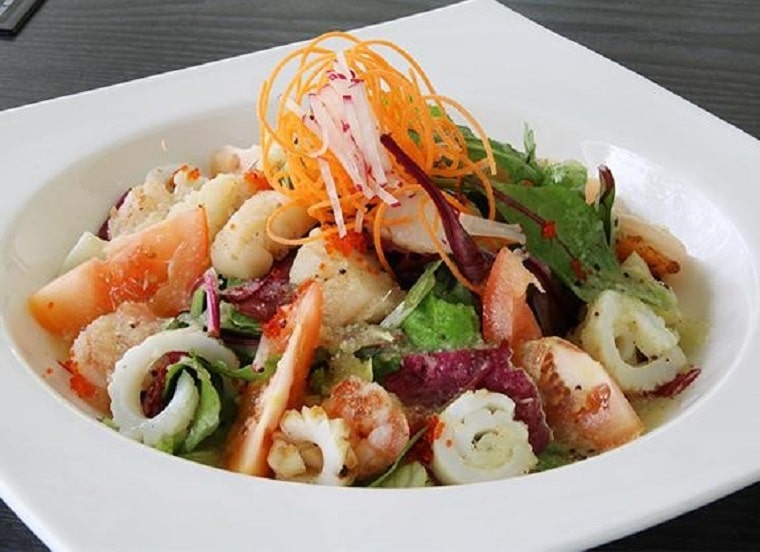 BEST FOR: Accessible Korean dining
PRICING: Menu
WEBSITE: http://changbbq.com.sg/
ADDRESS: 71 Loewen Road #01-01 Singapore 248847
CONTACT DETAILS: (+65) 6473-9005
OPERATING HOURS: Lunch: 12:00 – 15:00 (last order by 14:30) / Dinner: 18:00 – 22:00 (last order on Sun-Thu by 21:30 and on Fri-Sat & PH by 22:00)
If you want to enjoy scrumptious and affordable Korean cuisine in a relaxed setting, then Chang BBQ is what you've been looking for! What's more, they're known for using only the finest, freshest ingredients.
This restaurant serves hearty meals that will help you with your healthy diet. With the perfect infusion of original and modern dishes, they will surely suit the tastes of every customer.
SERVICE HIGHLIGHTS
Organic and vegetarian dishes
Combination of modern and traditional foods
Catered for special occasions and corporate dinner
CUSTOMER REVIEWS
Customers praised Chang BBQ for their satisfying servings. They also liked that it's located at Dempsey Hill, a nature-friendly area, where patrons can experience serene and peaceful dining.
Here's a review from Google Reviews:
"I wish I can leave 6 stars! Food was good and what set this place aside was the service. Special thanks to Jenny whom went above and beyond with genuine attention to seeing that my little one wasn't enjoying her meal. Simple action of asking if all is ok is so fundamental but refreshing.  Thanks again for replacing with noodles without spiciness."
3. WangDaeBak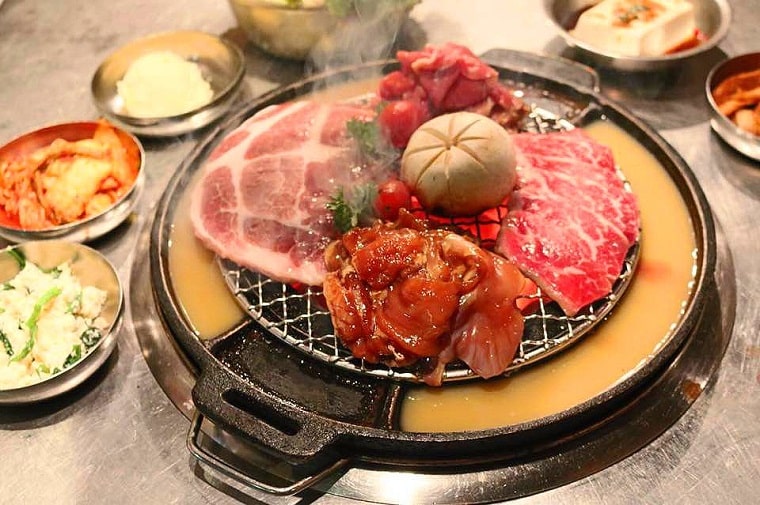 BEST FOR: Authentic Korean food culture
PRICING: Menu
WEBSITE: http://www.wangdaebak.com.sg/
ADDRESS: 98 Amoy St, S069918 / 22 Cross St #01-64, S048423
CONTACT DETAILS: Amoy St, +65 6226-0450 / China Square Central +65 6225-2646
OPERATING HOURS: Monday to Saturday @ 11:30am–2:30pm, 5:30–10:30pm
Do you miss the 80's? Then come and visit WangDaeBak!
The overall theme of the restaurant is the 80's at its best. If you're an old soul who wants to enjoy good food with nostalgic vibes, this is the best choice for you.
They are proud to say that they do not compromise the quality of their menu by choosing to use charcoal only. They make a point of producing quality authentic Korean dishes for their patrons.
SERVICE HIGHLIGHTS
Original Korean dishes
Sentimental ambience
Family-oriented environment
CUSTOMER REVIEWS
WangDaeBak earned nothing but praise from customers for both its food and atmosphere. Customers actually said they felt like they were back in South Korea (well, 80's South Korea) in the restaurant.
Shawn Tay gave this positive feedback on Google Reviews:
"Great service, great food! The place has two level. The above level has private room which was really good for group. The service was exceptional despite lunch peak period. The staff serve quickly and change our side dishes when requested. The food was great! Huge portion of beef at affordable price. The beef is tender and soft. Which was good and the sauce was savoury. The pancake was thick and fluffy but maybe too much floor and wish it was crispier. Great soy sauce to match with."
4. Ju Shin Jung

BEST FOR: Large selection of Korean dishes
PRICING: Menu 
WEBSITE: http://www.jushinjung.com.sg/
ADDRESS: http://www.jushinjung.com.sg/?page_id=24
CONTACT DETAILS: http://www.jushinjung.com.sg/?page_id=24
OPERATING HOURS: http://www.jushinjung.com.sg/?page_id=24
Ju Shin Jung is known to be the first Korean Charcoal BBQ in Singapore and they have been serving locals and the island's Korean community for over a decade now.
Over the years, they have made a name for themselves thanks to their authentic cuisine and service. With them, you can be sure to experience the genuine taste of Korean cuisine.
SERVICE HIGHLIGHTS
Sophisticated interiors and traditional setting
Affordable menu price
Special deals and promotions
CUSTOMER REVIEWS
Ju Shin Jung's achievements are shown through their branches, which are always filled with loyal customers and visitors. A reviewer from Trip Advisor wrote:
"Been here twice and I simply love it. It's super vegetarian friendly, I was sort of taken aback when I realized that given it's primarily a Korean meat BBQ place.
I have so far tried their veg dolsat bibimbap and Daenjang. Both were rather great. Apart from the actual food their Banchan is worth a visit." 
5. Super Star K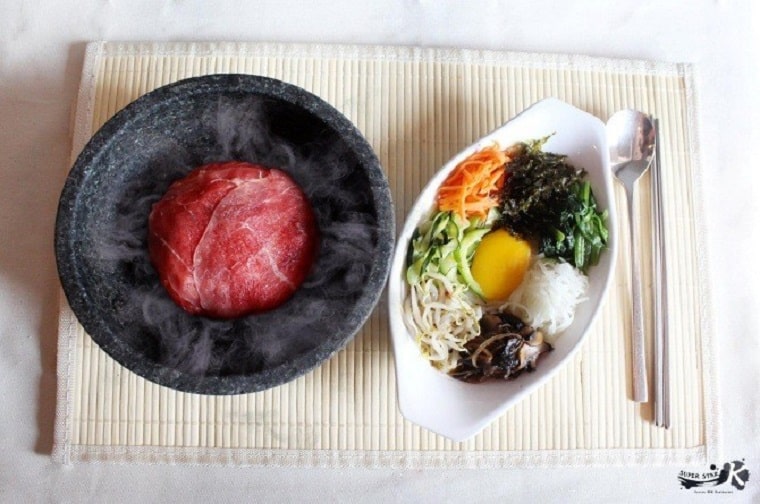 BEST FOR: Authentic Korean casual dining
PRICING: Menu
WEBSITE: https://www.superstark1.com/
ADDRESS: https://www.superstark1.com/contact
CONTACT DETAILS: https://www.superstark1.com/contact
OPERATING HOURS: https://www.superstark1.com/contact
Super Star K is probably most popular with the younger generations. Adults shouldn't let that put them off from visiting it, though, as this is a great restaurant for anyone who simply enjoys a good full-course Korean meal.
The interiors of the restaurant might remind you of some scenes from your favourite Korean series or movies. This makes it the perfect option for the avid fans of that country's entertainment and culture.
SERVICE HIGHLIGHTS
Cosy and casual atmosphere
Perfect balance of flavours
Friendly staff and services
CUSTOMER REVIEWS
Customers have given Super Star K many compliments because of their meat quality, saying that it's worth the price and their variation of food selections is always exciting.
Clarissa Tay wrote this review on Burpple:
"Stumbled along this place and was glad we took the leap of faith. Despite the long waiting time and small restaurant size, was not disappointed by the BBQ meat and the sides as well. For each order of meat entitles you to a free serving of steam egg. Ordered King sized beef ribs ($35). Meat was soft and tender. Seasoning was nice but Koreans do like their seasoning to be slightly sweet. The salted pork neck meat ($18) was tasty but nothing to rave about. Was satisfied that it doesn't have a very strong pork taste. Seafood pancake ($26) was a pleasant surprise and would encourage customers to order this too! Overall was very satisfied with the food here and will definitely return for more."
6. Hyang To Gol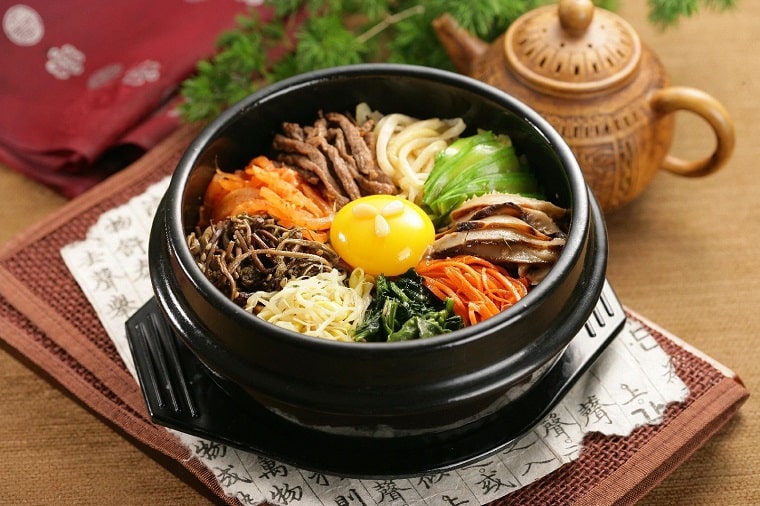 BEST FOR: Original Korean fine cuisine mixed with contemporary style
PRICING: Menu
WEBSITE: http://www.hyangtogol.com/
ADDRESS: 165 Tanjong Pagar Road Level 2 Amara Hotel Singapore 088539
CONTACT DETAILS: (65) 6220-7160
OPERATING HOURS: Open daily, Lunch | 11:30 am – 3:00 pm, Dinner | 6:00 pm – 11:00 pm
For those not familiar with Korean cuisine, Hyang To Gol can be a great starter for you! Their menu is specially designed to merge the modern style with the original flavours of Korean cooking.
Each dish is also made in consideration of both local and foreign tastes. If this will be your first time to try Korean style dishes, then rest assured that you will have an unforgettable experience here.
SERVICE HIGHLIGHTS
World-class Korean cuisine
Finest ingredients and high-quality meats
Professional staff services
CUSTOMER REVIEWS
Hyang-To-Gol has been named one of the top Korean restaurants in Singapore and they truly live up to this recognition because of their authentically-crafted menus. Kelvin Chye left this feedback for them on Google Reviews:
"Lovely place for Korean BBQ. Nice selection of meats and authentic taste of Korean food. You can request for the staff to help you grill the meat instead of doing yourself. This helps to prevent the oil smell to stick to your clothing. Overall love the food here, and definitely will be back for more."
7. I'M KIM KOREAN BBQ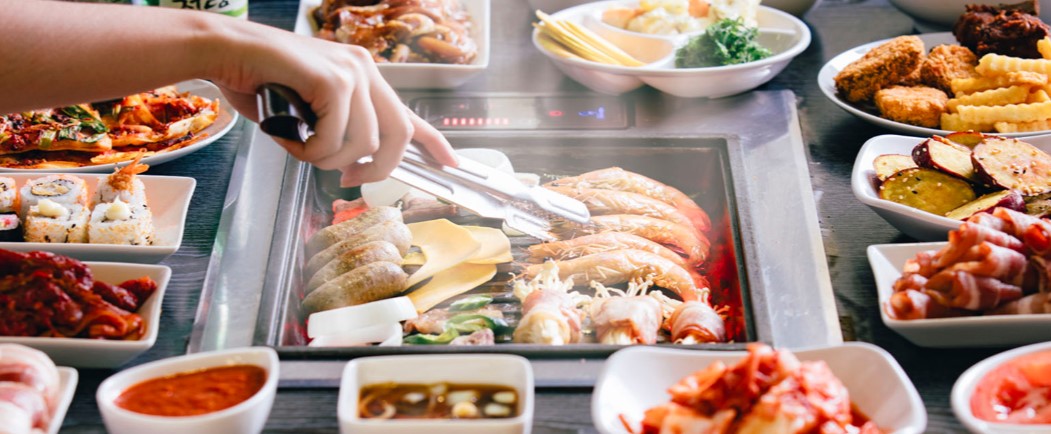 BEST FOR: Original Korean fine cuisine mixed with contemporary style
PRICING: $15.8++ for adults, $13.8++ for students/senior, $10.8++ for children
WEBSITE: https://kingdomfood.sg/im-kim-korean-bbq/
ADDRESS: 1 Zubir Said Dr, #01-04 School of The Arts, Singapore 227968
CONTACT DETAILS: 62387218
OPERATING HOURS: Tuesday to Sunday, 11:30am–3:30pm, 5:30–10:30pm
Since its opening in 2014, I'm Kim Korean BBQ has established a reputation of great food quality and affordability. With over 1,000 reviews on Google and high rating of 4.2 stars, it has become a sizzling hot favourite restaurant, attracting Korean food enthusiasts from all over the world. The I'm Kim's Signature Korean Chicken Wings (own secret recipe) is a MUST TRY!
SERVICE HIGHLIGHTS
Grill your tenderly-marinated meat to your own liking,
Indulge in free-flow veggies, seafood, soups as well as korean and local cooked dishes
Cosy backdrop of a hip K-pop culture with TV screens playing up-to-date Korean pop artists' performances
CUSTOMER REVIEWS
5-star Google Review from Nikki Lee:
"Really worth the price! Includes 3 types of soup, chicken wings, sushi, meats and other side dishes! Really delicious beef and pork. Will visit them again!"
That wraps up our list of the best Korean restaurants and Korean BBQ buffets in Singapore right now!
Whether you're a meat-lover or a vegetarian, you'll be sure to enjoy your dinner at these establishments. They offer some of the most affordable and authentic Korean food on the island.
If you feel like exploring other cuisines afterwards, though, try our other resource lists for foodies. For example, you can check out our list of the best Indian restaurants in Singapore and our list of the best Japanese buffets in Singapore.