Top 10 Nightclubs in Singapore
Nothing excites me for the weekend more than experiencing Singapore nightlife with my friends. We've visited tons of nightclubs in the city, and I've gathered my personal favourites.
For a night to remember, check out our list of the best nightclubs in Singapore, ranging from VIP clubs to dance floors open until six in the morning!
How much does going to nightclubs cost?
Getting into nightclubs often means paying entrance fees. Fees can be higher, depending on the exclusivity of a club and its features.
Here are estimates of the entrance fees at some top nightclubs in Singapore:
| Nightclub | Estimated Entrance Fee Cost |
| --- | --- |
| Luxe  | $40 to $60 per head |
| Yang Club Singapore | $30 to $50 per head |
| Headquarters | $25 to $60 per head |
| CE LA VI | $38 per head |
| Khazana | Free |
How We Picked
We assessed Singapore nightclubs based on the following criteria:
The Best Nightclubs in Singapore
End your week with a fun night out with friends at our top nightclub picks in Singapore!
1. Zouk Singapore
SG VIP club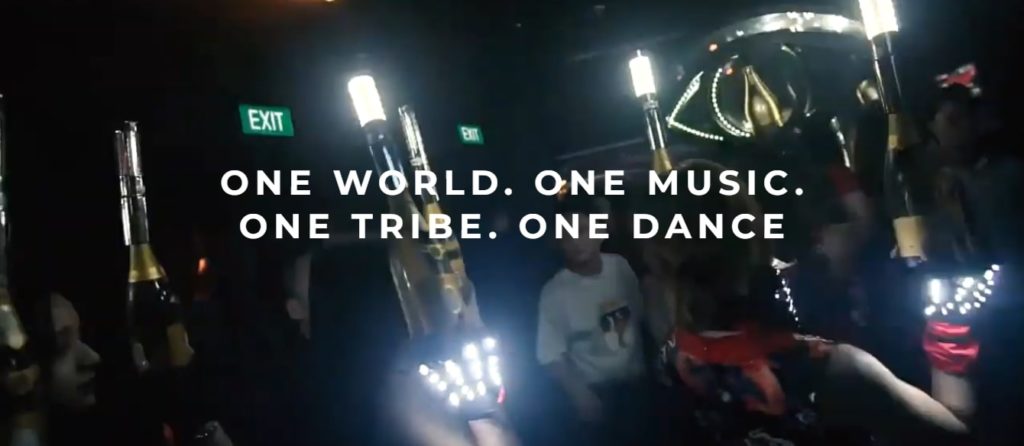 Zouk Singapore is one of the most famous nightclubs in the country, attracting loyal partygoers from Singapore and abroad. If you're a tourist and looking for a good time at night, Zouk may be at the top of anyone's list for a night out.
Inside, you get access to individual outlets that have their own specific club concept. You can still just stick to Zouk for the night, but knowing there are options is still great.
The nightclub is also known for its music scene, with resident disc jockeys who all have steady followings playing solid music until the wee hours of the morning.
Zouk, unfortunately, is only open three times a week, and doors open at 10:00 pm. Club hours are short, which may disappoint avid partygoers like us.
Nevertheless, the music quality, features, and overall party vibe are highlights worth experiencing. We still had the time of our lives here!
Access to club outlets
Famous disc jockeys 
Only open three times a week
Relatively shorter operating hours
Customer Reviews
One of the best nightclubs in Singapore
"It's one of the best night club you'll see in Singapore. They have 2 stages in two different places. If you like more old school rnb music you can go to the place in the left. But main stage is very big compared to that. Entrance fee will be 50 per head which you can buy 2 drinks inside."—Pramodya Mendis, Google Reviews
Overall great vibe
"I liked the vibe of Zouk. The graphics with the music were awesome. Bartenders in all the counters were fast. Overall it's a great vibe."—Bandhan Mukherjee, Google Reviews
2. MARQUEE
SG VIP club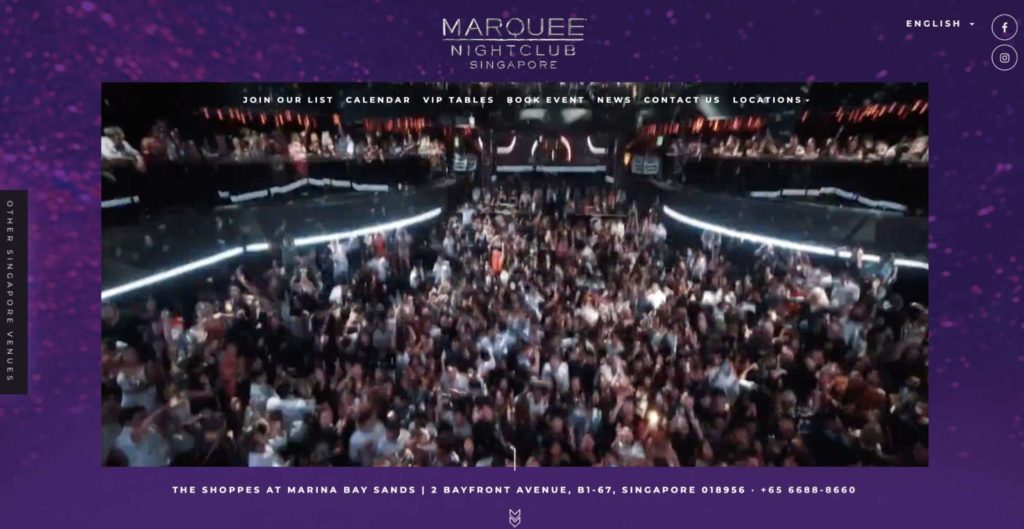 Booking for a VIP table at a nightclub in Singapore often leads to a night to remember within a safe space. At MARQUEE, VIP bookings are held at a high standard, and the ambience really sells it.
With international guest artists playing music, abundant security, and a great variety of drinks, MARQUEE remains a top spot for locals and foreigners looking for a more exclusive night out.
They're only open twice a week, which adds to the exclusivity of the club's guest list.
Re-entries are not allowed, however, so if you've purchased a ticket, you'll have to decide immediately when you want to leave.
Paying another entrance fee is a bit of an overkill on our budget for a night out, but the club is open until six in the morning, so there's plenty of time to kill inside!
International guest artists
Excellent VIP tables 
No re-entries allowed
Open twice a week
Customer Reviews
Worth the price you pay
"Marquee is little on the pricer side, but I say its worth it for the experience.
Queueing for the walk-in was quicker than expected. Complimentary drink provided. Super sick sets and breathtaking lights/effects. Foreigner-friendly and good crowd."—charm, Google Reviews
Highly selective clientele
"Definitely one of the best and biggest club in Asia. Fantastic music, great lightings and selected clientele. On the pricey side, but a must go once in a life"—Francesco Benazzi, Google Reviews
3. Luxe
SG VIP club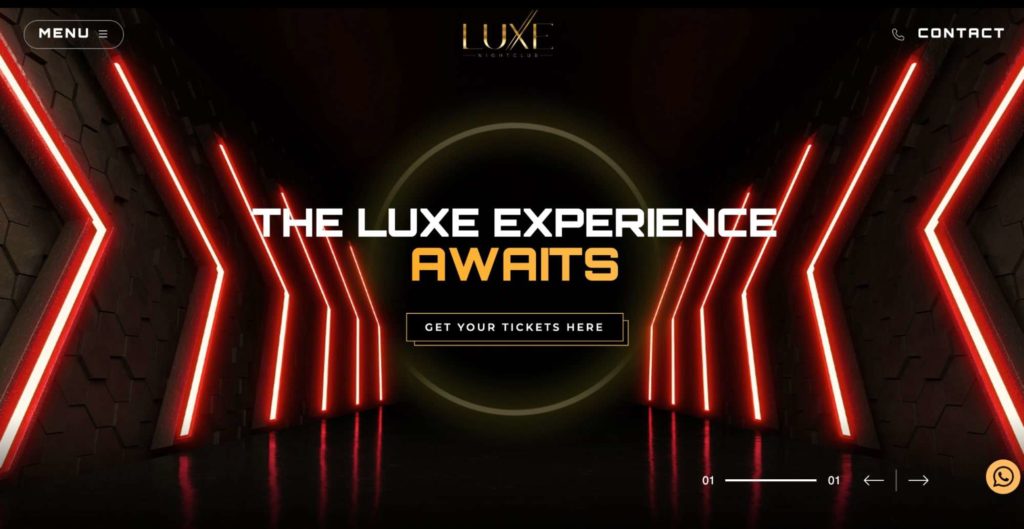 Luxe offers partygoers with sparkling drinks, great music, and amazing lighting that amplifies the party scene from opening to closing. Even though the nightclub runs for relatively shorter hours, it's open during public holidays, so that's a huge plus!
We enjoyed dancing with top-notch lighting and sound systems. Anyone near you will likely be enjoying themselves, and the mood is contagious.
While most clubs allow 18-year-olds to enter clubs, Luxe only allows guests above the age of 21 and 23 for women and men, respectively. They're pretty strict about this, so you should bring identification cards before arriving.
Entrance fees also differ between men and women, so note the price differences before entering. It's nice to know that women get the upper hand when clubbing, but it's not common to find fixed entrance fees at exclusive clubs like Luxe.
Great lighting and ambience
Open on public holidays
Higher minimum entry age 
Shorter operating hours
Customer Reviews
Friendly management
"Amazing music and staffs are very friendly. Managers are always there to help us out during our private event and they listened to our needs too. What can be improved is : the temperature of aircon can be increased ( a bit too cold) and the lighting setting can be set to be more exciting (to match the music)"—Ashley T, Google Reviews
Groovy vibes
"Great place! Great vibe! Groovy music! Had our office party here! It was amazing!"—Shruti Soneji, Google Reviews
4. Yang Club Singapore
SG VIP club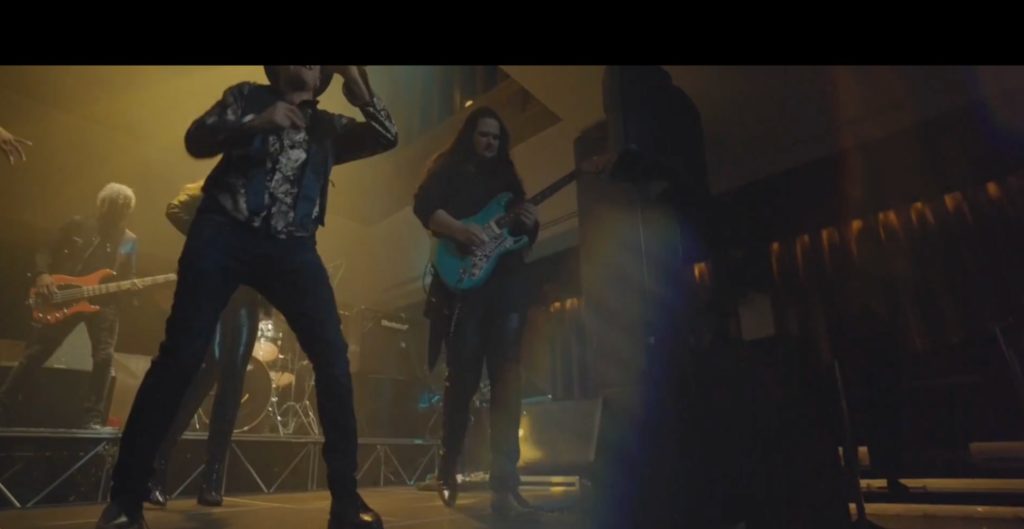 Yang Club Singapore is probably one of the top nightclubs in Singapore that offers a great variety of music events. DJs playing hip-hop, funk, electro, and dance all gather in one club for a few days each week.
Yang Club knows how to do it best if you want a true glimpse of Singapore nightlife. The club offers free entrance to women every Wednesday, so we definitely took advantage of this on a girls' night out!
Drinks, however, are expensive. Staff members often get complaints about safety measures or crowd control, but when accidents happen, the staff members are pretty quick on their feet to catch any guests disrupting the fun.
We always make a mental note to give our thanks to the hardworking bouncers whenever we visit.
With free entrance for women on Wednesdays, we got to spend a little more on drinks than we usually do at a club that charges us a fee. It's a pretty good deal, especially since the prices are pretty expensive here.
Overall, Yang Club is a solid choice to experience Singapore nightlife—and it's also open more times a week than most other clubs!
Great variety of music events
Free entry for women every Wednesday
Expensive drinks
Complaints about crowd control
Customer Reviews
A solid club for a great time
"Had a good night here on a Tuesday night. The band was really getting the patrons into it so much so that nearly everyone in there was dancing. Yeah crowd was good and everyone was having a fun time."—Levi, Google Reviews
Seamless VIP reservation system
"Very outstanding service. Booked a VIP sofa. Entry was fast via reservation lane. They even provide bottles ritual arrangements which is great for celebration purpose, with LEDs and money pops. Just send out your request. Throughout the night our sofa were very well taken care of. Floor staff were top notch, they always there to check if the mixers or ice were enough. One of the best club in Singapore!"—Izz WL, Google Reviews
5. Headquarters
Club with a great music scene
If you're looking for a night of fun in the country's underground music scene, Headquarters is a definite must-visit! Since Headquarters is located inside a heritage shophouse, it's becoming known as one of the trendiest clubs to party at.
The space may seem hidden, but the atmosphere and overall vibe speak volumes of its charm and popularity. There's so much character in this hidden gem, and the tasteful visuals alone were enough to make Headquarters very memorable for us.
The entrance fee, however, is slightly on the pricier side and doesn't come with a complimentary drink. It's best to bring along spare cash if you want plenty of booze during your night out!
Specialises in underground music
Excellent location and ambience
Expensive entrance fee
No complimentary drinks 
Customer Reviews
A hidden gem
"A hidden gem in a cosy colonial shophouse overlooking the waterfront amongst shiny tall buildings. Music ranges from techno to disco. Crew is super friendly and laid back. Crowd is a good mix of locals and internationals. Drinks were reasonable for Singapore. Will definitely come back again!"—Misfit Wonder, Google Reviews
Great underground music scene
"This small club really impressed me. Great underground music scene. The DJs played on 2 separate floors and 2 different genres. Cold AC was really a point! The crowd was nice and the DJs were nice too."—Shantika Effendi, Google Reviews
6. CE LA VI
Marina Bay Sands club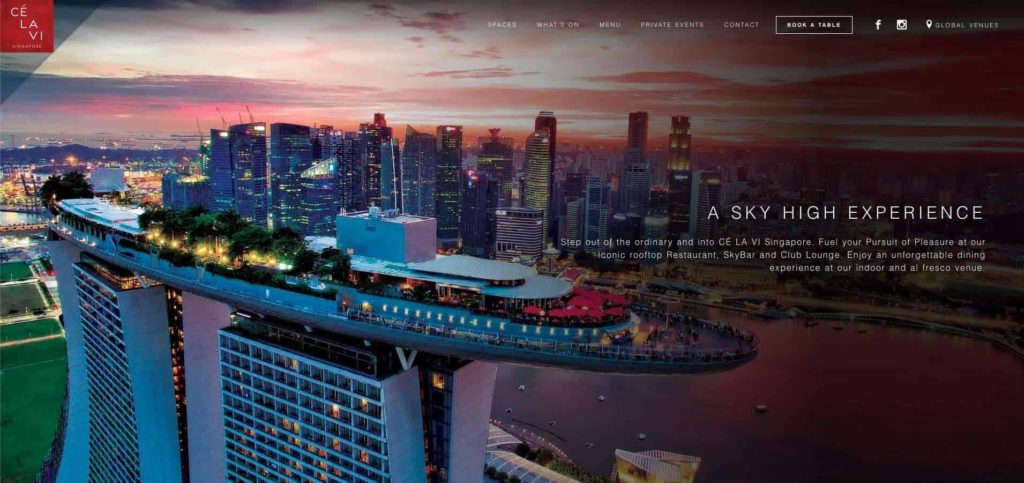 CE LA VI's stunning rooftop views, exclusive ambience, and world-class service, easily makes it one of the top nightclubs to visit for a taste of true Singapore nightlife.
Partying at the top of the iconic Marina Bay Sands is an experience on its own. Plus, on Wednesdays at CE LA VI, women are given free entrance to the club—making it a top spot for celebrations or a girls' night out.
With all the glitz and glam CE LA VI offers, the average price range of drinks and bar food here leans toward expensive. We like to party on a budget, but the variety and quality are top-notch even if we could only enjoy a handful of drinks here.
Since there's a minimum spend requirement per table, we highly recommend talking among your friends about how much you're willing to spend on drinks during your entire stay.
Overall, we think partying at CE LA VI is worth the cost for a once-in-a-lifetime experience.
Best for large parties and group celebrations
Waived entrance fee for women on Wednesdays
Minimum spend requirement
Expensive drinks and bar food
Customer Reviews
You get what you pay for
"Great evening all around. The drinks and food were delicious. The service was excellent. And the views…some of the best in Singapore. The restaurant sits on the tip of the boat and has views out all sides. Most seating is outdoors and has plenty of cover from the sun. Food is expensive…but not significantly more than other rooftop restaurants. One of my favorite places in Singapore. Will definitely be back!"—Kevin M, Google Reviews
Excellent service and stunning views
"Excellent service and a great view made for a wonderful dining experience at Cé La Vi. The food and cocktails were a really interesting fusion of local and international flavours. There might be some "pockets of cold" at certain seating areas where the air conditioning is pointing directly at you. Otherwise my wife and I enjoyed ourselves very much."—Dennis Wan, Google Reviews
7. LAVO
Marina Bay Sands club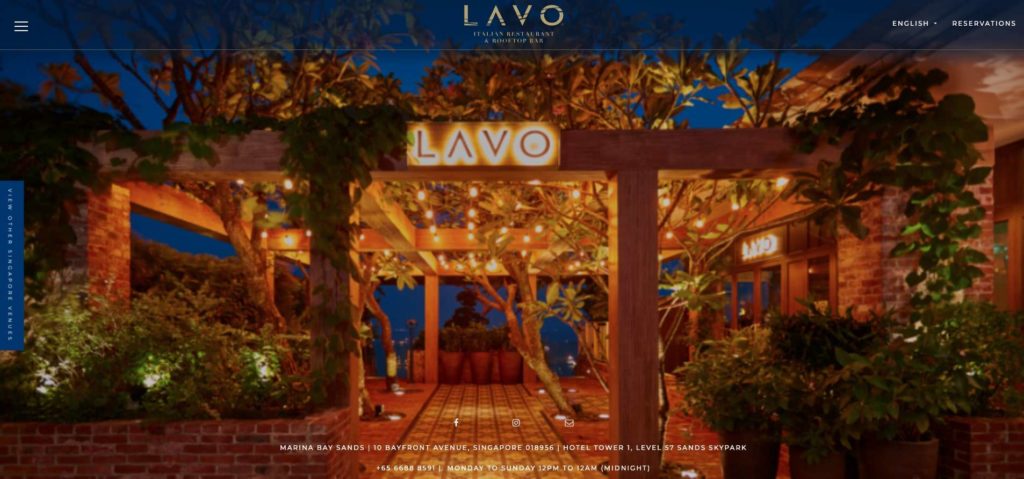 Searching for a Marina Bay Sands club with a more romantic vibe? LAVO may not seem like a conventional nightclub, but once it gets dark, the deck turns into a lively rooftop mini-club that offers great views and safe spaces for socialising.
The food here is excellent and offers an extensive and authentic Italian dining experience. The drinks and music don't disappoint either.
So, we weren't surprised to spend a bit more than usual here. The menu items are expensive, but you still get what you pay for in terms of safety, ambience, and service quality.
Since LAVO's party scene operates within a restaurant, it closes relatively early compared to other nightclubs in Singapore. Despite that, it's still a must-visit for those looking for a convivial spot to hang with friends!
Rooftop views
Excellent menu offerings
Expensive drinks and bar food
Closes early
Customer Reviews
Top-notch food, drinks, and service
"Food and drinks were delicious and service was nice. Highly recommend the beef carpaccio…covered in truffles…so good! There is an indoor dining area and bar, and an outdoor bar with lots of outdoor lounge seating. It is on the end of the boat so it has views in all directions."—Kevin M, Google Reviews
Breathtaking views
"Located, on the top floor of the Marina Bay Sands Hotel, Lavo offers a great view from the outdoor cocktail bar."—L.A_#, Google Reviews
8. Spago Bar and Lounge
Marina Bay Sands club
We gave a shot at Singapore nightlife outdoors at Spage Bar and Lounge—award-winning restaurant by day, a unique and refreshing cocktail haven by night.
One of the most notable qualities of Spago is its impeccable service which consistently impresses guests. It's not hard to expect the very best from a popular and pretty upscale place.
Since it's in an outdoor setting, we knew we'd be at the mercy of good weather. It tends to get very warm on sunny days, but the ambience provides a refreshing drinking experience for those who want a change in scenery.
It's not a conventional nightclub, so Spago closes early. However, it's still an excellent spot for cocktails, good food, and a more refreshing party scene.
Award-winning bar and lounge
Impeccable service
Outdoor setting
Closes early
Customer Reviews
Breezy and gorgeous al fresco setting
"Gorgeous place to feel the breeze coming through the open bar sides on a warm Singapore evening. The views are spectacular, from one side looking over Gardens by the Bay, out into the bay and beyond. The other side gives you views back over the city too"—Dave Rodwell, Google Reviews
Genuine and impeccable service
"We had an amazing experience at this bar. Keith, probably the most genuine bartender I've seen in a long time, was always happy to help our needs with a smile and joy. The whole crew is amazing but Keith takes amazing to the next level."—Rutten Max, Google Reviews
9. Khazana
Club with a great music scene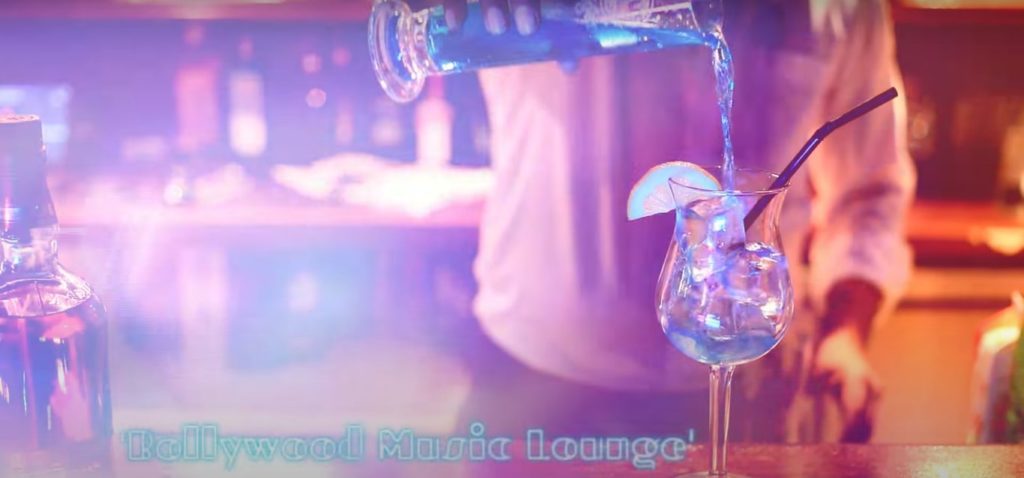 With its main focus on Hindi music and dance, Khazana offers a completely different nightclub experience. We're glad to have found this spot; we didn't need to fly over to India for it!
This lively dance club and music lounge will get you on your feet until closing. Live performers around the dance floor will help you get into the dancing mood.
Initially, we thought a special performance might be a bit much, but their presence and friendliness boosted our confidence in dancing that night—which we highly appreciate!
That said, music is limited, as Khazana focuses on Hindi music and dance. There's usually just one in-house DJ, so it's unlikely to find guest artists here.
However, entrance is completely free! There's no pressure to stay if Khazana isn't your cup of tea, but it will surely leave an impression!
Free entry
Features professional performers
Focuses on Hindi music
One in-house DJ
Customer Reviews
Entertainment hotspot
"Attended last night and was deeply amazed with the performance. Requests were entertained and appreciated. In between young gentlemen sang song was out of the world. His recitation of Julie song was justified. Girls were very friendly and made good moves while looking straight into ur eyes. Very entertaining. Plan to visit again on my next trip."—Nick Ismail, Google Reviews
Best for dance machines
"Nice place to unwind with beauties dancing to Indian beat."—Rudra Pughal, Google Reviews
10. AVENUE
Club open until 6 am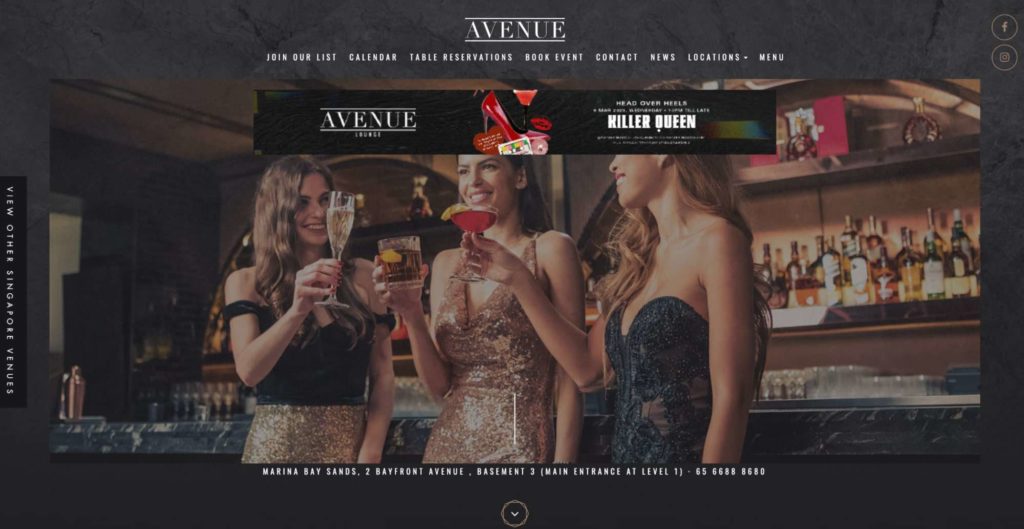 AVENUE is a solid nightclub in Singapore if you're looking to party until six in the morning. We spent a lot of time at the bowling alley, pool table, and karaoke machine, so our clubbing experience here was filled with energy and adrenaline.
With so much to do within one space, taking a break seems hardly possible, especially when high-quality music is blasting around you. We thought we had our fair share of fun already, but we couldn't resist dancing anyway!
AVENUE is located within the same entertainment complex as MARQUEE, and with its popularity, it's likely to be very crowded as soon as it opens.
That said, walk-ins aren't accepted, so you'll have to reserve a table ahead of time. Once you do, you're bound to experience a night to remember!
Many fun features
Uses top-of-the-line sound systems
No walk-ins
Usually crowded
Customer Reviews
Lots of fun features
"So fun that you can play some bowling while the dj is playing the music in the room next to you!"—Rosa D'Andrea, Google Reviews
Friendly bartenders
"Good size club with friendly bartenders, good dance music and good entertainment. There's bowling, pool game and arcade games! The dance floor is a tiny area so best to get a table."—Wii L, Google Reviews
FAQS about Nightclubs in Singapore
---
More Nightclub Resources
Prepare yourself for dancing the night away with these helpful articles on Singapore nightlife: