7 Best Clubs in Singapore for a Great Night Out! (2021)
Once the sun sets, the Singapore night life comes alive — a neon-lit, glittering party place with a pulse throbbing in time to the bass of the latest hits. If you want to dive into that, there's no better place to go than the best clubs in Singapore.
To help you with that, we've prowled the clubs in Singapore to find the best spots: the places with the best music, the best ambience, the best drinks, and more!
At the end of it, we found the following go-to establishments. So if you're looking to take your nightlife to the next level, check our list to see which is the best club in Singapore for you!
1. Canvas Venue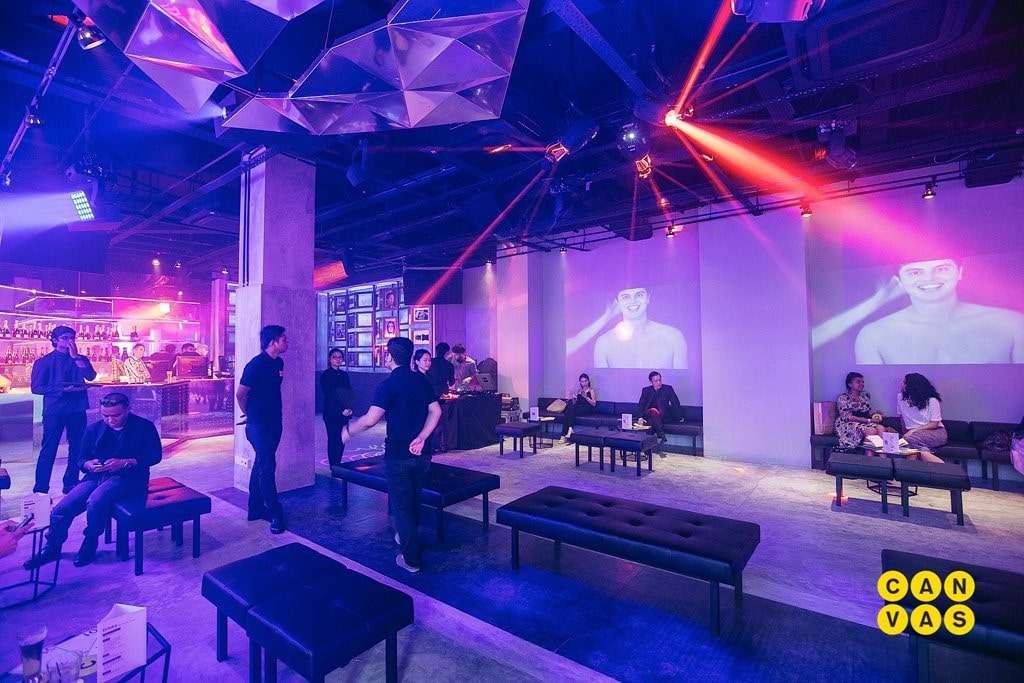 BEST FOR: Both classic and contemporary social events
PRICING: $20 on Tuesday, Wednesday, Thursday & Saturday, and $25 on Friday
WEBSITE: http://www.canvasvenue.sg/
ADDRESS: 20 Upp Circular Rd, The Riverwalk #B1-01/06 058416
CONTACT DETAILS: +65 8125 0166
OPERATING HOURS: Tuesday @ 5pm to 1am, Wednesday to Friday @ 5pm to 3am, Saturday @ 6pm to 4am
If you're after a Singapore club that can cater to a broad age range and  has a wide range of music, Canvas should be on your list. Morphing from a casual lounge to an exclusive nightclub, Canvas Venue will surely give you an unforgettable experience.
This place lives up to its name, for it offers opportunities for both professional and amateur artists to show off their abilities. Here, artists are constantly "painting" the club with their vibrant art and music.
Regardless of the genre, origin, or form of art, this club will let you express your craft and artistry. They celebrate the diversity of media and entertainment through their fancy and transformative environment while also offering affordable drinks and accommodations.
Because of its diverse artistic style, Canvas has been known to be one of the best clubs in Singapore for creatives. They are also one of the few clubs in SG that has comedy acts so that's something to keep in mind. 
Service Highlights
Deluxe art gallery
Elegant and modern event spaces
Comedy acts and other international acts
Private hall for exclusive events
Customer Reviews
The professionalism of the club can be seen in their age and dress restrictions. If you're searching for a decent club where you can have a blast while also enjoying some spectacular artistic performances, then you should visit this place!
Here's some positive feedback from Google Reviews:
"5 stars for the kumar show! Get the pre-allocated tix so you don't have to stand throughout the show and you get 1 free drink. It starts at 7pm so that everyone can get seated and get their drinks before the actual show starts. Had a blast!"
2. F Club x Attica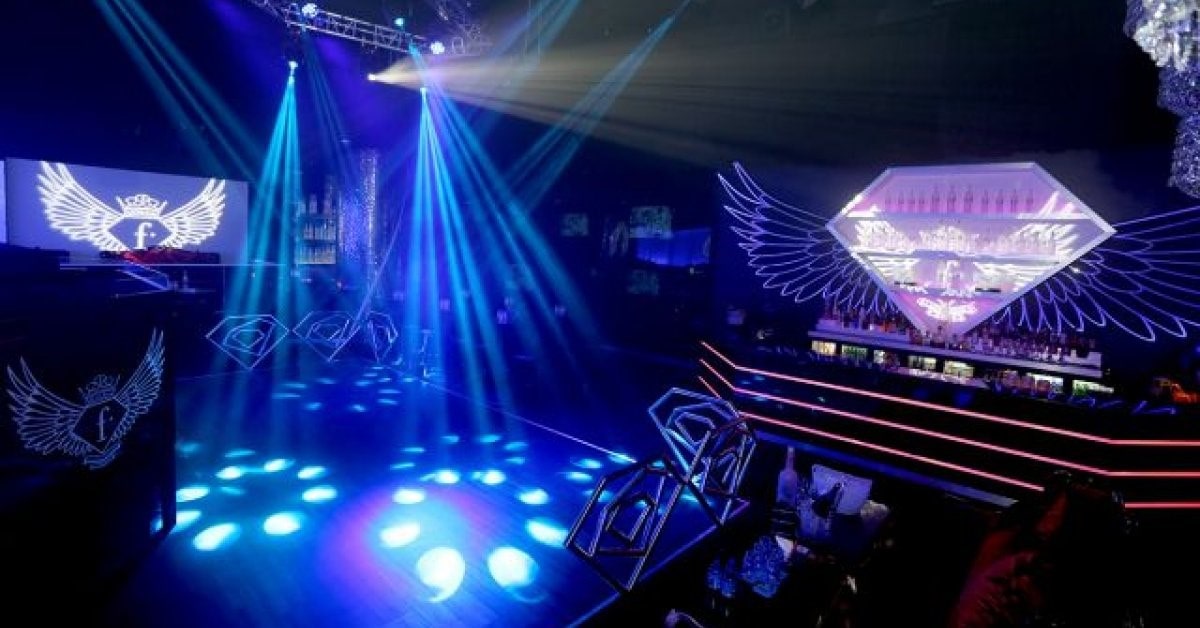 BEST FOR: Stunning dance floors and lively ambience
PRICING: $20 before midnight, $28 after midnight
WEBSITE: http://www.f-club.sg/
ADDRESS: 3A River Valley Road #02-05 Clarke Quay 179020 Singapore
CONTACT DETAILS: +65 6338 3158
OPERATING HOURS: Wednesday @ 10pm–4am, Friday @ 10pm–5am, Saturday @ 10pm–12am
F Club x Attica is one of the top clubs in Singapore if you want to be seen in your best, most fashionable outfit. Fashion events are regularly held in this dance club in Singapore. 
With a dynamic space brimming with good music, high-quality cuisine, and commendable services, F Club x Attica has never failed to impress their loyal customers and first-time visitors.
Aside from being a nightclub, they also feature live entertainment that includes fashion shows. To let you listen and savour the music they offer, they are engaged in two different clubs that play different genres.
F Club x Attica is one of the clubs in Singapore that will have everyone grooving no matter what their preference in music. So the next time you and your friends want a night out, this is a place to consider for Singapore clubbing.
Whether you like mainstream or underground culture, you're sure to have a great time here!
Service Highlights
Affordable foods and drinks
Grand and chic interior design
Cosy and fun atmosphere
Customer Reviews
F Club x Attica earned praise from their customers because of their well-mannered staff, stress-free access, amazing dance floors, and great music choices.
Sid Ramkumar left this review on Google Reviews:
"Had a great night out at this place. The layout of the place is really interesting as one side of the space has a bar, bottle service and a dance floor. The other side also has a dance floor too. The atmosphere was fun and welcoming and unlike some other clubs, had room to move around."
3. Altimate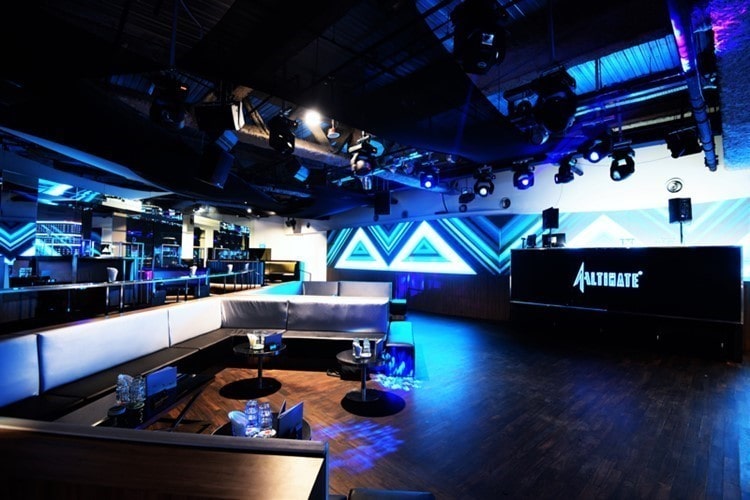 BEST FOR: Luxurious and stylish environment
PRICING: $30 (inclusive of one standard housepour)
WEBSITE: https://www.1-altitude.com/
ADDRESS: 1 Raffles Place (Former OUB Center) Singapore 048616
CONTACT DETAILS: +65 6438 0410
OPERATING HOURS: Friday & Saturday @ 10pm to 4am
When it comes to top clubs in Singapore that provide the most modern and cutting edge experience, The Altimate VIP Club should be on top of mind. The Altimate VIP club has top-notch technology that will let you experience beyond-realistic visuals and sounds.
This is the perfect place for the event organisers who are looking for the best club in Singapore that caters to special gatherings such as business launches, themed celebrations, and other exclusive corporate events. Their team of experts will even guide you through the organisation of your event.
Service Highlights
Personalised services
Cafe and bar services
Advanced audio-visual presentations
Customer Reviews
Altimate can be enjoyed by people of all ages. They can accommodate you based on your preferences.
It will be more fun to catch up with your friends and families at a place where you can see the beauty of the city.
A reviewer from Trip Advisor wrote:
"A great hangout for tourist and locals! Thankful to PR manager Kenson for hosting my guests and I and also accommodating to my guest's needs and preferences! Altimate never disappoints! Would highly recommend this place for entertainment or even a good hang out for the weekend night! Awesome view too!"
4. Zouk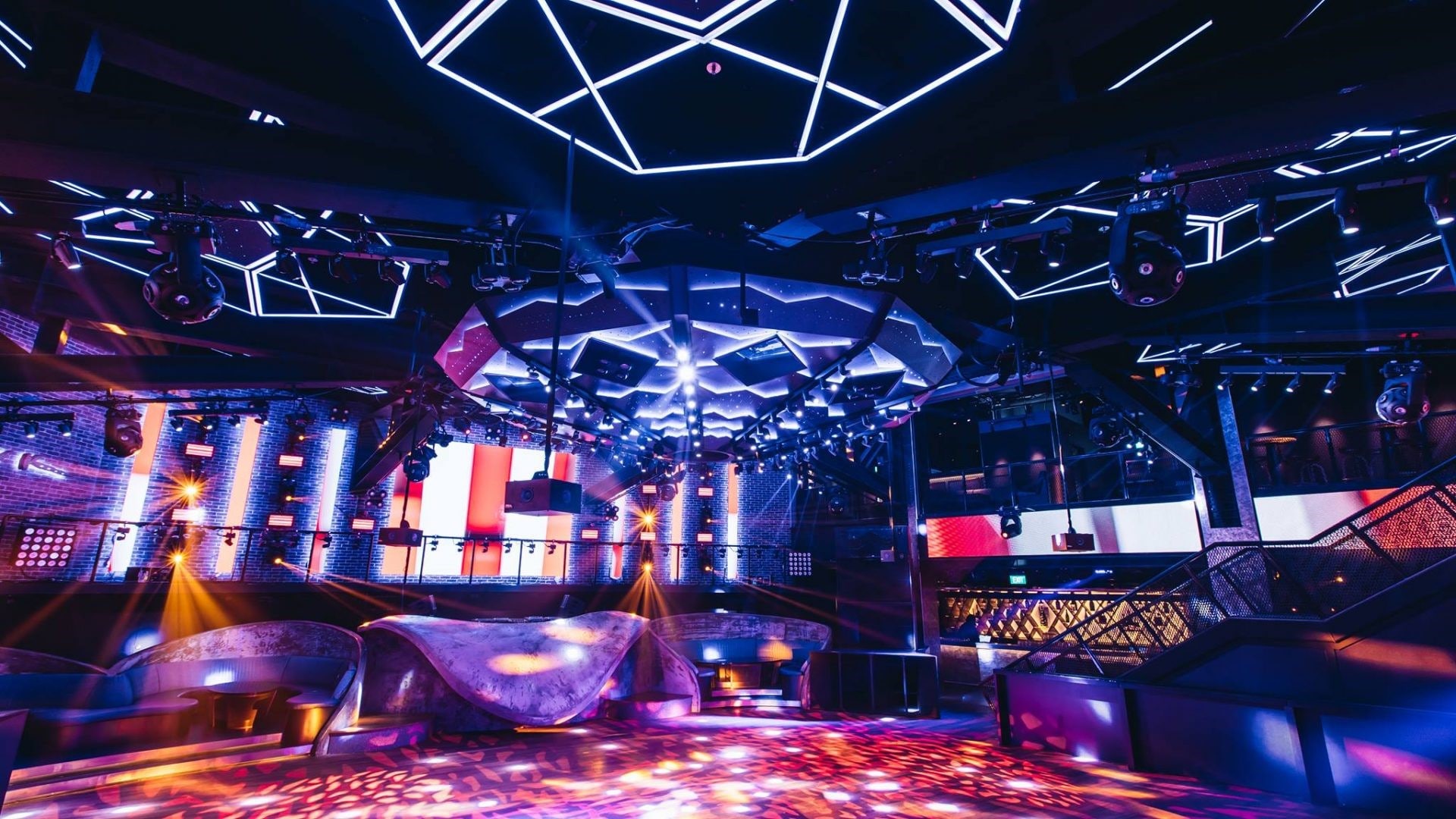 BEST FOR: Asia's dance music scene experience
PRICING: $30 (ladies), $40 (men)
WEBSITE: https://zoukclub.com/
ADDRESS: 3C River Valley Road The Cannery Singapore 179022
CONTACT DETAILS: 6738 2988 or WhatsApp (+65) 9006 8793
OPERATING HOURS: Schedule
Zouk can occupy a massive crowd with its immense event space, making them one of the largest clubs in the city. They showcase first-class performances, exhibitions, art events, film screenings, and fashion shows, as well as international artists.
They also have an excellent sound system and bar. Aside from these services, they even offer courses for aspiring DJs! Zouk is one of the few SG VIP clubs that offer this kind of course so it's worth taking a look.
It's not surprising to know that Zouk is considered by many to be one of the most popular clubs in Singapore for 2020.
Service Highlights
Professional DJ lessons
Nostalgic underground vibes
Impressive light shows
Customer Reviews
Club-goers say the thrilling live performances accompanied by brilliant light displays and sounds are the reasons behind Zouk's success.
Ashley expressed her thoughts through a review from Trip Advisor:
"Clubs in Singapore come and go but Zouk has remained a mainstay of the local clubbing scene. I used to frequent Zouk in my earlier days mainly because of my love for Wednesday's Mambo Jambo nights with the 80's dance music (although most of my friends preferred the Phuture section for R&B and hip hop)! Sadly, Mambo Nights are no longer a weekly event. So when the rare special Mambo Night was organized, I couldn't help but bring my fiancée along to dance to the tunes and relive my youth. It was nice how the dance floor brought people of all walks of life and all ages together to have fun. Would love to be back here on the next special occasion. Thanks for the memories, Zouk! Just a heads up to the ladies: there are no seats available around the dance floor unless you book a table, so go easy on wearing heels."
5. Empire Sky Lounge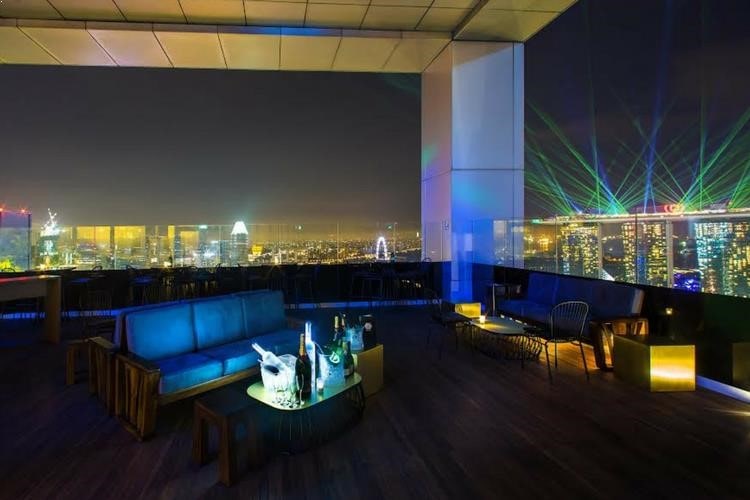 BEST FOR: High-end clubbing experience
PRICING: Free from Mon to Thu, Free on Fri & Sat if you RSVP (before 10pm), $20 on Fri & Sat after 10pm, includes 1 drink
WEBSITE: https://www.hiddendoorconcepts.com/empire
ADDRESS: 50 Raffles Place, Level 45 Land Tower Singapore 048623
CONTACT DETAILS: 9297 8577
OPERATING HOURS: Monday to Thursday @ 5pm to 1am, Friday @ 5pm to 3am, Saturday @ 9pm to 4am
If you want a private and exclusive rooftop bar where you can bring your work colleagues, you must consider Empire Sky Lounge!
With a splendid location, dance floors, and signature menu, it's a sophisticated and must-go-to place for professionals. The most unique thing about this club is its menu, full of innovative dishes and drinks that will introduce you to the genuine taste of Singapore cuisine.
Service Highlights
Elegant and trendy interiors
Heart-stopping sunset view
Perfect venue for weddings and other special occasions
Customer Reviews
Customers complimented the comfortable yet elegant setting of Empire Sky Lounge. They are also highly recommended for their enticing original dishes and drinks.
Aravinda Liyanage wrote top-rated feedback on Google Reviews:
"With 270 degree panoramic view of Singapore city skyline, it is definitely an amazing high rise bars in Singapore. You can find all sorts of drinks from soft liquor to hard stuff as well. Indeed, a good place to spend the evening with friends."
6. LuLu's Lounge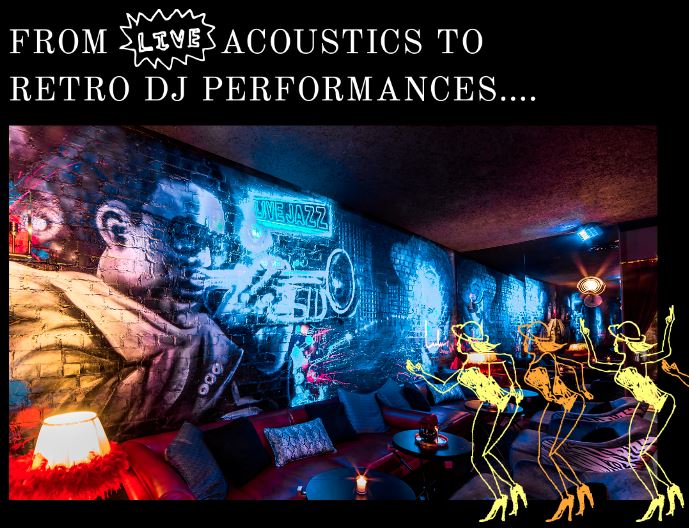 BEST FOR: Live music performances
PRICING: Although there is no entry charge for Lulu's, they have a "Look nice, be nice" policy.
WEBSITE: http://lulus.sg/
ADDRESS: PAN PACIFIC HOTEL (MARINA) 7 RAFFLES BLVD S039595
CONTACT DETAILS: [email protected] | https://www.facebook.com/lulusloungesg/ | 9829 1922
OPERATING HOURS: Monday to Thursday @ 5pm to 1am, Friday @ 5pm to 3am, Saturday @ 9pm to 4am
LuLu's is an upscale lounge equipped with sound system, large scale video projector, full F&B offerings and a unique selection of entertainment add-ons for any occasion.
Entry is subject to crowd control and door person discretion. They recommend that you arrive early; come in a mixed group, and dress to impress (nothing overly casual – includes but not limited to flip flops, athletic attire, sloppy T-shirts, baseball hats or shorts). Age requirement is 25 for gents and 21 for ladies.
Service Highlights
Available for private and corporate bookings 7 days a week, for up to 200 pax.
Themed nights (E.g. Ladies Night, Latin Band)
Lulu's music direction is true open format with Live jazz, funk/soul, disco, pop, hiphop/rnb, house, dancehall and rock
Customer Reviews
Carla Seco's Facebook recommendation:
"It was really great every time I visit lulu's lounge, the staff was very friendly helpful and even if they are tired they still keep smiling. You did good job guys. Keep it up."
7. Baliza Singapore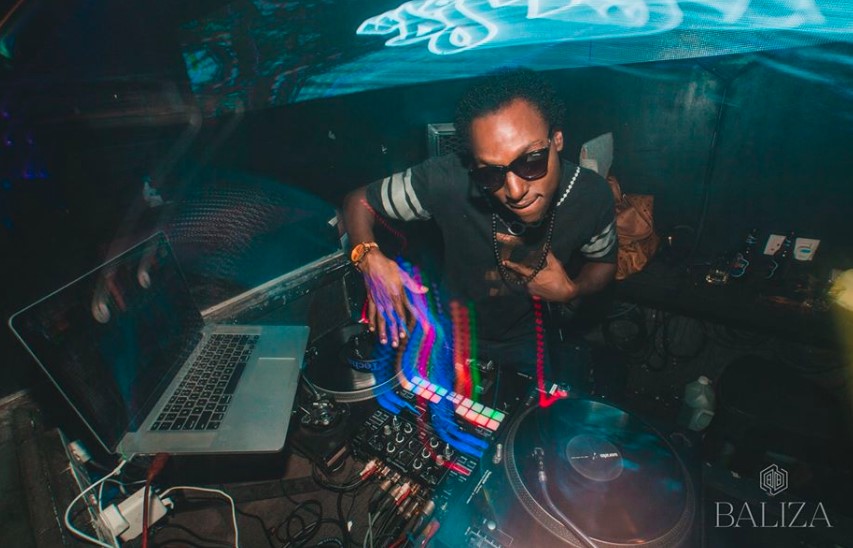 BEST FOR: Open format music style
PRICING: Contact for more information
WEBSITE: http://baliza.com.sg/
ADDRESS:6 Raffles Blvd, #01-04/05, Singapore 039594
CONTACT DETAILS: +65 6883 1155 | [email protected]
OPERATING HOURS: Wednesday–Saturday, 10:00 pm – 6:00 am
As the brainchild of the original team from Attica at Clarke Quay, Baliza Singapore is a 8000-square feet venue that will transform the party experience with its innovative approach. This bar features experiential design, excellent service standards, world-renowned acts, state-of-the-art technology, and an unparalleled invite-only VIP suite experience.
Service Highlights
The completely refurbished Electronic Dance Music (EDM) and Hip-Hop mega club in Marina Square is divided into two distinct spaces – the Main Room and the VIP suite
Exclusive weekly events are available
Customer Reviews
Sherri Lee Singh's 5-star Facebook review:
"This club is amazing! From security to bar to floor staff, everyone was just amazing and friendly. Even management was happy to mingle around and you feel so welcomed. I'm definitely bringing my friends back! Music was great too and everyone was dancing. Atmosphere was great! You don't get this kind of experience in clubs nowadays."
---
And there you have it, the best clubs in Singapore! Come to these Singapore clubs whenever you need an escape or just want to hang out with your friends — and tell us all about it, of course!
By the way, if you feel a little fuzzy in the morning from your clubbing, be sure to try out our list of the best cafes in Singapore as a pick-me-up! You can also check out our roundup of spots with the best coffee in Singapore.