The 7 Best Indian Clubs in Singapore
Getting tired of the same old club every weekend? Then maybe you want to try something new like the best Indian club in Singapore!
Indian clubs have their own style and vibes. You'll absolutely have a great clubbing and dining experience as you get to explore their vibrant and energetic ambience.
Whether you just want to chill out and listen to some music, have fun and dance, or try some exquisite Indian cuisine, we've listed a few of the best Indian clubs in Singapore where you can relax and have a good time!
1. Magic Carpet Bollywood Club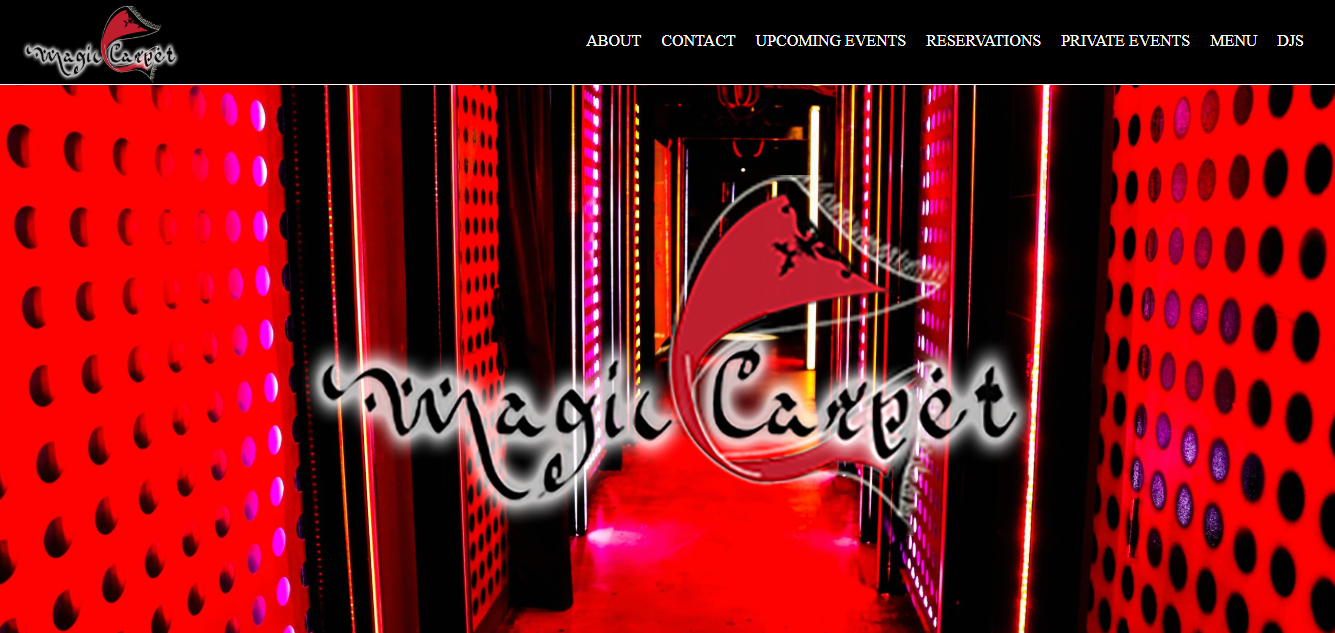 BEST FOR 
World-class music selections
WEBSITE
http://magiccarpet.com.sg/
ADDRESS
#01-201 Diners Club Building, 7500E Beach Rd, Singapore 199595
CONTACT DETAILS
+65 81335023 | +65 96600290
OPERATING HOURS
Thursday, 10:30PM – 3:00AM
Friday, 10:30PM – 3:00AM
Saturday, 10:30PM – 4:00AM
Magic Carpet Bollywood Club is the perfect place to get the Bollywood nightclub experience. It's the only true Bollywood nightclub in Singapore and is also the largest (4300 sqft) and oldest, having been opened for more than 10 years now.
Throughout that time, Magic Carpet Bollywood Club has featured almost every top Bollywood DJ in the field. Nowadays, the club is home to the top 3 Bollywood DJ in Singapore – DJ Kevin J, DJ Milan, and Dholi Paul.
Highlights
Top DJ roster
Wide range of music genres featured
Largest Bollywood nightclub
Delicious late-night snacks
2.  Khazana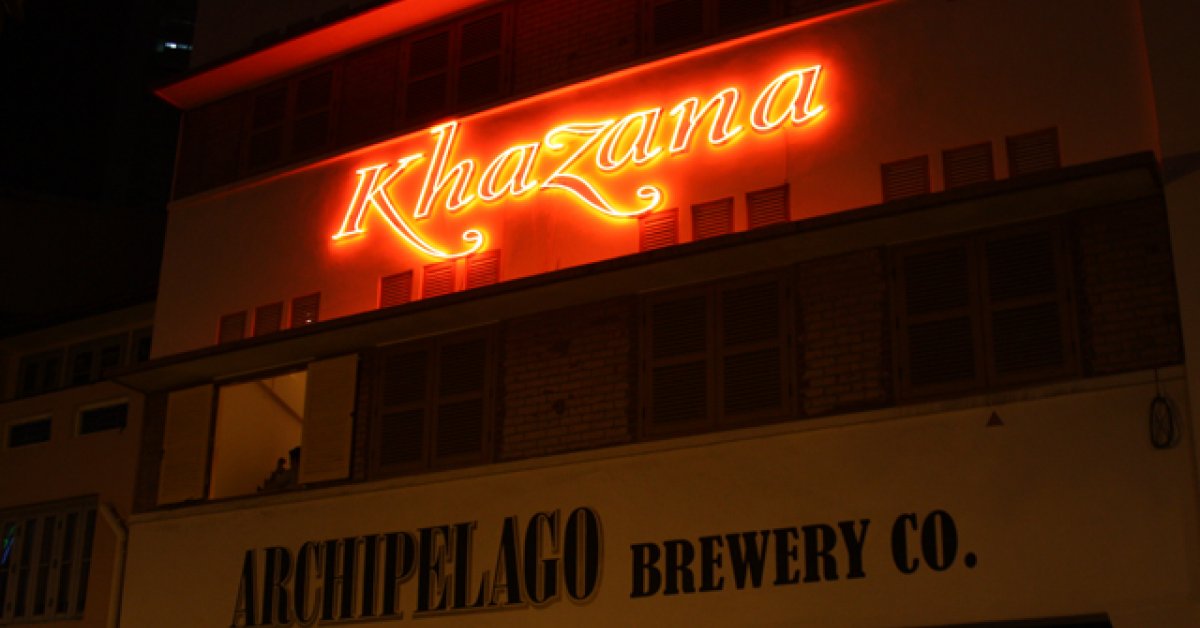 BEST FOR 
Free entry service
WEBSITE
http://khazanabollywood.sg/
ADDRESS
78 Circular Road, #01-01, Boat Quay, Singapore, Singapore (049432)
CONTACT DETAILS
+65 81577888
OPERATING HOURS
Daily except Friday: 8:30pm–3am
Friday: 8:30pm–3am
Being the oldest yet best Indian club in Singapore, Khazana is the perfect choice for an entertaining night full of glamour! They have a music lounge and a dance club where you can have a view of their illuminated dance floors!
They offer world-class music selection so if you want to jam out to some good music, this is the place to be! It's not a membership club so you can easily visit the place with free entry.
Highlights
Free entry
Event services
3.  Moshi Moshi Bollywood
BEST FOR 
International performances
WEBSITE
http://www.moshimoshibollywood.com/
ADDRESS
B1-26/27 5 Koek Rd, Cuppage Rd, Singapore 228796
CONTACT DETAILS
+65 6235 0185
OPERATING HOURS
Monday           9:30pm–4am
Tuesday          9:30pm–4am
Wednesday     9:30pm–5am
Thursday         9:30pm–5am
Friday              9:30pm–5:30am
Saturday         9:30pm–5:30am
Sunday            Closed
Moshi Moshi Bollywood is located at the shopping and entertainment belt in Singapore, so you can visit the club after going on a shopping spree and end the day with a delightful clubbing experience!
As they're one of the best Indian clubs in Singapore, they feature international dancers from all over the world. They also cater to party events, so if you have an upcoming celebration, this club can also be an option.
Highlights
Event performances
Special promotions
Customer Reviews
Customers were impressed with Moshi Moshi Bollywood's overall services and great menu options. A customer from Google Reviews wrote:
"Moshi Moshi never fails to amaze me. The dance routines are constantly updated and the crew is top notch with service and genuine friendliness. I also admire the number of charity events that Moshi Moshi sponsors. Excellent job guys!"
4.  Flying Monkey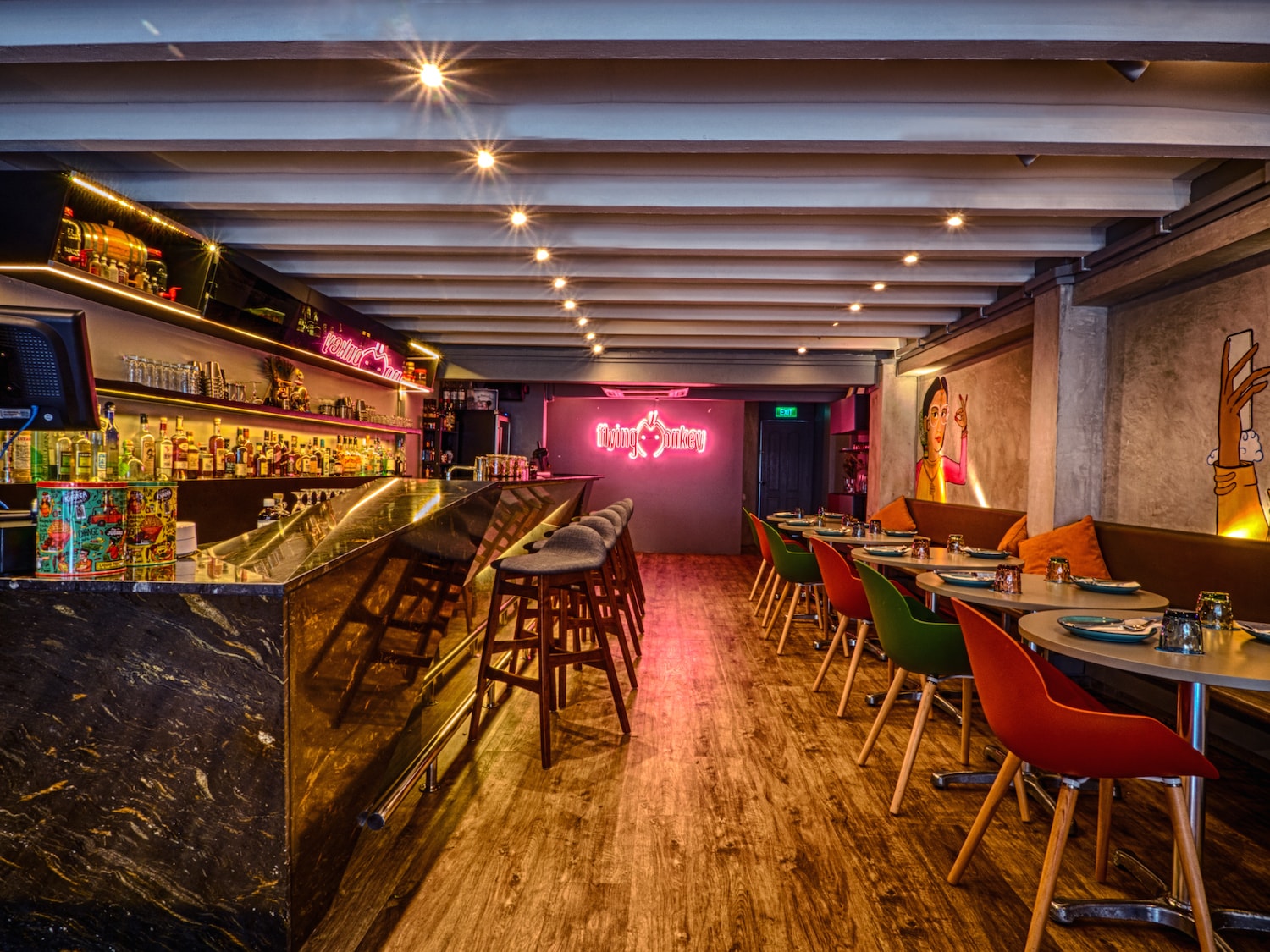 BEST FOR 
Authentic Indian cuisine
PRICING
Menu
WEBSITE
https://flyingmonkey.sg/
ADDRESS
67/68 Bussorah Street, Singapore 199480
CONTACT DETAILS
+6562910695
OPERATING HOURS
Monday           Closed
Tuesday          12–2:30pm, 5:30–11pm
Wednesday     12–2:30pm, 5:30–11pm
Thursday         12–2:30pm, 5:30–11pm
Friday              12–2:30pm, 5:30–11:55pm
Saturday         12–2:30pm, 5:30–11:55pm
Sunday            12–2:30pm, 5:30–11pm
For authentic Indian cuisine and signature cocktails, Flying Monkey gives you an unforgettable dining experience! They make the freshest dishes served with a full range of flavours and classic drinks with an Indian twist!
Their menu consists of Indian street food, kebab dishes, chicken meals, and even vegan options! For their beverages, they have teas, juices, scotch, vodka, gin, wine, beers, coffee, and more!
You'll also love their lounge where they accommodate private parties as well as corporate gatherings. They also host comedy nights and live sports matches, making them one of the best Indian clubs in Singapore!
Highlights
Food delivery
Corporate gatherings
Customer Reviews
The menu options of Flying Monkey were praised by many customers who said that they have a whole set of selections such as vegetable and meat dishes. A customer gave this feedback on Google Reviews:
"Visited in a large group and service was great! Nice tapas style Indian food, surroundings was very trendy. Really loved the vibes. Great selection of Vegetarian and meat dishes as well."
5.  Zouk Club
For an exceptional music club experience, Zouk Club is the ideal place for you! Every night you can listen to the great music choices of renowned DJs and experience a nostalgic vibe in every song.
They have several outlets, which proves that they're indeed a part of the best Indian clubs in Singapore. They even have an academy for the aspiring DJs out there, so you can also learn something new while having fun.
Highlights
Membership perks
Venue rental
Customer Reviews
Most customers were amazed by the top-notch clubbing experience that Zouk Club offers. They've complimented everything about the club and said they'll surely go back for another visit.
A customer left this post on Google Reviews:
"A place to be if you are seeking for a fun night in Singapore…this night Club is located in Clarke Quay where a hustle and bustle and the crowds are centered. With a world class sounds and lighting provides a huge variety of cocktail and liquor. Presenting Best DJ's from all over the worlds. Nice crowds.. Nice music…Nice venue. It's just a perfect place for party goers."
6. Bollywood Dhoom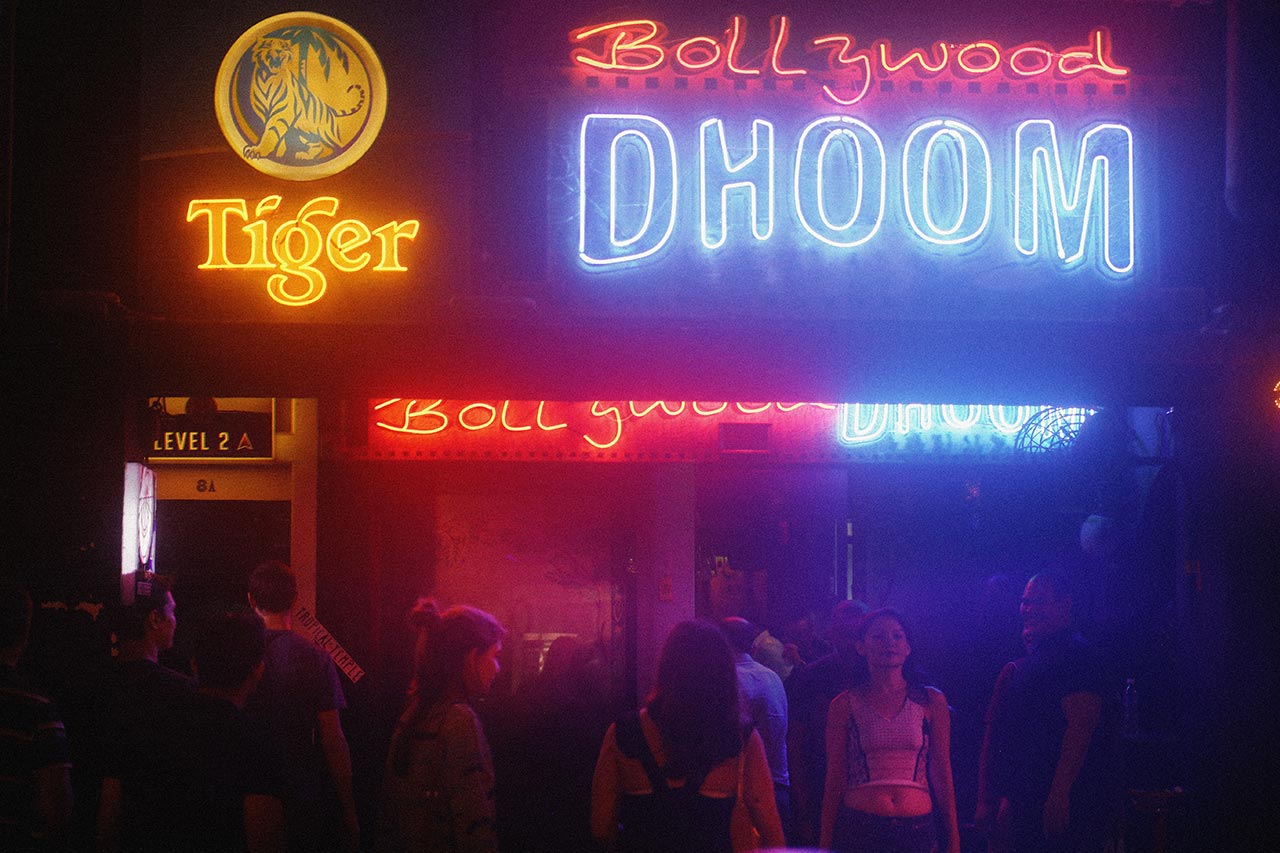 BEST FOR 
Electric and ethnic ambience
WEBSITE
https://www.facebook.com/pg/BollywoodDhoomSG/
ADDRESS
8 Circular Road Boat Quay Singapore
CONTACT DETAILS
+65 6226 0184
OPERATING HOURS
Weekdays and Saturday: 9:00 PM – 3:00 AM
Sunday: 9:00 PM – 4:00 AM
Bollywood Dhoom is known for their Indian fusion club where they feature a luxury lounge and bar. You can experience an exciting nightlife as they take you through their cultural traditions mixed with contemporary style.
They provide live performances by professional dancers who are experts in both traditional and western choreography. They offer innovative and signature drinks that are made with authentic ingredients and mixed by highly skilled bartenders too.
If you're planning to have a grand celebration at a club, they also provide event services, one of the reasons they're the best Indian club in Singapore for many customers.
Highlights
Signature drinks
Event management services
7. Bollywood Beats Club
BEST FOR
Iconics location and professional performers
WEBSITE
https://www.facebook.com/BollywoodBeatsClub/
ADDRESS
79 Circular Road Level 2, Singapore 049433 Singapore
CONTACT DETAILS
65 8811 2411
OPERATING HOURS
Weekdays and Saturday: 9:00 PM – 3:00 AM
Sunday: 9:00 PM – 4:00 AM
Enjoy a dining experience with Indian-Chinese cuisine and authentic kebab. Afterwards, you can wrap up the night by going to a party with the latest Bollywood hits.
Feel at home with the bar setting and friendly dancers. It will surely be a night to remember.
Highlights
Great ambiance
State of the art sound system
Multi-level
And that's a wrap for our list of the best Indian clubs in Singapore! If you've got more places in mind, share them with us so we can add them for more options.
And if you want more of their traditional cuisine, you'll love these best Indian restaurants in Singapore! They offer authentic Indian dishes, giving you a true cultural dining experience.