The Top 6 Sites for the Best Freelance Jobs in Singapore
Are you saving up for an upcoming trip or is your current job not enough for you to pay all the bills? No matter what the reason is, the best freelance jobs in Singapore can help you earn and save more.
Compared to finding full-time or part-time jobs, freelance work is undoubtedly more challenging as there aren't a lot of corporations that accept freelancers.
This is why we've tried to make your search easier by doing the hard work ourselves — we searched all job portals until we found the top sites that offer the best freelance jobs in Singapore.
Each option from our picks provides an easy and accessible application process so it'll be more convenient for you to search for different industries and apply. Here you go:
1. Freelancers Singapore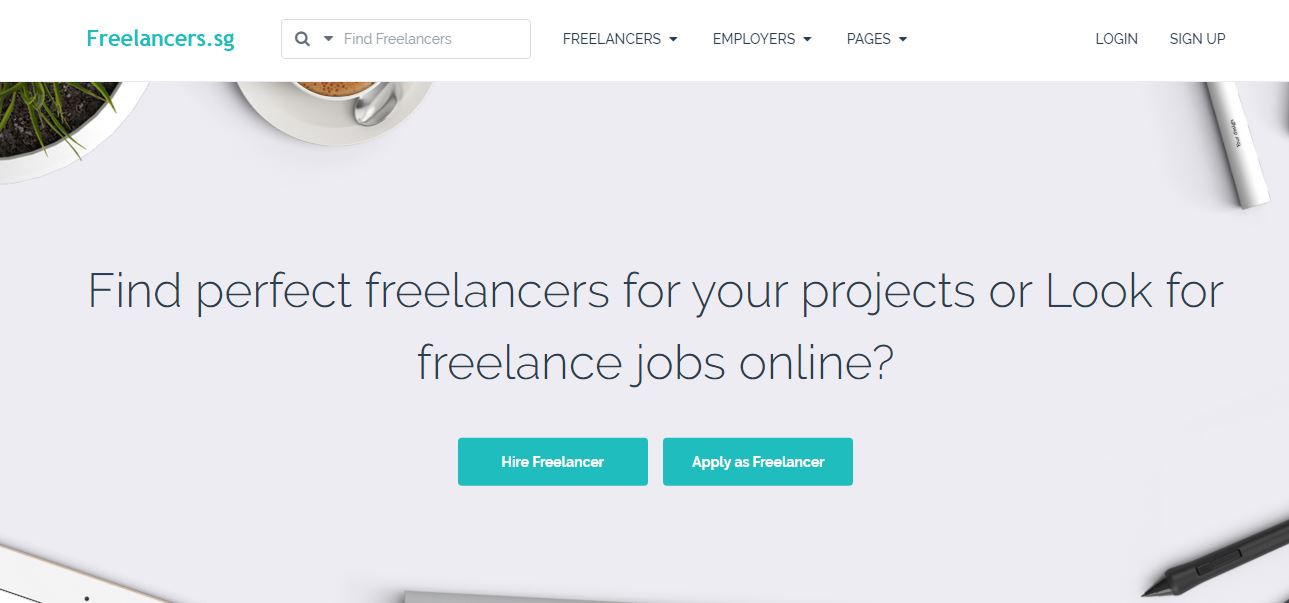 For those who prefer to take on a freelance job that's home-based, Freelancers Singapore has a wide range of job listings for you!
When it comes to their hiring process, create a profile first, then you can find a variety of projects posted on the portal, see which one fits, then apply for it.
The clients will then review your profile and if you have enough experience and you fit into their criteria, then you'll most likely be hired.
The good thing about their platform is that the top freelancers are listed on the site — so if you've become one of the featured freelancers, it'll be easier for you to have a job.
Every transaction is done on their platform, including the submission of output as well as payment transactions. The platform is highly secured and protected so you can be sure that every process is safe for both freelancers and employers.
Highlights
Fixed rates
Service packages for employers
Customer Reviews
Many freelancers have talked about the convenient options that Freelancers Singapore has given to them. This is why they're known to offer the best freelance jobs in Singapore.
A freelancer posted this feedback on their official website:
"Being a working parent with two children, I value flexible hours. Freelancers.sg allows me to work flexible hours each day, in the comfort of my home. I do design work and am able to juggle dual roles as a mother and freelancer. Whenever my children need me, I am around for them."
2. StartUp Jobs Asia

For the employers who've just recently established your business, StartUp Jobs Asia is the ideal platform for you! They provide competent talent acquisition services for the startups to help them find the right one for the job.
They've designed a platform specifically for the startups, in fact. It's a great place to post their job listings and include offers for high-quality work experience that way.
Their offered jobs include backend engineer, creative designer, executive, admin positions, and many more. With this range, they indeed offer the best freelance jobs in Singapore.
Highlights
Whole range of job listings
International companies
Customer Reviews
StartUp Jobs Asia has earned a lot of great feedback from the freelancers saying that they've really built an innovative platform for everyone. A job seeker wrote this on their official website:
"Startupjobs.asia, a convergent platform, connecting the dots between corporate and startup. Evocative yet explicit exemplification of the entire startup ecosystem. It also doubles up as an informative "news feed" for all new entrants, and how they stand out with their MVPs but yet mold into the startup community. The platform captures the zeitgeist of today."
3. AADB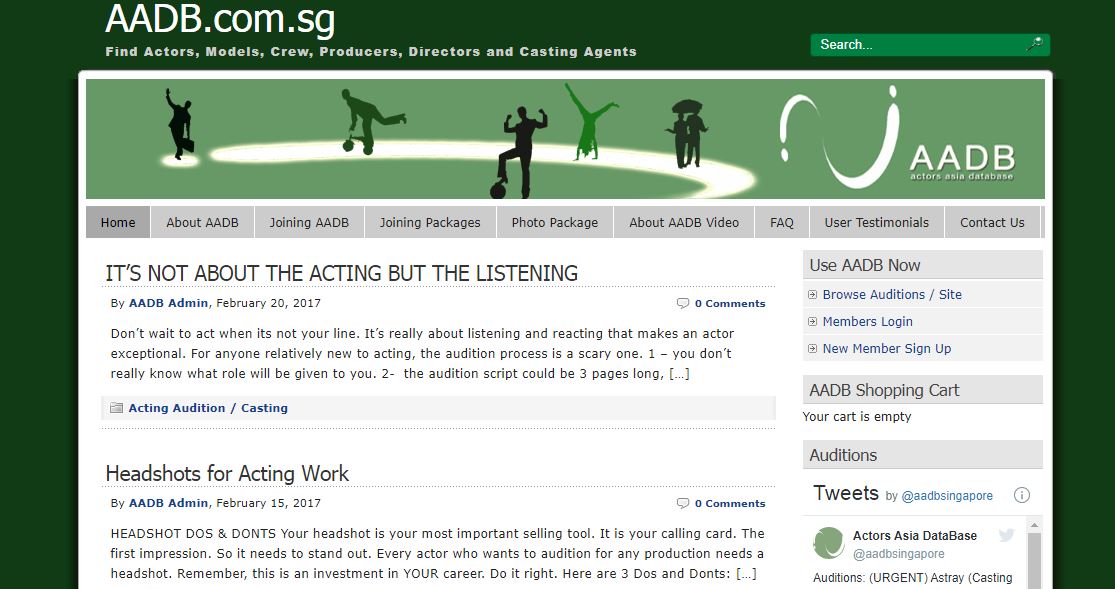 For the aspiring actors and creatives out there, you can showcase your talent and skills as AADB gives you a chance to post your profile and submit them to potential employers.
It's not that easy for the artists and staff at performing arts and creative media to find a job. But this place lists some of the best freelancer jobs in Singapore.
Their platform is accessible for actors, producers, casting agents, post-production freelancers, crew, and more. They also offer packages for the job seekers and this includes providing studio photography for professional photos.
Highlights
Membership packages for jobseekers
Customer Reviews
Many actors have praised AADB because it helped them get experience within months of their subscriptions. An actor shared this story on their official website:
"Dear Leanne, I just want to thank you for your work on this site and providing it. Just in the last 3 months I've picked up 3 jobs and one of them was with Point of Entry; where I picked up one of the biggest supporting roles for this year. I am just beginning and I'm not yet my best where I want to be, but this site has helped me become more, and more the actor that I see my self being. Because I've been given opportunities from the producers, who have given me the chance to do what I feel is my calling in life.
So again, thank you."
4. Creatives At Work Asia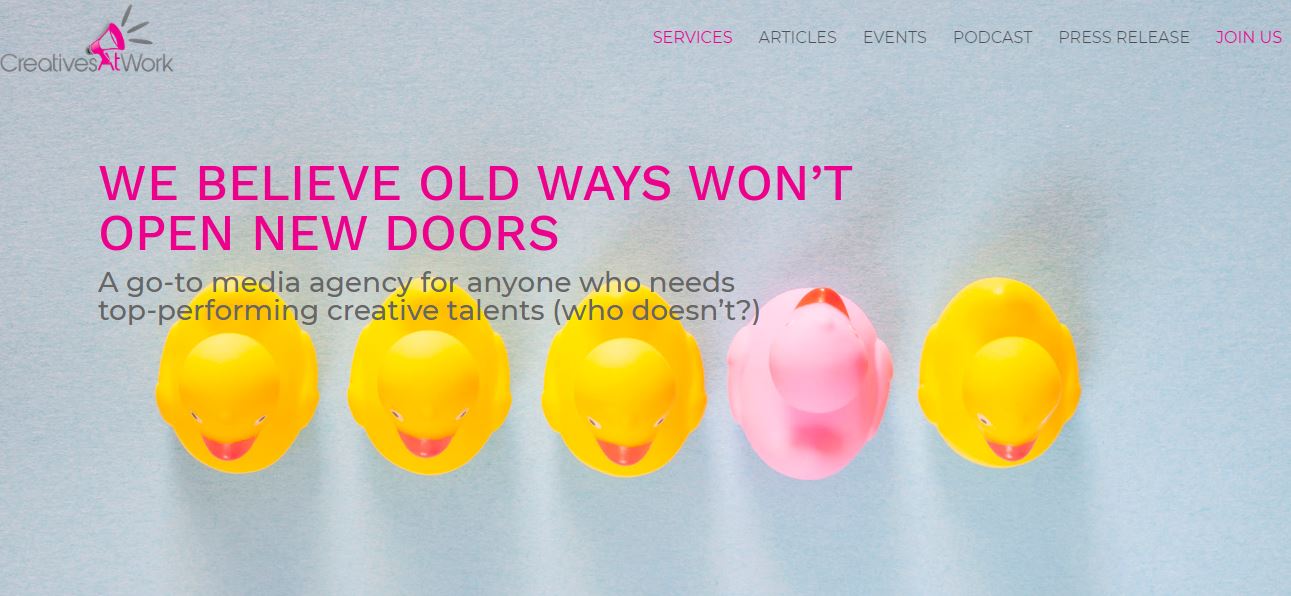 If you have experience in digital social marketing, broadcasting, print publications, or event organization, then you should see the services of Creatives At Work Asia. Despite being a freelancer, you'll be part of a creative team built for a certain project, giving you the best freelance job in Singapore.
The customised project team is also a great service for the employers as they only need one platform to finish a project. Applying on their online platform will save you a lot of time compared to visiting different companies just to find a job.
Highlights
Partnered with Singapore's Ministry of Manpower
Part of a creative team
5. Glints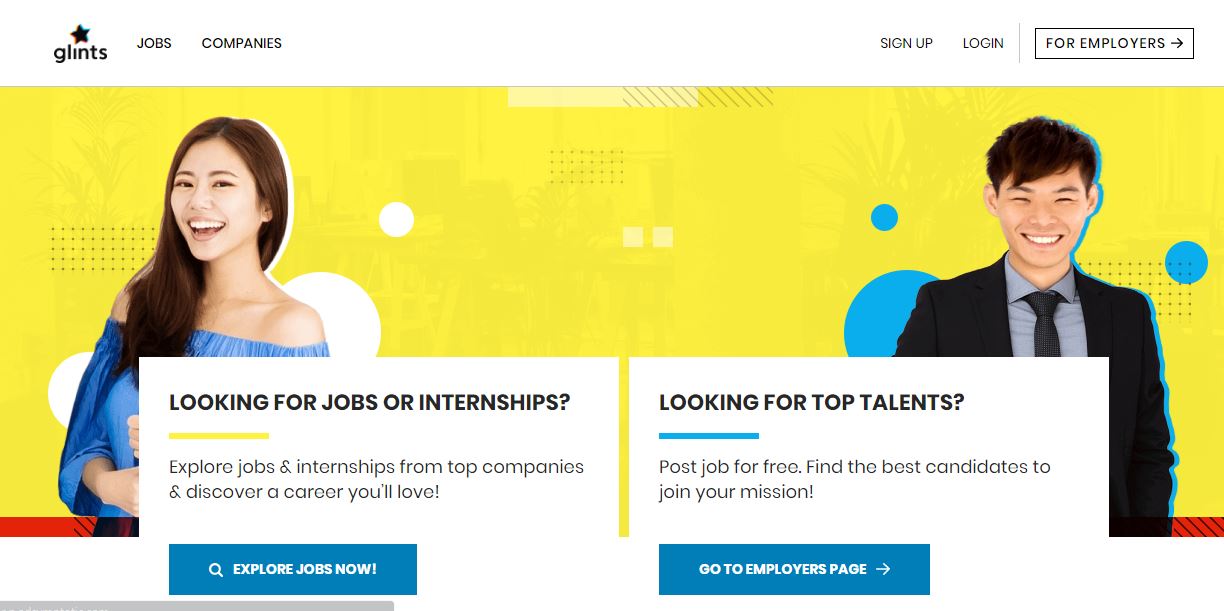 | | |
| --- | --- |
| BEST FOR | Freelance jobs for students |
| WEBSITE | https://glints.com/ |
| ADDRESS | 71 Ayer Rajah Crescent #05-0 Singapore |
| CONTACT DETAILS | +65 6681 6481 |
If you want to save up some money while you're studying, Glints provides entry-level freelance jobs that'll surely be suitable for you. They're also partnered with established companies so you can be sure that you'll gain worthwhile work experience.
Their offered positions for freelance job seekers include graphic designer, photographer, research interviewer, hotel banquet server, and many more. With their wide range of options, you can immediately find the best freelance job in Singapore.
Highlights
Wide range of options
Student internships
6. Glance.SG
Glance is a freelance job hub created by Singaporean freelancers. The idea behind the site is to establish a place where local freelancers can easily peruse and acquire projects without running into any troubles.
The site offers an easily navigatable site that connects skilled individuals with others. Check out Glance for more information.
Highlights
Design
Tech & programming
Digital Marketing
Business solution
Visual & Audio
7. Freelance Zone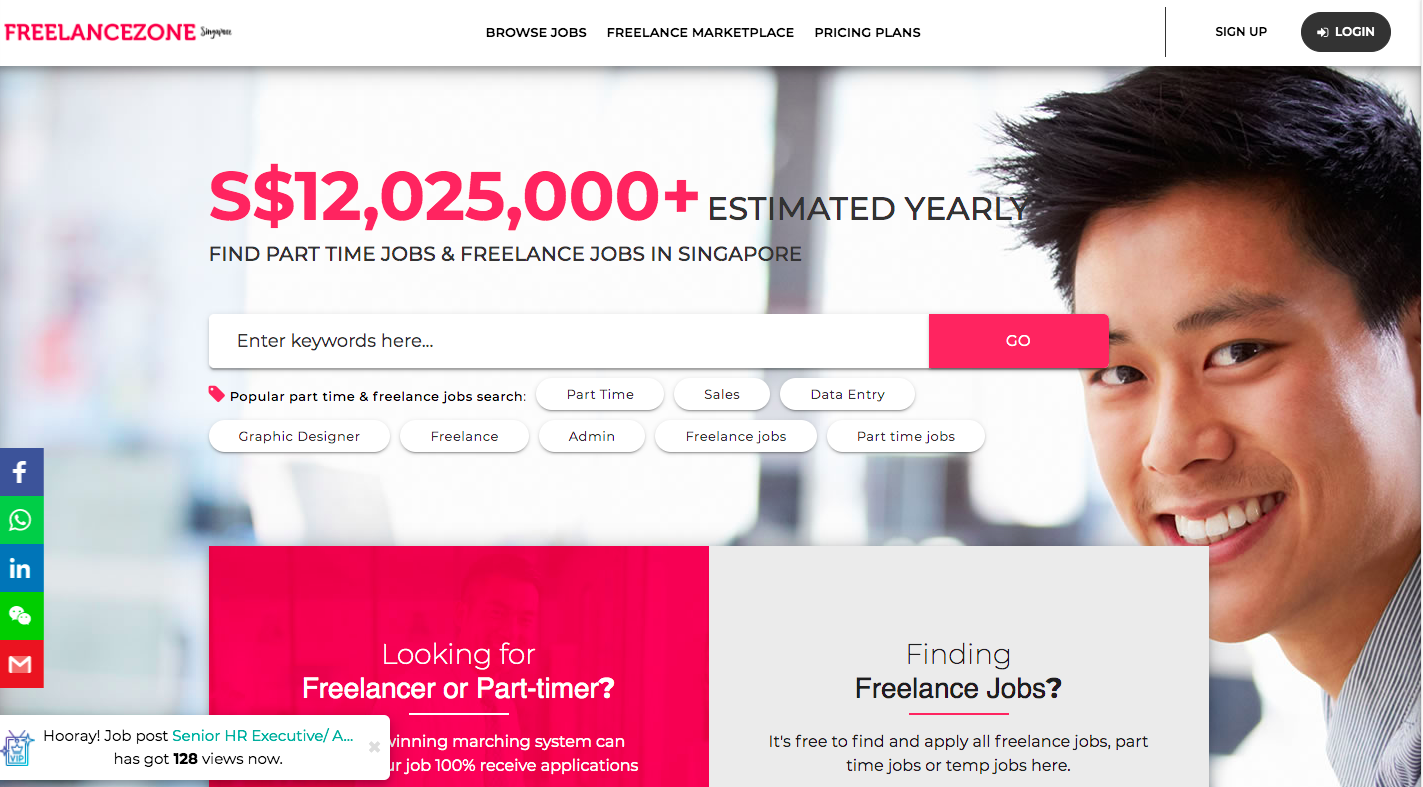 Freelance Zone is an online hub for those who are looking for a freelance or part time job. It provides an easy way to search for various opportunities and hiring companies.
We like Freelance Zone because it's free to sign up and registered users can build their online resume on the platform. Moreover, this site is dedicated solely for those in Singapore who prefer a work-from-home environment, whether they are freelancing or part time. 
Users will need to sign up to send in their application for most posted jobs, however there are public job ads which are available to guests of the site. This opens up the market to more job seekers and allows them to test drive how the site works as well. 
Likewise, freelancers can also post a Service Ad to boost their visibility to head hunters or companies who are actively and urgently seeking freelancers or part timers. 
Freelance Zone also offers company Job Ads through two tiers of pricing plans. Employers can either avail of a single job posting or go for the Subscription Package that allows unlimited job postings.
Highlights
Open to non-registered members
Free registration
Wide array of job choices
That's it for our list of the best freelance jobs in Singapore! Have you finally decided which position you'd like to apply for? If you have, share it with us as we'd like to hear about it!
Also, if you've been hired for a home-based project, then it might be helpful for you to see these best co-working spaces in Singapore! There are times when staying at home can be a struggle for you to be more productive at home so these coworking spaces can be the ideal place for you to finish your work in no time!