5 Best Korean Hair Salons in Singapore Reviewed
The Korean standard of beauty has been dominating the beauty industry lately. Besides beauty products, your hair can also experience the Korean treatment that will make it even more beautiful through the best Korean hair salons in Singapore.
Unfortunately, there are not a lot of Korean hair salons in Singapore, but we made sure to include only the best ones on our list. Some of these hair salons offer a lot of services so you won't have to go to another salon in case you want another beauty treatment.
So, without further ado, here are the best Korean hair salons in Singapore worth checking out.
The best Korean hair salons in Singapore reviewed
1.  LeeKaja Beauty Salon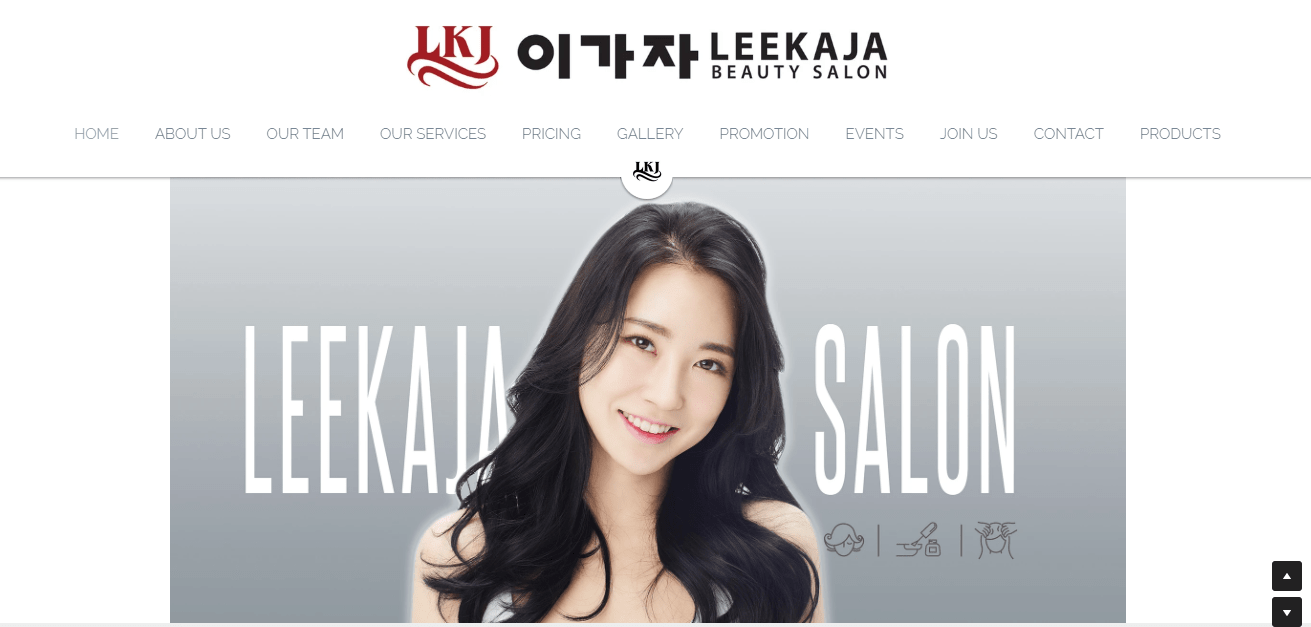 BEST FOR 
All Around Beauty Treatment
SERVICES
Cinderella Treatment, Perm, Hair Colour, Haircut, Hair Treatment, Manicure, and Pedicure
WEBSITE
http://www.leekaja.sg/
ADDRESS
333A Orchard Road, #03-13 Mandarin Gallery, Singapore 238867
CONTACT DETAILS
(+65)81330818 | 

[email protected]

OPERATING HOURS
Monday – Friday, 10:30AM – 8:00PM
If you're looking for an all-around Korean hair salon in Singapore, then LeeKaja Beauty Salon is the right match for you. Some of the beauty treatments it offers are perm, hair colour, haircut, and cinderella treatment, one of its most in-demand hair treatments.
More than this, all the products they use are from Korea and are proven to be effective in moisturising hair and restoring the health condition of hair.
They also have more than 200 branches worldwide, proving that they're one of the most successful & best Korean hair salons in Singapore.
LeeKaja Beauty Salon also has a team of experienced and professional hairstylists who can deal with all types of hair and hairdos!
Highlights
Full-range services
Non-toxic products
Competent hairstylists
Customer Reviews
LeeKaja has an average rating of 4.8 based on a thousand reviews, making it one of the best-reviewed hair salons on the island. Here are some of the feedbacks of customers:
"It is my first time here and I had my haircut with Dino. I love the whole experience from making appointments until the end of service. Hubby had a great complimentary coffee while waiting for me. Dino has a good skill and I dare to get my hair cut short. Love the result. Some advice on hair treatment, but no hard selling. Highly recommended."
"This is my first time at the salon. Read many positive reviews online therefore I decided to give it a try. The service here was top notch, with drinks and snacks offered. Did a haircut and a magic setting perm with Jun and the results were really great. Jun is meticulous and friendly, answering all of the questions I had along the way. Although the services are a little pricey, it's worth it and I will definitely patronize again."
2.  Dusol Beauty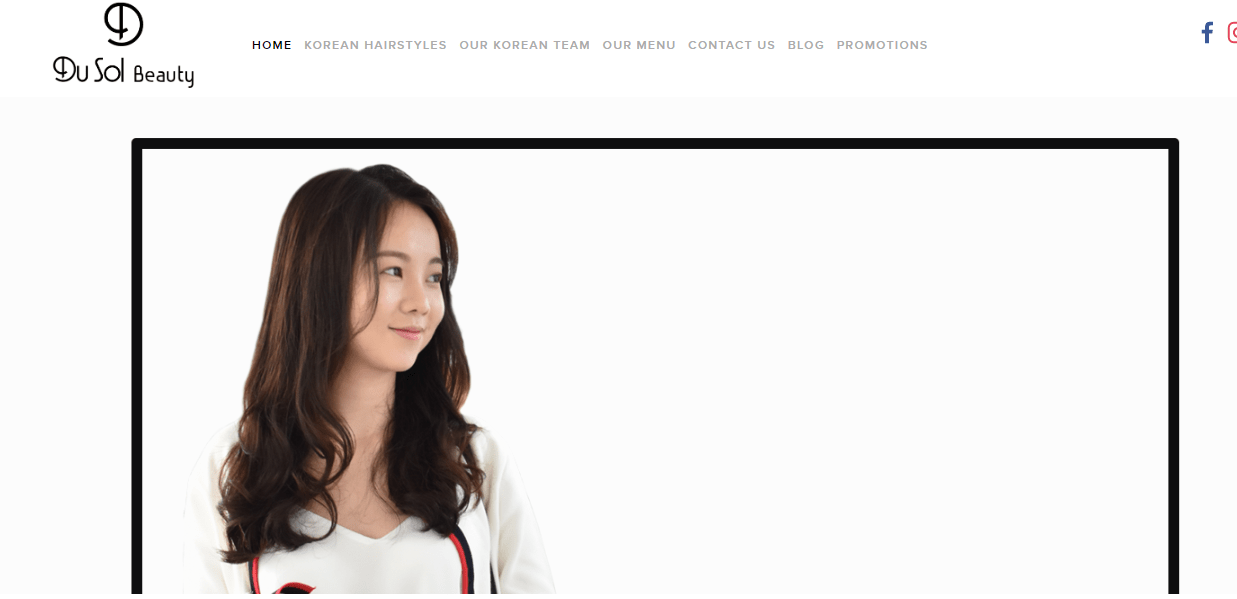 | | |
| --- | --- |
| BEST FOR  | Korean Hair Stylists |
| SERVICES | Wash & Cut, Perm, Colouring, Hair Treatment, and Scalp Treatment |
| WEBSITE | https://www.dusolbeautysg.com/ |
| ADDRESS | Novena Square 2, 10 Sinaran Dr, #03-73/76, Singapore 307506 |
| CONTACT DETAILS | +65 6397 6560 | +65 6397 6561 |
| OPERATING HOURS | Monday – Friday, 10:00 AM – 9:00 PM |
Dusol Beauty has been improving the hair of most Singaporeans since 2006, providing them with quality Korean hair treatments. Unlike other Korean hair salons in Singapore, it's made up of a team of Korean hair stylists who each have years of experience under their belt.
What's more, Dusol Beauty's hair stylists are formally educated and licensed, so rest assured that every customer is in great hands. Among the hair treatments it offers are haircut, perm, hair treatment, scalp treatment, and many more.
We consider it one of the best Korean hair salons in Singapore because of the excellent workmanship of their Korean stylists. Whatever you want to do with your hair, their hair stylists will definitely deliver!
Highlights
14 years of experience
Multiple branches
Formally educated hair stylists
Customer Reviews
Take a look at some of these reviews from customers:
"I booked an appt at 1pm and was out before 4pm with a haircut, perm and treatment. Pleasantly surprised with the efficiency of Terry and his team of assistants. Don't have to wait 5-10 minutes for a stylist to come to you after every step. Was also prepared to buy a hair wax for my new hairstyle (other salons sell products all the time) but no, it was a gift. Efficient, great style and no hard selling. Thumbs up!"
"It was amazing ! Best hair salon I have ever been to.The hairstylist and owner were so kind and helpful.I got a perm and haircut and the first time I had it done the perm ended up being more natural than I wanted it to be,and I expressed my concern.They were really understanding and told me they could redo it for me,but I was worried that it would damage my hair.They were understanding and gave me a week to decide."
3.  Ocean Korean Hair Salon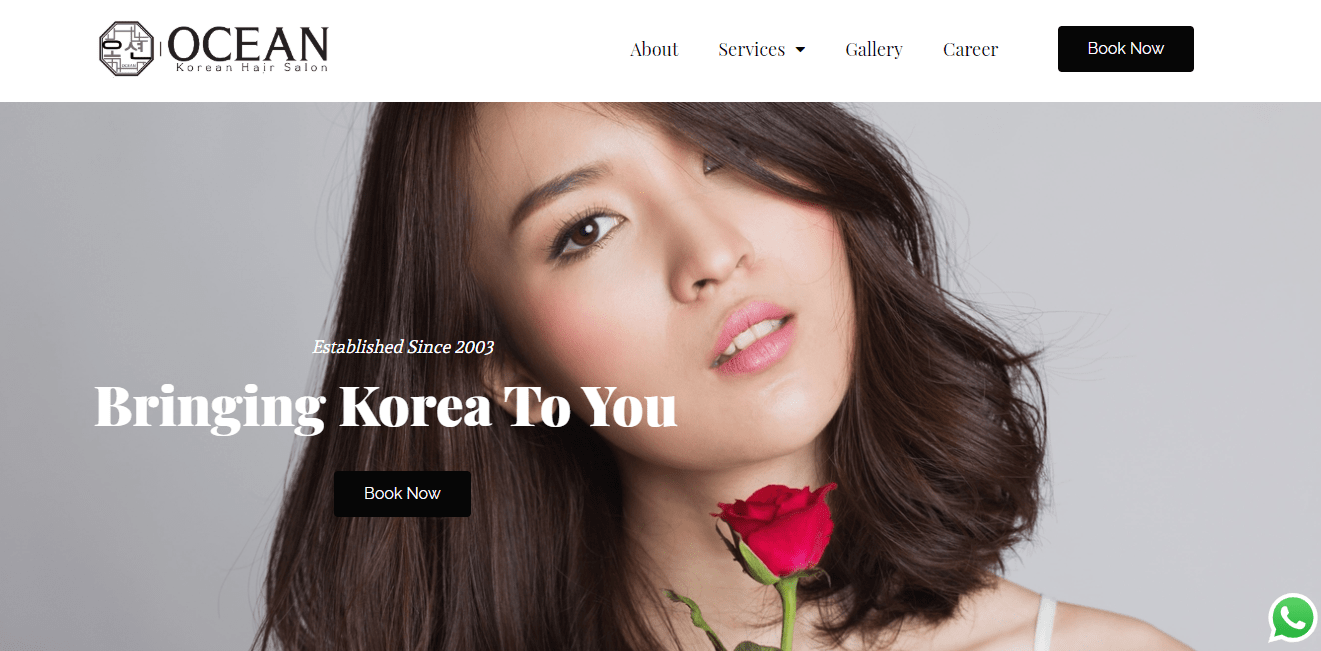 BEST FOR 
Affordable Hair Treatment
SERVICES
Cut & Styling, Colour, Rebond & Perm, Hair Treatment, and Nano Hair Extensions
WEBSITE
https://www.oceanKoreanhairsalon.com/
ADDRESS
3 Killiney Rd, #01-06, Singapore 239519
CONTACT DETAILS
68368419 | 

[email protected]

OPERATING HOURS
Monday – Friday, 10:30 AM – 8:00 PM
With over 17 years of experience, Ocean Korean Hair Salon has grown into one of the most trusted Korean salons in Singapore. It boasts a huge pool of clients from all walks of life who can attest to how excellent its hair treatments are.
In terms of the range of services, Orange Korean Hair Salon also doesn't fall short. It has services for those who just want a haircut and for those who want to improve the condition of their hair.
With the help of online booking, getting access to its services has never been this easy, which is why we call it one of the best Korean hair salons in Singapore! Just go to their website and drop your preferred date and time.
Highlights
Comfortable ambiance
Professional hair stylists
Friendly staff
4.  Aqua Hair Korean Salon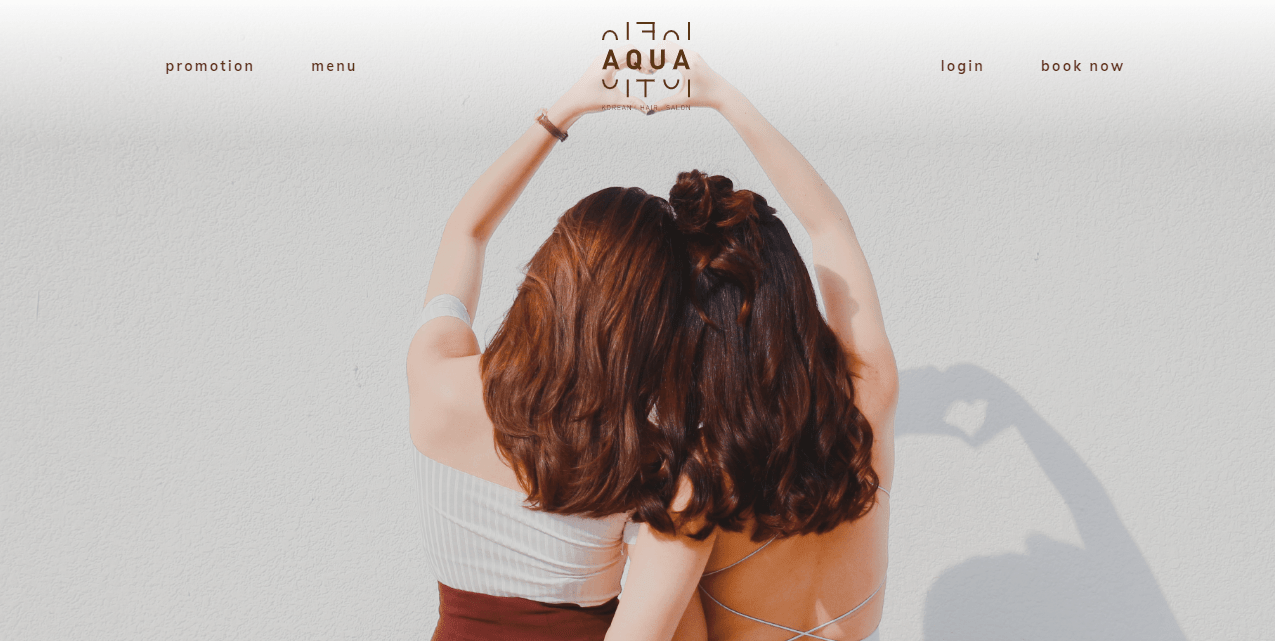 BEST FOR 
Comfortable and Cozy Location
SERVICES
Haircut, Wash & Blow, Perms, Rebonding, Colour, Hair Treatment, and Event Styling
WEBSITE
https://aquahair.sg/
ADDRESS
402 Orchard Rd, #03-16 Delfi Orchard, Singapore 238876
CONTACT DETAILS
+65 6732 8011 | 

[email protected]

OPERATING HOURS
Monday – Friday, 10:30 AM – 7:30 PM
Aqua Hair Korean Salon's hair stylist team is made up of professional and young hair stylists, so if you prefer hip and modern hairstyles, then they're the best Korean hair salon in Singapore for you. They also studied and trained hair styling in a formal institution, so rest assured that they know what they're doing.
Despite being around for only 9 years, it has managed to garner a huge following of mostly young customers. Most customers have also noted the comfortable and pleasant nature of the salon, which further puts their mind at ease while getting a haircut or hair treatment.
Highlights
9 years of experience
Young hairstylists
Customer Reviews
Here are some reviews proving that Aqua Hair is one of the best Korean hair salons in Singapore:
"This is the first time I visited the salon, and by far the best Korean Hair Salon I ever been to. My hairstylist was Ryan. He was outstanding with the Korean perm as well as giving me a post perm side trim. As I wanted to maintain my hair length and the hair texture in order to achieve the desire hair style I wanted. Ryan took some time to understand the style I wanted, he was outstanding throughout and gave me tips on how to achieve the hair style that I have shown him through my phone. Will definitely be back for more perms & haircuts, I highly recommend Ryan if you want authentic Korean hair cuts and Korean perm."
"Once I stepped into the salon I was greeted by a very friendly and experienced stylist Ryan who was also my hairstylist for the day. Even though I did not book any appointment, he wasted no time and helped me with my haircut right away. He gave me good advice as to what hairstyle will suit me and also I can maintain it. What's best is that I also did not feel any hard selling from him at all. At first I was only planning to get a haircut but after I felt confident with him I decided to perm my hair as well. Overall I am very happy with the end result and I will definitely go back to look for him again for my next haircut."
5. Walking on Sunshine
BEST FOR
Hair Services & Café
MENU
Click here to see their full menu: https://www.walkingonsunshine.sg/cafe
WEBSITE
https://www.walkingonsunshine.sg/
ADDRESS
181 Orchard Rd, #03-07 Orchard Central, Singapore 238896
CONTACT DETAILS

Salon: (+65)8877 8800

Cafe: (+65)8877 0088

OPERATING HOURS

Salon:
10:30AM – 8:00PM daily

Cafe:
Monday to Friday: 9:00AM – 11:00PM
Daily last order at 9pm
Living a fast-paced lifestyle and completing one's tasks every single day leaves our body needing a break. In this case, there is no better place to relax other than Walking on Sunshine.
The establishment offers topnotch hair treatments at affordable rates. You can also discover new styles that may suit your tastes and personality.
Aside from these, Walking on Sunshine also offers scrumptious Korean cuisine, from regular meals to dessert, all made with natural ingredients. As you enjoy yourself with their dishes, don't forget to capture the moment with the help of Walking on Sunshine's expert photographers!
Treat yourself to the various offerings of Walking on Sunshine. Find solace in this relaxing garden amidst the city, with the promise of therapeutic leisure with your loved ones.
If you want to spend a day relaxing and getting a hair makeover, this is the best Korean hair salon in Singapore for you.
Highlights
Skilful staff
Cosy atmosphere
Tasty foods
High-quality products
And that's it for our list of the best Korean hair salons in Singapore worth your time, money, and attention. We hope you were able to pick one you think can provide you with the best Korean hair treatment.
If you know other korea hair salons that offer great services, share their names with us and we might just add them to our roster.
Lastly, if you want more options, we highly recommend that you drop by the best hair salons in Singapore. Any of these salons can fix whatever your hair is going through right now!