Top 7 Groups for the Best Lion Dance in Singapore
If you're preparing for a big event such as a Chinese New Year celebration or a large corporate gathering, it'd always be timely, significant, and entertaining to organise a lion dance performance. That's why you need to look for the talented crews that perform the best lion dance in Singapore.
As there are plenty of organisations that offer this service, you might become overwhelmed with your options. So, we've listed the most creative troupes that can showcase the best lion dance in Singapore.
1.  Lion Dance Singapore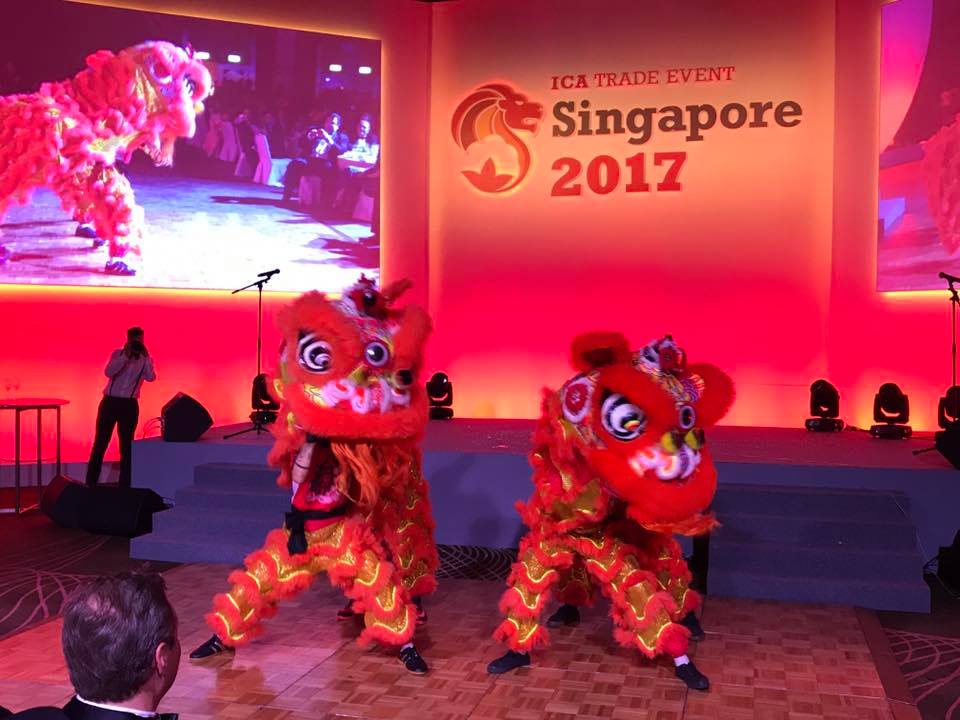 Lion Dance Singapore provides world-class performance with their modern styles, which involve L.E.D technology incorporated with their dance, drums, lions, and dragons! Their high-quality, cultural, and colourful props will surely bring luck and prosperity!
They cater to several occasions such as grand birthday events, company gatherings, award nights, and many more celebrations!
They also showcase Wushu productions, Mask Changing/Bian Lian performances, live bands, and more. They even have photo booth rental and an exceptional emcee!
Highlights
E.D styled performances
Seasonal discounts
Worked with prominent organisations
Customer Reviews
As they've been featured on various media publications, Lion Dance Singapore has received countless reviews filled with delight and satisfaction. Customers mentioned their accommodating staff and professionalism throughout an event.
This is why they perform the best lion dance in Singapore. A customer from Google Reviews recommended their services and shared this experience:
"Booked a lion dance troupe performance with Cyrus for CNY this year and it was wonderful. Cyrus was extremely prompt with replying texts and answering calls. He patiently answered all the questions I had and reassured me that his troupe would not be late for their performance. Mine was a short CNY lunch on the 2nd day of CNY and the worst thing any host would want is disappointing guests. I've heard of cases of troupes showing up late or no show and that was my worst nightmare. Thankfully with Cyrus, he appeared 2 hours before his show to set up the venue and his guys showed up 45 minutes before their performance. Professionalism at its finest. Would recommend his troupe to all and would definitely hire his troupe again. Thank you Cyrus and team, you guys were amazing!"
2. Singapore Wei Eng Dragon & Lion Dance Centre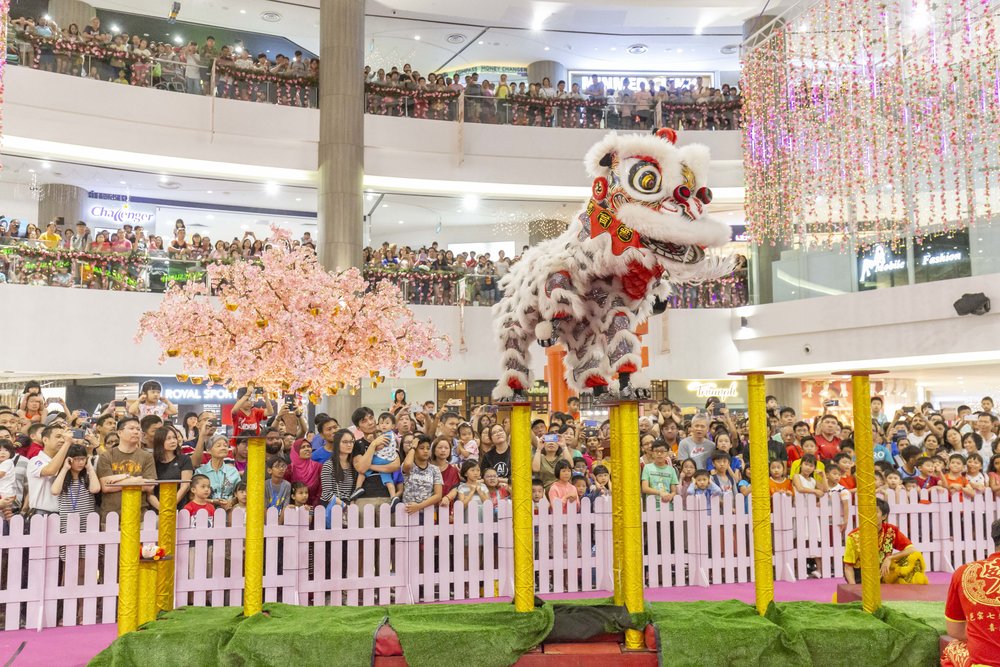 | | |
| --- | --- |
| BEST FOR  | Customised lion dance packages |
| WEBSITE | https://www.sgweieng.com/ |
| ADDRESS |  21 Woodlands Close, Primz Bizhub, #06-33 Singapore 737854 |
| CONTACT DETAILS | +65 98001723 |
Whether you opt for a traditional or contemporary performance, Singapore Wei Eng Dragon & Lion Dance Centre can create the best lion dance in Singapore catered to your needs and preferences. With their dance team that has been acknowledged on the local and international scene, they'll give you unforgettable performances!
Apart from lion dance, they also have dragon dance, festive war drums, mascots, and flags. They've also worked with established companies, proving that they're one of the greatest lion dance centres in Singapore.
Highlights
Modern lion dance packages
Opening ceremony equipment rental
Customer Reviews
Most customers have admired the overall services and affordable rates of Singapore Wei Eng Dragon & Lion Dance Centre. A customer from Google Reviews wrote:
"Reasonable rates, solid performance, and very cooperative. Flexible planning and execution of performance to cater to the requests of clients. 10/10 would recommend!"
3.  Tian Eng Dragon & Lion Dance Centre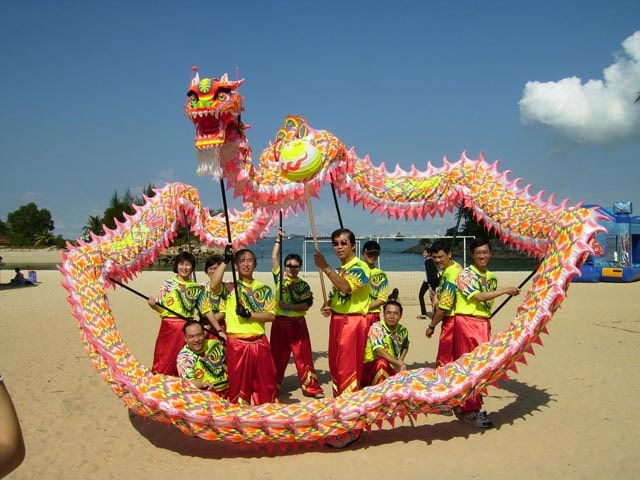 Tian Eng Dragon & Lion Dance Centre has a group of globally acclaimed dancers who provide grand productions including lion dances for wedding events and more. They also feature dragon dances, mascots, stiltwalkers, multiple drums, and big flags in their performances.
They've achieved a bunch of accolades throughout their decade of service so you can truly rely on their skills, talents, and professionalism. That's why many locals and foreign have claimed they have the best lion dance in Singapore.
Highlights
Big flags performances
Costume rentals
4. Wenyang Sports Association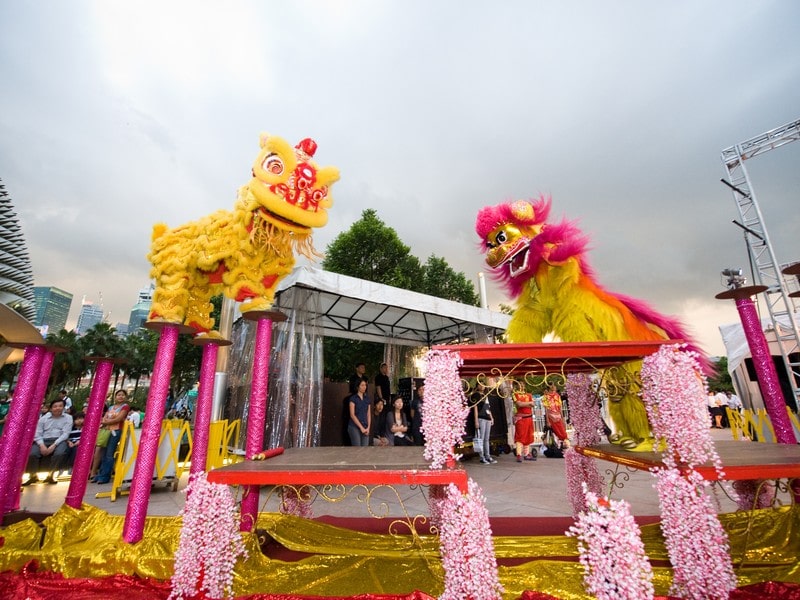 | | |
| --- | --- |
| BEST FOR  | Dynamic lion dance performances |
| WEBSITE | https://www.wenyang.com.sg/ |
| ADDRESS | 48, Toh Guan Road East #09-139 Singapore 608586 |
| CONTACT DETAILS | (65) 65157984 |
| OPERATING HOURS |   |
The international dance crew of Wenyang Sports Association has won several prestigious awards, making them one of the most successful establishments in the country.
Aside from earning championship titles from competitions, they also perform the best lion dance in Singapore that'll perfectly suit the certain theme of your event.
They offer different kinds of lion dance, dragon dance, drum performance, as well as special productions like pole dance, mascots appearance, walkers, and more!
Highlights
Variety of lion dance performances
Special productions
Customer Reviews
Many customers have considered them to showcase the best lion dance in Singapore. Based on their overflow of positive reviews, they've truly impressed their clients with their top-notch performances!
A customer posted these compliments on Google Reviews:
"It's our 3rd CNY year with Wenyang lion dance, Highly recommended!!! I had engaged numerous lion dance for CNY. So far they are the best I've seen. Always on time for performance and never fail to liven the celebration mood. Good Job guys!"
5.  SG Hexin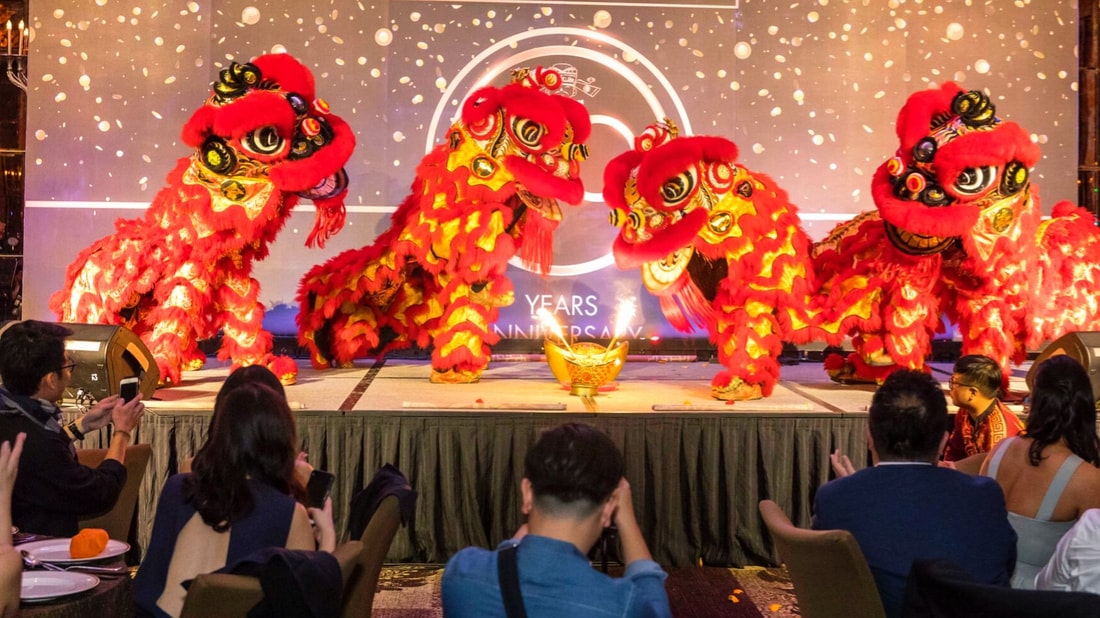 | | |
| --- | --- |
| BEST FOR  | Affordable costs |
| WEBSITE | http://www.sghexin.com/ |
| ADDRESS | Northpoint Bizhub #03-10 , 2 Yishun Industrial Street 1 Singapore 768159 Did: 9489 4210 |
| CONTACT DETAILS | +65 9489 4210 |
| OPERATING HOURS | Weekdays: 8.30am to 7.30pm |
SG Hexin will give you award-winning productions with many exciting and innovative stunts in their lion dance. They also offer luminous dragon dance for a magical view.
Traditional performances like big flags and stiltwalkers are also part of their services. With their impressive performances and services that are all offered at reasonable prices, many locals have mentioned them to have the best lion dance in Singapore.
Highlights
Impressive dance stunts
Equipment rental
6. Pho Leng Lion Dance Instruction Centre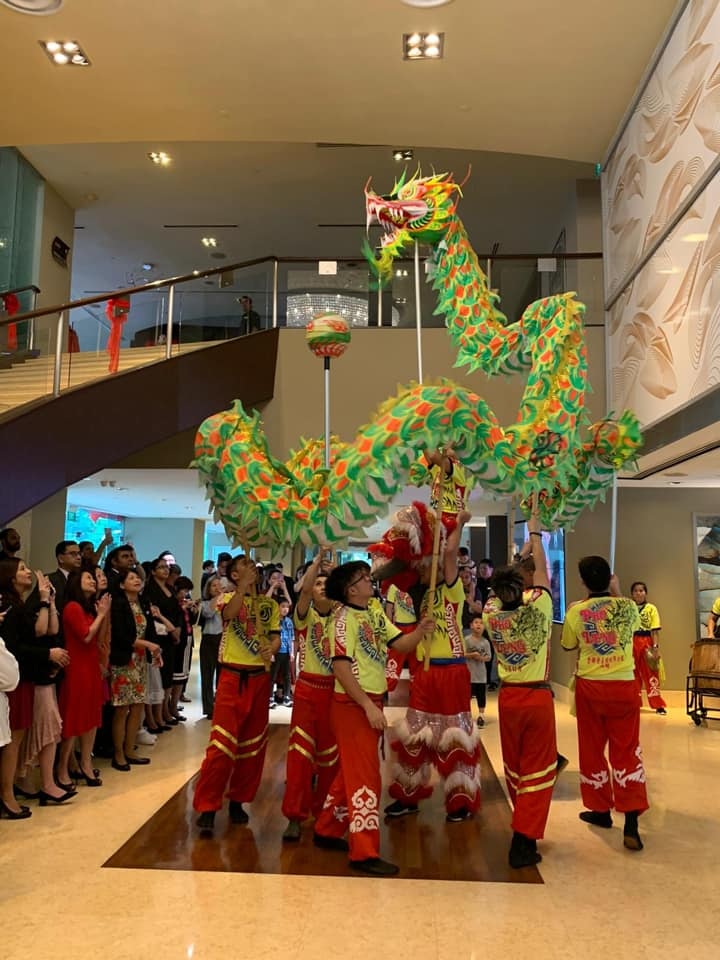 Pho Leng Lion Dance Instruction Centre takes pride in various groups of professional instructors specializing in Lion Dance, Dragon Dance, Martial Arts, Acrobatics, etc. Their talents were further highlighted in a number of events both locally and internationally.
For 30 years, Pho Leng Lion Dance Instruction Centre has been one of the most applauded and praised groups that have performed and won various competitions in Lion Dance and Dragon Dance categories.
Highlights
Extensive range of performances

Competitive rates

Award-winning
7. Yi Quan Athletic Association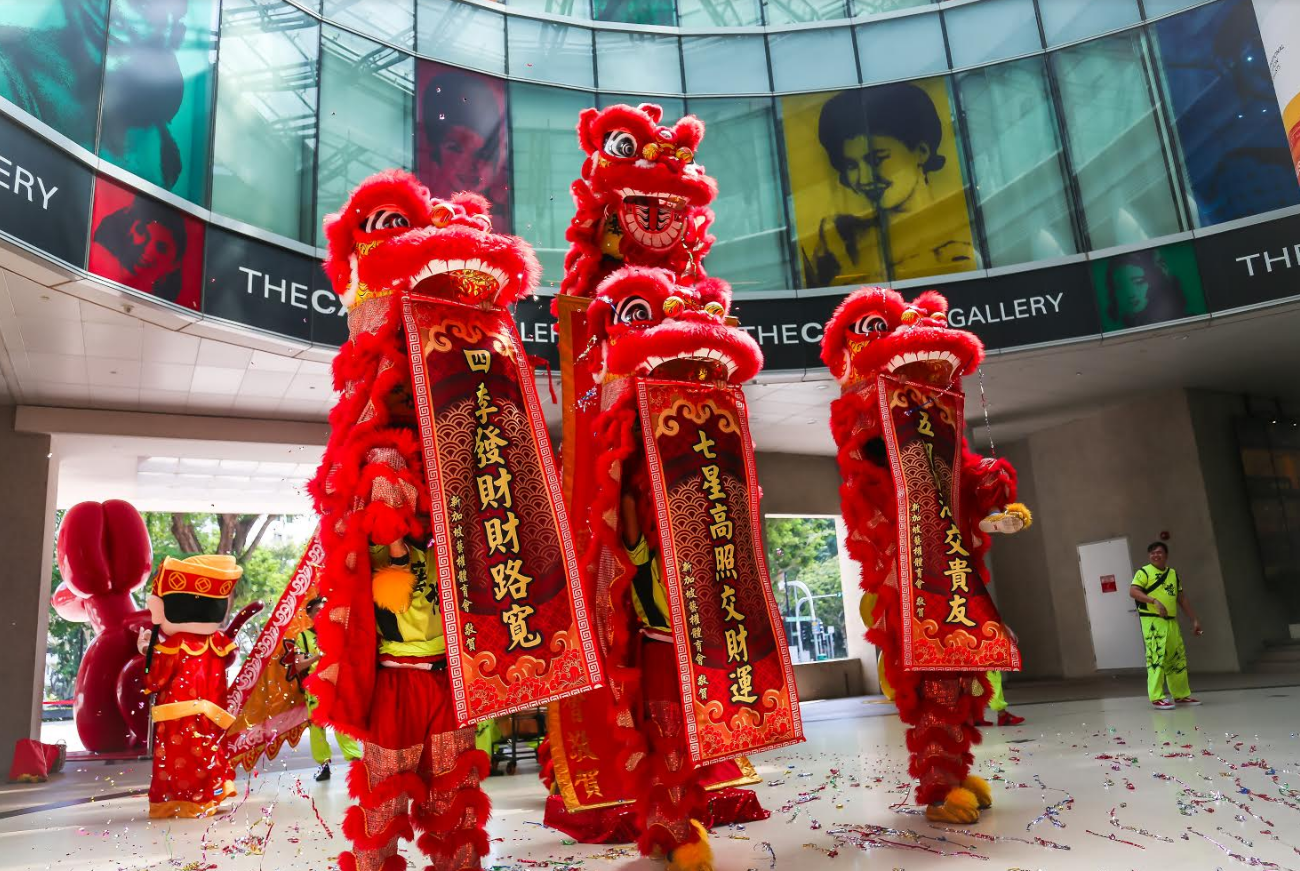 Yi Quan Athletic Association is a multi-award winning group that performs at different occasions all year round. Whatever event you think you may need them, they can surely create a wonderful stage.
Some of their services include, but are not limited to, Freestyle High Pole Lion Dance, Luminous Dragon Performance, Acrobatic Dragon Performance, Mascot, Floats, and Twin Lion Performance.
For any other inquiries and bookings, simply head on to their website or contact Yi Quan Athletic Association.
Highlights
Award-winning performers
Wide range of services
Competitive rates
And that's our list of the best lion dance in Singapore! If you'd like to suggest more options, feel free to share them with us as we'd also like to know their services!
Aside from the entertaining cultural performances, you also need to serve your guests with delightful cuisine. See these best catering in Singapore to find which menu fits your needs!