Top 5 Salons for Hair Extensions in Singapore
Getting hair extensions in Singapore is a surefire way to give yourself a completely new look! From real hair to synthetic clip-ons, many salons across the country offer quality extensions that boost confidence.
To narrow down your search for the best places to get hair extensions in Singapore, here are the top salons to visit!
How much do hair extensions cost in Singapore?
Hair extension prices vary based on factors such as the hair type, length, amount, and attachment method of your choice.
Most salons also charge an attachment or removal fee, costing around $50 to $150, due to the time and work it takes to get hair extensions.
We broke down the estimated costs of getting different types of hair extensions in Singapore below:
| Hair Extension Type | Estimated Cost |
| --- | --- |
| Tape-In | $400 to $800 |
| Clip-In | $400 to $800 |
| Weaves | $400 to $600 |
| Microbead  | $600 to $1,000 |
| Bonded | $800 to $4,500 |
Top-Rated Salons for Hair Extensions
We assessed the best salons to get hair extensions based on the following criteria:
Best Places to Get Hair Extensions in Singapore
Are you ready to give yourself a new hairdo? Here are our top places to get hair extensions in Singapore!
1. Hera Hair Beauty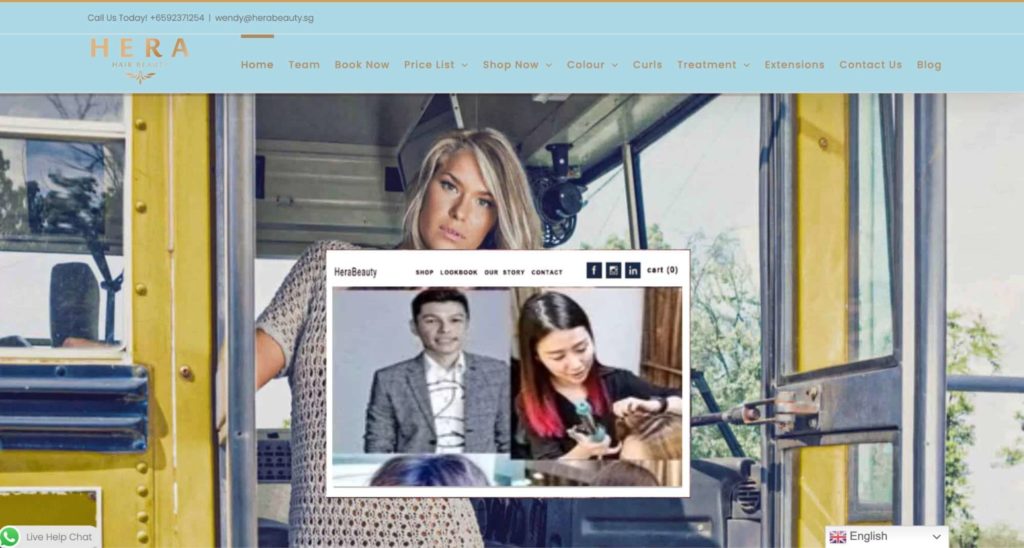 If you're thinking about getting hair extensions in Singapore, Hera Hair Beauty's international team of stylists are ready to assist you with their expertise.
With a 100% guarantee following a seven-day period, getting your extensions fitted here sounds like a good deal. The saloon offers removals and clip-on extensions for more temporary use.
In our opinion, the extension variety is pretty standard, and the quality of service is worth noting. Stylists are attentive to the needs of their clients, and the receptionists promptly accommodate appointments.
However, the tinge of hard selling did throw us off a bit. It's almost hard to refuse a great product, but a refusal is still a no. Hair removals are also charged by every 30-minute mark, which is quite unusual for us.
Nevertheless, Hera Hair Beauty is a solid salon to get hair extensions in Singapore. It's definitely a must-visit for first-timers, as they are experienced with working with such clients.
Offers 100% guarantee within 7-day period
International team of stylists
Stylists tend to sell hard 
Hair removal is charged per 30 minutes
Customer Reviews
Outstanding products and hair care
"Excellent experience at Hera hair salon! The team is welcoming and caring, I'm delighted. The salon is beautiful, clean and the products used are outstanding. Special thanks to Jane who knew exactly how to cut my curly hair, it's really one of the best cuts I've ever had. She also showed me tips on how to take care of my curly hair. She explained it to me in a way that i would be able to do it at home. I'm in love with this salon and all their staff! Would definitely recommend them."—Angela Crawford, Google Reviews
Hassle-free booking system
"Booking was easily done via their website. You can also choose the exact services you want and which hair stylist you want it done by. They will message you closer to the date to remind you of your appointment with them."—Mith Siva, Google Reviews
2. Expat Hair Studio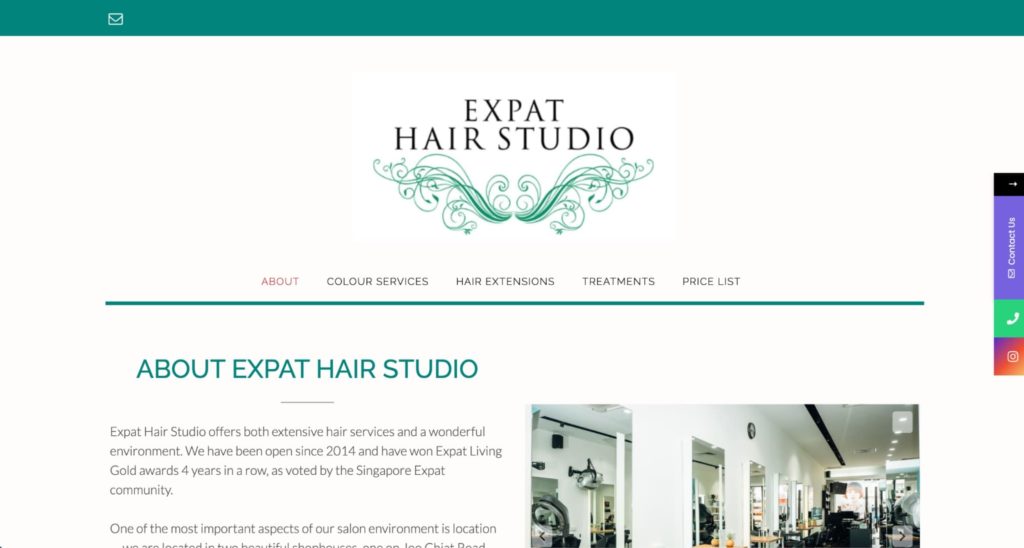 Tired of the same hairstyle? Expat Hair Studio can refresh your locks and give you a new hairdo you never thought you'd love!
With a specialisation in laser beam technology, the hair studio stays on top of the game by using the latest hair trends.
The salon is also well-versed in dealing with curly or wavy hair. The stylists are trained in colouring and styling hairstyles that are usually difficult to tame.
However, the salon closes twice a week every other week. This could cause strains in the appointment setting.
Prices are also pretty steep, stemming from the salon's use of technology and level of skill. However, Expat Hair Studio does give good value for your money.
Specialises in extensions and colour styling
Uses laser beam technology
Closes every other Monday and Saturday
Steep prices
Customer Reviews
Manages expectations well
"Had the best experience! Calli was so professional and got the colour I wanted perfectly! She advised on what would work well and managed my expectations. The result was better than I expected. I've visited many other colourists in Singapore but they never get the tone I request. Calli got it spot on!!!"—Ornela Sienauskaite, Google Reviews
Seamless booking system
"Wonderful service at this salon, the booking process was so simple and stylist Julie truly made my hair look and feel better than it has in years! Really happy with my blonde highlights and wouldn't hesitate to recommend."—Georgina Millington-Brown, Google Reviews
3. Hairdreams Salon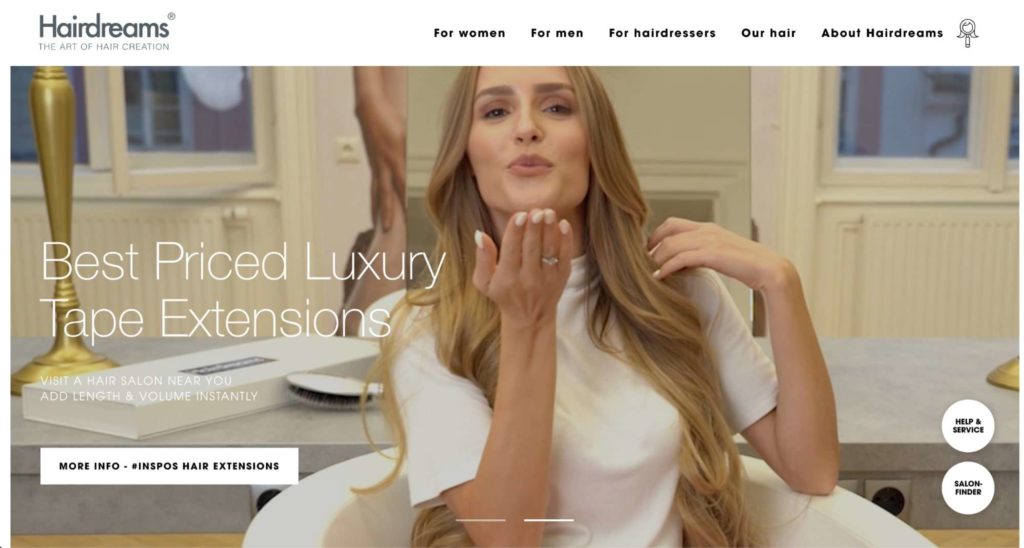 Hairdreams Salon is a globally recognised salon for hair extensions. With plenty of hair extension varieties and experts at its core, you're in the right place if you're thinking about a completely new hairdo.
The salon offers long binding extensions, tape extensions, and even coloured locks to fit any hairstyle or client's needs.
Hairdreams also caters to clients with thinning hair or other hair problems. Even better, the team of stylists are well-versed in dealing with hair issues experienced by men.
Prices are quite steep, though, and they often change, which could be upsetting for clients who book appointments ahead of time.
It's best to inquire about the recent price changes to determine how much you're willing to spend on a new hairdo. Nonetheless, the results are worth the price, in our opinion.
Expert in hair extensions
Known globally for hair services
Inconsistencies with pricing
Steep prices
Customer Reviews
All-around hair care
"Hairdreams are not just excellent in their hair services, a group of friendly team and most importantly they provide me with a solution for my hair thinning that I had been facing for the past 10 years. They give me healthy, fuller and longer hair in just 2 hours using 100% real human hair and im totally amaze by the way I look and the technology was impressive, not just giving me my confidence back but also my youth. I'm whole again with their creation on is feel just like my own and totally worth it. Thank you Hairdreams!"—Katharina Teo, Google Reviews
Excellent customer service and products
"Excellent customer service and products they have! They were able to help my friend to redeem her confidence. She loves her hair extension a lot and it feels like nothing was added to her hair. Good job!"—Patsy Withersar, Google Reviews
4. GIRLHAIRDO Hair Extensions and Wig Salon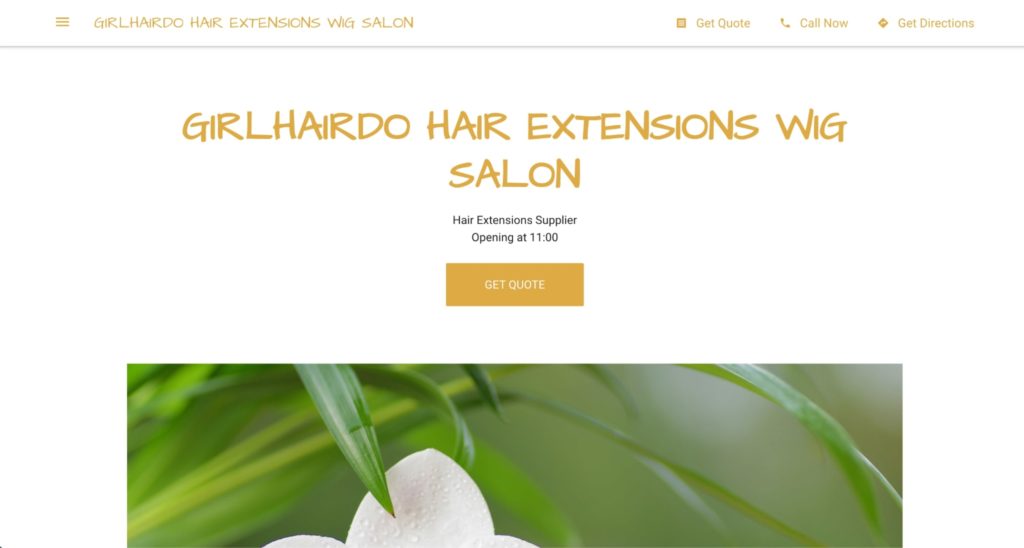 If you're suffering from thinning hair or know someone who's undergoing cancer treatments, GIRLHAIRDO Hair Extensions and Wig Salon is a solid place to get your hair done.
With compassion for clients suffering from severe hair loss, the team is more than willing to accommodate specific requests and provide the best possible services for its clients.
Since the salon also specialises in wigs, you can get professional advice on using and caring for them.
Just note that the salon opens relatively late in the day, so an appointment should be made in advance if you're not always free in the afternoon.
Prices are also quoted, so you may want to prepare an ample budget before coming into your appointment. While price transparency could improve, we are impressed by the salon's dedication to helping clients feel and look their best!
Expert in hair extensions and wigs for thinning hair 
Specialises in cancer hair care
Opens relatively late
Price transparency could improve
Customer Reviews
Staff members who want the best for their customers
"Grace was very professional and is able to identify the hair colour that could blend in with my hair perfectly. Bubbly personality and truly want the best for her customers!! Thanks for making me look good!"—XE Y, Google Reviews
Many options to choose from
"very nice customer service! they're really kind and gives you options to choose from. they will show and teach you how to put on the hair extensions/wigs! would definitely recommend checking them out!"—Silvie Low, Google Reviews
5. D'Lash and Hair Extension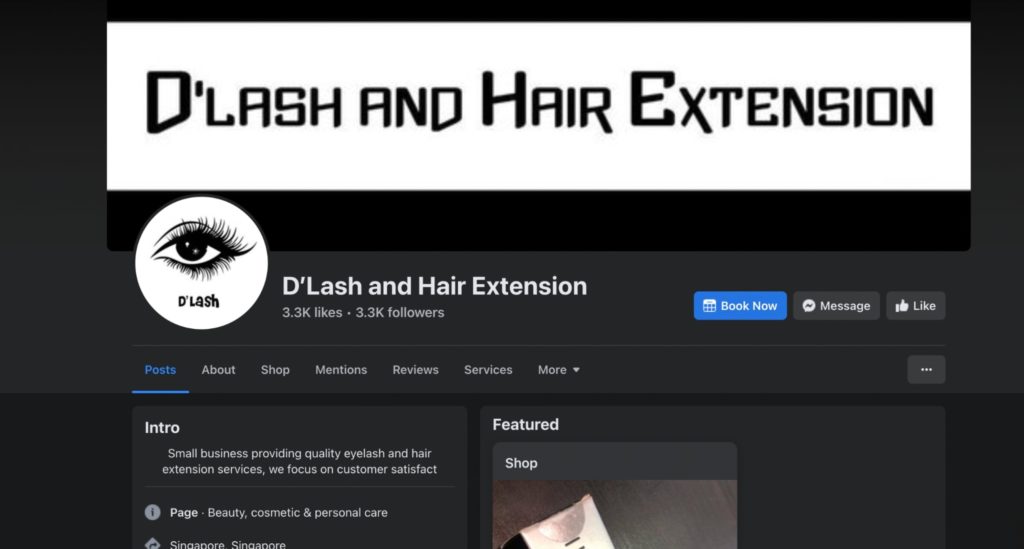 On a tight budget? D'Lash and Hair Extension Salon offers its quality services for a fair price to clients looking to change their look in a single session.
The stylists and technicians at this hair extension salon are well-trained and polite to their clients, giving the clients important info about their services.
What we like most about this salon is its reasonable price range! However, there is a required deposit once you've confirmed your appointment.
Since the salon is still a relatively young business, they don't have a professional website where you can get info about its services and price ranges. It's best to contact the salon through a phone call to make arrangements.
Offers hair and lash extensions
Affordable services
No website available for easy booking
Requires deposit upon reserving
Customer Reviews
Genuine care for clients
"First time coming to do lash by ding ding. Impressed by her work and after care. Very genuine and sincere. She even informed me I can do touched up within one week. Very nice of her."—Serene Chua, Google Reviews
Excellent hair quality
"The staff was very professional during the process of doing hair extension and removing. Also the quality of the extensions were amazing. hair extensions are only advisable for 3 months but mine cud last up till 6 months with still having alot of strands."—Neesa Fuad, Google Reviews
FAQS about Hair Extensions
---
More Beauty Resources
Learn more about how you can make the most out of your pretty locks with these helpful articles on hair care, salons, and tools you can use!