9 Best Camera Phones In Singapore For Great Snaps
The best camera phones in Singapore are so good now that they offer a feasible alternative to a dedicated camera. That's good news for snapshot-happy people who won't have to tote an additional gadget with them everywhere!
If you're one such person, we have the perfect list for you today. We've gone through smartphones on the Singaporean market to find the ones with the best cameras.
To work up this list, we've considered camera resolutions, storage, user interface, battery life, and many more. At the end, the products below are the ones we found to be the best camera phones in Singapore.
1. Samsung Galaxy S10 Plus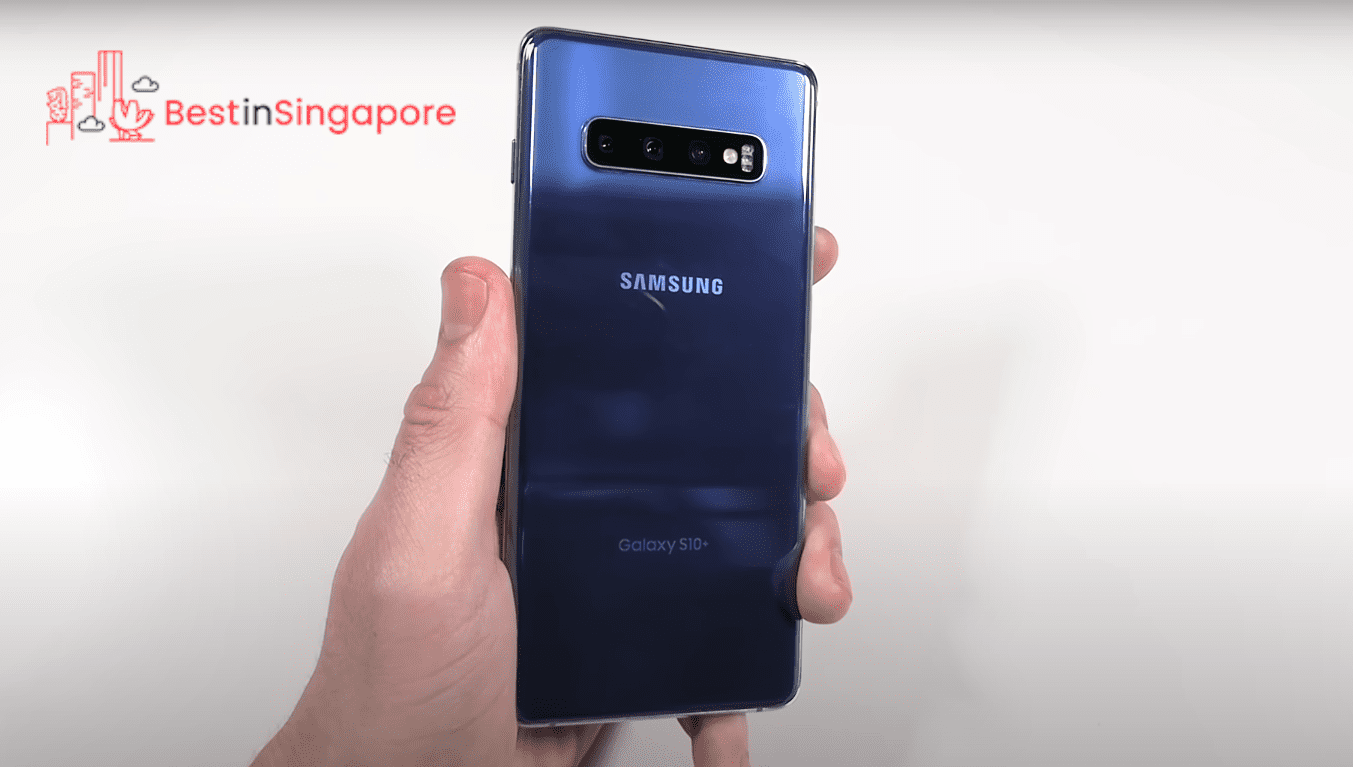 Price: $998.00
The Samsung Galaxy S10 Plus aims to help the amateurs shoot like a professional. It has a multi-camera that features a total of 5 lenses that let you capture an ultra-wide angle.
It also has options to optimize night light and take steady UHD videos. An especially nice feature is that the phone itself provides shot suggestions for a more professional result. In our opinion this is the best camera phone for night shots – photos or videos. 
The results are strong and lifelike visuals in all of your captures. This explains why it's one of the best camera phones in Singapore at the moment.
Highlights
Dual aperture and multi-frame composition
Dual pixel sensor
Super-steady Hi-Motion video recording
Scene optimizer
AR Emoji
Customer Reviews
Most people who have used the Samsung Galaxy S10 Plus claim that it's one of the most affordable and durable camera phones in Singapore. 
However, they've also shared that this mobile phone might not be easy to carry because of the slippery design. In spite of that, it still has more perks than flaws.
Here's the final verdict of Tom's Guide:
"Provided you don't need the Galaxy Note 9's stylus, the Galaxy S10 Plus is the ultimate Android phone for power users. It gives you a big and immersive full-screen experience, very capable cameras and fast performance in a slick design that makes the Pixel 3 XL look downright dowdy. The 12.5 hours of battery life also makes the S10 Plus the longest-running Samsung phone ever and one of the longest-lasting phones you can buy."
2. iPhone XS Max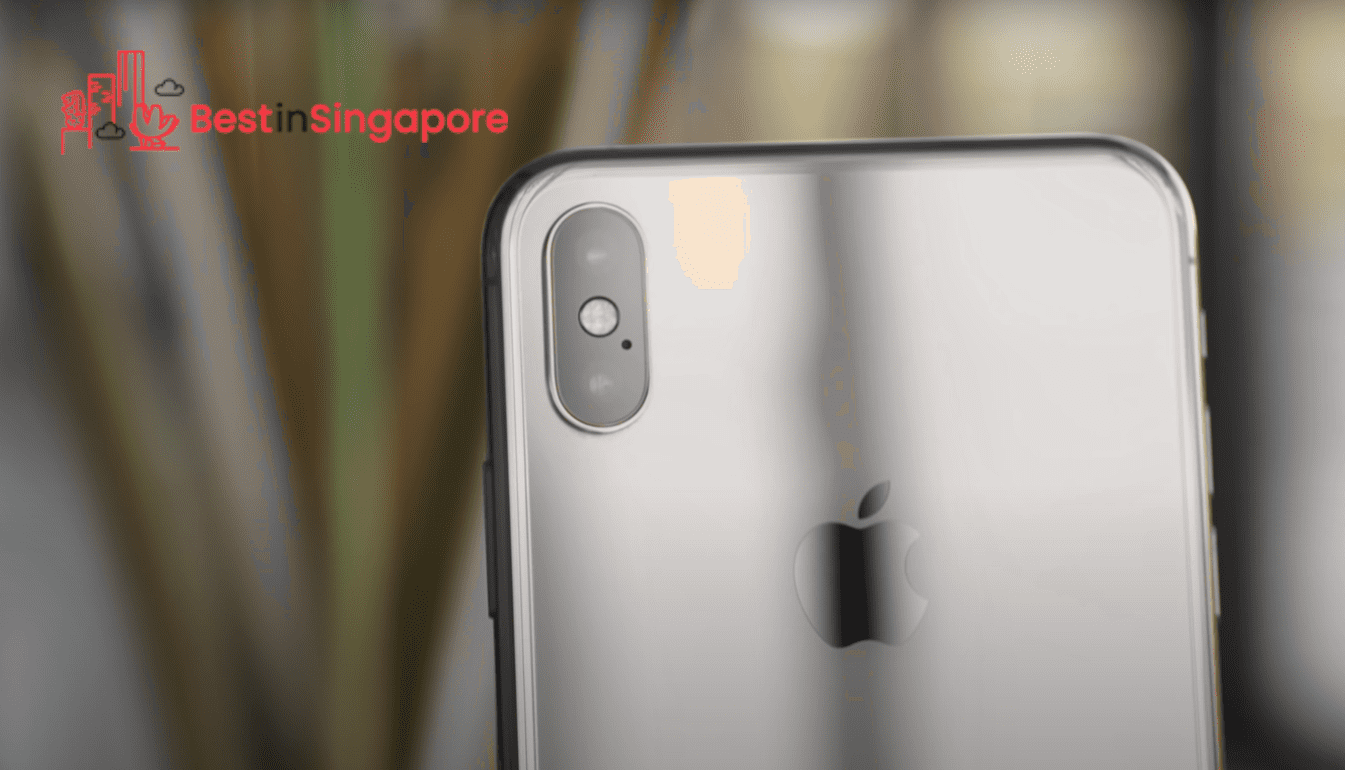 Price: $1,799.00
Before the latest releases of Apple, the iPhone XS Max was said to be the biggest and most expensive iPhone they had ever created.
Aside from its huge screen, which is perfect for movie-watching and games, the phone boasts a dual camera that has Smart HDR. This produces precise details in captures.
Good lighting is also another strong feature of this smartphone. It's also easy to use, with interesting features like a 7MP front camera including a splendid bokeh effect.
If you're looking for the best camera phone for 2021 in Singapore that has a good-sized monitor, the iPhone XS Max is a great option.
Highlights
Huge and widescreen
Wide-angle and telephoto camera
Dust- and water-resistant
Customer Reviews
When we talk about smartphones, we automatically assume that rear cameras will always be better than front cameras. However, with the iPhone XS Max, most users have said that both cameras work perfectly.
Customers rarely found flaws in this aside from its price and immense size. Most of them still say it may be the best camera phone in Singapore.
Techradar gave this conclusion about the product:
"Apple's updates to the rear cameras (over the iPhone X) are minimal, but the ability to adjust the background blur on portrait shots and the improved Smart HDR mode offers greater flexibility and ultimately better image quality. The iPhone XS Max is a premium smartphone that looks and feels the part. Sure it's expensive, but if your budget stretches you're unlikely to be disappointed with what you get in return." 
3. Google Pixel 3 XL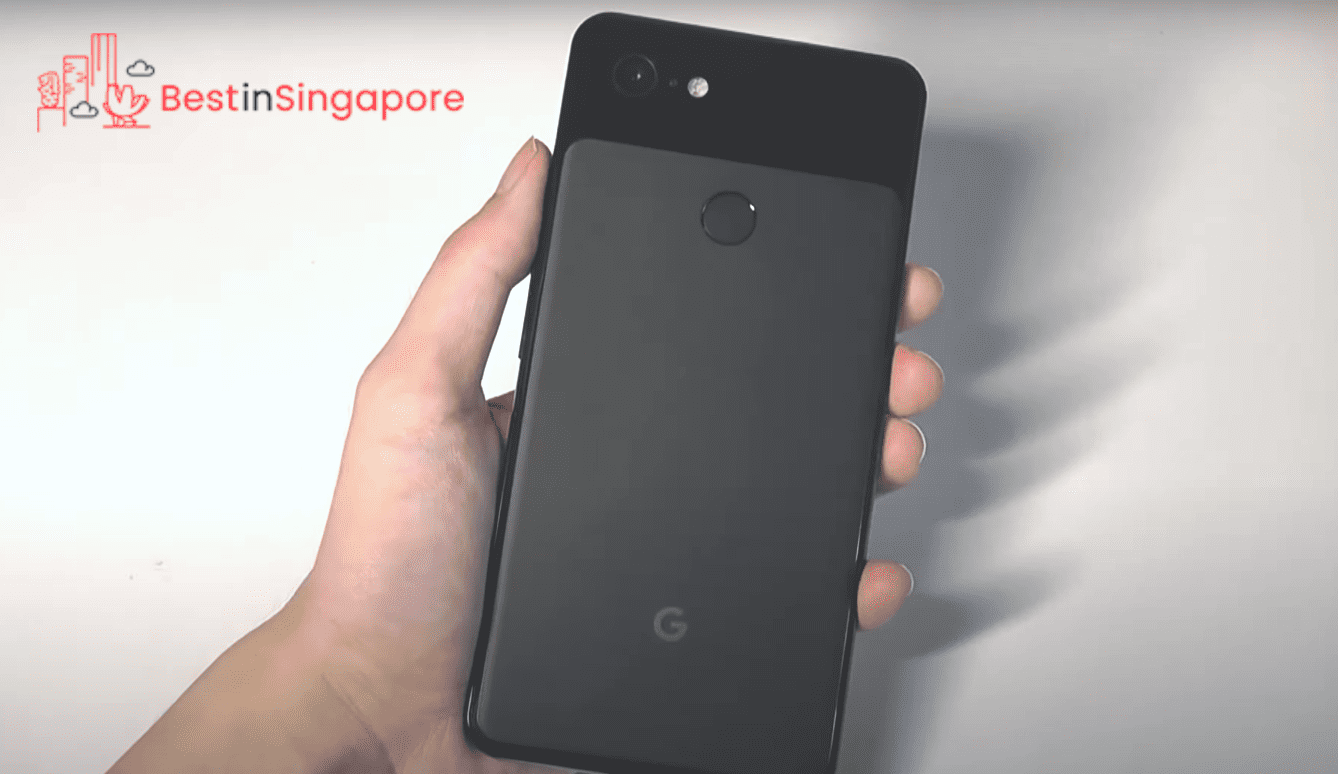 Price: $475.00
Worried about whether a smartphone can last for a whole event and let you capture the most memorable moments during it? Well then, Google Pixel 3 XL is the ideal solution for you!
It doesn't only make the perfect night shots and group selfies. It can also last all day and store a massive number of photos with its unlimited storage. Absolutely the best camera phone for 2021 in Singapore if you love taking endless shots!
It may be the best camera phone in Singapore for those who like to take a bunch of photos on a daily basis. Note that it also comes with Google Lens, which lets you search via the images your camera is capturing. 
Highlights
Fast and wireless charging
Google Photos for storage
Google assistant
Customer Reviews
Most customers were pretty satisfied with their purchase of the Google Pixel 3 XL. They said they were able to take remarkably good photos with the device.
They stated that the most interesting thing (which can be a little downside too, for some) about this phone is that it has no microSD or headphone jack. An Amazon reviewer wrote: 
"I bought this phone for my husband to use as a camera for his trip to London. Heard the camera was good on this and it is a phone and an excellent camera in one, win, win. It did not disappoint! The pictures he took are amazing and beats not having to carry around a large camera every. very happy with the purchase." 
 4. Huawei P30 Pro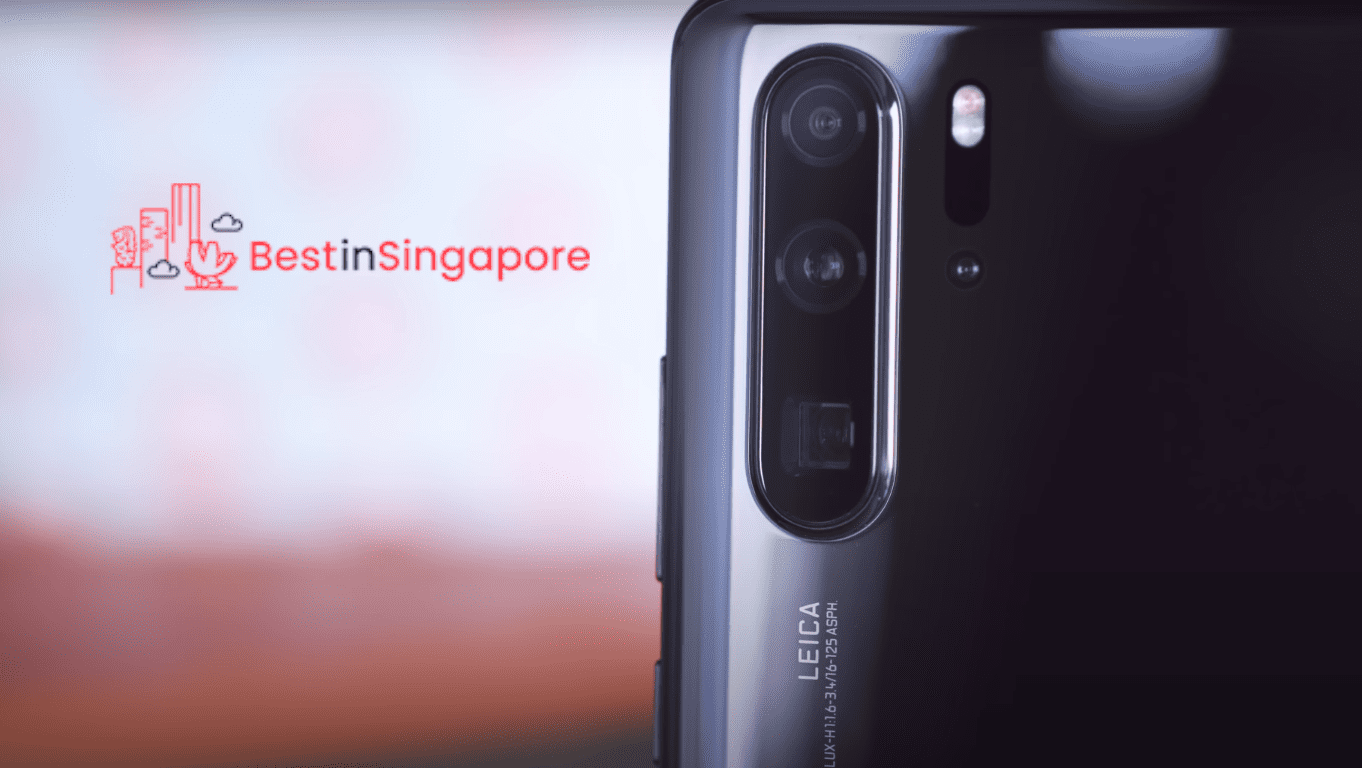 Price: $950.00
As we all know, Huawei is one of the rising smartphone brands that has taken over international markets. One of its products, the Huawei P30 Pro, is particularly popular because it delivers a professional photography experience.
It features a Leica Quad Camera System that has some amazing lenses. These include a 40 MP Super Sensing Camera, 20 MP Ultra Wide Angle Lens, SuperZoom Lens, and Huawei TOF Camera.
All of these lenses can help you produce the photos and videos you've been dreaming of. Regardless of the season or the weather, it's one of the best camera phones in Singapore to carry around.
Highlights
SuperSpectrum sensor for detailed lighting
AIS long-exposure shot, professional-level bokeh
Dual-view video
Water and dust resistance
Customer Reviews
The Huawei P30 Pro has received countless positive reviews from users. The quad-cam system gets a lot of praise from owners, particularly for its near-professional results.
A customer from Amazon left this feedback:
"I love the camera!!!! I'm a photographer and the capabilities of the quad-cam system this phone has, it does the job for photography literally anywhere! I don't always take my camera everywhere, but now, I don't need to worry because this phone is just as good! Night mode is AMAZING! Zoom is great for 10x, anything above 10x is not as satisfying but it still helps at times." 
5. Sony Xperia XZ3
Price: $1,396.00
The Sony Xperia XZ3 has a functional and accurate AI that will let you prepare and set up your camera as you hold your phone in a landscape pattern.
It features a Motion Eye™ camera that provides superior image quality as well as 4K HDR movie recording with super-slow motion functions.
Predictive Capture prevents blinks and other movements being shown in the photo. Last but not least, the 3D Creator can help you bring your photos to life, giving it an edge over even the other entries in this list of the best camera phones in Singapore.
Highlights
Simplified camera user-interface
All 3D glass design
Smart assistance with contextual alerts
Customer Reviews
Sony might not be the most well-known brand for camera phones but its Xperia XZ3 is still admired and loved by many. Though some customers may have a  few issues with the location of the fingerprint scanner and the display of user interface, it's still a great device.
An Amazon reviewer gave this feedback: 
"This is really a great phone from Sony. They improved this phone from XZ2 in all of the aspects. Awesome display, great front-facing speakers, and great cameras. The battery life is average to good compared to other flagships in 2018, but it still is able to hold me through a day, so I have so complaints here. Sony is the only company out there still adding a dedicated camera button, and I have to say, I love it. If you are looking out there for a great phone from Sony, this is a really nice option even if it costs $900 (I pre-ordered it with the Ear Duo bundle, but I would still buy it for $900 for phone only)."
6. Vivo Y17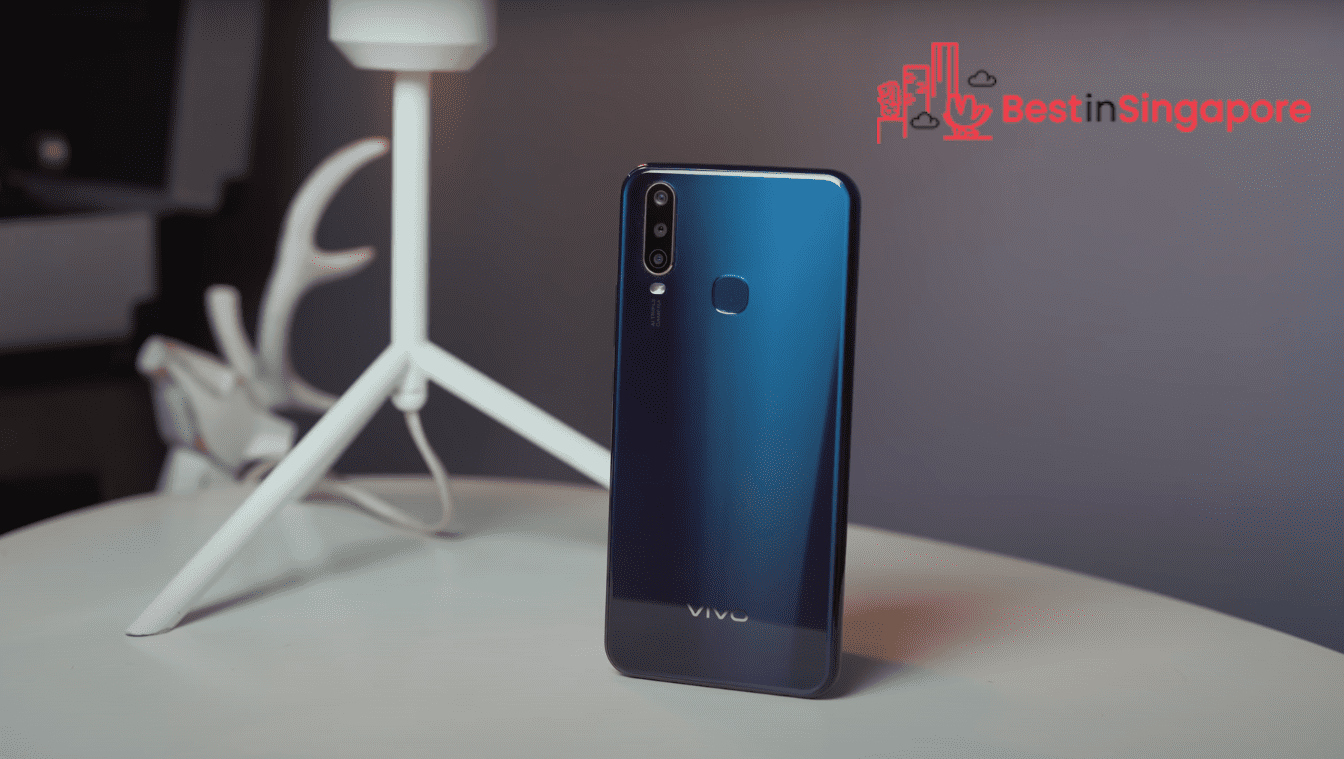 Price: $269.00
Apart from the magical colour fusion of Vivo Y17's case design, it also has an AI triple camera that has different professional settings. This will let you capture breathtaking landscapes and portraits easily.
The Super Wide-Angle Camera is particularly useful for landscape and horizon photography. The 20MP Front Camera is the perfect camera for doing your selfies.
It also has a long-lasting battery and large storage capacity, so there's no need to worry about long trips or extended photography sessions. These features put it among the best camera phones in Singapore.
Highlights
35-inch halo full-view display
Fast charging
Excellent gaming experience
Customer Reviews
Vivo Y17 has received generally positive reviews for its camera and charging speed. However, some reviews also suggest that the phone's video streaming resolutions might not be as good as they could be for users who like to watch their favourite movies or series on their phones.
A customer from Amazon wrote: 
"One of the most trusted brands, y17 is really a big package under this price, fast speedy delivery as always is very satisfactory… Performance of Y17 is awesome, no logging in normal operations, gaming or any other heavy multitasking.. camera quality is very decent and sharp images, slow-mo is a great feature… Selfies are awesome and pictured are crispy sharp and focused.. decent sound and HD display make it a better choice. Battery performance 1.5 days without charge with games and multimedia application heave have charging takes less than 2 hours for a full charge. go for it u will love it" 
7. Oppo Reno 10x Zoom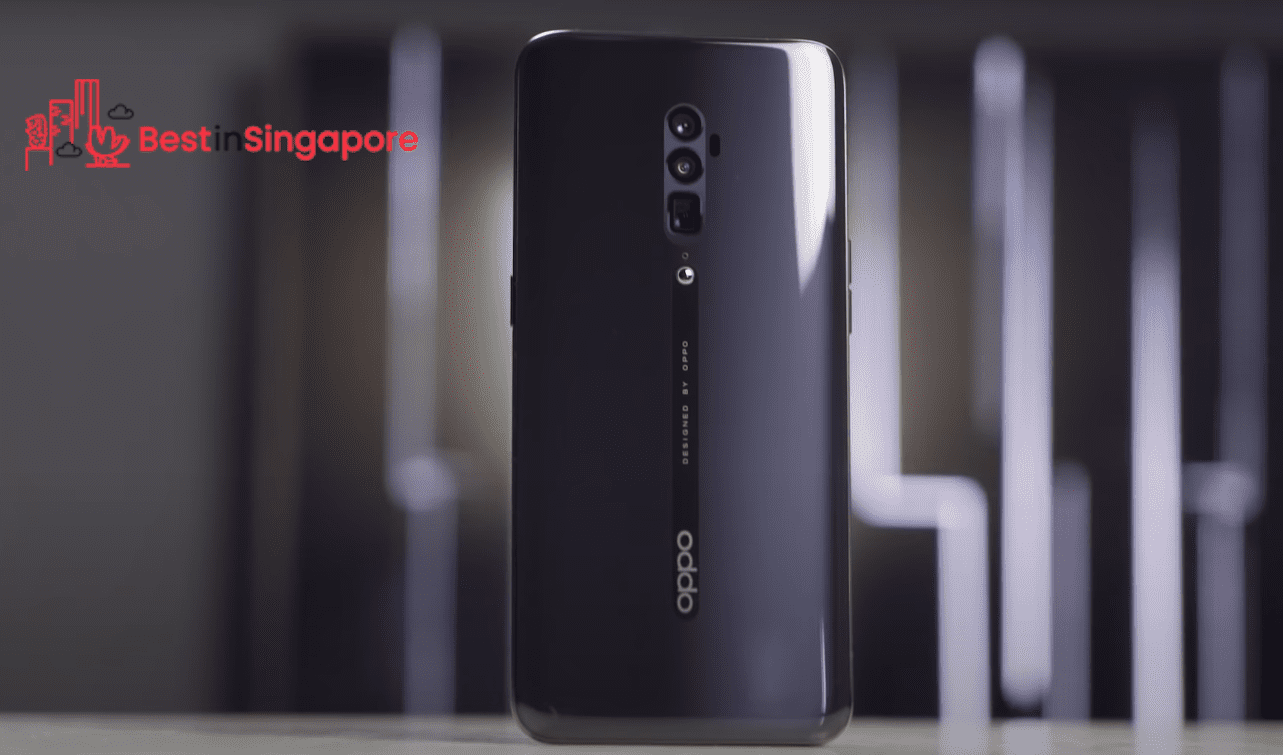 Price: $880.00
When it comes to specs, the Oppo Reno 10x Zoom is considered one of the best camera phones in Singapore. After all, it has a 48MP ultra-clear main camera, 8MP wide-angle lens, and 13MP telephoto lens.
With such lenses, you'll be able to capture high-quality photos even when capturing subjects from afar. Almost every camera setting is also automated, so there's little need to edit photos afterwards, provided you've optimised the settings in advance.
It also has a minimalistic and simple design that flattens out the camera bump. This means the back of the phone is completely smooth and the camera lenses are less likely to be damaged. 
Highlights
Stylish bokeh settings
Pixel-level colour restoration
Customer Reviews
According to users, the Oppo Reno 10x Zoom deserves to be listed among the best camera phone in Singapore because of its value for money. It's pretty affordable for a device with its specs.
The only concern was that it could be slow on occasion and kind of heavy to hold. In spite of that, the overall design and camera performance is still viewed to be excellent.
Here's a review from TechRadar:
"The Oppo Reno 10x Zoom feels stylish in a way few phones do, from its smooth rear design to the asymmetrical and unapologetic pop-up camera. It may feel a little slow to use at times, thanks to the slow-to-respond user interface, but in general, it's a processing powerhouse that'll do all you ask of it and more." 
8. One Plus 7 Pro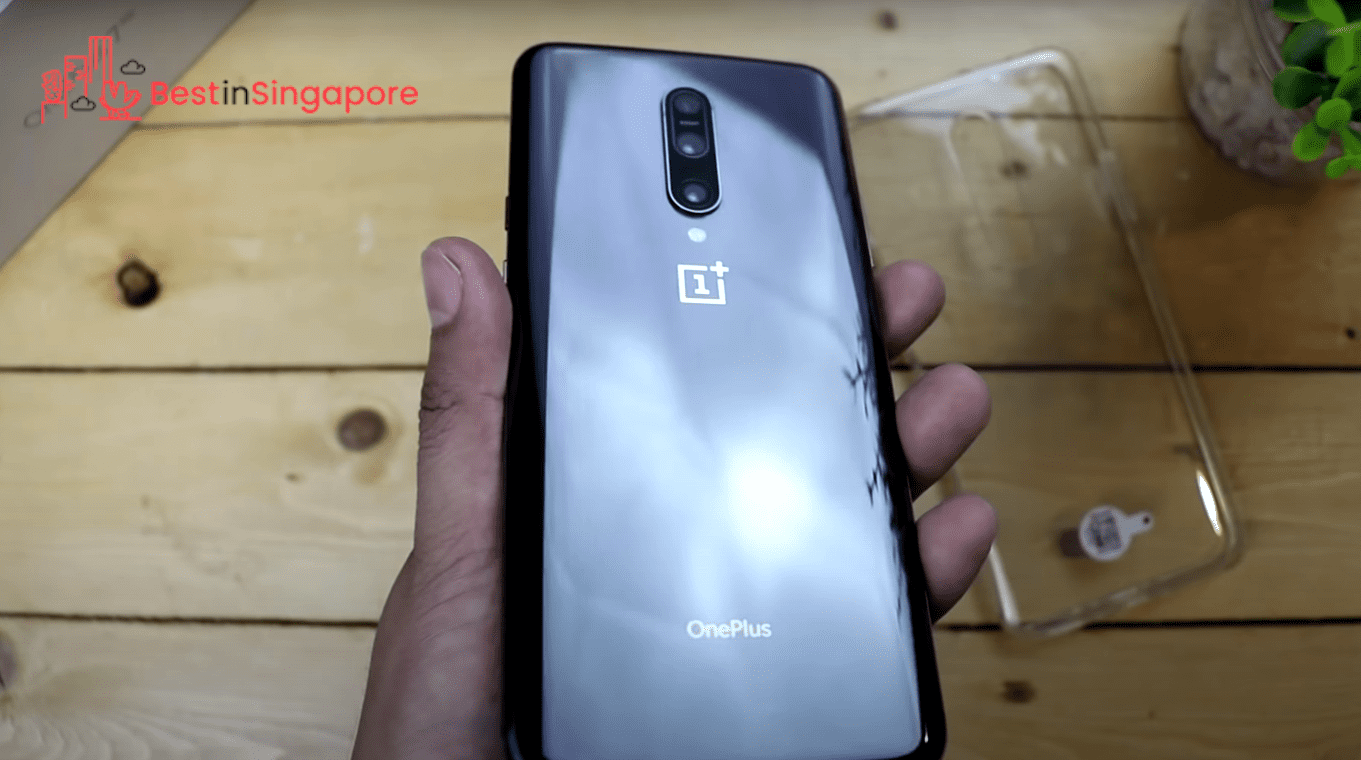 Price: $999.00
The One Plus 7 Pro might not come from a well-known and established brand… yet. Still, it's easily one of the best camera phones in Singapore.
It features a triple camera that allows users to capture every moment with the highest resolution possible. This includes the 48 MP main camera, v3x optical zoom, and ultra-wide-angle lens.
It also has smart scene recognition. This will automatically adjust the lighting and produce clearer and more vivid photos.
Highlights
Warp Charge technology with 20-minute charging
Edge-to-edge design
Customer Reviews
A lot of users are very impressed by the stunning design, impeccable performance, and ultra-speedy charging. Aside from this, they have also complimented the high-quality photos the camera can produce even in a low-light environment.
The only qualm, for most users, was that the battery life could be better. Even so, the general opinion is still that this is one of the best camera phones in Singapore.
A reviewer wrote this feedback on Tom's Guide:
"Buy it. For less than $700, the OnePlus 7 Pro offers a gorgeous design, stunning display, powerful performance, solid cameras and a stellar version of Android. You can't buy a better phone for the price." 
9. Xiaomi Mi 9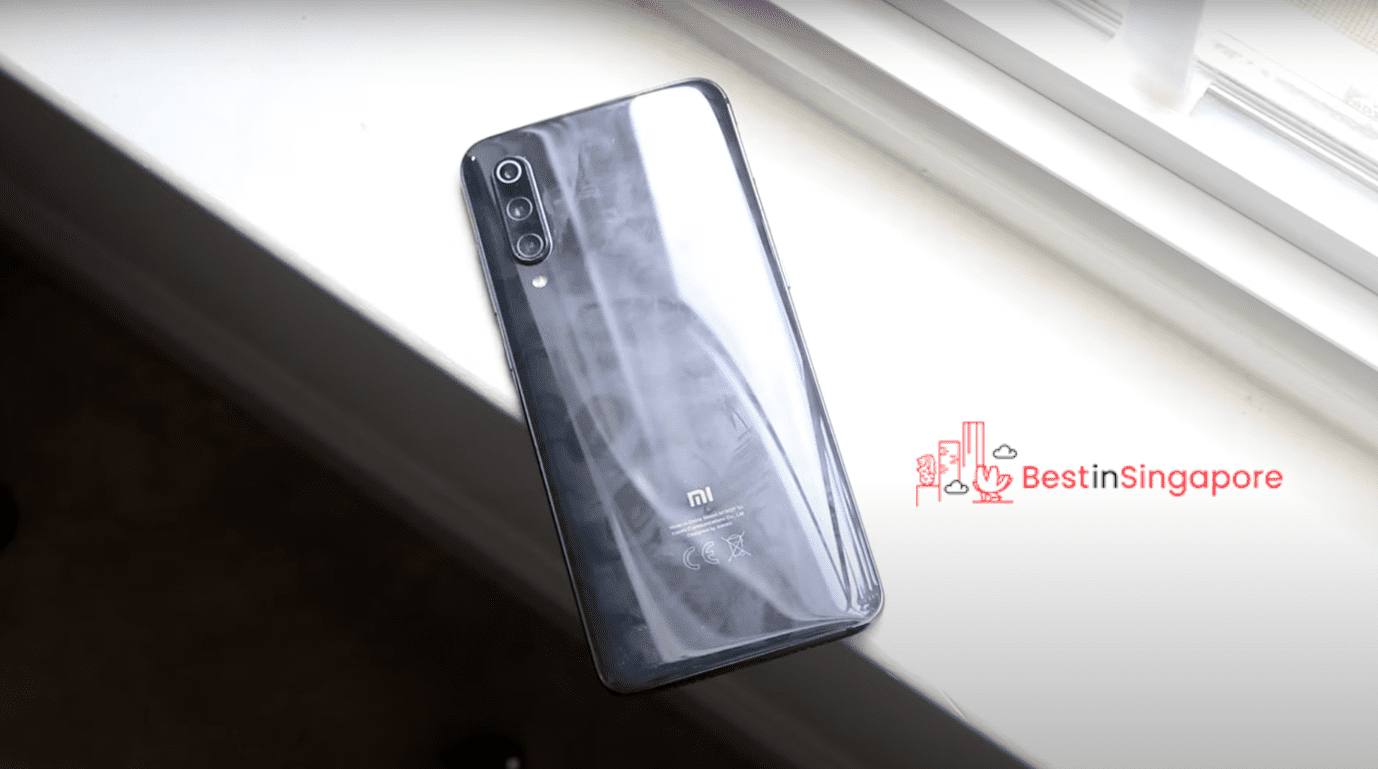 Price: $568.00
Similar to the previous option, the Xiaomi Mi 9 also has a triple camera feature including a wide-angle, telephoto, and ultra-wide-angle lens.
This might just be the best camera phone in Singapore for those who are fond of taking landscape shots. It also boasts very effective Night and Moon modes for taking shots of the night sky, with or without a moon.
Also worth noting is a 20MP front camera. This comes with improved AI Beautify and AI portrait modes for the perfect group selfies!
Highlights
Samsung AMOLED full-screen display
Lightweight and holographic colour scheme design
Customer Reviews
Users praise Xiaomi Mi 9 for its camera setup, high specs, and affordability. They state that the user interface and battery capacity could be improved, though.
Still, unless you're the type who only charges a phone once a day, it's not a bad buy. A reviewer from TechRadar wrote:
"All in all, though, the Mi 9 is a fantastic mid-range all-rounder with enough strengths to make it a viable alternative to high-range flagships, and anyone who needs a lot of processing power, whether that's for gaming, photography, or other functions, is sure to get their money's worth."
And that's it for our list of the best camera phones in Singapore. As you can see, our picks sport superior camera resolutions, special photography modes, and more.
That makes them perfect for those who want beautiful photos but don't want to carry bulky DSLRs or traditional cameras around for them.
Of course, if nothing will do but the very best, you can also get a DSLR for top-tier photos. Have a look at our picks for the best DSLR cameras in Singapore for ideas!