Top 11 Best Compression Socks In Singapore
During hours of flight and travelling, have you ever felt discomfort because of swollen feet? If yes, then you should look for the best compression socks in Singapore and give them a try.
These types of socks and compression stockings are designed to boost blood circulation and prevent possible health complications. They can also be worn when you're working, exercising, or having blood circulation problems.
They come in different styles, but comfort must be your priority in choosing one. You also want to ensure they're made of durable materials, offer good value for price, etc.
To help you find the most suitable one for you, we've gathered the top-rated stores where you can shop for the best compression socks in Singapore. Let's take a look at them below.
1. Soul Legs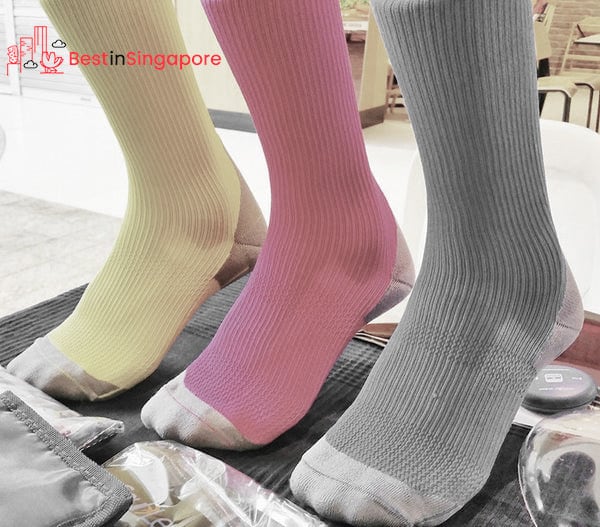 | | |
| --- | --- |
| BEST FOR  | Affordable medical compression socks |
| PRICING | Products |
| WEBSITE | https://soullegs.com/ |
| ADDRESS | Neuvital Pte Ltd 1003 Bukit Merah Central #02-11, Singapore 159836 |
| CONTACT DETAILS | Mon – Fri (Closed on public holidays), 9.30am – 5.30pm |
| OPERATING HOURS | +(65) 62766088 |
Soul Legs is managed by a team that specialises in selling the best compression stockings in Singapore. Despite being offered at an economical price, their products are of good quality because the store is partnered with leading manufacturers.
They have a variety of selections for both men and women. Apart from socks, they also provide armbands, knee sleeves, and knee braces for those who are into sports.
This is also a good place to go if you're worried that the best compression socks in Singapore won't complement your style? Their products are designed with good fashion sense.
In short, you may even find compression socks here that you can match with your outfit of the day, keeping you Instagram-worthy photos throughout your travels.
Highlights
Medical and sports compression socks
Free delivery, worldwide delivery
Affordable prices
Customer Reviews
They might not be one of the longest-running stores in the country but Soul Legs has already gained an ample amount of followers. A customer left this feedback on the company's official website:
"Better than the ones I got from the sports store and pharmacy. I found those difficult to wear and warm!"
2. Rainbow Care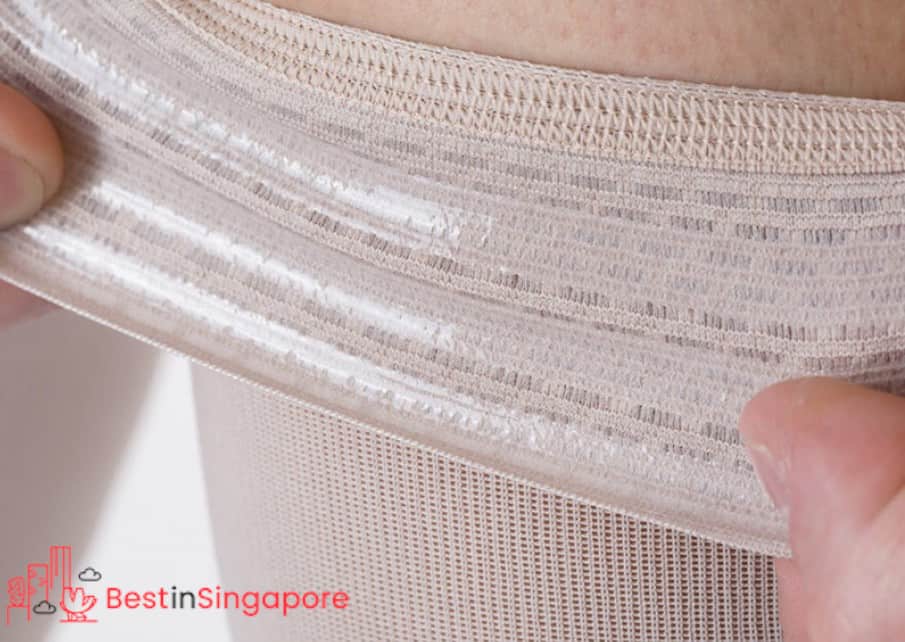 BEST FOR
Healthcare products and a wide selection of compression stockings
PRICING
Products
WEBSITE
https://www.rainbowcare.com.sg/
ADDRESS
Blk 3007 Ubi Road 1 #02-410 Singapore 408701
CONTACT DETAILS
+65 6223 0904, +65 6931 7425
OPERATING HOURS
Mon to Sat: 9am – 6:30pm

Sun & P.H.: 9am – 5pm
Being a company that focuses on providing remedial and accessible home care equipment, Rainbow Care offers a wide range of products. These include some of the best compression socks in Singapore.
Their compression stockings are made by premium brands such as Maxis Micro and Thusane.
They're also available in different heights including waist-, thigh-, and calf-level. For the styles, they exude a more natural or formal theme.
Due to this, their stockings are only either black, beige, or brown. Still, those neutral shades should make pairing the stockings with your outfits easy enough.
All of the stockings are anti-bacterial and anti-fungal too. If you're looking for an extensive selection of compression stockings, this is the place to be!
Highlights
Anti-bacterial and anti-fungal compression socks
Friendly customer service
Special promotions
Customer Reviews
Most customers are very impressed by the assistance they receive from the store's staff. From the delivery up to the installation, they've said to provide a commendable service.
customer from Google Reviews wrote:
"I was preparing to discharge my heavily ill mother from the hospital and knew that I would need quite a few equipment to get her ready at home. I was then recommended by the hospital to rainbow care. They have a very wide range of home care equipment, literally a one-stop service for me. I bought a wheelchair, a commode, a bed, an air mattress, an oxygen concentrator and a suction pump. The staffs are very friendly and helpful. Thank you rainbow care for the pleasant experience."
3. Royal Sporting House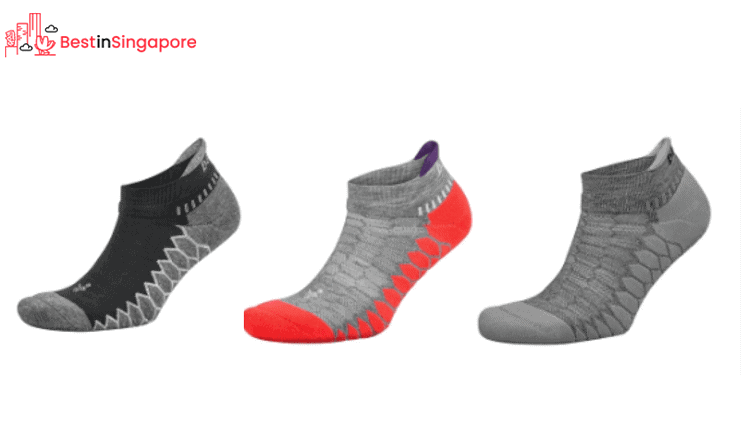 Are you an enthusiastic athlete? Do you enjoy having an active lifestyle?
Well, if your answers to those are affirmative, the Royal Sporting House has every piece of clothing, footwear, and equipment that you might need, including compression socks in Singapore.
Whether it's for men, women, or kids, they have it all! The store is considered a one-stop-shop for many enthusiasts out there.
That makes them the top store if you're seeking the best compression socks in Singapore for an athlete. They're designed specifically for such users.
So, if you're a marathon runner, they might have the best compression socks in Singapore for you.
Their running socks are available in different colours and sizes, by the way. Just pick your size and your preferred style, and you're good to go!
Highlights
Famous sports brands
Accessible store locations
4. Futuro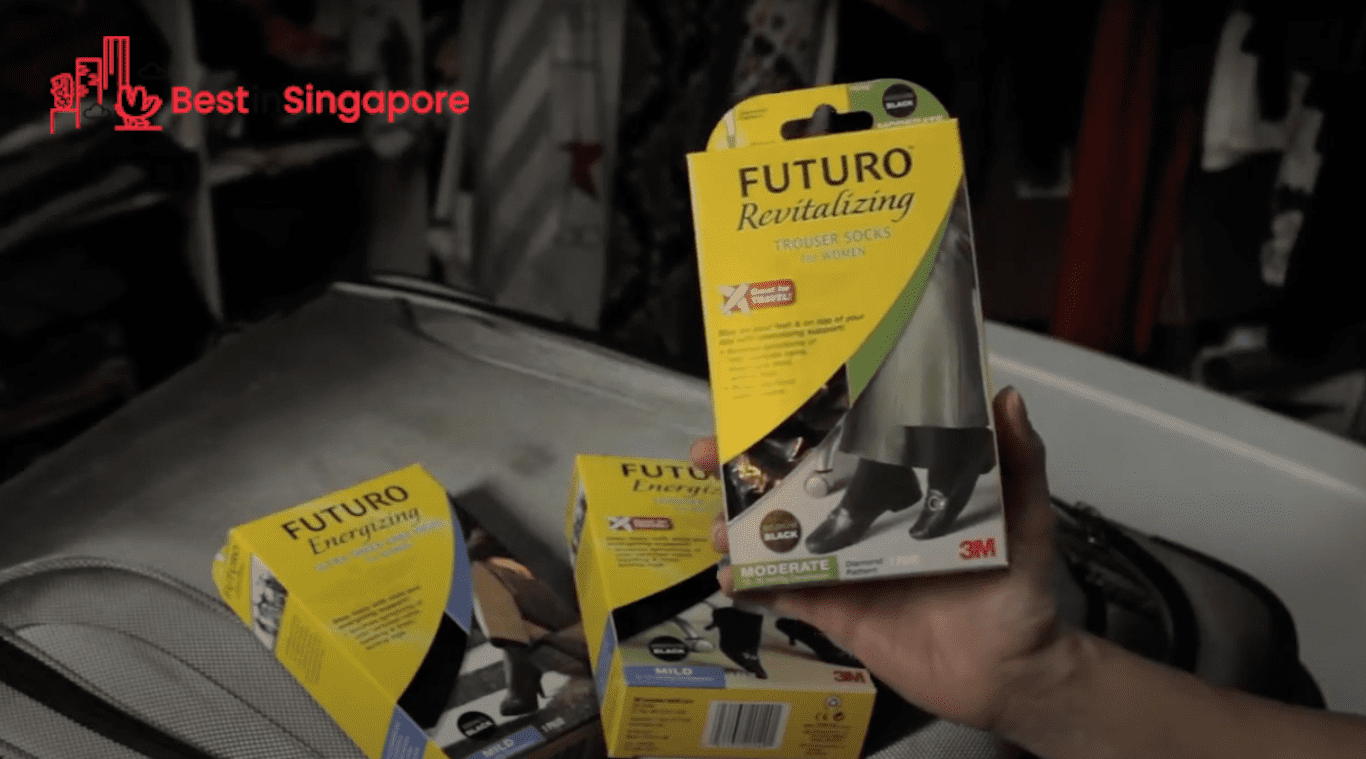 Compared to the other stores that have been sourcing their products from many manufacturers, Futuro is different. They create and produce their own compression legwear.
They also make some of the best compression socks in Singapore! You can find these on their website, which we've linked to above.
To help you easily find the item you've been searching for, their products are categorised based on the body part that needs support. This includes ankle and foot, arm and abdomen, hand, wrist, and more.
They have plenty of items for both men and women. They can also provide pantyhose and supports for your back, elbow, knee, and wrists.
Highlights
Firm support level
Soft and high-quality materials
5. Senior Care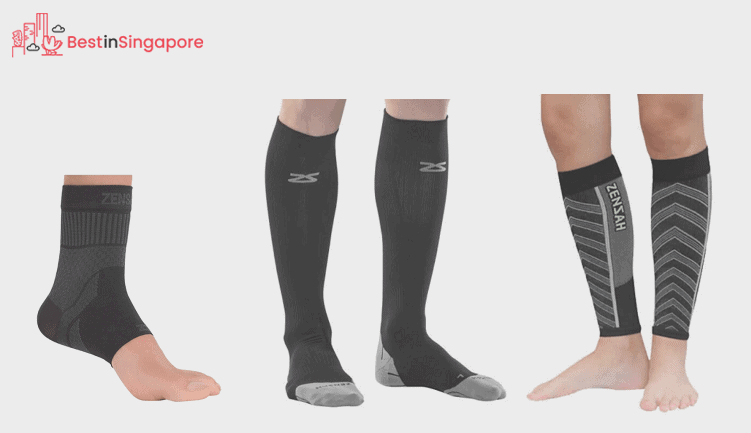 BEST FOR
Eldercare and medical supplies
PRICING
Products
WEBSITE
https://seniorcare.com.sg/
ADDRESS
38 Woodlands Industrial Park E1 #02-11 Singapore 757700
CONTACT DETAILS
+65 6219 5490
OPERATING HOURS
Monday to Friday

9am – 5.30pm
None of us wants to see grandparents suffer any more body pain. Well, with Senior Care's products, they'll surely be taken care of.
This is where to go when what you want are the best compression socks in Singapore for the elderly. Their medical compression socks can also be used by younger people, though.
They're also well worth the investment, thanks to great quality. Most of their offered products are made by the brand Zensah, which is known for its durability and graduated compression.
They have compression socks, leg sleeves, thigh sleeves, knee sleeves, tights, shorts, shirts, and many more!
Highlights
Online tracking order
Free shipping
Special promotions
Customer Reviews
Customers applaud Senior Care for its products and services. Some say they're the best store for anything related to elderly care or medical equipment.
Here's some feedback posted on Google Reviews:
"Reliable goods and delivery. Great variety of products not only for the elderly but also for health-conscious individuals. Have made a repeated purchase from their website."
"Strongly recommended. Good quality elderly products for medical and health supplies at affordable prices! Very fast transactions with the help of nice staffs."
6. Qool Mart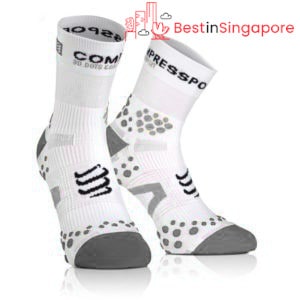 Qool Mart also offers compression socks for its customers in Singapore. It comes in plain colors and some have cute and minimal designs.
In the online shop, you can find low cut and high cut socks. Thus, you can definitely find what you're looking for.
In case you're looking for other kinds of socks, don't worry because you can find it at Qool Mart. They have various types of socks which would suit for certain purposes.
Highlights
Low cut and high cut socks
Cool designs
Affordable socks
7. Titan Singapore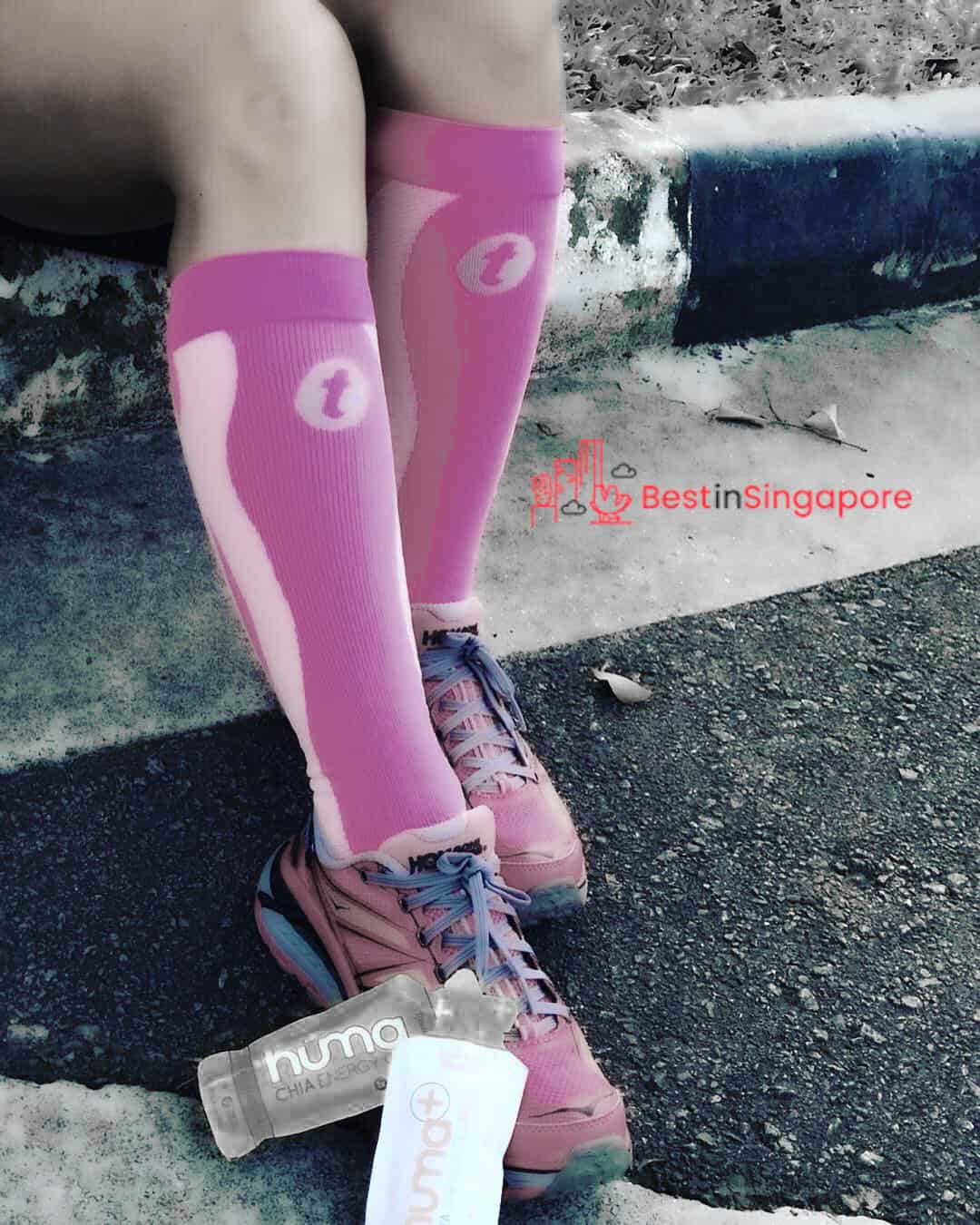 Titan Singapore prides itself with their collection of comfortable and durable workout garments, particularly compression socks. The team of Titan Singapore aims to provide sports apparels that will help athletes to endure longer hours in the gym or in the field and achieve full performance and faster recovery.
"Go hard. Recover Fast." is the motto that Titan Singapore always live by especially in creating their top of the line products. They can guarantee that all of their fabrics were tested and designed for numerous kinds of sports and activities.
Make your athletic journey better and comfortable with Titan Singapore.
Highlights
All-purpose Titan training essentials
Ultra comfortable fabric
Accessible online shopping
8. Lasso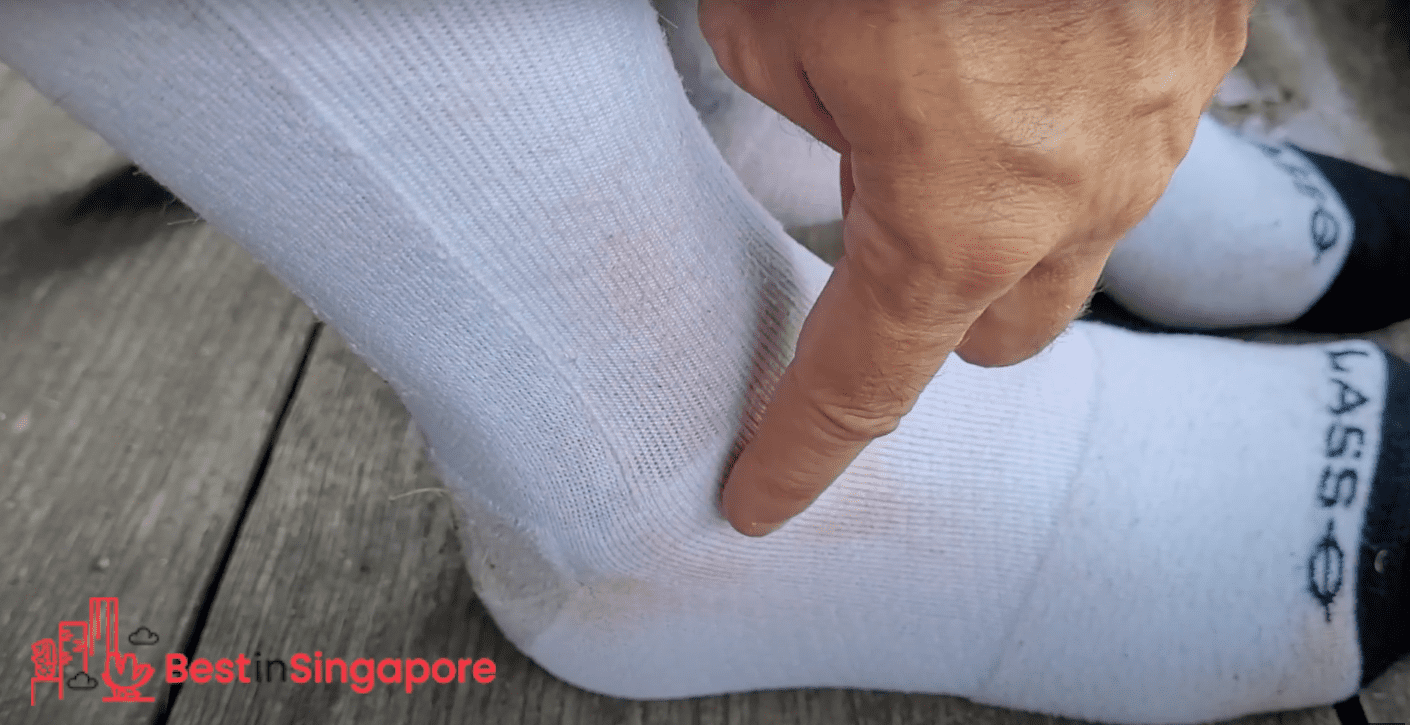 Lasso offers compression socks for all ages and are designed that fit both men and women. They also have a collection of athletic compression socks tailored to suit various kinds of sports, specifically basketball, baseball, football, soccer, and tennis.
Lasso Socks are the only graduated compression socks with targeted compression that provides built in ankle support mimicking ankle taping patterns.This provides ankle support without limiting ankle mobility as much as ankle braces do.
Don't miss the chance to avail their free shipping services if you purchase a total amount of $49 or above.
Highlights
Helps treat various medical foot conditions
Premium quality materials
Firm support level
Customer Reviews
The sports compression socks created by Lasso Socks are praised for their high quality and firm level while prioritizing comfort as well. Here are some of the reviews posted on their page.
"Great socks. My boys are comfortable with them and the support for basketball and lacrosse"
"Worked great for my 12 year old daughter for volleyball and softball! No more ankle pain."
9. FeetCare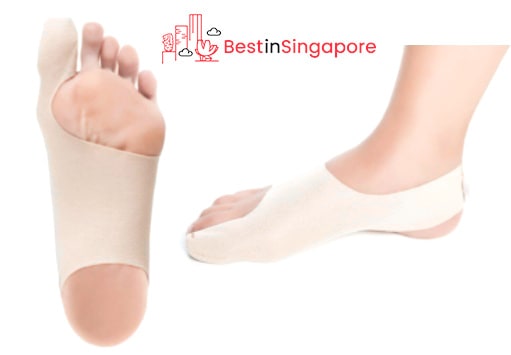 BEST FOR

Treatment and prevention of Bunions or Hallux Valgus

PRICING

$39

WEBSITE

https://www.feetcare.sg/

ADDRESS

Sunshine Plaza, 91 Bencoolen Street #01-27 Singapore 189652

Beauty World Centre, 144 Upper Bukit Timah Road #03-K11 Singapore 588177

CONTACT DETAILS
(+65) 6542 0254/ [email protected]
OPERATING HOURS
Monday – Friday:

11:00 am to 8:00 pm

Saturday and Sunday: 10:00 am to 6:00 pm
You can also find high-quality medical compression socks and footwears at FeetCare. They have several outlets scattered all around Singapore; so, you can grab one of their pairs easily. You may also contact them or visit the website to know more information.
One of their bestselling products is the Bunion Relief Socks. This is designed in a manner that it will reduce friction pain and comfort your toe while wearing a shoe or sandals. Composed of extra padding, the sock ensures that your feet will feel less friction. Thus, decreasing the chances of contracting bunion pain.
Highlights
Can prevent and treat bunion pains

Improves circulation and flexibility

Split toe design to reduce friction between fingers

Extra padding for additional protection
Customer Reviews
Customers are amazed at how the socks fit perfectly and comfortably with their feet. They also experience relief and minimal pain while using it. Here's a review from one their customers:
This is the first time in my life I felt I had to write a review, I am on my feet 15 hours a day and about three years ago I started having problems with my feet from all the standing I do. So over The years I've tried every shoe imaginable then I went to orthotics spent hundreds of dollars on those, had a little bit of a relief but the pain came back in different areas. So at beginning of this year I went to the doctor and had a Cortizone shot in between my toes didn't really do much. So I looked online for bunion relief because it felt like I was starting to have problems with the bone on the side of my foot, came across these socks thought for $25 why not try it. And after the first day I did not limp to my car after my shift I was able to go out shopping! I wore them two days in a row, I was afraid to wash them because thought they might not work anymore. Lol But it has now been two weeks I wash them dry them wear them every day to my job and I have not had any more pain. I'm now online ordering a second pair and writing this review I do not know how it does it but I am so relieved that I can get through my job without limping, walking slow, or walking on the side of my foot to avoid pain! My recommendation don't hesitate to order two pairs. I wear a size 7 to 8 shoe and I ordered a medium and they fit great. – Moriah
10. Dr. Scoll MediQtto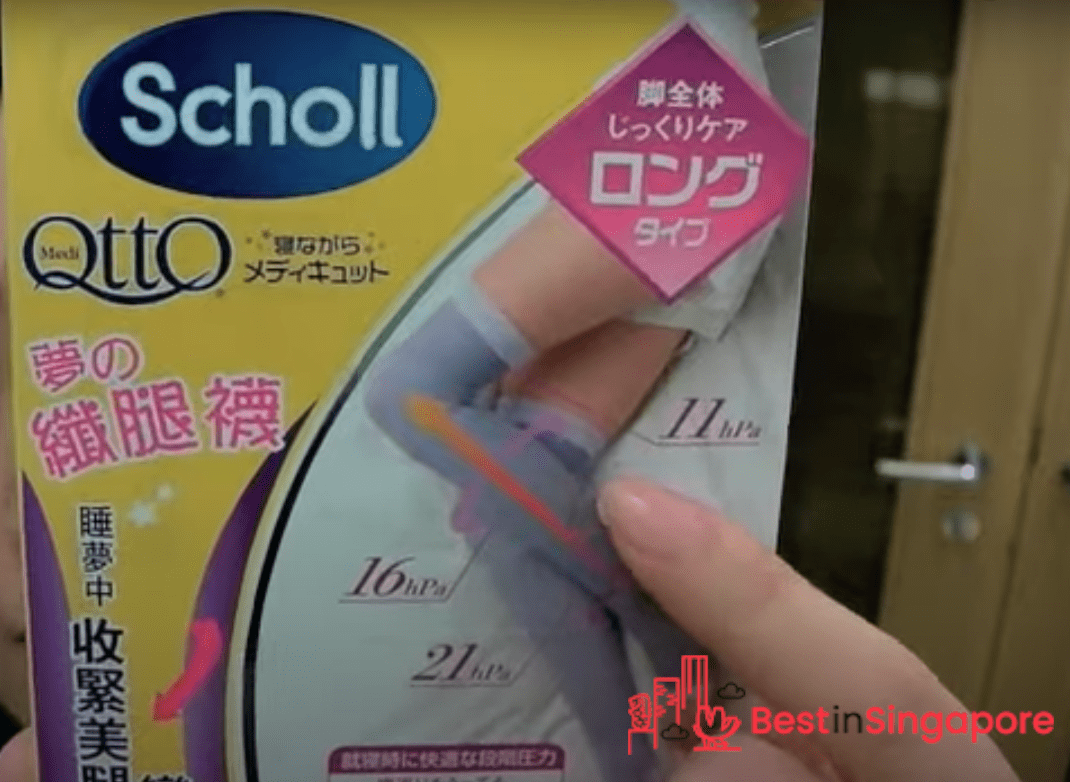 | | |
| --- | --- |
| BEST FOR | Slimming compression legwear |
| LENGTH | Thigh High |
| COST | SGD 28.41 |
| WHERE TO GET IT | Shopee Singapore |
Most compression socks are worn to ease discomfort and pain. Well let's change it up a bit. Here are compression socks worn for those looking to make their legs slimmer while sleeping.
Dr. Scholl's MediQtto are Japan-made, and are designed to apply low pressure in the lower part of the legs so it shapes the legs longer and leaner while the user sleeps.
These compression socks are toe-less so the user can still sleep comfortably. If you want to have leaner legs while sleeping, these are definitely the best compression socks for you!
Pros
Comfortable design
Designed for indoor / bedtime use
Cons
Not suggested for outside use
Customer Reviews
We were pleased to see that plenty of customers used these compression socks not just to make their calves slimmer but also to ease swollen legs.
Here's a review from Kat, a verified buyer and user:
Awesome pressure socks. They are not too tight so you couldn't even wear them, and they're not too loose so you wouldn't get any benefit. Just the right amount of pressure. The vendor was very pleasant to deal with. Shipped from Japan, and the Japanese vendor had sent in a piece of candy as a token of appreciation for the business deal. Very nice gesture.
11. For Outdoors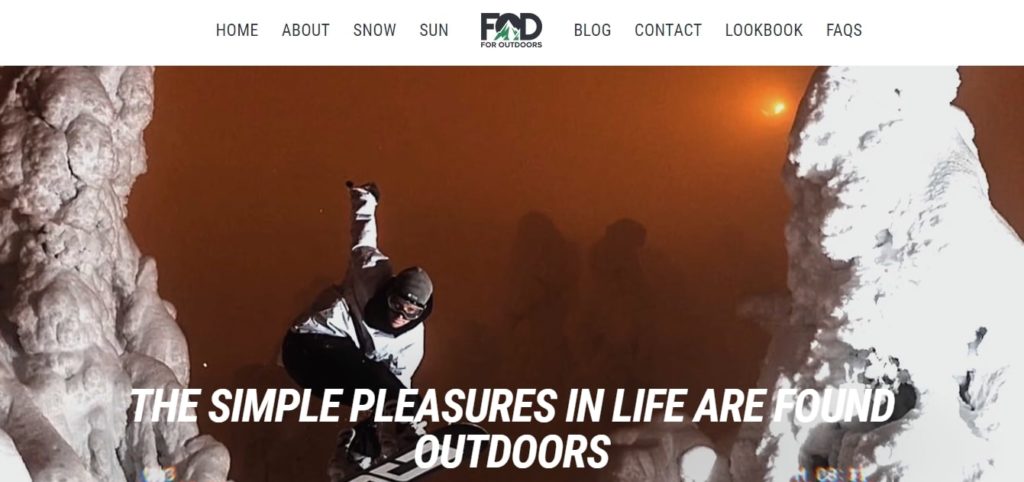 For Outdoors is a company that offers apparel and quality equipment to clients who are interested and want a long-term integration of outdoor interests into their daily life.
Initially founded to raise awareness for Fatty acid Oxidation Disorder, their products are geared to accommodate the personal interests of clients as much the how close to the hearts of the owners of the said disorder the company is grounded on.
We find it very fitting that not only do they offer outdoor products, but clients can also easily arrange their snowboarding and skiing holiday accommodations in Japan at their website and in the comfort of their homes.
We think that their online shop is easy to use and adequately categorized to ensure that clients get to have a smooth transaction and a pleasant browsing experience.
In particular, their wide selection of compression socks is able to accommodate both men and women in which they could choose from a variety of designs in which all are made from the best material best suited for outdoor activities.
Highlights
Trendy designs
High durability
Ideal for outdoor use
These are the places we suggest you try out if you want to find the best compression socks in Singapore. Given the range of options most of them have, it's almost inconceivable not to find the specific socks you want or need with them!
Note that there are other things you can do to reduce the leg pain that's causing you to seek compression socks, by the way. A healthier body and lifestyle can do a lot to improve your circulation, for instance.
If you're interested in taking some health and wellness programs for that, try our list of the best yoga classes in Singapore. This would be a great start towards healthier living!