9 Best Android Phones in Singapore for Gaming
Every year, mobile phone brands are progressively releasing handsets designed for a certain function. But what if what you're looking for are the best Android phones in Singapore for gaming purposes?
If you're a pro when it comes to mobile gaming then I guess you already have an idea of which specs must be kept in mind. However, for those who are just starting, you should know that a powerful processor, excellent display, large storage space, and long battery life are what makes a great gaming phone.
With these high specs, you're probably thinking of costly prices. Don't worry because we have you covered in this list no matter your budget!
So if you're looking for the best gaming phones of 2021 in Singapore, here they are, ranging from premium to mid-range brands. No worries, though — all offer an amazing mobile gaming experience! 
1. OnePlus 7 Pro
Best for Responsive Interface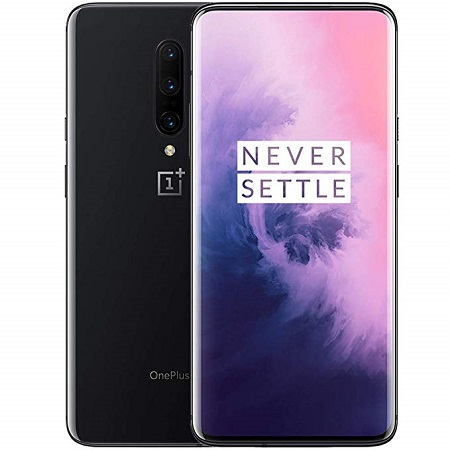 Shopee Price: $889.00
As we all know, a brilliant gaming phone in Singapore must have a responsive game interface design. Well, the OnePlus 7 Pro has a 90 Hz refresh rate plus an enhanced high-resolution display and user interaction.
It's built with an edge-to-edge design for an ultimate viewing experience. It has three different camera lenses too, which makes it a pretty solid choice for photography enthusiasts.
It even has a 4000 mAh battery that can last throughout the day. Meanwhile, the Warp Charge 30 feature lets you play the game while charging and without causing overheating.
For a faster and smoother gaming experience, it has bigger RAM and storage and a liquid cooling system to keep the phone cool when you're immersed in the game.
The sound system doesn't disappoint either, with its dual Dolby Atmos stereo speakers and Haptic Vibration motor.
It's also worth noting one of the most satisfying functions of this phone: it's a mode that automatically turns off all distractions while you're playing.
With these features and specs, it truly stands out in the list of the best gaming Android phones in Singapore for the gamers out there.
Highlights
90 Hz refresh rate display
Fast charging
Fnatic mode turns off distractions during gaming
Customer Reviews
India Today made a review about the OnePlus 7 Pro and they praised its great display and faster interface.
However, according to the other reviews, it'd be better to change the resolution to 1080p rather than 1440p. They said this would be a wise decision to optimise the processing power.
Additionally, it doesn't also have a MicroSD slot and headphone jack, so if you're looking for these features, this might not be a good pick for you.
Despite this, they still claim it as one of the best options. Here's the final verdict posted on the India Today website: 
"You will find a lot of premium smartphones at various price points with the Snapdragon 855 chipset and all of them will let you play these new demanding games at full graphics. However, I haven't seen one so far that delivers the gaming experience as good as this one. OnePlus has figured out what makes a fast phone perform better clever optimization of resources and a great display. That brilliant display is 50 per cent responsible for this and the other half can be credited to the brilliant optimisation."
2. Samsung Galaxy S10 Plus
Best for Realistic Display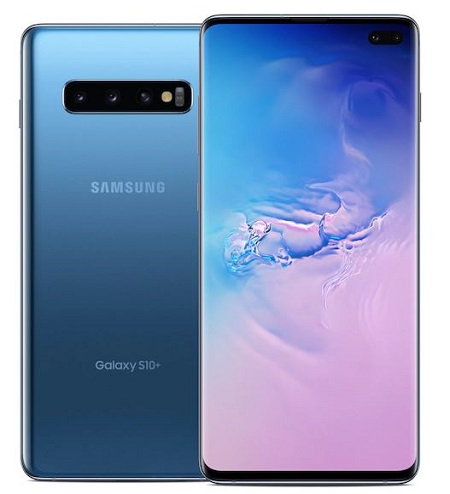 Shopee Price: $609.00
If you want a gaming phone in Singapore with a much more vivid display, the Samsung Galaxy S10 Plus offers a high-end AMOLED display that gives you a clearer and more realistic view than others.
The promising Infinity-O Display and Dolby stereos create a powerful gaming experience. Similar to the OnePlus, it also has a Gaming Mode that provides optimisation and absence of distractions while you're playing the game.
Wireless charging and Powershare lets you charge your phone through other devices and in a short amount of time.
Unlike the previous option, you can use it as a daily companion, for it has the basic essentials such as a headphone jack and MicroSD slot. This is why it's part of the best Android phones in Singapore for gaming.
Highlights
Super AMOLED display
Water- and dust-resistant
Wireless and PowerShare charging
Customer Reviews
Based on the review published by TechRadar, the Samsung Galaxy S10 Plus is one of the most competent smartphones out in the market. Power- and hardware-wise, it's one of the top performers.
However, some users did complain about the all-glass design, which is quite slippery. A few also wished for a little improvement in the software.
Despite these, many consumers still did not hesitate to recommend this smartphone. TechRadar gave this feedback:
"The Samsung Galaxy S10 Plus is powerful enough to compete with today's best gaming phones, and that means it has top-of-the-line specs inside. In the US, it has ships with Qualcomm's flagship Snapdragon 855 chip, while in most other places around the world it features Samsung's own Exynos 9820 chip."
3. Asus ROG Phone 2
Best for Professional Gamers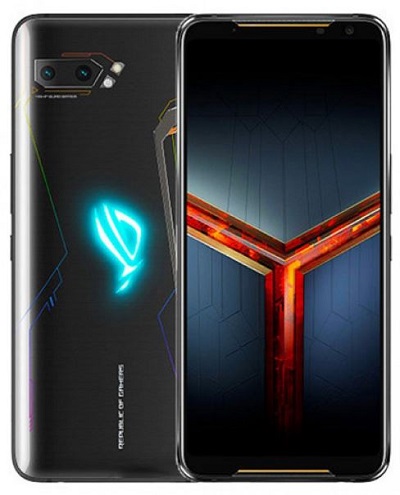 Shopee Price: $766.00
If you're looking for higher specs and bigger capacity compared to the previous gaming phone options, the Asus ROG Phone 2 can be the most impressive handset for a pro-gamer like you!
It's on a completely different level from the others, for it has the fastest processor, the Qualcomm® Snapdragon™ 855 Plus, 12GB RAM, and a longer battery life of 6000 mAh.
It also takes pride in providing superior colour accuracy and dual front-facing speakers that leave you with a compelling and memorable gaming experience.
To prevent excessive heat during extended gaming, it has a 3D vapour chamber for effective heat removal and an AeroActive Cooler II for more airflow.
The most unique thing about this gaming phone is that it has additional accessories such as the TwinView Dock II and ROG Kunai Gamepad. Both are optional.
What more could you ask for? This phone seems like the best Android phone in Singapore for those who don't settle for less.
Highlights
Ultrasonic touch controls
Fine-tuned haptics
Theatre-quality surround sound
6000mAh battery
Side-charging design
Customer Reviews
Reviewers praised the advanced controls, gaming performance, HD display, and even the side charging ports of the Asus ROG Phone 2.
Some of them also said it's a little heavy, however, and complained that it doesn't have a waterproof build and wireless charging. Regardless of those critiques, they recommend it for the dedicated gamers.
At the Gadgets 360 blog, a reviewer wrote this verdict: 
"The Asus ROG Phone 2 is a solid piece of hardware and is definitely the most polished and impressive gaming phone we've seen so far. It lacks some features such as waterproofing and wireless charging, but at Rs. 37,999, those things aren't big deal breakers. The higher-end version feels too expensive at nearly Rs. 60,000 even with the massive bump in storage and the bundled accessories."
4. Razer Phone 2
Best for All-around Use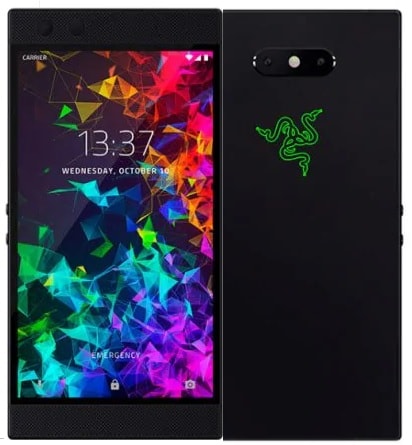 Qoo10 Price: $1,249.00
Being the flagship gaming smartphone of the brand, the Razer Phone 2 features a combination of prime performance and function. It's built for work-related duties, mobile gaming, and entertainment purposes.
The phone comes with premium specs such as 120Hz screen for an incredibly responsive and brighter display. It also has front-facing Dolby Atmos speakers for a surround sound.
It has 4000 mAh battery capacity and it supports wireless charging. For a more interactive experience, it features the Razer Raiju Mobile, a Bluetooth gaming controller.
Highlights
Vapour chamber cooling
Weather resilient
Expandable storage
Customer Reviews
Though there are consumers who think the camera is mid-range and the price is a bit costly for its storage, the Razer Phone 2 is still one of the best Android phones in Singapore for many gamers. 
"If you're an RGB-loving gamer who lives an overclocked life at 120Hz, then there's a good chance the Razer Phone 2 will push your buttons. Given that our reviews aren't just for gamers, though, luxuries like a 120Hz display and illuminating back aren't enough to bump up its score beyond a 3.5. The 16:9 aspect ratio screen feels dated, it's a bit washed out when viewed at an angle, and the camera is only passable by today's standards. And, unlike its predecessor, it doesn't undercut the competition in terms of price, making it a tough sell at full price for all but the most diehard mobile gamers and Razer fans."
5. Huawei P30 Pro
Best for Boombox-like Sounds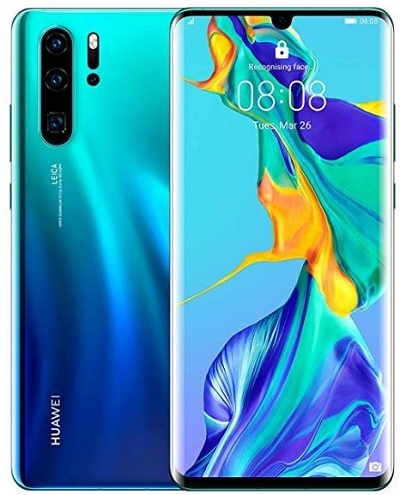 Shopee Price: $845.00
Aside from the remarkable photography that you can get from the Huawei P30 Pro, you can also rely on it during your mobile gaming venture.
It has an OLED Dewdrop display that offers radiant colours and gorgeous display. For its speakers, it's built with state-of-the-art HUAWEI Acoustic Display Technology for enhanced sounds.
The 8GB RAM capacity brings a faster and smoother gaming performance. Out of all the 2019 flagship releases, it's also said to be the one with the longest battery life.
Highlights
OLED Dewdrop display
Long battery life
Dust- and water-resistant
Customer Reviews
Customers who have tried using the Huawei P30 Pro were very impressed with its battery life and bright display. The only flaws they did notice were the lack of a headphone jack and the absence of a MicroSD slot.
Yet, for a mobile gamer, it's highly competent. Gamer Braves featured the phone on their blog and gave these compliments:
"I was on PUBG Mobile for an hour and saw a decrease of only 10% in battery life which is very impressive, to be frank. The battery performance is extremely satisfying, I have to say. A phone with a combination of both extreme gaming capabilities and quality battery performance, any mobile gamer would definitely want that." 
"Everything about the HUAWEI P30 Pro is great, from the design to its gaming performance and I've got to say, I really had a great experience using it. If you are a hardcore mobile gamer or a mobile photography enthusiast, this phone is definitely a must-get. Of course, check your pockets first because it doesn't come cheap as the price could go as high up to RM4399."
6. Google Pixel 3a XL
Best for Stadia Compatibility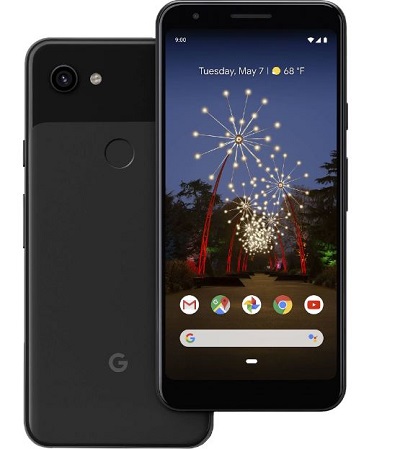 Shopee Price: $621.00
If you think that the Google Pixel series doesn't have mid-range options, you're wrong. This is because of the Google Pixel 3a XL, a mid-range phone that has improved and enhanced battery life.
With this capacity, you'll be able to enjoy a continuous gaming adventure without your battery draining too fast.
If you're excited about the Stadia game, then this should be the ideal one for you. The game will only work on this phone, which is the main reason it's included among the best Android phones in Singapore.
Highlights
Compatible with Stadia
Lightweight design
Headphone jack
Customer Reviews
Some customers said that the Google Pixel 3a XL may only have 4GB and have no MicroSD slot but that the battery life will impress you together with its nice daily performance.
 A reviewer from Tech.Co wrote: 
"The Pixel 3a XL uses a Qualcomm Snapdragon 670 processor and 4GB of Ram – not particularly impressive specs, but they perform surprisingly well. There's enough power for a bit of high-end gaming, whether it's PUBG Mobile or Asphalt 9, and the phone can multitask decently enough as well. However, we wouldn't recommend this phone for extended gaming sessions – it's fine for a bit here and there, but it gets hot under high workloads."
7. Xiaomi Black Shark
Best for PC Gaming Alternative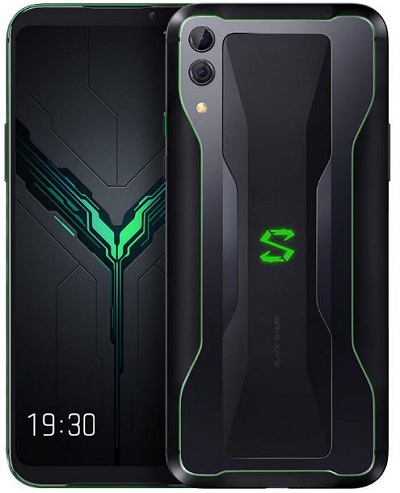 Shopee Price: $275.00
If you're looking for a cheap gaming phone in Singapore that has a sleek look,  The Xiaomi Black Shark features an overall physical gaming design and liquid cooling technology that are typically seen and used in high-end PC gaming rigs.
The central highlights of this phone are the Ludicrous Mode and the ultra-low latency touch, which gives a maximum performance boost for a lag-free gaming experience.
You'll also be amazed by the physical gaming mode switch that automatically gives you different gaming optimisation settings with just one flick.
With features like these, it's easy to see why we consider it one of the best Android phones in Singapore! Add a very reasonable price point and you get something most mobile gamers will love.
Highlights
Physical gaming mode switch
Custom touch zone and multiple on-screen actions
Ultra-widescreen
Customer Reviews
Many consumers stated that due to the immersive gaming light, display, and audio of the Xiaomi Black Shark, they were able to have a satisfying gaming performance.
Although there were some who wished for additional accessories and a headphone jack, many still considered it a phone with great value.
The Tech Radar featured the phone on their website and gave this review : 
"Combining a great camera, excellent internals and improved gaming credentials over the original, the Black Shark 2 is a triple threat that betters most of its gaming phone rivals. It's lumbered with a handful of instabilities and quirks, but even with those accounted for, the bang for buck it delivers is off the chart." 
8. ZTE Nubia Z11
Best for Affordability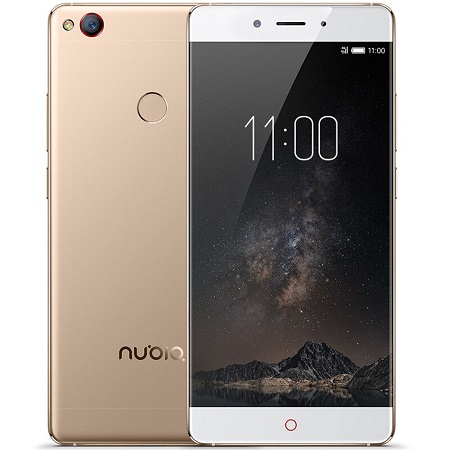 Shopee Price: $280.80
Most of us might not be familiar with the ZTE Nubia Z11 but it's slowly getting recognition, with its sleek and classic RGB back along with the surprisingly high specs.
These features include 6 GB RAM, 64 GB storage, and the Qualcomm Snapdragon 820 processor, which is similar to the processor in the Razor phone.
For a performance boost, you can just press the RGB on the back and everything will be ready and optimised for you to take on a never-ending gaming thrill. The ZTE Nubia Z11 is one of the preferred options for cheap gaming phone in Singapore with a modern design. 
Highlights
Luxurious design
Performance boost
6GB RAM
Customer Reviews
Reviewers shared that the brightness and user interface still needs improvement. Yet they still commend the ZTE Nubia Z11 for its design, build quality, and price.
A reviewer from the TechRadar wrote: 
"Our first taste of a top-end phone from Nubia was overall a very positive experience. Though there are still things the young Chinese contender needs to learn in regards to interface refinement, there are equally many things to enjoy about this fairly priced handset."
9. LG G8 ThinQ
Best for Casual Gaming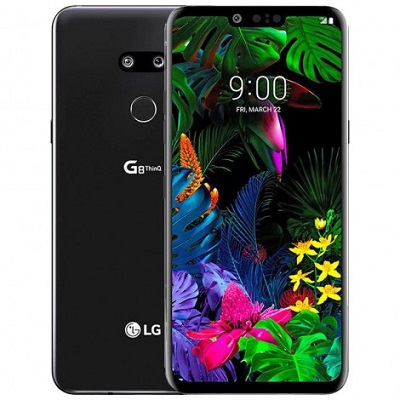 Shopee Price: $499.00
The LG G8 ThinQ offers an edge-to-edge OLED Fullvision display that exudes clarity and vibrant colours. It also has a Crystal Sound OLED speaker that'll hype up your senses!
The battery life of this android phone in Singapore is also perfect for optimised gaming scenes and faster loading.
With these high specs, it's amazing that it's offered at such a cheap price. This is why it's the best Android phone in Singapore if you're not a full-on gamer but still want a great mobile gaming experience. 
Highlights
OLED Fullvision Display
Crystal Sound speaker
Affordable price
Customer Reviews
A reviewer said that it might not be a good pick for more serious gamers, but for those who enjoy casual gaming, then the LG G8 ThinQ is an excellent choice.
T3 featured this review on their website:
"On a couple of more demanding racing and shooting games the LG G8 ThinQ didn't break sweat either: loading times were good, the action was smooth and stutter-free, and you're unlikely to come across a task that the phone struggles with.
With specs like these under the hood you can rely on the LG G8 ThinQ to keep powering through day-to-day tasks for years to come – that longevity is one of the reasons to go for a top-end flagship rather than saving money on a more mid-range model."
That wraps it up for our list of the best Android phones in Singapore!
Having the best Android phone in Singapore will let you have an enjoyable and exciting gaming experience even when on the go. Make sure to take your in time choosing the right one and let us know which one is your pick!
Have you noticed that these gaming phones also feature spectacular camera lenses? For comprehensive and better options, see these best camera phones in Singapore and capture your most unforgettable moments!