5 Best Places for Afternoon High Tea in Singapore (2021)
If you're searching for a fancy spot where you can enjoy scrumptious meals and snacks with your loved ones, lucky for you, because we're listing the places with the best high tea in Singapore for 2021 today!
When we hear about high tea in Singapore for 2021 and their menus, we instantly think of expensive menu prices. However, there are actually a lot of affordable high tea selections around the island!
So, to help you have a luxurious yet affordable dining experience, here's our recommended spots where you can have the best afternoon tea in Singapore for 2021!
1.  Marmalade Pantry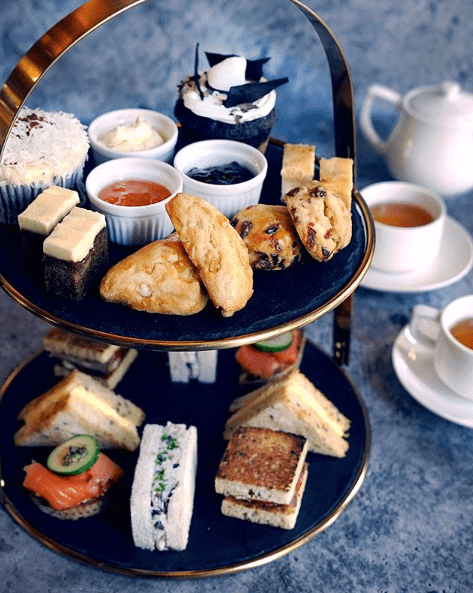 With the aesthetic and warm ambience at Marmalade Pantry, you'll surely enjoy your favourite tea sets! Their best high tea in Singapore for 2021 includes smoked salmon sandwiches, cucumber sandwiches, chilli crab meat sliders, buttermilk scones, cupcakes, and many more treats!
You can also have a choice of two teapots from their great selections of teas. Moreover, you can opt to have a classic wine to add a little spice to your afternoon tea experience.
We're not surprised that they were also considered one of the places for best high tea in Singapore in 2020.
Highlights
Special and affordable tea set for couples
Private events
Free islandwide delivery promo
Customer Reviews
Customers shared that they had a relaxing and casual dining experience at Marmalade Pantry. They also mentioned the extensive range of teas, suitable for everyone's tastes.
A customer gave this feedback:
"A huge fan of this place. As I am brought up in a family that takes afternoon tea – the English way, I love that they serve decent scones to satisfy that craving coupled with a hot cup of English tea, alittle milk and a pinch of sugar very familiar and comforting. Their food offering is also wonderful, people should try and give this place a visit."
2.  Violet Oon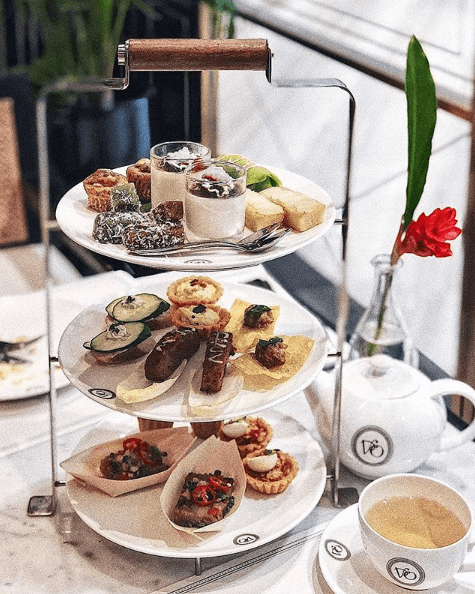 If you're looking for a high tea buffet in Singapore for 2021  where you can have a taste of local cuisine, Violet Oon serves traditional English high tea with a delightful twist of Peranakan flavors. You can also try their gourmet delicacies: they have delicious tea cakes that you can share as a gift with your loved ones!
When it comes to their best high tea in Singapore, you can have a wide selection of savoury treats, sweet desserts, and hearty sandwiches. You'll also enjoy their finest teas that are hand-blended each season!
Highlights
Seasonal and hand-blended teas
Gourmet delicacies
Home parties
Customer Reviews
Violet Oon has become a well-known spot for many high tea lovers because of the various menu selections and high-class settings.
Due to their seasonal hand blended teas, many customers have them recommended for high tea in Singapore for 2021.
Here's a review posted by a customer:
"Finally! I have been intrigued by this Singaporean homegrown brand after I passed National Kitchen by Violet Oon at National Gallery Museum on my visit to Odette. Years went by and I hadn't managed to go so I was delighted when I noticed their flagship Ion space and got to lunch there today. Very confident concept executed very well, I like most of the things we ordered in the order of my feature in this album, Babi Pong Tay, the pork dish a highly unique taste. The kue dadar was not up to my liking as I have had much better versions in Jakarta. The coconut gula melaka filling here, for me, lacked color. Otherwise, am happy with my first visit and look forward to trying more dishes, especially the increasingly famous high tea!"
3.  Arteastiq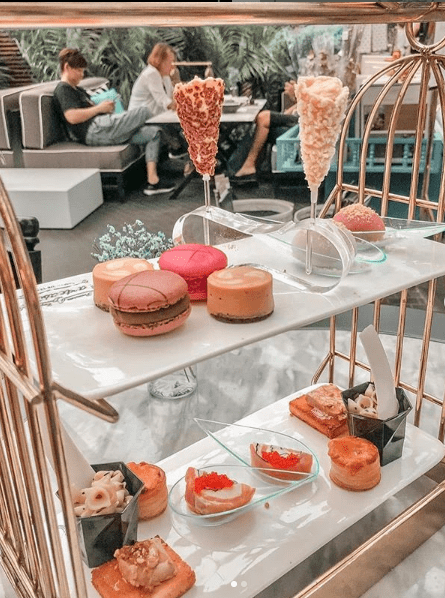 Just from a glance at its luxurious lounge, you'll immediately know that Arteastiq offers premium tea selections. They feature different kinds of high tea menus including their signature set, local-inspired set, and even a seafood high tea set!
They also have a special midnight set if you'd like to have a cup of tea and delicious snacks after a tiring and long day at work.
Unlike other tea houses, this place has also established an art jam studio, giving the customers a whole new concept of social interaction through artistic activities.
Highlights
Various selections of tea sets
Elegant ambience
Art jamming activities
Customer Reviews
Many customers said that they had fun during their dining at Arteastiq. They also shared that aside from the unique and best high tea in Singapore, they also had a wonderful experience at the art studio.
A customer wrote this feedback:
"Upscale decor with views of Takashimaya and Luxurious shopping restaurants hotels and resorts of Orchard Road in relaxing high tea atmosphere comfortable seats conveniently located at Mandarin Galary walking distance covered pathway to Orchard MRT and Shopping banking supermarkets groceries sundries postage services cinemas entertainment and amenities nearby. Freshly prepared food with healthy ingredients tender loving skillful cooking and warm services. Love the artisan coffee tea beverages and desserts with varieties of main course cuisine and high tea sets. Friendly cosy comfy welcoming ambience for romantic intimates groups students expats locals visitors and families."
4.  L'Espresso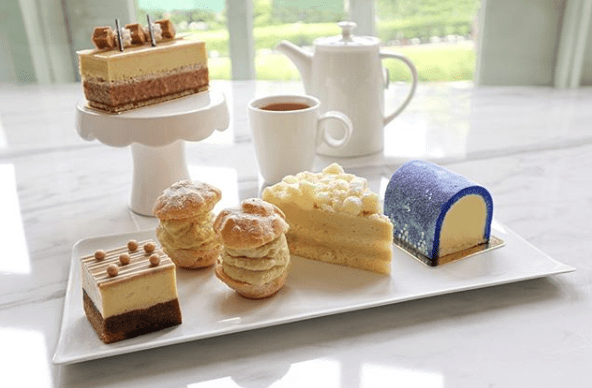 | | |
| --- | --- |
| BEST FOR  | English afternoon tea buffet |
| PRICING | Starting from $45 | Menu |
| WEBSITE | https://www.goodwoodparkhotel.com/dining/l-espresso |
| ADDRESS | 22 Scotts Road, Singapore 228221 |
| CONTACT DETAILS | +65 6737 7411 |
| OPERATING HOURS | Daily, 12pm – 10pm (last order for food at 9pm; drinks at 9.30pm) |
For those who'd like to spend their days off at a cosy cafe, L'Espresso can be the perfect choice for you!
With their best high tea in Singapore, you can have a full selection of English afternoon tea set dishes and drinks! They serve a buffet spread with assorted sandwiches, pastries, desserts, scones, and even salads!
If you want an upscale yet affordable high tea in Singapore for 2021, you should definitely consider L'Espresso. 
Highlights
Classic high tea set
Buffet type
Private meetings and events
Customer Reviews
L'Espresso has earned many compliments from customers saying that they enjoyed the tasty treats and warm teas. Many commented on their great rates too, making them one of the affordable best high tea in Singapore in 2021.
A customer gave this review:
"For the high tea, food variety was just right as you can try the different types and eat more of your favourites. Food quality was really good as it was delicious. Price was okay. Ambiance was nice and cozy too. Would definitely recommend!"
5.  Chihuly Lounge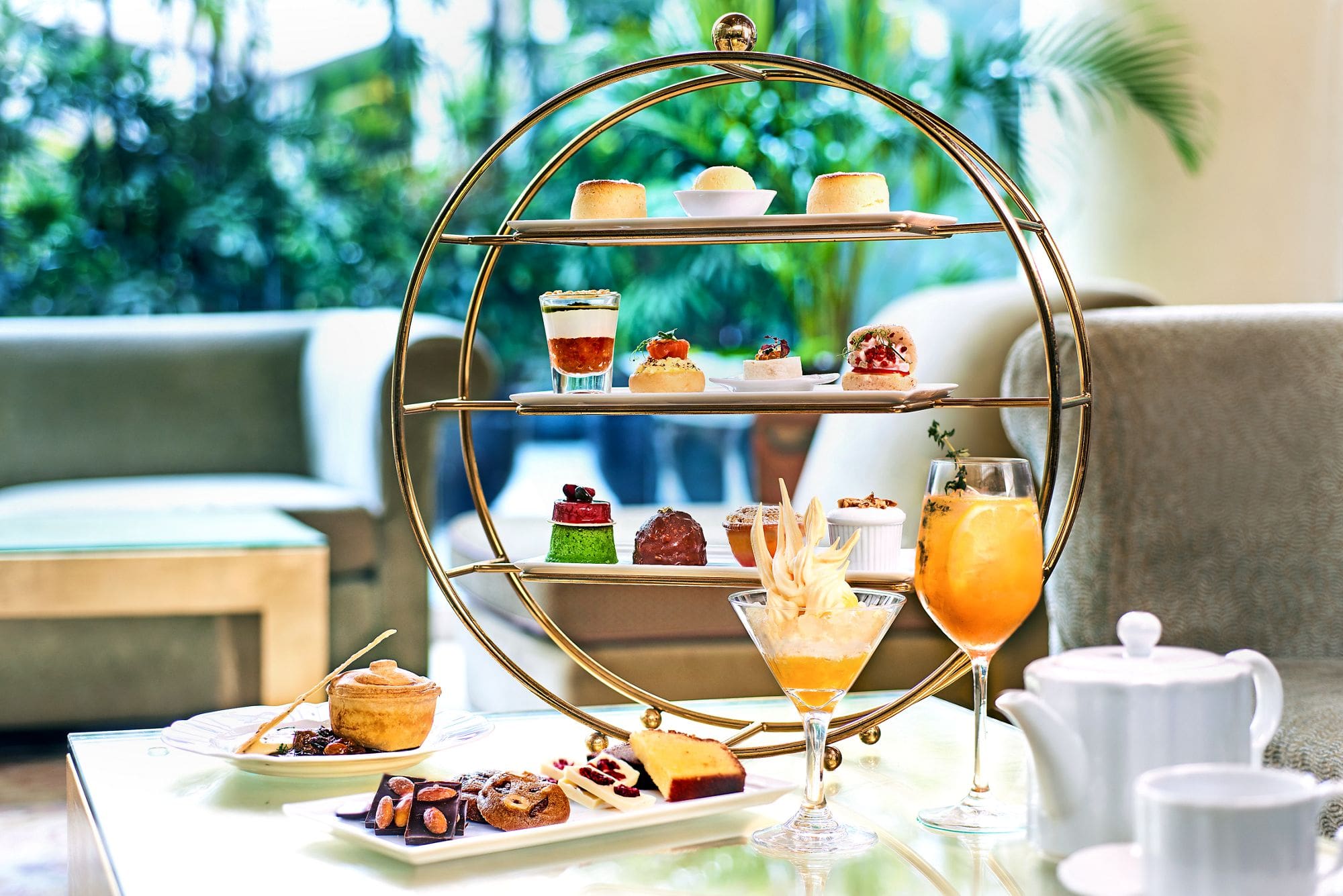 BEST FOR 
Tea buffet courses
PRICING
Starting from $49 | Menu
WEBSITE
https://www.ritzcarlton.com/en/hotels/singapore/dining/chihuly-lounge
ADDRESS
7 Raffles Avenue Singapore, 039799 Singapore
CONTACT DETAILS
+6563378888
OPERATING HOURS
Daily, 9 a.m. – 1 a.m.

 

Chihuly 8-course Weekday Afternoon Tea: 12 p.m. – 5 p.m.

Chihuly Weekend Afternoon Tea Buffet: 2.30 p.m. – 5 p.m.

Bar Bites: 12 p.m. to 11 p.m daily
Being located at one of the most well-known five-star hotels on the island, Chihuly Lounge offers a quality menu filled with a variety of tea buffet courses.
They serve sandwiches, hot and cold savoury selections, and desserts. They also have a special tea mocktail set and tea set stand.
If you want an extra decadent feel for your catch-up with friends, this is one of the best afternoon tea in Singapore in 2021 that you could go to. 
Highlights
Tea mocktail set
Wide range of drinks menu
Customer Reviews
Most customers had a satisfying experience at Chihuly Lounge. They praised the lovely tea buffet sets and accommodating staff.
"Went there for high tea with the family and the atmosphere there was very calm and inviting.
Although we were seated near the live band, the music wasn't loud to drown out conversations. Great selection of both hot food and desserts. Loved the egg dish and soft shell crab."
Anyway, there you have it! That's our list of places with the best high tea in Singapore!
Have you already visited at least one from our list? If you have, let us know about your experience!
And if you'd like to know more high tea spots, see these best cafes in Singapore! Aside from the usual meal courses, they also have a generous set of high tea treats!