What to Do at the Singapore Botanic Gardens: An Itinerary
Looking for a breather from the urban jungle that is Singapore? We suggest spending a day at Singapore Botanic Gardens located at the heart of the city.
Apart from taking a stroll, there are plenty of things you can do here, thanks to park expansions in the last couple of years. Whether you're visiting for the first time or not, we curated this itinerary to give you some ideas on what to do at the Singapore Botanic Gardens!
Go on a Walking Tour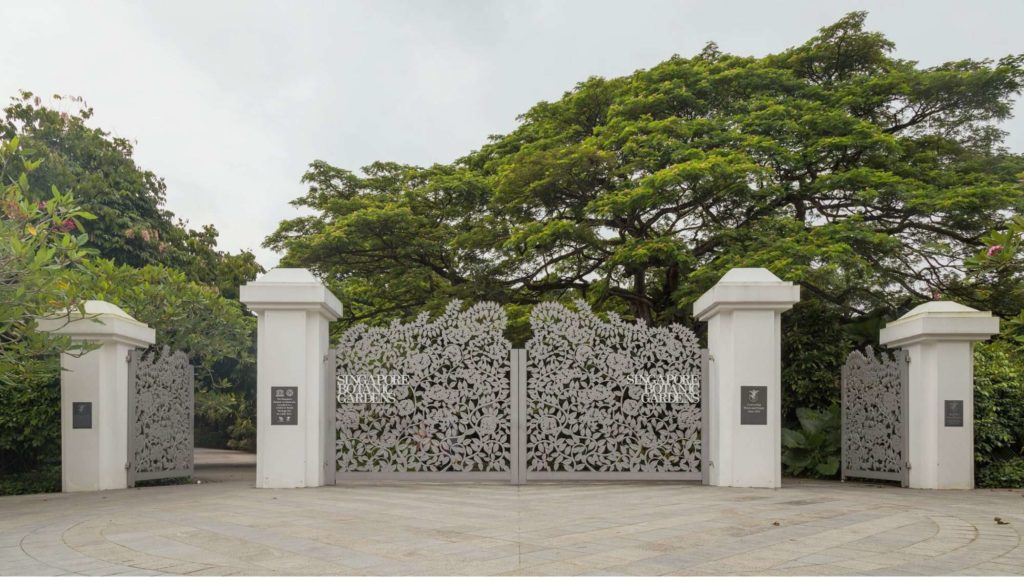 If you haven't visited the gardens yet, the first thing you should know is that it's massive. It's so massive that it has four different "cores" or areas featuring their own theme and set of attractions, as described below:
Tanglin
This is also known as the "heritage core" featuring the oldest attractions of the garden dating back to 1859. Some attractions include the Bonsai Garden, the famous gazebo, Swan Lake, and the Heritage Museum.
The Tanglin entrance is accessible via public transport and private vehicles, with car parks available. Dogs are allowed in the Bonsai Garden and Plant House.
Tyersall-Gallop
This area is designed to integrate with the gardens' existing rainforest to form a larger forest habitat. Some attractions include The Learning Forest, National Orchid Garden, Botanical Art Gallery, and more.
Open-air car parks are available at the Tyersall Gate and Gallop Gate. Dogs are only allowed in the ginger garden and non-elevated walkways and boardwalks in The Learning Forest.
Nassim
This section has several sub-gardens featuring an array of flowers, herbs, ferns, and trees. Some attractions include the Rainforest, Fragrant Garden, Healing Garden, Evolution Garden, and more.
Basement and open-air car parks are available at Nassim gate. No dogs are allowed in the attractions.
Bukit Timah
Otherwise known as the "educational and discovery zone," this area showcases hundreds of plant species. Attractions include the Eco-Garden and Eco-Lake, Children's Garden, Foliage Garden, and Ethnobotany Garden.
The Bukit Timah entrance is accessible via public transport and private vehicles, with car parks available. No dogs are allowed in the attractions.
Getting an idea of these core attractions would allow you to plan your walking tour accordingly, especially if you intend to bring your furry buddy along with you.
Alternatively, you can also take a free guided tour for an educational experience. These are conducted on Saturdays held at different parts of the garden, which you can see here. 
Plan a Photoshoot with a Friend
Are you looking for something new to post on your social media feeds or blog? You can never go wrong with having nature as your backdrop, and the good news is that there's plenty of stunning areas around the garden to strike a pose and snap a shot!
Our favourite spots include the waterfalls at the Ginger Garden (pictured above) and the SPH Walk of Giants, which features an elevated boardwalk that brings you up-close to a diversity of plant species.
All you have to do is to bring a camera, a tripod, or even just your phone. Don't forget to bring a friend with whom you can take turns taking photos.
Go on a Picnic at Palm Valley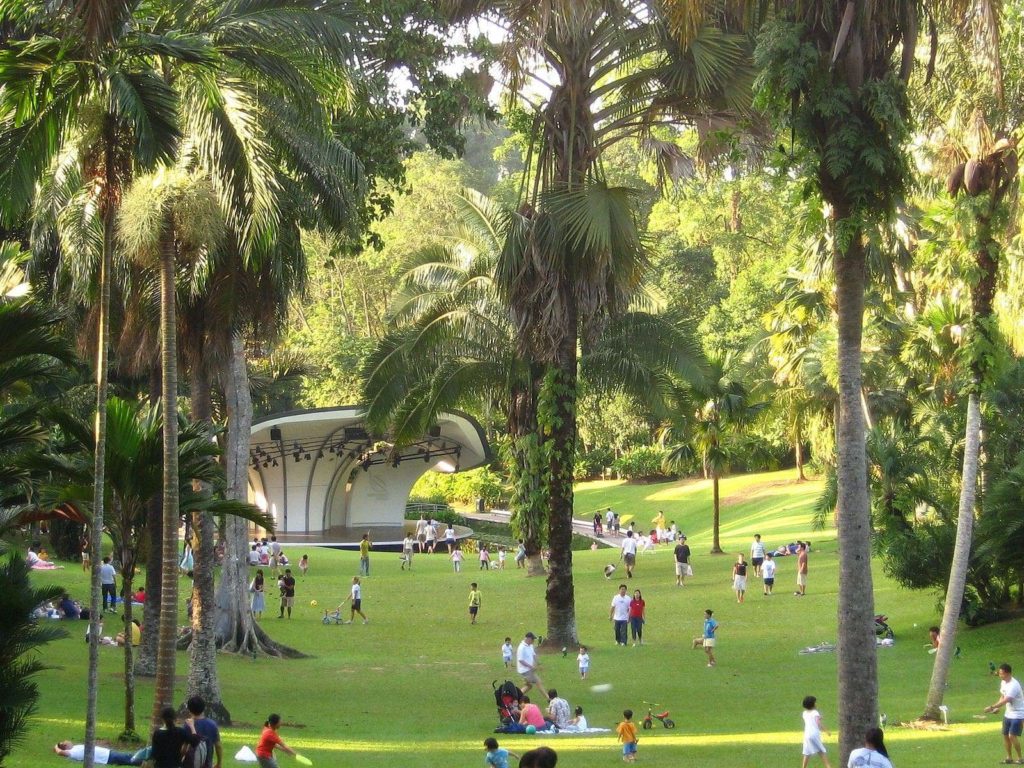 In between your strolls, you might want to take a little break by having a picnic at Palm Valley near the Nassim entrance. There's plenty of open-air space to set up a comfy little spot to have a snack and soak up the sun.
So before your visit, be sure to pack up a lunch box, a blanket, a water bottle, and a nice book to read for the rest of the day. 
As a little tip, we highly recommend checking out Bee's Knees, which is a restaurant located at The Garage, if you don't have your own picnic set. Their "picnic buzz-kets" come with food and beverages of your choice, plus a blanket, some cushions, and a foldable table that you can borrow for the rest of the day. 
If you're lucky, you might also get to witness a free classical concert that they occasionally hold at Symphony Lake (currently paused due to COVID-19).
Do Yoga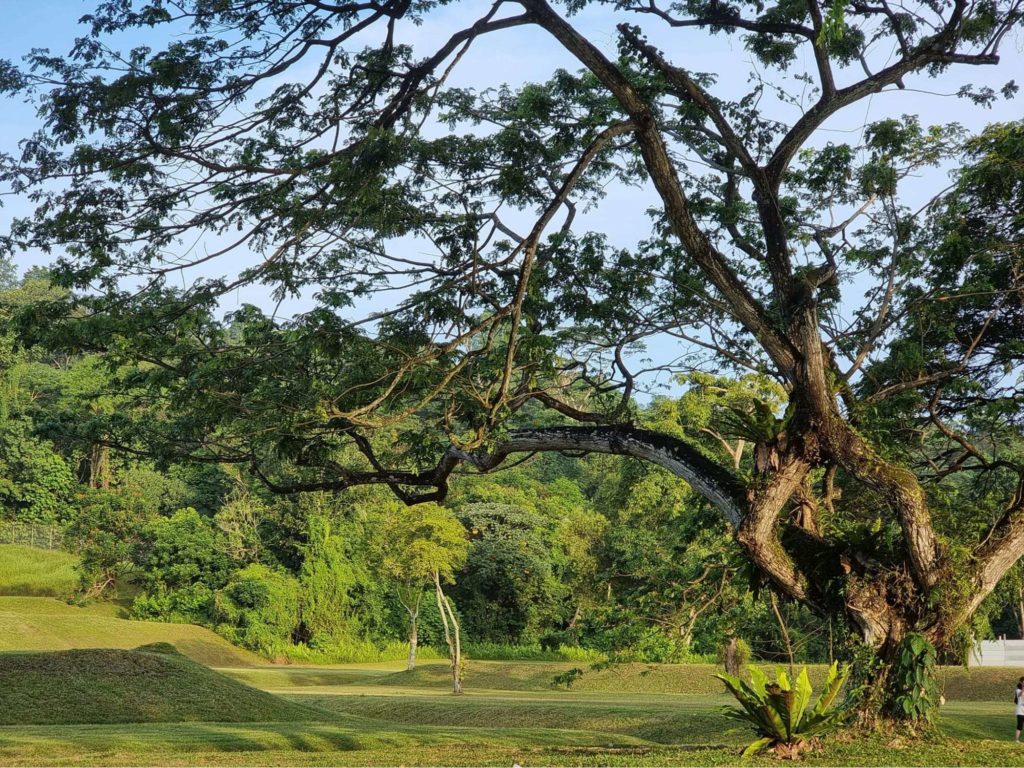 Considering the garden's massive area, chances are that you're going to find a quiet little spot where you can meditate and do yoga. For this activity, we highly recommend staying away from popular attractions like Swan Lake, the National Orchid Garden, and Symphony Lake.
Instead, try going to our personal faves for a tranquil respite: the Eco-Garden and Eco-Lake, the Bambusetum, and the Healing Garden.
Enjoy Al-fresco Dining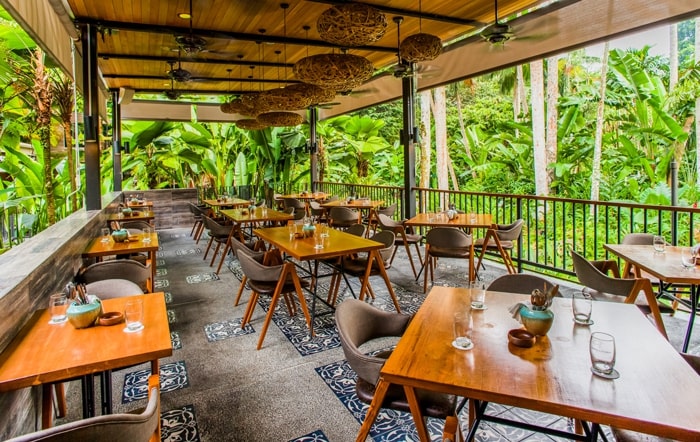 Can't get enough of the garden's gorgeous foliage? End your day with an appetising meal at any of the restaurants located inside of the garden.
For starters, you can check out The Halia (which we've reviewed before!), which is a garden-inspired dining spot that serves international cuisine. It's the go-to place for vegetarians and friends who enjoy weekend brunches.
There's also The Garage—a garden restaurant and bar offering contemporary European cuisine with Asian inflections. This cozy restaurant is a perfect option for a romantic date night to conclude a full day exploring the garden. 
Finally, you can also consider Corner House if you fancy a unique dining experience. This Michelin-starred restaurant features a fusion of French-Asian cuisine, perfect for special occasions.  
More Resources about Activities in Singapore