11 Easy Tips to Travel on a Budget in Singapore
Planning to visit the Lion City soon but don't have too much of a travel fund? We got you!
Today's post will give you tips to travel on a budget in Singapore without taking away any of the touristy fun and enjoyment you're looking forward to. We also added some tricks for the thrifty traveller.
Plan your itinerary in advance
Secure a flight with competitive rates
Hunt for the most affordable accommodations
Research free stuff you can do during your stay
Patronise hawker centres and local eateries
Don't be scared to drink water from taps
Get a Singapore Tourist Pass for public transportation
Visit thrift shops or flea markets
Consider pocket Wi-Fi rental
Travel on foot to different places in Singapore
Purchase combination or multi-park tickets
Can you travel to Singapore on a budget?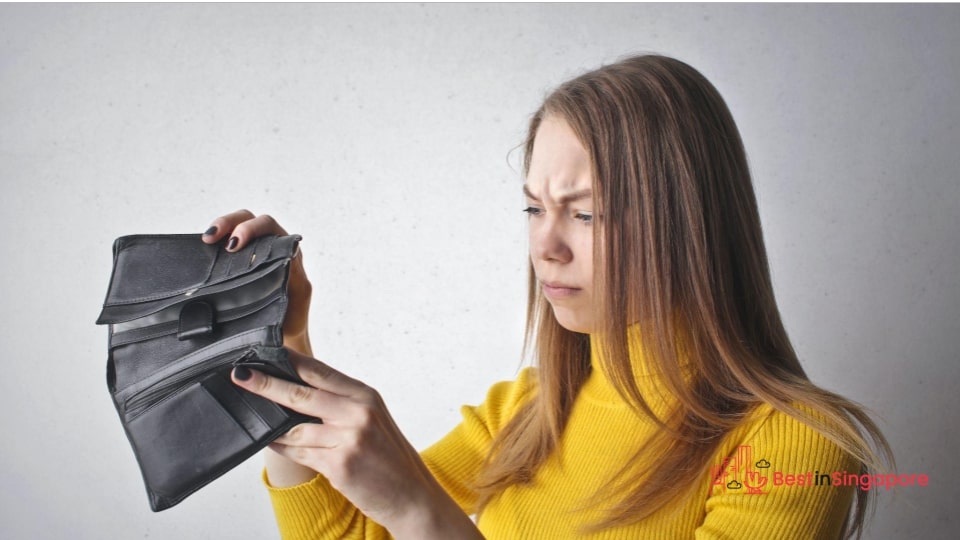 Many tourists have asked themselves, "Can I stay in Singapore on a budget?" Lucky for you, the answer is an emphatic yes.
However, it's important to do some advanced research and planning in order to accomplish this. There are no ifs and buts about it—Singapore is an expensive country, so you'll need to be prepared to spend some money while you're here.
1. Plan your itinerary in advance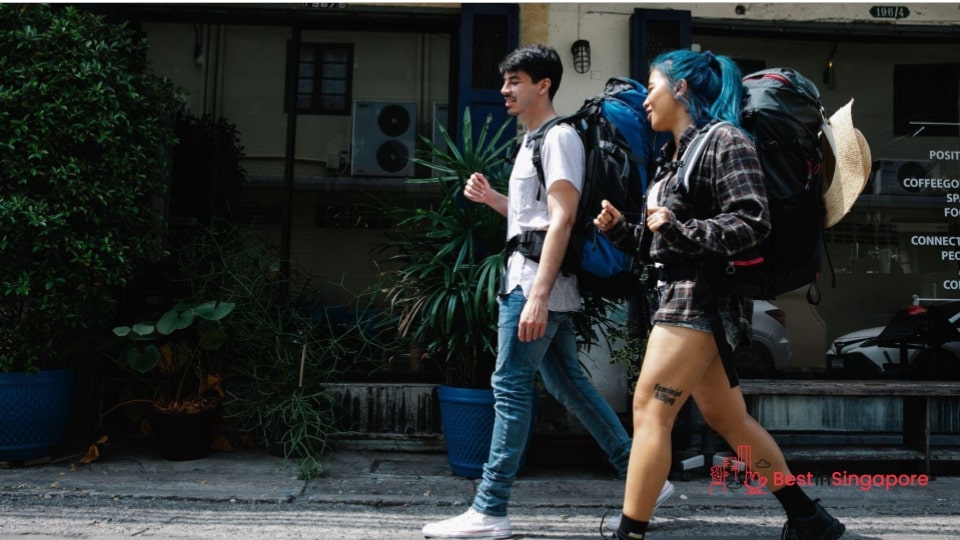 Thrifty traveller tip: Winging it is the worst decision you can make while budget travelling. Though you don't have to follow travel agencies' itineraries to a T, you'll still need to make solid plans for your visit.
One of the most important initial questions is how many days should you spend in the country. We have an ultimate 2-day Singapore itinerary guide to help you out, though you can plan for several more days or weeks of visiting.
See how many days you can spend in the country and budget accordingly. Factor in if you're travelling alone or with a companion/group of people so you can determine how to split the expenses (if it's the latter).
Look up events and peak seasons that might make the locations you want to visit crowded and hot. Some establishments might also jack up prices due to tourists' presence during peak times, so be wary of them.
2. Secure a flight with competitive rates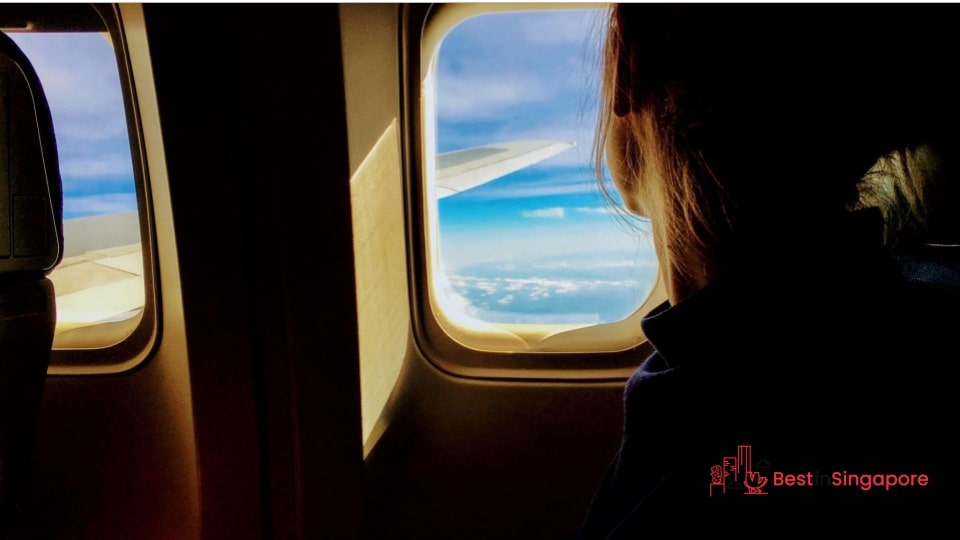 Thrifty traveller tip: Got a great miles card you've been using a lot? It might have enough air miles on it to earn you a free flight!
Knowing how to book cheap flights to anywhere is key to travelling on a budget. One way to do so is to compare plane tickets from major airlines (including Singapore Airlines) on your preferred dates.
Doing this can help you determine the cheapest months to fly out from your place of origin to Singapore. Try to look up tickets as early as you can without compromising major dates and occasions so you can have enough wiggle room to reschedule.
Many travellers also swear by using different search engines to compare flight prices. And it won't hurt to use some flight comparison tools like Google Flights to get the best rates on your selected schedule.
3. Hunt for the most affordable accommodations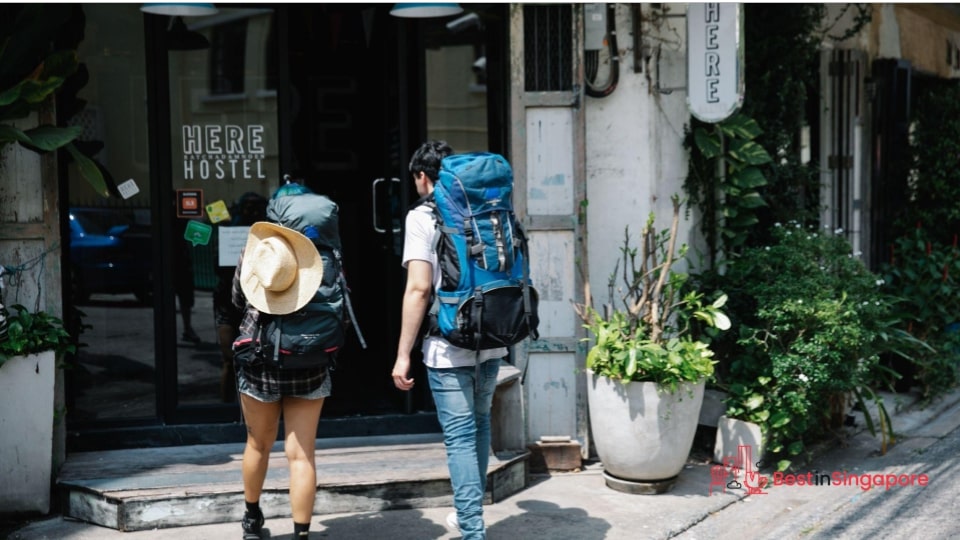 Thrifty traveller tip: Instead of a full set of luggage, simply pack a duffle bag to hold your clothes so you won't take up too much room space.
If you're going to be doing a lot of sightseeing during the daytime, there's no real reason to check into a luxury hotel. You can consider your room as a safe place to park your bags and snooze at night.
So if all the accommodation you need is just somewhere to sleep and take a shower, make sure to canvass for affordable places in advance. You can visit or look up some budget hotels in the location you'll likely frequent.
Or if you're feeling a bit adventurous, consider checking into a capsule hotel! But please take note that this is only for those who don't mind sharing spaces with other travellers.
4. Research free stuff you can do during your stay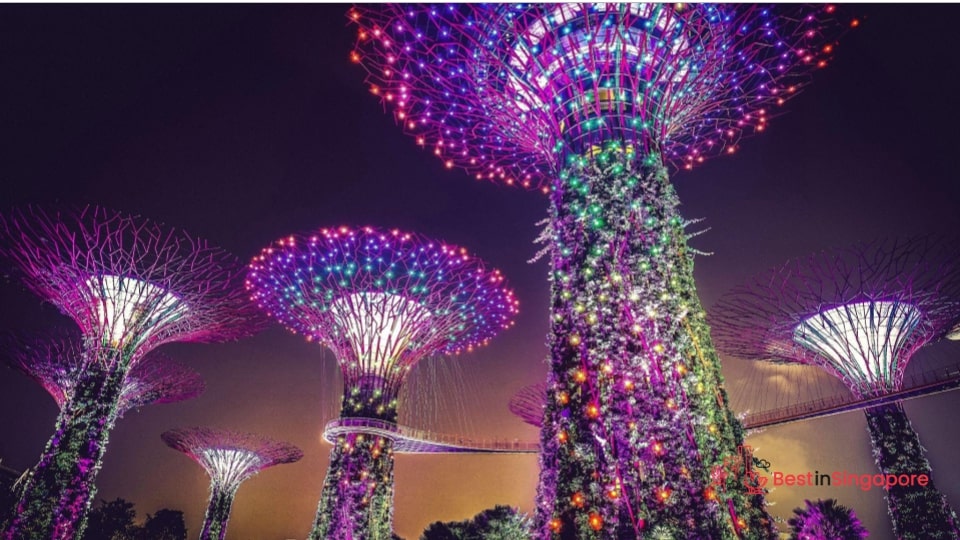 Thrifty traveller tip: Certain places in Singapore have waived entry fees, free Wi-Fi, and even offer concerts and performances at no charge!
It may be costly to live or linger in Singapore. However, there are still enough free things to do at night, during the daytime, and just about any time of the day!
For instance, there are fun and free things to do with your family here. They include nature immersion and exploration trips, educational and heritage tours, hitting the beach, and even visiting farms and museums.
And at night, the city comes alive in a burst of light, colour, and sound with free light shows like Spectra at Marina Bay Sands, the HSBC Rain Vortex Light & Sound Show at Jewel Changi Airport, and the Wings of Time show at Sentosa.
5. Patronise hawker centres and local eateries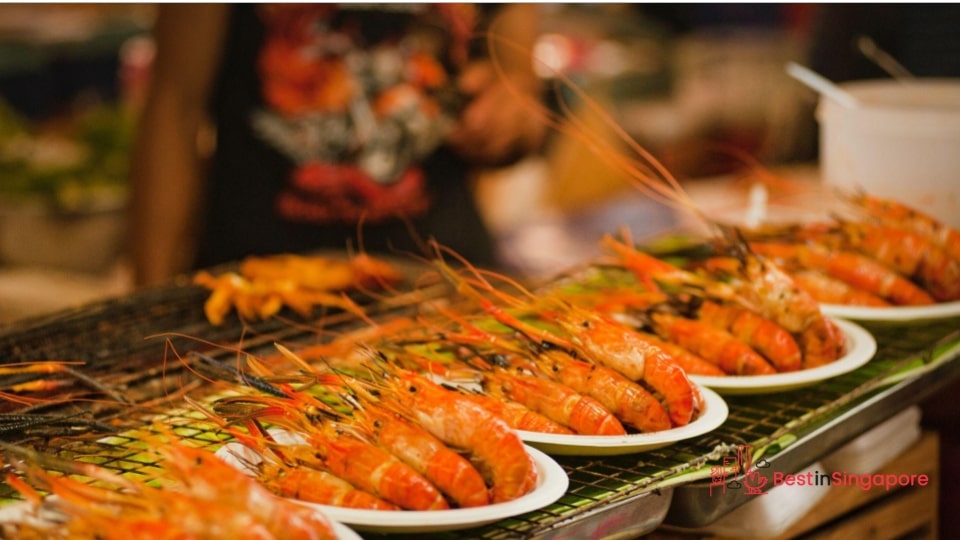 The hawker stalls in Singapore go beyond making locals' tummies happy and full. They also represent an appetizing yet affordable way to introduce the country's culinary legacy and culture to visitors.
The Singapore hawker culture has become UNESCO heritage-recognised, so you know you're getting only authentic and uniquely Singaporean fare. So forget about pricey fine dining because you can stretch your budget (and waistline) by patronising it.
The great news is that hawker centres and local eateries aren't hard to come by. You can find them practically anywhere from Arab Street to spots where busy people prefer to get their brunch.
6. Don't be scared to drink water from taps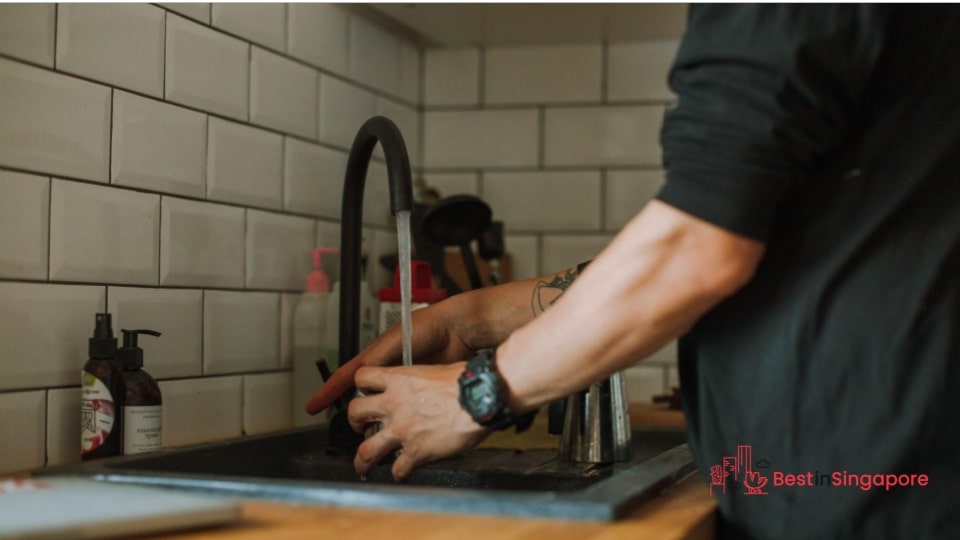 Thrifty traveller tip: Be cautious about bringing a water bottle if you're taking the train in Singapore, as taking even a sip of plain water while on it is prohibited.
You can rest assured that it's perfectly safe to drink tap water in Singapore. The Four National Taps in the country exhibit an efficient water catchment that makes this possible.
And if your accommodations have water filters in their taps, you can always fill up your flask or water bottle instead of buying bottled water from shops. A lot of establishments also allow customers to top up their tumblers for free.
So go ahead and guzzle water straight from any tap. The World Health Organization has deemed it perfectly safe to do so, after all.
7. Get a Singapore Tourist Pass for public transportation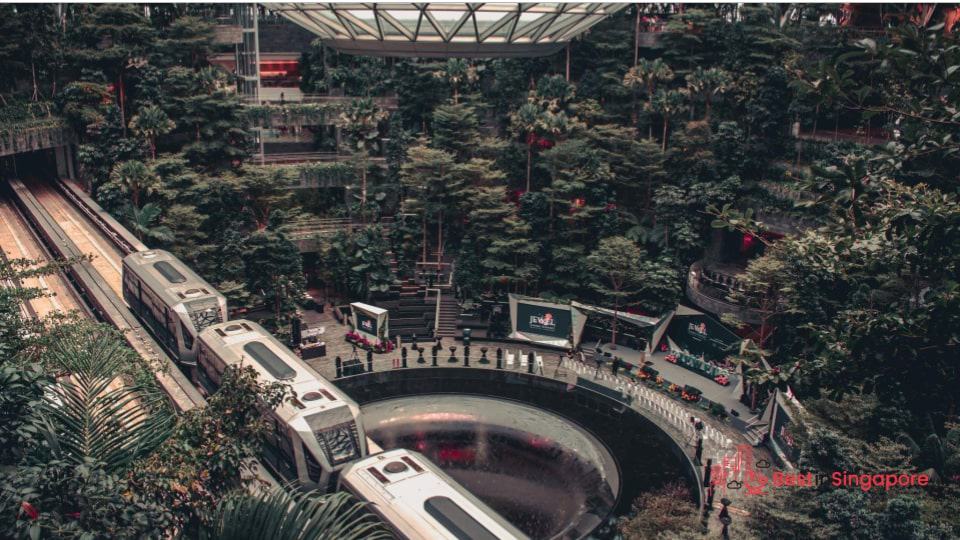 Thrifty traveller tip: The Singapore Tourist Pass has a validity of one, two, or three days. Choose one according to the length of your stay/itinerary.
If your chosen destinations in Singapore are spread out across the city, you're better off getting a Singapore Tourist Pass or an EZ-Link card. You can purchase either pass as soon as you step foot inside Changi Airport.
The EZ-Link card can be bought in train stations or mini-marts with either a S$5 or S$7 value in each. On the other hand, the Singapore Tourist Pass offers unlimited train and bus services for a certain number of days.
These passes are cheaper and more friendly taxi alternatives. Plus, they can give you a chance to experience the efficient transportation of the country.
8. Visit thrift shops or flea markets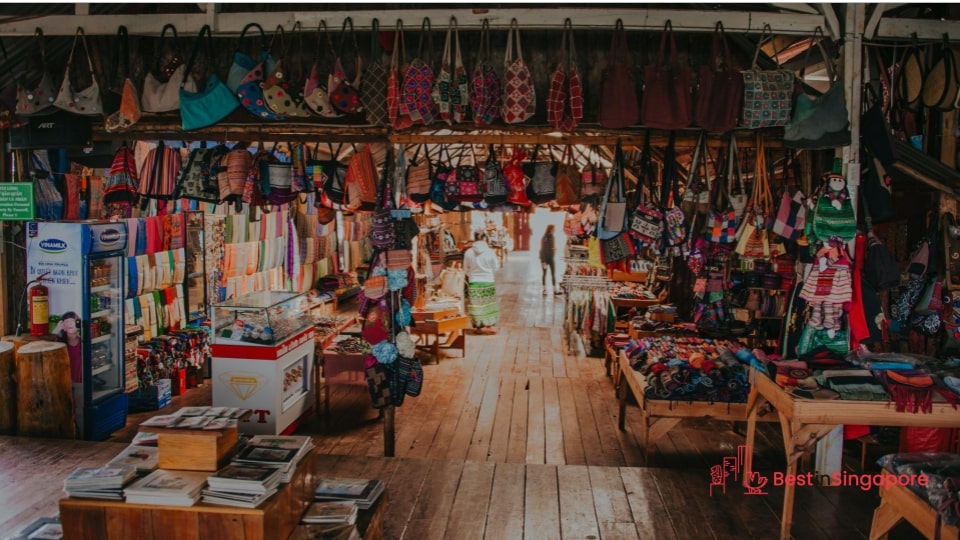 Thrifty traveller tip: You can ask for a discount when you buy in bulk, but haggling is generally not practised among Singapore vendors.
Plenty of tourists often wonder if Singapore is a cheap place for shopping. We believe it can go either way, as there are thrift shops here apart from high-end luxury boutiques and stores.
So if you want to go souvenir shopping, pick local markets and thrift stores over those in pricey shopping malls and department stores. Some of the places we'd recommend include Lucky Plaza, Chinatown, Bugis Street, and Mustafa Centre.
In particular, Chinatown is a treasure trove of unique finds. You can get anything from fashion accessories made of silk to Chinese medicine and herbal teas there.
9. Consider pocket Wi-Fi rental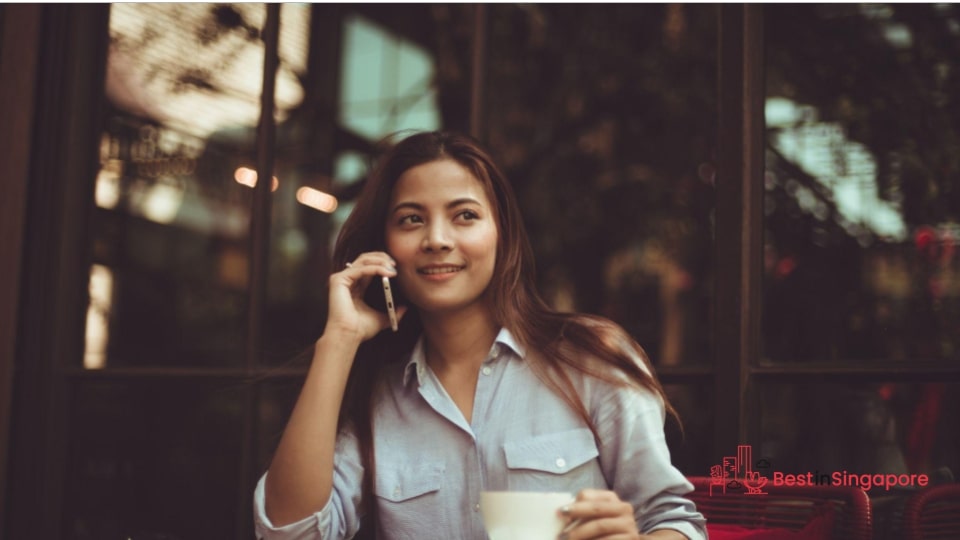 Thrifty traveller tip: As they are high in demand, make sure to reserve a pocket Wi-Fi in advance at Changi Airport.
If you're travelling with someone else or other people, it's practical to bring a portable Wi-Fi device with you on your visit to Singapore. Data SIM cards are best for solo travellers and are better suited for emergency international calls.
With pocket Wi-Fi, you can split the cost among multiple devices. It's a great way to communicate and travel on a budget since you can connect up to eight devices on it at once.
It's pretty handy and convenient to use, as well. Once you reserve one, you can simply pick it up at Changi Airport, and then drop it off in the same location before your departure.
10. Travel on foot to different places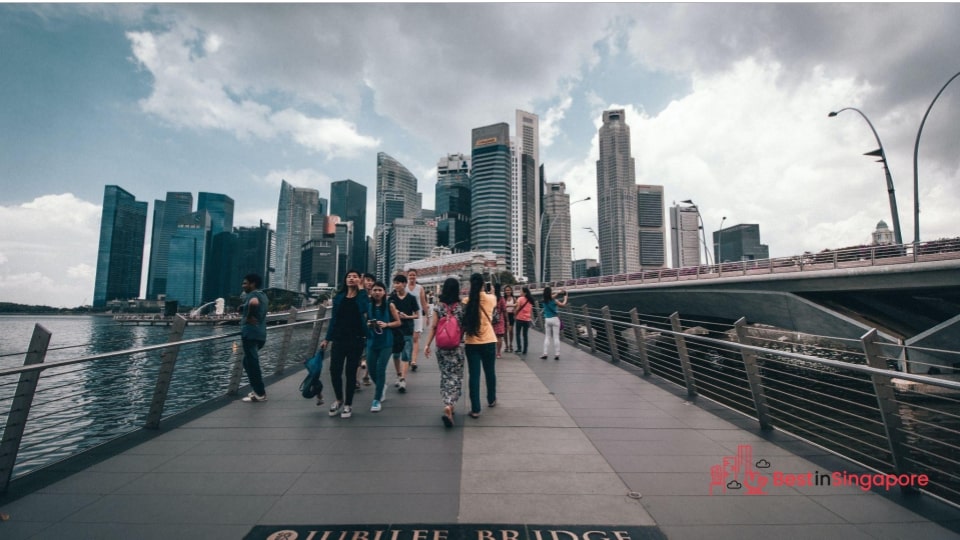 Thrifty traveller tip: Wear comfy hiking boots or running shoes if you plan to do a lot of walking around the city.
To say that Singapore is a walkable nation would be an understatement. It's planned and laid out in such a way as to provide a safe, secure, comfortable, and even pleasant pedestrian experience.
Aside from getting a good cardio workout, exploring the country on foot can also become a feast for all the senses. There are pockets of manicured green spaces interspersed with awe-inspiring buildings and lots of multicultural views to drink in.
It can admittedly get humid in Singapore since it's in a tropical location. The great news is that it's easy enough to duck into an air-conditioned space any time of the day (for free!).
11. Purchase combination or multi-park tickets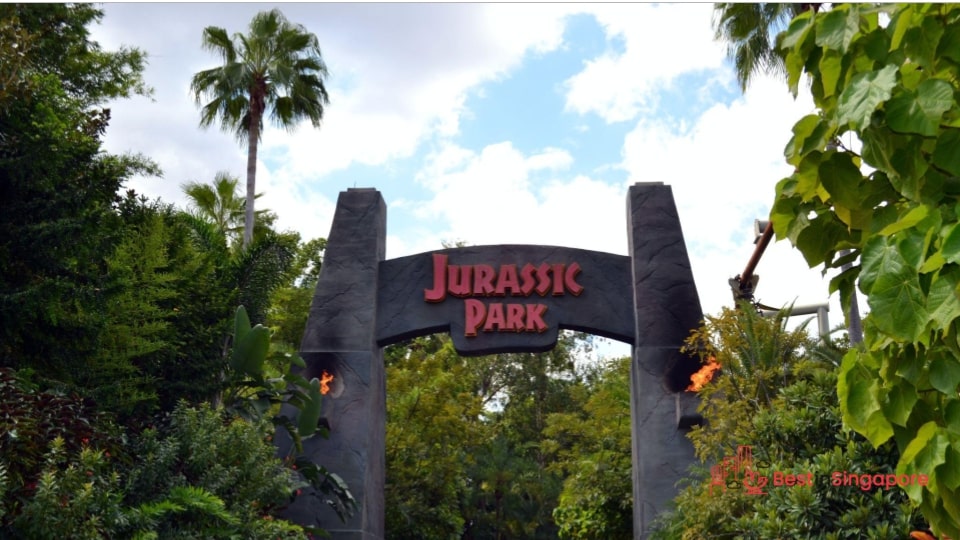 Thrifty traveller tip: Look for bundle passes or combination tickets that can save you at least 30% of what admission fees usually cost (yes, they exist!).
Want to have the full Singapore tourist experience but are on a tight budget? Here's a great solution—buy combination tickets or bundle passes.
There are plenty of multiple attraction passes that can enable you and other people in your group to enjoy a fraction of what Universal Studios Singapore tickets usually cost. And you can choose from a variety of tourist attractions you prefer, too!
So whether it's an amusement park experience or one that involves nature, safaris, arts and museums, cultural immersions, culinary excursions, or even wellness trips, you're likely to find a combination pass for it.
Before You Pack Your Bags…
We believe that the best way to enjoy yourself is to get to know the place you're visiting. Singapore may be a small country, but there are plenty of things that make it unique and worth knowing.
Along with its shining and well-curated tourist attractions, there are reasons why the country is so strict. It's a nation that takes cleanliness, discipline, and safety seriously so that everyone—from locals to tourists—can have the time of their lives here.
So go ahead and get to know and understand Singapore through books, travel blogs, TV programmes, and other reliable sources. Or ask someone who's been here before how their travel on a budget to Singapore went and what worked (or didn't).