By Michaela Koh
TCM (Traditional Chinese Medicine) has proven to be highly effective for improving muscle strength, quality of sleep, as well as reducing inflammation and many more health benefits. So to maintain a healthy body and mind, you might want to try visiting a clinic that offers the best Chinese medicine in Singapore.
Lucky for you, we've gone across the island just to find the most well-known clinics where you can be treated with the best Chinese medicine in Singapore. Read our list below to know more about their services.
(Note: The list is in no particular order.)
1.  Anne Tiang TCM Clinic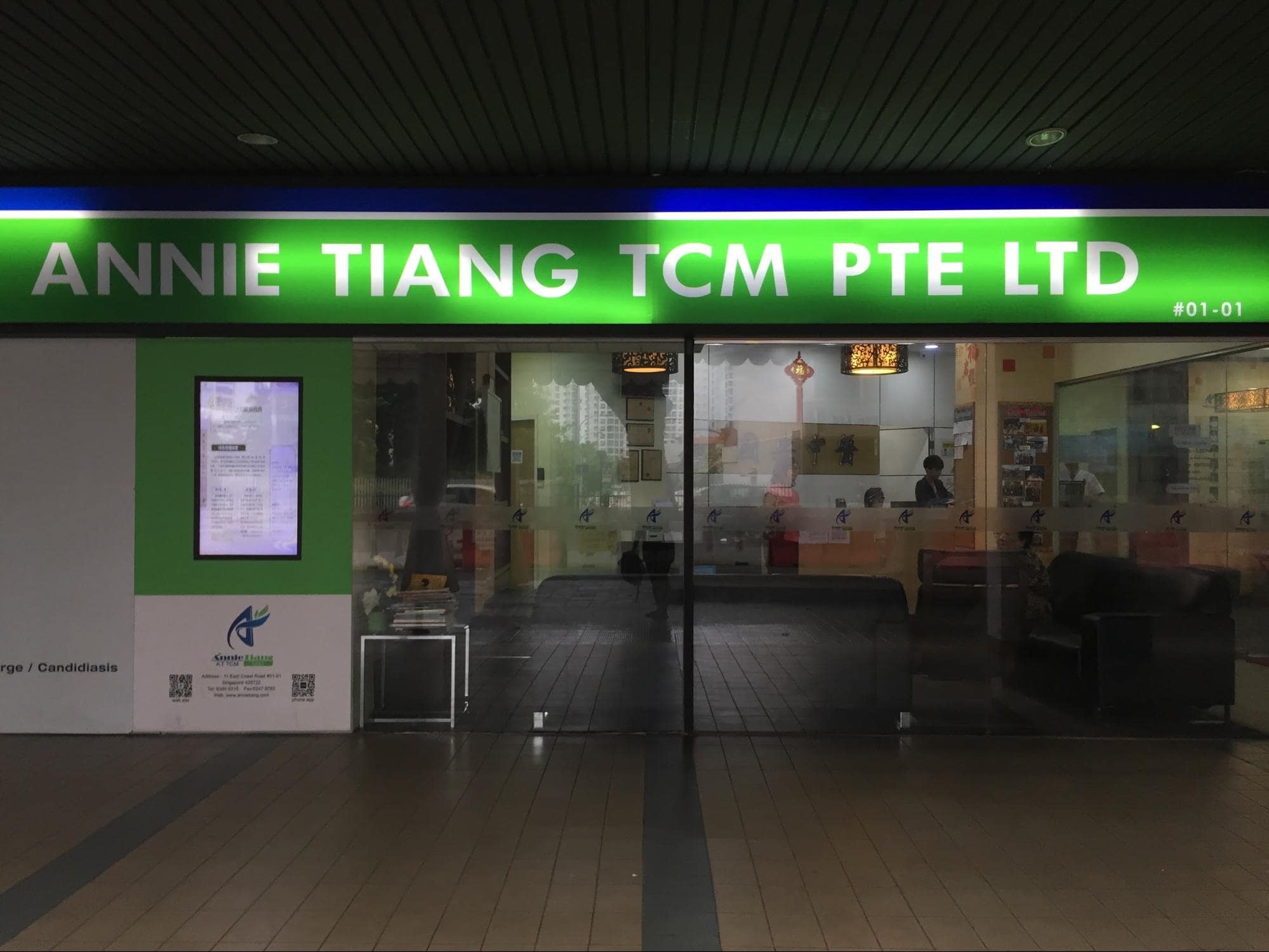 Anne Tiang TCM Clinic features a group of experienced physicians who specialise in Chinese medicine. Being one of the longest-running TCM clinics on the island, the clinic provides a competent range of treatments such as pain relief, acupuncture, orthopaedics, TCM treatment, and more.
They also specialise in women's health, as well as weight loss and facial treatments. When it comes to internal medicine, they help treat hypertension, high cholesterol, diabetes, and headache.
Highlights
Acupuncture
Chinese medicine products
Internal medicine treatments
Customer Reviews
Customers had a satisfying experience with the high-quality treatments of Anne Tiang TCM clinic. This is why the clinic is known to have the best Chinese medicine in Singapore.
A customer shared this story:
"Last week I go to Annie Tiang TCM at East Coast Road.Great service and friendly staffs.I have a chronic back and knee pain from bad sleeping posture and sports injury respectively. After a few treatment therapies, my knee can bend without pain and my back feel soooooo much better! The female therapist by the  name Jackie really knew how to press the acupoints on my body and i felt an instant relief after the massage. A male Chinese Physician by the name of Dr. John Xia Yu treated me. He was friendly and his service was excellent! After loosening   up my tensed muscles, he used a few unique techniques, my neck was back to normal again. I felt relieved instantly! Highly recommended!"
2.  Oak Health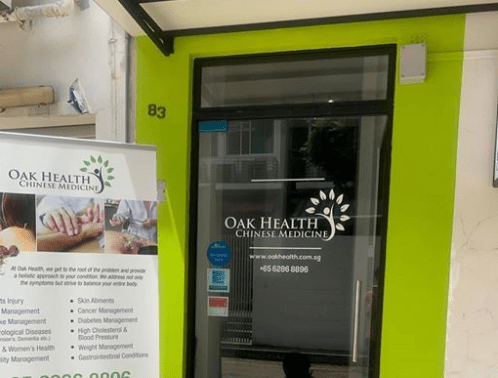 BEST FOR 
Various kinds of acupuncture treatments
WEBSITE
https://www.oakhealth.com.sg/
ADDRESS
83 East Coast Road Singapore 428786
CONTACT DETAILS
+65 62868896
OPERATING HOURS
Weekdays: 11am–9pm

Saturday: 10am–5pm
Oak Health offers an inclusive list of natural Western and Chinese treatments that target the root causes of health conditions. These conditions include chronic diseases, neurological diseases, men, and women's health, skin conditions, as well as kids ailments.
From the most complex diseases such as cancer up to the basic conditions like cold/flu, they have every treatment that you need.
Aside from these treatments, they also sell Chinese medicine products to help you maintain a healthy and stable condition even when you're at home.
Highlights
Laser acupuncture
Herbal medicine
Integrative therapy
Customer Reviews
Oak Health has received a lot of compliments from the customers saying that they've seen and felt improvements after only a few sessions. That's why they have the best Chinese medicine in Singapore.
Here's feedback from a customer:
"Through the recommendation of a friend, my husband saw Dr Gabriel for his tennis elbow which had been bothering him for years. Within two sessions of acupuncture, he could feel significant improvement. We appreciate that Dr Gabriel is attentive and though busy, takes the time to be detailed with his patients without prejudice. We love that he takes time to explain the likely cause of the issue and the treatment plan. The staff are friendly and treats everyone like family; they often offer their pantry food or whatever tea that they are brewing for the day to waiting patients. Strongly recommended."
3.  Enok TCM Clinic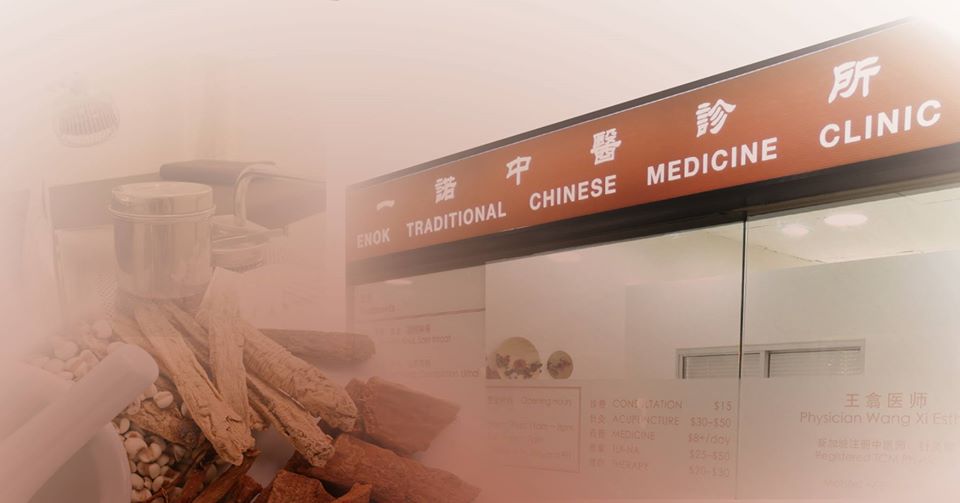 | | |
| --- | --- |
| BEST FOR  | Combination of traditional and modern treatments |
| WEBSITE | https://www.enokclinic.com/ |
| ADDRESS | 14 Scotts road #05-48 Far East Plaza, S228213 |
| CONTACT DETAILS | (+65) 9658 7802 |
| OPERATING HOURS | Weekdays (except Friday) )and Saturday: 11am–8pm |
Enok TCM Clinic is an award-winning clinic that provides an excellent combination of traditional techniques and modern technology. Rest assured that their non-invasive treatments are absolutely safe and have minimal side effects.
Their professional and skilled physicians specialise in acupuncture, herbal medication, and therapy. These treatments serve as a solution for diabetes, asthma, insomnia, body pains/injuries, skin diseases, and many more.
Highlights
Herbal medicine and therapy
Gynaecology and cosmetology
Accessible location
Customer Reviews
Customers said that they've found the treatments of Enoch TCM Clinic to be highly effective for both minor and major health conditions. Therefore, most of them said that they truly have the best Chinese medicine in Singapore.
4. Oriental Remedies Group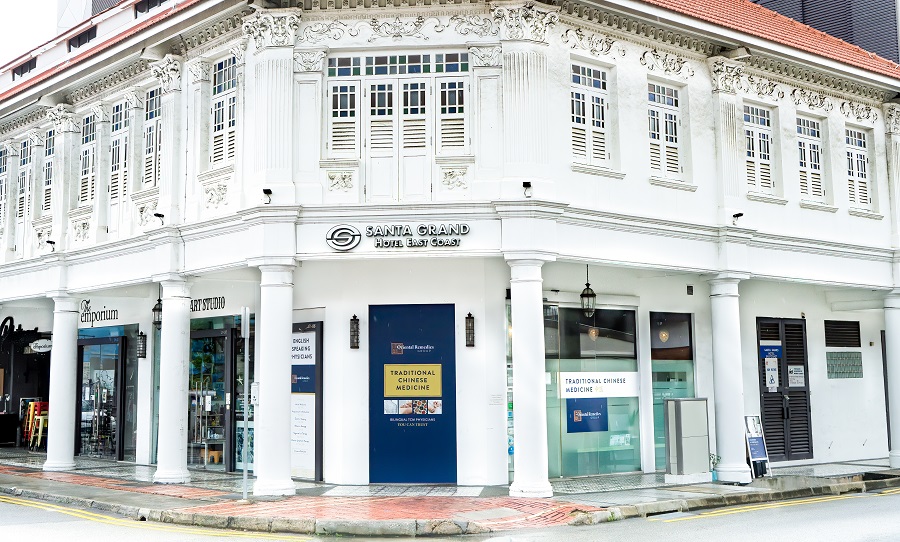 BEST FOR 
Trusted Bi-lingual Physicians who combine traditional with tech-enhance therapies to help patients feel better faster
WEBSITE
https://www.orientalremediesgroup.com/
ADDRESS
Oriental Remedies Group (Jurong East)
253 Jurong East St 24 #01-227, Singapore 600253Oriental Remedies Group (East Coast)
171 East Coast Road, #01-06, Singapore 428877
CONTACT DETAILS
(+65) 8742 2163| [email protected]
OPERATING HOURS
Oriental Remedies Group (Jurong East)
Mon (10:00am – 6:00pm)
Tue – Sat (10:00am – 8:00pm)
Sun (10:00am – 7:00pm)Oriental Remedies Group (East Coast)
Tue – Sun (10:00am – 6:00pm)
Oriental Remedies Group (ORG) is a leading patient-centred healthcare provider offering effective treatments grounded in Traditional Chinese Medicine (TCM) and enhanced with medical technology.
Trained in both Biomedical Science and TCM, their trusted bilingual physicians aim to provide the most effective care for their patients by Traditional Chinese Medicine and tech-enhanced therapies such as Electro-Lymphatic therapy.
Their combined team has more than 50 years of experience in the TCM and wellness industry, and they have witnessed many people with 'sub-health' issues – something that hinders them from achieving their fullest potential. Hence, their vision is to help all mankind #BeTheBestYouCanBe by leading a healthy and fulfilling life, supported by their services and products.
We all believe that prevention is better than cure, but because of our hectic lives, a lot of us end up making up choices that may not be optimal for our health. Hence, Oriental Remedies Group spends a lot of time and effort in educating the public, encouraging them to take more responsibility in managing one's own health, and making conscious decisions for wellness.
Highlights
Chronic Conditions – TCM Cancer Support, Stroke Recovery, and Infertility
Acupuncture and Herbal Medication
Electro-Lymphatic Drainage Therapy
Customer Reviews
Here is a review left by a very satisfied client:
"After being diagnosed with breast cancer (stage 2-3), I had a mastectomy within 3 weeks. The doctor recommended chemotherapy, radiotherapy and oral medications over a course of 5 years. I decided to just go for radiotherapy and oral drugs, and seek complementary treatments to help improve my condition. While Googling for complementary treatments, I came across Electro-Lymphatic Drainage Therapy (ELT) and its effectiveness. As such, I decided to give it a try and booked an appointment at Oriental Remedies Group.
When I first arrived, it did not look like a traditional TCM clinic. It was modern and cosy. The Physicians were very nice, friendly, and professional; they were very patient and answered all my questions with great attention and detail. As my breast cancer surgery involved removing lymph nodes, I felt swelling and tightness at my underarm area. The Physicians recommended herbal medication and ELT sessions for me to bring down the inflammation and improve the lymphatic circulation throughout my whole body.
I was pleasantly surprised as the ELT sessions worked very well for me and I felt great! The difference was significant – I no longer had pain and tightness around my chest and arm area. I could feel my muscles become more relaxed and my body getting better. I have done over 20 ELT sessions to maintain my wellness and take TCM herbal medication regularly from the clinic to keep me in optimal condition. I highly recommend ELT for those who haven't tried it – Oriental Remedies Group is the only TCM clinic to provide this treatment in Singapore."
5.  Heritage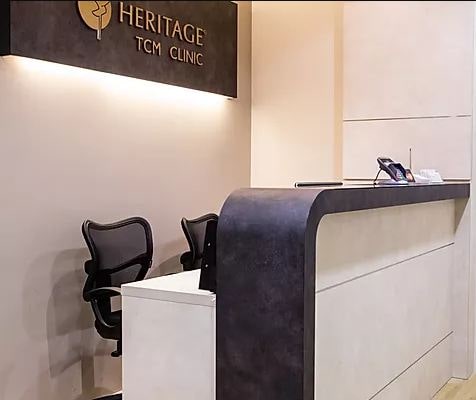 | | |
| --- | --- |
| BEST FOR  | Personalised TCM diagnosis, medication, and treatment |
| WEBSITE | https://www.heritagetcm.com.sg/ |
| ADDRESS | 304 Orchard Road Lucky Plaza, #05-43 Orchard Medical Specialists Centre Singapore 238863 |
| CONTACT DETAILS | +65 6836 0817 |
| OPERATING HOURS | Weekdays: 11am–5pm |
For several decades, Heritage has been providing the best Chinese medicine in Singapore. Their treatments and therapies can help manage certain conditions as well as maintain optimal health.
They give herbal prescriptions for chronic conditions and acupuncture for pain management. Both of these approaches can help you with stroke recovery, female fertility, body pain, injuries, insomnia, and other health-related problems.
Highlights
Herbal medication
Acupuncture
Massage cupping
Customer Reviews
Many locals have become regular visitors of Heritage because of their high-quality service, welcoming staff, and accessible costs. A customer wrote this feedback:
"I have been going to Heritage TCM for many years.  It started with treatment  for my shoulder and knee pain and can concur that the acupuncture is painless as Dr. Tan is highly skilled.  Since then I have also consulted Dr. Tan for other ailments which are all very effective."
6.  AMK TCM Clinic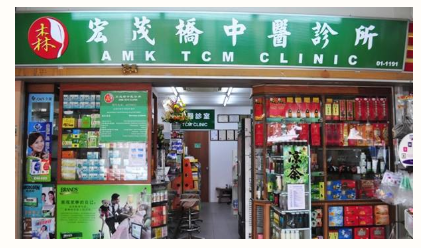 BEST FOR 
Acupuncture, Prescription and Consultation
WEBSITE
https://www.amktcm.com/
ADDRESS
Blk 102, #01-1191 Hougang Avenue 1
CONTACT DETAILS
 [email protected]
+65 6280 7172
OPERATING HOURS
Mon – Sat: 9:00AM – 08:00PM
Sunday: 9:00AM – 2:00PM Closed on Public Holidays
AMK TCM Clinic is a one stop TCM Healthcare & Treatment centre located in the Hougang area in Singapore. Their professional and skilled physicians specialise in performing Acupuncture, Acupuncture Slimming, Tui-Na, and Cupping Therapies.
When it comes to internal medicine, they help those with hypertension, hypotension, headaches, and more. One of their main focuses is to help you understand your physique, and how you can restore your inner balance and functions.
Highlights
Sells Supplements
Acupuncture Treatment
7.  MacPherson TCM & Wellness Clinic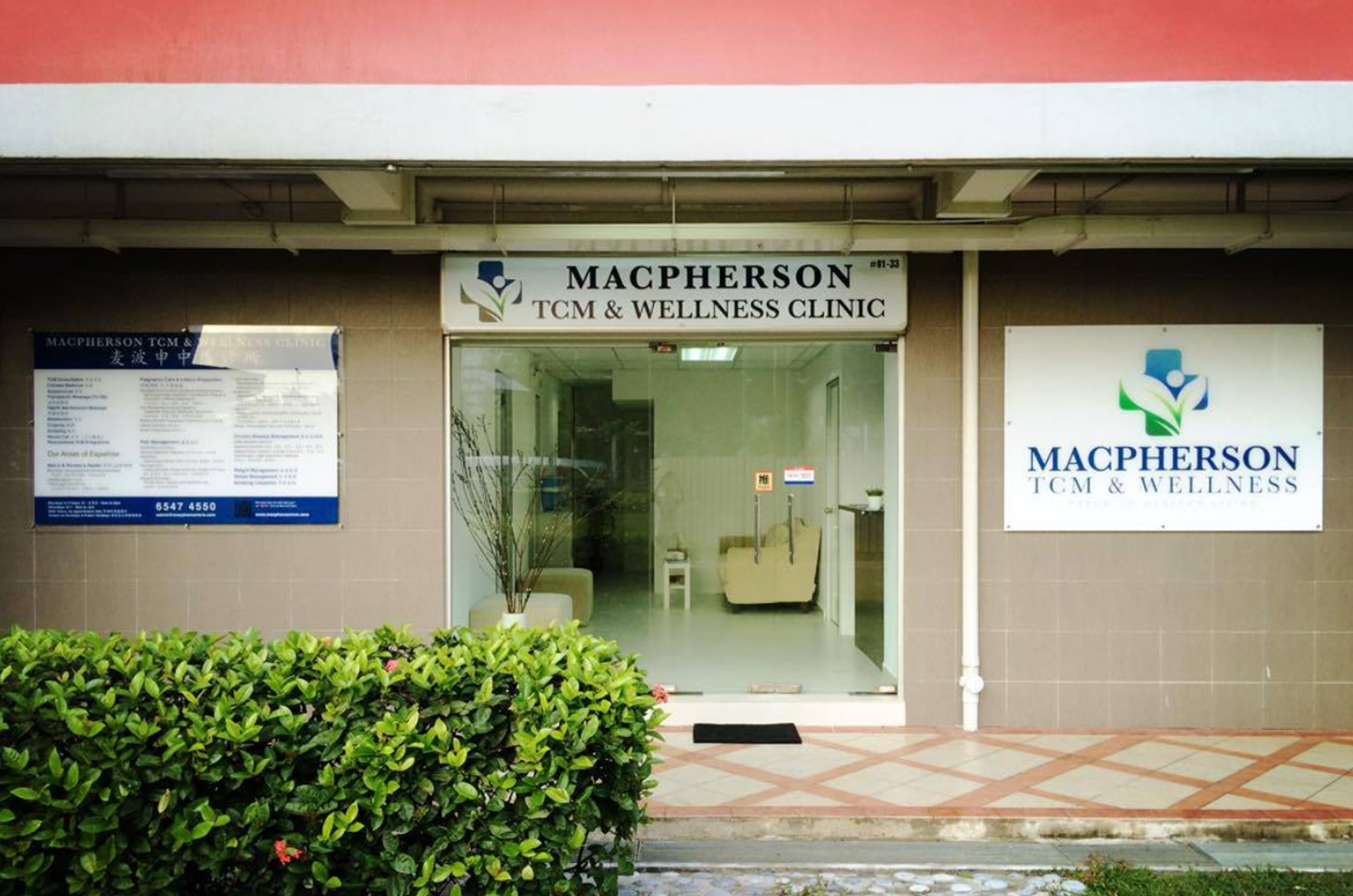 BEST FOR 
Pain Management, Fertility Support, Pregnancy Care
WEBSITE
https://www.macphersontcm.com/
ADDRESS
81 MacPherson Lane #01-33
Singapore 360081
CONTACT DETAILS
Tel : 6547 4550
WhatsApp : 8278 0645
E-mail : [email protected]
OPERATING HOURS
Monday to Saturday: 9am – 6pm, by appointments only

After hours, please contact for availability
MacPherson TCM & Wellness Clinic is a Traditional Chinese Medicine (TCM) clinic that provides high quality and reliable treatments. They're one of the only few TCM establishments that integrates TCM with Western Medicine perspectives, thereby optimizing their treatment results. In addition, they pride themselves on the highest standards of safety and hygiene.
MacPherson TCM is a one-stop place for a personalized, holistic TCM treatment. They offer full TCM services, which include TCM Consultation, Chinese Medicine Prescription, Acupuncture, Therapeutic Tuina (Chinese ancient form of massage), and Moxibustion.
Their main areas of expertise include pain management, fertility support, pregnancy care and labour preparation, as well as chronic disease management such as sleep disorders, gastrointestinal disorders, and allergic conditions.
Highlights
Pain Management
Fertility Support
Pregnancy Care
Customer Reviews
Many families have considered MacPherson TCM as their go-to clinics whenever they're feeling sick or are just in need of one of their services. It's definitely recommended by many. Check out these feedbacks left by very satisfied clients on MacPherson TCM's Google Review:
"Excellent service and treatment. I send my mother for her RA treatment at the clinic every Saturday. Has helped her cope with RA better. Herbs given by the medical practitioner helps to keep her healthy. Highly recommended."
"Dr Kong is patient and friendly. I was having backache and tailbone aching from 2nd trimester of my pregnancy. He did acupuncture and tuina on my first visit and managed to point out the part that was hurting me. Massage was on point and my tailbone doesn't hurt so much after that. He even message me the next day to see how was I doing after the session. Highly recommended."
8.  TCM Yishun Singapore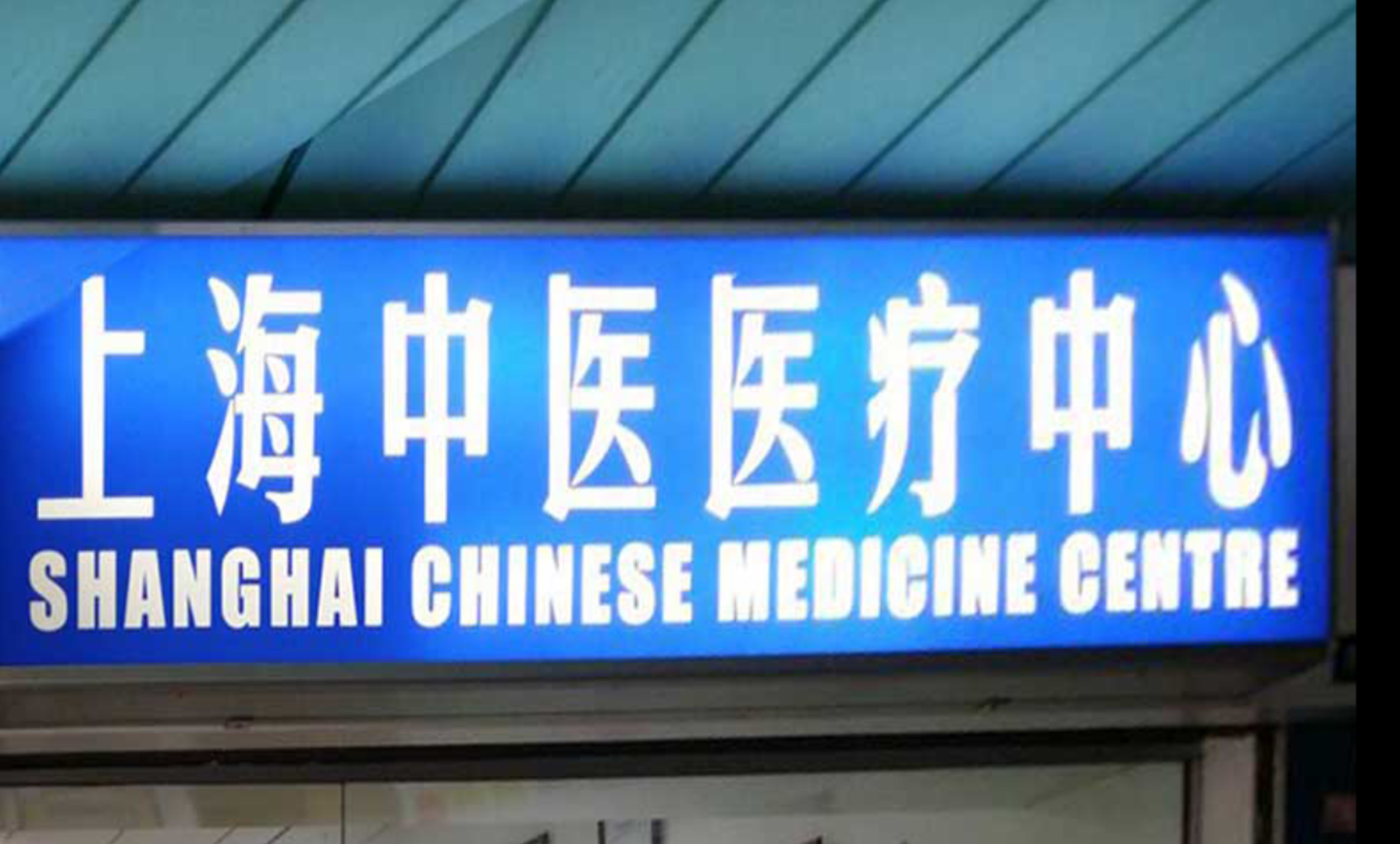 TCM Yishun Singapore is a leading establishment in Singapore when it comes to Chinese medicine. They have mastered the adaptation of using Chinese herbs and traditional methods to help cure almost any sickness.
Their services are applied to various fields in medicine, namely in pediatrics, gynaecology, orthopedics, dermatology, cosmetology, and even for cancer treatment. They make sure to include medicines for any illness that they have come across, as well as ones that they may encounter.
Aside from their amazing practices, what makes TCM Yishun Singapore one of the best is their physicians' vast knowledge and experience when it comes to traditional Chinese medicine. If you're ever in need of assistance with your illness, and you feel like traditional methods would help you better, then you might want to check out TCM Yishun Singapore.
Highlights
Internal TCM
Wellness Special Discount Package
TCM Cancer Treatment
9.  Yong Kang TCM Clinic YewTee Point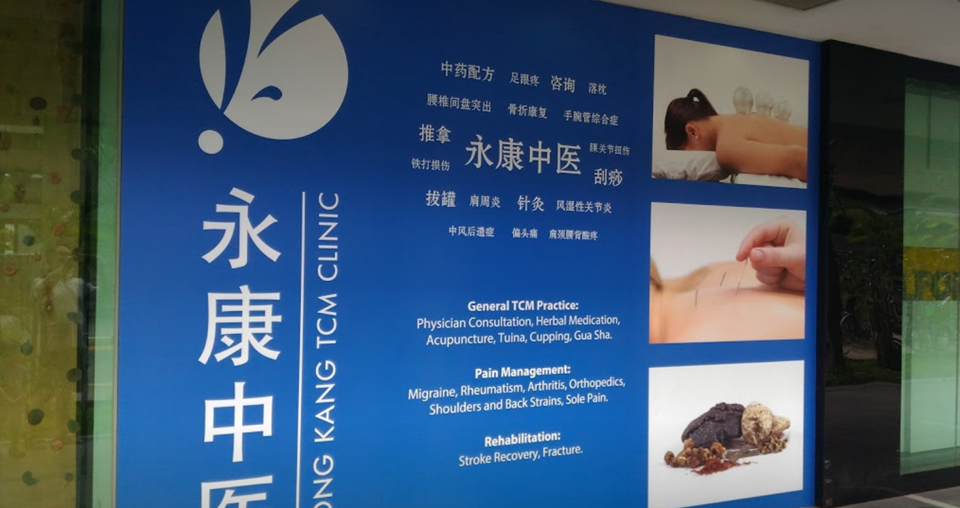 | | |
| --- | --- |
| BEST FOR  | Traditional Chinese Medicine Treatments |
| WEBSITE | https://www.yongkangtcm.com/ |
| ADDRESS | YewTee Point 21 Choa Chu Kang North 6, Singapore 689578 |
| CONTACT DETAILS | 9427 3800 | [email protected] |
| OPERATING HOURS | Monday – Saturday, 10am – 6pm |
Since 2003, Yong Kang TCM Clinic has been providing a wide range of Traditional Chinese treatments for various kinds of acute and chronic illnesses such as migraine, severe fatigue, common fatigue, common cough and influenza. As a pioneer in Traditional Chinese Medicine, their highly experienced physicians make sure to provide medical solutions based on your conditions.
At Yong Kang TCM Clinic, the goal is to provide patients holistic and effective healing methods that are made easy and accessible for every resident in Singapore. Through their non-invasive approaches, they guarantee that they can help you overcome your health problems in the safest and most natural way.
You don't have to worry about travelling long distances, as you can spot them at different wellness centers all over Singapore.
Highlights
Chinese Medicine Products
Family Wellness Packages
Herbal Medication
Customer Reviews
Yong Kang TCM has received nothing but good praises from their clients due to their unparalleled services and astounding skills. Here are some reviews left by very satisfied clients:
"Have to revise review after selling problem addressed adequately by head office. most importantly medicine by physician huang really worked better than expected. need to watch diet cos I had pretty bad hives from Allergy but it really subsided substantially after less than a week. western medicine didn't help that much. she's the person to look for if you have genuine ailments or allergy and wish to have it settled faster if normal medicine doesn't work or you wish to avoid the side effects that comes with some Western drugs."
"Highly recomended. Convenient location in Vivocity and staff are very nice and accommodating."
10. Shanghai Chinese Medicine Centre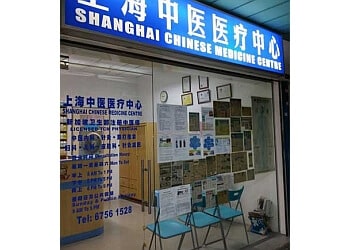 BEST FOR 
Inclusive treatments for children and teenagers
WEBSITE
https://tcm-shanghai.com.sg/index.php?lang=en
ADDRESS
Blk 925 Yishun Central 1 #01-243 Singapore 760925
CONTACT DETAILS
+65 67561528
OPERATING HOURS
Weekdays and Saturday: 9am–12pm, 2–5pm, 6–9pm

Sunday: 9am–12pm
Shanghai Chinese Medicine Centre uses ancient Chinese-based medicines such as traditional herbs and specialises in internal treatment. They have a comprehensive set of services including paediatric, teenage health conditioning. cancer treatment, slimming, and more.
Other treatments for women's health, body pain, sports injuries, skin diseases, and insomnia are also part of their specialities. They combine acupuncture with the best Chinese medicine in Singapore to resolve these conditions and prevent possible complications.
Highlights
Family wellness packages
Pre and postnatal care
Customer Reviews
Most customers shared notes about the multiple specialities of Shanghai Chinese Medicine Centre and said that visiting the centre helped them to start a healthier lifestyle. A customer left this feedback:
"Dr Lin Fan is indeed a really good and experienced doctor. Went there on numerous occasions to fix myself from torn ankle ligament to lower back pain and i would always recover effectively within each session. Do remember to make a call to book your appointment before coming down and he is only there from 2 pm onward Price wise is also very affordable at $30 per session no matter how much problems you have. Highly recommended for anyone who has any muscle or nerve problems, regardless of age."
And that's the end of our list of clinics with the best Chinese medicine in Singapore. Do you already know which one you'd like to visit? If so, then let us know why you decided to have a consultation with them!
If you'd like to see more options, you might be interested in these places that offer the best acupuncture in Singapore. Aside from acupuncture, these clinics also offer a whole range of TCM treatments.