Our 21 Favourite Psychologists in Singapore
The psychologists in Singapore can provide mental aid and healthcare when you need assistance. Fortunately, there are a fair number of highly skilled and experienced ones on the island.
If you don't know where to begin looking for one, though, we're here to help. That is, we've gone ahead and found some of the most-recommended psychologists in Singapore so you have a good starting list of options for when you do seek psychological aid.
Our list consists of some of the most highly regarded specialists we could find in this field. These are essentially the Singapore psychologists a lot of the people we approached recommended to us.
So, if you're not sure which psychologists to approach, these are just a few of your options on the island!
(Note: This list is neither exhaustive nor in any particular order.)
Little Marvels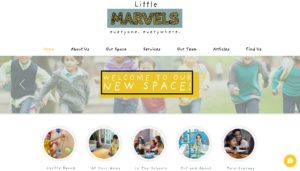 BEST FOR
Cognitive Assessment, Diagnostic Assessment, Developmental Trauma, Anger Management Issues
WEBSITE
https://www.littlemarvelstherapy.com
ADDRESS
371 Beach Road, Citygate, #02-51/48, Singapore 199597
CONTACT DETAILS

Tel: +65 8189-1636

Email: [email protected]

OPERATING HOURS

Mondays – Fridays: 9:00am – 6:00pm

Saturdays & Sundays: 9:00am – 1:00pm

(By appointment only)
If you're looking for a clinic that's able to provide accurate and holistic assessment for various neurodevelopmental conditions for your child, then you should check out Little Marvels.
The clinic prides itself as a person-centered and family-focused institution that employs research-based methods in their diagnosis and treatments. It offers cognitive assessments for giftedness, diagnostic assessments for learning disorders, and school readiness assessment.
In addition, we believe that the clinic is great for children who have problems with fluency, speech clarity, social skills, and understanding others or expressing themselves. After all, Little Marvels features a team of experienced professionals who are adept at working with children.
Other than that, Little Marvels also features a diverse, skilled team of professionals who can cater to different needs. There are speech therapists and clinical and educational psychologists who can perform assessments and treatments.
Highlights
More than a decade of experience
Certified Positive Discipline trainer
Also helps with transition
Rudy Goubet Bodart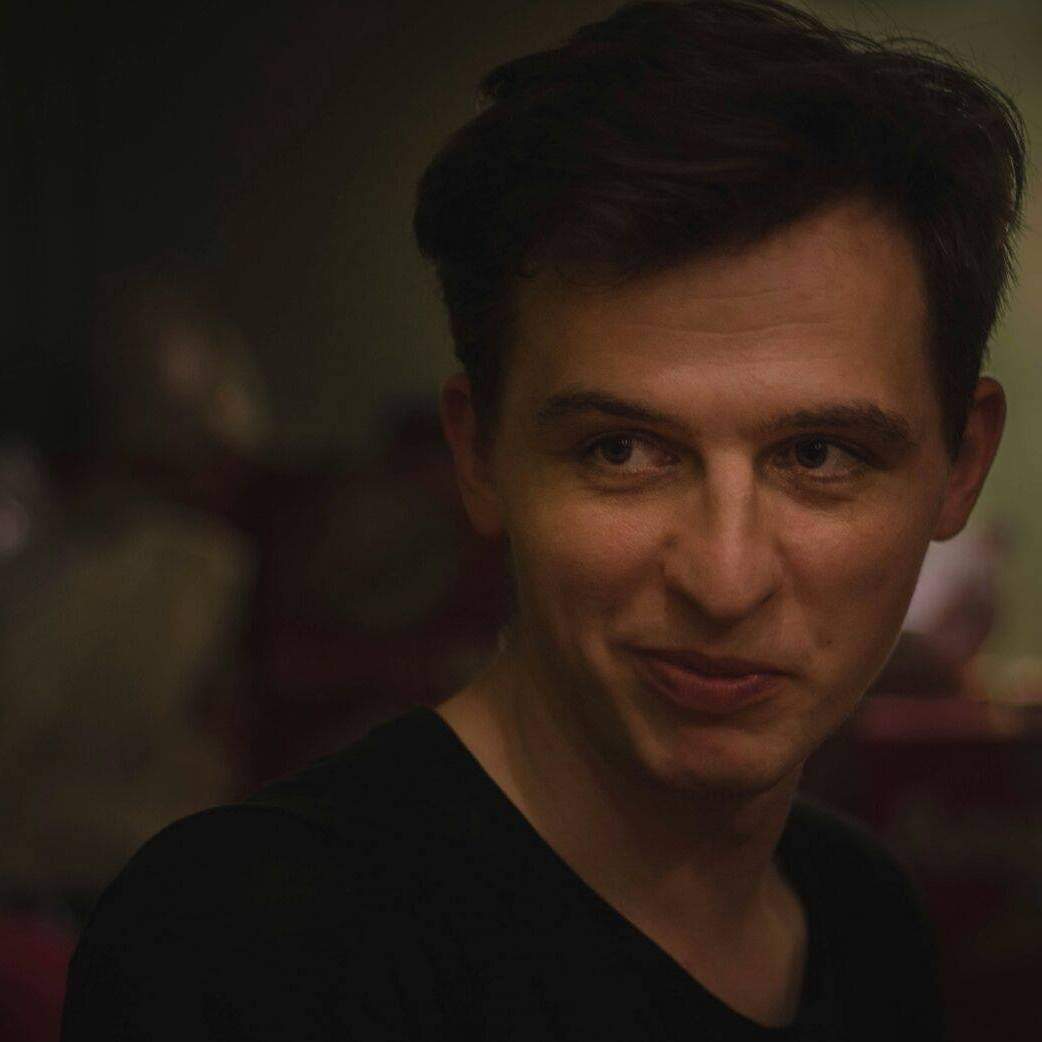 Mr. Rudy Goubet Bodart is a French psychoanalyst that offers his services both in France and Singapore. He has accumulated 19 years of experience with various institutions and people over the years.
He specialises in Freudian and Lacanian psychoanalysis as well as in Ethno-Psychoanalysis, which focuses on religion and cultural background of people. He graduated Master 2 in Clinical Psychology and Psychopathology. He offers his help to any person who needs his professionals skills– may it be a child, a adolescent or an adult.
He regularly gives public conferences and writes articles about our modernity and its discontents (love in the age of dating app, gender disorders, social media's influence on our lives …)
Mr. Rudy loves helping people find their most authentic self and strengths, assisting them when it comes to exploring the questions they have about their problems and life in general. He aims to help people find genuine satisfaction and fulfillment in life.
Highlights
Highly skilled psychologist
Vast experience in psychology
Well-known in France and Singapore
Patient and Accommodating practices
Elephant Therapy & Training

Adriana Giotta is the founder and clinical director of Elephant Therapy & Training. She's vastly experienced when it comes to various psychological treatments for all ages and genders, locally and globally.
She has been trained to know the models of psychology and psychotherapy and is now a HCPC Registered Consultant Clinical Psychologist.
She's known to be highly skilled in therapy, wherein she integrates various treatments into customized sessions to best fit the needs of her patient. She is also an expert in treatments for emotional trauma and psychological problems.
Highlights
Over 50 years of experience
Highest Standards of Ethical Practice
Effective and Empowering Manner of Support
Dr Geraldine Tan (The Therapy Room)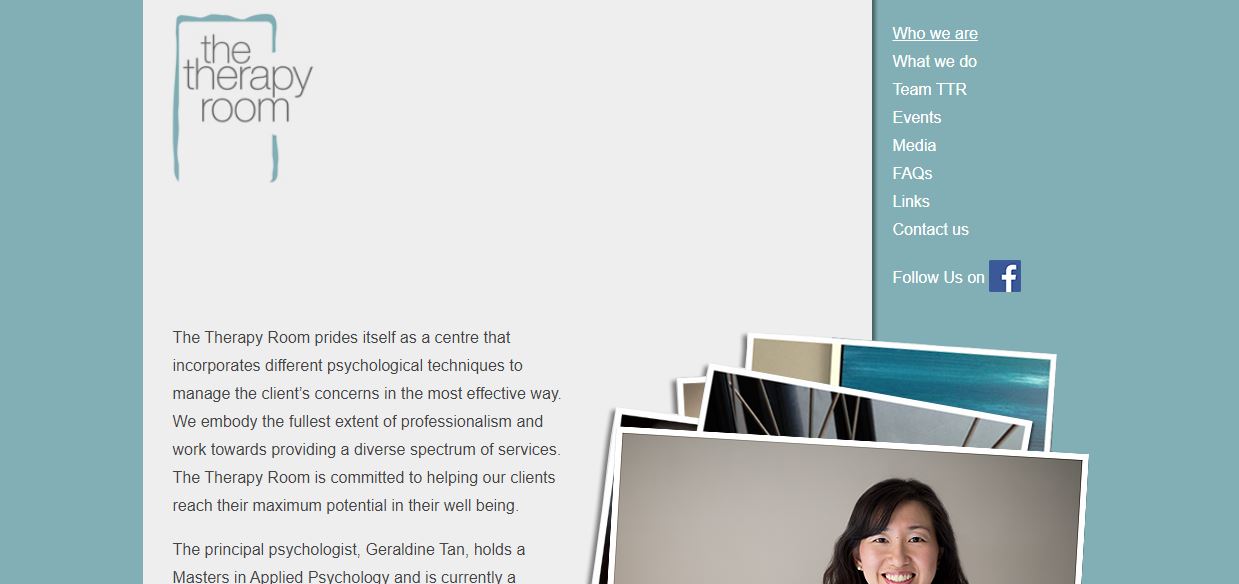 BEST FOR
Clinical disorders, behavioural issues, individuals with learning disabilities
WEBSITE
https://www.thetherapyroom.com.sg/
ADDRESS
Orchard Shopping Centre #08-03 321 Orchard Road Singapore 238866 (beside [email protected])
CONTACT DETAILS
6467 8903 |

[email protected]

OPERATING HOURS

Mondays to Fridays: 9am to 5pm

Saturdays: 9am to 1pm
Dr Geraldine Tan is the principal psychologist at The Therapy Room, and she has decades of experience working with different psychological problems. She helps clients manage their well-being through psychological techniques and therapeutic interventions for both adults and children.
Whether you need psychological assistance to help you deal with personal issues, family matters, or your career, people tell us she's one of the top psychologists in Singapore for that. She can help you handle each situation with a healthy mind.
For those who have depression, anxiety, autism, eating disorders, marital issues, addictions, or other conditions, her therapy centre can also provide psychological tests, healing activities, and workshops that may give you insights and lessons on how you can properly cope with your situation.
Highlights
Workshops and outreach programmes
Dr Joanne Chua (Mind what Matters)
BEST FOR
Psychiatric conditions and neurocognitive disorders
WEBSITE
https://www.mindwhatmatters.com.sg/
ADDRESS
314 Tanglin Road, Phoenix Park #01-18, Singapore 247977
CONTACT DETAILS
+65 9172 9132 |

[email protected]

OPERATING HOURS
Weekdays and Saturday: 9am–6pm
Dr Joanne Chua provides therapy sessions for those who have mood and anxiety disorders, workplace stress, identity and relationship issues, and other life changes.
She practices different principles and therapies as well to conduct assessments for ADHD, dementia, and general intellectual functioning. With this range of specialities, she has managed to establish a reputation as one of the most professional psychologists in Singapore.
Highlights
Individual and group therapy sessions
Assessments for dementia and ADHD
Mr Muhammad Haikal Bin Jamil (Impossible Psychological Services)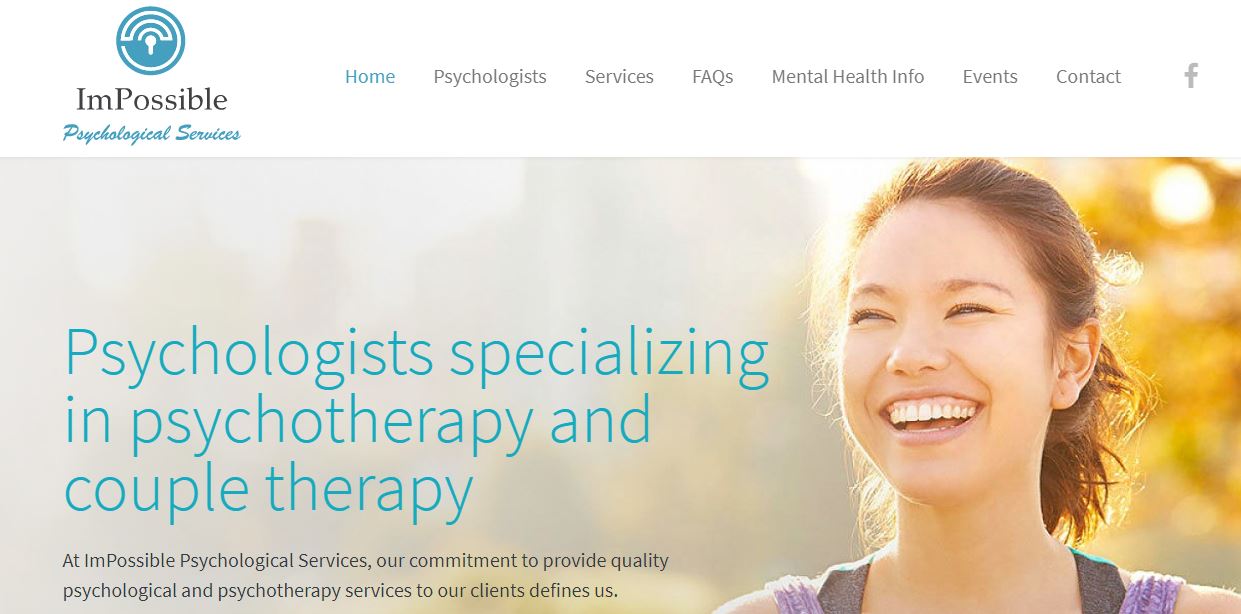 BEST FOR
Psychotherapy and couple therapy
WEBSITE
http://www.impossiblepsychservices.com.sg/
ADDRESS
Icon @ Changi 228 Changi Road #03-07 Singapore 419741
CONTACT DETAILS

Mobile: 9688 2790

Telephone: 6538 2686

Email: [email protected]

OPERATING HOURS

Mondays to Fridays: 9am – 5:30pm.

*Consultation strictly by appointment.

*After hours and weekend services offered. After hours and weekend fees apply.

We are closed on public holidays.
Impossible Psychological Services has a group of psychologists and counsellors who are said to be experienced when it comes to managing adult and child mental health as well as couple counselling. This includes Mr Muhammad Haikal Bin Jamil, who is the founder of the clinic, senior clinical psychologist, and psychiatric rehabilitation practitioner.
Mr Haikal has a good bit of experience in this field. He practices a broad range of approaches too, which is one of the many reasons many recommend him to those who need a psychologist in Singapore.
Highlights
Psychiatric rehabilitation practitioner
Couple counselling
The Psychology Clinic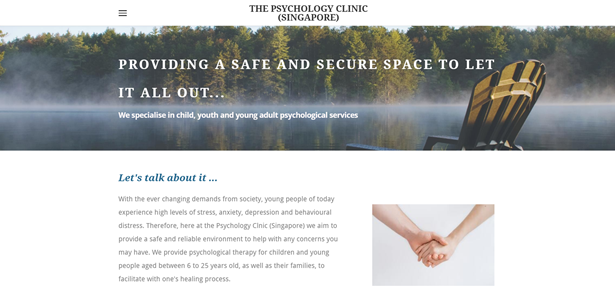 The Psychology Clinic always ensures that they're able to accommodate any change and demands that may occur with society and the people in it. They focus on the wellbeing of young adults who are more prone to mental distress.
They offer their services for children as young as 6 years old and adults up to the age of 25– as well as their families, if needed. They have tons of readily available sessions to choose from, so you can rest easy knowing that whatever you may need assistance with, they'll be able to help you.
Highlights
Great Schedule for Appointments
Friendly staff and psychologists
Comfortable therapy room ambiance
The Gifted Lab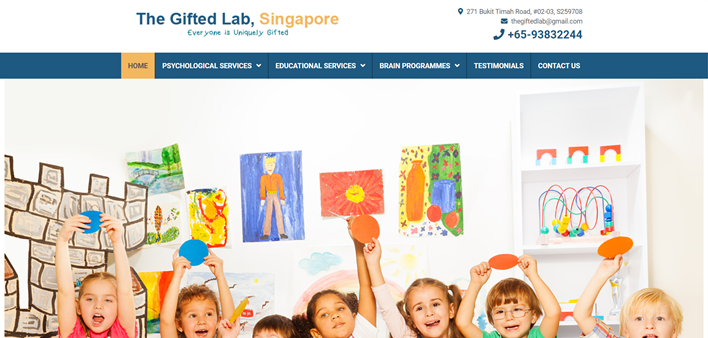 BEST FOR
Psychological Assessment and Educational Services
WEBSITE
https://thegiftedlab.com/
ADDRESS
7 One-North Gateway #01-16, S138642
CONTACT DETAILS
[email protected]
+65 65920241
OPERATING HOURS
By appointment
The Gifted Lab is a specialist psychological practice and learning hub with a focus on giftedness, educational, social-emotional and academic talent development. They offer internationally-recognized psychological assessments by qualified psychologists, customised educational programmes and brain training to unleash the learning potential in pre-schoolers, children, teenagers and youths for peak performance at reasonable fees.
Dr. Wilson Chan, the Principal Psychologist at The Gifted Lab, has over 25 years of experience working with children, adolescents and youths of various profiles and their families. He also serves as the Honorary Supervisory Psychologist of MENSA Singapore and has been featured in The Straits Times, Shin Min Daily and on national television on nurturing intellectually gifted children.
Highlights
Experienced psychologist and educational specialists
Quality psychological assessments and personalised educational therapy
Cutting-edge brain training programmes
Hope for Tomorrow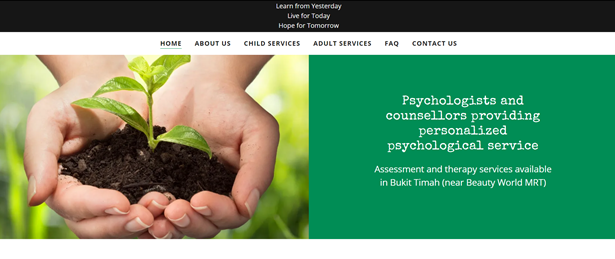 BEST FOR
Quality Mental Health Services
WEBSITE
https://hope4tmr.com/
ADDRESS
19 Lorong Kilat, #01-04 Singapore 598120
CONTACT DETAILS
+65 8812 4673 / [email protected]
OPERATING HOURS
Tuesdays, Wednesdays and Thursdays 10am – 6pm
Fridays 10am – 8pm
Saturdays 10am – 5pm
Dr. Sng Khai Imm is a Clinical Psychologist in Hope for Tomorrow. She is a registered psychologist in Singapore and Australia, finishing her Psychological degree in the UK and her Doctoral Degree in Sydney.
She is an expert in the field of therapy and counselling for both children and adults, due to the experience she gained while working for private and government facilities.
She handles each of her clients with an individualistic approach, which motivates her to always be ready to accommodate whatever challenges they may face psychologically and emotionally.
Highlights
Personalized Psychological Service
Wide range of psychology services
Intervention to help with emotional and behavioural problems for children and adults
iGROW Online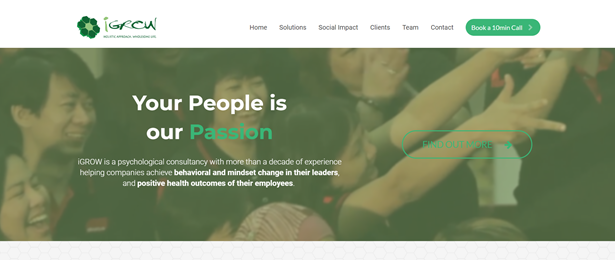 | | |
| --- | --- |
| BEST FOR | Business-based Counselling |
| WEBSITE | https://www.igrow.sg/ |
| ADDRESS | 60 Paya Lebar Road, #09-25 Singapore 409051 |
| CONTACT DETAILS | +65 6871 8777 |
| OPERATING HOURS | Monday – Saturday: 9am–6pm |
Benedict Lim is the Chief Psychologist and CEO of iGrow, with over a decade of experience in the field after finishing his course and master's degree.
It doesn't matter for him if he's helping a large company or small business. This passion for helping people succeed makes him one of the best and most sought after in the industry.
Aside from his long list of clients in Singapore, he has had to serve international clients on occasion– proving how great he is in his line of work. He also helps develop great leaders and better employees, enabling them to be the best version of themselves.
Highlights
Improves Employee Health
Helps increase employee engagement
Helps in massive growth in business
Psychology Matters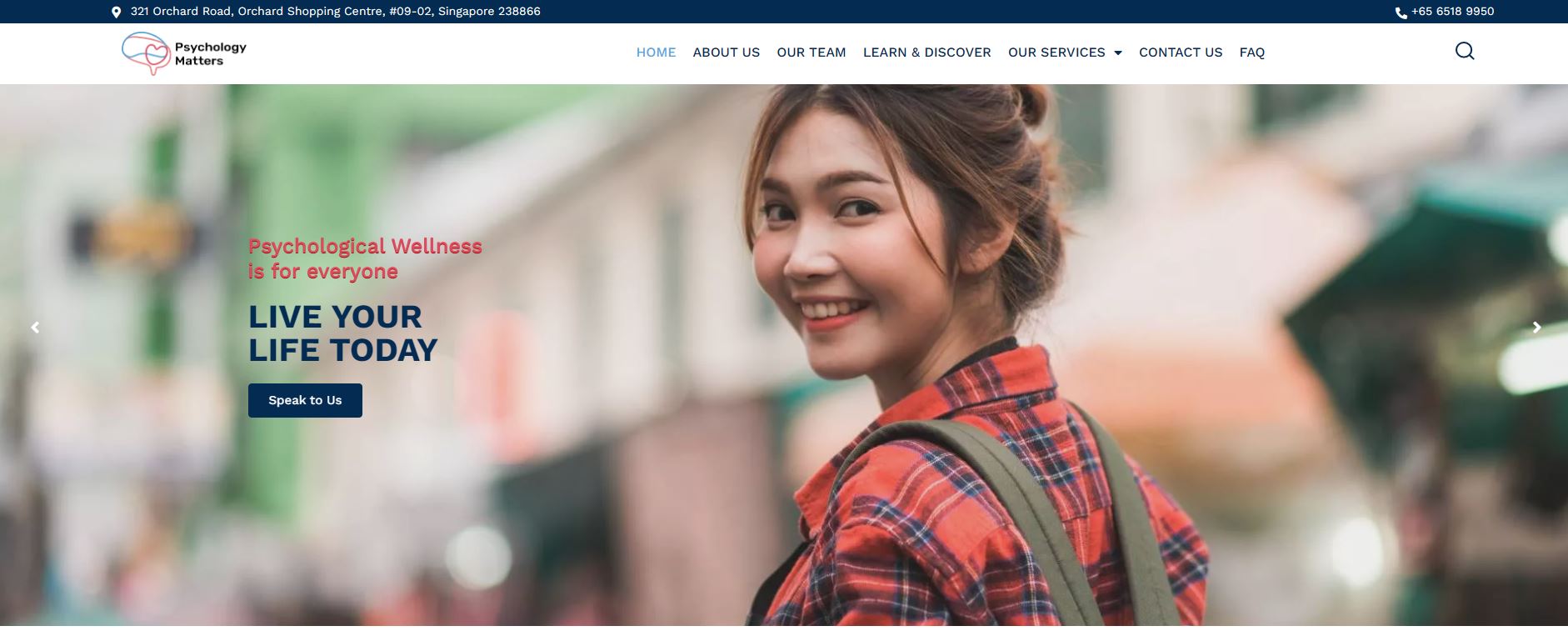 BEST FOR
Wide range of psychological treatment techniques
Priced at affordable rates
A highly-skilled team of psychologists
WEBSITE
http://www.psychologymatters.com.sg/
ADDRESS
321 Orchard Road, Orchard Shopping Centre, #09-02, Singapore 238866
CONTACT DETAILS
+65 65189950
OPERATING HOURS
Mondays – Fridays: 9 am – 6 pm
Saturdays: 9 am – 1 pm
Psychology Matters was specially designed to provide our patients with an environment of comfort and privacy. They believe that everything plays an important part in the therapeutic experience, starting from the first phone call or email, to the right therapist fit.
Psychology Matters is headed by Principal Clinical Psychologist Mr. Gifford Chan. His team of psychologists employ a range of psychological treatment techniques and provide a suite of services, including psychological assessments and therapy. They are qualified to assess, diagnose and treat mental disorders. Their experience include working in government hospitals and various organisations that provide mental health treatment.
Highlights
Wide range of psychological treatment techniques
Affordable rates
Highly-skilled team of psychologists
International Counselling & Psychology Centre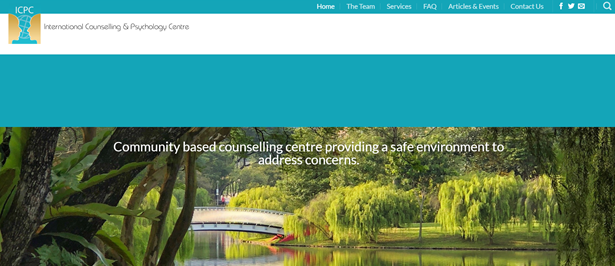 BEST FOR
Wide variety of counselling and therapy services
WEBSITE
http://www.intlcounselling.com/
ADDRESS
360 Orchard Road, #06-08 International Building, Singapore 238869
CONTACT DETAILS
Phone +65 6734 6463
Fax +65 6734 6865
Email [email protected]
OPERATING HOURS
From early morning to late evening
International Counselling & Psychology Centre offers a multitude of services to whomever may need their assistance. They're open minded when it comes to troubles or problems, with one's age, gender, ethnicity, or race not being an issue. They always ensure that everyone feels safe in their establishment.
ICPC makes sure to have only the best workers in the field.
Co-founders, Richard Logan and Lissy Puno are both Certified Imago Relationship Therapists.
Sarah Haas works only with children and teens, utilising in-home assessment, where necessary, to build a treatment plan for the family.
Rachel Williams is currently introducing EMDR into her list of techniques.
Miranda Ledesma, coming from the corporate world, is a ready source of support for those of similar backgrounds.
Highlights
Professional and Expert Psychologists and Psychotherapists
Services for individuals / couples / families across the developmental spectrum.
InPsychful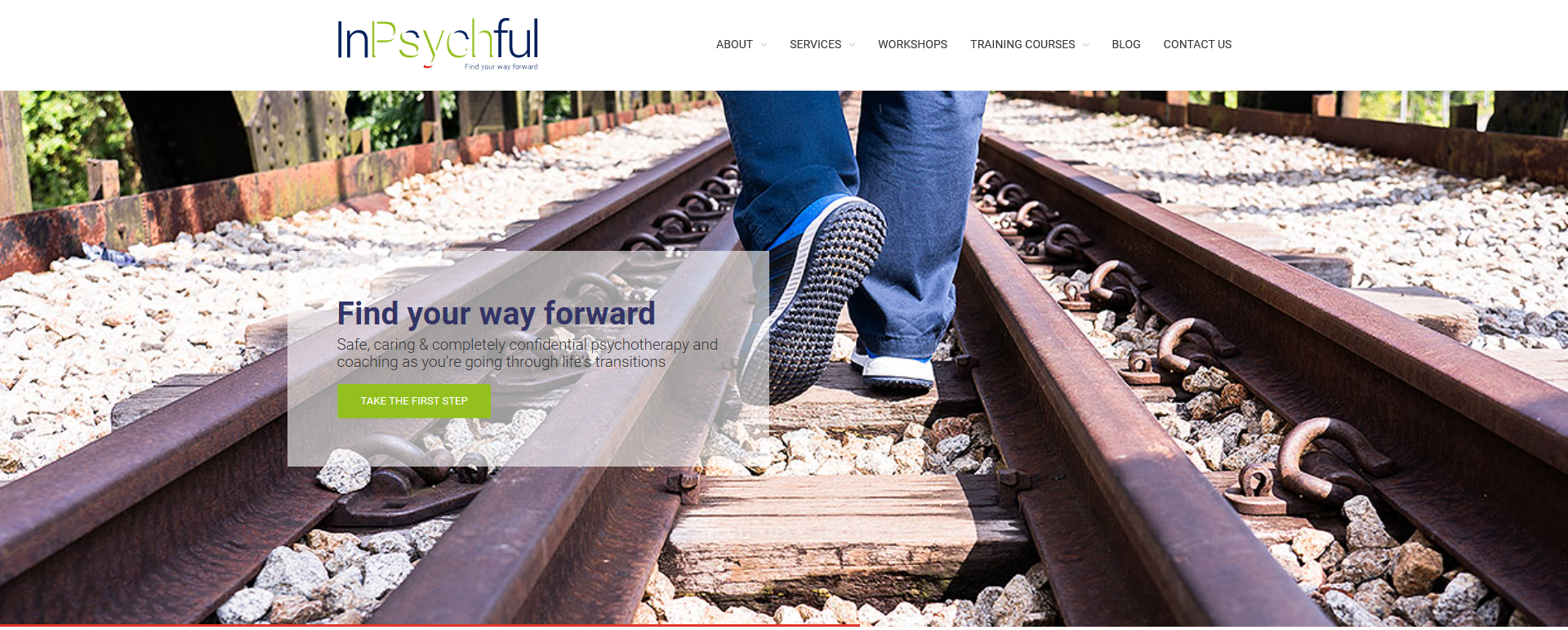 InPsychful, believes that everyone has their own side of the story and that they have the ability to transform their situation if they wanted to. InPsychful thinks that no matter how bad your situation is, it can still be changed.
The team at InPsychful offers service three main areas, psychological service, career success, and academic coaching. They have worked with clients who experienced challenges in their personal life, had struggles in their career progression, as well as equipping parents and educators with skills to work with children and youths who are lagging behind academically.
For InPsychful, the difficult situation you're going through can also be your greatest opportunity for growth and empowerment. They want you to know that that is the time to learn deep lessons, discover your strengths, and gain a new perspective.
Highlights
Behaviour Modification
Sexual Identity Concerns
Relationship and Phase of life issues
Career Adaptability & Success
Academic Coaching
Mental Resilience
Wellness Workshops
Cheers Learning and Assessment Services – Ms. Ming Ying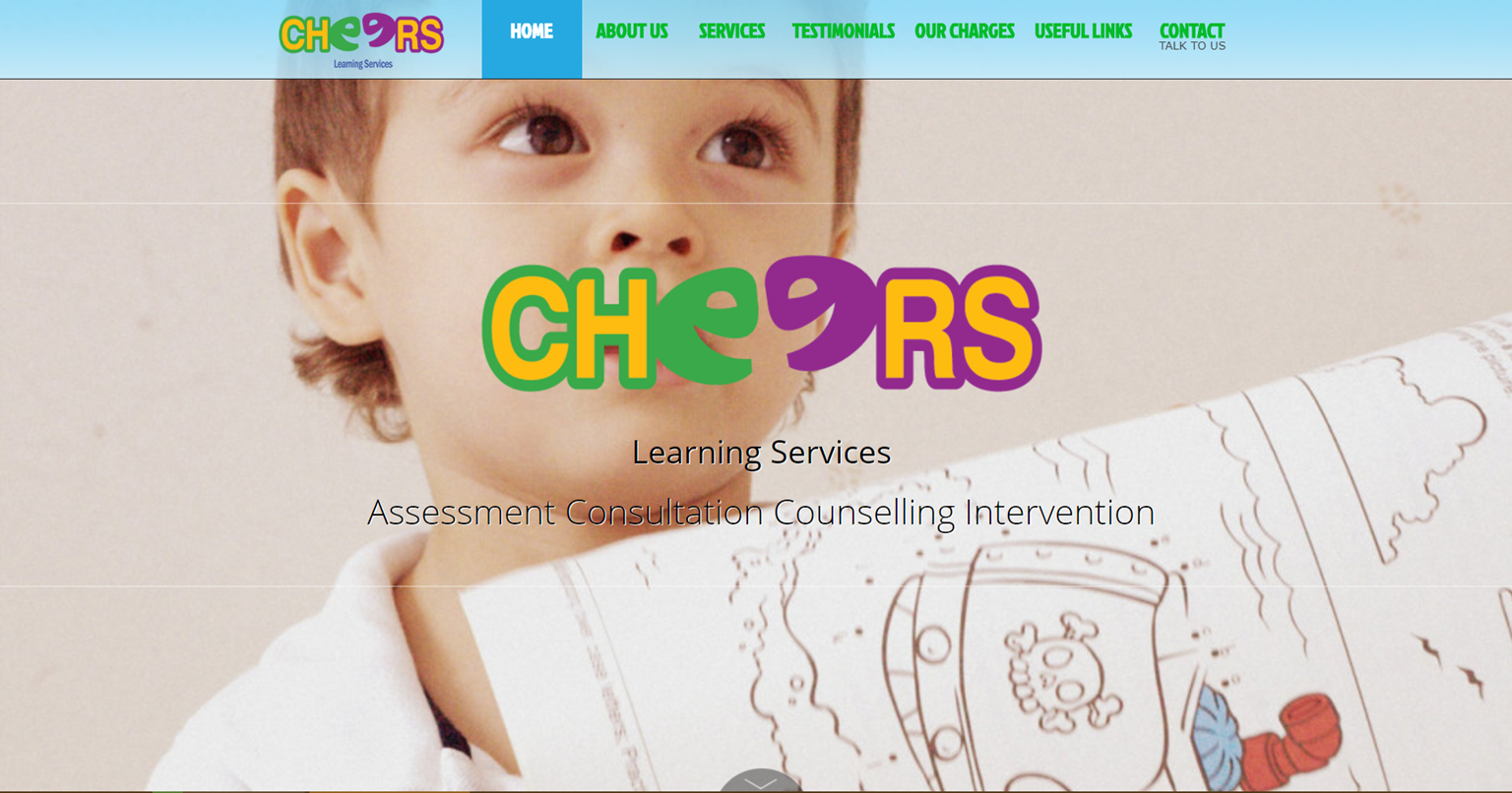 BEST FOR
Psychological Assessment, Educational Therapy and Counselling
WEBSITE
http://www.cheerslearning.com/
ADDRESS

Main Office: Blk 133 Jurong Gateway Road #04-301 S600133

Other Offices: Spazio Kovan (weekdays) and Medini Malaysia (weekends)

CONTACT DETAILS
8495 5465
OPERATING HOURS
Mon to Sat: 10am-9pm (By Appointment)
Home Sessions Available Islandwide
Tele-Consultation (NEW!)
Cheers Learning and Assessment Services is a centre that focuses on children's and adolescents' social, emotional, and learning needs. It consists of a strong team of educational psychologists, therapists and counsellors. Pupils who are in need of academic support and those who require comprehensive psycho-educational reports are often referred by the hospitals and their schools to Cheers.
One of the key persons in the centre is Ms. Ming Ying. She holds a Master of Arts in Applied Psychology with distinctions and is now a registered educational therapist/psychologist, with over 15 years of experience in the field of education. She is also a part-time lecturer and supervisor at NIE for trainee allied educators and special school teachers.
She's one of the best in service, believes in helping children and youths achieve and thrive, and is sincere in supporting the children and parents. So if you're looking for a psychologist for your child, then she's certainly one of the best options.
Highlights
Highly recommended by hospitals and schools
Home therapy sessions available islandwide
Affordable rates
5 stars reviews
The Calming Ark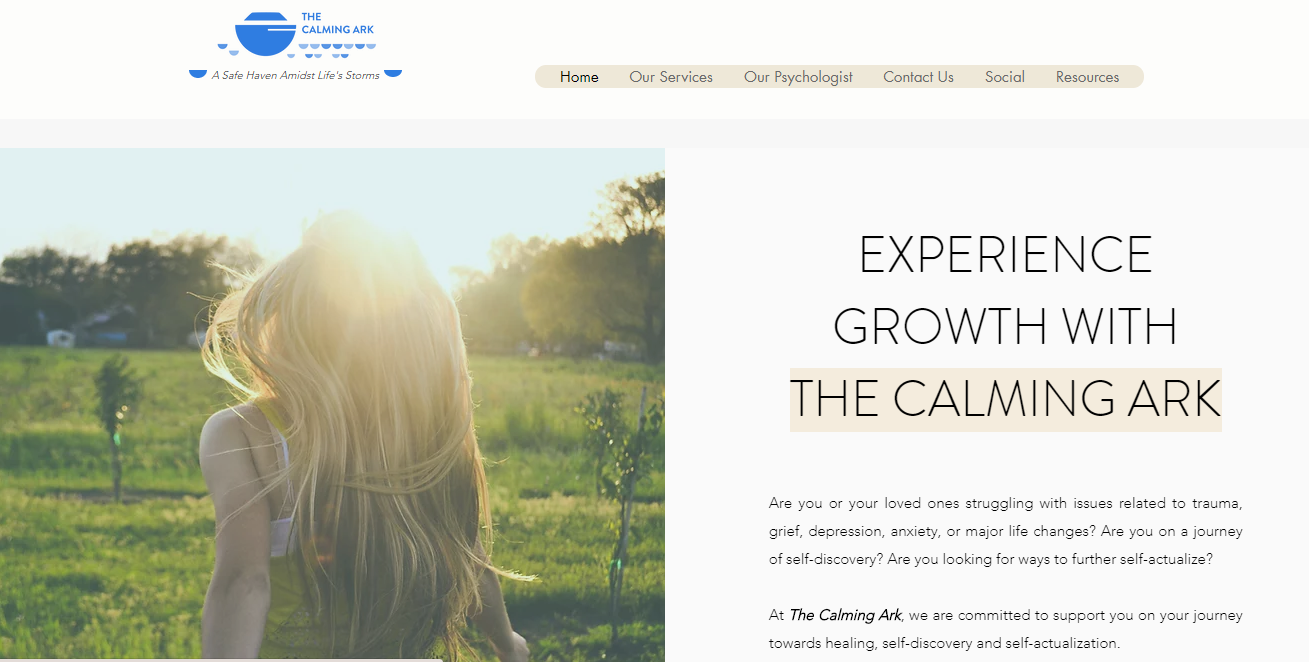 | | |
| --- | --- |
| Best For | Psychological Services |
| Website | https://www.thecalmingark.com/ |
| Address | 10 Anson Rd, #28-14 International Plaza, Singapore 079903 |
| Contact Details | (65) 8833 8745 | [email protected] |
| Operating Hours | Monday – Friday: 9am – 6pm, Saturday: 9am – 1pm |
Are you in need of psychological care? Don't worry as The Calming Ark Psychological Services has got you covered! Whether you're struggling with past traumas, emotional issues, or self-actualization, they make sure to create a safe and calming space during these trying times.
The team specialises in trauma, PTSD, mood, and anxiety disorders.
They adopt a holistic, trauma-informed model of care that focuses on clients and their emotional struggles. They also integrate different psychological techniques with compassion, warmth, and empathy into a full toolkit for therapy, individualized to attend to each client's specific needs.
If you need psychological care, don't hesitate to consult The Calming Ark Psychological Services.
Highlights
Effective psychotherapy methods
Highly dedicated psychologist
Personalised psychological services
Emmanuelle O'Grady (Dynamics Psychological Practice)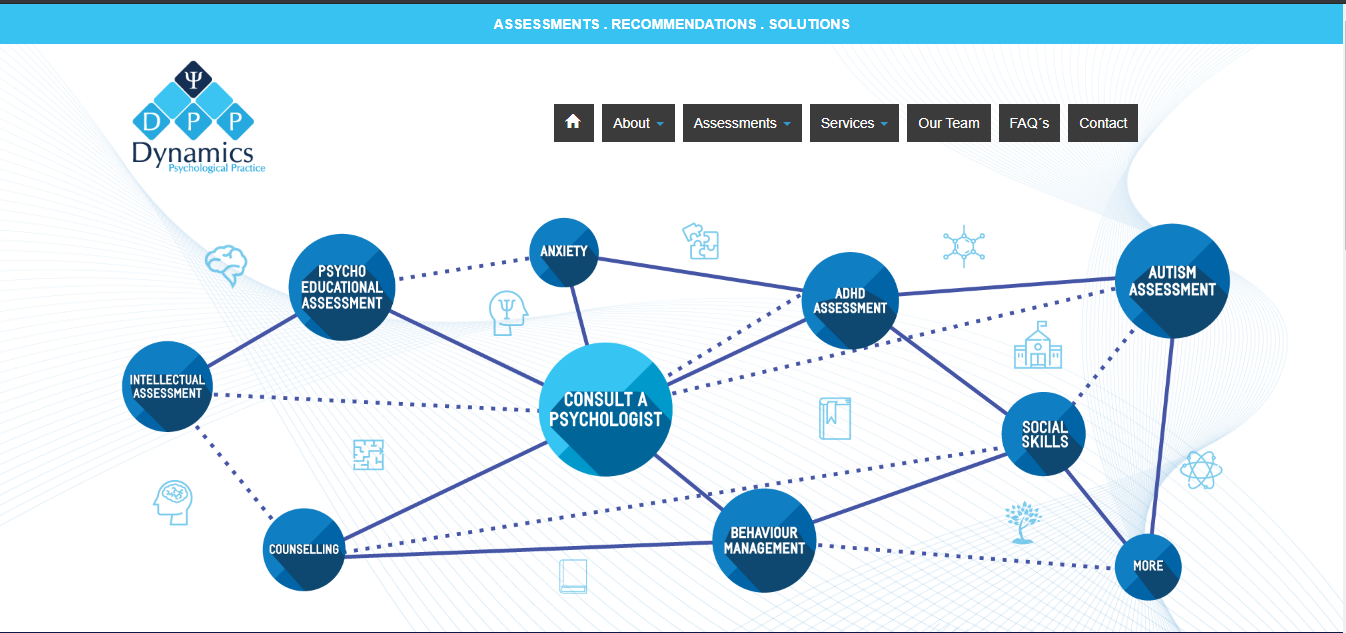 BEST FOR
Professional Psychologist
WEBSITE
http://dynamics-psychology.sg/
ADDRESS
583 Orchard Road #15-02 Forum The Shopping Mall Singapore 238884
CONTACT DETAILS
Tel: 6100 9235
Fax: 6234 1956
Email: [email protected]
OPERATING HOURS
Monday to Friday: 9:00 AM to 7:00 PM
Saturday: 9:00 AM to 6:00 PM
Principal Clinical Psychologist and fully qualified Family therapist, bilingual French-English with many multi-cultural experiences in the USA, France, Ireland and Singapore, Emmanuelle is a registered psychologist in France, in Ireland (PSI) and Singapore (SPS).
She has worked as a Principal Psychologist in KK Women´s and Children´s Hospital in Singapore for 3.5 years. Also she has experience in the USA, in France and in Ireland (Child and Adolescent Mental Health Team).
She specializes in working with children and adolescents who have emotional and behavioural difficulties, anxiety disorders, mood difficulties, social difficulties (Asperger Syndrome, Austism), long term illnesses and psychodermatology (skin disorders).
Highlights
Children and adolescents: individual therapy for anxiety, depression, self-esteem, post-traumatic stress, psychosomatic difficulties (link mind-body and physical pain as a consequence), Obsessive-compulsive disorder, bullying, ADHD, Gender Identity disorder, ADHD and cognitive assessment, Autism assessments (ADOS-II).
Long term illnesses, acceptance and coping with medical conditions (Crohn disease, epilepsy, severe skin conditions, physical trauma).
Eczema and skin disorders, atypical dermatitis (link illness/psychological well-being).
Emmanuelle has experience lecturing in Trinity College in Dublin and trained assistants and students in Psychology in Ireland and Singapore (Trinity College, University College Dublin and Senior registrars in Psychiatry).
She follows International Ethics guidelines and Best Practice regulations and offer empathetic person-centered psychotherapy (individual, couple, and family).
PSYCH CONNECT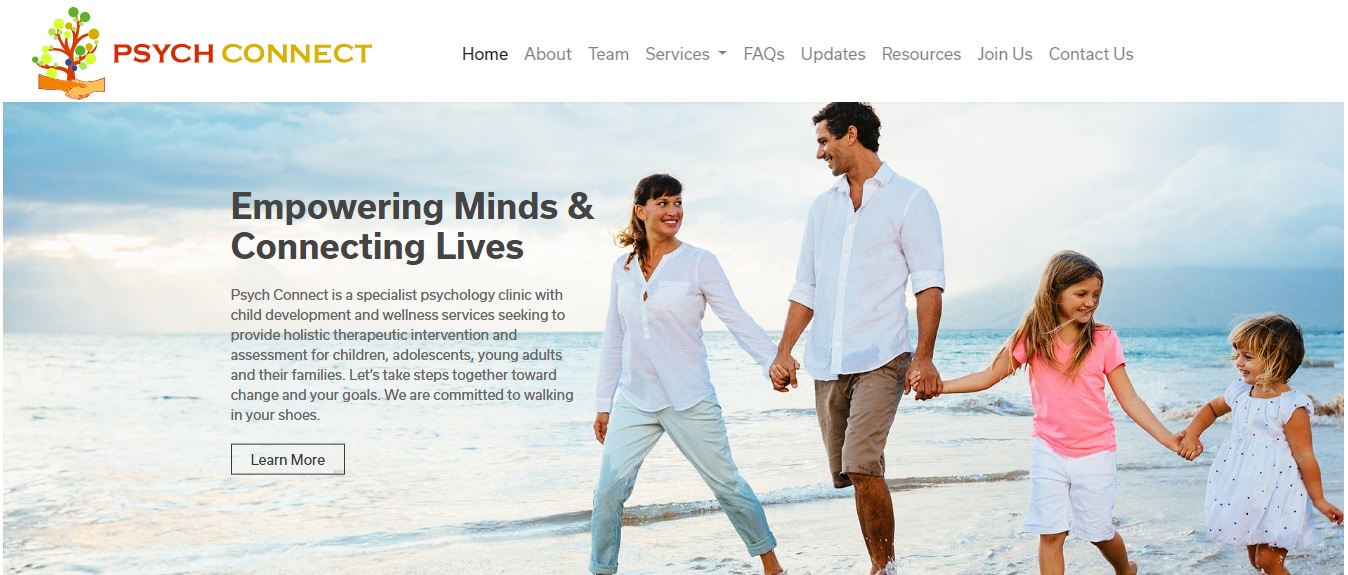 | | |
| --- | --- |
| BEST FOR | Psychological Assessment and Intervention |
| | |
| WEBSITE | https://www.psychconnect.sg/ |
| ADDRESS | 10 Winstedt Rd., #03-13 Singapore 227977 |
| CONTACT DETAILS | +65 6493 0244 / +65 9109 2024 |
| OPERATING HOURS | Monday – Saturday: 9:00 am – 7:00 pm |
Psych Connect comprises of dynamic, experienced and empathic multidisciplinary therapists and psychologists. Their focus is on ensuring the therapy space is safe and inviting; making it conducive for therapy sessions.
Psych Connect is a specialist psychology clinic with child development and wellness services seeking to provide holistic therapeutic intervention and assessment for children, adolescents, young adults and their families. They work from a TAC Approach (Team around a child) and as such, pull in the expertise of their multi-disciplinary team during treatment.
Hence, a strength of the clinic is their multidisciplinary involvement and their tendency to work holistically with each client. They also believe in working with key stakeholders and supporting the whole system the client resides in – home, school and work.
They offer one on one and small group sessions.
Apart from that, their team holds membership with different reputable organizations like Australian Psychological Society, Singapore Psychological Society, Allied Health Professions Council, Health and Care Professionals Council, American Speech-Language-Hearing Association and Australian Health Practitioner Regulation Agency.
Highlights
Addresses a wide range of psychological disorders
Multi-disciplinary approaches
Services for individuals/couples/families across the developmental spectrum.
Assessment and intervention are offered in clinic, at home or remotely via teletherapy
In-School Services
Professional and experienced therapists
Psynaptica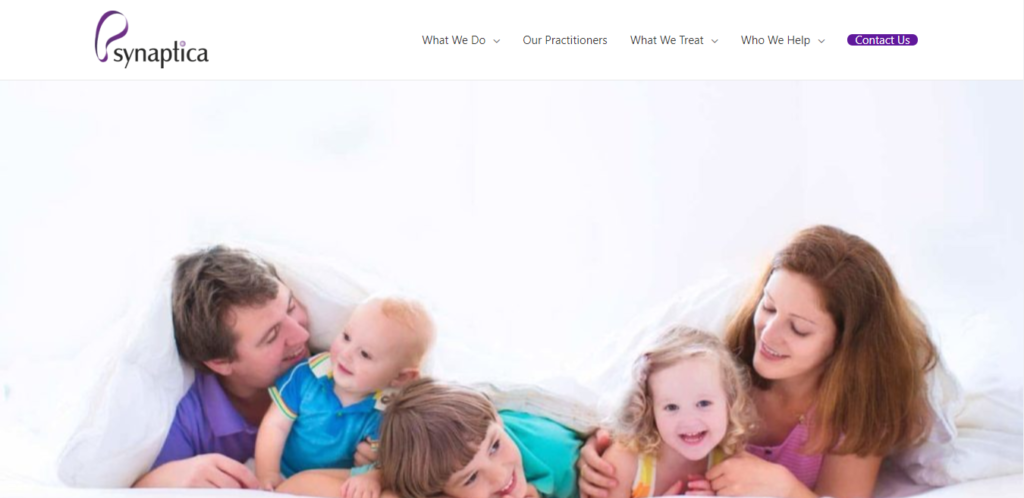 BEST FOR   
Psychotherapy and Psychological Assessments
WEBSITE
https://www.psynaptica.com/
ADDRESS
79 Anson Rd, Unit 21-01, Singapore 079906
CONTACT DETAILS
+65 6779 0660
OPERATING HOURS
Monday and Wednesday: 8.30am – 7.30pm
Tuesday, Thursday, and Friday: 8.30am – 5.30pmSaturday: 8.30am – 12.30pm
If you need a psychologist to help you sort out and manage Mental health issues, then Psynaptica may be the clinic for you.
It offers psychotherapy and psychological assessments for individuals as well as couples and families. Psynaptica caters to kids, teens, and adults by helping manage a range of mental health conditions such as depression, anxiety, phobias, stress and even serious conditions such as psychosis and bipolar disorders
Psynaptica's practitioners use various psychotherapy methods, such as cognitive-behavioural therapy, Dialectical behavioral therapy (DBT), Rogerian Client-Centered Therapy, Attachment Theory, Positive Psychology and EMDR (Eye Movement Desensitization Retraining).
Together, Pysnaptica's psychologists can help treat ADHD, PTSD, anxiety, eating disorders, and many other mental illnesses. The clinic also has a diverse set of psychologists to help all types, races, and kinds of clients. 
Highlights
Individual, couples, and family therapy
Psychotherapy for a diverse set of patients
Brain-based approach
Psychotherapy for kids, teens, and adults
Customer Reviews
Here are what clients have to say about Psynaptica's services:
"You can't find many counsellors or therapists out there better than Body with Soul and Psynaptica's Dr David Shapiro. Do request for him when you make an appointment!"
"Shrimathi is an amazing psychologist. I felt understood and at ease when I was evaluated. Thank you! A+ recommend."
Mental Notes
BEST FOR   
Sport & Performance Psychology
WEBSITE
https://mentalnotespsych.com
ADDRESS
10 Sinaran Drive
#08-08 Novena Medical Center
Singapore 307 506
CONTACT DETAILS
[email protected]
+65 9018 6496
OPERATING HOURS
Closes at 9:05 PM
Mental Notes is a team of Australian psychologists providing sport and performance psychology services for athletes, students, and corporate professionals. Their goal is to help individuals achieve their personal goals and reach their full potential.
Dr Jay-Lee Nair is the Mental Notes psychologist based in Singapore. She is highly skilled and dedicated to helping her patients. Holistic care is all you can expect from the Mental Notes team thanks to their partnerships with other renowned sports institutions.
Besides one on one sessions, they also offer various workshops and presentations regarding psychology. You can count on them to help you understand yourself, may it be in your sport or outside of it.
Highlights
One-on-one sessions
Focuses on your personal goals
Frequently provides workshops and presentations
Works with various reliable institutions
Sofia Wellness Clinic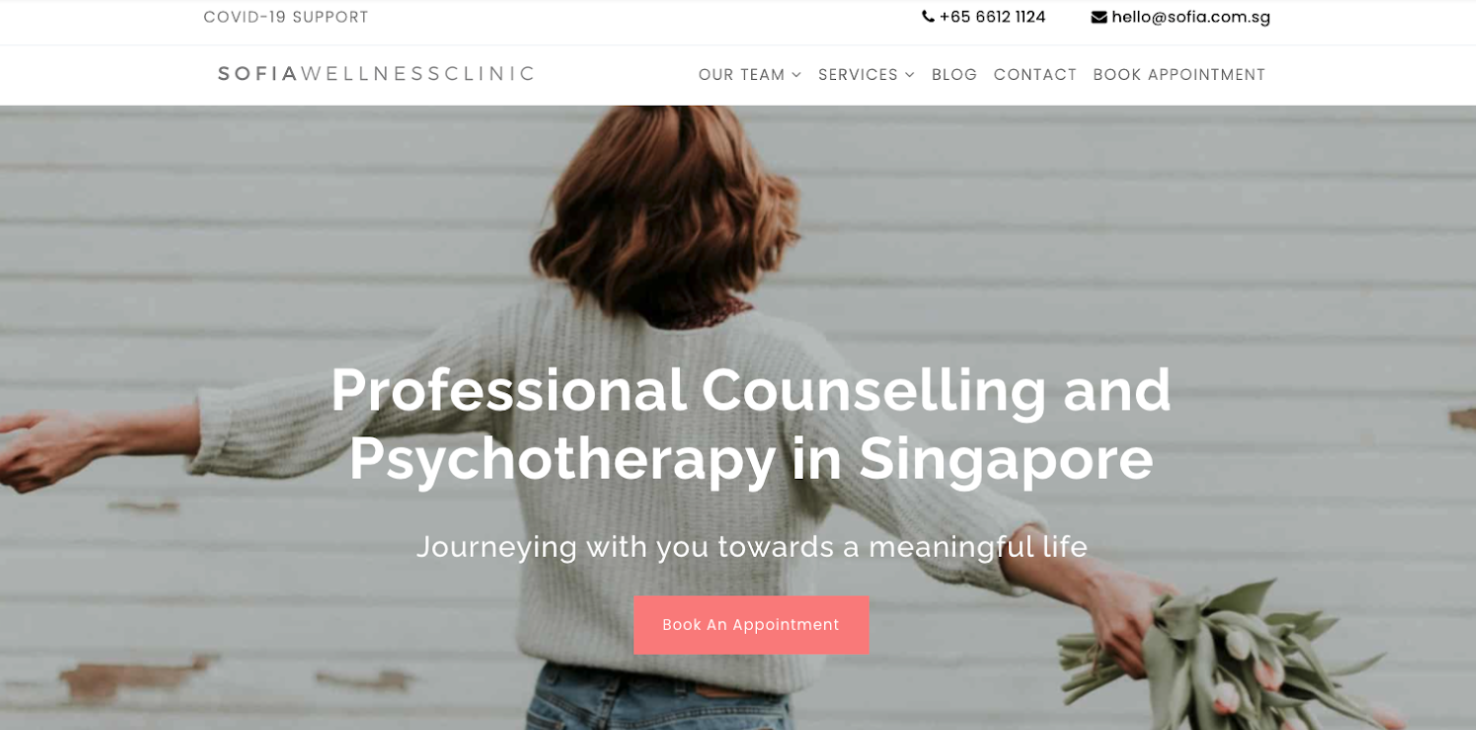 BEST FOR

Counselling and psychotherapy services for adults, teenagers, couples and families

WEBSITE

ADDRESS

190 Clemenceau Avenue #02-07, Singapore Shopping Centre, Singapore 239924

CONTACT DETAILS

6612 1124

OPERATING HOURS

Mondays to Fridays: 9am to 8pm

Saturdays: 9am to 4pm

Closed on Public Holidays

(By appointment only)
Sofia Wellness Clinic is a clinic offering professional psychotherapy and counselling services in Singapore. They counsel clients on a wide range of issues including anger, anxiety, depression and stress and their expertise lies in working with adults, teenagers, couples and families.  
As a team, they strive to offer the highest quality of care to all their clients. Additionally, evidence-based counselling approaches including Acceptance Commitment Therapy (ACT) and Cognitive-Behavioral Therapy (CBT) serve as the foundation for their treatments 
Sophia Goh, the founder and principal counsellor of Sofia Wellness Clinic, is passionate about helping her clients lead fulfilling lives and overcome their challenges. Thus, she continues to improve her approaches and practices through constant learning and reading.
Highlights
Passionate team of counsellors and psychotherapists
Safe, private space for counselling sessions
Personalised counselling treatment plans
Online counselling sessions available
And that's it for our list of picks for top psychologists in Singapore if you don't know where to go for psychological assistance. Whether you need a clinical consultation or you just want to seek advice, these specialists will help you find the light and hope that you need.
However, if you have a kid currently going through psychological or behavioural issues, it may be better to bring him/her to the best paediatrician in Singapore first.
These professionals specialise in analysing and comprehending a child's thoughts and actions so you can be sure that you'll be given a thorough explanation and your child will receive proper therapy sessions.
Olive Branch Psychology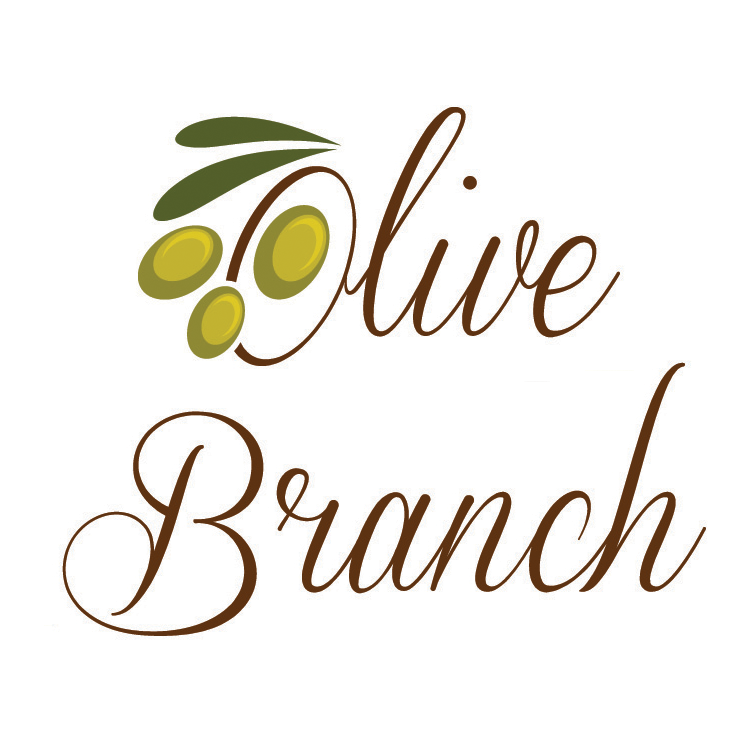 BEST FOR
Counselling and Therapy
Anger Management
Relationship Counselling
Separation and Divorce
WEBSITE
olivebranch.com.sg
ADDRESS
CT Hub 1, Kallang Ave, #04-04 2, Singapore 339407
CONTACT DETAILS
+65 8435 8594
OPERATING HOURS
Monday – Sunday, 9:00 AM – 10 PM
Olive Branch Psychology is a reputable provider of psychological services, catering to individuals seeking social, emotional, and behavioral well-being. With a team of registered and experienced professionals in psychology, counseling, and psychotherapy, Olive Branch is dedicated to facilitating effective change and enhancing overall well-being.
One of the key strengths of Olive Branch is their commitment to client privacy and data protection. They prioritize data privacy and proudly display their certification, giving clients peace of mind knowing their personal information is handled securely.
The range of services offered by Olive Branch is extensive, covering various psychological concerns such as depression, anger, anxiety, and relationship issues. With their team's expertise, clients can expect a professional and personalized approach to address their specific needs. Olive Branch's professionals work collaboratively with clients in a safe environment, helping them understand how their presenting issues impact their lives and empowering them to make important changes. The goal is to equip clients with tools for self-growth and support them in embarking on a new journey towards a more fulfilling and joyful life.
The vision, mission, and values of Olive Branch reflect their commitment to providing a supportive environment and promoting holistic well-being. Their vision is to be a safe haven for individuals and families seeking satisfying ways to navigate life's challenges. They accomplish this through core values such as honesty, humility, compassion, and service to others, which are embodied by their knowledgeable and caring counselors.
Operating seven days a week from 09:00 AM to 10:00 PM, Olive Branch ensures accessibility to their services. However, it's important to note that appointments are to be booked online, as they do not accept walk-in appointments. In case of urgent needs, they provide contact support for immediate assistance.
Located at 2 Kallang Ave, CT Hub #04-04, Singapore 339407, Olive Branch Psychology is conveniently situated for easy access. In conclusion, Olive Branch Psychology stands out as a trusted provider of psychological services, offering a safe and supportive environment for individuals seeking well-being. With their certified professionals, commitment to privacy, and holistic approach, Olive Branch is dedicated to empowering clients to overcome challenges and lead fulfilling lives.
Highlights
Reputable provider of psychological services with experienced professionals.
Strong commitment to client privacy and data protection.
Extensive range of services, personalized approach, and safe environment.
Customer Reviews
Enjoyed my session
"Enjoyed my session where the personal experience and anecdoctal examples from the counselor helped. I am not a professional in this field but would like to say a word of fairness on some of the negatvie reviews here. I guess as with many things in life, counselling sessions are subjective in terms of style. If u are someone who wants to troubleshoot your life and like to hear the cold hard truth, this place is great for you. If you would like to seek validation and perhaps only hear the good stuff then maybe not so." – Rendy Sim