By Jasmine Wee
If you have to get braces at all, make sure they're the best braces in Singapore. It's not just a matter of efficacy either, though it certainly affects how quickly and lastingly your teeth align thanks to them.
You see, poorly fitted braces can cause a host of problems. These range from chronic pain to dental issues.
That's why it's important to get the best braces in Singapore. Today, we'll take you through the orthodontic clinics we found to be the best at fitting them on the island, to help you out with that!
(Note: This list is in no particular order.)
1. Symmetry Dentofacial Aesthetics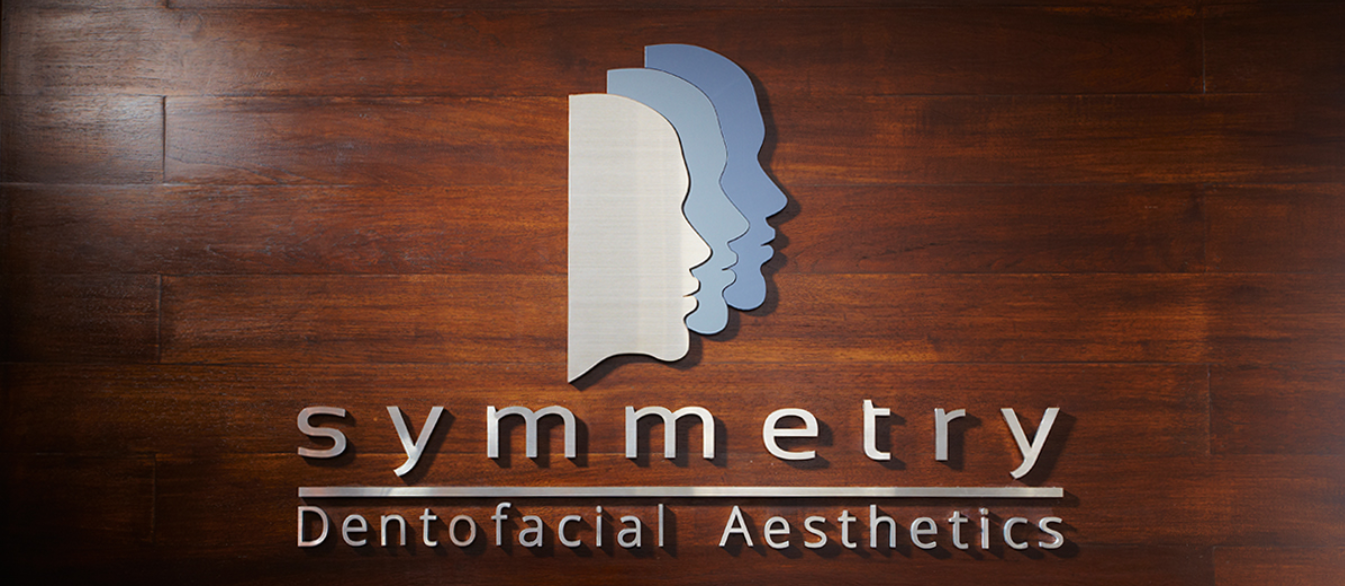 BEST FOR 
Dentofacial Aesthetics
PRICING
Contact for more details
WEBSITE
https://www.dentalsingapore.co/braces/
ADDRESS
1 Farrer Park Station Road
#15-15 Connexion
Farrer Park Medical Centre
Singapore 217562
CONTACT DETAILS
(65) 3138 4425
OPERATING HOURS
Tuesday – Friday 9.30am – 7.30pm
Saturday 8.00am – 2.30pm
Closed on Sundays, Mondays and Public Holidays
Symmetry Dentofacial Aesthetics is a premier specialist clinic that offers a variety of dentofacial aesthetic services for the teeth and face. They provide personalised services for the individual needs of both their local and international patients.
Dr Eugene Wee, a resident specialist at the clinic and the Clinical Director, is one of the first few dental surgeons to receive accreditation from the Singapore Dental Council. He spent 10 years in full-time public service at NDCS and is now a registered specialist with the Singapore Dental Council, and the Academy of Medicine.
Symmetry Dentofacial Aesthetics' services involve a wide range of dentofacial aesthetics, such as Aesthetic Brace Treatments, Surgical Orthodontic Treatment, Functional / Interceptive Orthodontic Appliance Treatment, Obstructive Sleep Apnoea (OSA), Oral Surgical Treatment, Routine Dental Maintenance, Teeth Whitening Treatment and Adjunctive Non-surgical Aesthetic Treatment.
Highlights
Braces/Dental Alignment
Functional Aesthetics
Personalised International Services
2. My Braces Clinic


| | |
| --- | --- |
| WEBSITE | https://www.mybracesclinic.com/ |
| LOCATION | 43 Jalan Merah Saga, Chip Bee Gardens, Singapore |
| CONTACT DETAILS | (65) 6737 9797; [email protected] |
| CLINIC HOURS | Weekdays: 9:15am-6:15pm | Sat: 8:30am-1:30pm |
Dentists in My Braces Clinic believe continuous improvement and innovation are the keys to creating the brightest smiles.
Believing it all starts at the "first hello", My Braces Clinic staff are courteous to patients as they bond with them to know their needs. They are among the first clinics people come to when getting braces for their kids in Singapore.
Services
Orthodontics – braces
Sports Dentistry – mouthguard
Oral Health Care
Customer Reviews
Customers are impressed by the knowledge and professionalism of My Braces Clinic's dentists and staff. The setting of appointments is also seamless.
Here's a review from a patient:
"This practice is outstanding. From the moment I started communicating with them by email to make an appointment for my son I found them both personable and professional." – Faye V. via Yelp
3. G Dental Center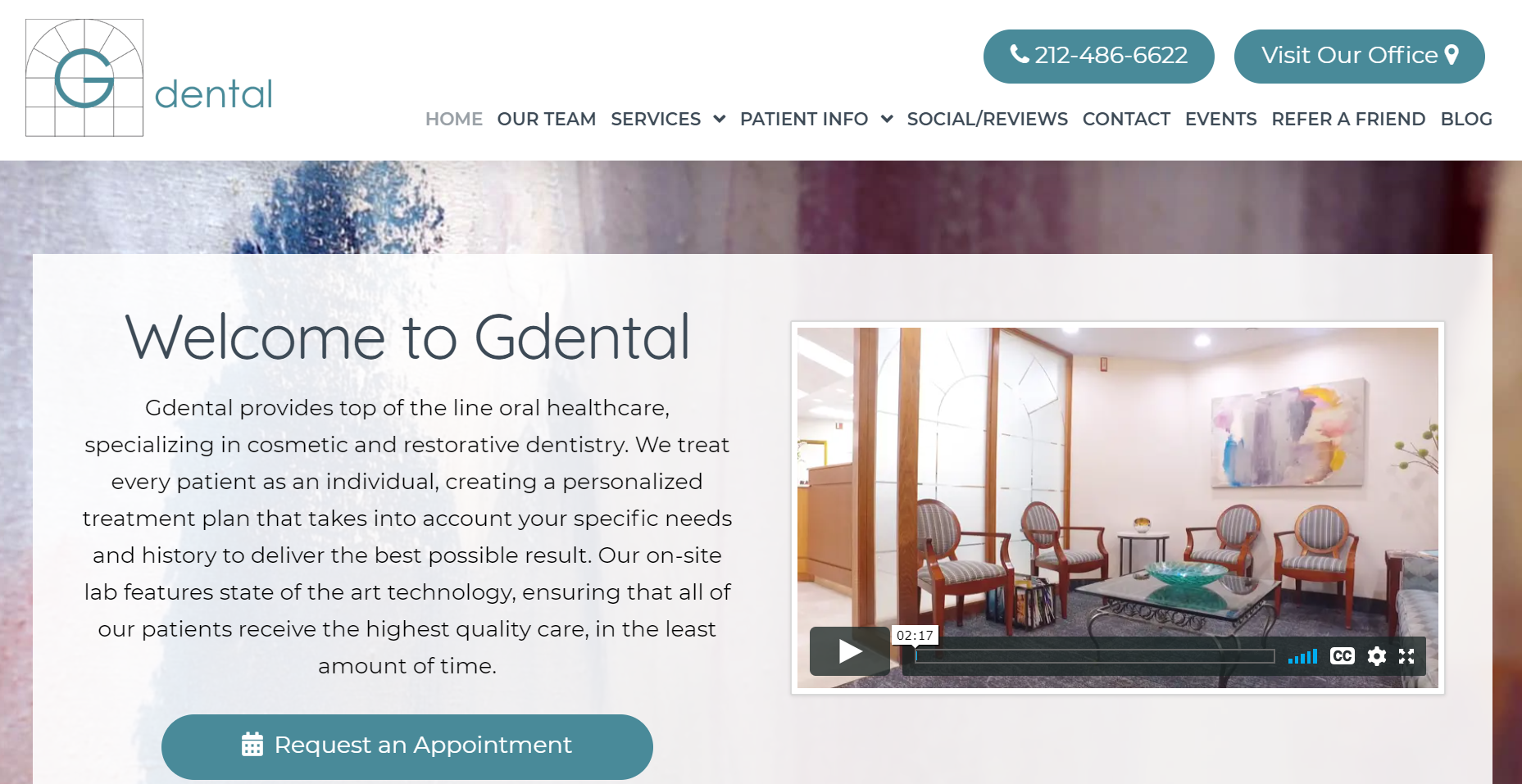 WEBSITE
http://www.gdental.com/
LOCATION
231 Bain Street, Bras Basah Complex Building, Singapore
CONTACT DETAILS
+65 6262 1580
CLINIC HOURS
Monday 10 am – 6pm
Tuesday 10 am – 8pm
Wednesday 10 am – 6pm
Thursday 10am – 8pm
Friday 10am – 6pm
Saturday 9am – 3pm
In this clinic, you can expect a fun time even while having your pearly whites cared for.
Gateway Dental Center staff make sure to provide ample attention for each patient, forming a connection that evokes certainty that their teeth will get the best care ever.
Gateway Dental Center also offers services like basic dental education and X-rays, plus other graphic presentations so customers can learn about caring for their teeth.
Services
Orthodontics – braces
Routine dentistry
Oral surgery
Customer Review
"Extremely smart" is how customers describe the doctors at Gateway Dental Center. They are happy with the gentle approach of the dentists, too.
As such, customers are glad to recommend this Singapore clinic to others. Here's a review from one patient:
"Professional service, I would definitely recommend Gateway Dental Center to anyone. I first came here a year ago, by a recommendation from a friend, and I wasn't disappointed." – Evon H. via Yelp
4. Expat Dental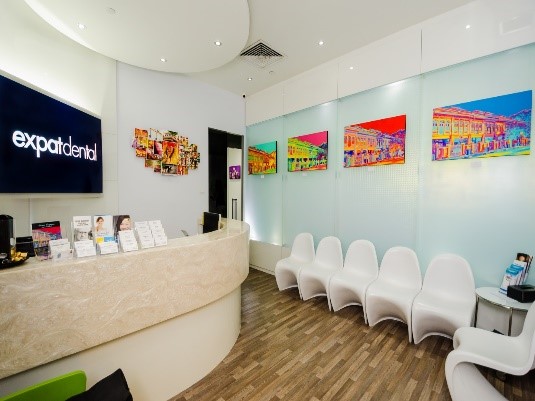 WEBSITE
http://expatdental.com/
LOCATION
Novena Medical Center, 10 Sinaran Drive Square 2, Singapore
CONTACT DETAILS
+65 6397 6718;

[email protected]

CLINIC HOURS

Monday

 10am – 7pm


Tuesday

 10am – 7pm


Wednesday

 8am – 5pm


Thursday

 8am – 5pm


Friday

 8am – 5pm


Saturday

 9am – 2pm


Sunday & Public Holidays

 Closed
At Expat Dental, customer comfort is of high priority. Thus, they use the finest technology to ease patients' dental concerns.
They have art imaging machines and dental scanners, as well as a myriad of other dental equipment. Their staff are also known for professionalism and expertise.
Services
Orthodontics – braces
Cosmetic dentistry
Facial aesthetics
Customer Review
Though considerably pricey, Expat Dental ensures an excellent orthodontic service, so it remains very popular. Customers are happy with the friendly staff, in particular, as their approachable demeanour has created an easy day at the clinic for many customers.
"The appointment itself was a good experience, all staff working here, from the front desk officer to the dentist over the hygienist; all of them were super friendly and go out of their way to explain what is happening to make you feel comfortable." – Catherine L. via Yelp
5. A Line Dental Braces Clinic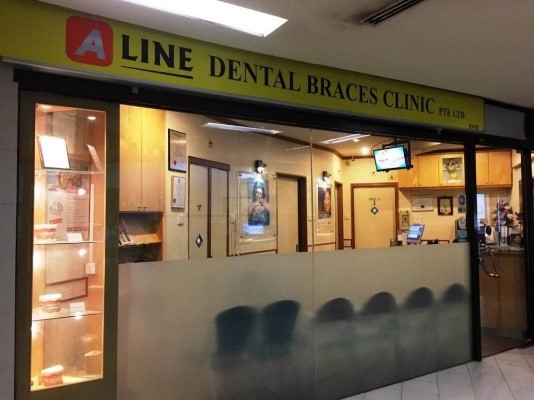 WEBSITE
https://www.alinedental.com.sg/
LOCATION
1 Coleman Street, #03-01, The Adelphi, Singapore
CONTACT DETAILS
(65) 6837 2722
CLINIC HOURS
Monday, Wednesday, Thursday, Friday, Saturday 10am – 7pm
Tuesday & Sunday Closed
A Line Dental specialises in aligning the teeth and in providing specifically-designed braces. The braces are uniquely created to ensure a natural smile for customers.
Here, they believe that crafting custom braces aligns smiles even more naturally. With skilled attention to detail, A Line Dental's experts provide high-grade treatment while promoting oral health.
Services
Orthodontics – braces
Oral healthcare
Customer Reviews
Here's a review from a patient of the clinic:
"Having my braces done by Dr Tan at Aline Dental is probably the wisest decision I have ever made. Not only he's experienced, he's also patient and friendly. He pays attention to all the concerns you have and provides the best solution/ adjustment for you. Not forgetting all the nurses who did incredible job in assisting. Thank you Aline dental! I can finally have a confident smile (:" – Lin Shan via Google Reviews
6. Neo Smiles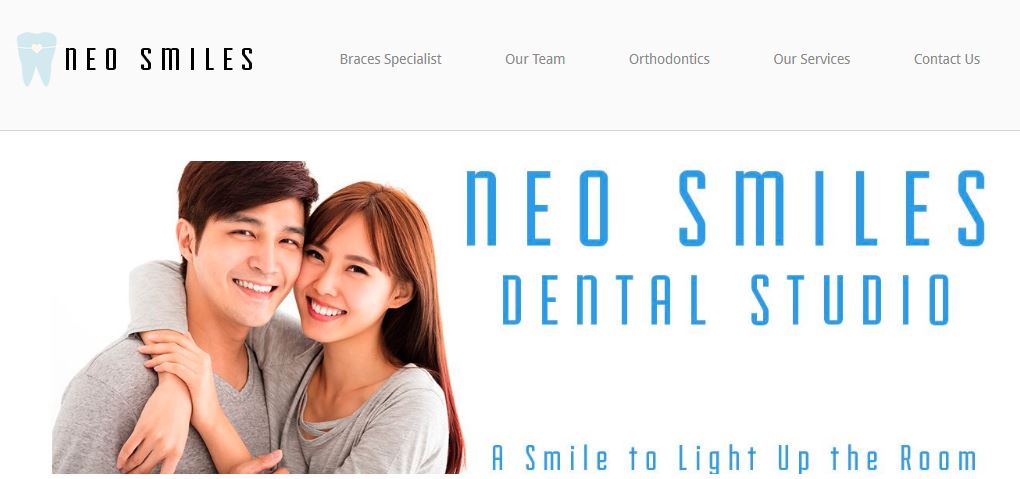 WEBSITE
https://neosmiles.com.sg/
LOCATION
214 Bedok North St 1, #01-153 Singapore 460214
CONTACT DETAILS
6481-0800;

[email protected]

CLINIC HOURS
Mon – Thu : 10am – 8pm
Sat : 9am – 5pm
Sun : 9am – 2pm
Closed Fridays & Public Holidays
Neo Smiles is a Singapore braces specialist studio that is known for providing sophisticated orthodontic treatments and the latest dental services at a convenient location and affordable price.
Some of their popular services include metal braces, ceramic braces, MBrace & Invisalign clear aligner treatments.
Neo Smiles is a Medisave-, CHAS-, Pioneer Generation- (PG) and CDA-accredited dental clinic.
Services
Dental services
Dental implants – Medisave
Teeth whitening
Dentures – CHAS- and PG-claimable
Financial assistance – Medisave, CDA, PG & CHAS dental subsidies
Medisave dental claims (for wisdom tooth surgery)
Customer Reviews
Customers are especially complimentary about their facility for dealing with younger patients. Here's a review attesting to it:
"Great place. Especially good for kids. The dentist is very caring and extremely patient with mine. My kids have always been very fearful of a dental visit, and I have been trying out many dental clinics for the last several years. Finally settled on Neo Smiles. They really one-up everyone else with their friendly setting and caring staff. Kudos to Dr Neo and her team!" – 5-Star Google Review from Derek Tong
7. Koh Dental Surgery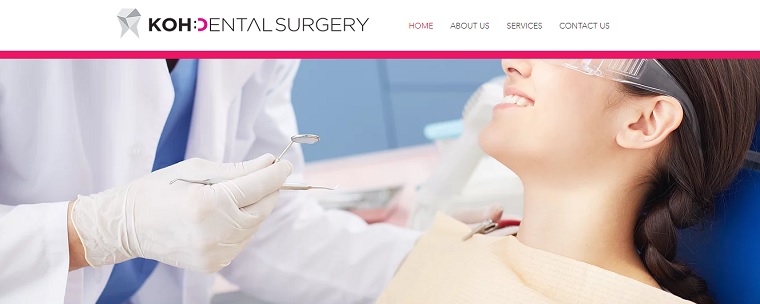 WEBSITE
https://www.kohdentalsurgery.com/
LOCATION
1 West Coast Drive #01-03/04 NeWest Condominium, Singapore
CONTACT DETAILS

(65) 6777 0181, (65) 6264 0638

CLINIC HOURS
Monday – Friday: 9.00am to 6.00pm
Saturday: 9.00am to 1.00pm
Closed on Sundays & Public Holidays
Constantly learning the best dental practices and acquiring the latest in dental and orthodontic technology, Koh Dental Surgery is capable of giving you the best braces in Singapore.
They ensure that all customers receive comfortable treatment, which contributes to the latter's experience.
Services
Orthodontics – braces
Prosthodontics
Dentalimplants
Customer Reviews
Here's a review from a patient of the clinic:
"Was introduced by a friend to get braces with this dental clinic. Results are awesome and the dentists and staff are super friendly!! Highly recommend this clinic for anyone looking to do braces and any routine teeth check-up." – Gladys Ng via Google Reviews
8. Mount Elizabeth Orthodontic Clinic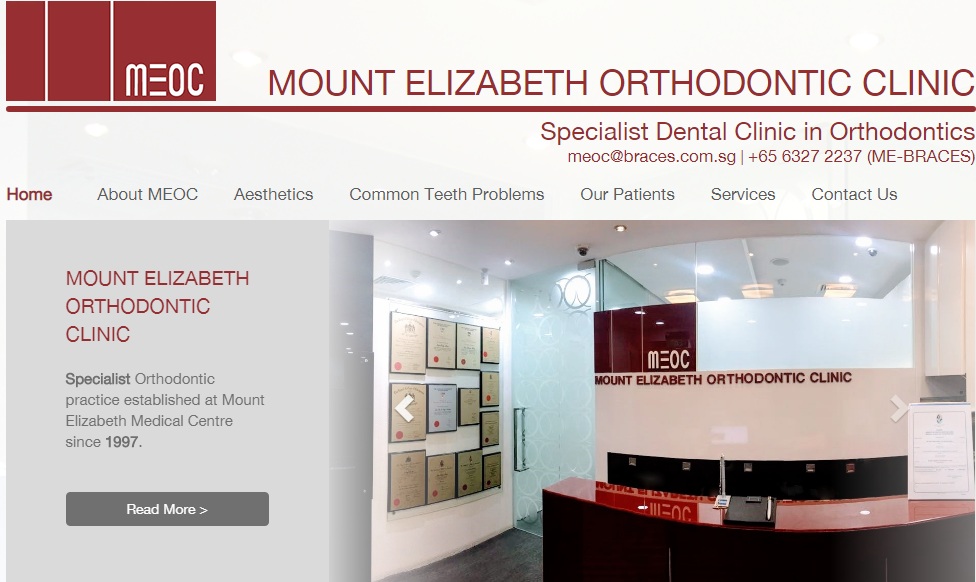 WEBSITE

https://www.braces.com.sg/

LOCATION

#10-03 Mount Elizabeth Medical Centre 3 Mount Elizabeth, Singapore 228510 (Lobby A1 / A3)

CONTACT DETAILS

Tel: +65 63272237

SMS/Whatsapp: +65 82019019

CLINIC HOURS

Monday-Friday: 9AM – 6PM

Saturday: 8:30AM- 2PM
Mount Elizabeth Orthodontic Clinic (MEOC) is a specialist orthodontic practice that was established in 1997. Dr Lim Hong Meng is an established orthodontist that provides orthodontic treatment of all complexities for children and adults, local and expatriates for the last 20 years.
Dr Lim and his team view their practice as a work in progress, constantly upgrading, adapting and improving on areas where they are lacking and reinforcing, emphasizing the areas where they have done well.
Dr Lim Hong Meng and Dr Audrey Tan's overriding ethos is that they will embark on the treatment with each patient as a collaborative journey to achieve the best possible outcome to the best of their abilities and strive to improve the level of patient care and service.
The clinic offers consultation and provides solutions for children growth modification (assessment of children's jaw and bite development), braces (metal, ceramics, lingual as well as Invisalign), corrective jaw surgery, retreatment and relapsed cases as well as a dental hygienist (Chua Kaizi) that journeys with patients to provide advice on oral hygiene and to minimise/identify potential risk factors for gum disease and tooth decay during the entire treatment process.
Highlights
Uses latest and modern technology

Prioritizes patient's well-being

Offers basic to complicated orthodontic procedure
Customer Reviews
Customers are satisfied by the service provided by the clinic. Giving her best smile as a reward on how great the services this clinic offers can be seen on the reviews provided below:
I have completed my orthodontic treatment with Dr Lim. I was provided with excellent and professional service by Dr Lim and his team during every of my adjustment visits. 5 stars for being the best orthodontist in town! – Christine Lim
9. Align Braces
WEBSITE
https://www.alignbracesclinic.com/
LOCATION
68 Orchard Road, Plaza Singapura #04-33, S238839
CONTACT DETAILS
Tel: 6513 0686
WhatsApp: 8348 0708
Email:

[email protected]

CLINIC HOURS
Monday — Friday: 11 AM — 8 PM
Saturday — Sunday: 10 AM — 5:30 PM
Closed on selected Public Holidays
Some say that a smile is the best makeup you can wear. With Align Braces Clinic, you can rest easy knowing your teeth and smile are in great hands. You will be examined by their well-trained and dedicated team – including a Specialist Orthodontist. Known for their customised care and affordable services, they have continuously been at the top of their game.
Align Braces Clinic only uses trusted products and materials from international companies including the renowned Invisalign, Damon braces, to the regular metal braces; they have it all covered. We're confident that you will be able to find the braces that suit your needs here. If you want to set things straight, walk into Align Braces Clinic, and leave with a confident smile.
Highlights
Invisalign
Damon Self-Ligating Braces
Metal Braces
Ceramic Braces
Retainers
Braces & Jaw Surgery
Growth monitoring and development for children
Customer Reviews
A solid 5-star rating is what Align Braces Clinic has achieved from its patients, some even promising to come back for more services. Here are some feedback from satisfied patients:
"Dr. Lydia is super gentle and experienced! My journey with braces is nothing but a Breeze! The staffs of Align are friendly and helpful they have always provide great service! I've just removed my braces and The results were beyond my expectations! I have gain lots of confidence and compliments on my pearly whites! This clinic is also extremely pristine and aesthetic! Highly recommend Align Braces Clinic to everybody!"
"Visited Align Braces Clinic. Was impressed with the friendliness and professionalism of Dr. Stanley Kok. He not only reassuringly explain to me the procedures he is carrying out but also was very thorough and gentle. Under his care, I saw a marked improvement to my teeth and gum condition. It certainly helps that the new clinic has a soothing and warm feel making me feel comfortable when I stepped in. Will certainly recommend Dr.Stanley Kok to anyone who require dental services."
10. Coden Specialists
WEBSITE
http://www.codenspecialists.com/
LOCATION
290 Orchard Road, Paragon Medical Centre, Suite #13-10/11/12, Singapore
CONTACT DETAILS
6235 7498
CLINIC HOURS
Monday – Friday: 9AM – 6PM
Saturday: 9AM – 1:30PM
Closed on Sundays and Public Holidays
Coden Specialists derived its name from "cognito dentalis", a Latin phrase for the pursuit of knowledge in dentistry. Thus, they also educate customers about teeth's health and needs, to help them make better-informed decisions about oral care.
Highlights
Orthodontics – braces
Prosthodontics
General dentistry
Customer Review
Coden Specialists impresses with their premium dental service. Their staff are accommodating as well, say patients.
Overall, customers are satisfied with their time in Coden Specialists. Here's a review from a patient of the clinic:
"The service is top notch, from the dentists to the dental hygienists/assistants and the receptionists, you will feel welcome." – Carrolyn L. via Yelp
With orthodontists like these, it shouldn't be hard to get the best braces in Singapore. You'll soon have perfectly aligned and stunning pearly whites in no time!
Incidentally, if you also need a dentist, check out our suggestions for the best dental clinics in Singapore. They'll take care of all your tooth-related needs!