Our 11 Favourite Clinics for Ceramic Braces in Singapore
Are you having second thoughts about getting braces because you think they're too noticeable? Then you should consider looking for the best ceramic braces in Singapore.
Compared to the conventional metal braces, the ceramic type has clear or tooth-coloured brackets, making it less visible. It can also align your teeth even faster than Invisalign.
So if you're really convinced to get ceramic braces, see our list of the clinics where you can get the best ceramic braces in Singapore! These places also come with accessible prices and locations, so make sure to check them out!
Nuffield Dental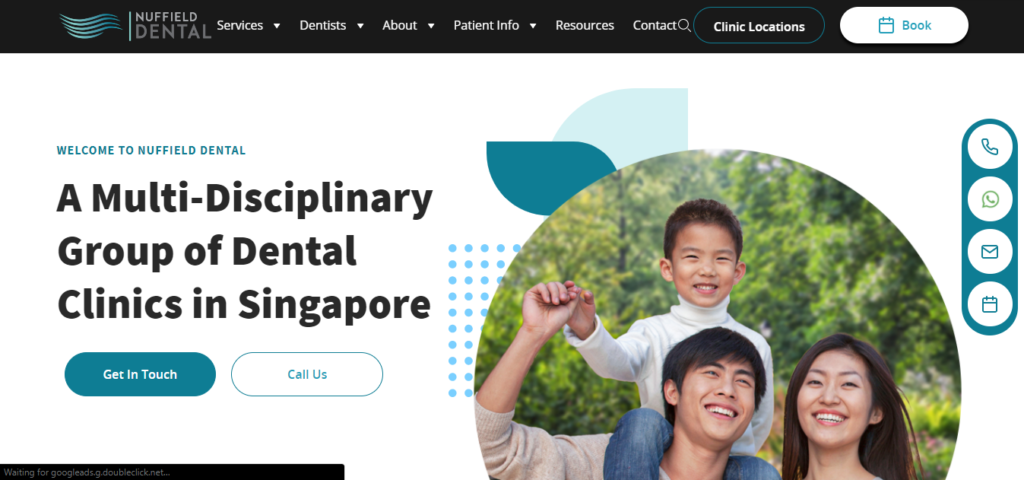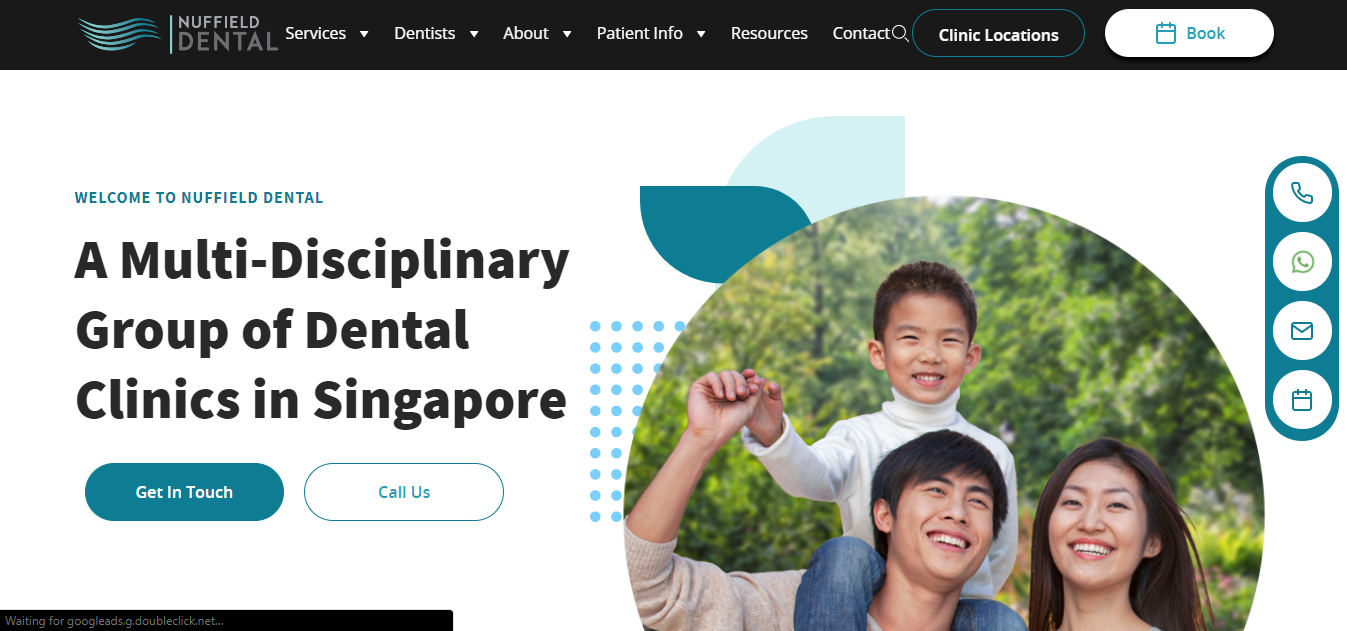 SERVICES
https://www.nuffielddental.com.sg/our-services
WEBSITE
https://www.nuffielddental.com.sg/
ADDRESS
HarbourFront
Nuffield Dental HarbourFront
1 Maritime Square, #02-64A,
HarbourFront Centre,
Singapore 099253

Kovan
Nuffield Dental Kovan
2 Kovan Road #01-03,
Simon Plaza,
Singapore 548008

Novena
Nuffield Dental Novena
09-26 Novena Medical Centre,
10 Sinaran Dr,
Singapore 307506

Orchard
Nuffield Dental Jewel
05-01, Wheelock Place,
501 Orchard Road,
Singapore 238880

Raffles Place
Nuffield Dental Raffles Place
1 Raffles Place, #05-19,
Singapore 048616

Central
Nuffield Dental Central
2 Serangoon Rd, #02-27/28,
Tekka Place,
Singapore 218227

Seletar
Nuffield Dental Seletar
1 Seletar Road #01-07/08,
Greenwich Village,
Singapore 807011

Serangoon Gardens
Nuffield Dental Serangoon Gardens
57 Serangoon Garden Way,
Serangoon Garden Estate,
Singapore 555953

Siglap
Nuffield Dental Siglap
914 East Coast Road #01-03,
The Domain,
Singapore 459108

Simpang Bedok
Nuffield Dental Simpang Bedok
430 Upper Changi Road #01-63,
East Village,
Singapore 487048
CONTACT DETAILS
HarbourFront
+65 6264 0422
+65 9230 7343
[email protected]

Kovan
+65 6281 4313
+65 9830 3286
[email protected]

Novena
+65 6397 2739
+65 9823 7556
[email protected]

Orchard
+65 6950 2866
+65 9657 4331
[email protected]

Raffles Place
+65 6532 2644
+65 91711955
[email protected]

Central
+65 6293 0355
+65 98308497
[email protected]

Seletar
+65 6481 4261
+65 98360452
[email protected]

Serangoon Gardens
+65 6280 7909
+65 98307847
[email protected]

Siglap
+65 6636 1303
+65 98307325
[email protected]

Simpang Bedok
+65 6702 3238
+65 98307396
[email protected]
OPERATING HOURS
Contact for more information
Nuffield Dental is a one-stop and multi-disciplinary dental care clinic. We think they are great because they always provide personalized services for each paptient.
They have been serving Singaporeans since 2014. With their different locations across the island, from Serangoon Gardens to Siglap, you can experience their great services no matter where you are.
In comparison to other dental centers, they carry out their assessments thoroughly. This enables them to provide their clients with comprehensive information that can help them in making decisions about their treatment plan.
They are one of the clinics we recommend because of their state-of-the-art technology. Their clinic places a strong emphasis on integrating technology to increase the exact of our procedures: digitalising manual procedures, incorporating 3D printing, intraoral scanners.
They invest in these to gain a better understanding of their patient's unique oral conditions and treat them better.
Need teeth whitening? Wisdom tooth extraction? Root canal treatment? Or any other dental services?
They can help you for they offer almost all the services an individual can need.
Highlights
Has a lot of branches in the country
Devise treatment plans that are suited to each client's needs
Dentists have specialized in implant dentistry and oral surgery for more than 20 years
TLC Dental Centre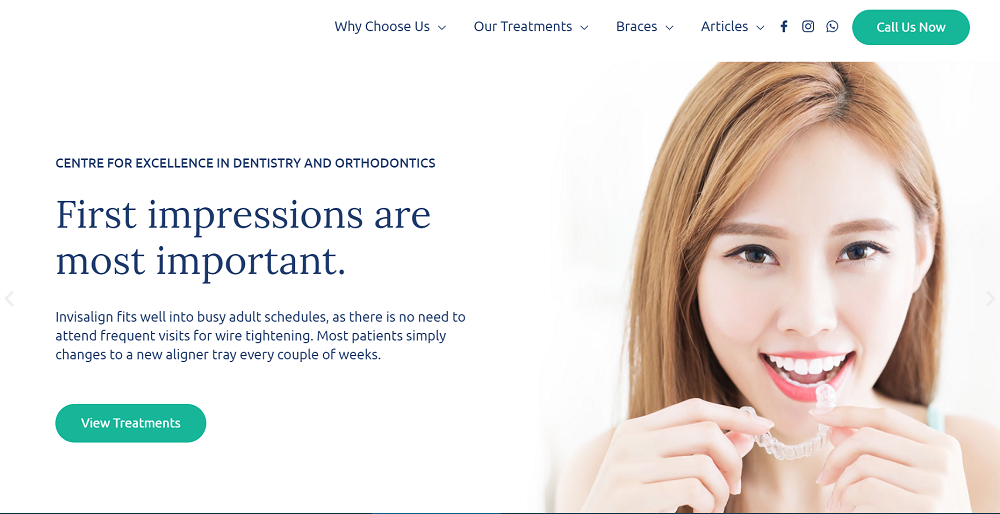 BEST FOR 
Technologically Advanced Dental Services
SERVICES
Braces (Orthodontics, Aesthetic Braces, Invisalign)Cosmetic Dentistry (Porcelain Veneers, Teeth Whitening, Bad Breath)
Dental Implants
Same Day Crowns General Dentistry & Speciality Treatments (Wisdom Tooth, Root Canal Treatment, Crowns & Bridges, Gum Infection, Children Dentistry, Fillings, Hygiene)
Emergency Dentistry (Crack Tooth, Dental Injury)

WEBSITE
https://www.tlcdental.com.sg/
ADDRESS
360 Orchard Road #05-05, International Building, Singapore 238869 (next to Orchard MRT)
CONTACT DETAILS
+65 6338 6639
OPERATING HOURS
Weekday – 9am to 7pm
Saturday – 9am to 4.30pm
Sunday & Public Holiday – Closed
TLC Dental Centre, a premier dental clinic in Singapore, is next on our list for the best ceramic braces. The clinic has gained quite a stellar reputation in recent times, thanks to the staff's dedication to maintaining the clinic's high standards.
If you choose TLC Dental Centre for your dental needs, you'll get to work with some of the best professionals in the field of dentistry who has access to the best dental equipment. This means you'll gain access to the best dental care, too.
If you need aid with cosmetic dentistry or other dental treatments, contact TLC Dental Centre today and avail their topnotch affordable services.
Highlights
Experienced orthodontist with multidisciplinary team
Affordable rates
Same day CEREC Crown (Ceramic restorations in one visit)
Approved healthcare institution under the Baby Bonus Scheme
Just Braces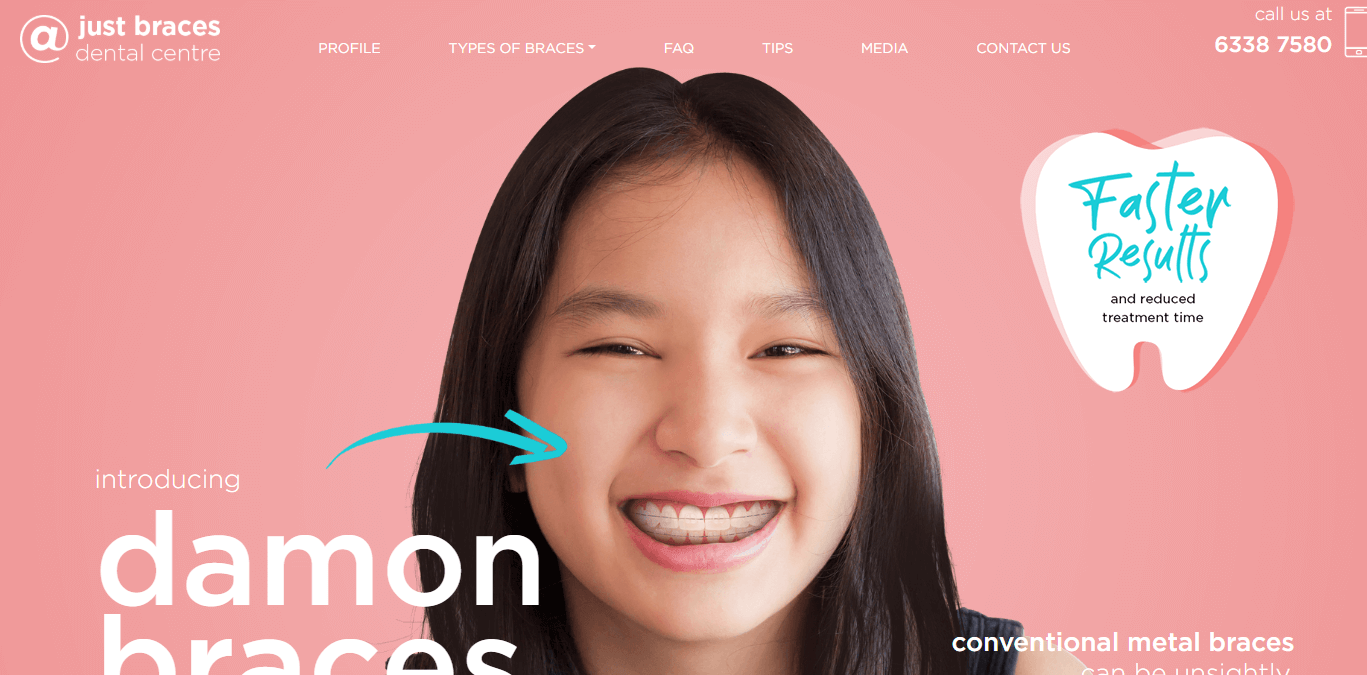 BEST FOR 
Orthodontics for the whole family
WEBSITE
https://www.justbraces.com.sg/
ADDRESS
3 Killiney Road, #09-02 Winsland House 1 Singapore 239519, Nearest MRT: Somerset MRT (Exit D)
CONTACT DETAILS
(65) 6338 7580
OPERATING HOURS
Monday – Friday: 9:00am – 5:00pm

 

Saturday: 9:00am – 1:00pm
Just Braces provides a vast range of teeth straightening treatments for adults and kids. This includes their best ceramic braces in Singapore, which are offered with transparent pricing.
All treatments are performed by the main dental specialist, who has decades of experience in the orthodontic speciality. With their competent range of services, you'll certainly be free from crooked and misaligned teeth.
Highlights
Established orthodontic specialist
Efficient installment plans
emBrace Dental Clinic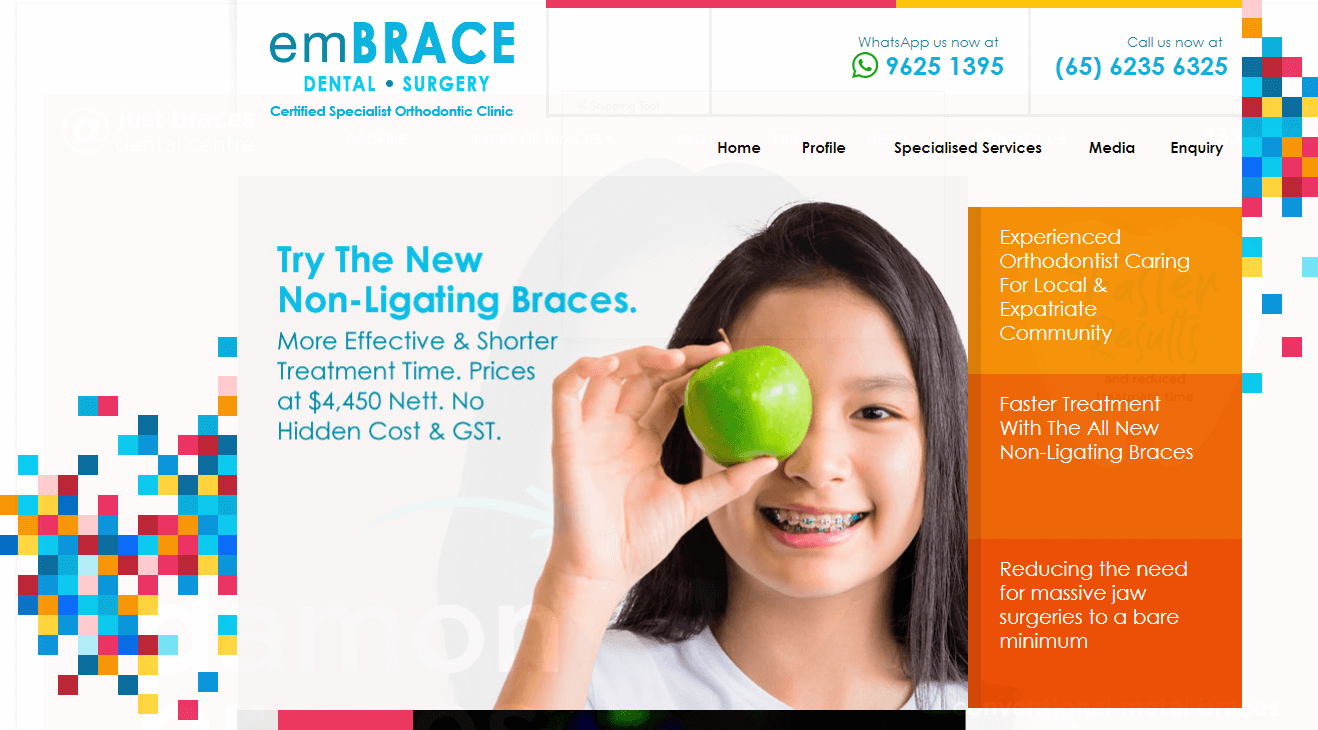 BEST FOR 
Advanced dental treatments
PRICING
Priced at $4,950
WEBSITE
https://www.embrace.com.sg/
ADDRESS
360 Orchard Road #01-14 International Building Singapore 238869
CONTACT DETAILS
 (65) 6235 6325
OPERATING HOURS
Monday to Wednesday & Friday: 9am–6pm

 

Thursday: 9am–7pm

Saturday: 9am–4pm
emBrace Dental Clinic is known to be one of the longest-running dental clinics on the island. They may have limited orthodontics selections but you can rest assured that their specialities will give you more inclusive dental care and shorter treatment time.
With their advanced technology, they conduct detailed teeth evaluation to further analyse your current tooth condition and to determine the most suitable treatment for you. That way, you can be sure that you'll have the best ceramic braces in Singapore.
Highlights
High-quality ceramic braces
Dental surgery
iDental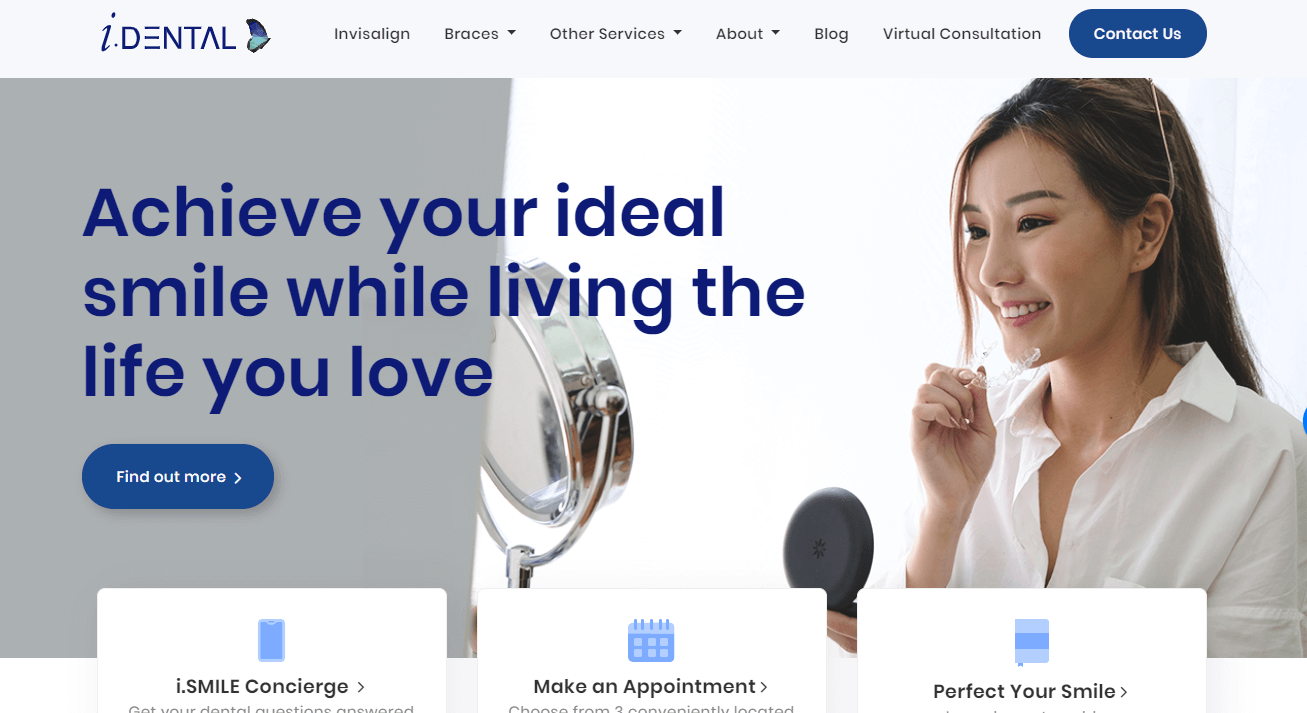 iDental offers a whole range of dental services: from aesthetic dentistry to orthodontics, they have it all! This clinic features some of the best ceramic braces in Singapore and with them, you can opt to choose between traditional and self-ligating ceramic braces.
With self-ligating ceramic braces, rubber bands will no longer be a concern while wearing the braces. They also provide an initial consultation package so you can have less expensive diagnostics before acquiring the actual treatment plan.
Highlights
Different types of ceramic braces
Children's dentistry
Raffles Dental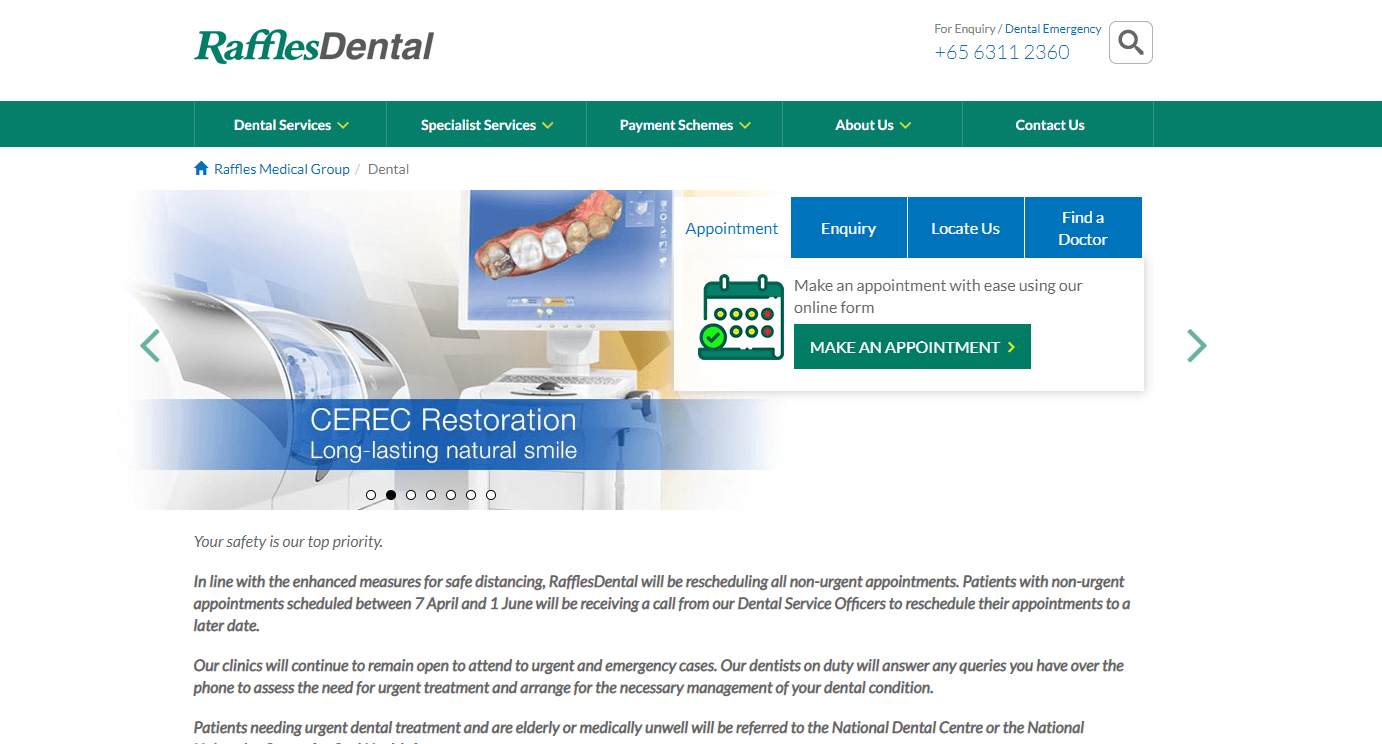 Being one of the largest medical groups on the island, Raffles Dental is fully equipped with a wide range of services, including the best ceramic braces in Singapore.
The clinic offers various payment options so you can perfect your smile and improve your dental health with affordable costs that'll fit within your means. You can find them in several locations, making it easy for you to visit the clinic.
Highlights
Traditional and self-ligating braces
CHAS, Pioneer, Medisave, and Baby Bonus accreditation
Dental insurance
Align Braces Clinic
BEST FOR 
Affordable Damon Clear Self-ligating Braces
PRICING
Contact for more details
WEBSITE
https://www.alignbracesclinic.com/
ADDRESS
68 Orchard Road, Plaza Singapura #04-33, S238839
CONTACT DETAILS
Tel: 6513 0686
WhatsApp: 8348 0708
Email: [email protected]
OPERATING HOURS
Monday — Friday: 11 AM — 8 PM
Saturday — Sunday: 10 AM — 5:30 PM
Closed on selected Public Holidays
Your smile is one of your best assets. With Align Braces Clinic, you can rest assured that the health of your teeth and the transformation of your smile are in great hands. At the clinic, you will meet with a well-trained and dedicated team, including a Specialist Orthodontist.
The clinic offers a full range of customised care and affordable services. They fully embrace modern digital dentistry – from digital x-rays to digital intraoral scanners – to ensure accurate imaging and enhanced patient comfort.
Align Braces Clinic only uses trusted products and materials from international companies including the renowned Invisalign, Damon Clear self-ligating braces, to the traditional ceramic braces – they have it all covered. If you're looking for a less visible braces treatment option, we're confident that you will be able to find one that suits your needs here.
If you want to set teeth straight, walk into Align Braces Clinic, and leave with a clear and confident smile.
Highlights
Invisalign
Damon Self-Ligating Braces
Metal Braces
Ceramic Braces
Retainers
Braces & Jaw Surgery
Growth monitoring and development for children
About Braces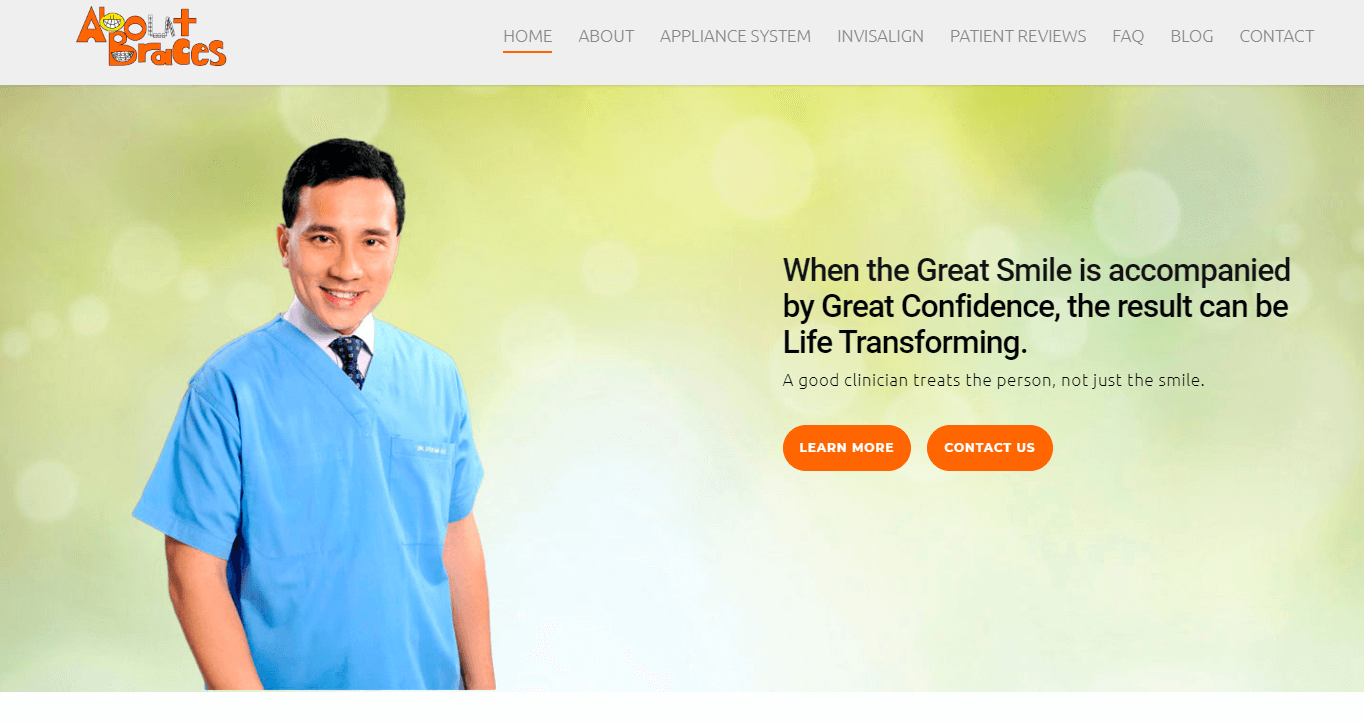 BEST FOR 
Affordable ceramic braces packages
PRICING
Starting from $3,600
WEBSITE
https://aboutbraces.org/
ADDRESS
8 Sinaran Drive Novena Specialist Center #06-01 Singapore 307470
CONTACT DETAILS
6397 7177
OPERATING HOURS
Monday: 1.00 PM – 5:30 PM

 

Tuesday – Friday: 8.00 AM – 5:30 PM

Saturday: 8:00 AM – 1:00 PM
For those who are short on cash, About Braces offers affordable braces packages. Their offered ceramic braces start from $3,600 and this includes comprehensive treatment, monthly checkups, and a set of retainers, giving you a cost-effective all-in-one package.
Aside from ceramic braces, this clinic specialises in all kinds of orthodontic treatments — all procedures are done by well-experienced dental professionals. It's also located in one of the well-known specialist centres on the island, so you can easily find them.
Highlights
Orthodontics speciality
Flexible payment plans
TP Dental Surgeons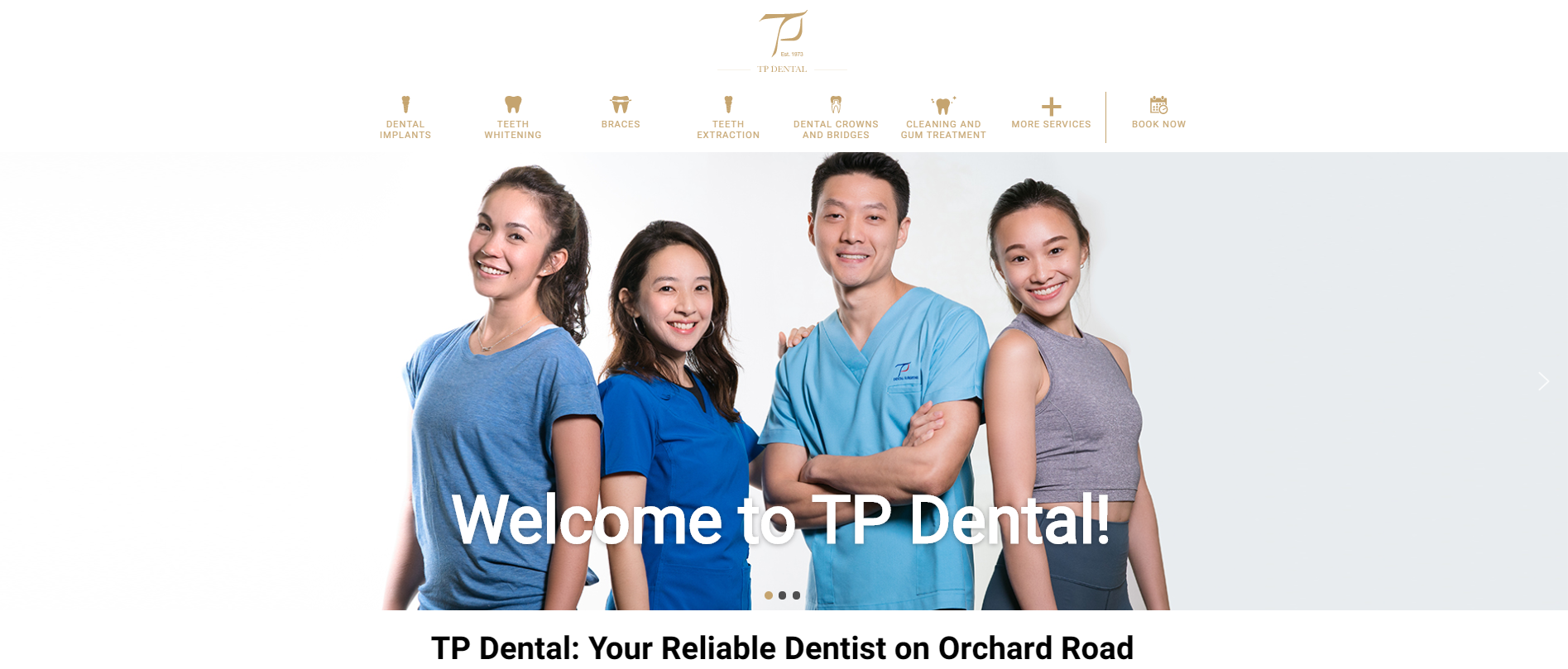 BEST FOR 
Dental Services
WEBSITE
https://www.tpdental.com.sg/
ADDRESS
The Penthouse
391B Orchard Road, Ngee Ann City Tower B #26-01, Singapore 238874
CONTACT DETAILS
(+65) 6737 9011| [email protected]
OPERATING HOURS
Monday to Friday, 8:30am – 7:00pm
Saturdays, 8:00am – 5:00pm
Sundays & Public Holidays, 9:30am – 1:00pm
TP Dental is a multidisciplinary clinic that offers a variety of treatments for patients of all ages. You can rest assured that their services are always top-notch, as their clinic only utilises cutting-edge technology in administering oral care.
They offer a variety of treatments that can satisfy any of your dental needs– from dental implants to orthodontics. Fixed metal and ceramic braces are just a few examples of the orthodontic services they offer.
Whichever service you choose, you can be sure that it will only be carried out by experts who know what they're doing. TP Dental's orthodontists are qualified specialists under the Ministry of Health's Dental Specialist list.
Highlights
Dental Implant
Teeth Whitening
Braces
Teeth Extraction
Bridges
Cleaning
Gum Treatment
The Braces Practice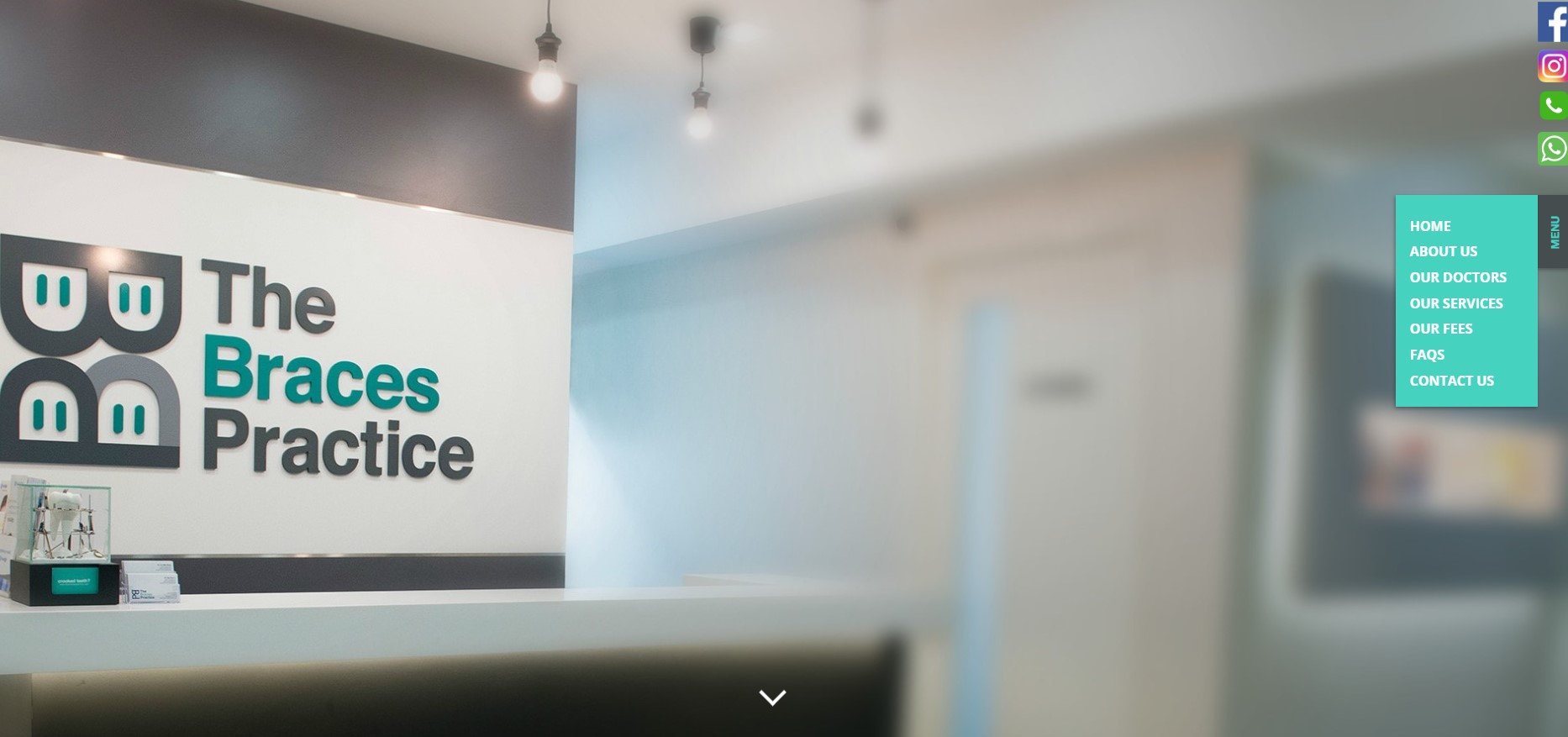 BEST FOR 
Extended Office Hours
WEBSITE
http://www.thebracespractice.com/
ADDRESS
12A Lorong Mambong Holland Village
Singapore 277676
CONTACT DETAILS
Email: [email protected]

 

Phone: +65 6463 2306

Whatsapp: +65 9737 6784

OPERATING HOURS
Tuesday-Friday: 11am – 9pm
Saturday: 9am – 5pm
Sunday: 9am – 1pm
Monday & Public Holidays: Closed
Having a hard time scheduling your brace treatment? There's no need to worry– The Braces Practice is a clinic that operates extended hours during the weekdays. In addition, they are also open on weekends.
Their staff is guaranteed to be highly-trained and friendly to all their clients. As proof, all their orthodontic practitioners have obtained their Master of Dental Surgery in Orthodontics.
If you're looking for the best orthodontic treatments that are available at any time of the day, you should consider The Braces Practice. Their dentists will do their best when it comes to fulfilling your dental needs.
Highlights
Metal Braces
Invisalign
Ceramic Braces
Self-Ligating Braces
Braces + Jaw Surgery
Retainers
General Dental Services
Ocean Dental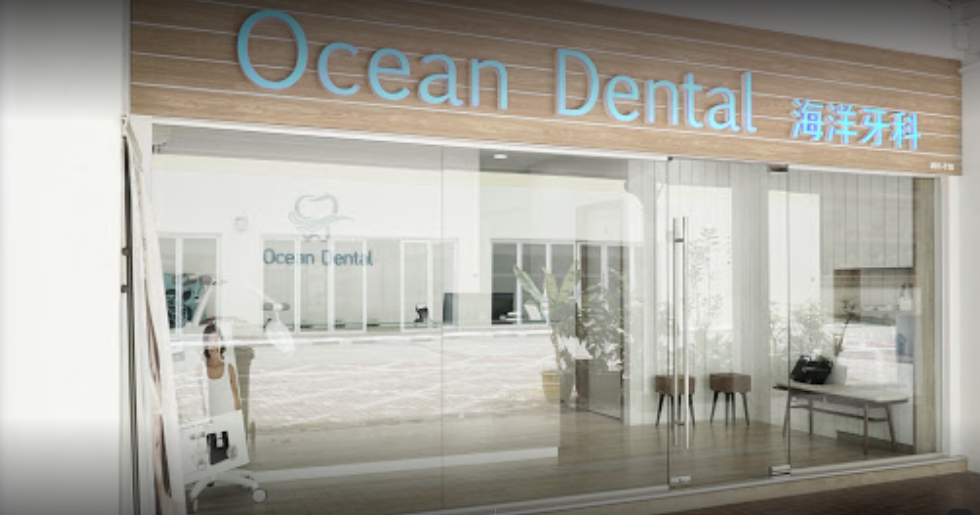 BEST FOR   
Complimentary retainers
WEBSITE
https://www.oceandental.sg/braces/
ADDRESS
Blk 721 Clementi West Street 2 #01-118 Singapore 120721
CONTACT DETAILS
+65 6266 3011


[email protected]

OPERATING HOURS
Monday – Friday: 9:00 AM – 9:00 PM
Saturday – Sunday: 9:00 AM – 6:00 PM
Ocean Dental has experts in preventive, restorative, surgical, and cosmetic dentistry. And so with this expertise, they can offer four options for cosmetic dentistry, including traditional metal, ceramic, self-litigating, and clear (or Invisalign) braces.
Thanks to their latest equipment, they have panoramic & lateral cephalogram and OPG X-ray to provide clear imaging of your teeth pre and post-braces. These technologies help them find the best cosmetic treatment for you.
But what makes Ocean Dental unique is that it provides a clean set of retainers. Thus, you'll be able to maintain your teeth's perfect alignment even after your braces are removed.
Highlights
Professional cosmetic treatments from dentists
Metal, ceramic, self-litigating, and clear braces
Pre and post-braces X-ray photography
And that's our list of the leading clinics that offer the best ceramic braces in Singapore! Let us know which one you'd prefer to consult with!
And if you want even more options for braces, take a look at these best braces clinics in Singapore. They feature a broad selection of braces that come with affordable plans as well!