The Top 10 Clinics for Best Ceramic Braces in Singapore
By Lindsey Tan
Are you having second thoughts about getting braces because you think they're too noticeable? Then you should consider looking for the best ceramic braces in Singapore.
Compared to the conventional metal braces, the ceramic type has clear or tooth-coloured brackets, making it less visible. It can also align your teeth even faster than Invisalign.
So if you're really convinced to get ceramic braces, see our list of the clinics where you can get the best ceramic braces in Singapore! These places also come with accessible prices and locations, so make sure to check them out!
1. Symmetry Dentofacial Aesthetics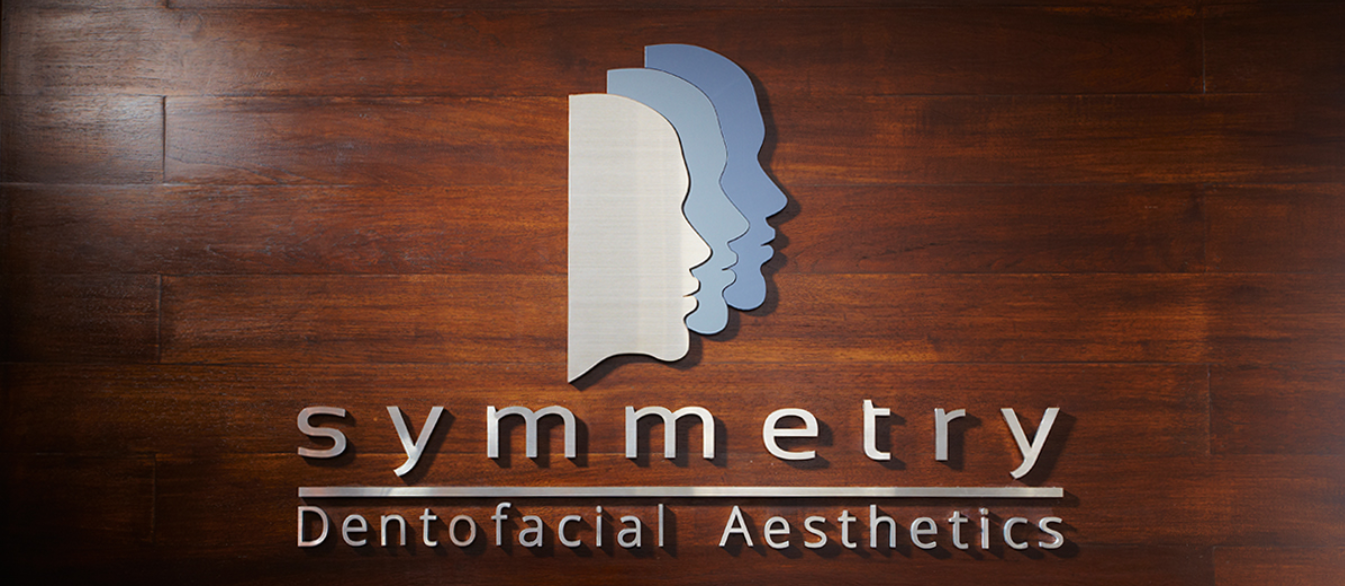 BEST FOR 
Dentofacial Aesthetics
PRICING
Contact for more details
WEBSITE
https://www.dentalsingapore.co/braces/
ADDRESS
1 Farrer Park Station Road
#15-15 Connexion
Farrer Park Medical Centre
Singapore 217562
CONTACT DETAILS
(65) 3138 4425
OPERATING HOURS
Tuesday – Friday 9.30am – 7.30pm
Saturday 8.00am – 2.30pm
Closed on Sundays, Mondays and Public Holidays
Symmetry Dentofacial Aesthetics is a premiere specialist clinic that offers a variety of dentofacial aesthetic services for the teeth and face. They provide personalised services for the individual needs of both their local and international patients.
Their services involve a wide range of dentofacial aesthetics, such as Aesthetic Brace Treatments, Surgical Orthodontic Treatment, Functional / Interceptive Orthodontic Appliance Treatment, Obstructive Sleep Apnoea (OSA), Oral Surgical Treatment, Routine Dental Maintenance, Teeth Whitening Treatment and Adjunctive Non-surgical Aesthetic Treatment.
Highlights
Braces/Dental Alignment
Functional Aesthetics
Personalised International Services
2. 

TLC Dental Centre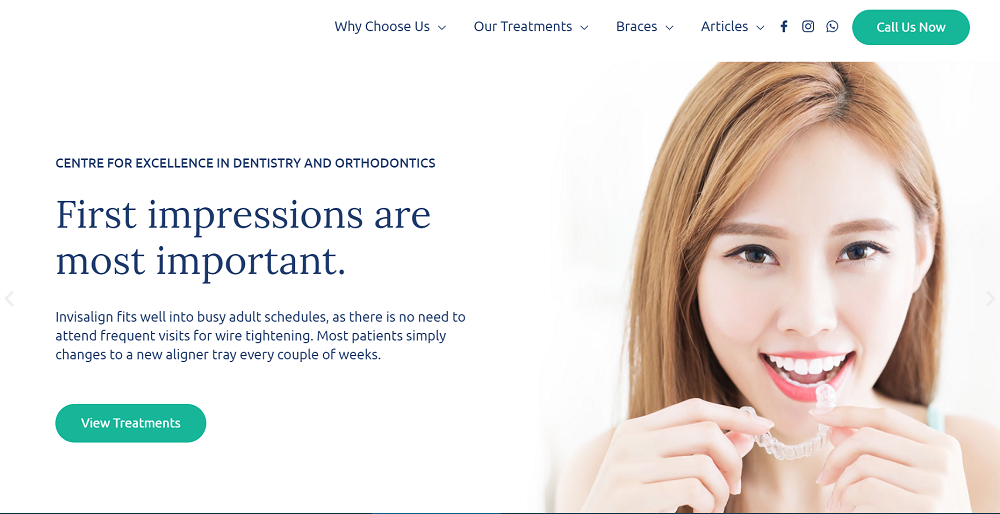 BEST FOR 
Technologically Advanced Dental Services
SERVICES
Braces (Orthodontics, Aesthetic Braces, Invisalign)Cosmetic Dentistry (Porcelain Veneers, Teeth Whitening, Bad Breath)
Dental Implants
Same Day Crowns General Dentistry & Speciality Treatments (Wisdom Tooth, Root Canal Treatment, Crowns & Bridges, Gum Infection, Children Dentistry, Fillings, Hygiene)
Emergency Dentistry (Crack Tooth, Dental Injury)

WEBSITE
https://www.tlcdental.com.sg/
ADDRESS
360 Orchard Road #05-05, International Building, Singapore 238869 (next to Orchard MRT)
CONTACT DETAILS
(65) 3138 4668
OPERATING HOURS
Weekday – 9am to 7pm
Saturday – 9am to 4.30pm
Sunday & Public Holiday – Closed
TLC Dental Centre, a premier dental clinic in Singapore, is next on our list for the best ceramic braces. The clinic has gained quite a stellar reputation in recent times, thanks to the staff's dedication to maintaining the clinic's high standards.
If you choose TLC Dental Centre for your dental needs, you'll get to work with some of the best professionals in the field of dentistry who has access to the best dental equipment. This means you'll gain access to the best dental care, too.
If you need aid with cosmetic dentistry or other dental treatments, contact TLC Dental Centre today and avail their topnotch affordable services.
Highlights
Experienced orthodontist with multidisciplinary team
Affordable rates
Same day CEREC Crown (Ceramic restorations in one visit)
Approved healthcare institution under the Baby Bonus Scheme
Customer Reviews
"I am really glad I got my braces done by Dr Enrica, a qualified orthodontist! Nothing to worry about, plus the service at TLC Dental Centre is really awesome – appointment reminders and warm welcome every time I visit." (Source: TLC Dental Centre Website)
"Dr Co is skillful and professional, making my wisdom tooth surgery a painless experience. During the process, I did not have to fear of having any discomfort or pain. Dr Co is also patient when advising me on my every doubts and queries. I would definitely recommend him to anyone I know." (Source: TLC Dental Centre Website)
"Front counter service was excellent, never have to wait more than 5 mins for our turn. Dr. Kevin was very patient with my child and he was detailed in his explanation on the procedure he would render after he went through the X-ray. Will be back again." (Source: TLC Dental Centre Facebook Page)"
"Kevin solved my years of gum problem, no other dentist told me about. Thank you!" (Source: TLC Dental Centre Facebook Page)
3.  Just Braces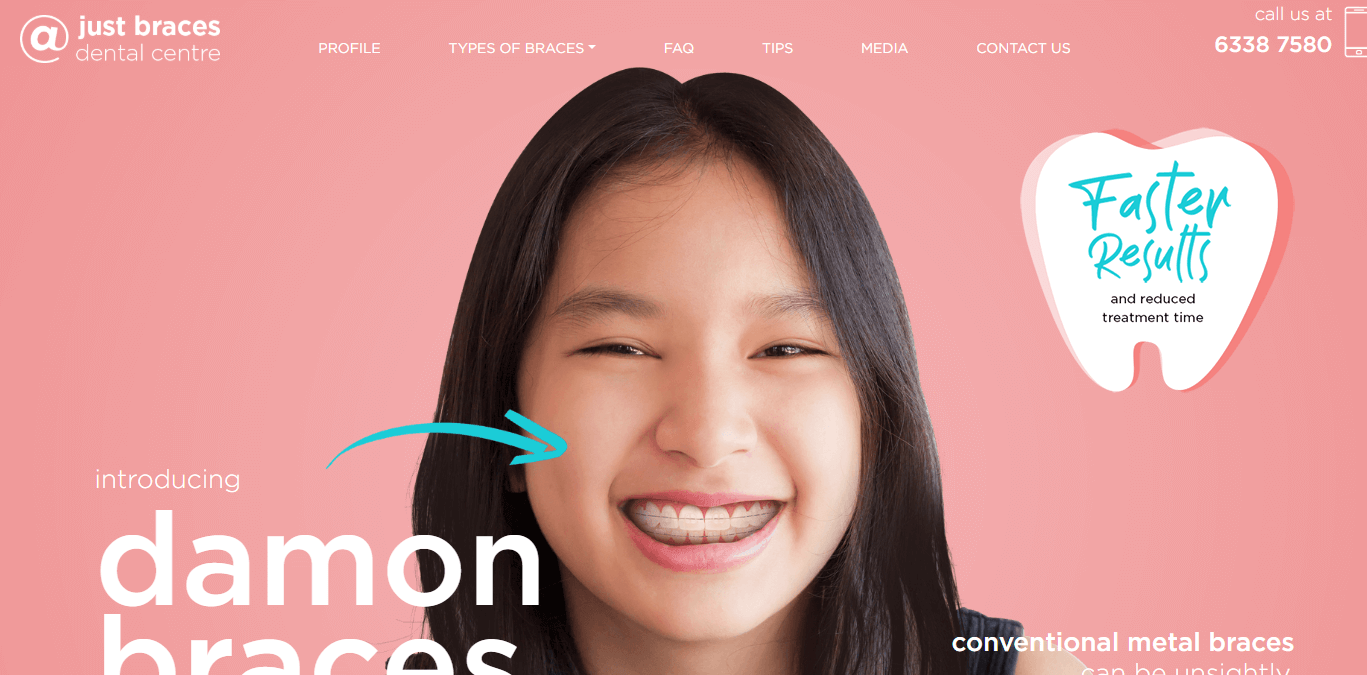 BEST FOR 
Orthodontics for the whole family
WEBSITE
https://www.justbraces.com.sg/
ADDRESS
3 Killiney Road, #09-02 Winsland House 1 Singapore 239519, Nearest MRT: Somerset MRT (Exit D)
CONTACT DETAILS
(65) 6338 7580
OPERATING HOURS
Monday – Friday: 9:00am – 5:00pm

Saturday: 9:00am – 1:00pm
Just Braces provides a vast range of teeth straightening treatments for adults and kids. This includes their best ceramic braces in Singapore, which are offered with transparent pricing.
All treatments are performed by the main dental specialist, who has decades of experience in the orthodontic speciality. With their competent range of services, you'll certainly be free from crooked and misaligned teeth.
Highlights
Established orthodontic specialist
Efficient installment plans
4.  emBrace Dental Clinic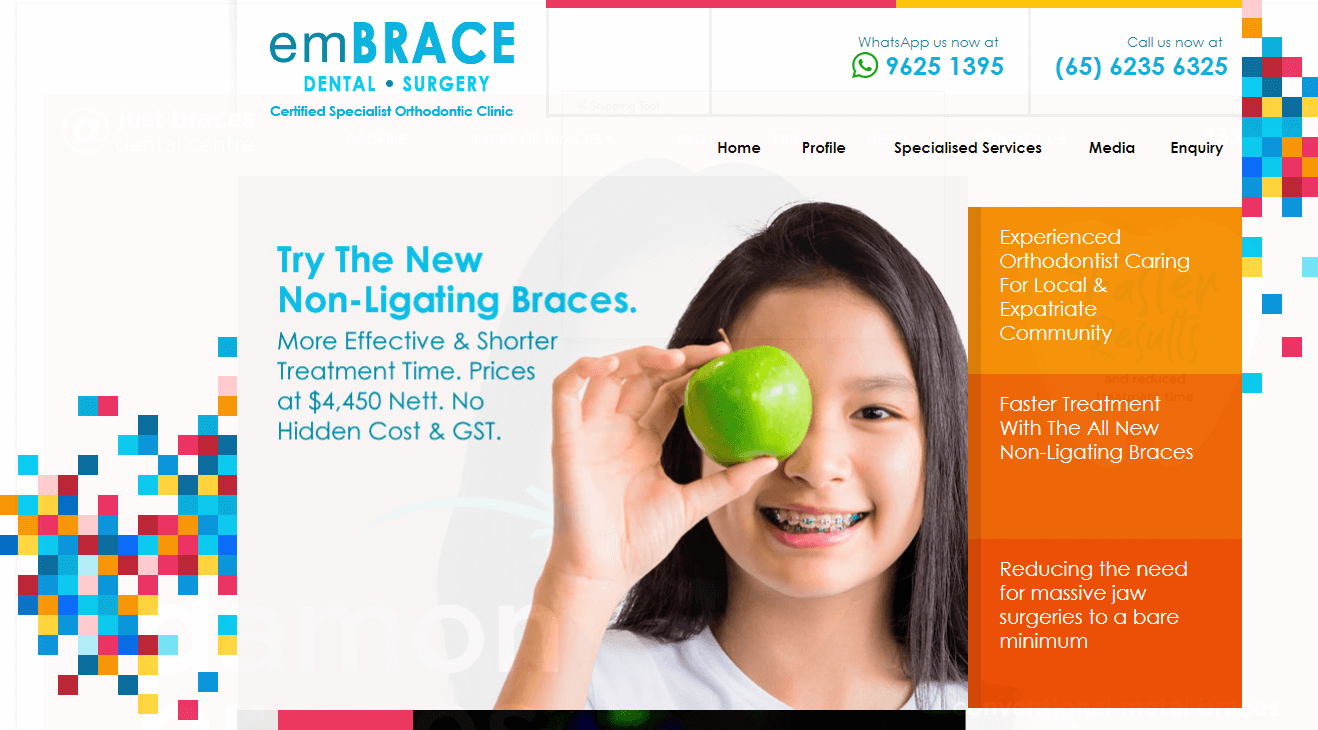 BEST FOR 
Advanced dental treatments
PRICING
Priced at $4,950
WEBSITE
https://www.embrace.com.sg/
ADDRESS
360 Orchard Road #01-14 International Building Singapore 238869
CONTACT DETAILS
 (65) 6235 6325
OPERATING HOURS
Monday to Wednesday & Friday: 9am–6pm

Thursday: 9am–7pm

Saturday: 9am–4pm
emBrace Dental Clinic is known to be one of the longest-running dental clinics on the island. They may have limited orthodontics selections but you can rest assured that their specialities will give you more inclusive dental care and shorter treatment time.
With their advanced technology, they conduct detailed teeth evaluation to further analyse your current tooth condition and to determine the most suitable treatment for you. That way, you can be sure that you'll have the best ceramic braces in Singapore.
Highlights
High-quality ceramic braces
Dental surgery
Customer Reviews
Customers had a satisfying experience with the specialists and treatments of emBrace Dental Clinic. They said that they've seen faster improvements thanks to effective dental care.
A customer shared this experience:
"I've always wanted to get my teeth fixed but didn't want to cos I thought braces were really ugly and painful. However, when I came across the non ligating braces that claimed to shorten treatment time and are more comfortable than the typical braces, I was skeptical but decided to just give it a try. With Dr Tan's skill and advice, it really didn't disappoint! I'd recommend this to others seeking a faster and smoother braces treatment."
5.  iDental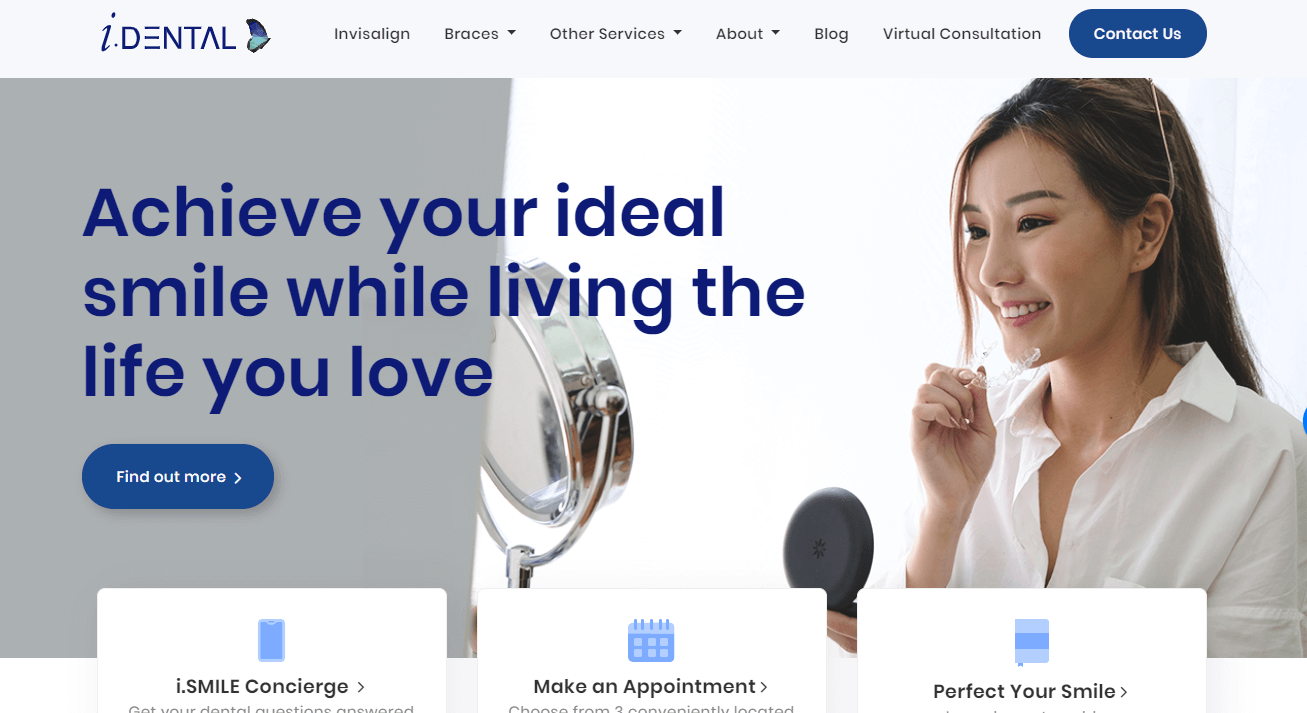 iDental offers a whole range of dental services: from aesthetic dentistry to orthodontics, they have it all! This award-winning clinic features some of the best ceramic braces in Singapore and with them, you can opt to choose between traditional and self-ligating ceramic braces.
With self-ligating ceramic braces, rubber bands will no longer be a concern while wearing the braces. They also provide an initial consultation package so you can have less expensive diagnostics before acquiring the actual treatment plan.
Highlights
Different types of ceramic braces
Children's dentistry
Customer Reviews
Most customers said that iDental is an all-around dental clinic that offers accessible treatment plans.This is why some of them became regular customers for years.
A customer wrote this post:
"It has never been anything short of a pleasant visit everytime I come back for an appointment. The dentist (Dr. Dian) and the staffs are really courteous and friendly, making my entire braces journey a really amazing one! Thank you all"
6.  Raffles Dental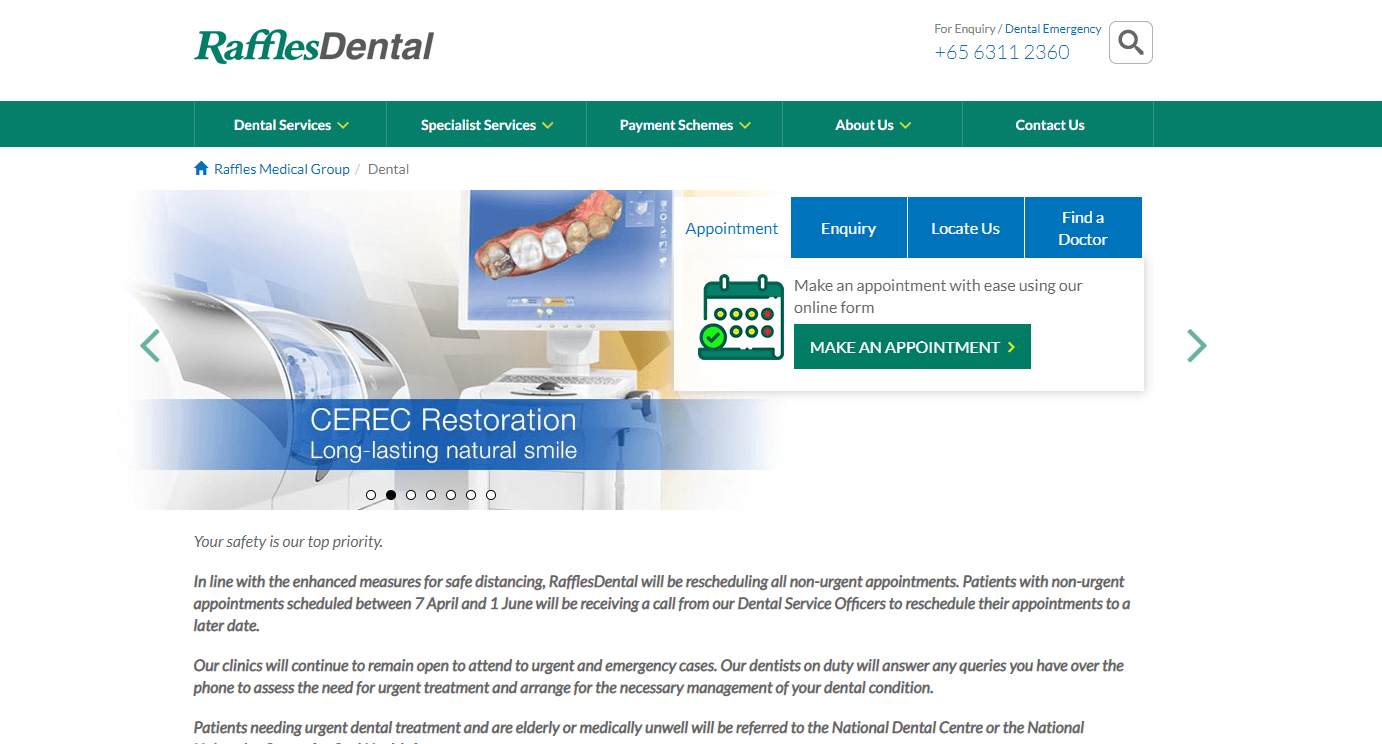 Being one of the largest medical groups on the island, Raffles Dental is fully equipped with a wide range of services, including the best ceramic braces in Singapore.
The clinic offers various payment options so you can perfect your smile and improve your dental health with affordable costs that'll fit within your means. You can find them in several locations, making it easy for you to visit the clinic.
Highlights
Traditional and self-ligating braces
CHAS, Pioneer, Medisave, and Baby Bonus accreditation
Dental insurance
7. Align Braces Clinic
BEST FOR 
Affordable Damon Clear Self-ligating Braces
PRICING
Contact for more details
WEBSITE
https://www.alignbracesclinic.com/
ADDRESS
68 Orchard Road, Plaza Singapura #04-33, S238839
CONTACT DETAILS
Tel: 6513 0686
WhatsApp: 8348 0708
Email: [email protected]
OPERATING HOURS
Monday — Friday: 11 AM — 8 PM
Saturday — Sunday: 10 AM — 5:30 PM
Closed on selected Public Holidays
Your smile is one of your best assets. With Align Braces Clinic, you can rest assured that the health of your teeth and the transformation of your smile are in great hands. At the clinic, you will meet with a well-trained and dedicated team, including a Specialist Orthodontist.
The clinic offers a full range of customised care and affordable services. They fully embrace modern digital dentistry – from digital x-rays to digital intraoral scanners – to ensure accurate imaging and enhanced patient comfort.
Align Braces Clinic only uses trusted products and materials from international companies including the renowned Invisalign, Damon Clear self-ligating braces, to the traditional ceramic braces – they have it all covered. If you're looking for a less visible braces treatment option, we're confident that you will be able to find one that suits your needs here.
If you want to set teeth straight, walk into Align Braces Clinic, and leave with a clear and confident smile.
Highlights
Invisalign
Damon Self-Ligating Braces
Metal Braces
Ceramic Braces
Retainers
Braces & Jaw Surgery
Growth monitoring and development for children
Customer Reviews
A solid 5-star rating is what Align Braces Clinic has achieved from its patients, some even promising to come back for more services. Here are some feedback from satisfied patients:
"Dr. Lydia is super gentle and experienced! My journey with braces is nothing but a Breeze! The staffs of Align are friendly and helpful they have always provide great service! I've just removed my braces and The results were beyond my expectations! I have gain lots of confidence and compliments on my pearly whites! This clinic is also extremely pristine and aesthetic! Highly recommend Align Braces Clinic to everybody!"
"Visited Align Braces Clinic. Was impressed with the friendliness and professionalism of Dr. Stanley Kok. He not only reassuringly explain to me the procedures he is carrying out but also was very thorough and gentle. Under his care, I saw a marked improvement to my teeth and gum condition. It certainly helps that the new clinic has a soothing and warm feel making me feel comfortable when I stepped in. Will certainly recommend Dr.Stanley Kok to anyone who require dental services."
8. About Braces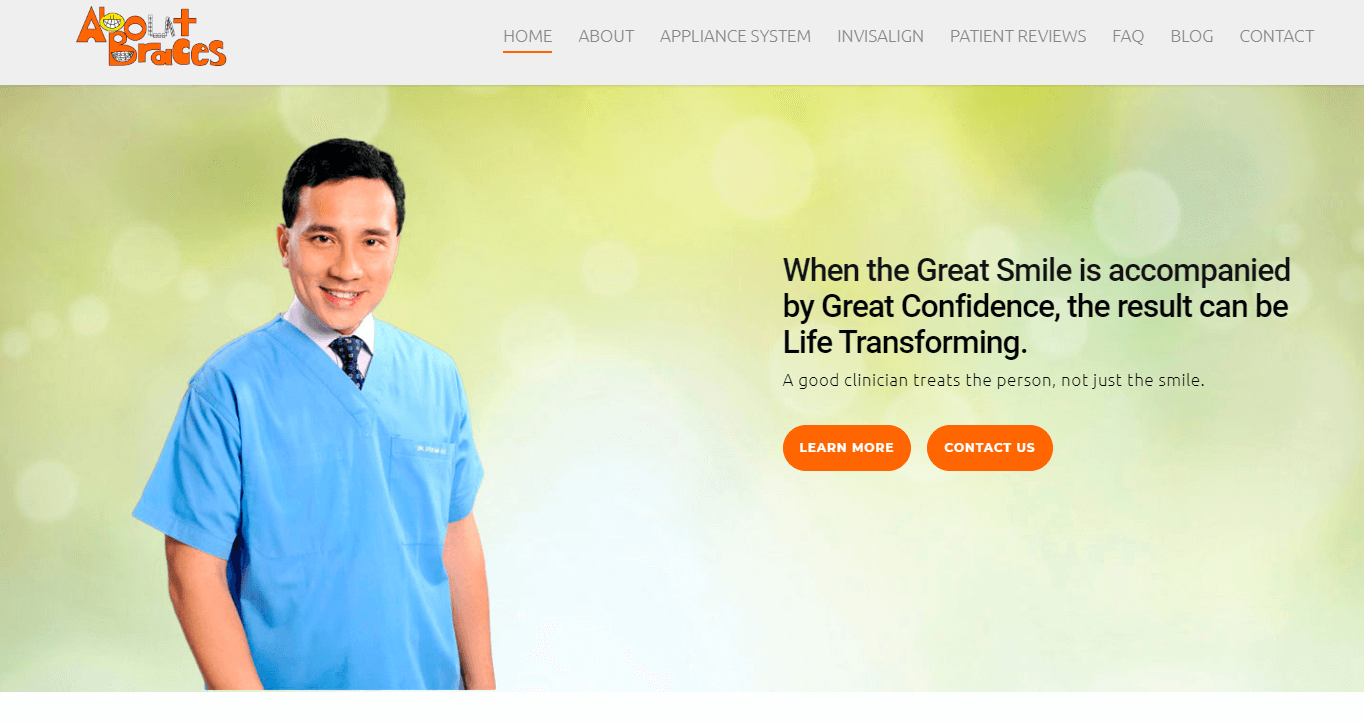 BEST FOR 
Affordable ceramic braces packages
PRICING
Starting from $3,600
WEBSITE
https://aboutbraces.org/
ADDRESS
8 Sinaran Drive Novena Specialist Center #06-01 Singapore 307470
CONTACT DETAILS
6397 7177
OPERATING HOURS
Monday: 1.00 PM – 5:30 PM

Tuesday – Friday: 8.00 AM – 5:30 PM

Saturday: 8:00 AM – 1:00 PM
For those who are short on cash, About Braces offers affordable braces packages. Their offered ceramic braces start from $3,600 and this includes comprehensive treatment, monthly checkups, and a set of retainers, giving you a cost-effective all-in-one package.
Aside from ceramic braces, this clinic specialises in all kinds of orthodontic treatments — all procedures are done by well-experienced dental professionals. It's also located in one of the well-known specialist centres on the island, so you can easily find them.
Highlights
Orthodontics speciality
Flexible payment plans
Customer Reviews
Customers expressed their gratitude to the knowledgeable team of About Braces and complimented the well-managed treatments offered at affordable costs. A customer posted this review:
"The procedures were very well planned and the overall experience was very pleasant. The staff here were very helpful in answering all my enquiries and were able to assist me with any issues I had. Thank you for the treatment!"
9.  TP Dental Surgeons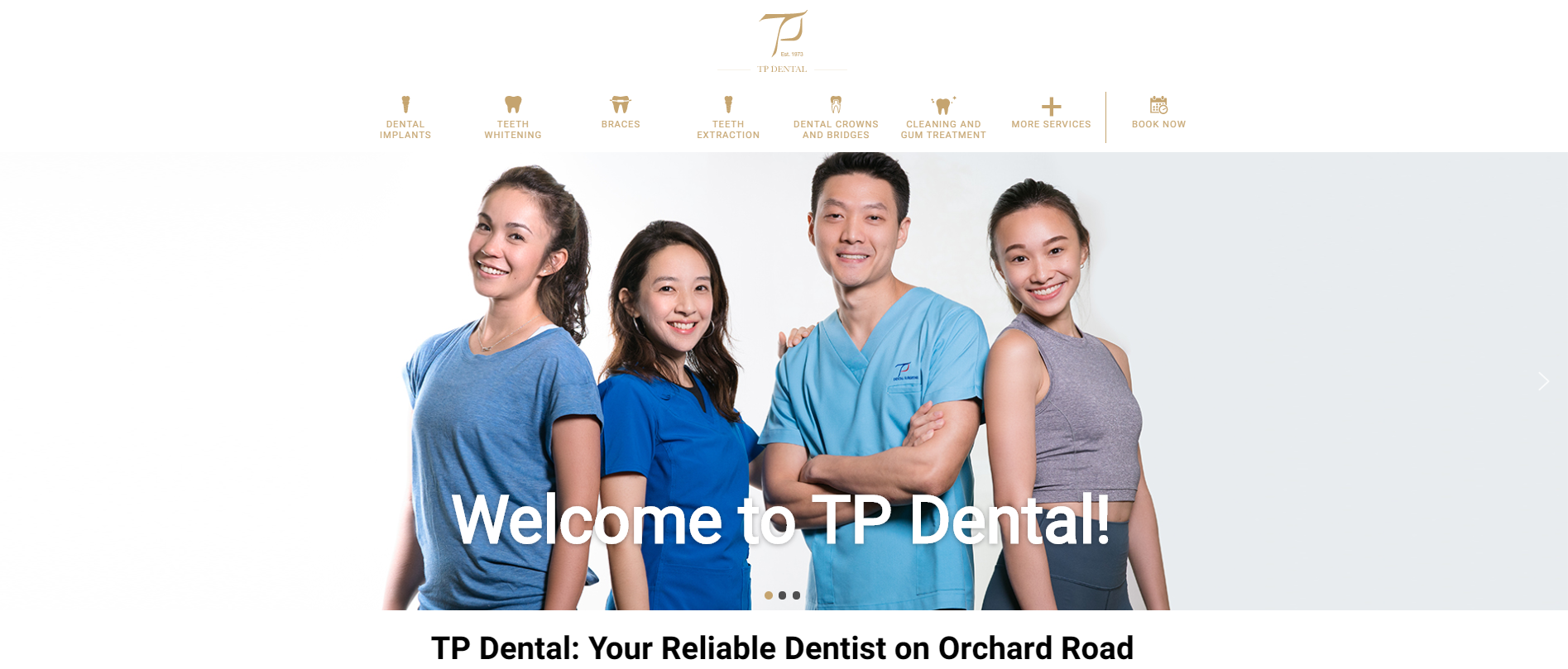 BEST FOR 
Dental Services
WEBSITE
https://www.tpdental.com.sg/
ADDRESS
The Penthouse
391B Orchard Road, Ngee Ann City Tower B #26-01, Singapore 238874
CONTACT DETAILS
(+65) 6737 9011| [email protected]
OPERATING HOURS
Monday to Friday, 8:30am – 7:00pm
Saturdays, 8:00am – 5:00pm
Sundays & Public Holidays, 9:30am – 1:00pm
TP Dental is a multidisciplinary clinic that offers a variety of treatments for patients of all ages. You can rest assured that their services are always top-notch, as their clinic only utilises cutting-edge technology in administering oral care.
They offer a variety of treatments that can satisfy any of your dental needs– from dental implants to orthodontics. Fixed metal and ceramic braces are just a few examples of the orthodontic services they offer.
Whichever service you choose, you can be sure that it will only be carried out by experts who know what they're doing. TP Dental's orthodontists are qualified specialists under the Ministry of Health's Dental Specialist list.
Highlights
Dental Implant
Teeth Whitening
Braces
Teeth Extraction
Dental Crowns
Bridges
Cleaning
Gum Treatment
Customer Reviews
Here is a review left by a very satisfied client:
"This is probably one of the more professional dental clinics I've been to, and it's surprisingly reasonably priced seeing how they're situated in the heart of Orchard area. I got my teeth cleaned as part of my regular maintenance, and it costed about $140 all inclusive. With x-ray and stuff, I paid about $400+, but it's all very transparently told to you what's wrong and how to fix them. I personally feel at ease coming to this clinic, like many others who look like regulars."
10.  The Braces Practice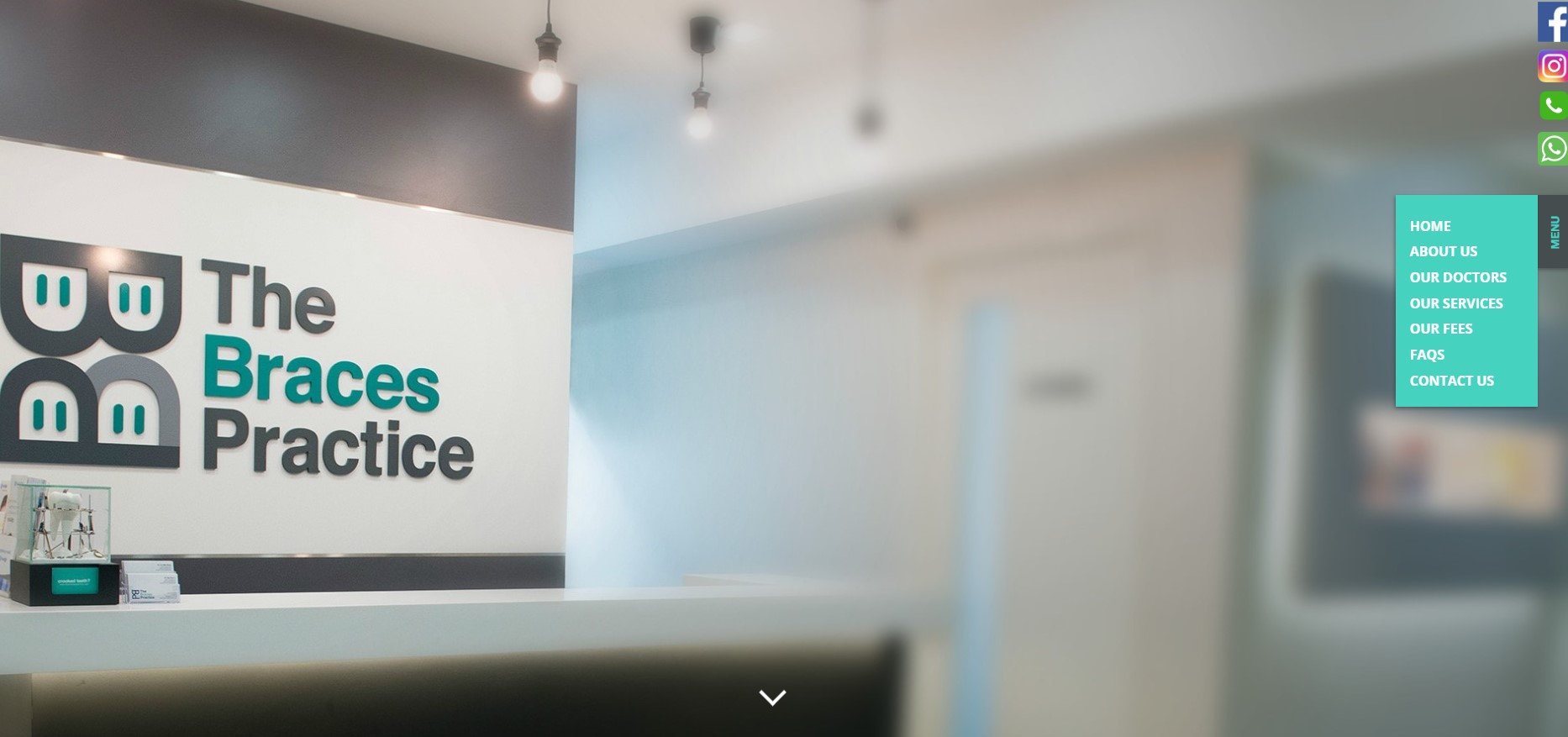 BEST FOR 
Extended Office Hours
WEBSITE
http://www.thebracespractice.com/
ADDRESS
12A Lorong Mambong Holland Village
Singapore 277676
CONTACT DETAILS
Email: [email protected]

Phone: +65 6463 2306

Whatsapp: +65 9737 6784

OPERATING HOURS
Tuesday-Friday: 11am – 9pm
Saturday: 9am – 5pm
Sunday: 9am – 1pm
Monday & Public Holidays: Closed
Having a hard time scheduling your brace treatment? There's no need to worry– The Braces Practice is a clinic that operates extended hours during the weekdays. In addition, they are also open on weekends.
Their staff is guaranteed to be highly-trained and friendly to all their clients. As proof, all their orthodontic practitioners have obtained their Master of Dental Surgery in Orthodontics.
If you're looking for the best orthodontic treatments that are available at any time of the day, you should consider The Braces Practice. Their dentists will do their best when it comes to fulfilling your dental needs.
Highlights
Metal Braces
Invisalign
Ceramic Braces
Self-Ligating Braces
Braces + Jaw Surgery
Retainers
General Dental Services
And that's our list of the leading clinics that offer the best ceramic braces in Singapore! Let us know which one you'd prefer to consult with!
And if you want even more options for braces, take a look at these best braces clinics in Singapore. They feature a broad selection of braces that come with affordable plans as well!