When we are too much caught up in work, we tend to have these body aches that may seem minor at first but if we do not treat them immediately, it may result in greater harm. Most especially, for the seniors, in which these tendencies can be natural because of aging. If you are experiencing a body ache or suffering from a muscle injury, you must consult with an Orthopaedic specialist. These professionals specialize in treating certain body parts. Listed below are some of the best Orthopaedic specialists in Singapore. Make sure to have a consultation and receive treatments to improve your current condition.
1. Dr. Tan Chyn Hong – The Orthopaedic Centre (Mount Elizabeth Novena)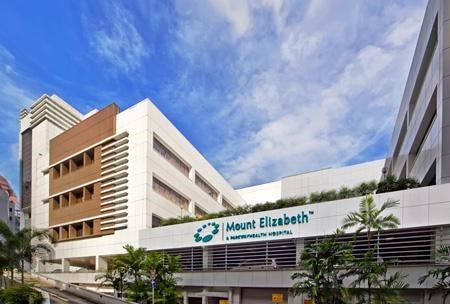 | | |
| --- | --- |
| BEST FOR  | Treatments for Sports & Orthopaedic Injuries |
| SERVICES | https://www.mountelizabeth.com.sg/facilities-services/centre-excellence/sports-orthopaedics/treatment-expertise |
| WEBSITE | https://www.mountelizabeth.com.sg/ |
| ADDRESS | 38 Irrawaddy Road Singapore 329563 |
| CONTACT DETAILS | +65 6933 0000 |
| OPERATING HOURS | Daily, 24 Hours |
Mount Elizabeth is one of the most prominent hospitals in Singapore and it even has its own Orthopaedic center to prioritize the patients who are suffering from extreme body pains. They treat common conditions which include back, spine, foot, hand, knee, shoulder, and sports injuries. They even have sports rehabilitation to help the athletes to get back on track, slowly but surely. Each specialist focuses on a particular body part so the patients will have proper treatments without any mismanagement. With their several decades of experience, you can truly rely on them and have your concerns be solved with appropriate procedures.
SERVICE HIGHLIGHTS
Total knee replacement
Tumor excision
Beneficial payment options
CUSTOMER REVIEWS
Despite being a private hospital, Mount Elizabeth also provides affordable services with their payment options that you can use to lessen the costs. Through their excellent medical services and great consideration for all patients, most people have recommended them. Gandhi Ferdinand was very impressed with their services and left this 5-star rated feedback on Google Reviews:
"The hospital looks luxurious (high class)… The front desk receptionist is very friendly and helpful. He helps with the registration. We're looking for an orthopaedic, a friend says here is one of the best in Singapore. It is indeed. Also looking for Eye specialist. The service is nice too." 
2. Dr. Lim Lian Arn – Alpha Joints & Orthopaedics (Gleneagles Medical Centre)
| | |
| --- | --- |
| BEST FOR  | Adult Reconstruction and Office Orthopaedics |
| SERVICES | https://www.alphajoints.com/services.html |
| WEBSITE | https://www.alphajoints.com/ |
| ADDRESS | Gleneagles Medical Centre 6 Napier Road, #02-20 Singapore 258499 |
| CONTACT DETAILS | +65 6479 2488 |
| OPERATING HOURS | Daily, 24 Hours |
Alpha Joints & Orthopaedics clinic is located at Gleneagles Medical Centre which is also renowned and well-respected in the country. As the name of the clinic states, their expertise ranges from treatments for different muscle joint and other medical conditions such as Osteoporosis and traumas. Fro the athletes, they provide sports surgeries and for the seniors, they also offer replacements for knee, hip, elbow, and shoulders. Regardless of age, each patient will be treated fairly with utmost services.
SERVICE HIGHLIGHTS
Advanced Orthopaedic care
Arthroscopic surgery
Sports management injury and surgery
CUSTOMER SERVICE
Alpha Joints & Orthopaedics clinic has earned the praises of many former patients because of their advanced yet effective treatment methods. They have a wide range of services that will help you recover and go on with your normal daily life. A reviewer shared this experience in Google Reviews:
"I stayed at gleneagles hospital for seven days. I was glad to be in the hands of the nurses from station 9 east and of Dr. Desmond Wai. They all have been so kind and cared me on 24 hours a day. Dr. Wai and also the nurses have been so competent and professional and they also have been very relaxed. There is a very good atmosphere on the station and the most important reason of my healing Is the whole team and Dr. Wai. Thank you for all."
3. BJIOS Orthopaedics – Farrer Park
BEST FOR 
Multiple Doctors With Different Medical Orthopaedic Specialty
SERVICES
https://www.bjios.sg/services-facilities/
WEBSITE
https://www.bjios.sg/
ADDRESS
1 Farrer Park Station Road #13-15/16/17/18/19/20 Farrer Park Medical Centre Singapore 217562
CONTACT DETAILS
 +65 6908 6933
OPERATING HOURS
Mon – Fri: 8:30am to 5:30pm | Sat: 8:30am to 12:30pm

Closed on Sundays and Public Holidays
BJIOS Orthopaedics has a group of medical specialists from Farrer Park Hospital in Singapore. These professionals have years of experience and distinct expertise. They serve their patients with impressive in-house facilities that include imaging centers, day surgery, recovery suite, and even physiotherapy center. These are provided to prevent the hassles of traveling back and forth for examinations and diagnostics. From the initial consultation, proper treatments up to the maintenance, they will guide you throughout the whole journey.
SERVICE HIGHLIGHTS
Full range of in-house services
Medisave accreditation
Single insurance claim
CUSTOMER REVIEWS
The convenience of facilities, the professionalism of the staff, and the skills and knowledge of the doctors are the reasons why most people trust the services of BJIOS Orthopaedics. Nellie Lee wrote this wonderful feedback on Google Reviews:
"I am impressed by the efficiency of nurse Linda who is very caring and reassuring. She certainly gives confidence to me before my operation and was very helpful afterwards. My surgeon Dr Chong Keen Wai was informative and skillful. I did not feel any discomfort during my op. Would certainly recommend the clinic." 
4. National University Hospital
| | |
| --- | --- |
| BEST FOR  | Eight Clinical Divisions and Progressive Medical Treatments |
| SERVICES | Orthopaedics |
| WEBSITE | https://www.nuh.com.sg/ |
| ADDRESS | 5 Lower Kent Ridge Road Singapore 119074 |
| CONTACT DETAILS | +65 6779 5555 |
| OPERATING HOURS | Daily, 24 Hours |
The Orthopaedic surgery department at National University Hospital includes different clinical divisions that treat several surgical conditions such as foot and ankle, hip and knee, musculoskeletal oncology and trauma, shoulder and elbow, etc. Their medical group consists of professional consultants that have been serving the industry for over a decade and specializes in one to two expertise. Similar to the other orthopedic clinics, they also have a sports center for professional and amateur athletes. 
SERVICE HIGHLIGHTS
Sports Center
Different centers for each orthopedic condition
Additional laboratories for more detailed analysis 
CUSTOMER SERVICE
National University Hospital's main pride is the services catered to each patient's condition for more personalized treatment. Most former patients have experienced comprehensive and thorough diagnostics on their concerns. George Seet expressed his gratitude towards the medical team and left this review on Google Reviews:
"Extremely high level of professionalism shown to my mother and me by all staff of NUH from nurses, doctors, therapists, porters and radiographers etc. I was very touched by the level of dedication and care that was given to my mother during her stay there after her lung surgery at NUH. A highly recommended hospital in Singapore. Many thanks to everyone at NUH!!You guys are one hell of a great team. Here is wishing you all success and many many more great years into the future." 
5.  Dr. Anandakumar Vellasamy – Sengkang General Hospital
| | |
| --- | --- |
| BEST FOR  | Adult Foot and Ankle Surgery and Trauma Surgery |
| SERVICES | https://www.skh.com.sg/patient-care/specialties-services/orthopedic-surgery |
| WEBSITE | https://www.skh.com.sg/ |
| ADDRESS |  110 Sengkang East Way, Singapore 544886 |
| CONTACT DETAILS |  +65 6930 6000 |
| OPERATING HOURS | Daily, 24 Hours |
For the athletes who have critical conditions on their certain body parts, Sengkang General Hospital has the leading orthopedic specialists in the country who specializes in different sports injuries. Compared with the other hospitals, most doctors have expertise in treating and managing an athlete's condition. Aside from this, general-orthopedics also being provided for the seniors or anyone who have body surgical conditions. They also offer financial counseling in preparation for admission so you will be informed about the overall breakdown of your bills.
SERVICE HIGHLIGHTS
Joint Preservation Surgery
Rehabilitation center
Ligament reconstruction
CUSTOMER REVIEWS
Sengkang General Hospital prioritizes both the current medical and financial condition of their patients, which made them earned the loyalty of most people. Cheerio Ang complimented the accommodations and services of the nurse and wrote this on Google Reviews:
"The emergency nurses were quick to act on my sever case. I was immediately attended and wheel in for the A&E doctors to check on me. Given oral medication, injection and direct medication via drip. The doctors and nurses were attentive and caring even though they are working on a Public Holiday. I am very appreciative and grateful that I am cared by them. Noticed that they have very quick lunch break and they were always around to attend to us the patients." 
6. Thomson Wellth Clinic
BEST FOR 
Pain Relieving and Wound Healing Treatments
SERVICES
https://thomsonwellthclinic.com/be-active/
WEBSITE
https://thomsonwellthclinic.com/
ADDRESS
Paragon Medical Centre 290 Orchard Road #19-01 (Access via Lift Lobby F) Singapore 238859
CONTACT DETAILS
6735 0300
OPERATING HOURS
Monday to Friday – 8.30am to 5pm

Saturday – 8.30am to 12.30pm

Sunday – 9am to 1.00pm

Closed on Public Holidays
At Thomson Wellth Clinic, there is a Musculoskeletal Clinic that provides full treatment on orthopedic conditions for sports or age-related concerns. Most of their service focuses on healing the pain and regaining the normal condition of a body part through consultations, therapies, and proper management. Maintaining the wellness of the patient is the goal of their department that is why they only have minor but necessary treatments. For the seniors who are in need of medical support for health maintenance, this clinic would be the best option.
SERVICE HIGHLIGHTS
Laser treatment for injuries and wound healing
Active cell therapy for pain reduction
Exercise prescription and nutrition consultation
CUSTOMER REVIEWS
Thomson Wellth Clinic's orthopedic services have also additional treatments to prevent such unfortunate conditions to happen again. This includes medical screening and consultation for exercise participation. Regina Ang left this top-rated feedback on Google Reviews:
 "My first visit to the flagship clinic was pleasant. The new clinic was nicely renovated and services were seamless. The nurses were very patient and friendly in assisting with my enquiries. The reason why I chose Thomson Wellth Clinic is because it provides holistic services that I am looking for such as sports consultation and health screening."
Keep in mind that every minor pain must not be disregarded so if you have some medical concerns, do not think twice and schedule an appointment for a consultation.
Images are taken from each company's official websites/social media.