The 37 Best SEO Consultants in Singapore
Do you want your website to gain more search engine traffic and have a better ranking? If so, hiring the best SEO consultants in Singapore is mandatory for your business.
In line with this, the best SEO consultants in Singapore should have critical thinking and strategic skills in order to adapt to the latest search engine algorithm updates. The best SEO company in Singapore should be ready to explain a strategy for your site or brand to you too, so you always know what they're doing.
At any rate, you're lucky because we know some of the best SEO consultants in Singapore. Check them out one by one below.
1. Fenzo Digital
BEST FOR
Full service Digital Agency
WEBSITE
https://fenzodigital.com
ADDRESS
531A, 04-88 Upper Cross St,
Singapore 051531
CONTACT DETAILS
(65) 6788 9008
OPERATING HOURS
Mon-Fri 9am-6pm
Fenzo Digital is one of the leading digital marketing agencies in Singapore due to their expert digital solutions. As a full service agency, they are capable of handling website creation, application development, and more. 
Their staff is not only creative, but also driven to continuously improve themselves. They make sure to collaborate with their clients closely in order to achieve the results that are best for your brand.
Highlights
Mixes art and science
Best practice methodologies
Leading-edge technologies
Excellent customer service
2. Metric Digital

BEST FOR 
Combined SEO, SEM, and automated services
WEBSITE
metric.com.sg
ADDRESS

391B Orchard Road Level 22
Ngee Ann City Tower B
Singapore 238874

CONTACT DETAILS
Email: [email protected]
Phone: +65 8118 3250
OPERATING HOURS
Weekdays: 9am to 6pm
Metric Digital can be considered a one-stop shop for a variety of SEO, SEM, and other automated marketing types. They have an extensive offering of SEO services including on-page, off-page, technical, local, global, mobile, and enterprise SEO.
If you're a HubSpot subscriber, you can also reap some benefits from availing Metric Digital because of their Platinum HubSpot partnership. We especially like that they have a special pricing scheme for HubSpot subscribers that most customers found to be really cost-effective.
They have a small team of SEO experts who are specialized in producing tailor-fitted strategies and automated solutions that will fit best for the common interests of small to medium businesses.
Highlights
Integrated SEO, SEM, and automated services
Platinum HubSpot partner, guaranteed HubSpot benefits
On-page SEO
Off-page SEO
Technical SEO
Local SEO
Global SEO
Mobile SEO
Enterprise SEO
3. Absolute Digital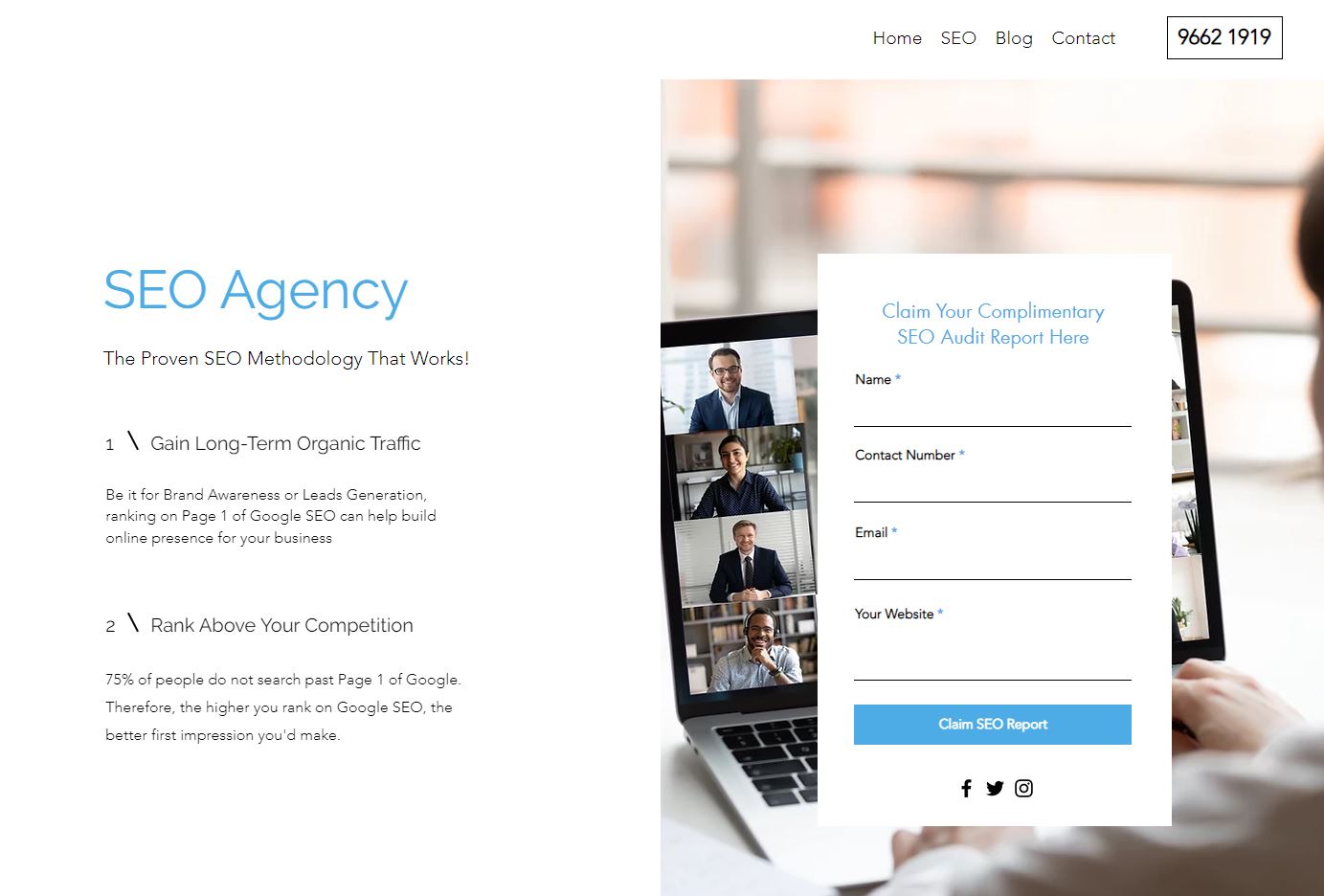 Absolute Digital is Singapore's Top Multi-Award Winning SEO Agency Providing Certified Google SEO, Google Ads, Website Design, and Social Media Marketing Services in Singapore.
Rated highly on Google Reviews (Over 60 5star reviews), Absolute Digital is proud to be the Top SEO Agency in Singapore. Ranked #1 on Google for "Google SEO Agency", they've also helped their clients strategize and implement their creative visions on the most effective digital marketing platforms depending on their business objectives and goals.
Their Fast-Growing Digital Marketing Agency is driven by passionate thinkers who work closely with each brand to create strategies that produce unparalleled results. They love content and design but thrive on the data necessary to succeed in a digital world.
Furthermore, they even have have a blog for some useful articles you can apply to your business for instant results! Alternatively, they also offer a complimentary SEO Audit Report.
Highlights
Ranked #1 on "Google SEO Agency"
Award-Winning SEO Agency
Top Digital Marketing Award
On-Page SEO
Off-Page SEO
Local SEO
International SEO
White-Hat SEO
Google SEO Dedicated Accounts Manager
Facebook/Instagram Ads Dedicated Accounts Manager
TikTok Ads Dedicated Accounts Manager
4. First Page Digital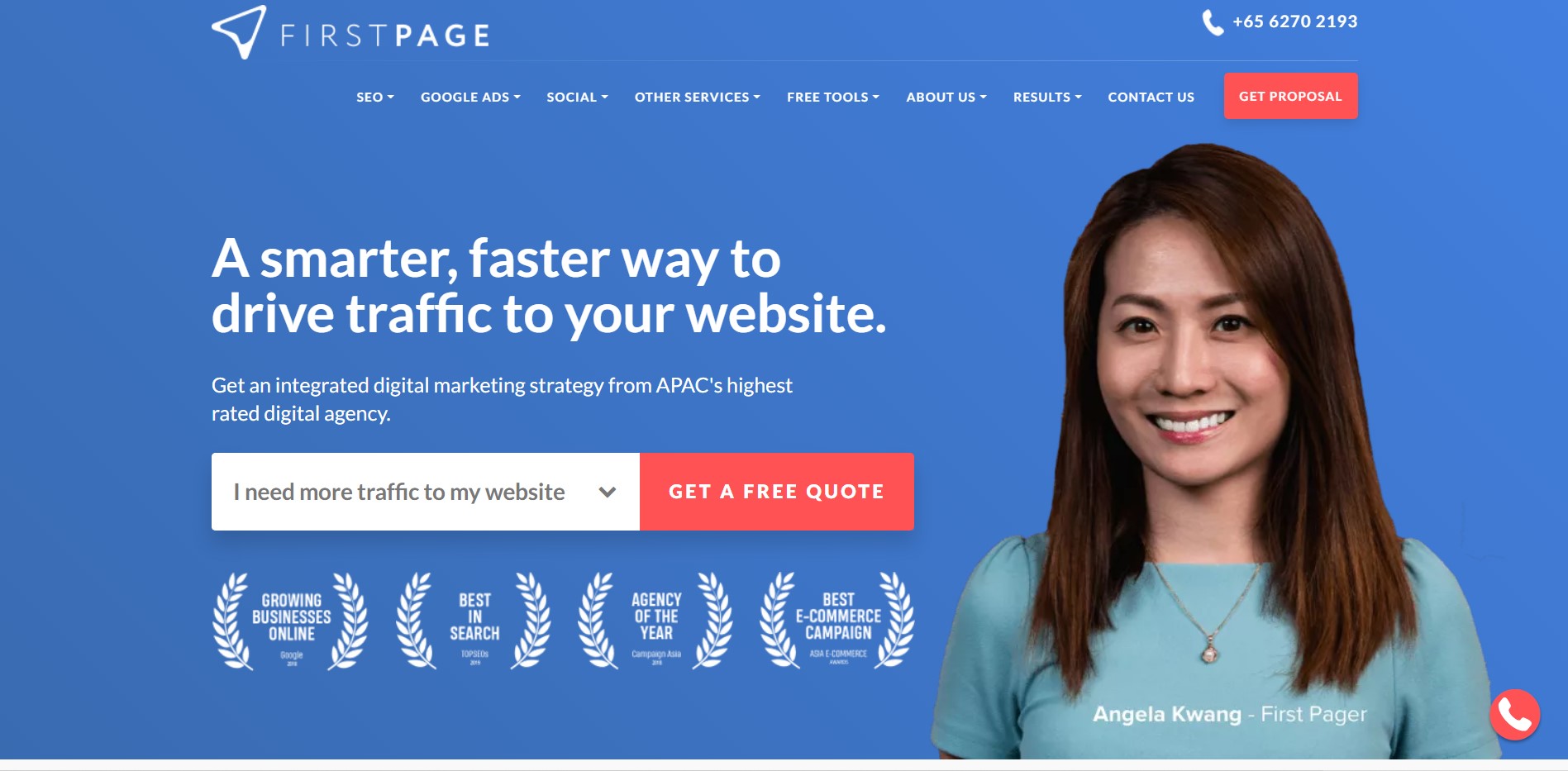 First Page Digital has established themselves as one of Singapore's leading digital marketing solutions agency that specialises in SEO among many other digital marketing solutions such as SEM, Social Media Advertising, Content Marketing and much more, even with Online Reputation Management supporting clients like Changi Airport Group, Whirlpool and Under Armour to local businesses like Awfully Chocolate and Floristique.
Established in Singapore in 2011, First Page Digital have helped companies adapt to the digital age and take advantage of innovations within the marketing sphere. Their efforts enable clients to get an increase to their web traffic that leads to more enquiries, sales, and profits, as well as put them on a more even playing field with their competitors.
With an inhouse team in Singapore of 90+ and counting, you can rest assured that your campaigns will be in good hands with high level of quality control. Nothing is outsourced so you can have peace of mind that all aspects of your campaign will be handled with the attention to detail you deserve!
Highlights
Award-Winning SEO Agency
Specialises in On-page SEO
Specialises in Off-page SEO
Specialises in Technical SEO
Specialises in Local SEO
Specialises in Global SEO
Dedicated Accounts Manager
Largest local SEO team in Singapore
Customer Reviews
One of the highest rated digital marketing Agency in Singapore with over 160 – 5 stars Google reviews and over 25 positive Clutch reviews. The proof is in the pudding.
Marketing manager of Whirlpool Southeast Asia gave feedback:
"The deliverables have exceeded expectations and Whirlpool is now ranking on the first page of search engine results for most of the targeted keywords. First Page Digital Singapore was responsive and readily available to resolve issues or answer questions. Professionalism is a hallmark of their work."
Marketing Manager of iShopChangi by Changi Airport Group gave feedback:
"The First Page Team have been excellent in assisting our company's online store in accelerating our SEO efforts. They have a great team who are specialized in handling very specific tasks as opposed to other agencies that may engage a specialist with more general skills. Their responsiveness and professional assessment to critical issues were spot-on accurate and they are flexible to accommodate to unique circumstances, of which these traits have earned our company's hard-earned partnership and trust for well over 2 years. Well done and keep it up team! I would highly recommend them if you need any help with SEO enhancements for your business."
5. East Side Mafia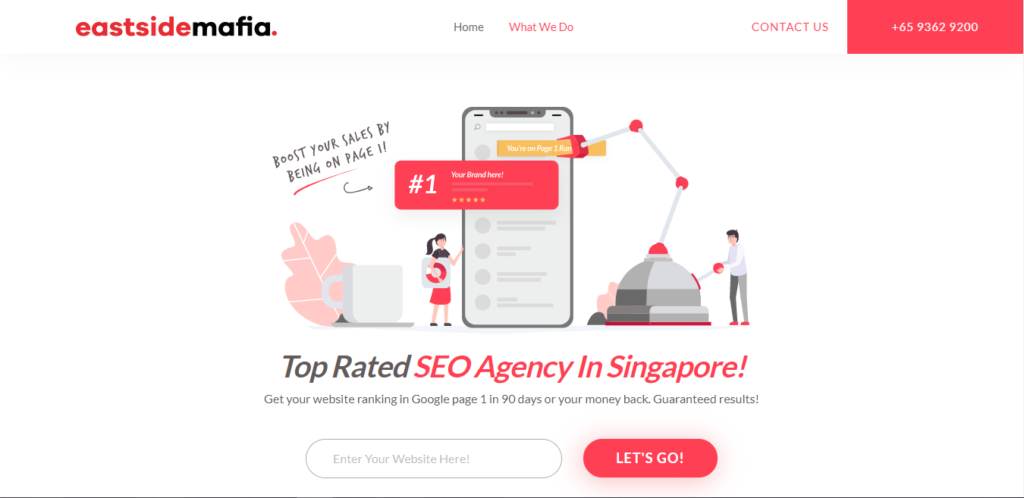 East Side Mafia is another SEO expert in Singapore offers reasonably priced services for customised web designs. They promise high-level website architecture, in-depth keyword research, site interlinking, and of course, search engine optimisation.
East Side Mafia uses a three-step strategy to make sure that you rise to top of the Google search results. Their assessment is not only of your webpage but also of other related businesses so that you'll be able to stay ahead of your competitors.
They also pride themselves in handling websites of top brands like Anantara Hotels, Restaurants, and Spas, and Grolier.
Highlights
Free SEO quote & website audit
Free 20-minute session for growth strategy
Customised designs
In-depth research
6.  Media One Marketing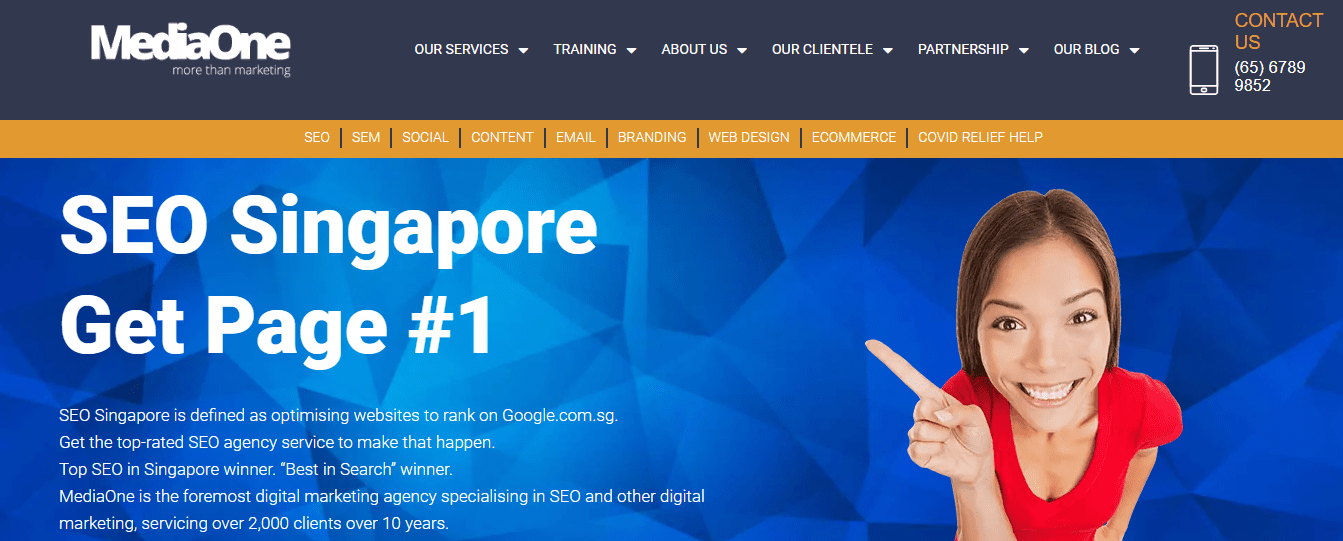 | | |
| --- | --- |
| BEST FOR  | ISO-certified |
| SERVICES | Digital Marketing Services, SEO Services, Social Media Marketing, Copywriting, and Website Design Services |
| WEBSITE | https://mediaonemarketing.com.sg/ |
| ADDRESS | 4B Craig Rd, Singapore 089664 |
| CONTACT DETAILS | (65) 6789 9852 |
| OPERATING HOURS | Monday – Friday, 9: 00 AM to 6: 30 PM |
Considered one of the best SEO companies in Singapore, Media One Marketing has you covered for all your digital marketing needs, from website design down to SEO consulting. It has a team of experienced consultants who know how to boost the visibility of your business on search engines.
What's more, Media One Marketing is the only ISO-certified SEO agency in Singapore, so rest assured that it will strive to achieve your company's best interest. Their SEO consultants in Singapore have also managed to earn the trust of more than 2000 clients over its 10 years of operation.
In terms of its SEO team, it ensures that clients will be provided only the best result-driven solutions using legal and ethical methods — which is why we've named them among the best SEO consultants in Singapore.
Highlights
Transparent methods
ISO-certified
Highest success rate
Customer Reviews
Take a look at what clients have to say about the services of Media One Marketing to see why we think it does some of the best SEO in Singapore:
"Worked with MediaOne on an SEM campaign with account manager Hui Min. The team was very knowledgeable and valued added with good strategic insight towards achieving realistic goals. Would definitely recommend their services for any digital marketing efforts related to the Google ecosystem." 
"On behalf of New Dawn Learning Studio, we want to thank Huimin esp. for her patience… And her support: Kathleen, Wayne, Alvin and teammates for helping us to reach page one for our keyword. Pleased to know these young people who are professional and sincere. Looking forward to many more months or years of collaboration."
7. OOm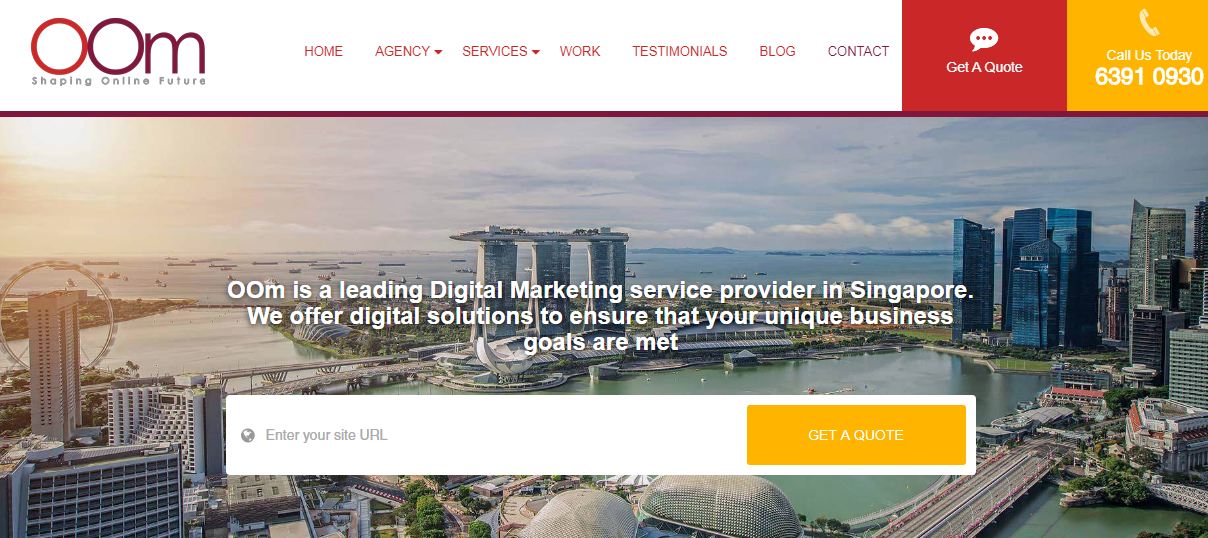 BEST FOR
Fast launching of ads
WEBSITE
https://www.oom.com.sg/
ADDRESS
141 Middle Road, GSM Building #05-04 and #06-05, Singapore 188976
CONTACT DETAILS
+65 6391 0930 |

[email protected]

OPERATING HOURS
Weekdays: 9am–6pm
OOm is an award-winning agency that's partnered with several search engines and digital platforms such as Google, Bing, Yahoo, Facebook, and more — which is why they're known to establish well-managed SEM campaigns.
They make sure to take the business to the next level with their paid campaigns made by trained experts. They'll execute a strategic approach and give you full access to the statistical performance of the campaign.
Highlights
SEM campaigns in China
Cost-effective SEM campaigns
Customer Reviews
Due to their realistic goals, transparent communication, and well-mannered professionals, OOm has been named one of the best SEM agencies in Singapore. Many clients applauded their successful campaigns, which led to an impressive growth of brand recognition and sales.
A client shared this experience:
"OOm helped us to revamp our website and did what is right for our SEM. We also embarked on SEO with OOm, to get them optimize our website. We have seen a good increase in quote requests from our website and online marketing. All the team members in OOm are simply amazing. They have great customer service and are super dedicated in their work. The best part was that we could completely trust their team with their professionalism. Keep up the good work!"
8.  TNC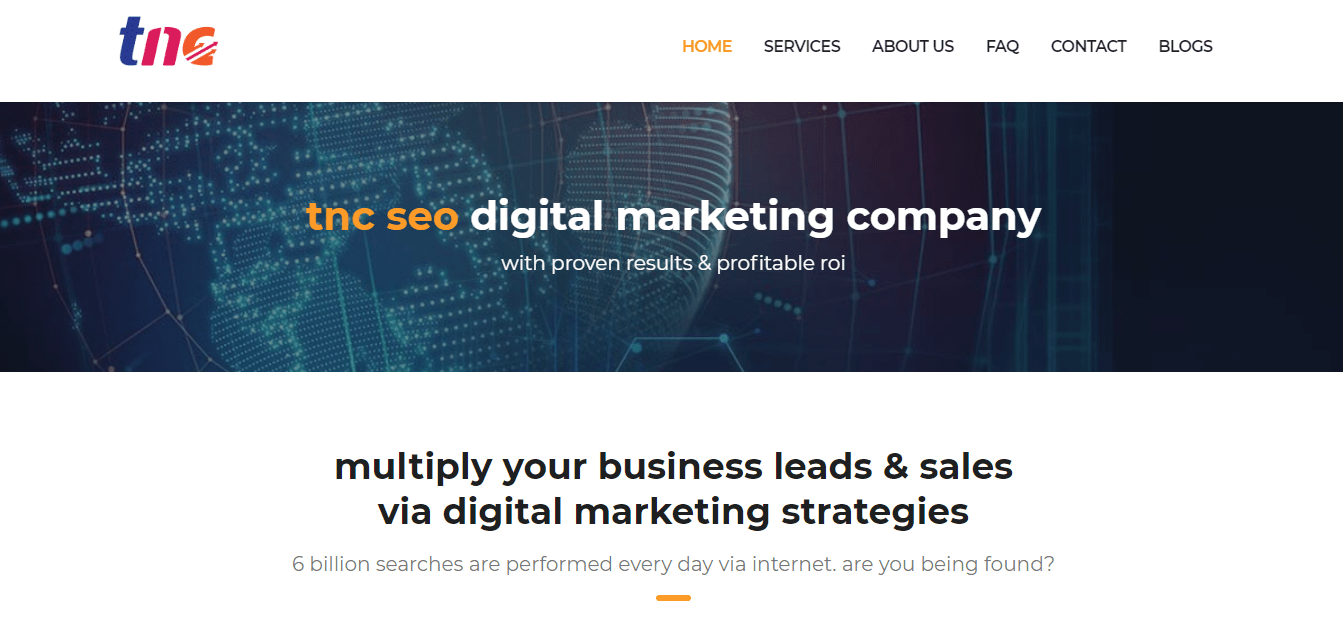 BEST FOR 
Free Consultation
SERVICES
SEO Consulting, Local SEO Services, Lead Generation, Online Reputation Management, and Website Design
WEBSITE
https://tncseo.com/
ADDRESS
8 Burn Rd, Trivex, Singapore 369977
CONTACT DETAILS
+65 9374 0111 |

[email protected]

OPERATING HOURS
Monday – Saturday, 10: 00 AM to 8:00 PM
TNC has been helping business owners gain more visibility online since 2010, providing them with SEO consulting services, designing their website, managing their online reputation, and many more.
On top of these, TNC has been called one of the companies with the best SEO consultants in Singapore. That's thanks to its hardworking team of consultants who strive to improve their client's presence on the Internet.
Lastly, TNC has worked with countless successful businesses over its 10 years in the industry, so rest assured that it will do everything in order for your business to grow. It's among the most trusted SEO companies on the island and has done some of the best SEO in Singapore.
Highlights
10 years of experience
Experienced consultants
Competitive pricing
9. Brew Interactive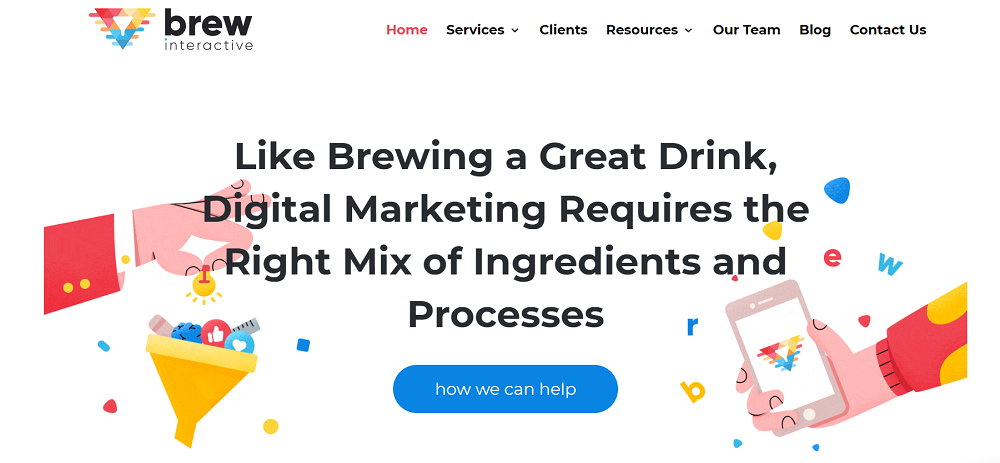 BEST FOR 
Inbound Marketing
WEBSITE
https://brewinteractive.com/
ADDRESS

111 North Bridge Road, #08-19, Singapore 179098

CONTACT DETAILS
+65 6814 2952 | [email protected]
OPERATING HOURS
Monday – Friday: 9am–6pm
Saturday – Sunday Closed
Brew Interactive first began operating in 2009. Throughout the years, they have established themselves as one of the leading marketing agencies in Singapore, supporting clients like Qatar Airways and Oppo.
As a company, Brew Interactive believes that collaboration is the key to successful advertising. As such, they not only strive to meet your needs, but actually work to co-create the designs with you.
They're known for the following services: Lead Generation, Social Media Marketing, Content Marketing, and Digital Reputation Management. They offer more than that though, so if you'd like to more know, make sure to coordinate with them and have your expectations be exceeded.
Highlights
End-to-end digital agency
Unparalleled Expertise
No client is more important than you
10. AUN Global Marketing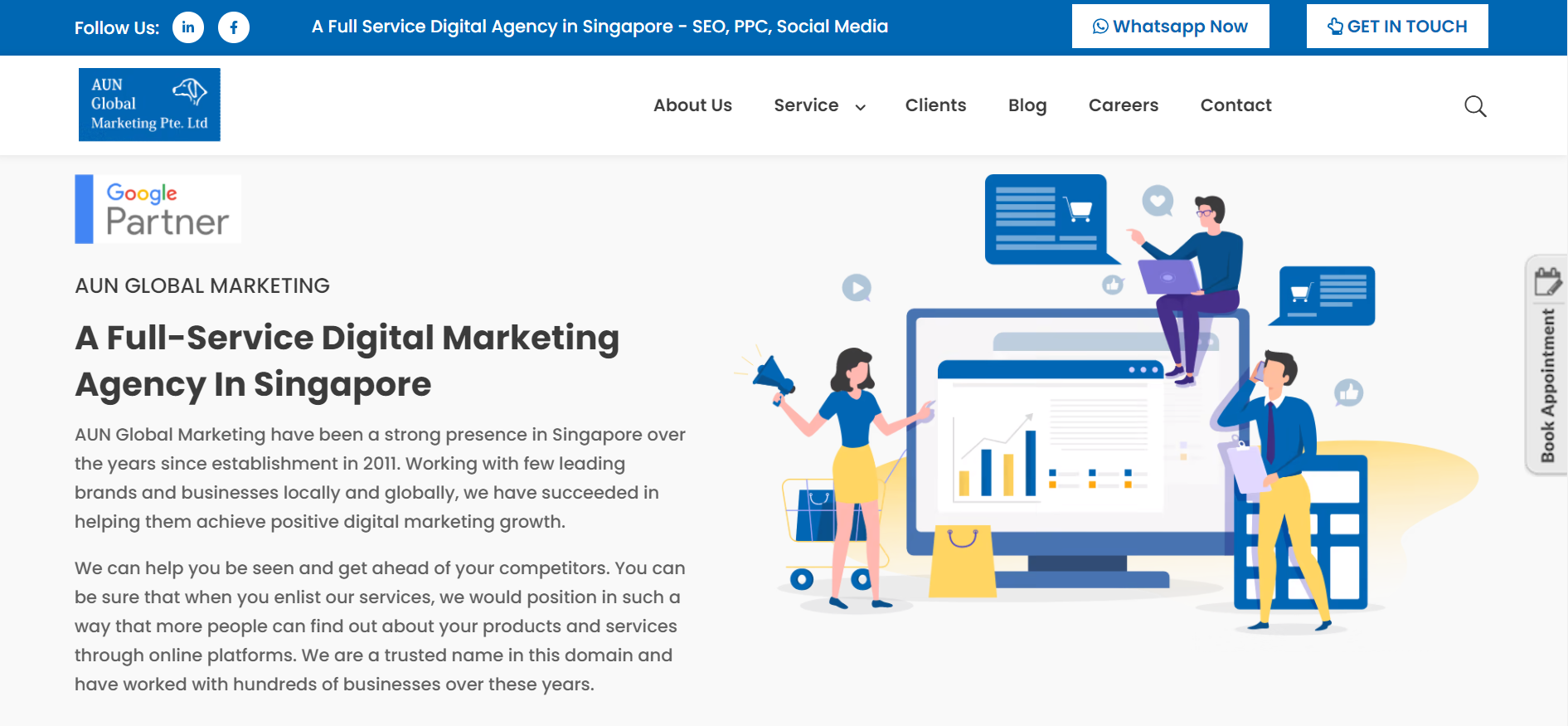 AUN Global Marketing first began its endeavours in Singapore in 2010. However, the company has been operating since 1998, with their headquarters in Tokyo, Japan.
Throughout the years, they have expanded rapidly throughout Asia, helping countless companies along the way. These days, they have regional offices in Thailand, Taiwan, Hong Kong, Philippines, and Vietnam.
In 2005, a few short years since they first started, AUN was first listed in the Tokyo Stock Exchange Market (JPX: 2459). It made them one of the few publicly listed companies in the world that specialises in Digital Marketing and Search Engine Marketing.
Highlights
More than 20 years of experience in the field
100% success-based charging
Performance-based Search Engine Optimization
Paid Advertisements (Google, Facebook, Yahoo)
Digital Marketing Consultancy
Local & Global research & strategies
11. Thinking Notes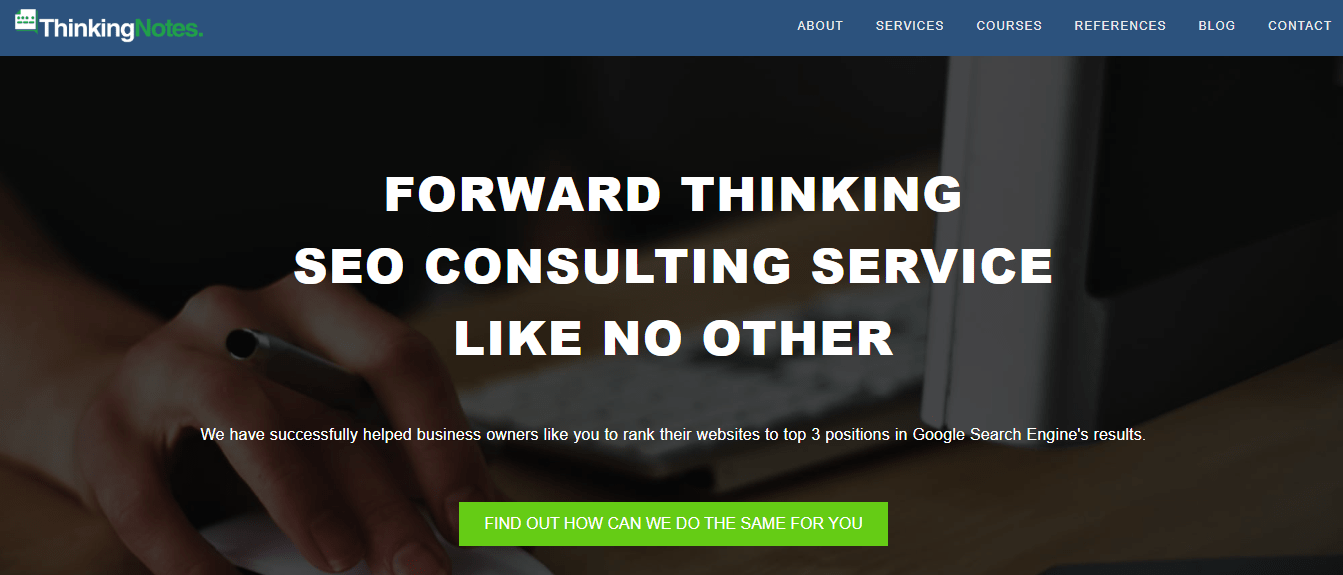 | | |
| --- | --- |
| BEST FOR  | Digital Marketing Solutions |
| SERVICES | SEO Services, Website Design, eCommerce Website Design |
| WEBSITE | https://www.thinkingnotes.com/ |
| ADDRESS | 73 Ubi Road 1 Oxley Bizhub #10-55, Singapore 408733 |
| CONTACT DETAILS | +65 9188 9629 |
| OPERATING HOURS | Monday – Friday, 10: 00 AM to 7: 00 PM |
If you're eager to have your website appear in Google's top 3 search results, then look no further than Thinking Notes. It's a SEO-focused company that offers digital marketing solutions that will boost your website's visibility and traffic.
Some of the services offered by Thinking Notes are website designing, SEO services, and eCommerce website design. It also boasts a team of the best SEO consultants in Singapore who each have years of experience under their belt.
Its SEO consultants are experts in search engine analysis and strategy, so rest assured that you're in safe hands when you hire the services of Thinking Notes.
Highlights
Experienced consultants
3-tiered SEO services
Increases sales
Improved visibility
12. Olive Asia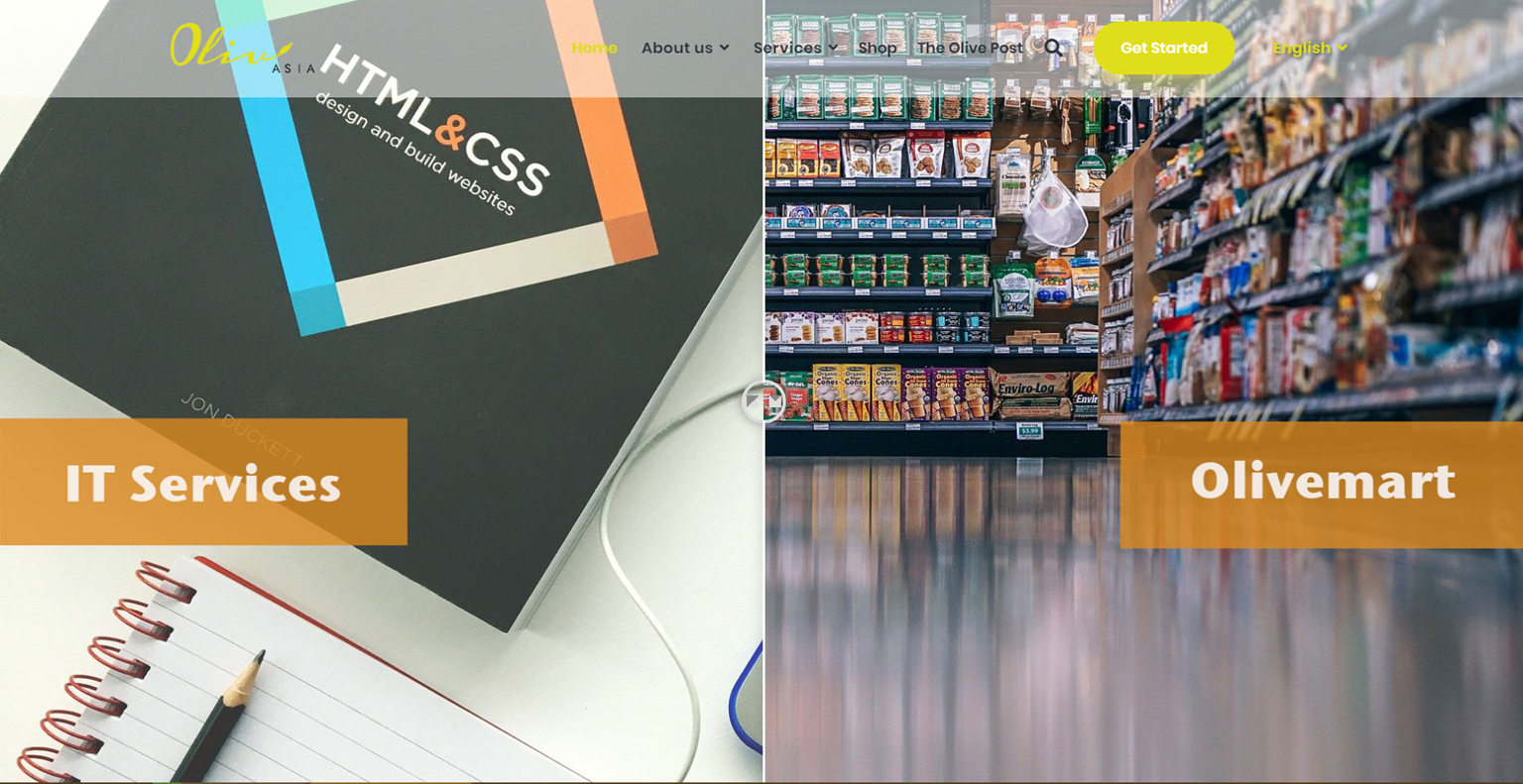 BEST FOR 
Top SEO Consultance
SERVICES
Website Services, Search Engine Optimization, Domain & Email, Website Maintenance, Website Security
WEBSITE
https://oliveasia.com/
ADDRESS

2 Ang Mo Kio St 64 #05-01E
Econ Industrial Building
Singapore 569084

CONTACT DETAILS
Phone: +65 6483 7635
WhatsApp: +65 9076 3774
Email: [email protected]
OPERATING HOURS
N/A
Olive Asia was established in 2012 as a web development and marketing agency. It was created by a team of highly professional and creative individuals that aims to help future clients achieve large scale audiences on online platforms. Since then, they've become one of the best and most sought after service agencies.
They offer personalised services that fit your needs, all at an affordable price. This includes extensive website development, web application and development, as well as web design services. They also offer amazing web house designs and amazing SEO works.
With Olive Asia, you get delivered the best results as they maintain high quality end-to-end services. They promise that what they do will be worth every cent.
Highlights
Helps maintain market competitiveness
Great SEO Service Provider
Lower Pricings
13. E-Media

BEST FOR 
Full fledged IT Solutions
SERVICES
SEO, SEM, Web Design
WEBSITE
https://www.emedia.sg/
ADDRESS

31 Woodlands Close #07-19 Woodlands Horizon
Singapore 737855

CONTACT DETAILS
Tel: +65 3118 3767
Email: [email protected]
OPERATING HOURS
Monday-Friday: 9:30am–6pm
If you want to make sure that you're noticed by future customers looking for your services, then make sure to hire E-Media. They're one of the best when it comes to digital marketing strategies, including SEO.
Their SEO team is highly skilled and experienced with the local market, so they know what works and what doesn't. What makes them even better is that they always find new things to offer, so you can have something unique when compared to other establishments in your industry.
They also provide 24/7 progress reports and access to their analytics, so that you can track their progress and be sure that they're doing their jobs well. Aside from that, they're also one of the few that offer the best comprehensive SEO services at transparent rates– there are no hidden fees and additional costs with E-Media.
Highlights
Highly committed team of creatives
Improved visibility
Diversified range of experience
14. Digital Marketing Buzz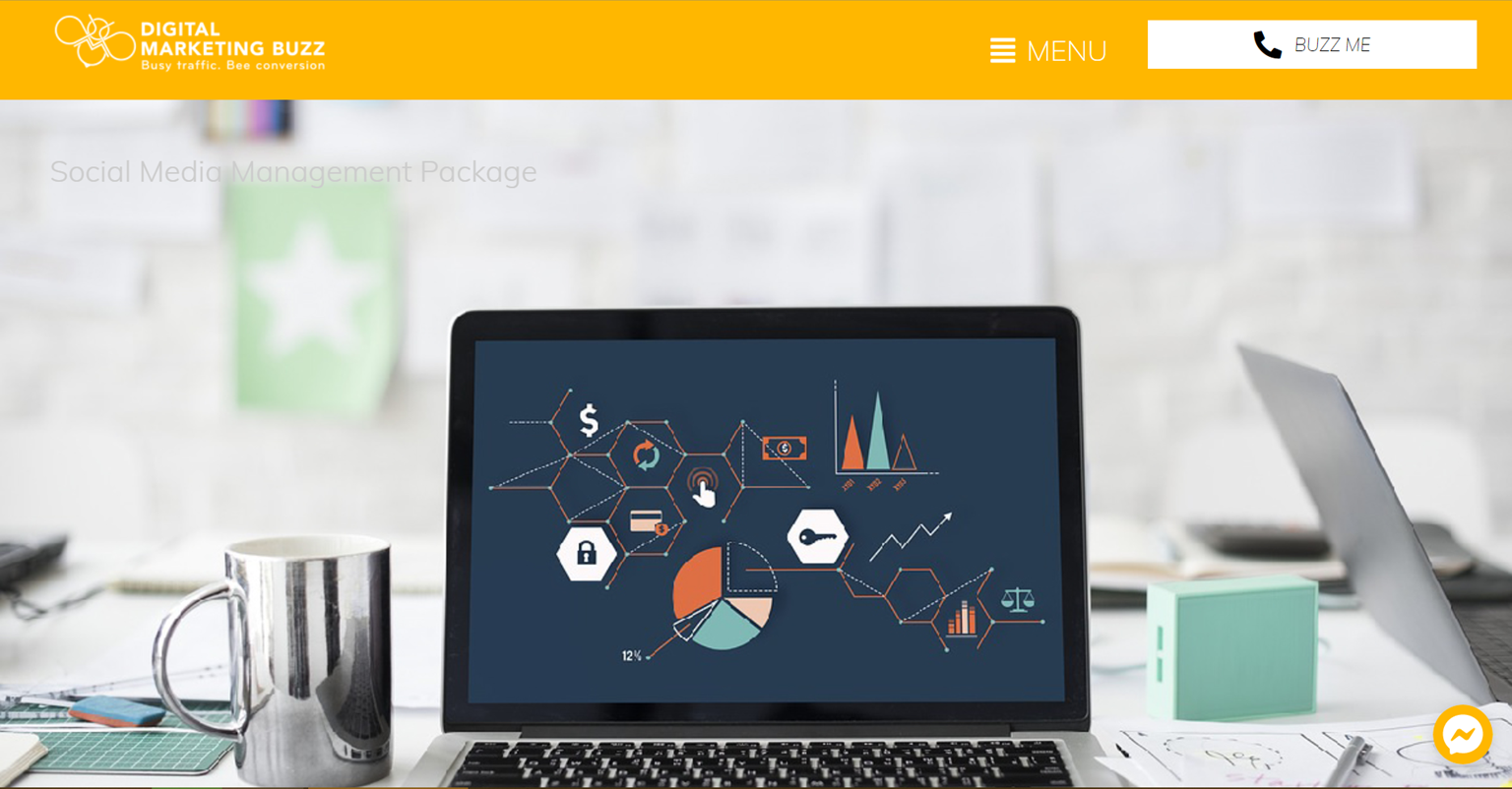 BEST FOR 
Local SEO
SERVICES
 SEO Marketing
Website Development
Apps Development
Social Media Services
WEBSITE
https://digitalmarketing.buzz/
ADDRESS
 286A MacPherson Rd,
Singapore 348609
CONTACT DETAILS
 Tel: +65 9369 9376
[email protected]
OPERATING HOURS
Open Daily
Digital Marketing Buzz is a popular SEO agency in Singapore. They offer a wide range of marketing services that will help you get more attention for your business.
As a local SEO, they know all the ins-and-outs of the country's market. This allows them to see things in a different light, assisting you in garnering more attention compared to your competitors. Being well known in the local setting is something you'll definitely need if you're just starting out as a business.
Aside from search visibility, they also help with good trafficking and website behaviour improvement. All in all, they're fairly well-rounded when it comes to delivering great services for equally great prices. If you have more inquiries, make sure to check out their website.
Highlights
High statistics
Knowledgeable personnel
Top notch services
Digital marketing consultancy
Customer Reviews
Read what a client left as a feedback for Digital Marketing Buzz on Google Review:
"knowledgeable people that can really take your business to a whole new level……keep up the good work guys" 
15. SME Digital Marketing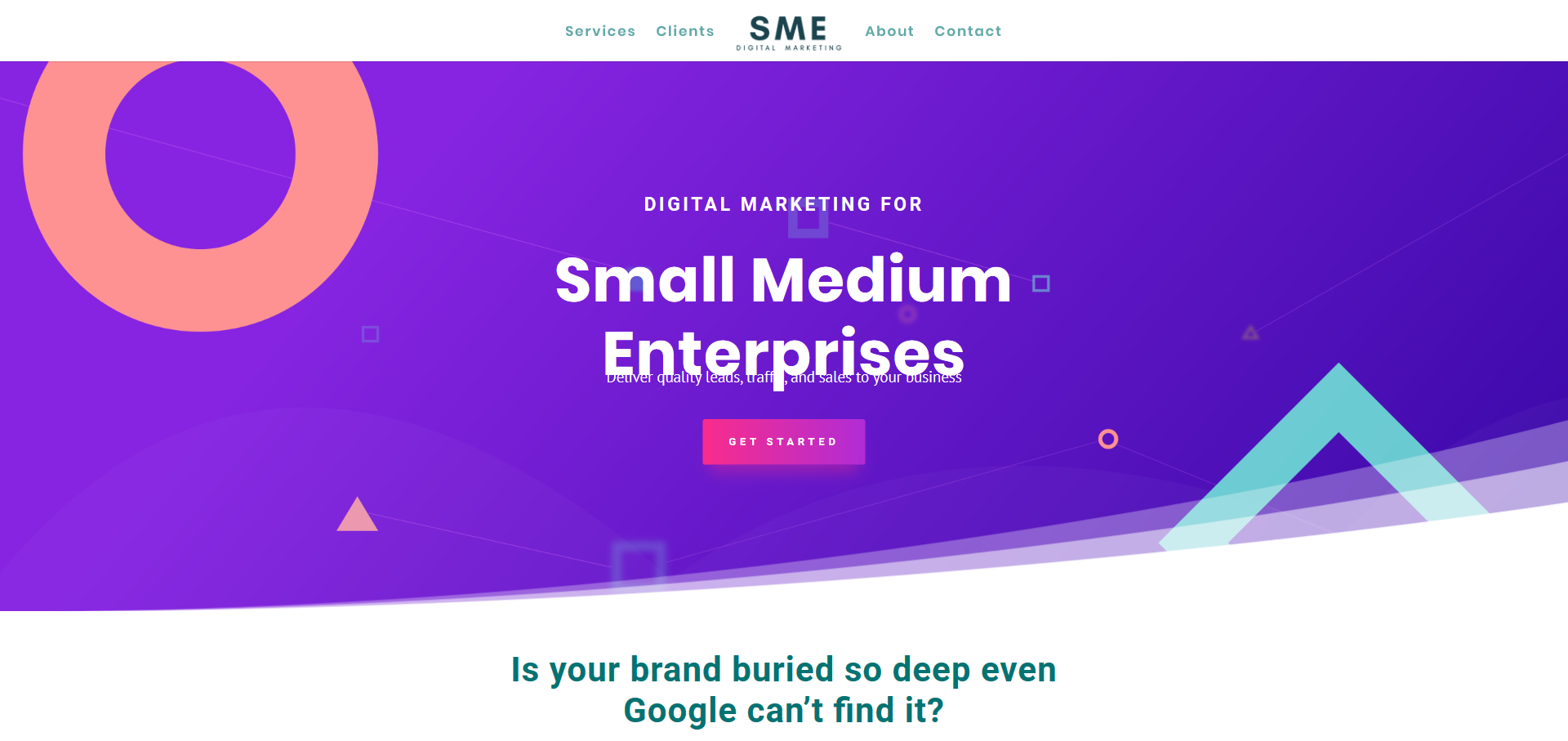 | | |
| --- | --- |
| BEST FOR  | Online Marketing |
| SERVICES | Brand Strategy, Search Engine Optimisation, Website Development, Google/Facebook Ads, Email Marketing, Content Marketing, Analytics |
| WEBSITE | https://smedigitalmarketing.sg/ |
| ADDRESS | 7 Temasek Boulevard #12-07 Suntec Tower One, Singapore 038987 |
| CONTACT DETAILS | (+65) 8168 5551 | [email protected] |
| OPERATING HOURS | Mon – Fri: 10am – 5pm |
Regardless of how you feel about the digital world, these new technologies and business processes have already begun to change our lives– now is the perfect opportunity to occupy ourselves with job creation and delivering value to people in new ways. And what better partner could there be, other than SME Marketing?
Driven by the passion to cater to all your online marketing needs, SME Marketing's performance is marked by skill and excellence. We prescribe only the most efficient and realistic digital strategies to our clients, scaling each project to match their specific needs and expectations.
Whether you need help with website creation, analytics, or digital advertising, SME Marketing is here to guide and assist you. Become our newest partner and see your business in full bloom.
Highlights
Marketing Strategy
Brand Development
16. WebSell Solutions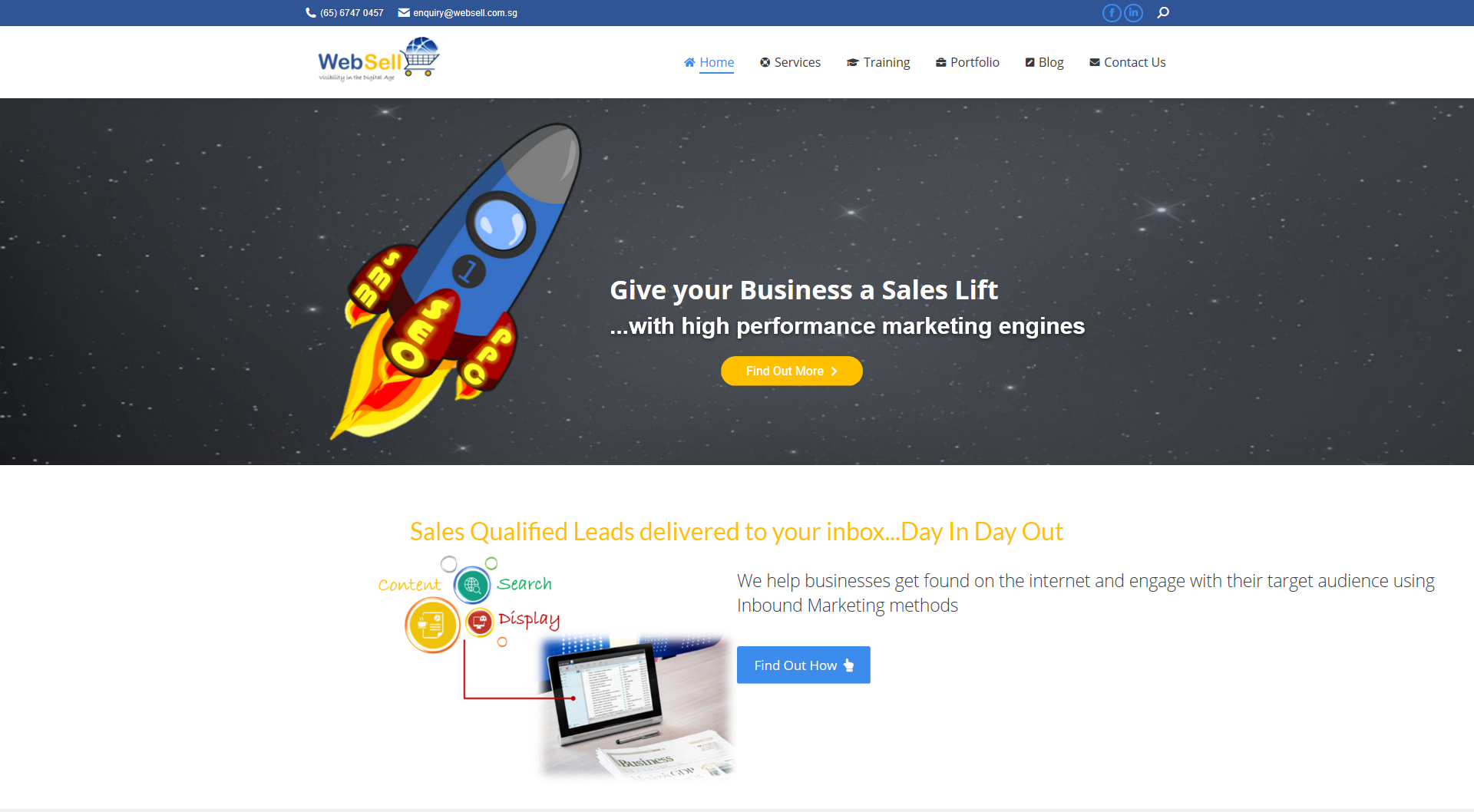 | | |
| --- | --- |
| BEST FOR  | Online Marketing |
| SERVICES | Web Development, Web Marketing, Web Analysis |
| WEBSITE | http://www.websell.com.sg/ |
| ADDRESS | 60 Paya Lebar Rd | #09-38 Paya Lebar Square | Singapore 409051. |
| CONTACT DETAILS | (65) 6747 0457  l [email protected] |
| OPERATING HOURS | Monday – Friday, 9:00 am – 6:00 pm, Saturday, 9:00 am – 1:00 pm |
Since 2011, WebSell Solutions has been a trusted partner and helper of various SMEs. It is with utmost pride that we assist our clientele with their most important need– sales– through a wide range of online-based services.
With the help of our skilled IT and Marketing professionals, your business will step up its digital game with ease. We provide only high ROIs alongside many long-term benefits, as we aim to draw more and more customers to your business.
Entrust the care of Websites, Web Marketing, and Analytics into our expertise– we will see to it that your business flourishes in the digital field in no time!
Highlights
Web Development
Professional IT and Marketing Staffs
17. Impossible Marketing

BEST FOR 
Free Workshop
SERVICES
SEO Consulting and, SEO Services, Social Media Marketing, Video Marketing, Influencer Marketing, and Email Marketing
WEBSITE
https://www.impossible.sg/
ADDRESS
14A Yan Kit Rd, Singapore 088266
CONTACT DETAILS
+65 9374 0111 |

[email protected]

OPERATING HOURS
Monday – Friday, 9: 00 AM to 6: 00 PM
Established in 2012, Impossible Marketing has grown into one of the most trusted SEO companies in Singapore due to its smart and hardworking team of SEO consultants. It guides business owners towards achieving the full potential of their company by boosting their popularity online.
Impossible Marketing has also been featured in multiple publications for its SEO services, proving that it has the best SEO consultants in Singapore.
Impossible Marketing also offers a few workshop classes on ecommerce, digital marketing, SEO certification, and Internet marketing for free! They're not only responsible for some of the best SEO in Singapore but also for educating more business owners on the topic.
Highlights
8 years of experience
Free workshop
Excellent track record
Customer Reviews
Impossible Marketing has an average rating of 5 on Google Reviews, making it the best reviewed SEO company on this platform. Check out what clients have to say about its services:
"Amazing company with a team of very helpful people who really know their stuff. It has been a wonderful few years working with them. Alan has been very accommodating and he comes across as a sincere partner who's working with us to grow the company by improving our ranking on Google – and he delivers as promised. We wholeheartedly recommend Impossible Marketing to anyone who is looking to take their business to the next level." 
"Attended Alan's SEO course recently, it was extremely insightful and eye opening. Alan was selfless in sharing his knowledge with us, and provides us with effective strategies to optimize our website. Highly recommended for anyone who has an interest in improving the performance of your website."
18. SEO with Joei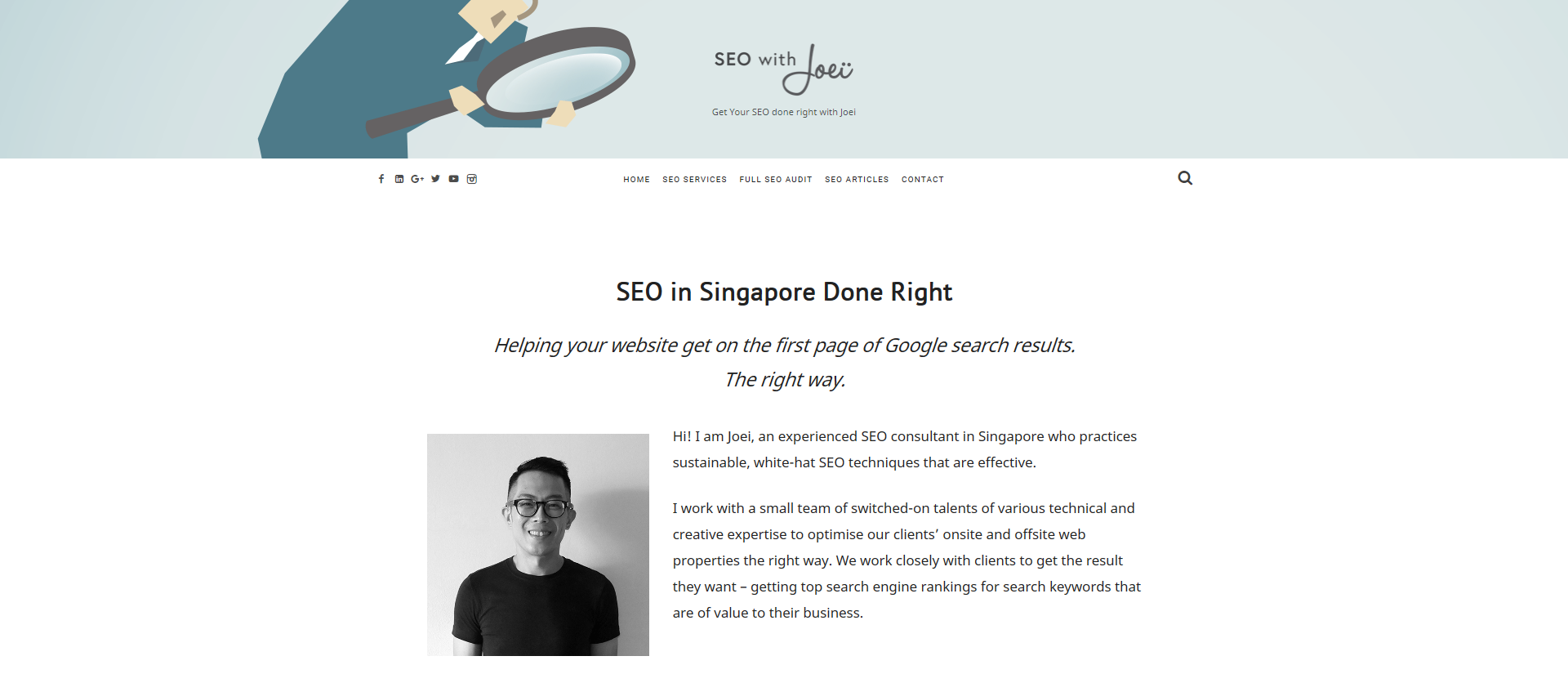 | | |
| --- | --- |
| BEST FOR  | Online Marketing |
| SERVICES | SEO Consultation, SEO Audit |
| WEBSITE | https://seo.joei.sg/ |
| ADDRESS | #02-01 One Fullerton, 1 Fullerton Rd, 049213, Singapore |
| CONTACT DETAILS | 6408 3885 | [email protected] |
| OPERATING HOURS | Monday to Friday (9am to 9pm) |
Joei is an experienced SEO consultant in Singapore who uses SEO techniques that are both effective and sustainable. He works with a small yet talented team that is well versed, technically and creatively, when it comes to SEO.
The secret to their successful services lies with their clients– they make sure to work closely with their customers in order to achieve the needed results. With their help, your company will get top search rankings for the keywords that matter in your business.
Highlights
19. iBrandox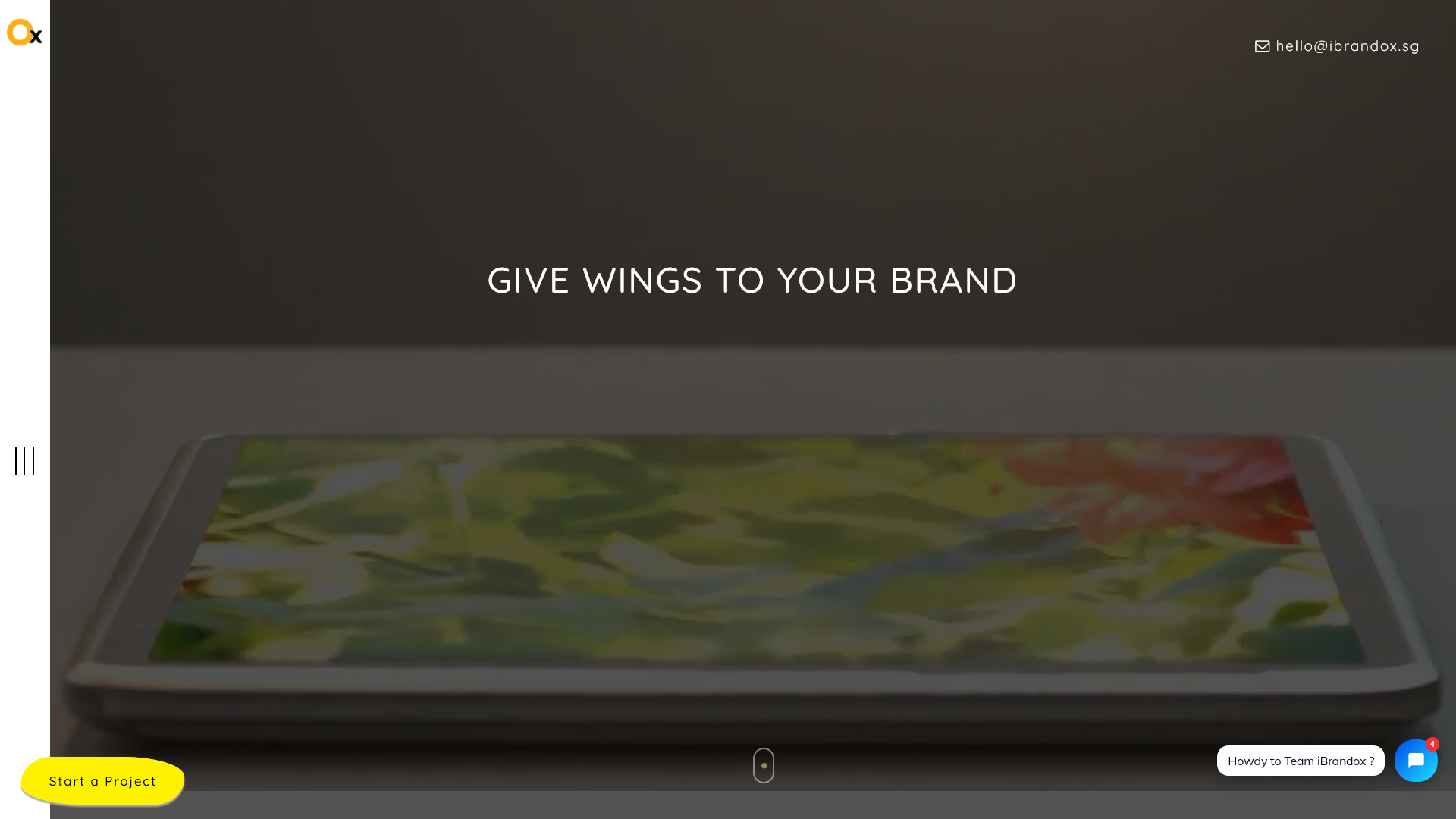 | | |
| --- | --- |
| BEST FOR  | Digital Marketing Services |
| SERVICES | Website Development, Mobile Application, Digital Marketing, Graphic Designing |
| WEBSITE | https://www.ibrandox.sg/ |
| ADDRESS | 218 Orchard Road, Levels 6, Singapore, Singapore 238851 |
| CONTACT DETAILS |  [email protected] |
| OPERATING HOURS | Monday – Friday, 9:30 am – 6:30 pm |
iBrandox Singapore is one of the best website design and web development companies in Singapore. They offer well designed interfaces that are easy to navigate, as well as responsive website design solutions for individuals and businesses.
They have a wide variety of services, such as web portal designs, customised and scalable mobile app development services, robust web applications, and innovative brand identities– all services designed to enhance your online visibility and business performance.
As a full service digital marketing agency, their goal as the premiere web designing company is to offer unparalleled services to their clients, enabling clients to meet their business objectives while boosting their profitability. Connect with them now, for result-oriented digital marketing strategies as well as website design and development solutions.
Highlights
Web Design and Development
Marketing Agency
2o. SEO Agency

| | |
| --- | --- |
| BEST FOR  | Digital Marketing |
| SERVICES | Web Design, Facebook Marketing, LinkedIn Marketing, Youtube Advertisement, Reputation Management |
| WEBSITE | https://www.seoagency.com.sg/ |
| ADDRESS | 144 Robinson Road #20 Robinson Square, Singapore 068908 |
| CONTACT DETAILS | (+65) 6270 2193  |  [email protected] |
| OPERATING HOURS | Monday – Friday, 9:00 am – 6:00 pm |
Founded in 2011, SEO Agency is known as one of the largest digital marketing agencies in Singapore that specialise in Search Engine Optimisation. Their success is the result of teamwork built on technical expertise and creative style– which helps them provide full-service solutions to their clients.
Their pride on themselves on staying up to date with the latest technological developments. They enjoy adapting their strategies to their client's needs, in order to offer the best solutions that are at the forefront of the industry.
To this day, SEO Agency continues to stay ahead of the trends with their digital marketing techniques. They are passionate for all things digital. With their extensive knowledge backing them, the SEO Agency team always delivers great results.
Highlights
Marketing Agency
Web Design
21. Best SEO Marketing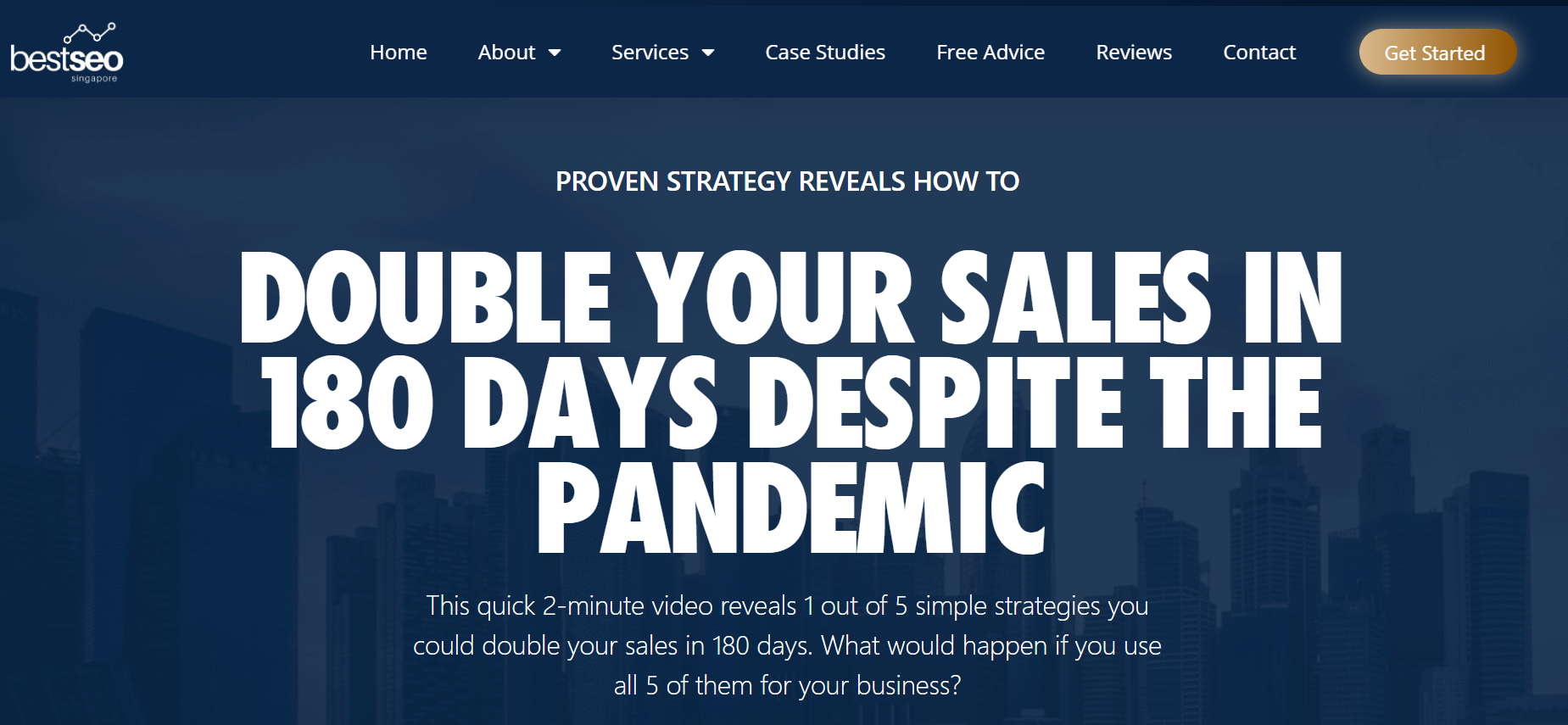 BEST FOR
Wide range of marketing services
WEBSITE
https://www.bestseo.sg/
ADDRESS
30 Kallang Place, #03-18 Singapore 339159
CONTACT DETAILS
+65 9231 3757
[email protected]
OPERATING HOURS
Monday – Friday: 9:00 AM–6:00 PM
Saturday – Sunday: Closed
Best SEO Marketing has built a name for itself in Singapore after helping countless businesses flourish with the use of their services. One of the best things about this agency is that they offer the highest standard of marketing at an affordable price.
The company strives to aid any and all business gain visibility through their SME services. It doesn't matter how small a business is, since Best SEO Marketing will help generate traffic on your online website. In turn, you'll be able to gain more customers.
Basically, their assistance is tailored to getting you more sales, rather than just simple leads.
Along with their SEM services, Best SEO Marketing has multiple things to offer you with it. This includes their best selling SEO, Google Ads, Social Media Marketing, and of course, maintaining positive online reputation. You may choose between their services or simply combine them all to receive optimal results while also getting a bit of a discount for the packaged deal.
Highlights
Professional and experienced marketing personnel
Impeccable services
Amazing website developer
22. SGSEO
| | |
| --- | --- |
| BEST FOR  | Search Engine Optimization (SEO) and Search Engine Marketing (SEM) |
| WEBSITE | https://singaporeseo.agency/ |
| ADDRESS | 35 Kallang Pudding Road #07-14 Singapore 349314 |
| CONTACT DETAILS |   +65 8687 8143  | [email protected] |
| OPERATING HOURS |   |
SGSEO, a Singapore based company, works with local and regional businesses. Their two specialties are SEO and SEM services.
The decision to make these their specialties is based upon the knowledge that SEO and SEM are most essential in terms of facilitating both short-term and long-term growth for any kind of business. SGSEO has proven this after years of experience in the marketing field.
SGSEO prides themselves on being customer oriented– they always prioritise their clients in every transaction they do. Working with them is highly recommended, for they're a team who is willing to accommodate your preferences while helping you along the way.
Highlights
Search Engine Marketing
Search Engine Optimization (SEO)
SEO Reseller
23. Genia

BEST FOR 
Corporate SEO Services
WEBSITE
https://thegenia.com/
ADDRESS

170 UPPER BUKIT TIMAH RD, #B2-01C, S588179

CONTACT DETAILS
[email protected]
(65) 8228 6874
OPERATING HOURS
Monday – Friday: 9am–6pm
SEO is the most powerful form of digital marketing as it gives you more attention and the possibility of a larger audience. This is what Genia specialises in, and you can bet that each and every client that they've had so far has received nothing but great statistics.
They're an agency that can help you in various ways. This includes identifying your customers' needs and satisfaction, improving brand awareness and recognition, increase web traffic to your business, and of course, help you outrank your competitors.
Although not as cheap as some companies are when it comes to services, Genia makes up for it by delivering the highest quality services to their clients. As they'd always say, "It's always 10x more valuable for a business to grow faster than it is for the business to save money."
Highlights
Amazing SEO Workshops
Reliable SEO Services
Customer Reviews
Take a look at what a very satisfied client had to say about Genia's SEO service:
"I have worked with another SEO company before, specific to my field and niche (Vitality Chiropractic). Caleb conducted far more research, producing more relevant terms and avenues to explore. In the first 2 months they produced better results than 6 months with the previous company, for more difficult search terms with more visitors, and were more knowledgeable and supportive in ways we can make improvements ourselves. Highly recommended."
24. SEO Singapore Services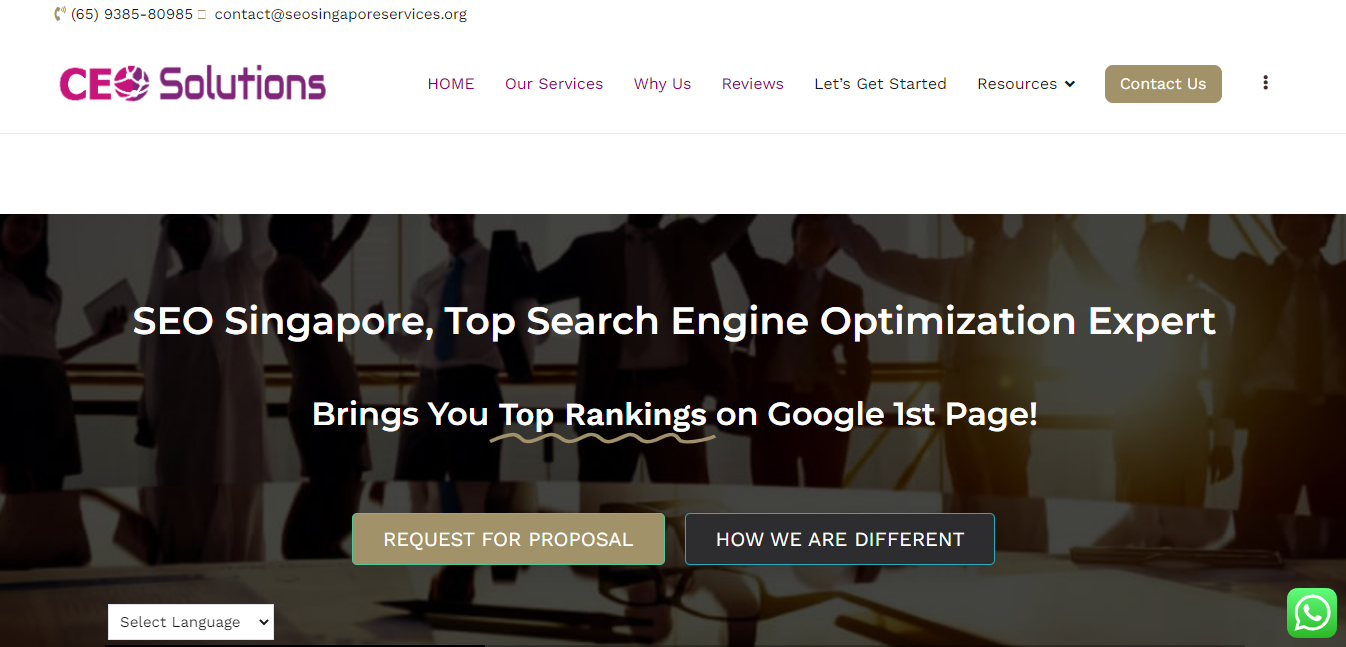 If you are looking for a perfect SEO consultant for your business needs, SEO Singapore Services is just what you need. The company is composed of Google certified SEO consultants that aim to deliver SEO marketing strategies which will take your online image to new levels, increase traffic to your sites, and bring in more sales– all without spending money on ads.
Best of all, they offer a "No Lock-In Contract" unlike other SEO companies. Their SEO packages are affordable and come with a 'performance guarantee,' which allows the client to skip payment if the service did not meet the client's satisfaction.
Highlights
No Cutting-Corners
Ethical and Trustworthy
Google Certified Partner
Customer Reviews
Take a look at what a very satisfied client had to say about SEO Singapore's services:
"Veronica is a great business partner in SEO strategy. She works with a consultative approach and is highly detailed in her reports. She is a go-getter and has high level of expertise in her field."
25. Aemorph
| | |
| --- | --- |
| BEST FOR | Digital Marketing |
| WEBSITE | https://aemorph.com/ |
| ADDRESS | #18-00 c/o WeWork, 8 Cross St, Manulife Tower, Singapore 048424 |
| CONTACT DETAILS |  +65 8598 6771 | [email protected] |
| OPERATING HOURS |  9:00am – 6:00pm |
If you're looking to expand your digital influence and grow your online presence, then Aemorph is who you should be checking out. With their help, they will guide you in transforming your company into one that is also digitally strong.
They have various systems, tools, strategies, and tactics all geared towards boosting your business online. Some of the services they provide are Search Engine Optimisation, Pay Per Click, Display Media Banners, Facebook and Instagram Paid Advertising, and more.
Everyone knows about digital marketing, but Aemorph is one of the few that can provide the best strategies in the market. They know that the market adapts swiftly when it comes to online strategies, so they make sure to utilise methods that are swift but leave long lasting results.
Highlights
Organic Search
Paid Media
Video Production & Content
Web Design & Development
Customer Reviews
Here is a review left by a very satisfied client:
"I have worked with Kevin on a number of projects and each time he has proven to be very experienced and passionate about his work. Some projects are still delivering leads even though we stopped actively working on it for months! He is very approachable and genuinely takes the time to research and ask questions to find out more about the industry/nature of the business, so he can add value and achieve success. Kevin is very knowledgeable and constantly innovating to learning more about the digital landscape and always open to sharing this with clients. I have recommended Kevin and his team to a few of my personal contacts and hear nothing but good praises too." – Eloise, Acuris
26. Evolve & Adapt

If you're just starting out in the business field, it is really important to look for the best marketing consultants– ones that will provide you with strategies that best suit you and your company. They will be handling your business' image and marketing, which determines if your business booms or flops.
Evolve & Adapt is an Enterprise Singapore-certified marketing consultant that specialises in strategy and digital marketing. Being an Enterprise Singapore-certified marketing consultant is just one of the many reasons why they are sought by many. Their core services include strategic marketing, digital strategy, search engine optimization (SEO) and SEO web development.
Evolve & Adapt and its founder, J C Sum have also been featured on The Straits Times, Business Times, Channel News Asia, Market Watch, Digital Journal, The Edge Singapore, CNA938 and Money FM 89.3.
They are also certified in both traditional marketing management and digital marketing, which gives you a wide range of options. Give yourself a head start on your business, choose Evolve & Adapt for your company.
Highlights
Certified Management Consultants
Certified in both Traditional Marketing Management and Digital Marketing
Free Digital Marketing E-Consultancy
27. Firdaus Syazwani

Despite learning about SEO for only two years, Firdaus Syazwani already has a long list of clients, each thankful and satisfied with his assistance. He's well-known by many businesses to be amazing in bumping one's visibility to the top of Google Search with just one try.
His SEO services include Search Engine Optimisation, SEO Audits, SEO Consultations, and SEO Implementations.
He has developed his own methodology after adapting them from various well-known SEOs in the world. Aside from that, he also offers other services like Website Design and Development, as well as Content Marketing, showing how well-rounded he is in the field.
He's been featured both on ChaseReiner.com and has certifications from SEMrush Academy, a respected authority in the SEO industry, proving his competence and skill in his work. With Firdaus Syazwani, you'll get optimal services that are not only hassle-free but also available for a very affordable price.
Highlights
World-class services
Greatly established list of patrons
Expert SEO consultant
28. WhooshPro
BEST FOR 
Custom web solutions
WEBSITE
https://www.whooshpro.com
ADDRESS

69 Ubi Road 1, #08-21 Oxley Bizhub, Singapore 408731

CONTACT DETAILS

Email: [email protected]

Tel: 6844 9856

OPERATING HOURS
Monday 9am–6pm
Tuesday 9am–6pm
Wednesday 9am–6pm
Thursday 9am–6pm
Friday 9am–5:30pm
It's a given that a solid brand and a formidable online presence are needed to thrive in the digital space. If you're looking for a firm that can help you build both, then WhooshPro may be the right choice for you.
WhooshPro is a modern digital design and branding agency composed of skilled individuals who excel in design, content management, marketing, and e-commerce.
The team takes the time to consult with clients numerous times, reviewing and consolidating data, learning the intricacies of company backgrounds, before formulating digital solutions most suited for specific clients.
When it comes to marketing, they offer SEO, SEM, and Email Marketing. 
While working with WhooshPro, you'll find that their services don't end once the web solution has been created. No, it continues long after since they give reliable support and maintenance to ensure continuity of the web solutions.
Highlights
Microsoft-certified partner
Custom modern web solutions
Excellent post-solution services
Great attention to detail
Customer Reviews
With a rating of 5 stars on Google Reviews, WhooshPro proves that they're professional and highly competent in their field. Previous clients wrote:
"WhooshPro is a very professional and experienced digital design agency! Perfect experience working with them! Interaction, communication and development of my webpage and blog was always flexible and on the spot. Not the cheapest but worth the quality they deliver. My high recommendation for all professionals!"

"Great experience working with the team. Quality output, attention to detail and going out of the way to provide solutions. We are absolutely satisfied with the genuine and professional service WP provided. Thank you!"
29. Outrankco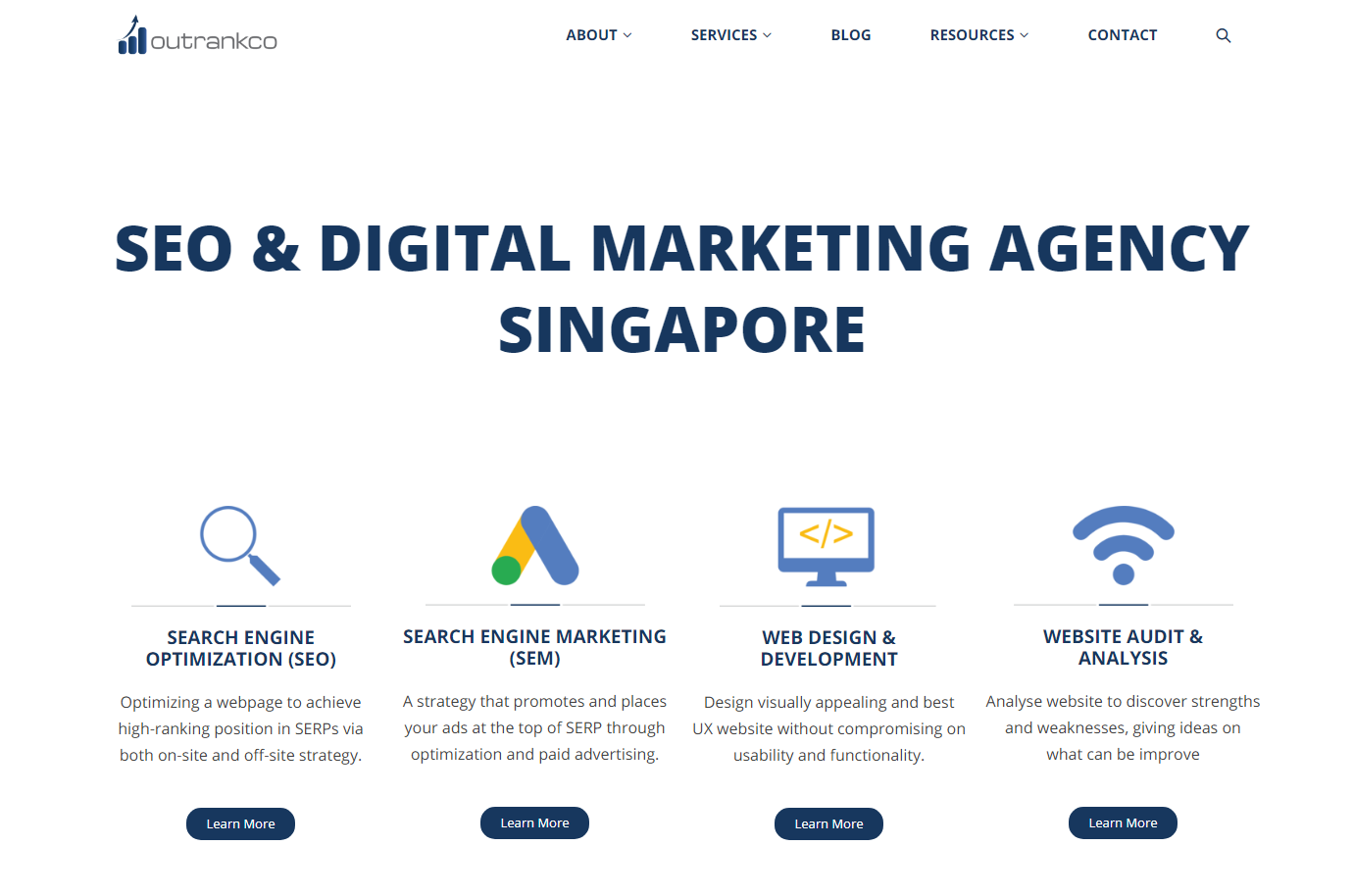 BEST FOR 
Digital marketing services
WEBSITE
https://outrankco.sg
ADDRESS

[email protected], 3 Ang Mo Kio Street 62,
#02-02, Singapore 569139

CONTACT DETAILS
OPERATING HOURS
Mon – Fri 8.30am to 6pm
One of the leading SEO agencies in Singapore, Outrankco is known for creating custom digital solutions to bolster their clients' presence in the digital landscape.
When it comes to Search Engine Marketing and Search Engine Optomisation, Outrankco strives to formulate solutions that can get client websites to the front page of Google search. 
They're highly communicative and transparent in every job they take on. Not only that, but they go above and beyond to ensure their clients' online growth. 
Highlights
Custom-fitted digital solutions
Money-back guarantee services
Customer Reviews
Learn more about what Outrankco has to offer through these testimonials:
"Initially we are very reluctant to spend more for another SEO service. Had been cheated before, and the SEO agency claim that they will rank us. But in the end, no rank then they just stop collecting payment from us and say will keep doing till we rank, and no news after that. For Outrankco, the reason we use them is that they provide a money-back guarantee for their SEO service and that is something that makes us feel confident to go with them. In the end, we are not disappointed. Special thanks to Hanwei. He is super responsive. As we are not really tech-savvy, whenever we got questions, he will explain to us patiently and make sure we understand the concept. Definitely recommend using their service."
"The SEO services provided by Outrankco SEO agency prove to be beneficial to our business. We experience a dramatic increase of web traffic to our website, and more importantly, the amount of qualified leads increases too. Chris is easy to work with and he is very informative and well-prepared."
30. SEO Marketing Singapore

SEO Marketing Singapore is a company in Singapore that provide website development and SEO services. Their SEO package charges are base on the keywords search volume in order to determine the contract for 1 year. They have a team of copywriters and editors to ensure your content is relevant to your audiences searching for.
Firstly, they will analyse if your website is it fit for SEO or require revamping in order to have SEO standard. Then they will let you know if you require any website revamping or your website is SEO friendly to start SEO services.
Keywords that you have wanted to rank or they have analyse keyword for you, they will let you know what you can expect to see during the 1-year contract which every month providing your tracking report in PDF to monitor your keywords ranking progress.
If some of the keywords are still not performing, changing keywords during the contract is available as other related keywords during the SEO campaign in the search results deem fit to appear for your landing page.
So if you need someone who can be flexible on keywords accordingly to search demands and provide you monthly report on your keyword progress and treat your website like their own, then you should contact SEO Marketing Singapore Today!
Highlights
Website Development/Revamp via WordPress
SEO Services
Copywriting
Domain and Hosting
Customer Reviews
Take a look at what a very satisfied client had to say about SEO Marketing Singapore's services:
"You should trust and leave things to an expert especially if you do not have the right knowledge on it in the first place. That's what I did to my website. I delegated the optimizations to an SEO service Singapore and now I am enjoying my excess time with my loved ones."  
31. Digitrio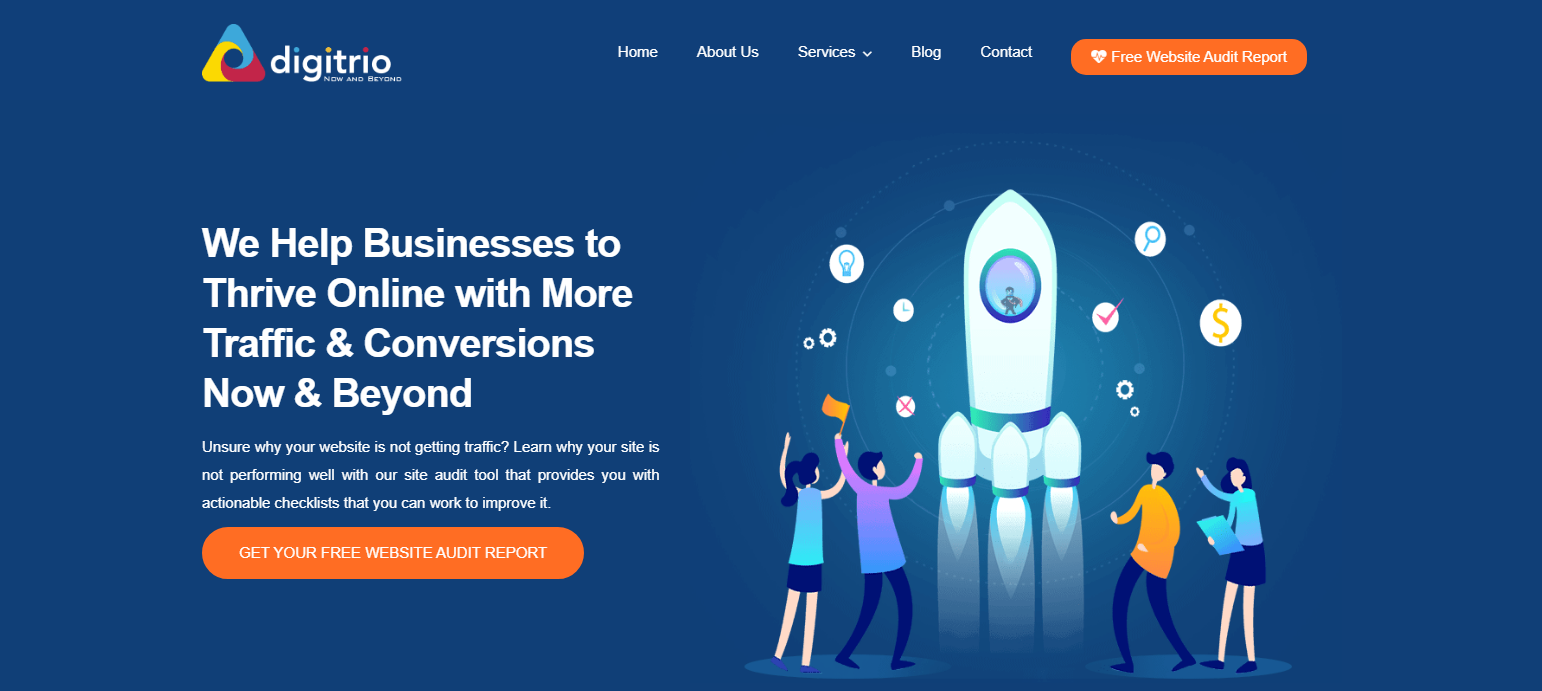 BEST FOR 
Results-Driven Digital Marketing
WEBSITE
https://digitrio.com.sg
ADDRESS
22 Cross St, Singapore 048421
CONTACT DETAILS

+65 6721 3240
[email protected]

OPERATING HOURS
 Monday – Friday, 9AM to 6PM
Established in 2014, Digitrio is an agency that endeavours to provide digital solutions to clients with a greater focus on traffic rather than the typical ranking. Its team comprises of individuals proficient in various marketing fields, which include SEO, SEM, and web design and development.
Clients will find that the Digitrio team is thorough in every job they take on, starting from the initial consultation where they'll get to know your business, its objectives, offerings, and target audience. The information that they gather allows the Digitrio team to come up with solutions that tailor-fit your brand, resulting in maximum reach and boosted visibility once the solutions have been applied.
Another thing worth noting about working with Digitrio is that the agency focuses on long-term results. Many have been fooled by instant rankings, but Digitrio clients can expect organic growth that results in a steady customer/client base for the years to come.
Highlights
Closed on weekends
Organic traffic as KPI
No lock-in SEO contracts
Proven SEO track record
32. MapleCommerce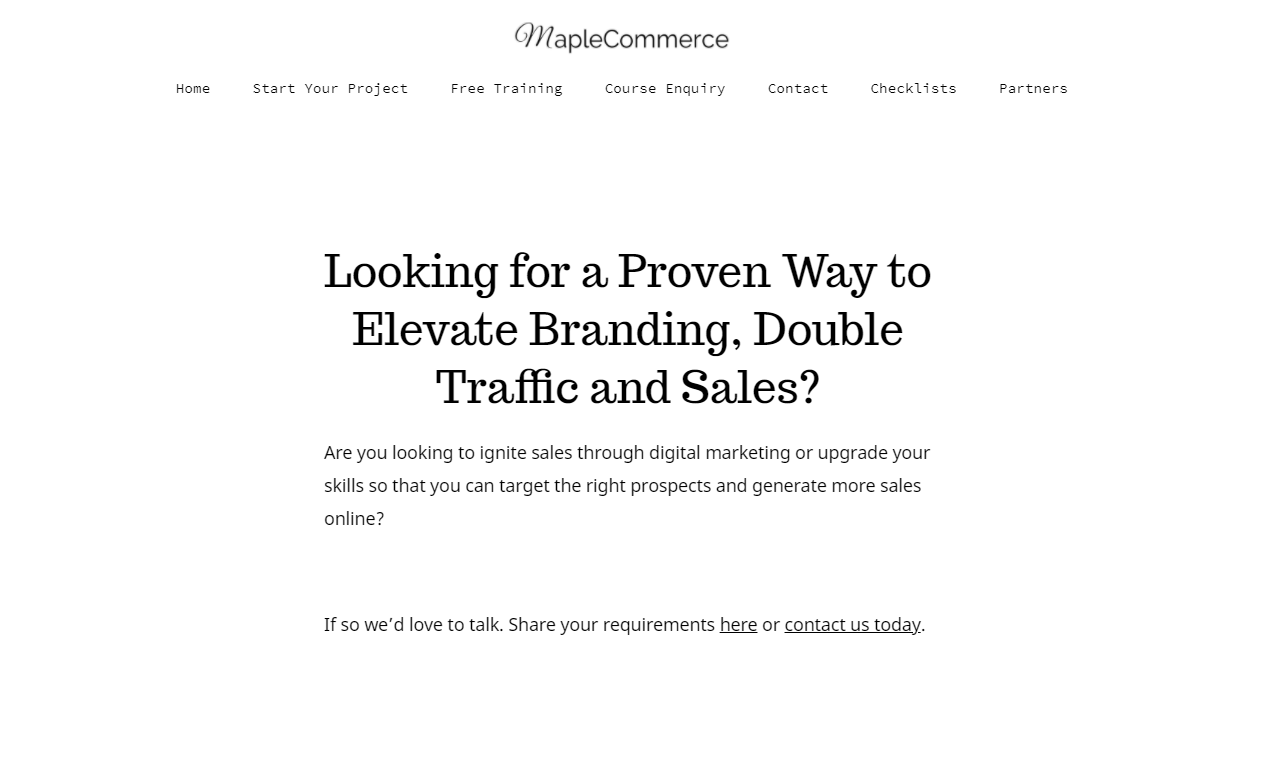 | | |
| --- | --- |
| BEST FOR  | SEO Training |
| WEBSITE | https://maplecommerce.com |
| ADDRESS | Singapore |
| CONTACT DETAILS | |
| OPERATING HOURS | Contact for more information |
Thanks to technology's ever-evolving nature, we now have different kinds of marketing to use to grow our businesses. There's PPC, SEM, and of course, SEO, which Maple Commerce specialises in.
Now, while Maple Commerce is younger than many of the other entries on this list, it more than makes up for its years in the field with its consistency. Maple Commerce works closely with clients from various industries, learning their trade, brand, offerings, and target demographic before curating SEO solutions that can help these clients grow.
Aside from their core offering, Maple Commerce also offers training for those who are interested in honing their marketing skills. 
Highlights
Closed on weekends
SEO training available
33. Wiz Marketing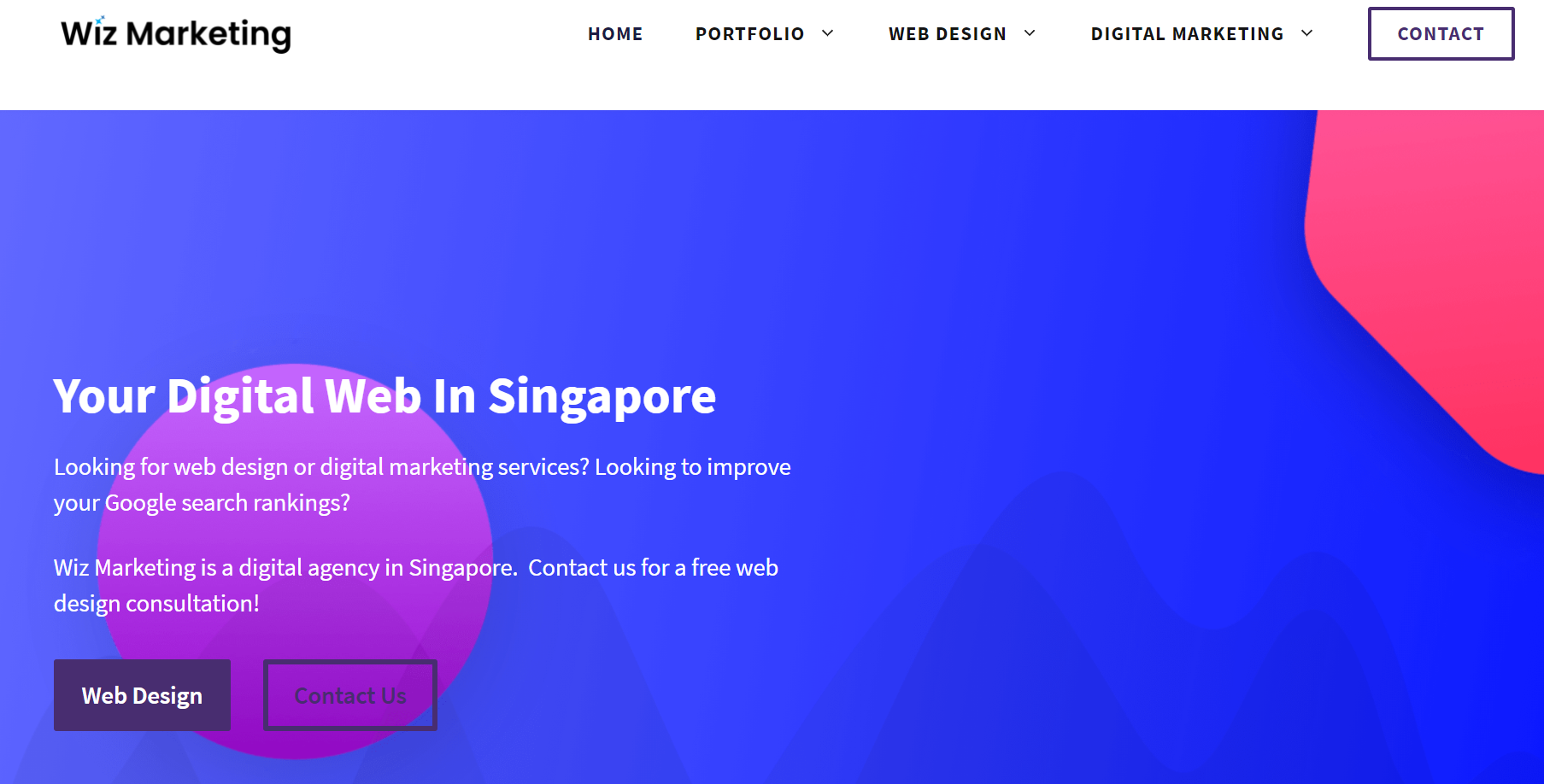 | | |
| --- | --- |
| BEST FOR  | Digital marketing and web design |
| WEBSITE | https://www.iwizmarketing.com/ |
| ADDRESS | 17 Phillip Street, Raffles Place, Singapore |
| CONTACT DETAILS | |
| OPERATING HOURS |  Contact for more information |
Wiz Marketing is a humble digital marketing agency in Singapore that specialises in both marketing and website design.
Despite being smaller than other agencies, Wiz Marketing has proven its worth by consistently delivering results to their clients.
Their digital marketing services, which include SEO, SEM, Facebook marketing, and online reputation management, have helped clients grow continually, allowing the brands to extend their reach in the digital landscape.
It's very much the same for their website design, which includes regular websites as well as eCommerce pages. Wiz Marketing always takes the time to get to know each client, diligently noting down what makes their brands unique, before setting forth and crafting digital solutions that can boost their presence online.
Highlights
Contacts clients within two working days
Extensive digital marketing and web design services
And that's it for our list of the best SEO consultants in Singapore. If you want your business to see its full potential, all you need to do is ask help from these experts!
Anyway, if you know of other SEO consultants in Singapore, drop their names and we'll check if we can add them to our list. What matters is that they're truly capable of doing the best SEO in Singapore — we won't include them here otherwise.
And of course, there are more ways to boost your website's presence offline. Try hiring the services of the best PR companies in Singapore to see how your business can grow beyond the Internet, for instance.
34. Notion Age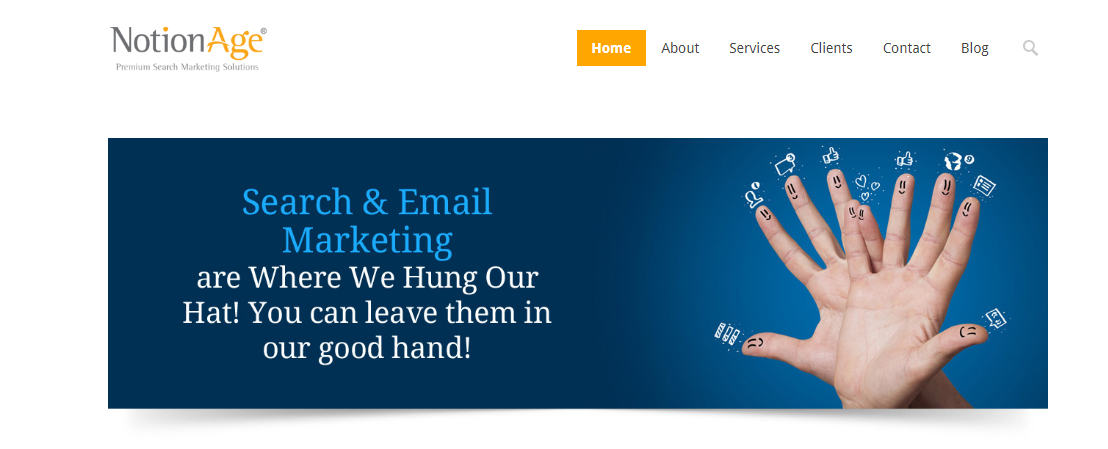 | | |
| --- | --- |
| BEST FOR  | Digital Marketing |
| WEBSITE | https://notionseo.com/ |
| ADDRESS | 1 Kallang Junction, Vanguard Campus Level 6, Singapore 339263 |
| CONTACT DETAILS |   +65 64388303  | [email protected] |
| OPERATING HOURS | Monday – Friday 9:30am – 6:30pm |
Notion Age was founded in 2001. Over the years, the firm has become one of the leading SEO consultants in Singapore. They're also known for their topnotch marketing and  SEO/SEM services.
This success is not unfounded, considering that Notion Age has unfailingly helped countless clients boost their businesses through digital means, with the appropriate creative solutions and marketing strategies.
The team at Notion Age is comprised of several experts in SEO/SEM, alongside experienced online marketers. All of them are dedicated and passion when producing the finest quality work. Their marketing campaigns will surely meet every clients' standards.
They believe that by setting high expectations for themselves, they'll be able to deliver excellent services to their clients. Notion Age guarantees exceptional results that will surely be worth their client's investment.
Highlights
Premium SEO Services
SEM & Pay Per Click Search Advertising
Content Creation & Marketing Services
Email Marketing & EDM Blasting Services
35. D'Marketing Agency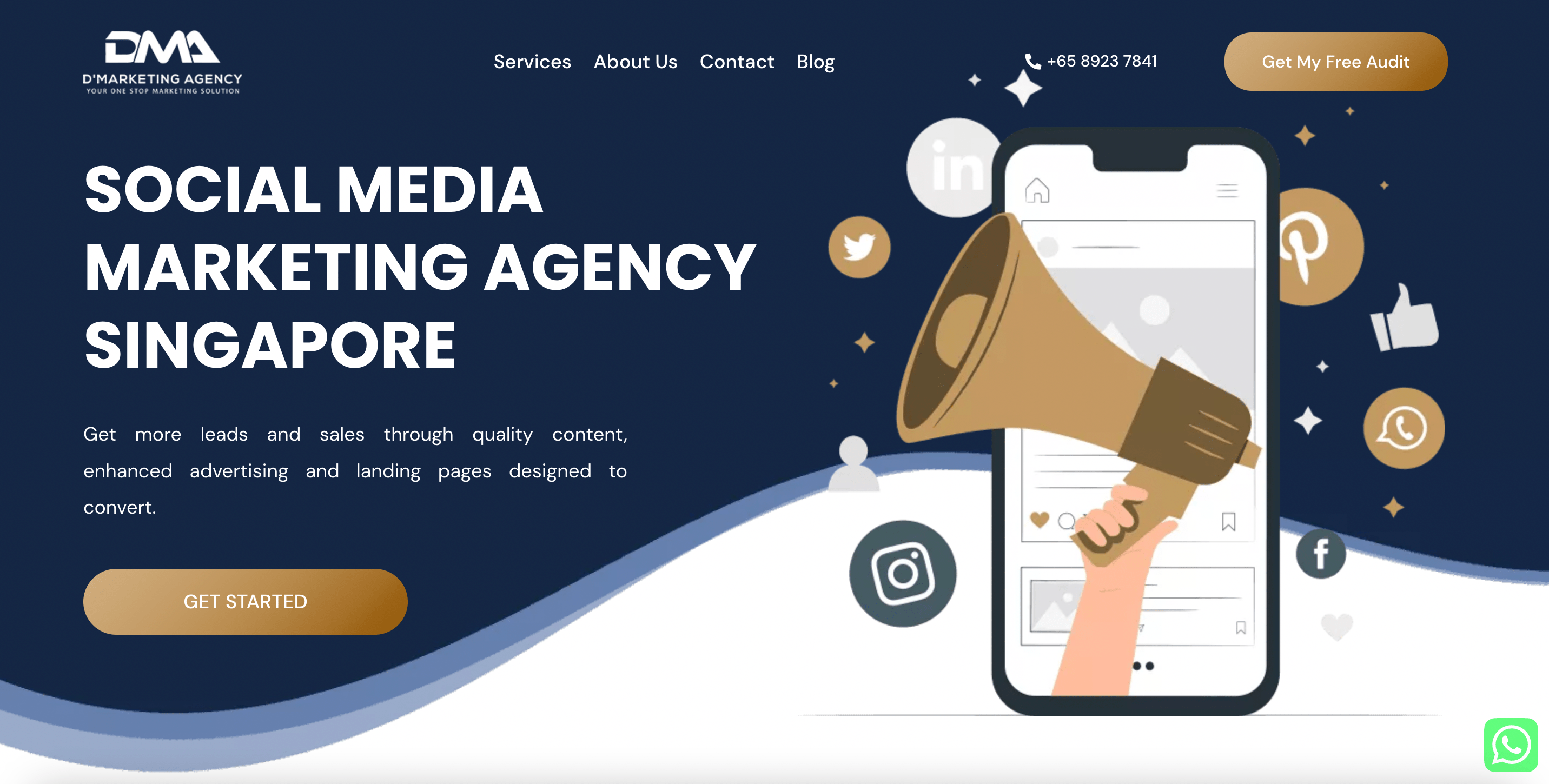 Like most of our entries above, you can rely on D'Marketing Agency for a whole range of digital marketing matters, not just SEO. Their selection of services include website design, social media marketing, and video marketing, just to name a few.
We had to include them on this list particularly because they offer free SEO strategy plans for potential clients. This strategy plan covers the bases including a review of your website's SEO ranking and points of improvement.
Normally, an audit such as this comes at a separate cost but with this agency, you're not obligated to move forward if you decide otherwise. Hence, we think that this feature makes them a good choice for clients who are shopping around for SEO agencies.
But overall, it seems that they do practise what they preach, seeing that they're also an accredited Google Ads partner. In fact, they're so confident in their work that they're willing to work for free if there are no results within 90 days.
Highlights
Free SEO audit/consultation
Satisfaction guarantee within 90 days
Google Ads partner
Open daily
36.  Dynamic Marketing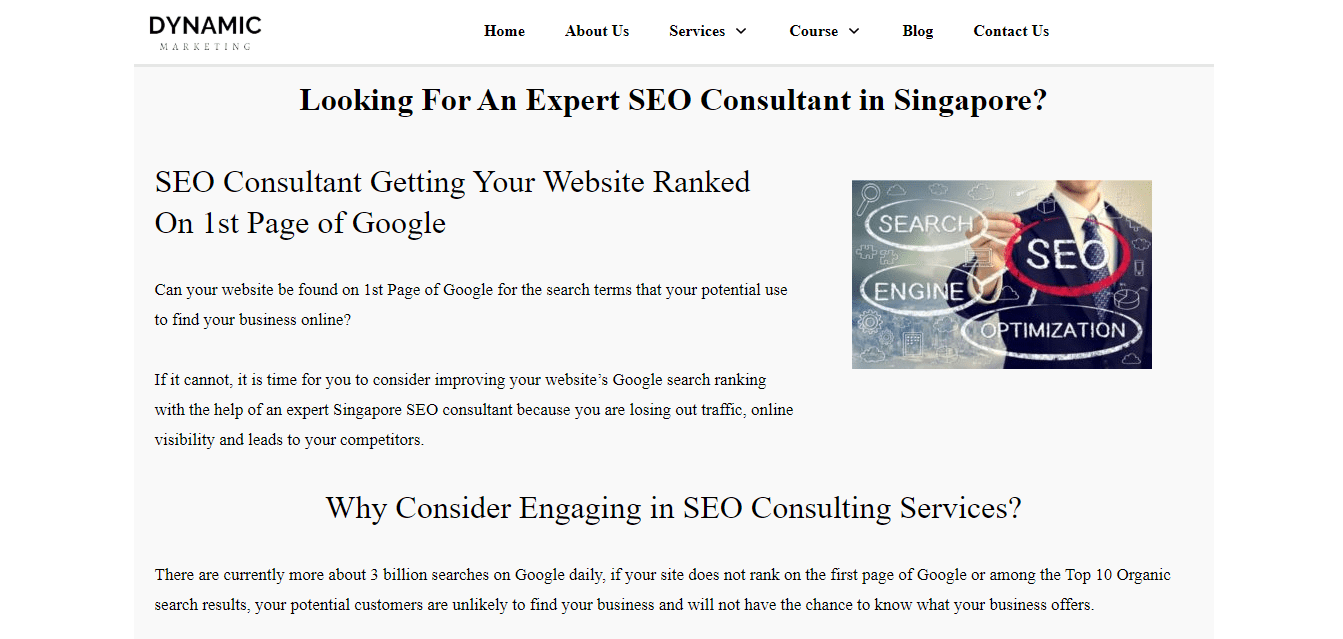 | | |
| --- | --- |
| BEST FOR  | Experienced SEO Consultants |
| SERVICES | SEO Consulting and SEO Services |
| WEBSITE | https://www.dynamicmarketing.sg/ |
| ADDRESS | 316 Tanglin Road,, Phoenix Park Block G, #02-01, Singapore 247978 |
| CONTACT DETAILS | +65 8660 9098 |
| OPERATING HOURS | Monday – Friday, 9: 00 AM to 6: 00 PM |
With hundreds of other SEO companies in Singapore, Dynamic Marketing manages to stand out for its affordable rates, expert consultants, and dependable services. Every consultant in its team is well-versed in SEO for different industries, ensuring that their clients' business websites stay on top.
What's more, its SEO experts in Singapore have wide knowledge of on-page and off-page optimization, so rest assured that it can provide you with the right advice on how to boost your website's visibility.
And since businesses have varying needs, Dynamic Marketing doesn't believe in one-size-fits-all. Its consultants will study your business well and come up with a unique strategy to hit your objectives.
Highlights
Competitive pricing
Tailor-fit strategies
Extensive SEO knowledge
37. Smmile
The Smmile team prides themselves on being a fast and responsive team that not only understands their customers' requirements, but also executes projects efficiently and professionally.
Since 2012, Smmile has been helping businesses creatively with their marketing campaigns. With experience backed by years of creative marketing, design, and digital solutions, they guarantee that they will fulfill any client's integrated marketing needs.
Isn't this enough proof of their skill? The Smmile team will certainly take care of your business once you hire their services. Give their website a visit and lead your business to success!
Highlights
Search Engine Marketing
Search Engine Optimization (SEO)
Social Media Marketing
Digital Lead Generation
Marketing Retainer
Sales Landing Pages
Company Website
eCommerce Website
Website Maintenance