The 12 Best Social Media Agencies in Singapore
If you have a business, having a social media page simply isn't enough. You have to make sure that your social media accounts stand out from the crowd and reach and engage your audience effectively.
And if you aren't cut out for social media work, then we can help you with that! This list of the best social media agencies in Singapore will tell you which ones are worth your time and hard-earned money.
Speaking of money, let's talk about the costs involved in engaging their services.
How Much Do Social Media Agencies Charge in Singapore?
We won't lie: social media marketing services don't come cheap.
Most social media marketing agencies charge anywhere from $500 to $20,000 a month, depending on the scale of your project and campaign.
We've gathered a few benchmarks to give you a glimpse of the costs involved in running campaigns and social media ads. Take note that actual rates may vary per agency.
| | |
| --- | --- |
| SERVICE | PRICE ESTIMATE |
| Facebook Ads Cost Per Clicks (CPC) | $1.10 |
| Facebook Ads Cost Per Mille (CPM) | $7.30 |
| Facebook Campaign or Management | $500 – $2,000 (Per Month) |
| Facebook Ads (Graphic Production) | $25 – $150 (Per Hour) |
| Instagram Ads CPC | $1.41 |
| Instagram Ads CPM | $6.70 |
| Instagram Campaign or Management | $500 – $5,000 (Per Month) |
| LinkedIn Ads CPC | $2.00 |
| LinkedIn Ads CPM | $7.29 – $8.39 |
| LinkedIn Campaign or Management | $200 – $2,000 (Per Month) |
| YouTube Ads | $0.50 – $0.70 (Per View) |
| YouTube Campaign or Management | $500 – $3,000 |
| YouTube Video Production | $1,500 |
| YouTube Animation Video Production | $500 – $750 |
The Best Social Media Agencies in Singapore
Moving on, let's take a look at our picks for the top social media agencies that Singapore has to offer!
1. Fenzo Digital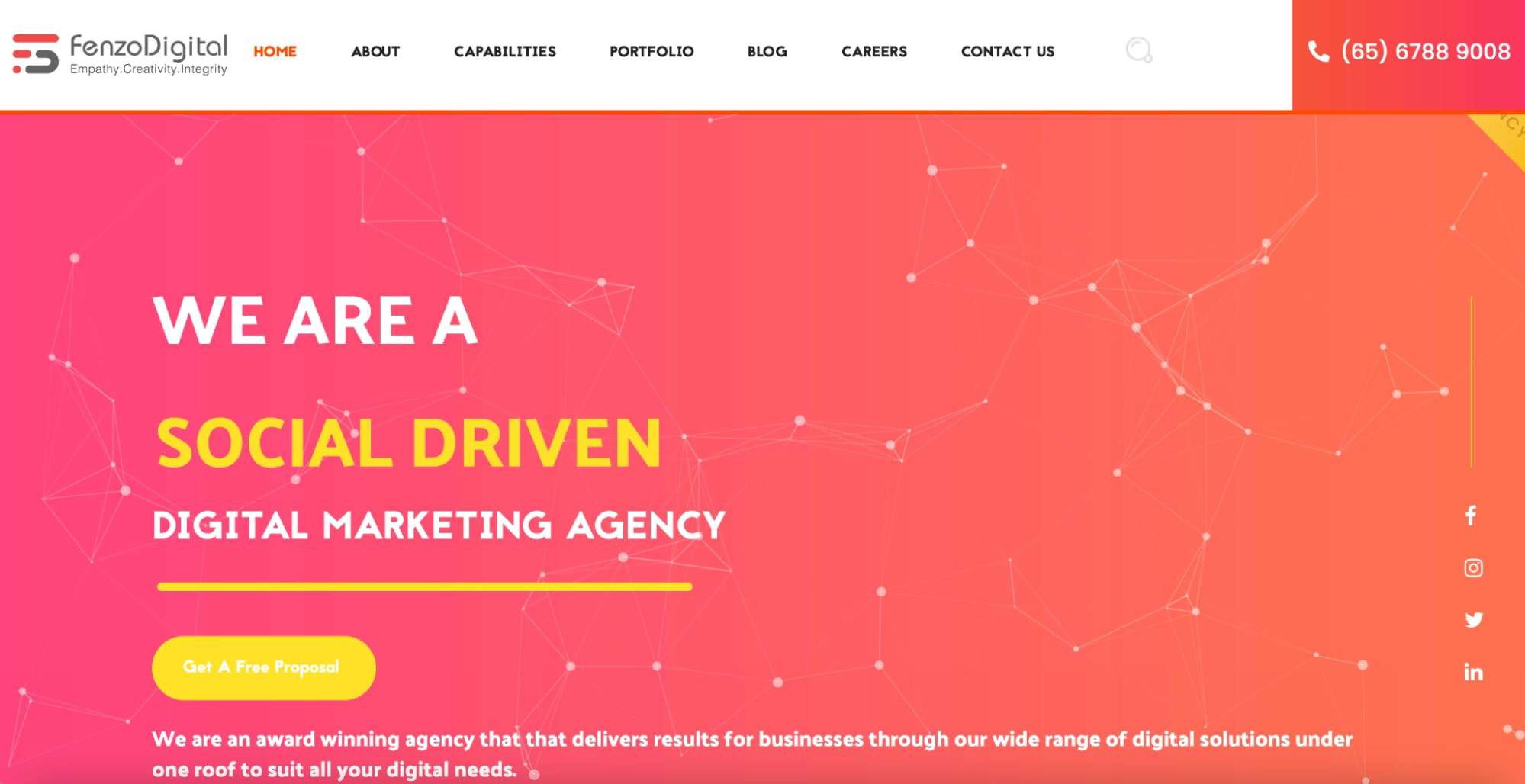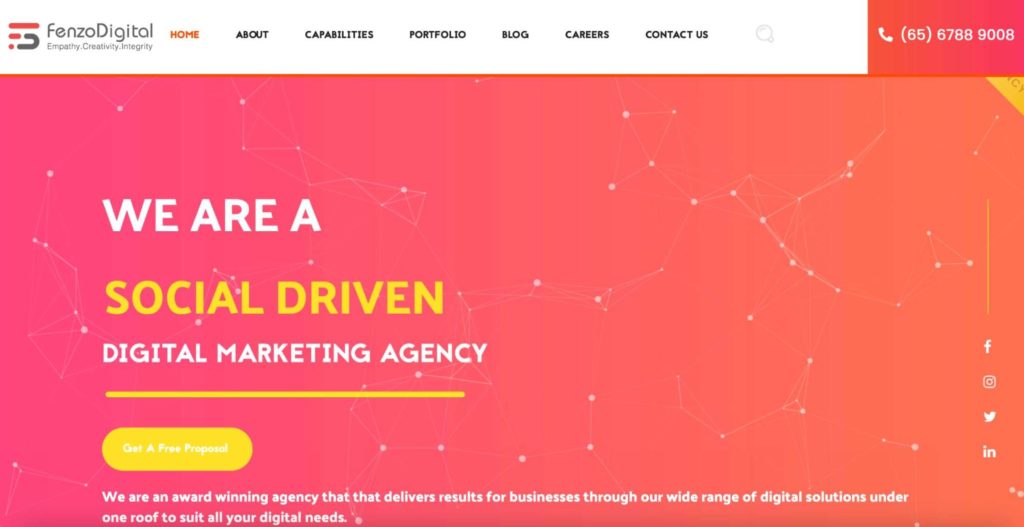 SERVICES
Social Media Marketing, Digital PR, Web Design, Mobile Application, Ecommerce Consultation, SEO, Pay Per Click (PPC) Advertising, Data Analytics, Copywriting and Content Marketing, Search Engine Marketing (SEM), Website Maintenance, Video Editing
WEBSITE
https://fenzodigital.com/
ADDRESS
531A, 04-88 Upper Cross Street, Singapore 051531
CONTACT DETAILS
+65 6788 9008 |

[email protected]

OPERATING HOURS
Mon to Fri: 9:00 am – 6:00 pm
There's nothing better than discovering a shop only to find out that they have almost everything you need. Fenzo Digital is a prime example of this.
Why we selected them as the first option?
1- Their recent multiple agency awards.
2- They did the video of President Halimah for CNY this year and The President shared their work on her Facebook and Instagram.
3- Their affordable packages.
4- Their positive reviews on Google and Facebook.
5- The Founder is a Certified Consultant and can get you up to 80% grant for your rebranding through EDG grant.
Apart from social media marketing, they also offer a wide range of marketing and business services such as Ecommerce, SEO, Video editing and more. This makes them a one-stop shop for all your digital marketing needs.
As far as their social media services are concerned, they specialise in advertising on 4 platforms: Facebook, Instagram, Twitter, and LinkedIn. They understand the nuances that these channels have to offer, so you can expect a personalised plan for each platform that you need help with.
We love the fact that they're quite flexible in adjusting to their clients' needs. They will do customised banner design, video editing and story for your socials and will be done in-house though their dynamic team.
If you need move your brand to the next level, look no where but Fenzo Digital and engage their social media marketing in Singapore.
Wide range of services
Covers a range of platforms
Open to companies from any industry
Free consultation
Free proposal
Rates unavailable online
No mention of minimum monthly commitments
Customer Reviews
Check out some reviews by former clients of Fenzo Digital:
"Been working with them for years. My company's Website, SEO and social media were all done up by Fenzo Digital. Thanks to them, traffic to our website and social media has been increasing gradually over the years. looking forward to more great things!" —Gladwin Tan, Google Reviews
"Fenzo team is very passionate about their work. They are professional and pay attention to every details, responsive and friendly people, highly recommended!" —Fang Lei, Google Reviews
"Besh & team never let me down in whatever request we required from web development to social media marketing. They are always responsive and professional in whatever they undertake, thus giving you a sense of assurance, strongly recommended!" —Eric Teo, Google Reviews
2. Heroes of Digital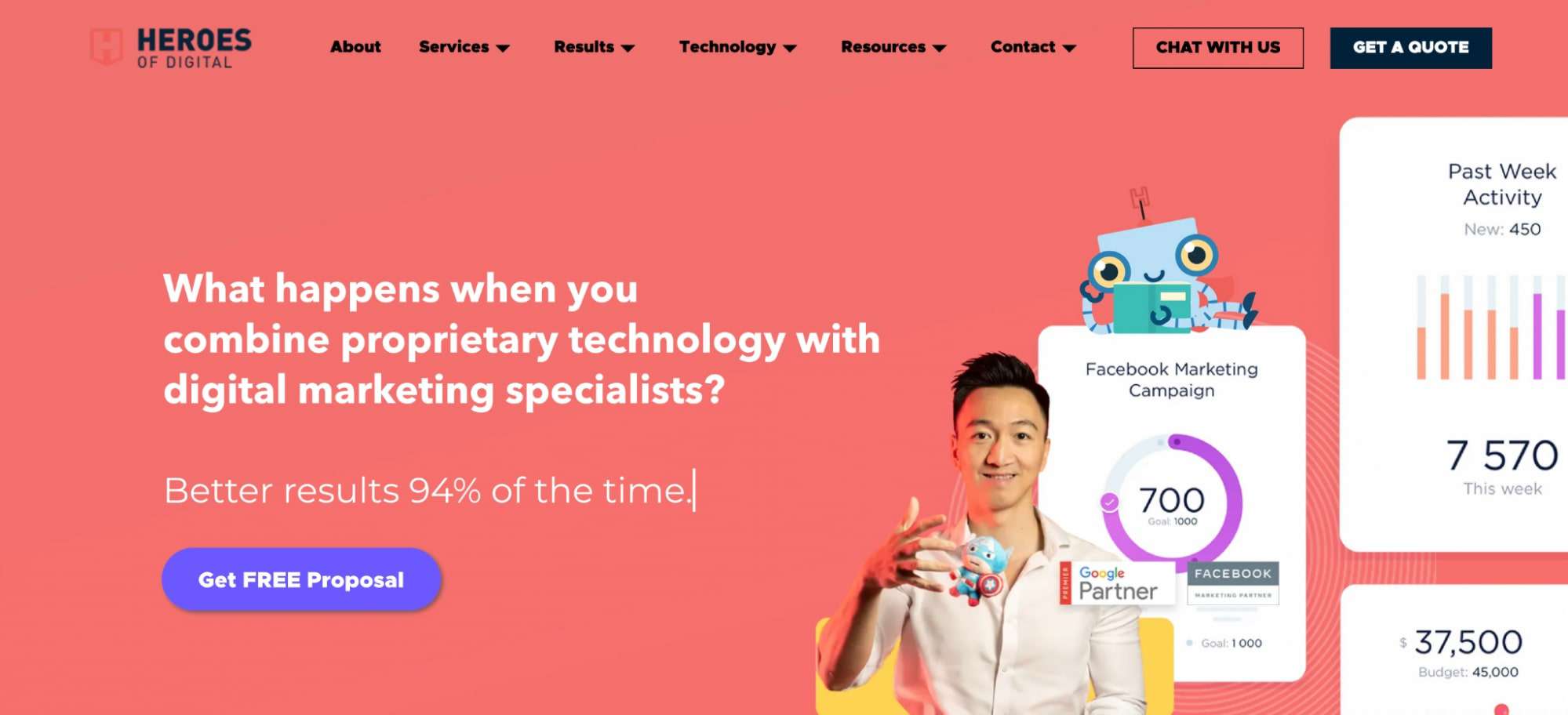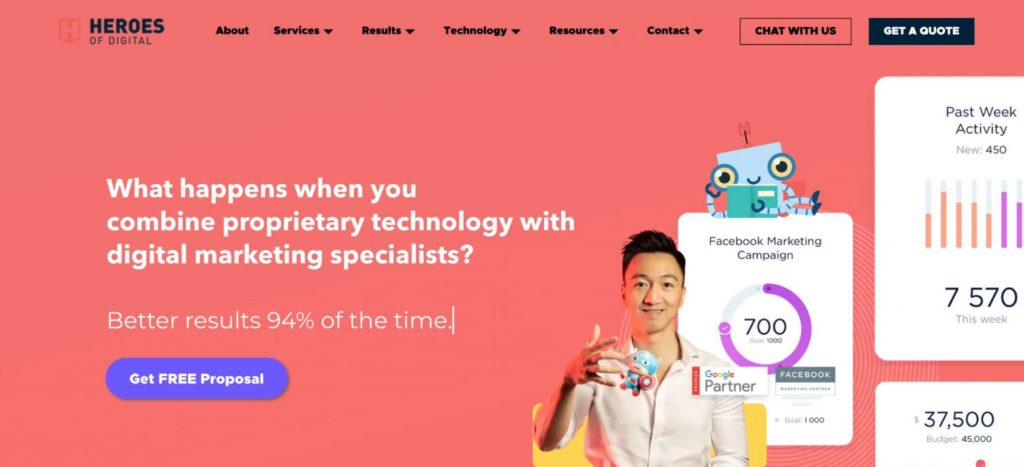 Heroes of Digital has shown up in our lists before – allow us to tell you why (again).
They place great emphasis on using data and facts in formulating effective social media strategies for their clients. We've seen how effective their approach is, which can also be proven by the number of big clients they worked with, including NUS, Chevrolet, Jeep, and more.
Their services may not be as extensive as other agencies but that also means that they do a pretty good job in the ones that they offer, especially social media marketing.
If you decide to hire them for the job, you get a team of 3 specialists to handle all your social media work. This includes a social media manager, a copywriter, and a graphic designer.
This dedicated team is something that you don't find everyday, considering that most agencies will assign you one full-time social media manager to do all tasks.
Of course, the biggest downside to this highly personalised service is that it comes with a premium price.
Still, you can always let them know your budget so they can recommend the best service for you. One way to find out is by reaching out to them for a free proposal and consultation.
Free proposal
Free consultation
Assigns a team of 3 per client
Open to companies from any industry
Above average rates
Limited set of related services
No mention of minimum monthly commitments
Customer Reviews
Take a look at what some of their previous clients said about them:
"We have worked with Heroes of Digital for the last year and a half. The team listens to our needs, is prompt with reports and is highly responsive with all our queries. The team also takes initiative to suggest changes to help us improve SEO for our articles. Thanks to them, all our keywords are ranking in Google. It has been a fruitful working partnership with Heroes of Digital." —SW1 Clinic, Google Reviews
"Very fast response since day 1! My account is handled by Wee Shiuan and she is very efficient to our company since day 1. She's really an asset to the company! Have bad experience previously from other agencies as they were too busy handling so many accounts and I felt that I was being left out and no one cares about my ads. I am thankful that I came across HOD and my whole impression of hiring an digital marketing agency have changed. Google ads is doing good and recently handed over my facebook ads to them as well, hope to see amazing results soon!" —Benjamin Ling, Google Reviews
3. Impossible Marketing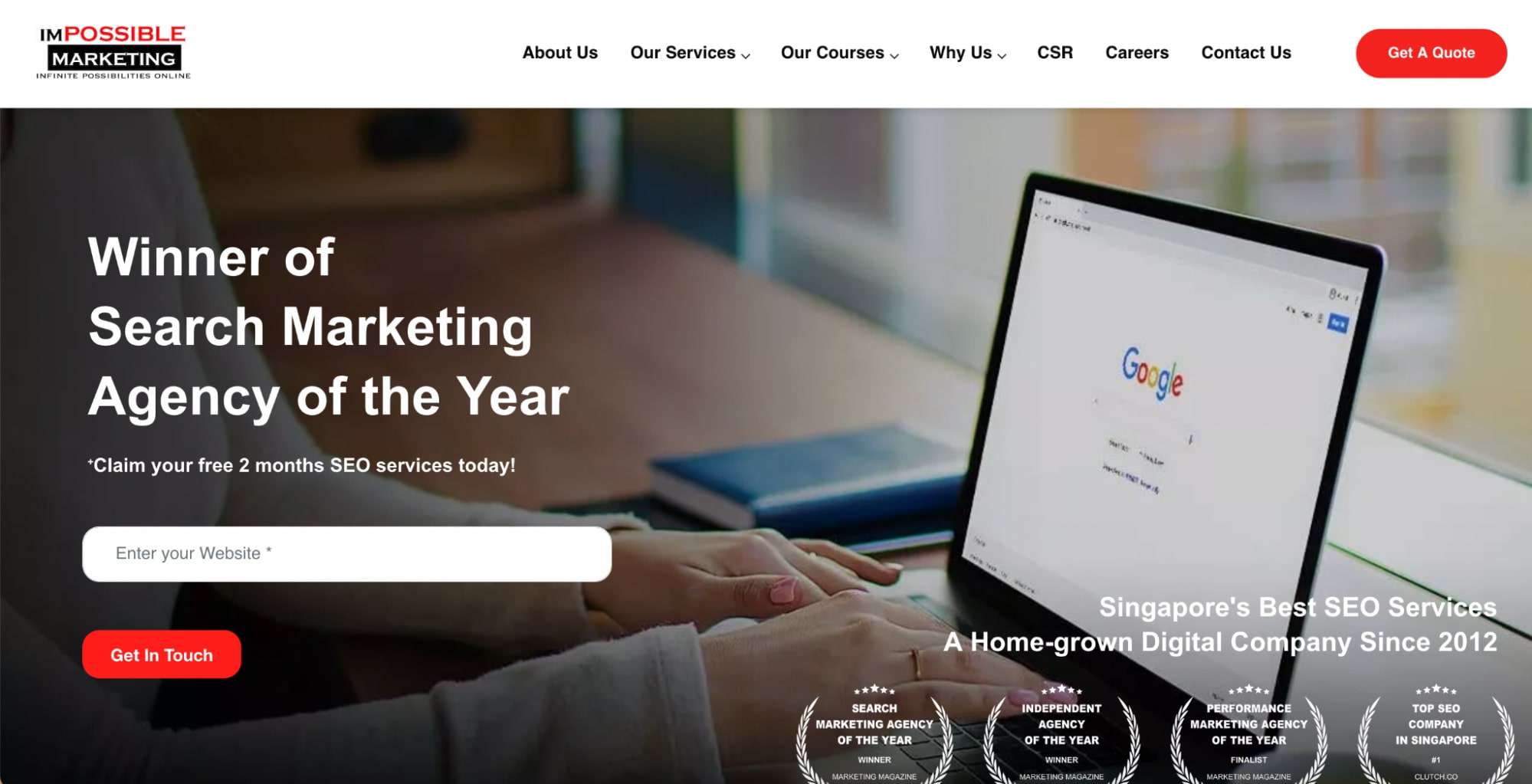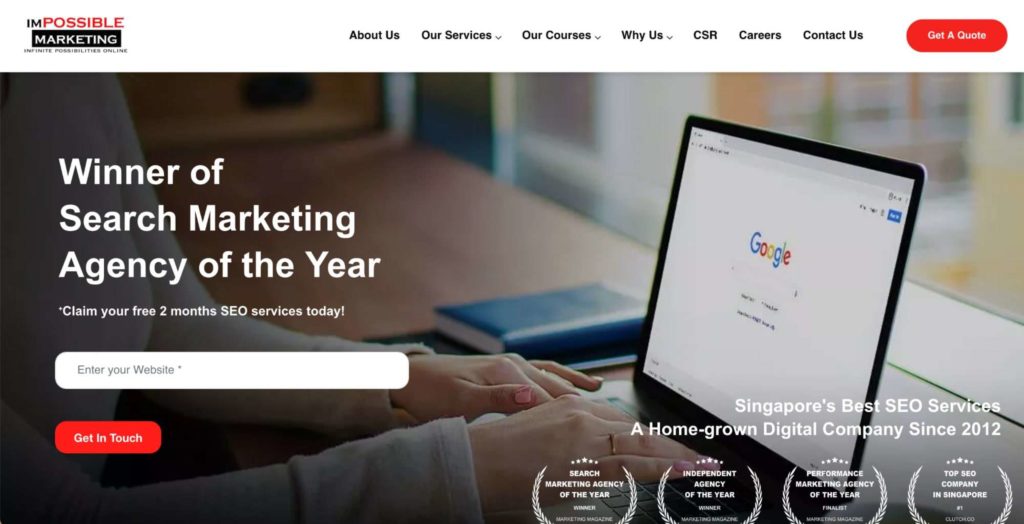 SERVICES
Social Media Marketing, Social Media Management, SEO, SEM, Lead Generation, Video Marketing, Influencer Marketing, Email Marketing, Web App Development, Training Room Rental
WEBSITE
https://www.impossible.sg/
ADDRESS
14A Yan Kit Road, Level 2 and 3, Singapore 088266
CONTACT DETAILS
+65 9374 0111 |

[email protected]

OPERATING HOURS
Mon to Fri: 9:30 am – 6:30 pm
Impossible Marketing is another homegrown digital marketing agency that has earned the trust of many prominent brands such as Singtel, Suntec, and Changi Airport. Don't let this intimidate you, though.
You see, they welcome big and small local businesses alike. And with their large team of content strategists and digital marketers, you can rest assured that they can handle whatever requirement you throw at them—be it social media marketing or web development.
We highly recommend them for their knowledge and skills in Facebook advertising. They're actually one of Facebook's very few Preferred Marketing Partners in Singapore.
This accreditation alone will tell you that they're confident in their expertise in the platform. In fact, they're so confident that they offer two months' worth of free social media marketing services so you can see for yourself.
Apart from Facebook, they also do Instagram and LinkedIn marketing. While this may be a bit limiting for some, we think that these major platforms alone are already good enough for most businesses.
You can give them a call for an obligation-free consultation to see why we, along with many others, recommend their services.
Wide range of services
Large team
Free consultation
Free 2 months of social media marketing services
Facebook- and Google-Accredited Partner
Covers Facebook, Instagram, and LinkedIn only
No mention of minimum monthly commitments
Customer Reviews
Check out some reviews by Impossible Marketing's previous clients:
"We engaged Impossible Marketing last year for their service in social media posting eg facebook and instagram and also SEO .The team is very fast responsive, patient and knowledgeable in helping us to increase the visibility in social media and will be continued using them :)" —Chan Chin Yi, Google Reviews
"When we sourced around for other social media firm to work on our project, none of them were keen to take the risk in accepting our work due to the niche coursework made available in a narrow marketplace. Impossible Marketing took it up… plan its strategy….. revise and work FB ads option to reach our target group at minimal cost… The results achieved on many of short campaigns/events to date, yielded productive traffic to our site, increasing awareness that we never expected. We are grateful to the team that demonstrated their professionalism and skills in presenting us the result that exceeded our initial expectation." —Zhang MW, Google Reviews
4. Digital Alpha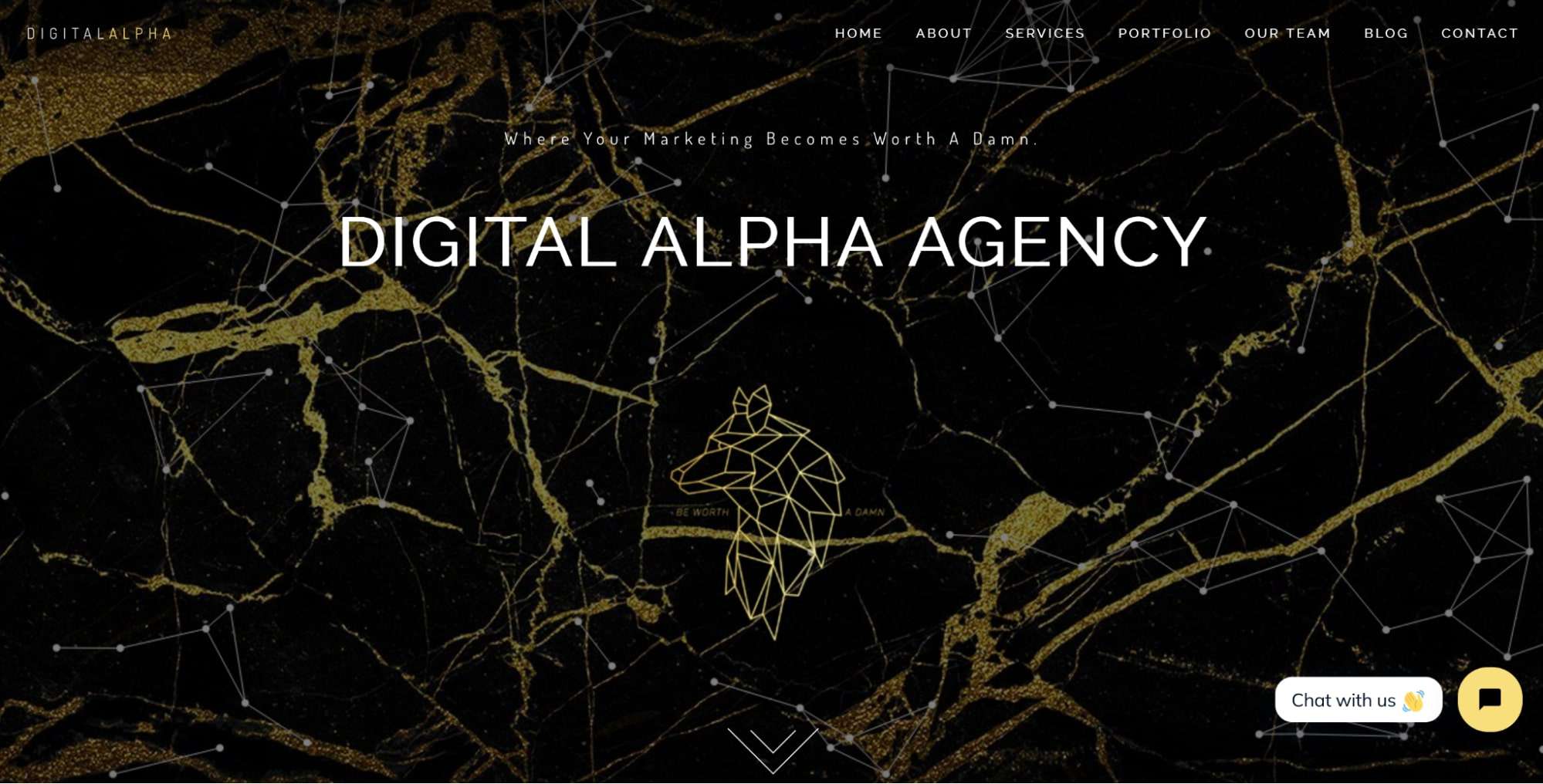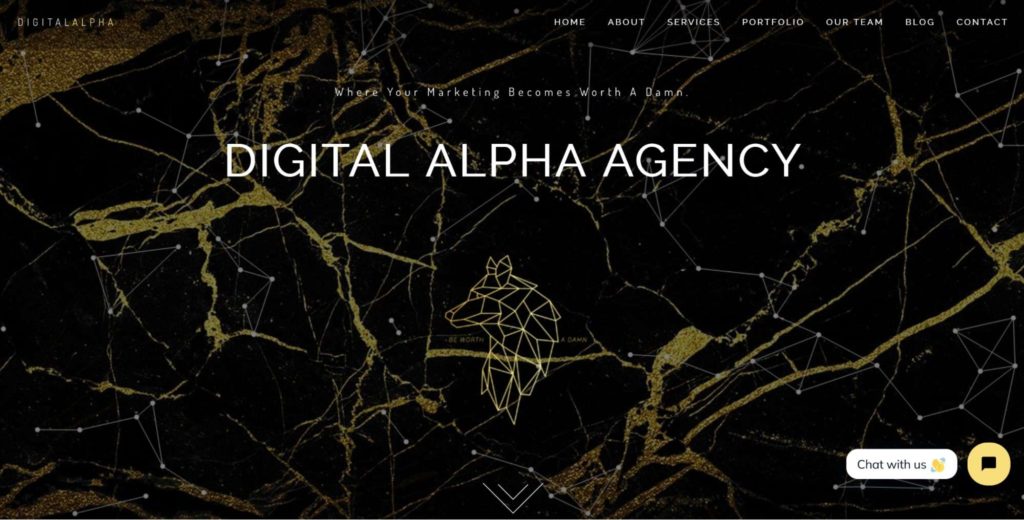 For fairly new businesses looking to boost brand awareness, we highly recommend Digital Alpha for a couple of reasons.
First, the agency was founded by a duo of Gen Z marketing professionals, which is an indicator that they personally know the trends that give businesses an edge these days.
As a boutique digital marketing agency, they specialise in a few things only: social media management and marketing, as well as ecommerce marketing.
This limited set of services may not be for companies looking for full-blown digital marketing services like SEO optimisation, though. This also means that the number of clients they take in are limited, seeing that they're a small team.
Don't let this stop you from considering them, however. In fact, these minor issues have their own share of plus sides, too.
For instance, when you hire them, you engage the services of all 5 team members, each of whom has their respective area of expertise (including content and videography) for the price of one. This highly personalised service gets points in our book!
Not to mention that rates are more affordable than most others as well—truly perfect for start-ups who are trying to expand their reach.
Specialises in Facebook and Instagram
Includes services of all team members
Ideal for small/new businesses
Limited set of related services
Small team
Customer Reviews
Digital Alpha carries a 5-star rating on Google Reviews. Take a look at what clients had to say about them:
"A lovely, responsive and professional team to work with. We greatly appreciate how they explain things to us clearly, sharing ideas and working on materials that we shared with them effectively. It's a two way communication with quick replies, amazing copywriting skills plus they handled the SMM really well. Results have been great too – ensuring value and quality of work produced. We had 60k total monthly reach and 1327 website taps which translates to increased bookings/reservations made. Getting Jamie and her team onboard to help us with SMM enabled us to save time and also allowed us to focus on operations which is what we needed. Look no further because you're assured to be in good hands!" —Nattasha Jamaluddin, Google Reviews
"Jamie is a very responsible and professional person. She takes care of the marketing well and has helped me understand how the social media works while doing her part diligently.
She has a very organised system that keep everything up to date on our progress together. Working with her is a breeze as I know which step we are at exactly all along the way.
With just a short timeframe of 1 month, she has helped me generate a growth more that 300%.
Thank you Jamie for your wonderful work!" —Kelyn Lee, Google Reviews
5. Beithoven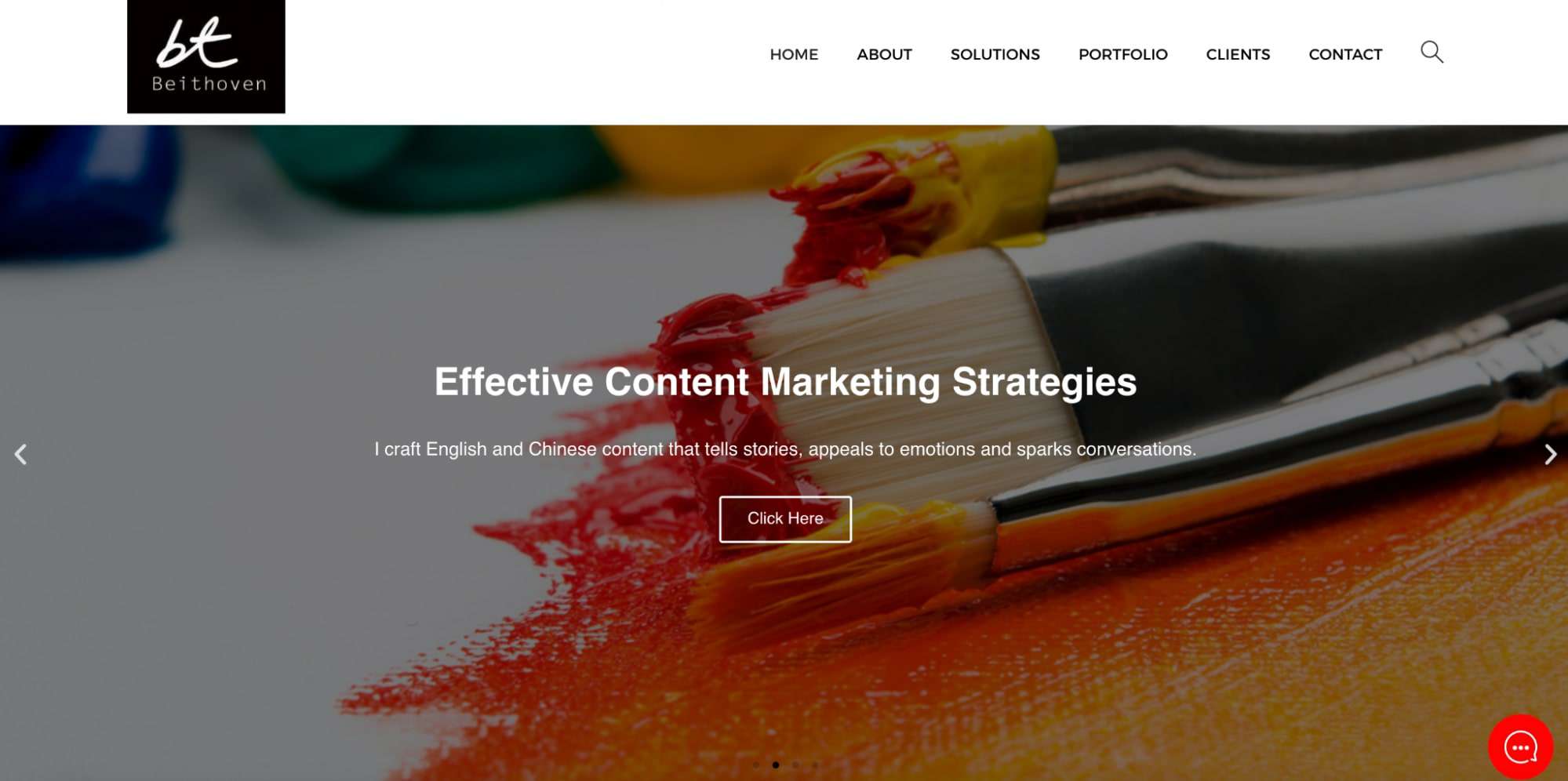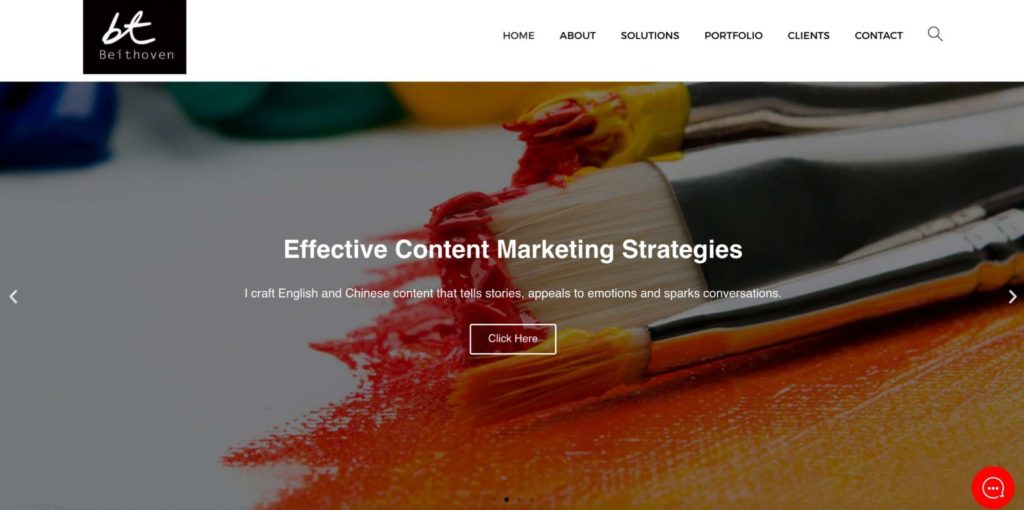 SERVICES
Social Media Marketing (English and Chinese), Content Marketing and Management, Visual and Interactive Content Management, SEO, Strategy Development
WEBSITE
https://beithoven.com/
CONTACT DETAILS
+65 9622 8824 |

[email protected]

OPERATING HOURS
Mon to Fri: 1:00 pm – 10:00 pm
Beithoven aims to create content that sparks emotions and conversations—just like the musician of her namesake. Unlike other social media agencies, Bei of Beithhoven is a one-woman team with over 15 years of experience in brand management and marketing.
When needed, she works with a small team of programmers and virtual assistants. From this, you can be assured that your business gets the attention it deserves.
But what truly sets her apart from other established agencies is that she is a bilingual marketing strategist fluent in English and Chinese.
On top of that, she also covers a wide range of social media platforms including Facebook, Instagram, LinkedIn, Twitter, WeChat, Weibo, and Little Red Book. So if your primary audience is aimed at Chinese speakers, we highly recommend Bei for that.
Since she does most of the work on her own, she only caters to small- and medium-sized businesses. Understandably, her limited manpower might not be able to handle the demanding projects of large corporations.
Another thing worth noting is that communication with her is mostly limited to phone, emails, or virtual means. While you can technically meet with her for detailed discussions, take note that you'll have to shoulder her travel costs.
Despite these minor limitations, she's still one of the best social media strategists on the island. Her clients certainly seem to think so!
Services available in English and Chinese
Ideal for small/medium-sized businesses
Wide range of services
Covers a range of platforms
Limited manpower
Additional costs for face-to-face meetings
Initial consultation fee applies
Customer Reviews
Here's what Beithoven's previous customers have to say about them:
"It has been with utmost pleasure to have worked with Bei for a couple of content pieces. She is not only prompt with replies, but the works she has provided are of quality. Her articles are well-written, and easy to understand from a customer standpoint. I will definitely recommend Bei, and I'm looking forward to working with her again soon." —Olivia Tey, Google Reviews
"We had a splendid time working with Beithoven. Ms Bei offered outstanding customer service and was always professional yet she was always warm with her replies. She surpassed our expectations for her project and deadline. It was a delight engaging with Beithoven's services. Look forward to do business with you again!" —Dickson Chiew, Google Reviews
6. Plexxie

Plexxie is a renowned firm comprising of a young and dynamic team that provide an innovative, fresh new take to content creation and social media marketing. Having a large amount of unique individuals on its team allows Plexxie to confidently and competently take on clients from various industries, with the knowledge that they can provide whatever the client wants for their brand.
Working with Plexxie entails thorough consultations, which are spent detailing the business or organisation, its goals, offerings, and target demographic.
Plexxie's social media marketing services include content creation. Not only that, but their marketing experts are also proficient in social media management, influencer marketing, content strategy, Facebook & Instagram Ads campaigns, community engagement and listening, and social media reporting.
Plexxie has proven its competency in this areas, evident in how large names in different industries has approached the firm for its social media marketing services. Some to note are Marigold (SG), D'Addario & Company (ASIA), Mattel (ASIA), Crocodile International (SG), National Geographic (ASIA) and many more.
For those who would like to learn more about Plexxie's services, feel free to contact them through the listed information and one of their representatives will get in touch as soon as possible.
Works well under pressure and short deadlines
A young diverse team specialising in various mediums
Comprehensive social media marketing services
Facebook Business Partner
Customer Reviews
Learn more about Plexxie through comments left by previous clients:
"Plexxie has helped our brand move into digital marketing and build on our social media presence. They are professional, reliable and promptly follow up to ensure we are always on schedule for our marketing plans.
The team at Plexxie are passion-driven and are always on the ball with new trends and creative ideas. Working with them has been straightforward and hassle-free.
Highly recommended as a pleasurable partner for any organisations looking to tap on digital marketing and social media management!
Thank you team Plexxie." – Ken Kok, Specialist, Marketing & Communications, Crocodile International Pte Ltd
"I have previously engaged a social media management company and felt that they weren't as efficient as compared to Plexxie. They bring an intimate understanding of social media and they know how to leverage content as a vital part of the marketing mix to drive business value by reaching and engaging our consumers, ultimately driving brand awareness.
Plexxie brings passion, creativity and innovative ideas to any project, making them fun and great to work with.
I strongly endorse Aemanda and Matin of Plexxie for their professionalism and well-timed execution. They are very experienced in their field and knows the way the audience picks up on images and content and they have been very diligent in their coordination for our scheduled content.
I strongly encourage business owners building their marketing team and brand to engage with Plexxie for their social media expertise." – Kayson Chan, Aroma Truffle (KAKEJO Pte Ltd)
7. WLP Digital


Next on our list is WLP Digital, one of the leading companies in Singapore for digital web solutions. The company is known for working with local conglomerates and multinational corporations within the Asia Pacific region.
One of the best things about working with WLP Digital is their team, which consists of digital marketing professionals with years of experience under their belts. They specialise in various fields, making it possible for WLP Digital to offer a diverse range of services.
Some of these services include Search Engine Optimisation (SEO), Search Engine Marketing (SEM), Brand Strategy Design, Photography and Videography, and of course, Social Media Marketing.
As expected, these services are tailored to suit the clients' brands and goals. Additionally, WLP Digital makes sure that their team is always reachable, even going so far to provide 24/7 technical support.
Provides extensive digital marketing services
Accommodates clients from different industries and fields
Custom web solutions
Tackles various social media platforms
24/7 customer support
No pricing matrix online
Operating hours by appointment only
8. Digital Business Lab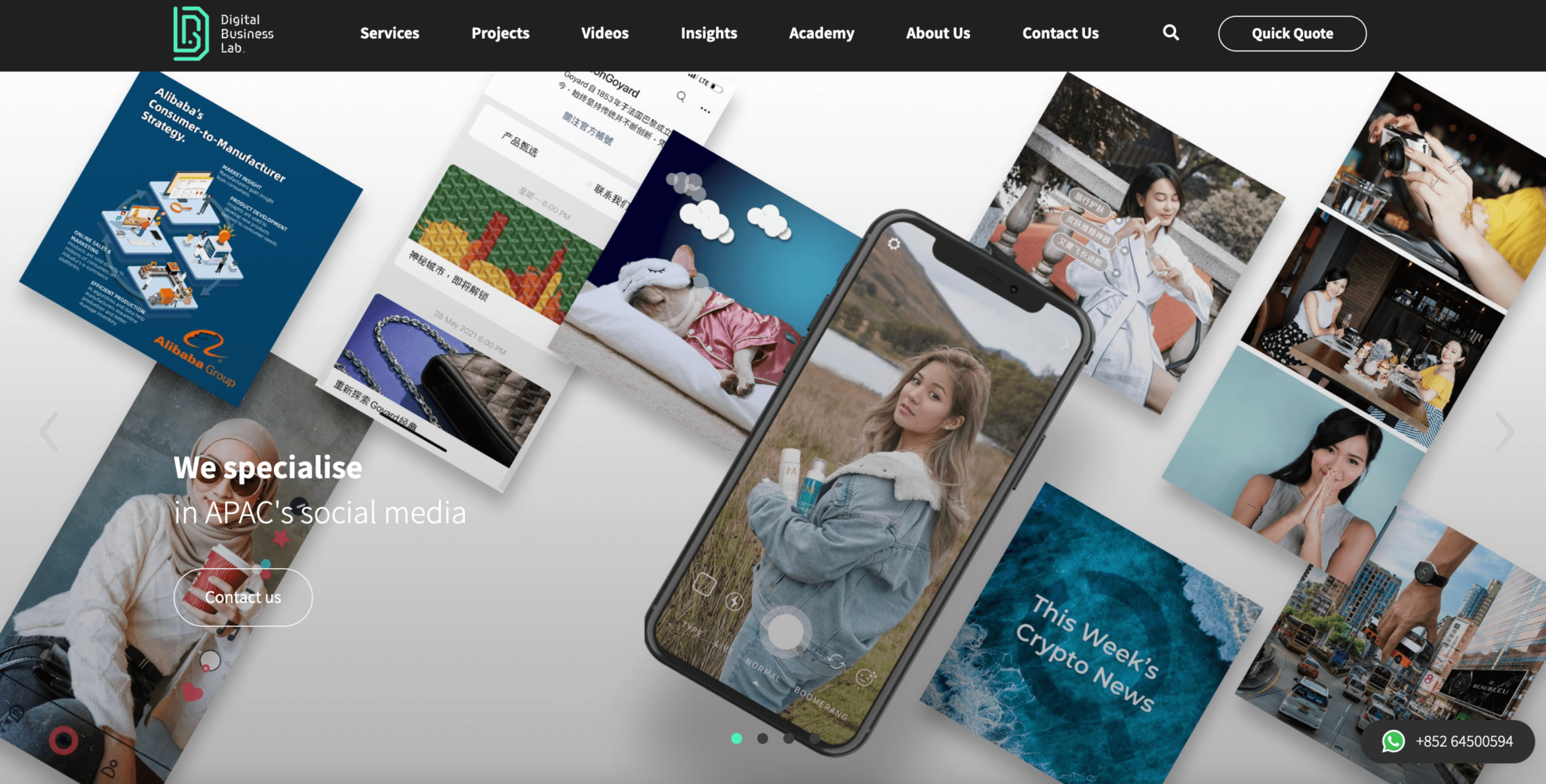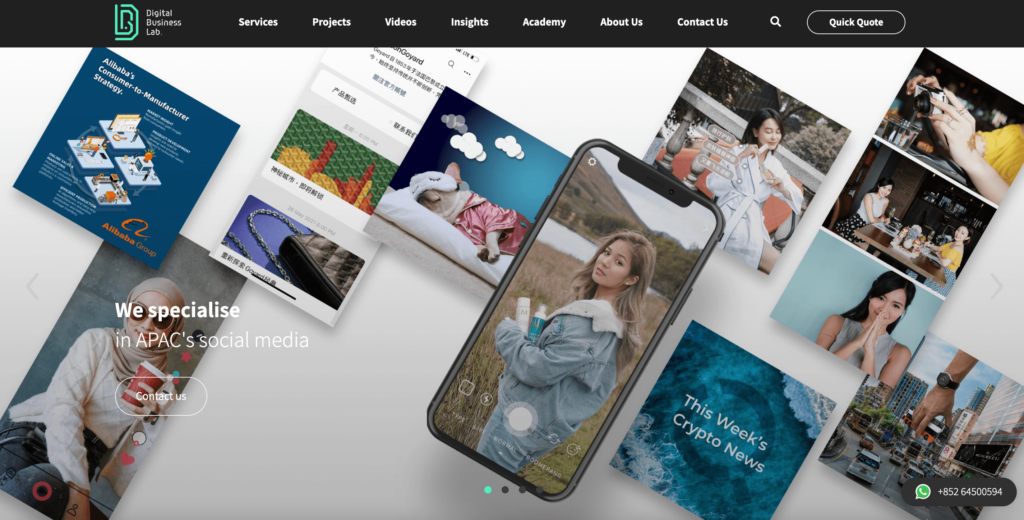 From the get-go, Digital Business Lab takes pride in the fact that they specialise in creating social media strategies for businesses in the Asia Pacific region, or at least businesses whose primary target audience is in the said region.
This means that they have the capacity to produce social media campaigns in a variety of local languages across the region, particularly Chinese.
We like the fact that they work with clients across various industries, from art and culture to luxury brands. Speaking of the latter, we heard that they actually have prominent brands such as Dior, Guerlain, and Goyard in their client list, which is a major indication that they're a trusted name in the field!
Among their services, we noticed that they thrive best in influencer marketing. So if this is something that you'd like your business to focus on, then we highly recommend Digital Business Lab for the job!
Provides extensive digital marketing services
Accommodates clients from different industries and field
Has offices abroad
Specialises in influencer marketing
No pricing matrix online
Closed on weekends
9. Incepte


SERVICES
Social Media Marketing Agency
Search Engine Optimisation (SEO)
Search Engine Marketing (SEM)
Website Design & Development
Videography
Photography
Web Maintenance
Events Management
SEO Consultant
Mobile Application
WEBSITE
https://www.incepte.com/social-media-marketing/
CONTACT DETAILS
+65 6513 8528
+65 6513 8529
[email protected]
OPERATING HOURS
By appointment
To be on top of your game in social media, you need to know what's trending and how to effectively engage with your audience.
Incepte has helped many brands grow their presence online by providing them with more time to create engaging content for their followers.
Incepte is one of the best social media marketing agencies in Singapore. They offer high quality social media marketing services to their clients from different fields, including but not limited to MNCs, SMEs, and even government institutions.
It's also worth noting that Incepte is highly experienced in working with different budgets, making the firm an excellent choice for both startups and established businesses.
Social media marketing at Incepte is creative, flexible, and results-oriented. They offer full management of social media pages alongside conceptualisation of promotional and tactical campaigns, creative copywriting, ad optimisation, and visual creation.
Offers a wide range of digital marketing solutions
Caters to clients from different industries
Works with any budget
10. Viva5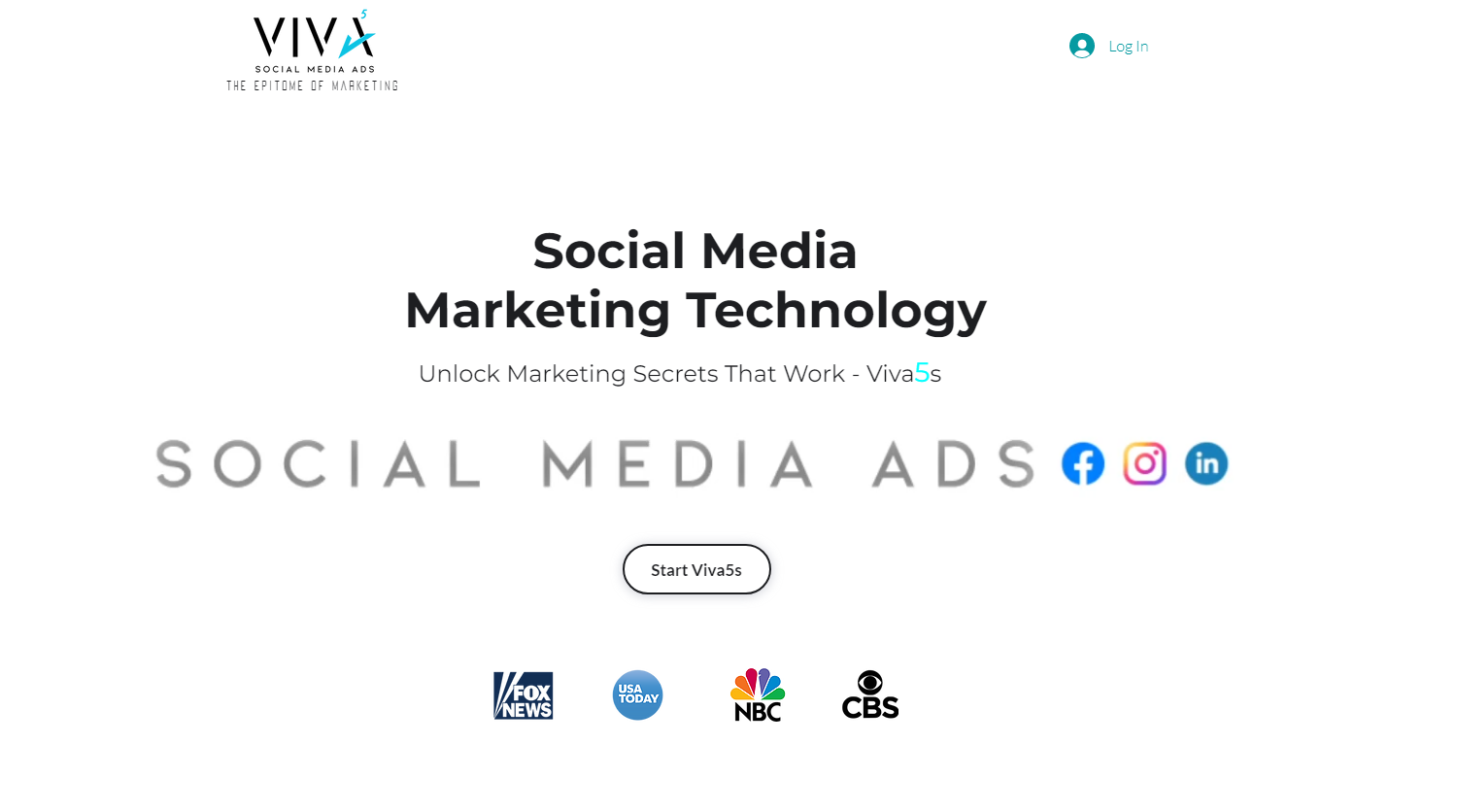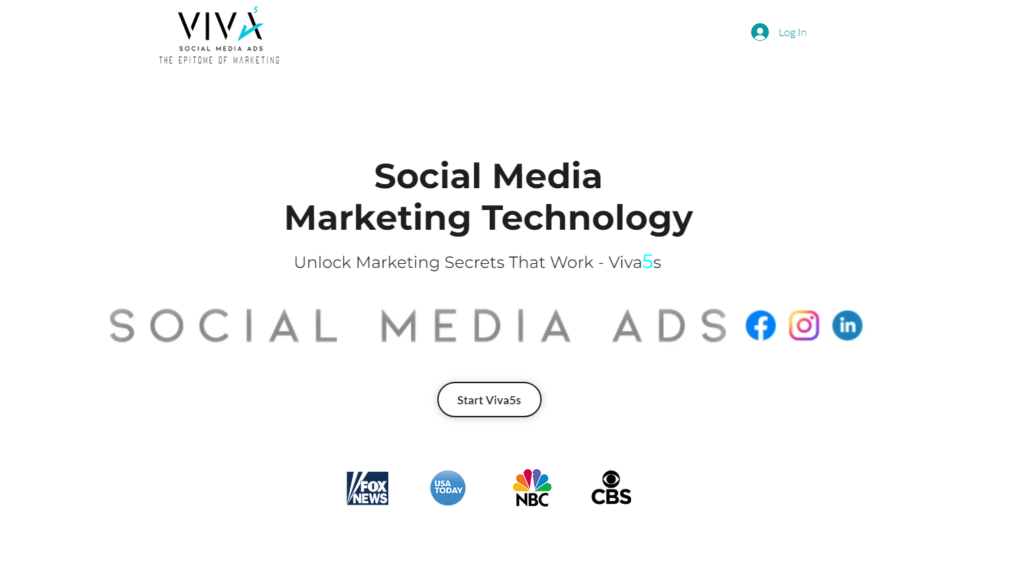 Viva5 is a social media advertising agency that specialises in different types of online marketing, including social media ads. They have a team of experts in both digital marketing and content strategy.
Viva5's approach to social media ads is data-driven. They focus on what kind of ads work best for particular brands but also pay attention to factors such as the desired demographics and the price point.
Another noteworthy thing about Viva5 is their Viva5s Android and Web platform.
This platform allows users to create content by choosing from Viva5's more than 2million Professional Pictures, Copywriting templates, Hashtags sets & Ads Demographics references.
Viva5s can help create content for a wide variety of platforms, including but not limited to Facebook, Instagram LinkedIn, and blogs. This process also allows for direct posting and scheduled posting all through the platform.
Affordable plan options
Pricing matrix available
Plan options come with various templates to help with advertisements
Beginner-friendly advertisements
11. Delitier & Co.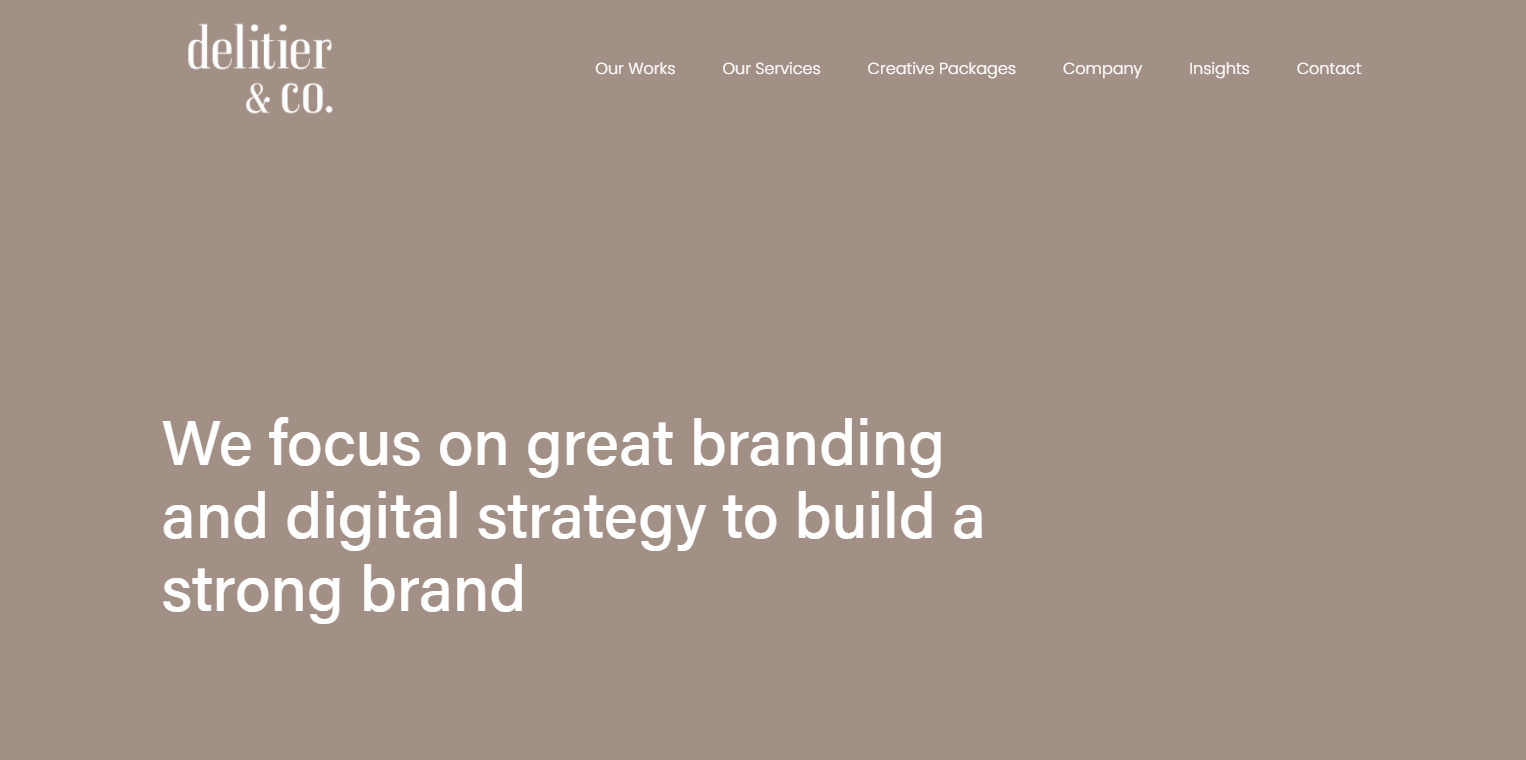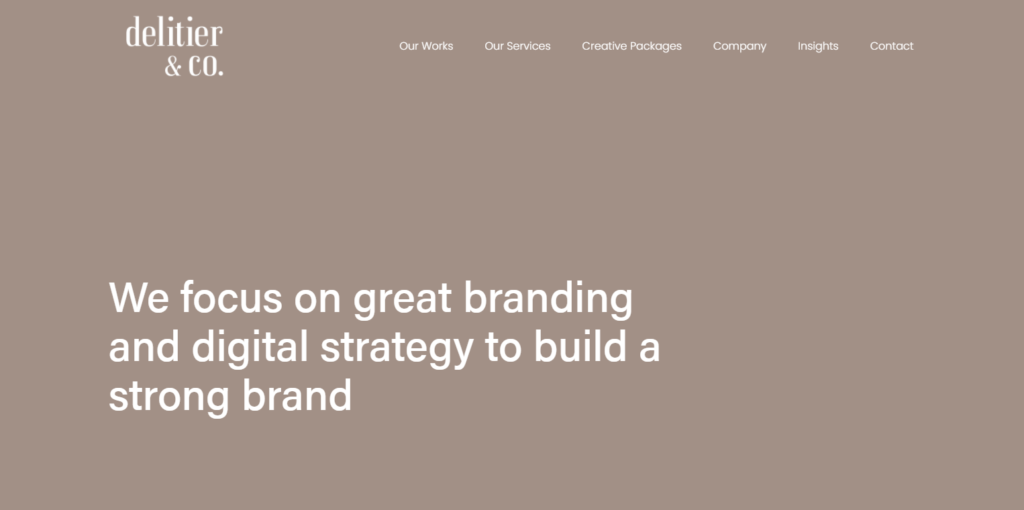 Next on our list is Delitier & Co., a digital branding and content agency that endeavours to help clients engage with their target audience with the help of data-driven concepts and designs.
Delitier & Co. has been in service for quite some time now, and has been building up a reputation for service excellence since they first began operating in 2014. As of today, they have worked with numerous clients from different industries, making them a highly flexible choice in our list.
In addition to that, Delitier & Co.'s services is one of the most comprehensive we've come across so far, with the firm offering various digital, creative, and branding solutions.
Some of these services include digital advertising, digital branding strategy, content strategy, creative consultancy, visual + motion design, UX/UI, and brand consultancy and audit.
With these offerings, Delitier & Co has been successful in bringing about meaningful impact to many businesses, empowering the brands of tomorrow.
Extensive list of offerings
Works with clients from different industries
Offers branding consultancy and audits
No pricing matrix displayed
12. Aii Develop


SERVICES
❯ Website Development
❯ eCommerce Development
❯ Google Ads Management
❯ Social Media Marketing
❯ SEO Solution
❯ Content Writing
❯ Video Production
WEBSITE
https://www.aiidevelop.com.sg
CONTACT DETAILS
[email protected]
OPERATING HOURS
Mon. to Fri. 10:00am – 7:00pm
Sat. 10:00am – 2:00pm
Aii Develop is a one-stop agency for holistic website design and development services in Singapore. However, it's worth noting that their services don't end there.
In fact, Aii Develop offers a broad range of services, including but not limited to eCommerce development, Google ads management, SEO solutions, content writing, video production, and of course, social media marketing.
Each and every service that they offer is personalised to fit the client's brand and goals. Aii Develop takes the time to thoroughly consult with each client to learn about their brands, thus resulting in better chances of success in the long run.
It's also worth noting that Aii Develop is known for their price transparency and competitive rates. The firm tends to provide quotation details and price breakdowns to every client, ensuring that they are getting their money's worth.
To top things off, Aii Develop has experience working with clients from different backgrounds as well.
Price transparency
Business analytics
Personalised approach
Quality assurance
13. Evolve Digitas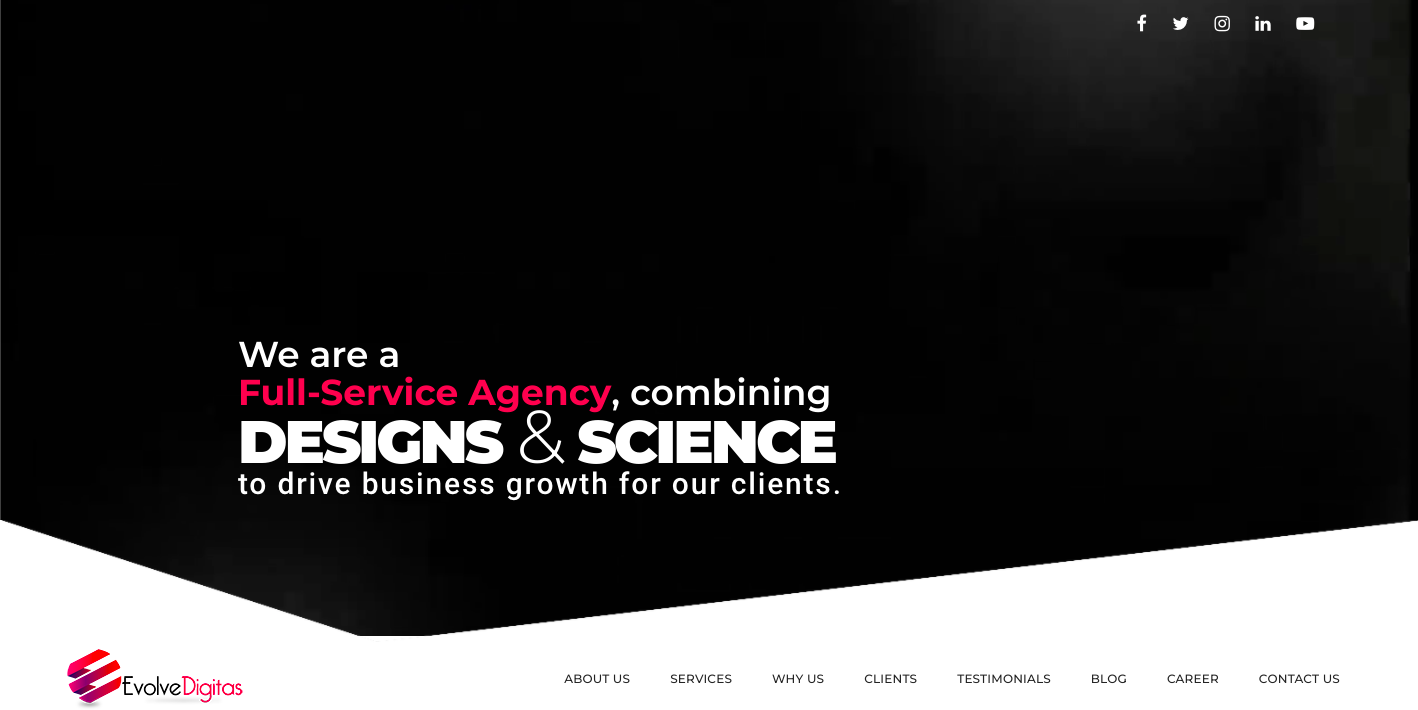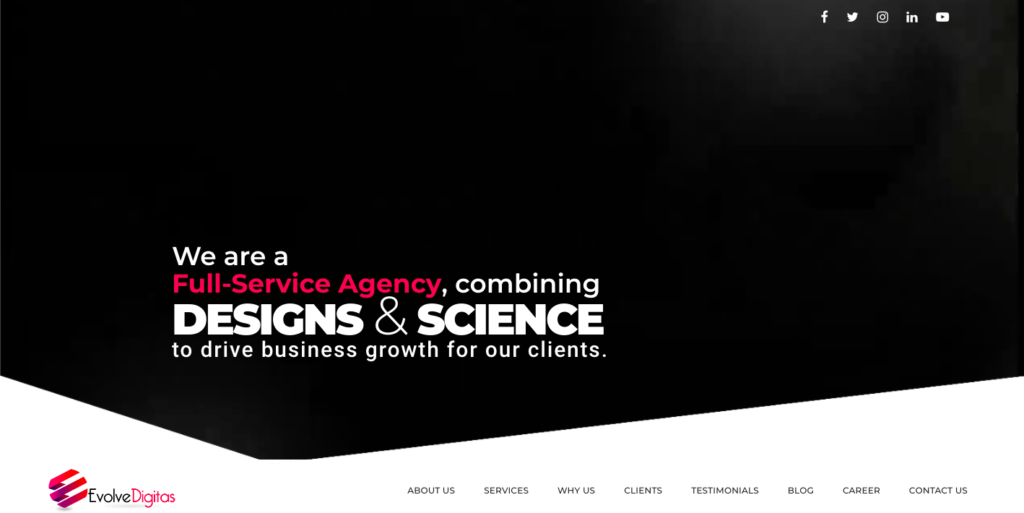 SERVICES
Creative Development, Online Reputation Management, Traditional Media / Events, Innovative Software, Digital Marketing, Digital Media, Performance Marketing, Video/Digital Photograph
WEBSITE
https://www.evolvedigitas.com/
CONTACT DETAILS
Email: [email protected]
Phone: +65-82476649
OPERATING HOURS
24/7
Evolve Digitas Pte Ltd is a full service digital advertising agency that specializes in online digital campaigns. They can handle web media, mobile platforms and social media platforms to help businesses boost their online presence.
Their forward thinking design strategies address the many challenges that brands face when mounting an effective campaign. Evolve Digitas' team consists of a mix of professionals, with backgrounds in marketing, creative, technology, designing, planning and operations management.
They work closely with clients and foster long-term relationships whether it's an emerging new start-up or an established corporation. Their qualified marketing strategists will brainstorm on the most effective methods of positioning the brands online, to increase their web presence.
FAQs about Social Media Agencies
---
And that's it! We hope our list of the best social media agencies in Singapore will help you achieve your goals.
Know any social media agencies with amazing services that's not on our list? Feel free to share your experience with us!
If you think that prices are a bit steep, remember that you can always be your own boss and do social media work on your own. To help you with that, you can check out our detailed guide to SG's social media figures to understand the social media landscape in Singapore.