The 26 Best Advertising Agencies in Singapore
Promoting a business has always been a challenging task, as there are countless competitors in any industry. But with the best advertising agency in Singapore, you can explore different ideas that can make your promotion much easier!
Having a creative team to build your ideal advertisements online or otherwise would be a great solution for both startups and established businesses. Advertising professionals know how to capture attention — so they can do all the content ideation and production for you.
We asked around to find out which Singaporean ad agencies business owners like most. So without further ado, here's our list of the best advertising agencies in Singapore!
1. Absolute Digital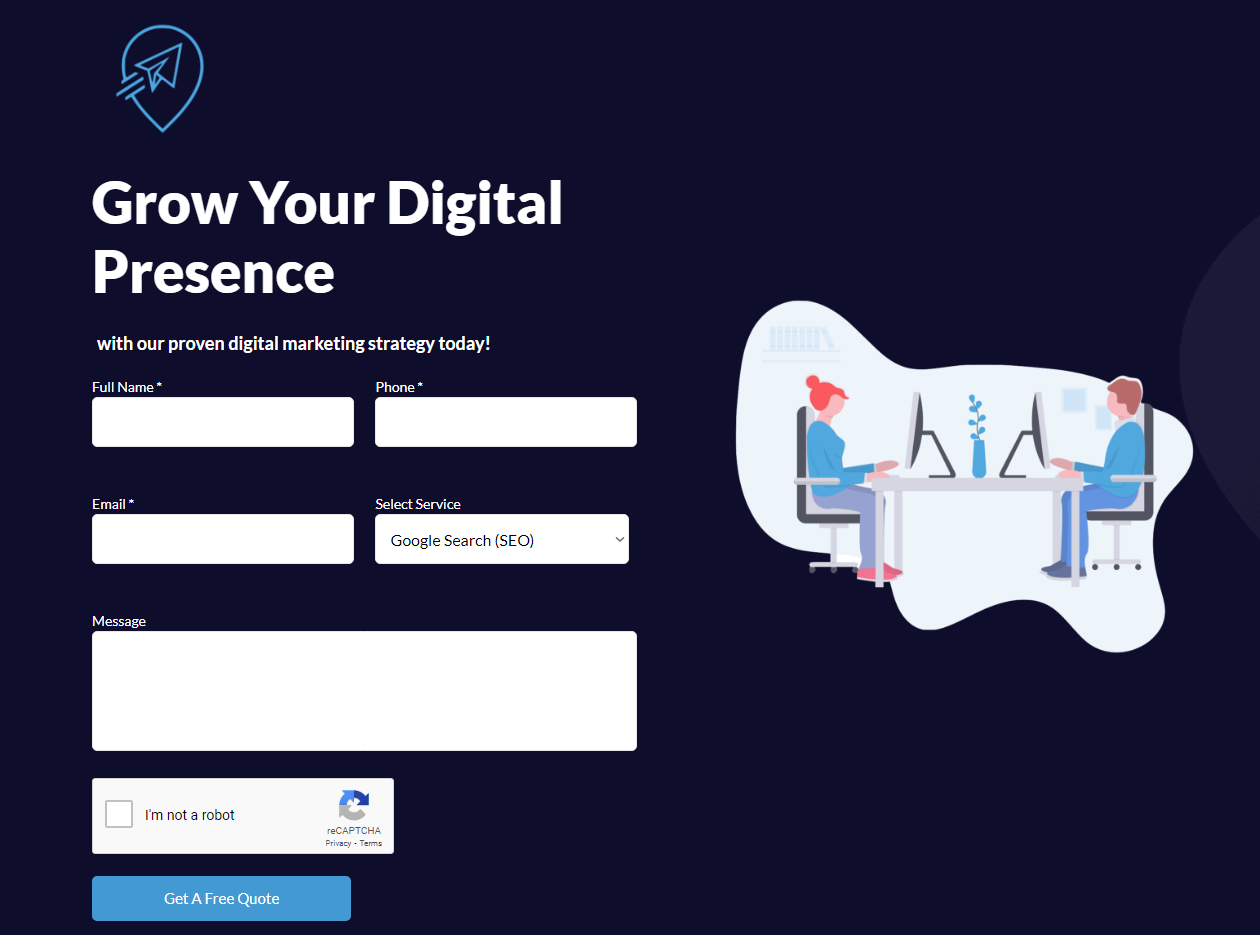 Absolute Digital is one of Singapore's top, multi-award winning digital marketing agencies. They are skilled in using the latest techniques and methods when it comes to pushing your brand forward.
Their team is composed of passionate experts who are all driven to create excellent results. To continue producing the best outputs, they make sure to work closely with their clients in bringing brand ideas to life.
Make your brand stand out from the rest– contact Absolute Digital now.
Highlights
Best in Singapore awardee
Top Digital Marketing Company awardee
2. KPI Media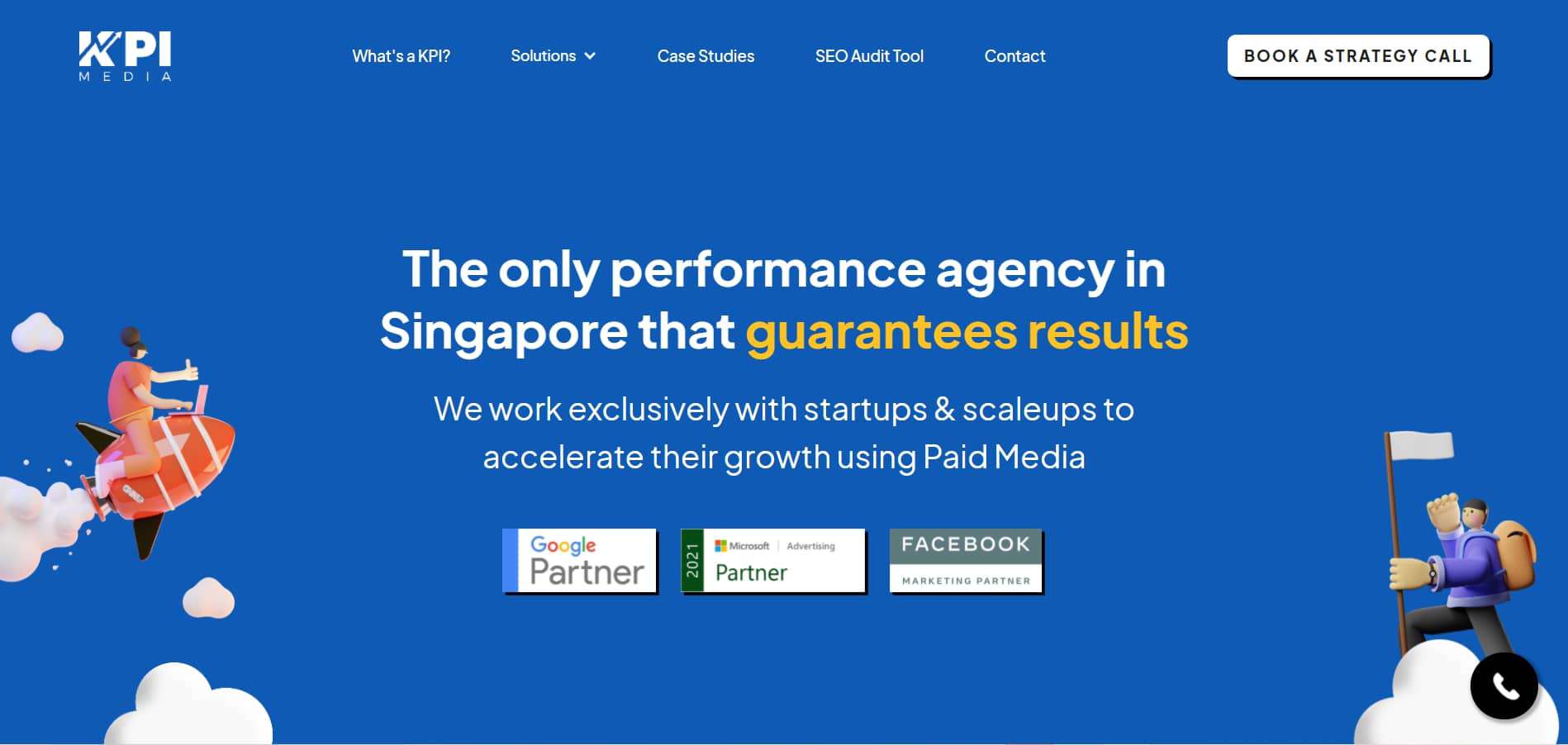 BEST FOR 
Performance Marketing
WEBSITE
https://www.kpimedia.sg/
ADDRESS

138 Robinson Road
Oxley Tower, #15-04
Singapore 068906

PRICING
Retainers start from $1000
CONTACT DETAILS
Email: 

[email protected]


Phone: +65 8161 2926
OPERATING HOURS
Contact for more details
KPI Media enables startups and scaleups to accelerate their growth by delivering expert performance marketing services – with their specialty being search engine marketing (SEM).
Before every campaign, they work with their clients to determine two targets: a realistic target and a stretched target. If they achieve the realistic target, they will charge based on scenario 1 – as seen on their retainer calculator.
They are probably the only SEM agency in Singapore that guarantees performance for their clients. In the unlikely scenario that the KPI is not met, 50% of the retainer will be refunded. They're able to consistently deliver on their brand promise because of their strong emphasis on analytics & automation, which allows more time for strategic thinking and growth.
Another thing we like about them is how they emulate the tone that fits your branding best. This way, you have a uniform presence amongst all your current and potential clients.
Despite being a relatively young agency, they're quickly gaining traction as one of the best SEM agencies in Singapore. Having recently clinched an award from Marketing Magazine's Agency of the Year 2021 award, and as an accredited Google, Facebook and Bing partner, KPI Media is definitely reach out to if performance is your concern.
Highlights
Zapier Automations Included
Global Targeting Capabilities
Automated Dashboards
Google & Microsoft Advertising Partner
Performance Guarantee
3.  2Stallions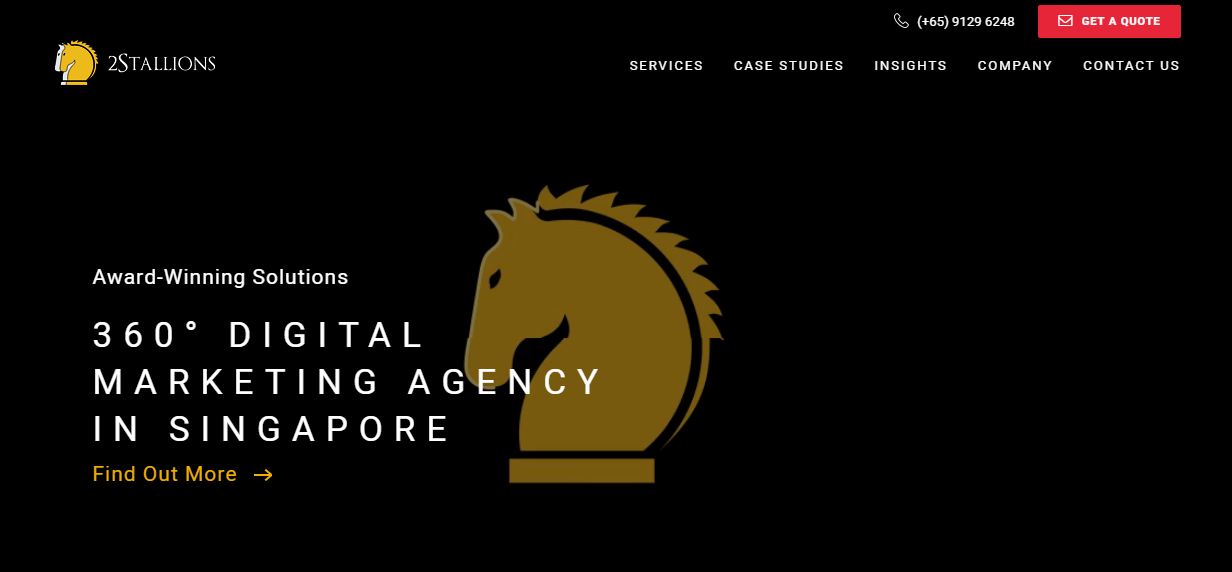 | | |
| --- | --- |
| BEST FOR  | Multimedia creative services |
| WEBSITE | https://2stallions.com/ |
| ADDRESS | 39A Neil Road Singapore 088823 |
| CONTACT DETAILS | +65 9129 6248 |
| OPERATING HOURS | Weekdays: 9:30am–6:30pm |
2Stallions is an award-winning advertising agency that creates customer-centric campaigns published on online/offline platforms. They build and promote the brand story through dynamic website and mobile applications, video marketing, and social media content.
As you collaborate with them, your brilliant ideas will be executed in a way that keeps your ads focused on customers' interests and increased brand recognition.
Highlights
Mobile app development
Website and content maintenance
Customer Reviews
Many clients said that they've gained successful results through the excellent marketing services of 2Stallions. A client posted this review:
"2Stallions impressed me greatly with their speed and expertise in digital marketing. They were able to turn around my projects within a very demanding timeframe and yet show great skill and accuracy in the delivery. I would recommend them without any hesitation."
4.  DDB Asia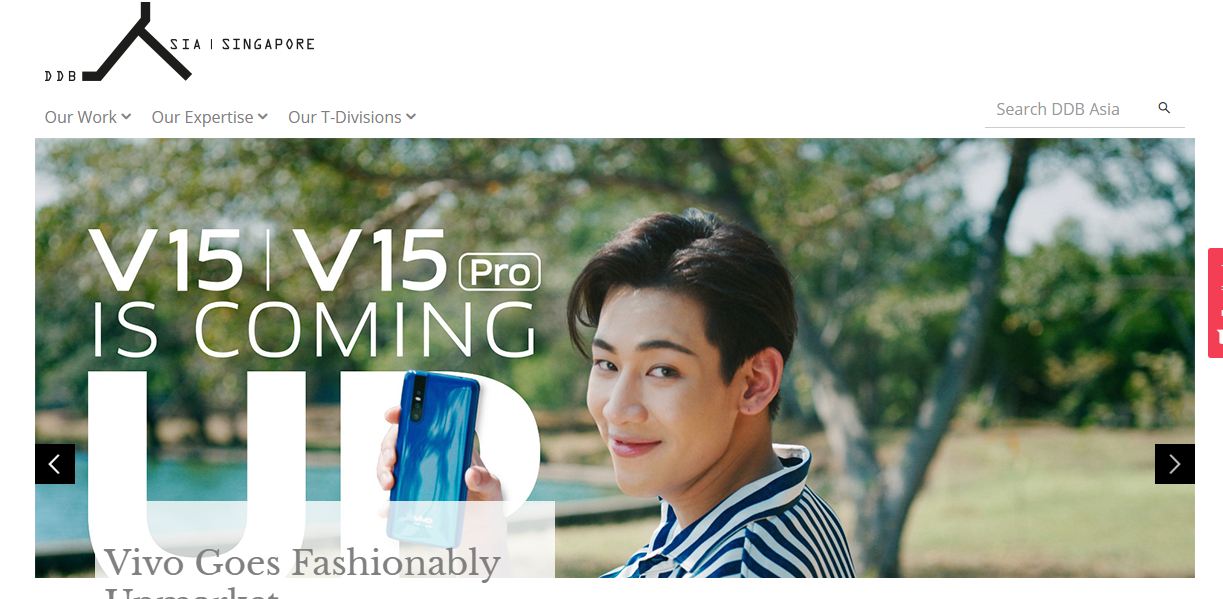 BEST FOR 
World class marketing solutions
WEBSITE
https://www.ddb.asia/
ADDRESS
Level 10 Pico Creative Centre, 20 Kallang Avenue Singapore 339411
CONTACT DETAILS
+65 6671 4488 |

[email protected]

OPERATING HOURS
Weekdays: 9am–6pm
When talking about the best advertising agencies in Singapore, DDB Asia has always been mentioned by many entrepreneurs. They've worked with professionals at several industries such as finance, travel, consumer goods, and even government.
They help various companies in enhancing their brand identity, customer shopping experience, e-commerce content, and social media marketing.
Highlights
Digital marketing
Advertising services for government-owned companies
5.  Ogilvy Singapore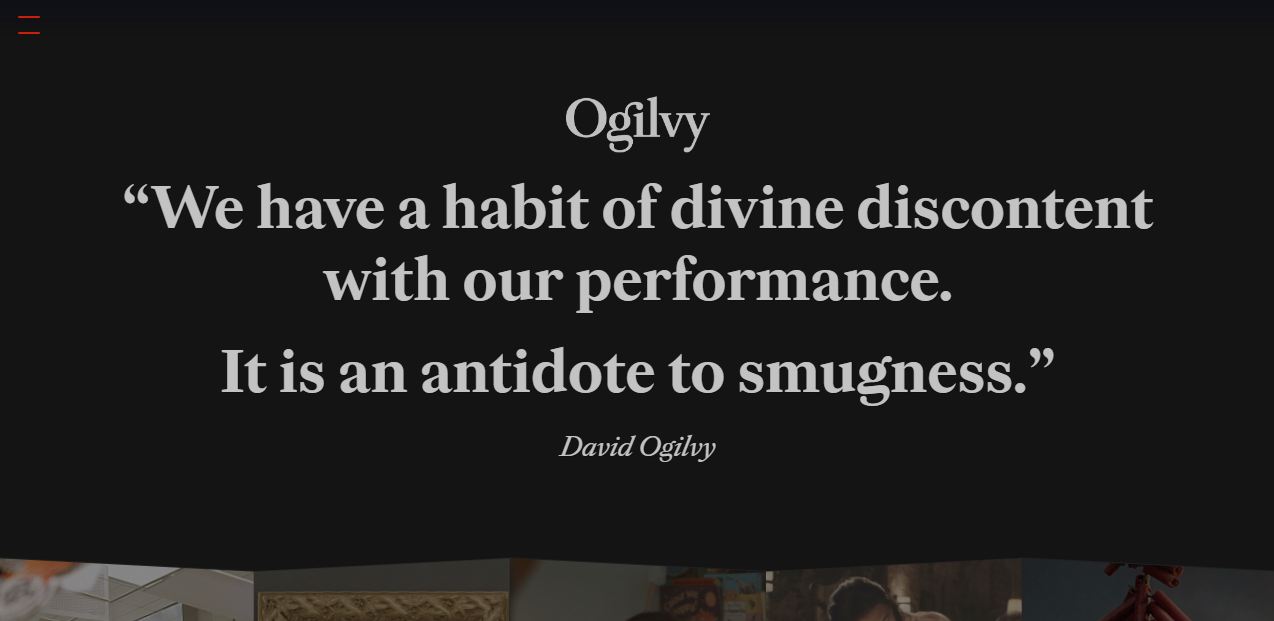 Ogilvy Singapore provides a wide range of advertising services including films, posters, activations, apps, social posts, and other multimedia platforms. They publish large-scale campaigns to reach a broader audience and leave long-lasting impact.
Their collaborations with high-end brands like Philips, Coca Cola, Unilever, IBM, Lego, and more are the reasons they're known to be one of the best advertising agencies in Singapore!
Highlights
Physical and digital advertising
Works with famous brands
6.  The Idea Lab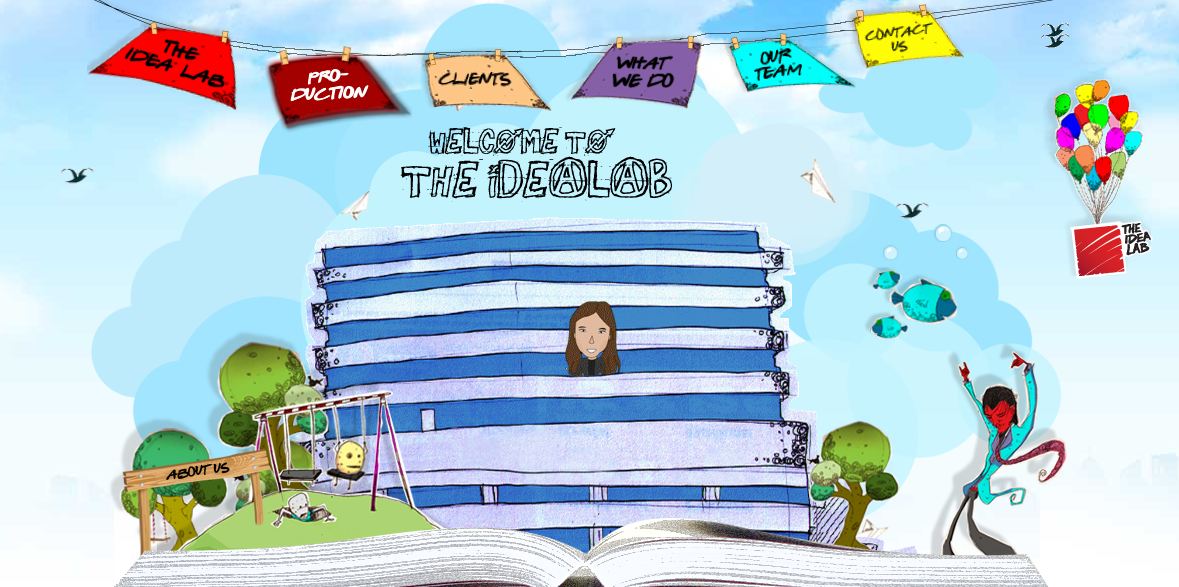 The Idea Lab is equipped with a creative team of art directors, strategists, and copywriters who produce advertising content for major platforms such as TV, print, outdoor, and social media.
Throughout the years, they've developed several brand campaigns for well-known brands including LG, Nestle, Ford, DBS, Air Asia, and many more.
Due to their successful productions and wide networks, they've become one of the best advertising agencies in Singapore.
Highlights
TV advertisements
Digital marketing
7. AUN Global Marketing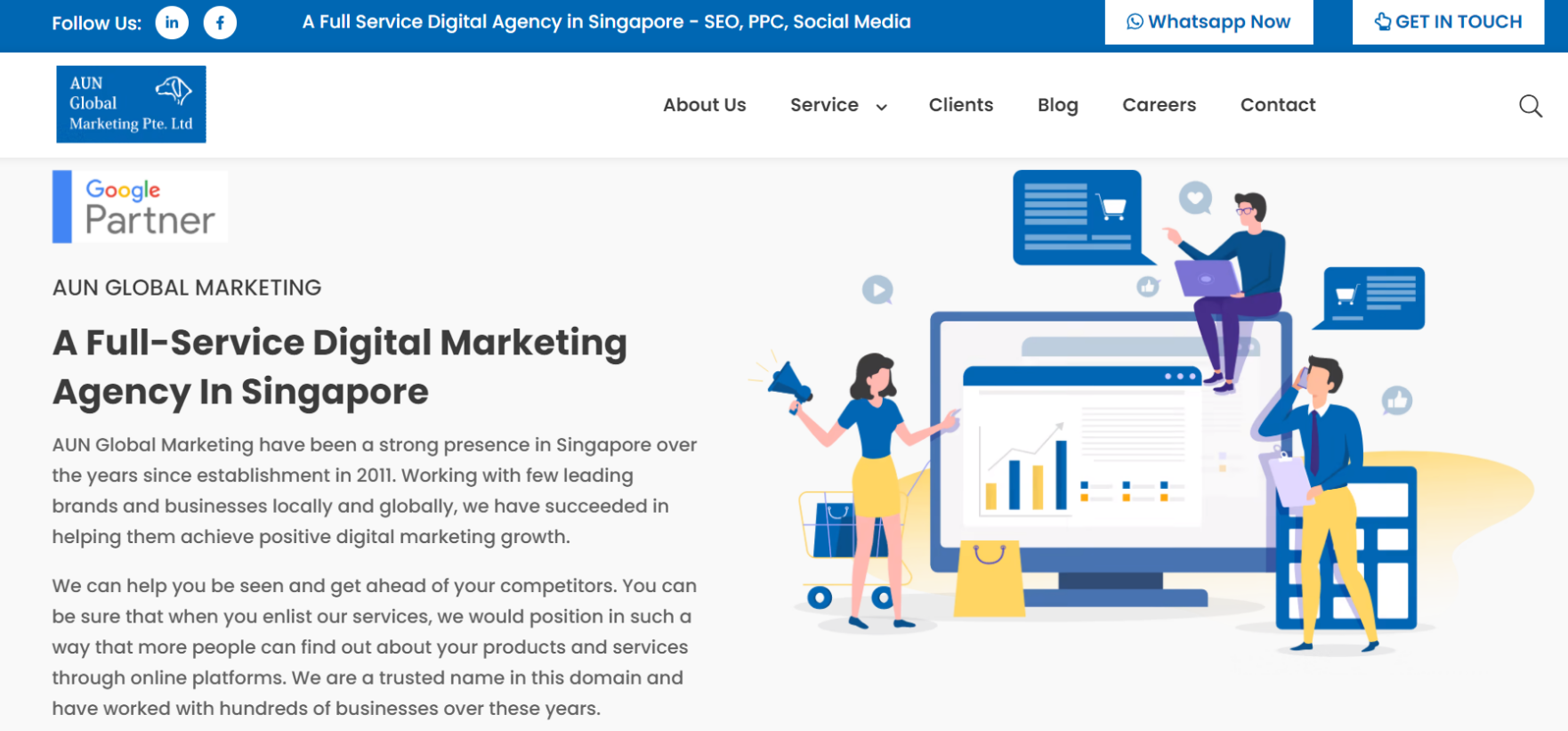 AUN Global Marketing first began its endeavours in Singapore in 2010. However, the company has been operating since 1998, with their headquarters in Tokyo, Japan.
Throughout the years, they have expanded rapidly throughout Asia, helping countless companies along the way. These days, they have regional offices in Thailand, Taiwan, Hong Kong, Philippines, and Vietnam.
In 2005, the company was listed in the Tokyo Stock Exchange Market (JPX 2459). This made AUN one of the few publicly listed companies in the world that specialises in Digital Marketing and SEM.
Highlights
Performance-based Search Engine Optimization
Paid Advertisements (Google, Facebook, Yahoo
Digital Marketing Consultancy
Local & Global research & strategies
8. Billboarders
BEST FOR 
Human billboard services
WEBSITE
http://www.billboarders.co/
ADDRESS

1002 Toa Payoh Industrial Park

(Industrial Estate)

#05-1445

S(319074)

CONTACT DETAILS
Mobile: (+65) 9778 7774

Email: [email protected]

OPERATING HOURS
 
If you have been searching for a clever and highly unique concept to give your next campaign the edge, then look no further! Billboarders is an advertising agency comprised of professionals that interact with the client's audience to deliver advantages that no other advertising medium can match.
Billboarders offers an affordable and direct media solution that allows innovative advertising with unlimited power to gain immediate attention. Their human billboards are capable of going just about anywhere, anytime, day or night. It's a perfect solution with the help of interpersonal relationship.
This new form of advertising is fun, interactive and it enables you to target directly to your audience. The possibilities are endless and the opportunities for some truly 'out-of-the-box' advertising campaigns.
Highlights
Outdoor Campaign
MICE Events
Brand Awareness
Product Launching
Direct Sales
Charity
Education
9. The Bold Creative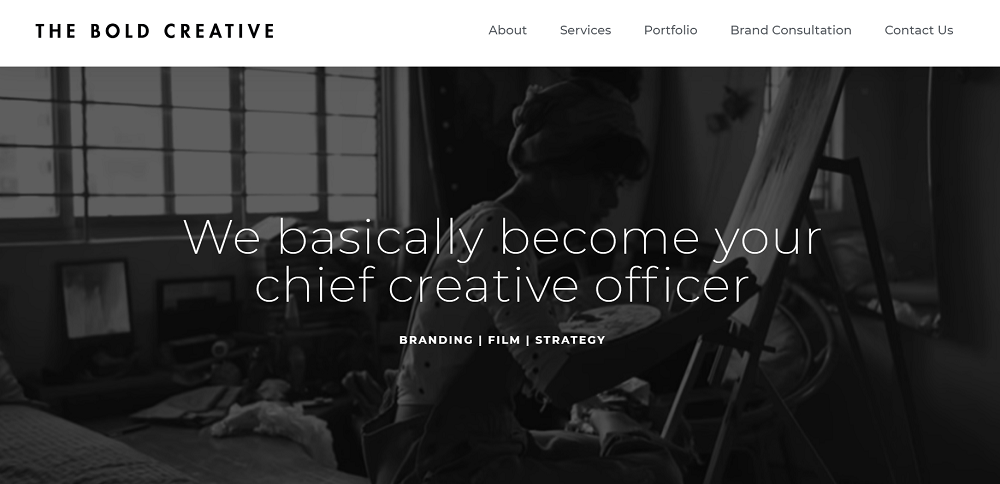 Specializing in Brand Strategy, Visual Branding, Direction, and Film Production, The Bold Creative is a collaboration of two amazing creative directors who, instead of competing, had decided to put their great minds together to become one of the most sought after agency in terms of advertisement.
Vanshaj Kapur and Pragnya Venkatesh, the people behind the business, commit their time to making only the greatest masterpieces for their clients. They believe that personalisation is the key to success, as well as good communication between the creator and their customer; that's why they have made it their duty to not only create, but to serve with purpose.
Their other services include but are not limited to, advertising campaigns, brand consulting, Website/App/UX Design, and Art Direction.
Highlights
Experimental and edgy ads
Great Designs
Collaborative process
10. Diseno Advertising Pte Ltd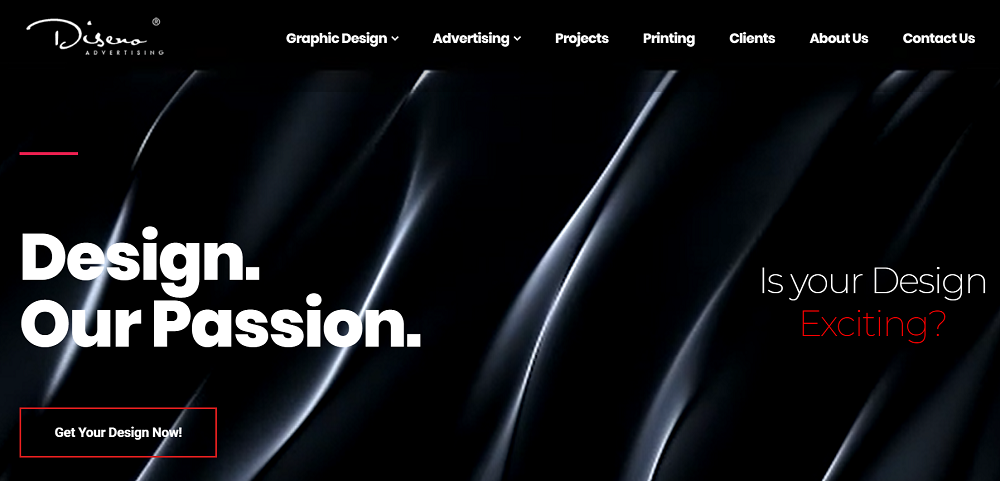 BEST FOR 
Combining Design and Advertising
WEBSITE
https://www.diseno.com.sg/
ADDRESS

19 Tanglin Road, #06-53 Tanglin Shopping Centre, Singapore 247909

CONTACT DETAILS
Tel: 6836 5168
Fax: 6836 5190
Email: [email protected]
OPERATING HOURS
Monday – Friday: 9am–6pm
Saturday – Sunday: CLOSED
If you're looking for an advertising agency that focuses on communicating through their eye-catching designs, Diseno Advertising is accepting clients!
The company's title comes from the Spanish word Diseño, which literally means design in English. Like their name, they believe that design should be kept minimal and direct to the point, but will serve its purpose as a visual communicator to the audience in order to let the message come through better.
With their years of experience in the field, Diseno knows the workings of the advertisement world and is confident that they'll be able to deliver something that fits the current trend but is still unique in its own way. Have a quick talk with them if you're interested with great ideas for your ads!
Highlights
Direct designs
Amazing customer service Experience
Effective visual communications
Great attention to detail
11. Digital Business Lab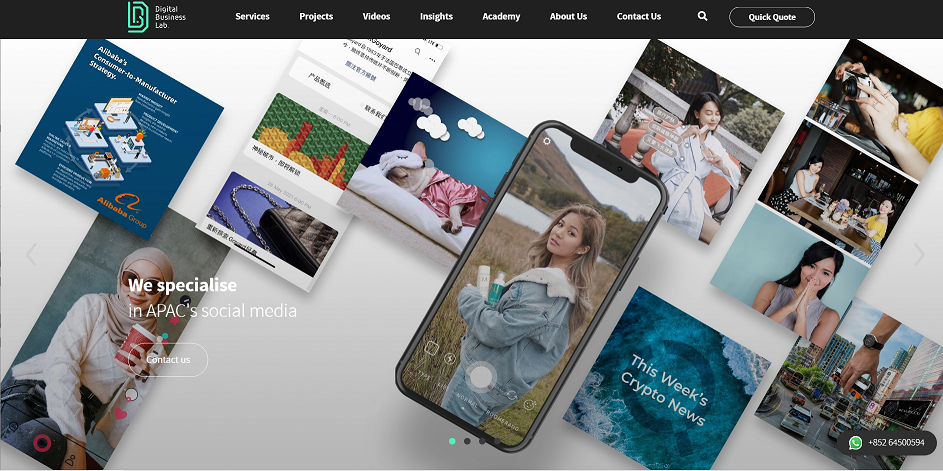 Next up on our list is Digital Business Lab. They are a social media marketing agency with a team that stays informed and approaches each project with a learning mindset.
They're one of the best because they apply a mix of meaningful content, smart data, and agile project management to ensure that all the social media campaigns they take on are a success.
We also recommend them because they provide expert knowledge and experience in digital business to their clients. They're always open to any inquiries their clients may have regarding why they conducted a certain step, taking the time to explain to them the reasoning behind it all to ensure that everyone is on the same page.
Fueled by ongoing learning and a holistic approach to business, their end-to-end social media solutions coupled with their hub of digital expertise help them build long-term partnerships with their clients.
Highlights
Offers pragmatic, affordable, and business-centric solutions and insights to develop businesses
-> Develop targeted visibility and revenue on Social Media to grow your businesses.
Can customize solutions according to your needs and preferences
-> Key services include Social Media advertising, Influence Marketing, and Video Production.
Also offers their services in Hong Kong and Macau
-> Support clients from B2B & B2C industries in the Asia Pacific (including in and out of China)
A diverse team of professionals
-> Diverse team of 30 experts from 12 different nationalities
12. Edelman Singapore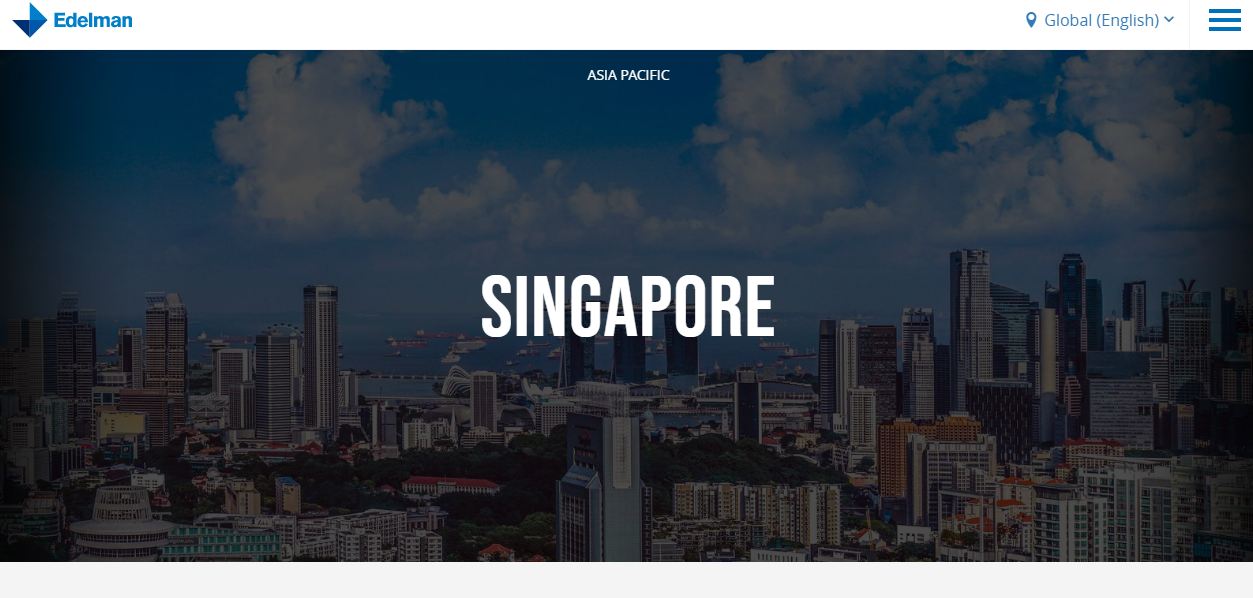 Edelman Singapore features a team of professionals specialising in marketing, digital engagement, content strategy, financial communications, and more. With their skills, they're able to work with the large enterprises and help them promote, expand, and protect their brands.
They're experts in branding, business transformation, startup development, and the like. No matter what industry you're in, they can be the best advertising agency in Singapore!
Highlights
Services for all industry sectors
Global offices
13.

Healthmark SG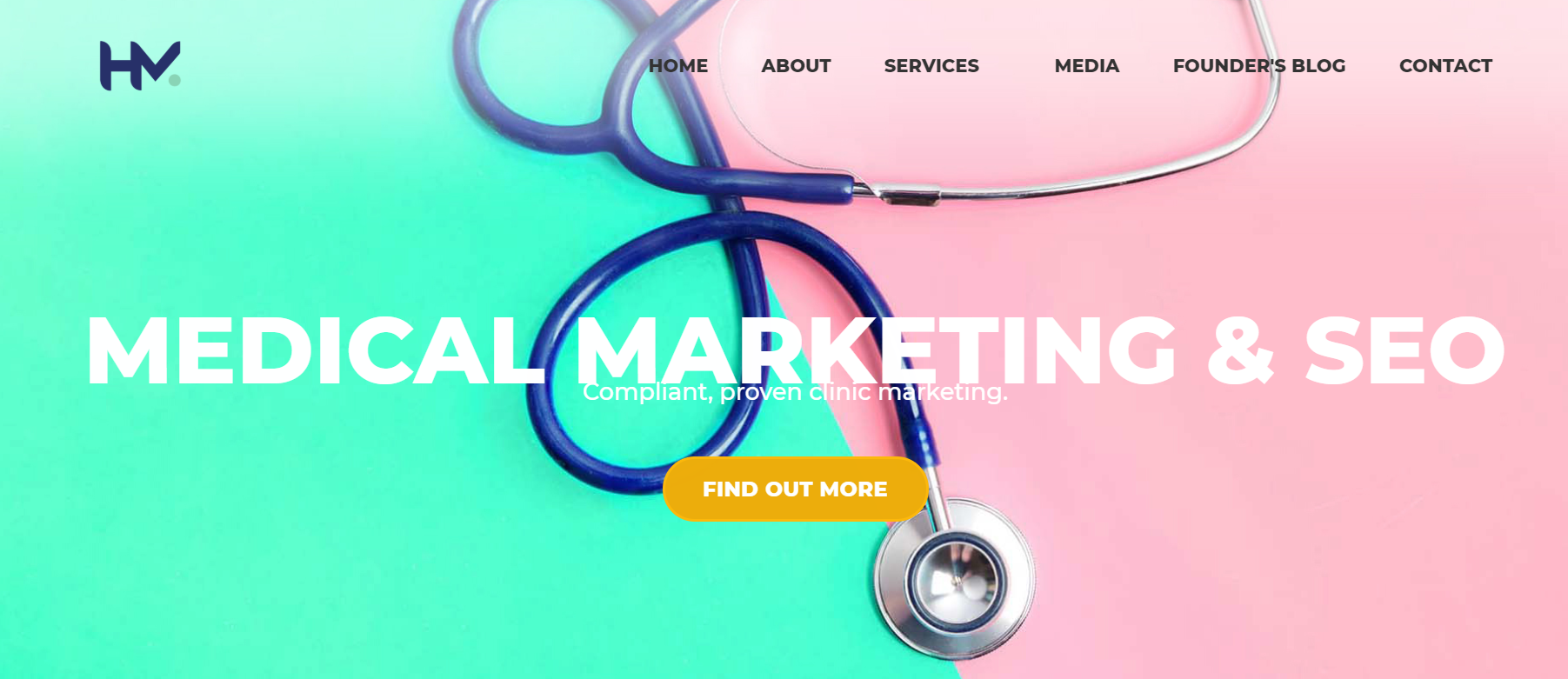 BEST FOR 
Medical SEO & SEM
WEBSITE
https://healthmark.sg/
ADDRESS

31F, 9 Temasek Boulevard, Suntec City Tower 2, Singapore 038989

CONTACT DETAILS
Phone : +65 6559 6135
WhatsApp : +65 9007 5432
Email: [email protected]
OPERATING HOURS
Mon – Fri: 8:30am – 7:30pm
Sat: 8:30am – 3:30pm
Pioneers in the field of medical marketing, Healthmark is known industry wide as medical regulations experts with a strong grounding in knowing how to rank clinic websites from brand new all the way to the top of Google. They have been featured in magazines like Forbes, Prestige and Digital Journal.
Founded by ex-clinic owners, Healthmark has worked with a variety of medical specialists ranging from gastroenterologists, ophthalmologists, gynecologists, aesthetic doctors and more. Their nuanced insights into the ever-evolving medical industry allows them to craft bespoke marketing campaigns for doctors to make an immediate impact in their chosen medical niche.
As a company that advertises themselves as having "premium prices", if you're looking for a discount option then you might want to go somewhere else. For those willing to invest in the long-term digital presence of their clinic & brand – Healthmark stands out as Singapore's premier medical digital marketing option.
Highlights
Regulation-safe advertising
Niche specific SEO
Believes in results over fluff
High standards
14. UltraSuperNew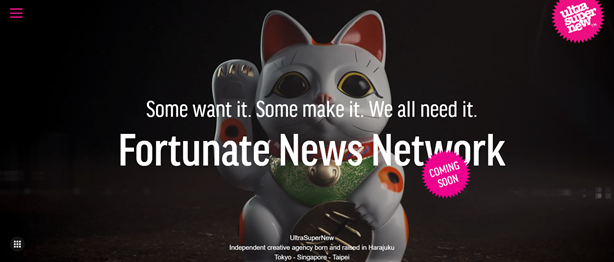 Nowadays, millennials are the top target as customers and in order to entice them, one must know what interests them, and UltraSuperNew is a pro in that field.
They are an advertising agency that creates jaw-dropping designs that are globally acknowledged, making stories that are unique, but also sends a clear message to the audience.
Their services include but are not limited to: Social Media Content Strategy, Editorial Content Management, Content Creation, TV Commercial Ideation, and Video Production.
Give them a simple idea and be wowed by how they can turn things better, challenging the norms by bringing different cultures together and integrating them appropriately. You'll never be disappointed with what they can offer, so make sure to check UltraSuperNew.
Highlights
Friendly and personable team
Youthful designs
15. Ant Team Social Media Marketing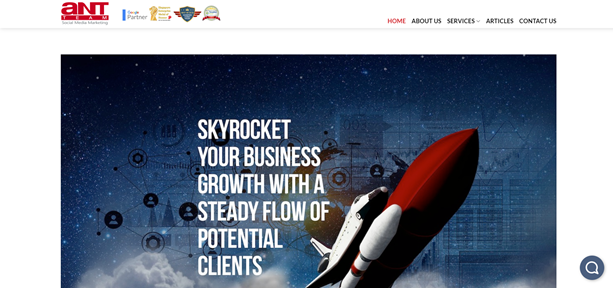 | | |
| --- | --- |
| BEST FOR  | Digital Marketing |
| WEBSITE | https://antteam.com.sg/ |
| ADDRESS | No. 37, Lorong 23 Geylang, #05-02 Yu Li Industrial Building, Singapore 388371 |
| CONTACT DETAILS | +65 6841 0667 |
| OPERATING HOURS | Monday – Friday: 9:30AM – 6:30PM |
Ant Team Social Media Marketing started off as a traditional advertising company 30 years ago. Throughout the years it has helped a lot of its SME clients grow their businesses successfully through the Ant Team's astounding advertising.
Ant Team stands strong today because it has evolved with the fast-paced modernisation that the world has experienced. One of its best offerings is graphic design, but the repertoire of the company is as wide as they come.
If you want to have the best marketing team to boost your brand identity, choosing the Ant Team Social Media Marketing will be an excellent choice to make. Their years of service only proves that they are one of the bests out there when it comes to marketing.
Highlights
Award-winning Business
Excellent Service
Professional Staff
High Entry
16. O'meteor Creative Artel Pte Ltd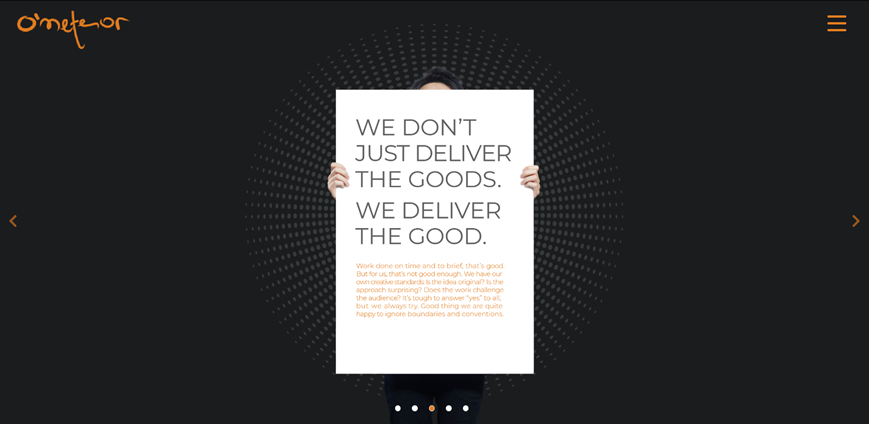 BEST FOR 
Graphic Design
WEBSITE
http://www.ometeor.com.sg/
ADDRESS

18 Sin Ming Lane, Midview City, #08-25, Singapore 573960

CONTACT DETAILS
[email protected]
+65 6659 0417
OPERATING HOURS

Monday – Friday: 9:30am–6:00pm
O'meteor Creative Artel is an advertising and design agency known for their amazing in-house productions. They offer a wide array of services like TVC, Radio, Print Advertising, and more.
They pride themselves in creating diverse materials for their clients, each project with its own flairs and ideas that would best suit their client's needed type of advertisement. Their passion and skill in advertising is surely one you'd want to take up on your next promotions.
Highlights
Mix of Traditional and Modern Design
Highly Skilled Designers
Delivers the Best Outputs
Great Customer Service
17. MediaPlus Digital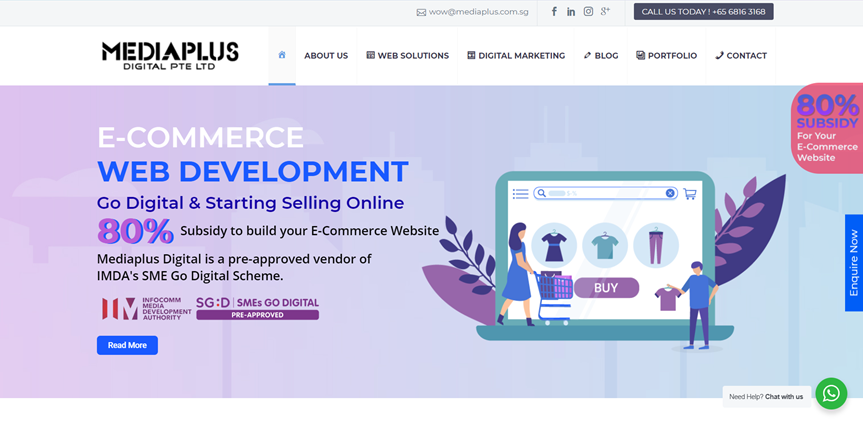 | | |
| --- | --- |
| BEST FOR  | Social Media Marketing |
| WEBSITE | https://mediaplus.com.sg/ |
| ADDRESS | 10 Kaki Bukit Ave 4 #05-65, Premier @ Kaki Bukit, Singapore 415874 |
| CONTACT DETAILS |  +65 6816 3168 | [email protected] |
| OPERATING HOURS | Daily: 9am–6:30pm |
MediaPlus Digital is an all-in-one advertising and marketing solutions company that aims to create the best strategy for each of their clients. Their process is both creative and comprehensive at the same time, ensuring serious quality without compromising style.
They've had clients from different fields and industries– such as small businesses, government agencies, and multinational enterprises. It simply proves how flexible they are with their services and ideas, being able to accommodate almost any type of advertisement there is to make.
Their services include Search Engine Marketing (SEM), Search Engine Optimization (SEO), and Social Media Marketing (SMM) for Digital Marketing.
Highlights
Great Web Designs
Very organized planning
Well-versed in their search engine marketing services
Proactive Team
Customer Reviews
Mediaplus has received nothing but good praises from their clients. Their fast and efficient service is truly among the best in the field. Look at what a business had to say about them:
"Wonderful and efficient web design team! They were able to deliver as promised. The team is very friendly and achieve all our desired requirements.
MediaPlus Digital is simply great to work with. A good team displaying great expertise in their field and we look forward to future collaborations!" – Triplex Studio
18. Next Level SG
| | |
| --- | --- |
| BEST FOR  | Digital Marketing and Training |
| WEBSITE | https://www.nextlevel.sg/ |
| ADDRESS | 7500A Beach Road, The Plaza #05-320 Singapore 199591 |
| CONTACT DETAILS |  +65 8376 5715 | [email protected] |
| OPERATING HOURS | Always Open |
As a full service digital marketing agency, Next Level SG provides effective strategy and execution for companies that need further business growth. With the rise of the modern era, they focus on making your web presence more prevalent and your web experience more engaging.
With their remarkable outputs, their team of professional digital marketers has already gained a strong reputation. They provide high quality and result driven services that fully satisfies their client's expectations.
When looking for a course that will upgrade your skills and boost your overall profile, seek Next Level's services. You can check out their most popular digital marketing courses, which is highly rated by many of their prior clients.
Highlights
Digital Marketing Services for Business
Certified Digital Marketing Courses
19.

AUN Global Marketing
AUN Global Marketing first began its endeavours in Singapore in 2010. However, the company has been operating since 1998, with their headquarters in Tokyo, Japan.
Throughout the years, they have expanded rapidly throughout Asia, helping countless companies along the way. These days, they have regional offices in Thailand, Taiwan, Hong Kong, Philippines, and Vietnam.
In 2005, a few short years since they first started, AUN was first listed in the Tokyo Stock Exchange Market (JPX: 2459). It made them one of the few publicly listed companies in the world that specialises in Digital Marketing and Search Engine Marketing.
Highlights
More than 20 years of experience in the field
100% success-based charging
Performance-based Search Engine Optimization
Paid Advertisements (Google, Facebook, Yahoo)
Digital Marketing Consultancy
Local & Global research & strategies
20. RED2 Digital

| | |
| --- | --- |
| BEST FOR  | Full Service Digital Marketing Independent Agency |
| WEBSITE | https://www.red2digital.com/ |
| ADDRESS | 81 UBI Avenue 4, #09-18 UB. One, Singapore (408830) |
| CONTACT DETAILS | [email protected] | +65-9139-7755 |
| OPERATING HOURS | Weekdays 9am – 6pm |
RED2 Digital only opened its doors in Singapore in 2017 but established in Vietnam in 2016. Since then, they have successfully transitioned from a start-up to a fully-fledged independent agency. They deliver world-class marketing solutions, rich in local insight, for clients around APAC.
RED2 Digital exists to transform brands through focused strategy, bold ideas & digital-first execution underpinned by data & insight.
Their team of specialists are experts in all aspects of digital marketing & strategy: from SEO & SEM, performance marketing, creative & content development, social media management, influencers, analytics, digital transformation, eCommerce, CRM, and B2B services.
Highlights
Performance-based SEO Specialists

Award-winning Business

Paid Advertisements (Google, Facebook)

Digital Marketing Consultancy

Local & Global research & strategies

Performance marketing

Creative & content development

Date analytic and measurement

Social media management

Digital transformation

Ecommerce

CRM and B2B services

Video production

Search engine marketing Specialist

Influencers

Marketplace Ecommerce Specialist (Lazada, Shopee, Tiki, Amazon) 

Facebook CPAS Partner

Facebook Blueprint Certification

Google AdWords Certification 
21. Brew Interactive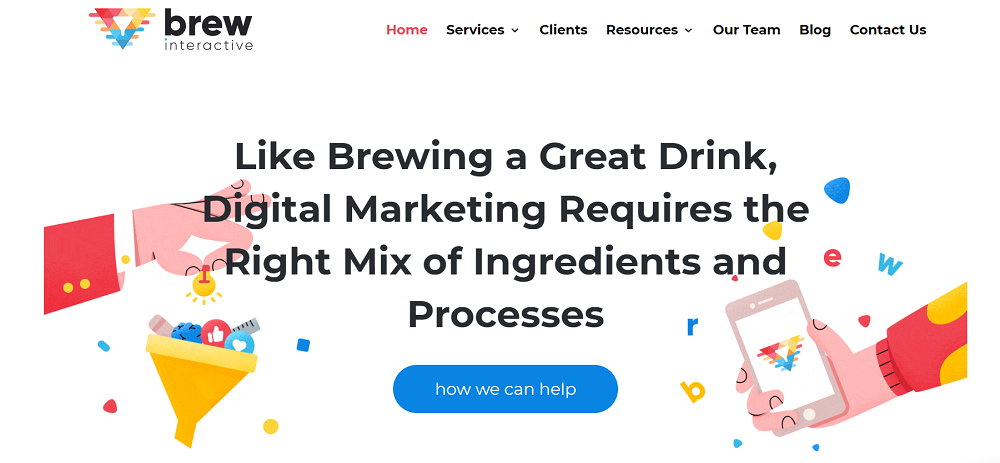 BEST FOR 
Inbound Marketing
WEBSITE
https://brewinteractive.com/
ADDRESS

111 North Bridge Road, #08-19, Singapore 179098

CONTACT DETAILS
+65 6814 2952 | [email protected]
OPERATING HOURS
Monday – Friday: 9am–6pm
Saturday – Sunday Closed
Brew Interactive is an agency that was established in 2009 that is now one of the leading marketing agency in all of Singapore, with clients like Qatar Airways and Oppo on their belt.
As a team that envisions the world of advertising to be a two-way street, Brew Interactive makes sure not only to meet your needs, but also to co-create the designs with you. With their experience, their ideas will surely not disappoint you.
They're known for the following services: Lead Generation, Social Media Marketing, Content Marketing, and Digital Reputation Management. They offer more than that though, so if you'd like to more know, make sure to coordinate with them and have your expections be exceeded.
Highlights
End-to-end digital agency
Unparalleled Expertise
No client is more important than you
22.

Liquid

BEST FOR 
Branding, digital and video production
WEBSITE
http://www.liquid.com.sg
ADDRESS

16 Jalan Kilang Timor, #03-08, Redhill Forum, Singapore 159308

CONTACT DETAILS
[email protected]
+65 6296 5563
OPERATING HOURS
24/7
Liquid is a company that specialises in branding and marketing. They're the perfect choice for companies who are looking to strengthen their company's presence in the market, especially if a brand is from the F&B and hospitality industries.
Their expert staff employs smart marketing and advertising strategies to ensure excellent audience impact. With their tailored marketing solutions, each client that approaches them will be able to find the creative brand solution for their company.
Highlights
Well-versed in marketing and advertising
Innovative designs
Focuses on both form and function
Customised solutions
23. Blend Local Search Marketing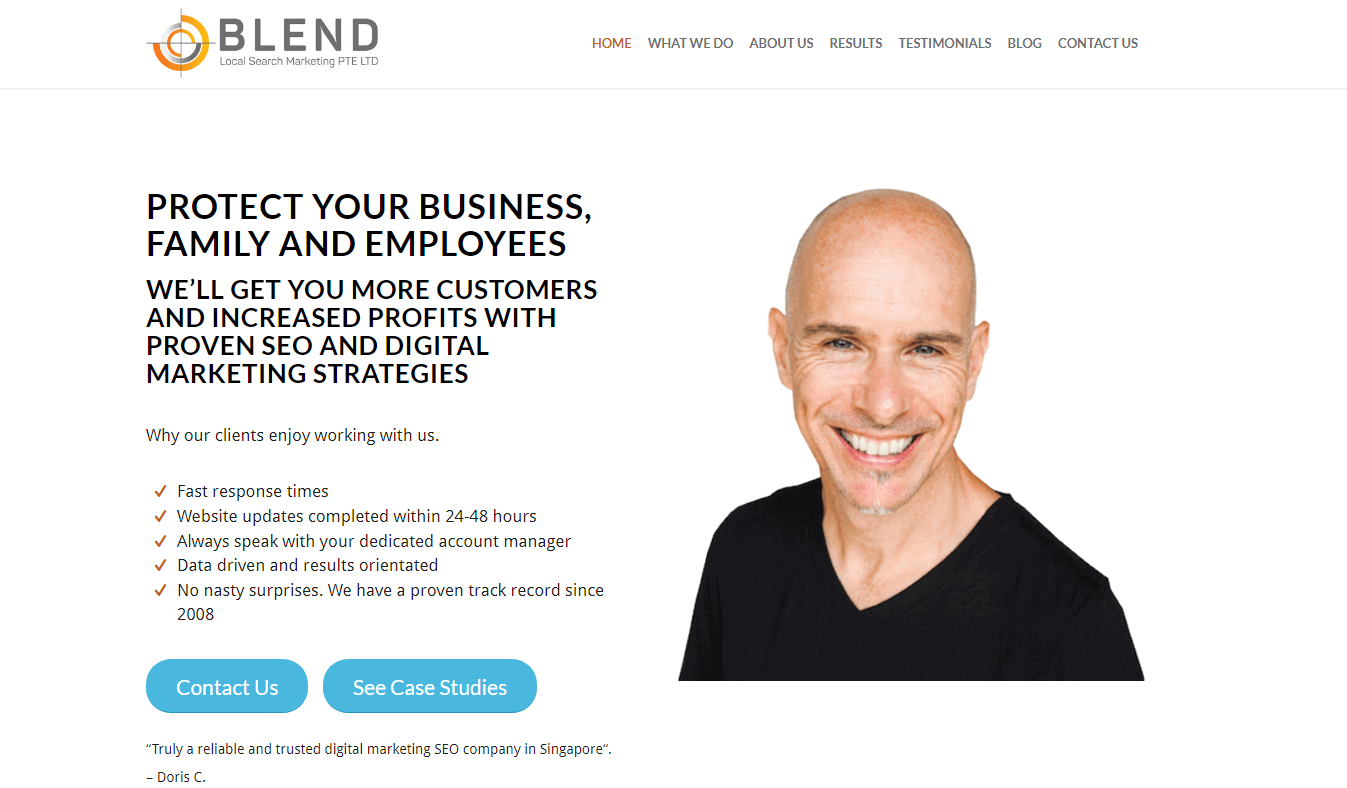 | | |
| --- | --- |
| BEST FOR | Marketing services |
| WEBSITE | https://blendlocalsearchmarketing.com/ |
| ADDRESS | No 2 Havelock Rd, #04-20 Havelock II, Singapore 059763 |
| CONTACT DETAILS | 65 3138 4048 |
| OPERATING HOURS | Open 24 hours |
Blend's team has been doing digital marketing and local SEO for orthodontists since 2008. They have invested countless hours and training to acquire the knowledge and specialist skills they have today.
They continually adding value to their service offering of no lengthy contracts. They can be very flexible with their Itemised Billing feature.
At the end of each month, they decided to offer a system that makes sense when it comes to seamless communication and services. This way, every client can see exactly what works been done, and what they are actually paying for.
Highlights
Fast response times.
Website updates completed within 24-48 hours.
Data driven and results orientated.
Customer Service
Here are some reviews left by satisfied clients:
Thank you so much for your brilliant work! I have never had a positive web experience until now, thank you.

We have utilized his services in creating an amazing website, strengthening our search optimization, and improving our online presence. We look forward to working with him more going forward.

We have worked with Perry and Blend for about a year. Their work aiding the local marketing of our business has been nothing short of spectacular.
24. Sparkfury Creative Consultants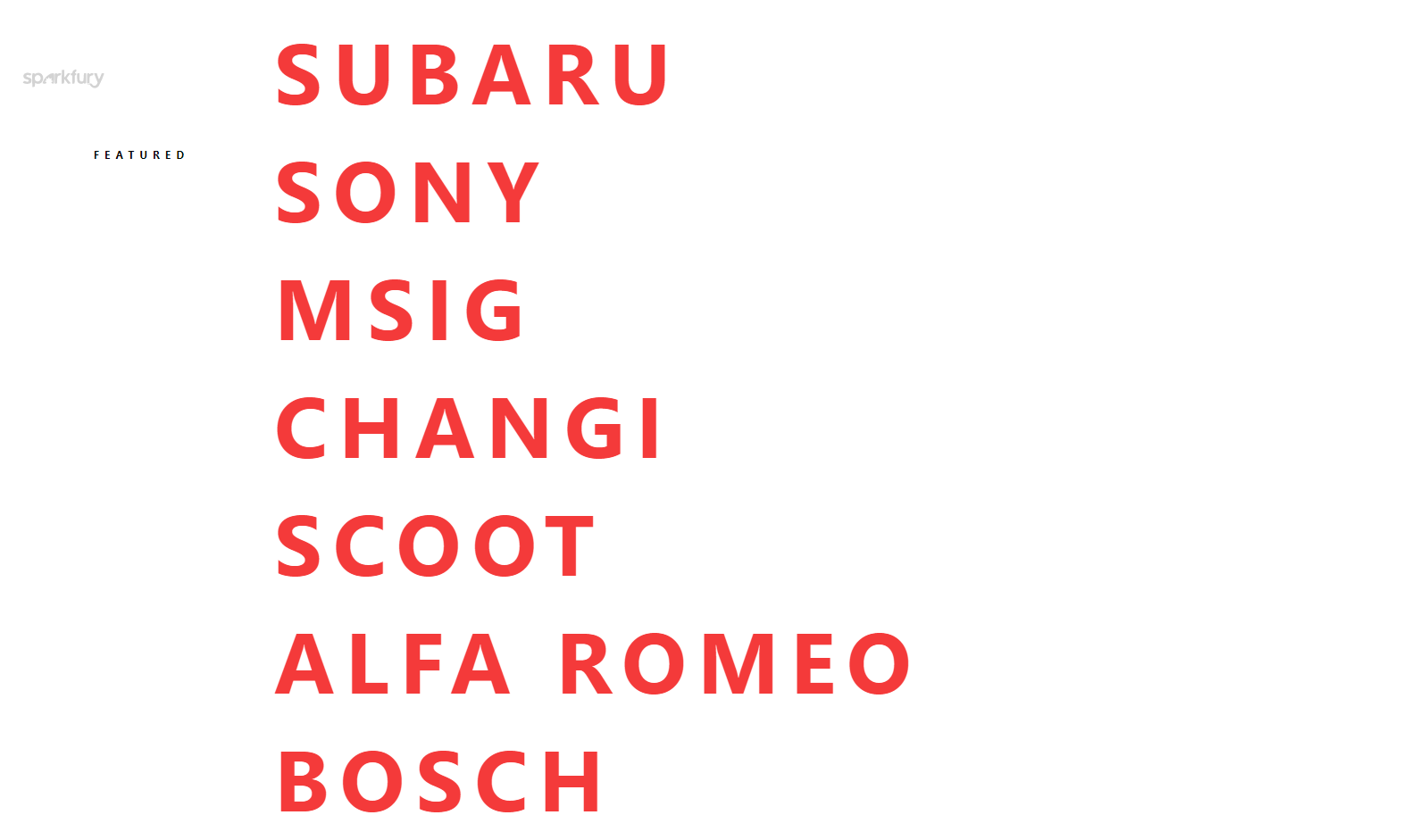 | | |
| --- | --- |
| BEST FOR | Professional creative services |
| WEBSITE | https://sparkfury.com/ |
| ADDRESS | 73 Ubi Road 1 #09-59 Oxley Bizhub 1, Singapore 408733 |
| CONTACT DETAILS | 65 6411-6977/[email protected] |
| OPERATING HOURS |   |
A lot of sifting and stripping goes on to develop compelling, thought-provoking solutions to address their clients' needs. During the course of each project, they spend time crafting every detail and nuance, while keeping an eye on the bigger picture, making it interesting and relevant.
Everyone in their team is open minded, curious and experienced. Sparkfury is made up of fun loving individuals who are serious about work as well as their alter egos.
The Sparkfury Creative Consultant team will always be ready for any kind of challenge. They will make sure to turn it to something fun yet intelligent at the same time, as well.
Highlights
Affordable services
Easy and fast communication
High-quality results
25. Invisible Artists
Invisible Artists is an international advertisement agency that began its journey in 2011. Since then, they have prevailed in their field of expertise and have made a name with countless businesses who have engaged in Invisible Artists' services at least once.
Now, not only is Invisible Artists well-established, but award winning as well. The agency won the Investment Into The UK Award in 2014.
The team at Invisible Artists is comprised of brand consultants that strive to understand their clients' goal personally, and in turn create something unique from any of their previous works.
If you want to have the same advertisement agency that Coca Cola, The Body Shop, and even Facebook, goes to, then make sure to contact Invisible Artists.
Highlights
Delivers impressive outputs
Reliable team
Innovative ads
26. Formul8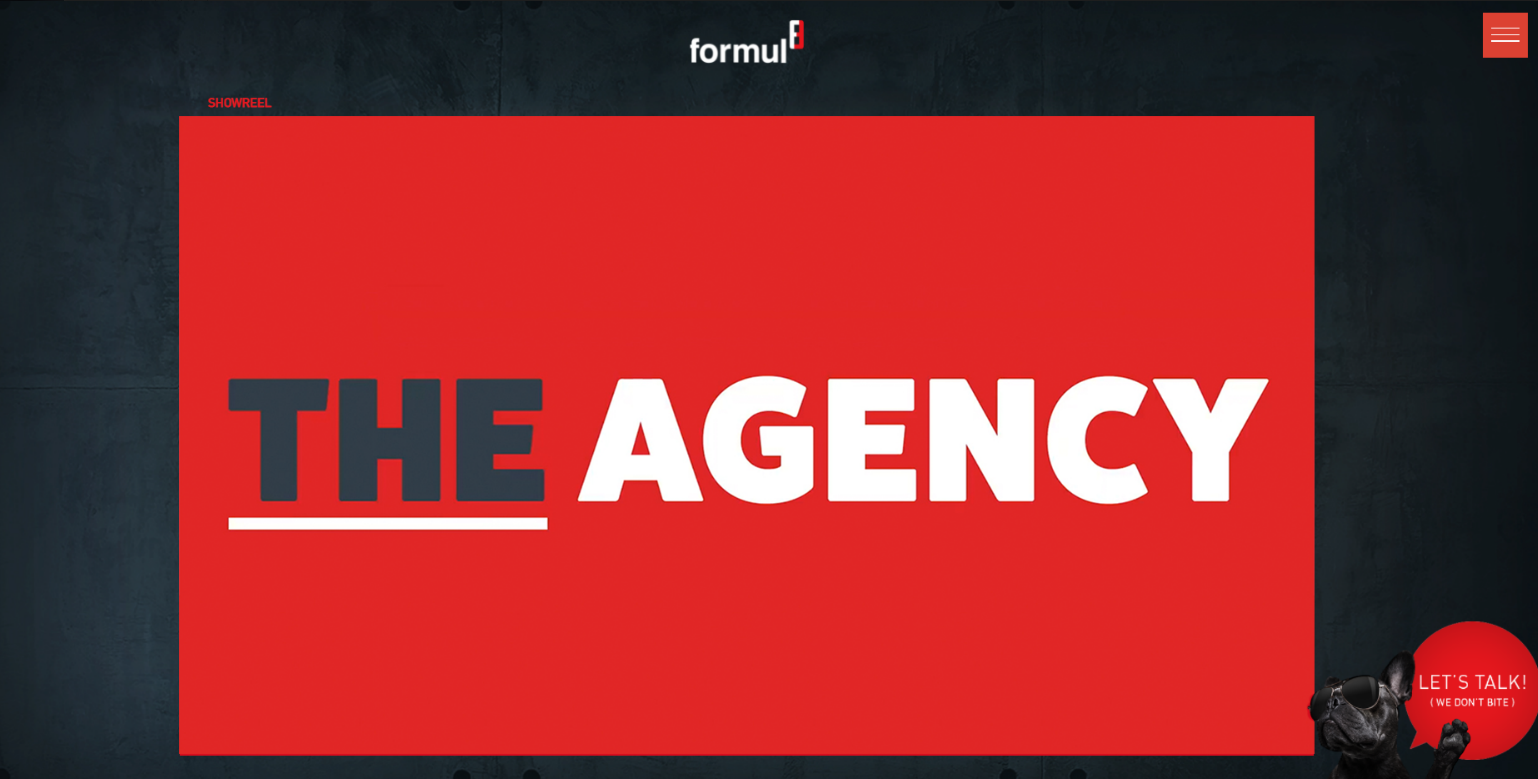 BEST FOR 
Integrated Advertising Campaign Strategy & Creative Services
WEBSITE
https://www.formul8.com
ADDRESS

10 Raeburn Park #02-05/6 
088702 Singapore, Singapore

CONTACT DETAILS
+65 6325 3368
[email protected]
OPERATING HOURS
Contact company for more information
For over twenty years, formul8 has amassed a body of work across a broad spectrum of branding, advertising and digital demands.
They have conceptualised everything from advertising, branding, corporate collaterals, packaging and television commercials to websites. Together with their sister company Type A, they have helped brands elevate their social media presence by creating relevant and relatable content.
This agency is adept at helping clients distil a simple yet compelling essence of their brand while applying the standards of creative quality and empirical discipline that they have come to be known for.
Their portfolio of clients ranges from government to finance, automotive, lifestyle & retail as well as real estate sectors.
Highlights
Through the line approach and campaign strategy
Creative conceptualisation
Branding, design & content development
Digital, social media, content and video production
And that's our list of the best advertising agencies in Singapore! Have you already decided which one you'd like to visit and collaborate with? If you have, share with us your thoughts!
Now, as you gain more brand recognition through successful advertising campaigns, you may probably need to hire more professionals to help you manage your expanding operation.
While doing so, it'd be a great help to look for the best bookkeeping in Singapore — so you can keep track of your accounts with efficiency and accuracy. So, check out our list of the best such services too!