The Top 19 Places for Best Waxing in Singapore
Have you already tried all kinds of shaving creams or DIY wax products but still get entirely rid of your unwanted hairs? Then it's time to consult with the experts to look for the most reliable aesthetic clinic and get treatments for the best waxing in Singapore.
Compared to shaving, it'll bring longer-lasting results and it's also a much safer option than lasers. Most importantly, it's undoubtedly less expensive than laser treatments.
So what are you waiting for? Hurry up and take a look at our list of the top places that offer the best waxing in Singapore. You'll surely love our selections, for they feature excellent treatments, flexible costs, and accessible locations!
1.  Honeypot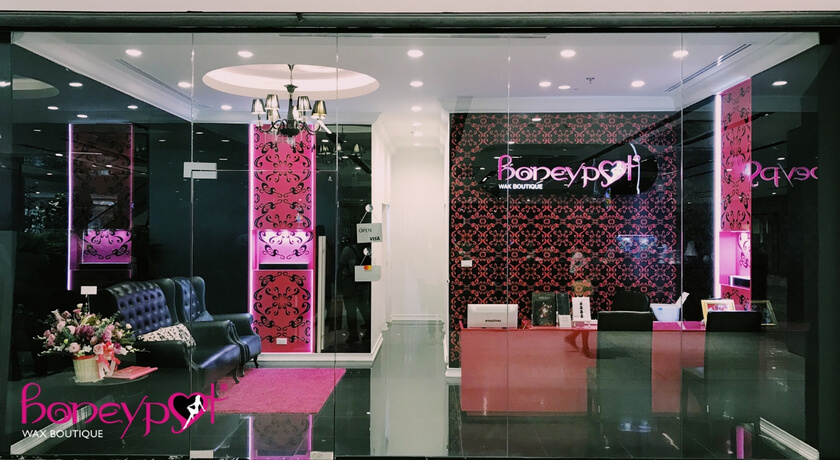 Being an award-winning waxing salon, Honeypot offers a full range of waxing services for the body and facial hair removal. Their treatments cover all parts of your body using their signature in-house strip or hot wax products.
For their facial waxing, they provide premium-quality hot wax to remove all unwanted hair and keep your skin smooth and glowing, especially when you have a full-makeup look.
Highlights
Signature products
Special promotions
Customer Reviews
Customers were overly satisfied with the wax services of Honeypot as they mentioned the almost painless treatments that made them feel comfortable throughout the session. A customer from Google Reviews wrote this feedback:
"If you want superb hair removal services, Honeypot is for you. I personally have a low pain tolerance so I go for Brazilian wax only. Their special wax and attention to detail leave me happy and smooth. They, of course, offer laser treatment too and more. Check out Honeypot!"
2.  Pink Parlour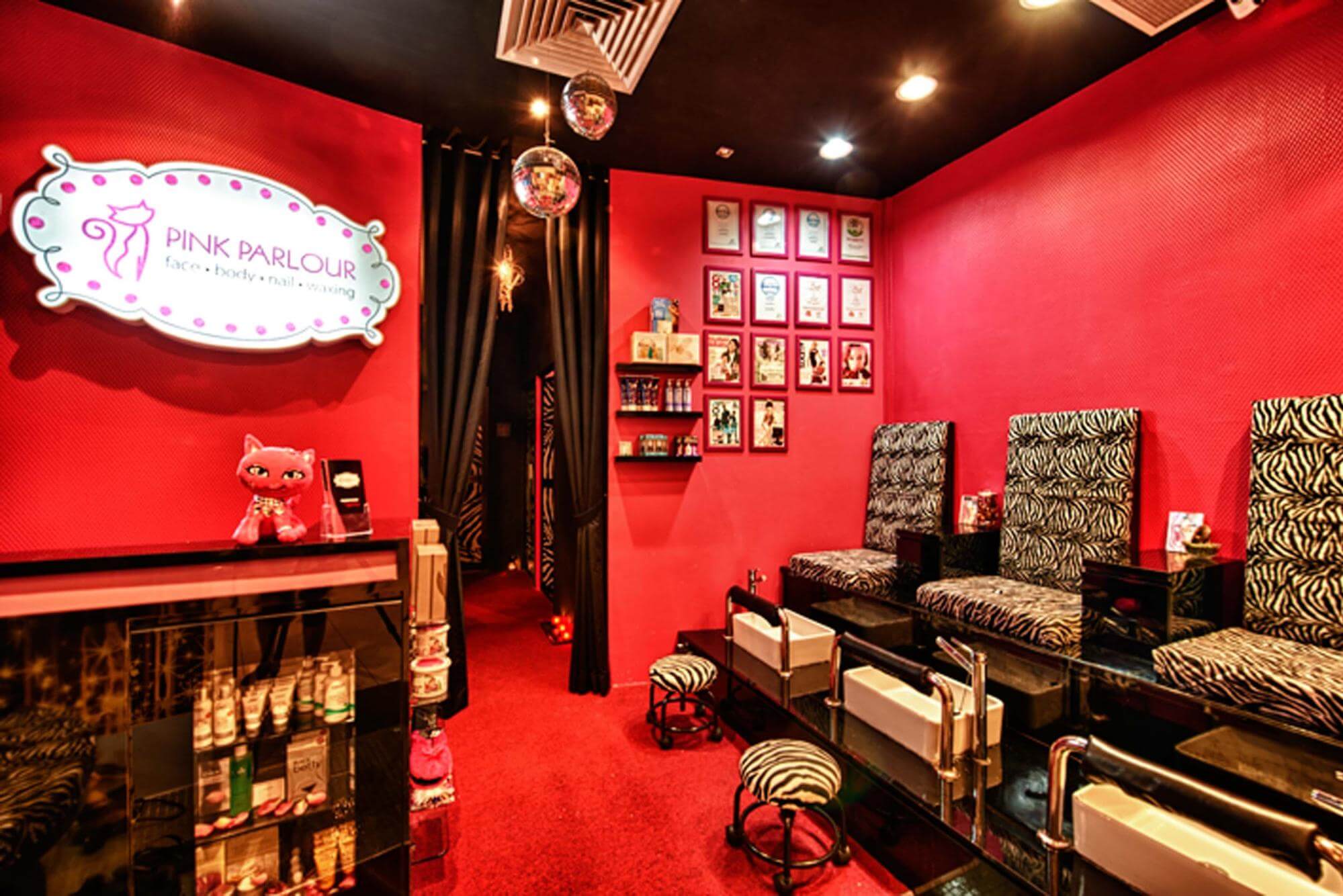 As they've been featured on various media outlets, Pink Parlour has become well-known for their wide range of services — including different hair removal methods such as waxing and IPL treatments.
When it comes to their waxing services, they have treatments for both men and women.
The greatest thing about them is that they have affordable waxing packages where you can have several sessions at a cheaper cost — this is why they have some of the best waxing in Singapore.
Other services include brow embroidery, manicures, pedicures, spray tan, and whitening.
Highlights
Online shop
Gift cards and other promotions
Customer Reviews
Pink Parlour has received praise from the customers saying that they had a delightful experience. The latter also complimented the excellent facilities and accessible location.
"Positive: Cleanliness, Professionalism, Quality. I had a good experience in Pink Parlour. Zephron was very professional and gentle in his service. The whole waxing process was pleasant. The place was clean and the location is very central. Will recommend it."
3.  Blush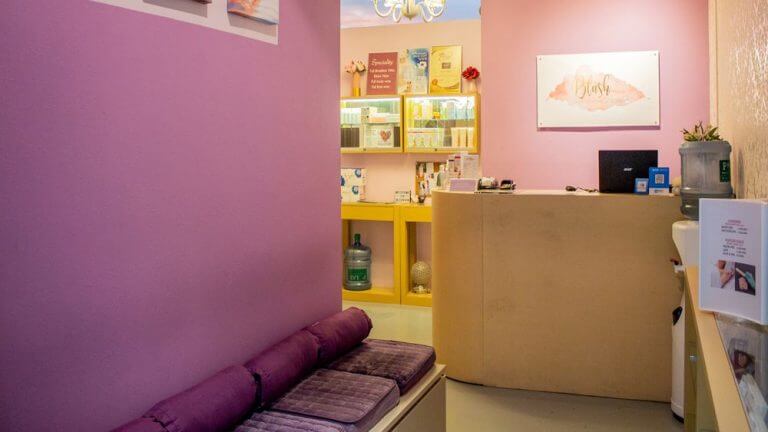 Blush has become one of the most recommended places for the best waxing in Singapore because they use the leading brands of depilatory waxes and even after-care waxes for their treatments.
Their high-quality products can prevent hair breakages, ingrown hair, painful sting, and redness.
They also offer DPL hair removal, manicure services, and whitening treatments. They also sell branded skincare products so you can maintain stronger and healthier skin.
Highlights
Branded skincare products
Special promotions
Customer Reviews
Most customers were very impressed with the overall services of Blush. They said that they had the most painless wax and they also recommended the treatments.
A customer gave this feedback on Google Reviews:
"Carol is one of the best estheticians I've been to. I had to most painless Brazilian wax I've ever had wth her and she was so kind. Technique is sanitary, no double dipping, and so is the salon. Worth the money. Whether you're a local or just visiting like me, this place is definitely worth visiting."
4.  Supersmooth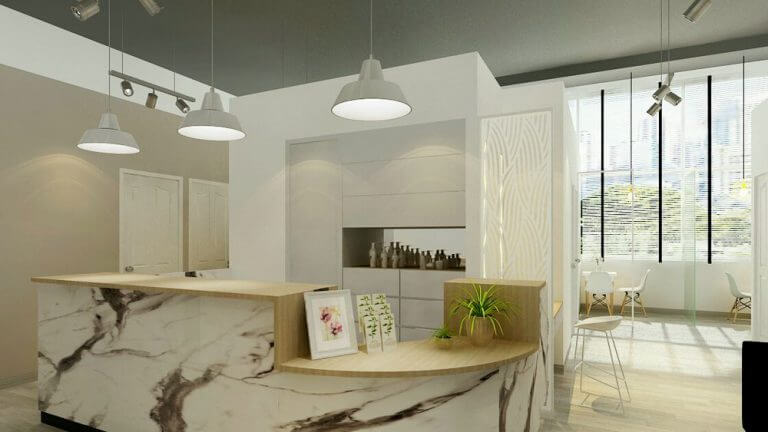 Supersmooth provides all kinds of waxing treatments including Brazilian, bikini, leg wax, and many more. They also do underarm and facial wax for lips, chin, eyebrows, giving you the best waxing in Singapore.
Aside from this, they also skin facials, body slimming and massages, nail care and spray tanning. They even have a hair salon in case you want to have a new haircut for a change.
Highlights
Skincare products
Hair salon
Customer Reviews
Many customers have complimented the detailed consultations and exceptional wax treatments of Supersmooth, which have left them with smooth and flawless skin. A customer from Google Reviews shared this experience:
"Had my first ever Brazilian wax done by Novelle 6 months ago! She was an excellent beautician who was great at reassuring me, talking to me about what to expect and letting me know when she was going to wax — and tried to make the process as painless as possible (thank you!!) Unfortunately, I was only in Singapore for a few months so I was unable to return after a few sessions — had a bad experience with a salon in Australia so I am now writing a review because I know the exceptional standard of waxing super smooth provides for their clients. Will be returning when I'm back in Singapore"
5. Nude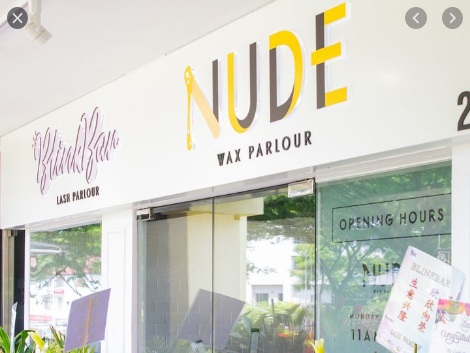 Get rid of those stubborn hairs from the face down to your toes especially made by Nude. They offer full body waxing services ala carte or in packages. What's best about it is that they offer these premium services at very affordable prices.
So, you get to avail a superior quality service, get cozy and comfortable in their spa, but paying only at a low price, so it really is a win-win for you.
Their waxing service starts at $6.00.
Highlights
Affordable rates

Full body waxing

Well-trained and experienced staff
Customer Reviews
Their clients claimed to have an amazing and painless experience, so they keep on coming back to the spa for their waxing sessions.
"Absolutely wonderful experience. No hard selling. waxing was painless and they ask you to cross check number of times if there is any strand of hair remaining. Would definitely recommend 🙂 Also, reasonable pricing for the service they offer!"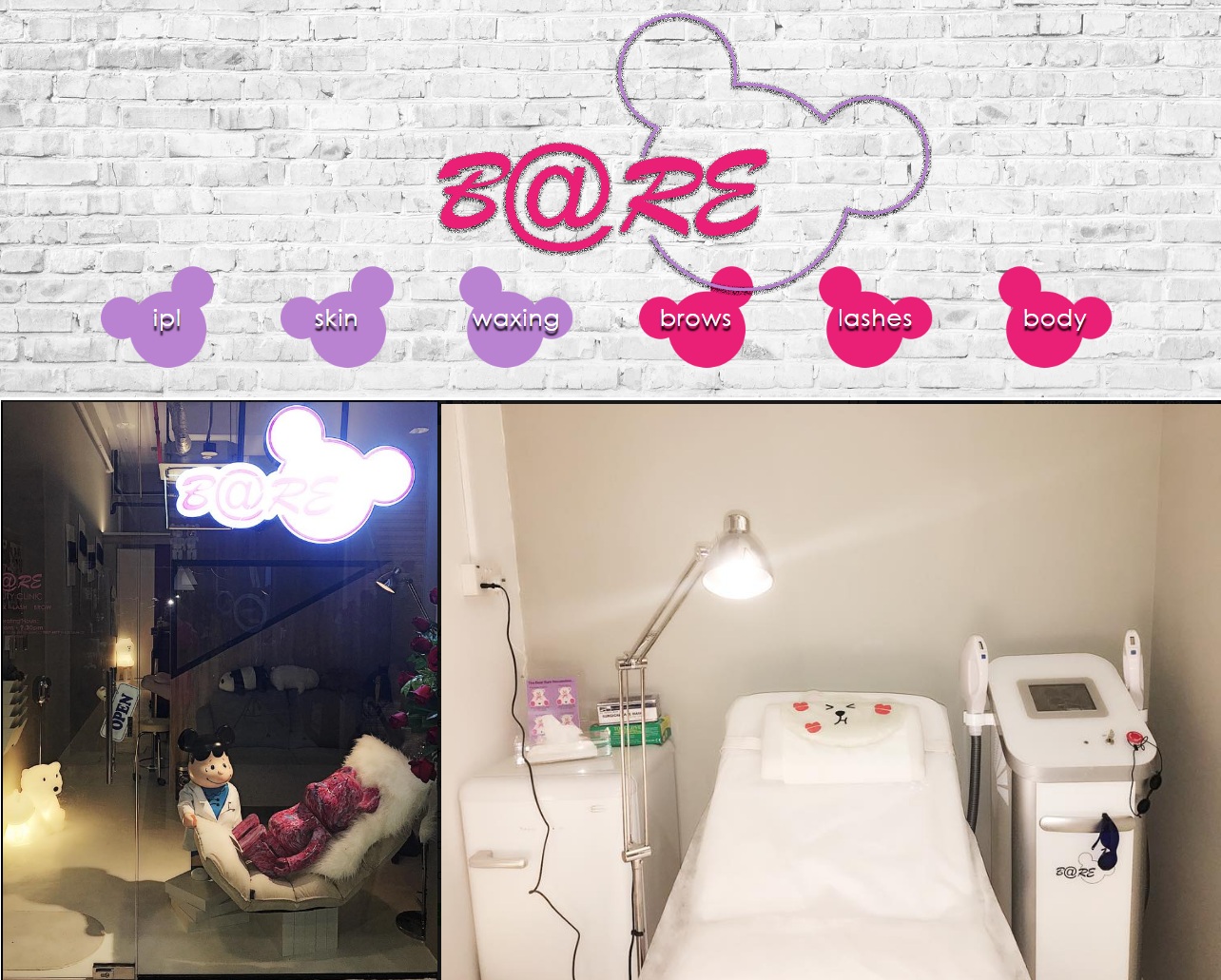 BEST FOR

Full body waxing

WEBSITE

http://www.barebeautyclinic.com/

ADDRESS

31 Lowland Rd, Singapore 547424

CONTACT DETAILS

+65 9857 6877

OPERATING HOURS
Monday – Sunday

: 11:00 am to 9:00 pm
[email protected] Beauty Clinic aims to provide excellent waxing service to its customers. They both cater to immediate and/or temporary removal of body hair. So, you can go to them whenever the need arises. 
The clinic is composed of CIDESCO and ITEC certified therapists who undergo intensive training. They are also knowledgeable in handling customers with utmost alertness and focus. Further, these staff are competent in making sure that they heed to their client's request such as pain tolerance. 
Highlights
HIVE professional range of waxing products

Clean and sanitized working area

No double dipping of spatula
Customer Reviews
You won't have to worry when you book a waxing service with [email protected] Beauty Clinic. They ensure that their clients are given the necessary service: 
I've been here 4 times already for their waxing services and this will remain as my go to waxing place. The beauty therapists are really friendly, will make you feel comfortable and forever ensuring that they do a flawless job. Bare Beauty has never fail to amaze me time and time again. ? – Rashidah Rahmat
Great service! Definitely the place to go to for waxings and IPL. Love the atmosphere and the attentiveness of the beautician. She's a great person who's excellent at her job. ? the service has been consistently good from the start. I've been going to her for months now and still perfectly satisfied! The prices are very reasonable too! ?? Do make an appointment before coming in to avoid disappointment. ? – Rayrayray Zzz
7. Nice Beauty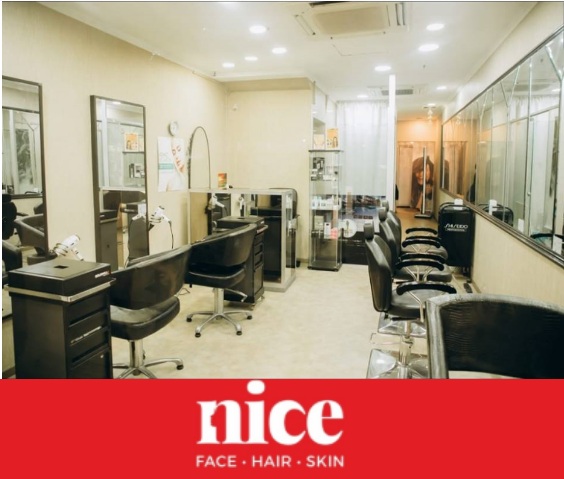 BEST FOR

Full body waxing

SERVICES

Threading, Hair Treatments, Facial, Waxing, Sugaring

WEBSITE

https://nicebeauty.com.sg/

ADDRESS
68 Serangoon Rd, Singapore 217973.
CONTACT DETAILS

6291 6626

OPERATING HOURS
Monday – Saturday

: 10:00 am to 9:00 pm

 

Sunday: 10:00 am to 8:00 pm 
You can also go to Nice Beauty & Hair Salon, formerly known as iShine Beaute and Hair Salon. This is renowned for its services for hair such cutting, coloring, and highlighting. However, the shop also provides other services such as waxing, threading, and body massage. So, if you want to fix your hair, wax your legs or body, and have a massage, all at the same time, then Nice Beauty is your go-to place. 
The shop takes pride in their natural wax concoctions which were used by them during the waxing process. These are hypoallergenic and safe for exfoliating skins. Further, they use natural turmeric creams to brighten your skin. At the end of the session, rose water is poured into their delicate skin which eases irritation and soothe the pores. 
Highlights
Natural wax concoctions

Minimal pain
8. Wax Loft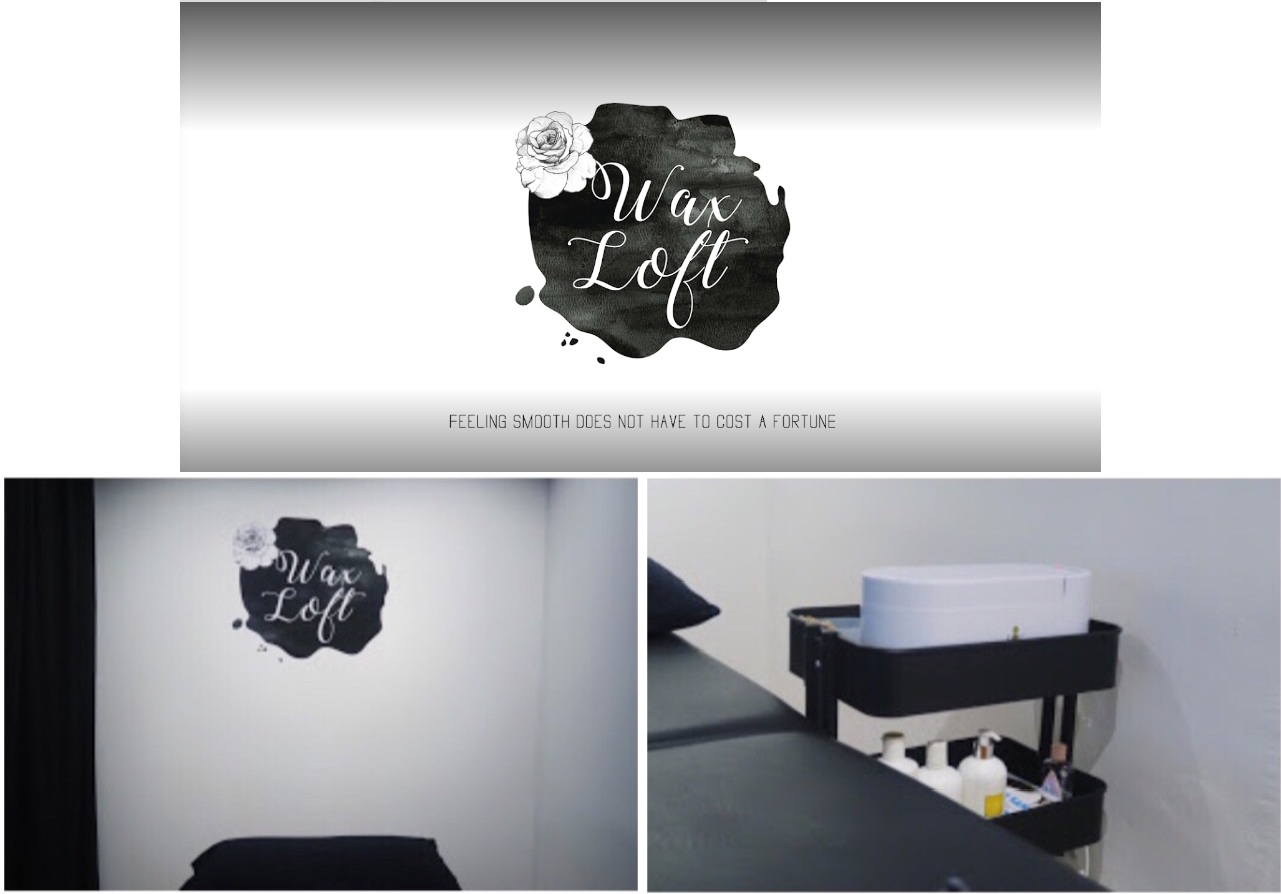 BEST FOR

Home-based waxing service, Brazilian Wax

SERVICES

Brazilian Wax, Bikini line & butt inner, Full legs waxing, Full arms waxing, Underarms Waxing

WEBSITE
http://www.instagram.com/wax.loft
ADDRESS

Wax Loft, blk 408, jurong west st 42, #01-001, Singapore 640408

CONTACT DETAILS

WhatsApp: 86934633

OPERATING HOURS
Daily

: 9:00 am to 10:00 pm

 

Late night appointments: Available upon request 
Wax Loft is a home-based waxing service in the city. You can easily locate the place as it is near the railway station. Although it is home-based, the owner assures its customers that they practice proper hygiene and technique in waxing clients. You can visit their site if you want to know about their pricing as there's a listing of available services along with the cost. 
What's good with Wax Loft is that they offer late night service. However, this is upon request and availability of their staff. 
Highlights
Home based waxing service

Affordable and budget friendly

Hygiene & meticulous

Flexible appointment slots

Excellent reviews on Instagram and Facebook

Certified Brazilian waxing service expert
Price List
After $5 off for first time client for brazilian & leg waxing service:

Full legs $40

 

Full brazilian $50

Ala carte:

Underarms: $15

Full arms: $35

Other parts: whatsapp to enquire
Customer Reviews
Some customers attest to how good the service of Wax Loft is. You can read out their sentiments below:
It's my first experience trying out Brazilian and I never regretted it! I'm so so glad that I have found Jennifer (: Super jovial and friendly!! She did it so professionally and I had such a smooth experience. Will definitely go to her again! – Mesanti D
I was instantly put at ease when I first met Jennifer and her services were nothing short of AMAZING! I couldn't find any fault her skills after having had a terrible experience with another well-known outlet. She is clean, meets all areas and is sure very comfortable to engage with. I was already planning the next session in my head even before I had completed my first! Way to go Jennifer 🙂 – Logi N.
9. Liquid Skin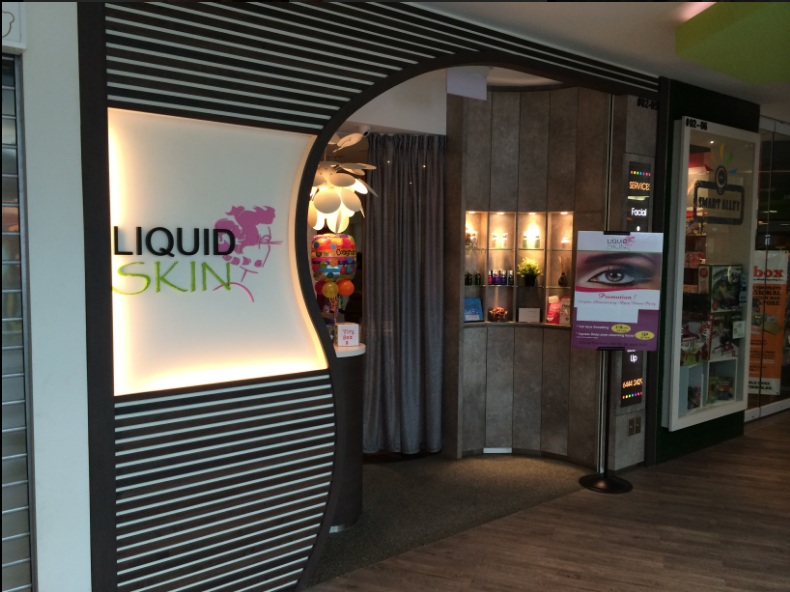 At Liquid Skin, they give you an extensive range of hair removal options. They have threading, IPL/DPL, and the traditional but definitely pain-free waxing. They use sugar wax so your skin won't dry out from the process.
Their staff makes sure that you are always comfortable while in their spa so aside from their premium quality services they also designed their place to be cozy and chic.
Get rid of those stubborn body hair from the face down to your feet with the help of the amazing staff of Liquid Skin.
Highlights
High quality services

Friendly and accommodating staff

Competitive rates
10. 6th Element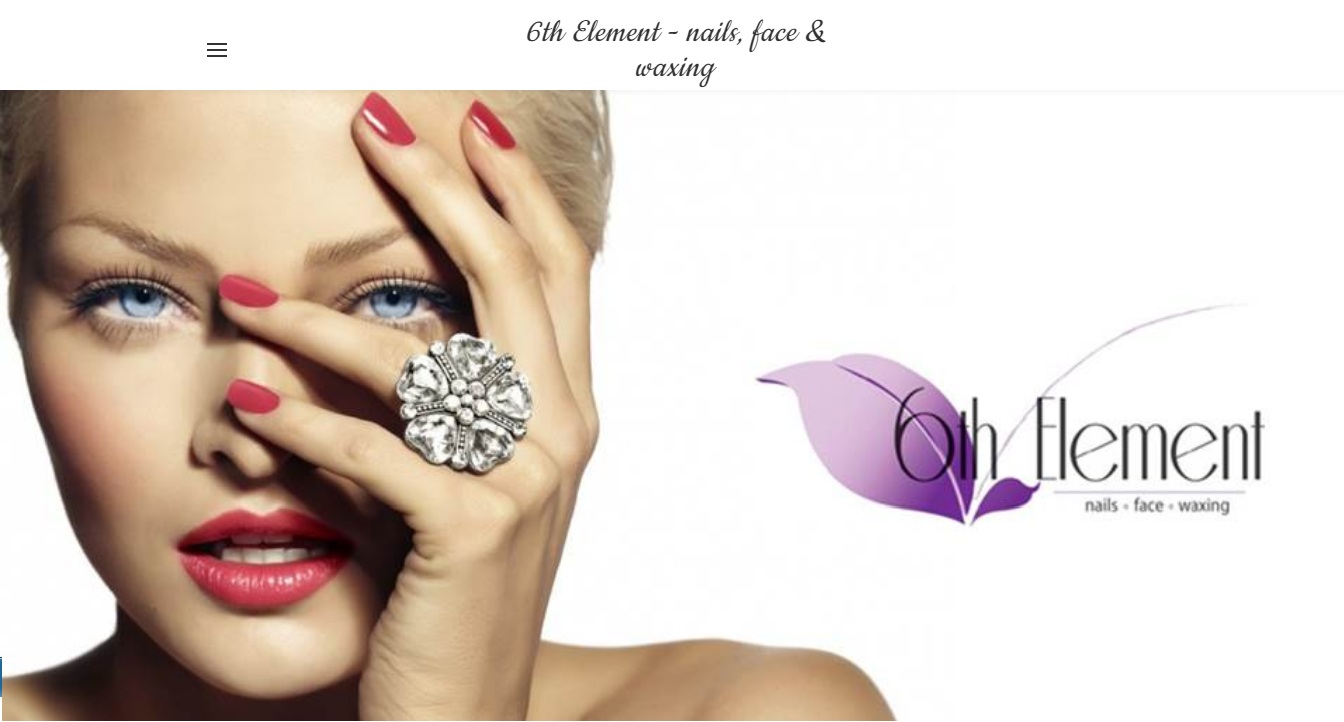 BEST FOR

Soft hair result

SERVICES

Manicure and pedicure, Facial, Eyelash extension, Waxing

WEBSITE

https://6elemt.weebly.com/

ADDRESS

22 Malacca Street #04-06 RB Capital Building  Singapore 048980

CONTACT DETAILS
65366071/ [email protected]
OPERATING HOURS
Monday – Friday:

10:00 am to 8:00 pm

 

Saturday: 10:00 am to 6:00 pm
6th Element started its business in 2010 with the vision to be the most "Trusted Nail Salon" in the city. As such, they continue to improve their service to meet the expectations of their customers. Aside from nails, they also offer facial treatments and waxing service. That means that you can go to their salon for an all-around beauty care.
Their therapists are all professional and well-trained. This was done in order to ensure that their clients are served well by the salon. They take pride in providing the best result to their clients. For instance, if you go for waxing, their treatment can soften your hair for an easier and less painful manner of removing it. 
Highlights
Professional and well-skilled therapists

Provides different kinds of services

Superb quality of work
Customer Reviews
6th Element is well-known for their quick yet flawless service. Here's a review from one of their customers:
Great service. Love the girls there. They do a good job and fast. – Geraldine M
11. D Beauty Zone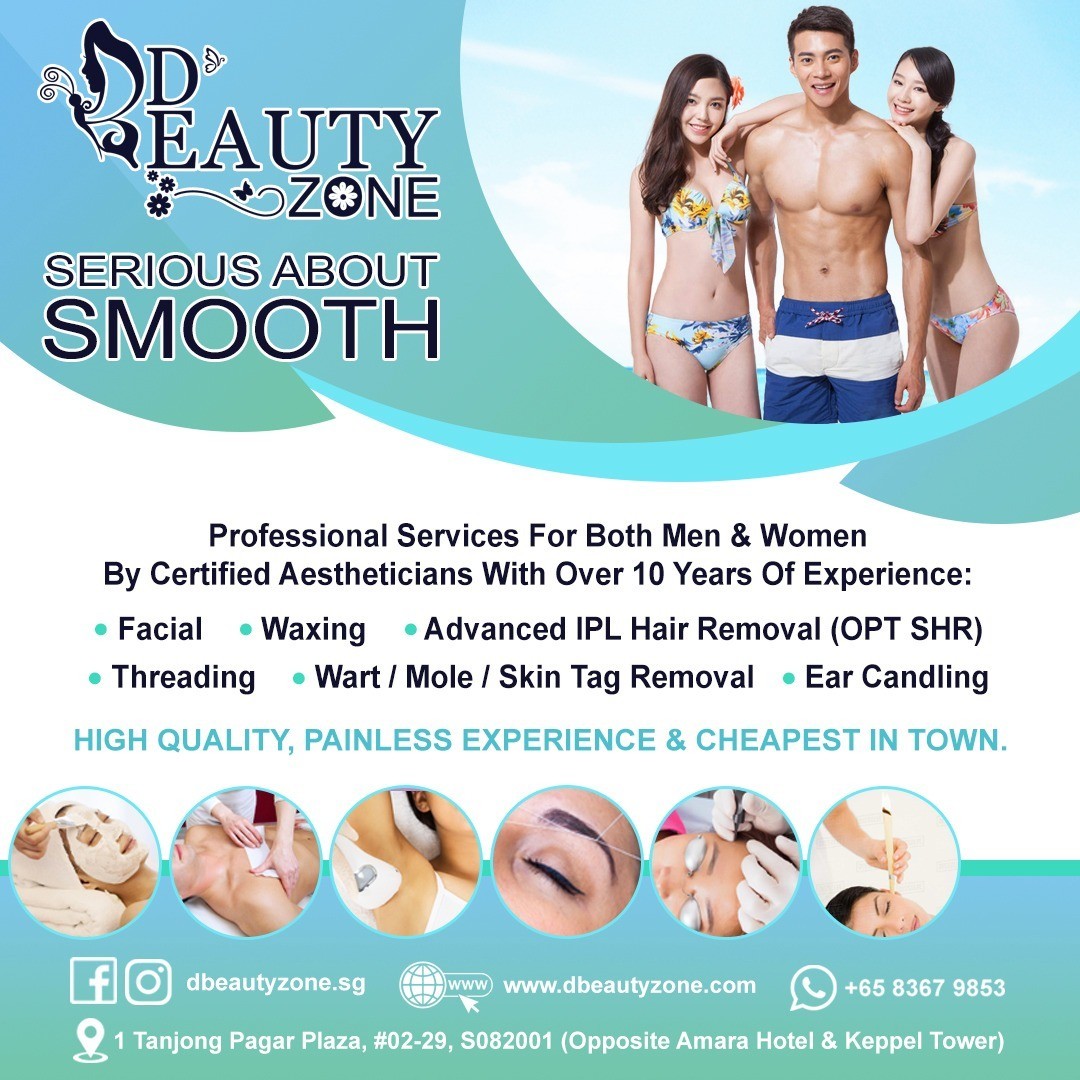 BEST FOR
Man and women waxing and facial and warts skin tags remove
SERVICES
Boyzilian waxing, Brazilian waxing, full legs wax, full arm waxing, armpit waxing, hydrating facial, Korean BB facial, mole, warts, skin tags remove
WEBSITE
https://www.dbeautyzone.com/
ADDRESS
Blk 1 Tanjong Pagar Road, #02-29, Tanjong Pagar Plaza, S082001
CONTACT DETAILS
+65-8367-9853 (Whatsapp)
OPERATING HOURS
Monday to Saturday, including Public Holiday:
11a.m. (Morning) to 8:00 p.m. (Night)Closed on Sunday.
Looking for a beauty & wellness spa that provides high-quality work and a painless experience? D Beauty Zone offers services for both men & women, such as professional waxing, Advanced IPL Hair Removal, Facial, Threading, and Mole/Wart/Skin Tag Removal.
Their studio is cozy and relaxing for the customers. In addition, what sets them apart from their competitors is that only a few clients are accepted each day, so that they can attend to their clients with the utmost attention.
Finally, their services are done by certified and experienced aestheticians, to ensure that they can maintain high-quality work.
Highlights
High-quality work
Own unique blend of natural in-house products
Experienced aestheticians
Customer Reviews
"D' Beauty Zone is great! Yvonne is very detailed and careful throughout! And also, she's pleasant lady to talk to. Would definitely recommend others to come. :)"
"Great service and loved the ambience! Yvonne was very attentive, friendly and polite. Exceeded my expectation and more. Thanks Yvonne."
12. Magnibeauty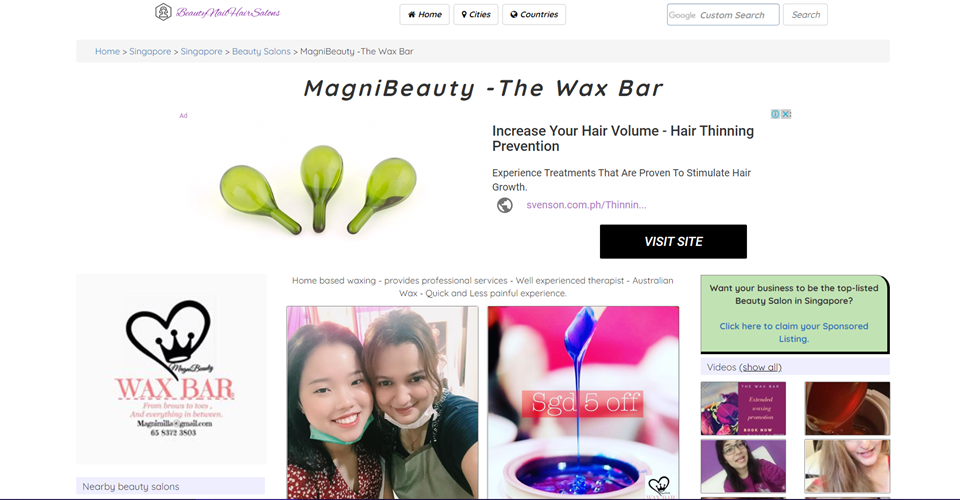 If you require an urgent waxing service but have no time to go to the mall to have it done, then you should consider MagniBeauty. It is a home-based waxing service that offers Australian Waxing, which is proven to be quick and less painful.
It's one of the shops highly recommended by previous customers, as not only are their staff experienced, but they're also experts in doing multiple waxing procedures.
Have your body waxed by the professionals, make sure to book your appointment with Magnibeauty.
Highlights
Professional staff
Budget-friendly waxing
Full body waxing
Customer Reviews
Magnibeauty has received nothing but high praises from their customers. They're great and consistent with their works, and you can get full body waxing at a more affordable price. Check out this feedback left for the company:
"Fantastic experience! Least painful brazilian wax I've ever had.
Thanks to her speedy communication, I was able to book in during my trip day stay in the city."
13. Rupini's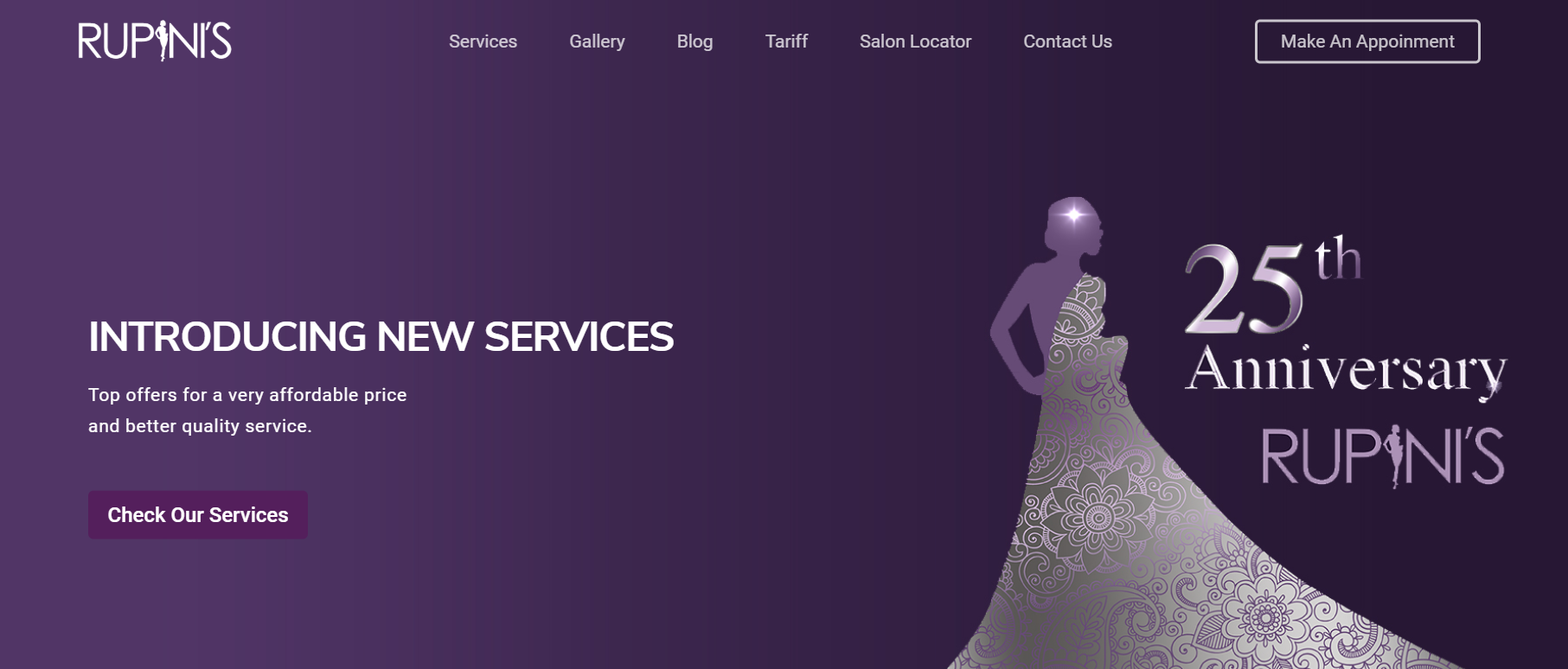 Rupini's was established in 1994. With over 25 years of experience, Rupini's has successfully provided a wide range of beauty and bridal services to all of their clients.
Rupini's specialises in wholistic care, which involves both physical and mental glowups. It's one of the go-tos for those looking for Indian beauty salons in Singapore.
Highlights
Various locations available
Wide range of beauty services
14. Beauty Matters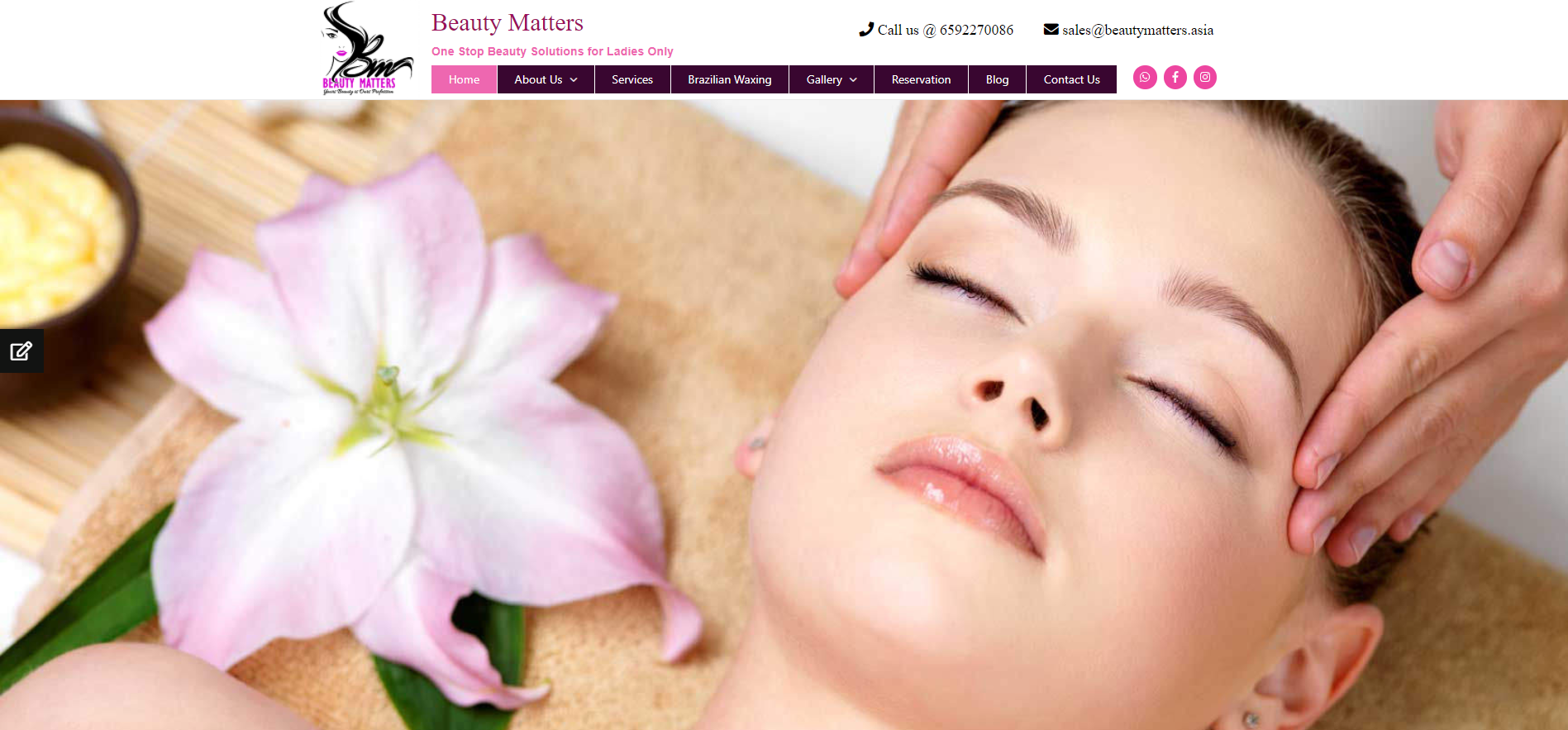 BEST FOR
Environmentally-friendly services
SERVICES
Brazilian Waxing, Body Services, Bridal Services, Beauty Services, Manicure & Pedicure, Threading, Waxing, Hair Style, Make Up, Nail Beauty, Facial, Hair Fall & Scalp Treatments, IPL Hair Removal, Henna Art, Beauty Packages
WEBSITE
https://beautymatters.asia/
ADDRESS
214 Bedok North Street 1

 

01-183 & 185 Singapore 460214

CONTACT DETAILS
Phone : 6592270086
Email : [email protected]
OPERATING HOURS
Mon-Sat: 10 AM-8 PM
Sun & PH: 11 AM-6 PM
Beauty Matters is a one-stop-shop for women's beauty solutions. They offer a wide range of services, from waxing to manicures and pedicures.
They're known as one of the top waxing salons in Singapore. With their dedication to customer satisfaction, you can rest assured that you'll receive only the best under their care.
Highlights
Services suitable for sensitive skin
Socially and environmentally responsible
15. Waxy Studio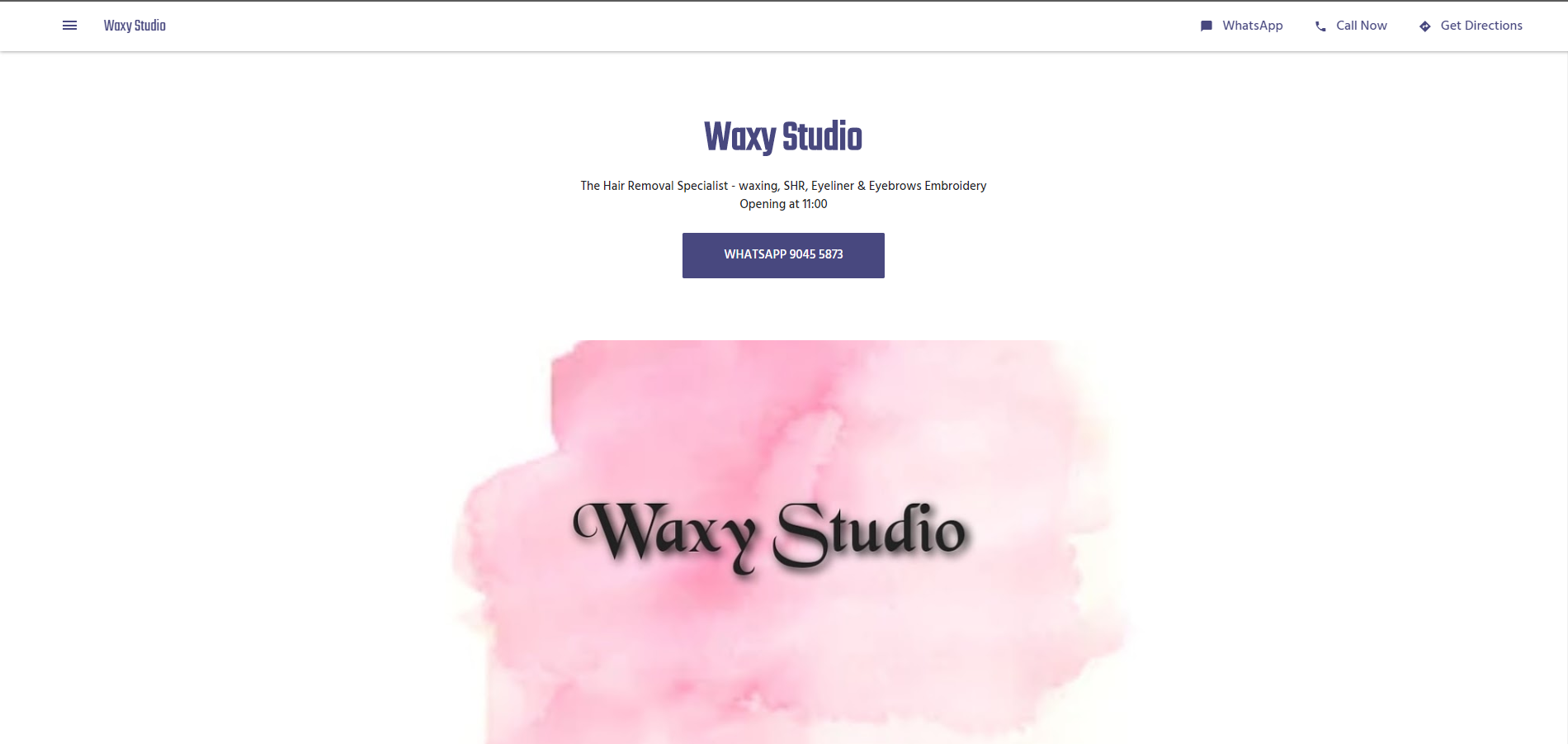 BEST FOR
Comfortable Environment
SERVICES
Waxing Services
WEBSITE
https://waxystudio.business.site/
ADDRESS
10 Anson Road #02-40
Singapore 079903
CONTACT DETAILS
9045 5873
OPERATING HOURS
Mon: 11:00 am – 8:00 pm
Tue: 11:00 am – 8:00 pm
Wed: 11:00 am – 8:00 pm
Thu: 11:00 am – 8:00 pm
Fri: 11:00 am – 8:00 pm
Sat: 11:00 am – 7:00 pm
Sun: Closed
Waxy Studio is a salon that offers various waxing services for any part of the body. They provide a comfortable and relaxing environment for customers to stay in.
With more than nine years of experience, their therapists are capable of handling any of your concerns. If you're in need of waxing services, make sure to contact them immediately.
Highlights
Affordable, quality, treatments
Relaxing environment
16. The Organic Room SG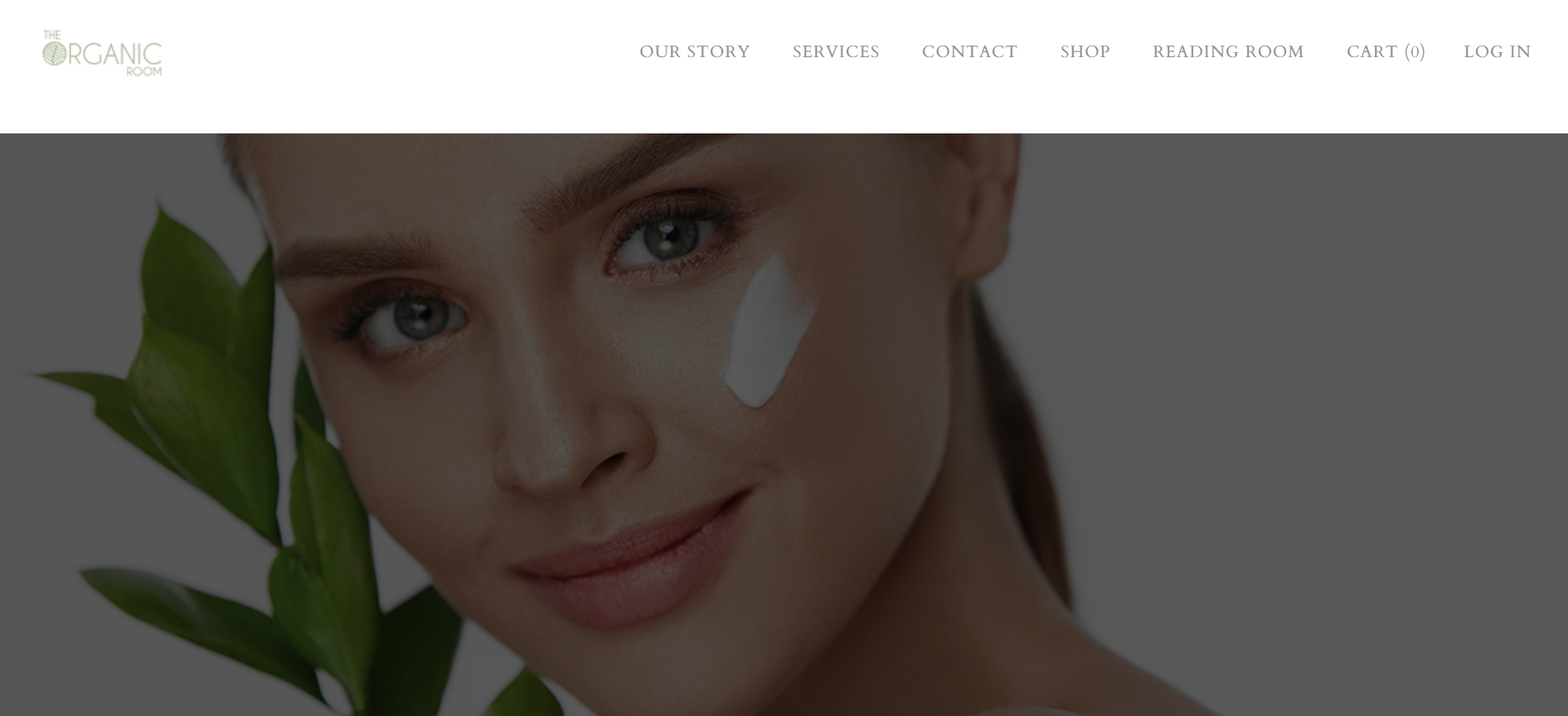 BEST FOR
Wide range of services
SERVICES
Organic Sugaring, Ear Candling, Relaxing Foot Soak, Makeovers, Organic Facials, Eyebrow Shaping, Eye Treatment
WEBSITE
https://www.theorganicroom.sg/
ADDRESS
Bugis Cube, 470 North Bridge Rd
​#04-03, Singapore 188735
CONTACT DETAILS
+65 8808 4786
OPERATING HOURS
Monday – Friday: 10am–9pm
Saturday – Sunday: 10am–7pm
The Organic Room is the perfect place to unwind and relax as you let their amazing specialists take care of your skin.
They offer different services, from facials to waxing, while reassuring you that the ingredients they use are organic and cruelty-free.
Check out more of the details on their servicing and products on The Organic Room's website!
Highlights
Great attention to detail
Quality pampering
Result-driven skincare
17. Wax Factor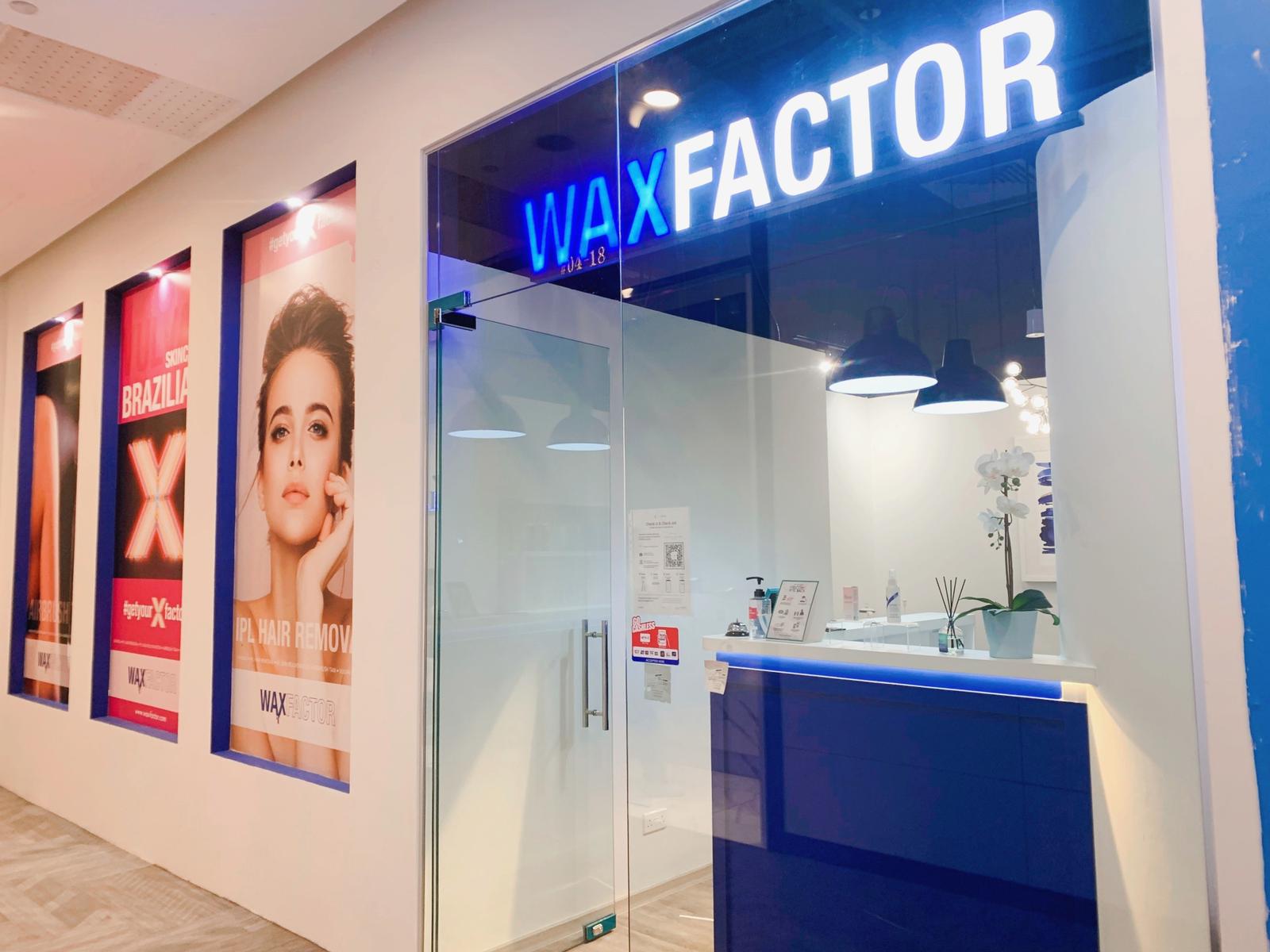 BEST FOR

Waxing Services

SERVICES

Airbrush Tanning, Brows and Lashes, Waxing for Ladies, Waxing for  Gentlemen, Vulva Care/ Bikini Whitening 

WEBSITE

http://www.waxfactor.sg/

ADDRESS

181 Orchard Road, Orchard Central,#04-18, Singapore 238896

CONTACT DETAILS

66344818 

 

OPERATING HOURS

Open everyday from 11:00AM-9:00PM
Wax Factor is a waxing salon catered to those who seek professional waxing services. They have a whole team of experienced therapists that exhibit new edged in the industry.
The theme of the salon is Mediterranean to connect to their philosophy of excellent service, giving off peaceful ambiance, and friendly and approachable therapists. With them, all clients will experience a fuzz-free journey!
Highlights
Waxing for both women and men

Airbrush Tanning

Approachable and friendly staff
Customer Reviews
Here's a review from one of Wax Factor's clients:
"They will greet you nicely the moment you enter. they will offer you drinks and assist you to your assigned room. space is clean! The attendant was so nice and so good! will definitely come back again."
Here's another one:
"Been to a few waxing parlours in Sg, Wax Factor is by far the best I've been to. Although they are new establishment that just opened up in Orchard Central, I'm treated to such ease from the arrival to the end. The therapist was indeed very professional and knows how to put u at ease .. NO PAIN at all !!! I guess it's all in the quality wax that they use.
Thanx guys!"
18. SG Best Hair Removal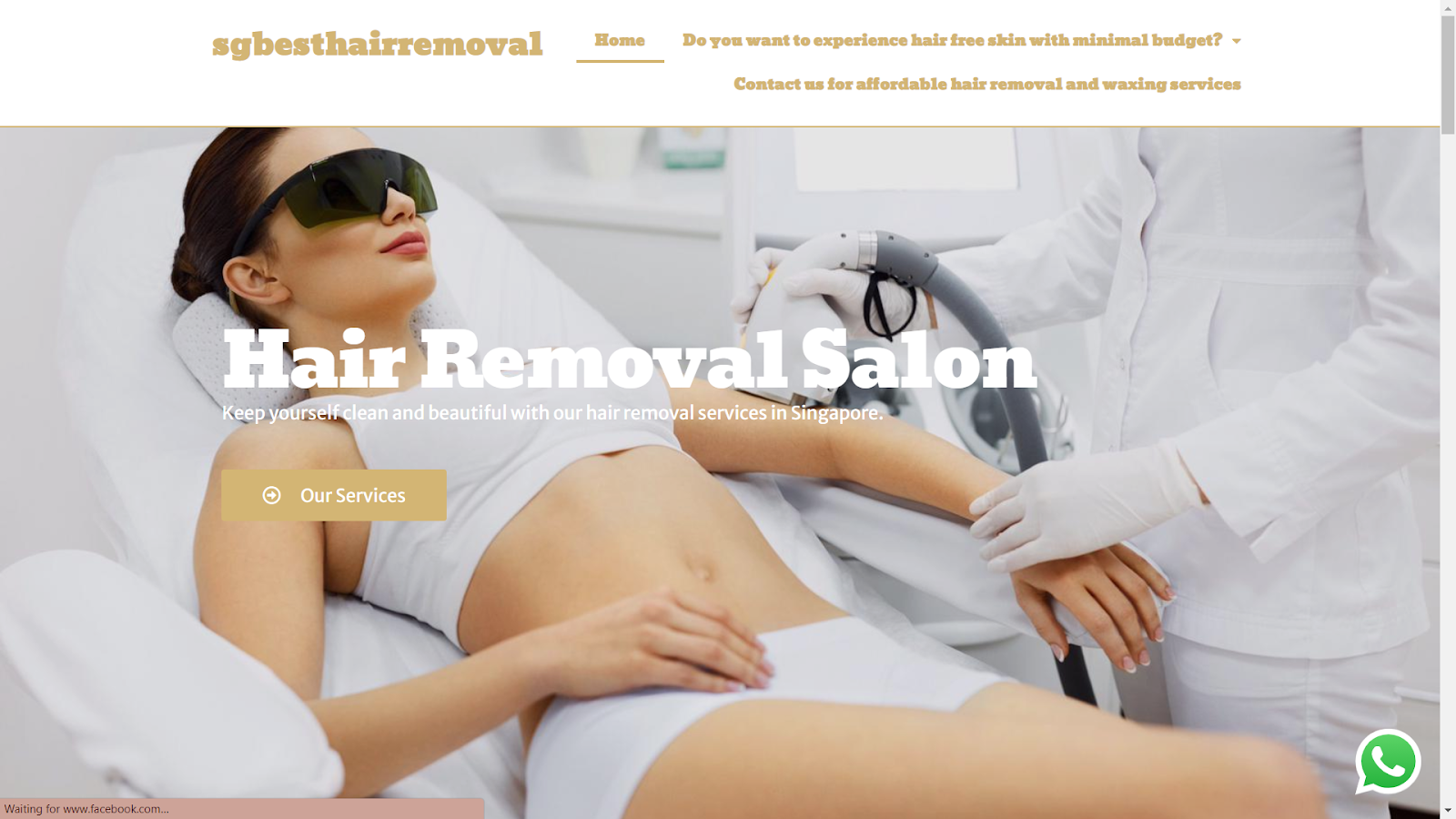 BEST FOR

Hair Removal

PRICING

Starts at $10

WEBSITE

https://sgbesthairremoval.com/

ADDRESS

SG Best Hair Removal 70 Shenton Way, #01-03 Eon Shenton, Singapore 079118

CONTACT DETAILS

Call +65 8853 0626

 

WhatsApp +65 8853 0626

OPERATING HOURS

Monday – Saturday, 11AM – 8PM
SG Best Hair Removal specialise in hair removal for both men and women, whitening facial, and eyebrow embroidery. They are a team of fast and skilled therapists that will get the work done quickly and effectively. 
The equipment they use is up to date and is proven to be safe for all skin and hair types. With their waxing service, they make sure that you get the best result that could last up to 4 to 6 weeks with minimal pain.
Highlights
Customer Reviews
Here's a review from one of SG Best Hair Removal's clients:
"Got a package for underarm hair removal after 2nd or 3rd session and can already see the results of slow hair growth. Friendly staff and worth the price. 😁" – JeremMii
Here's another one:
"Staff is friendly and nice service… no hard selling, highly recommended!
They have recently moved to Eon Shenton, this is even more convenient." – Sin Yee Chen
19. Ambeau Wellness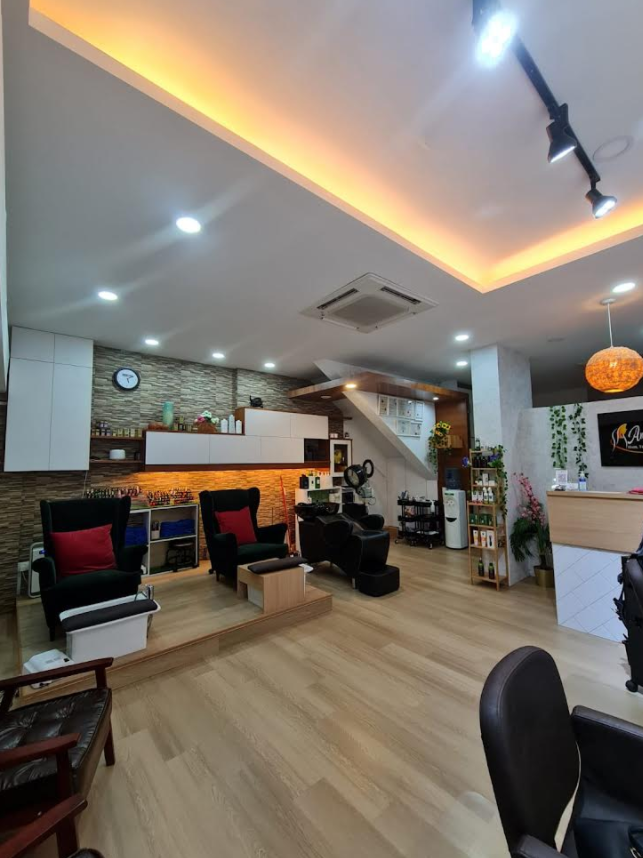 BEST FOR
Wide range of services
SERVICES
Waxing
Threading
Bleach & Polishing
Facial Treatments
Signature Facial Treatment
Hair Color
Hair Treatments
Makeup
Heena
WEBSITE
https://ambeauwell.com/
ADDRESS

#01-3087, Block 742 (Near Canadian PIzza), Bedok Reservoir Road Singapore 470742

CONTACT DETAILS
[email protected]
+ 65-6284-0752
OPERATING HOURS
Monday – Saturday: 10:00AM – 07:00PM
Ambeau Wellness is another one to consider for any waxing assistance you may need. They're one of the best salons in Singapore, with experienced professionals on the house.

Even with their luxurious treatments, you won't have to worry about them being expensive, as Ambeau Wellness offers them at much more reasonable rates. It's to ensure that clients are able to afford it and achieve their beauty needs at the best price.

What's more, they have products available to purchase that would help with the services they offer. These are all vegan, eco-friendly, and Proven to be effective.

You can get added discounts when you book their services online, so make sure to check on Ambeau Wellness' website. More information about each of their services is posted there as well.
Highlights
High quality beauty products
Exceptional services offered
Quick results
Safe procedures
Have you already visited a salon from our list of the best waxing in Singapore? Share with us your experience and tell us what you like about them!
If you'd like to know more hair removal options, see these places for the best laser hair removal in Singapore, though. They offer a whole range of services for face and body care treatments.