Our 14 Favourite Places for Laser Hair Removal in Singapore
Are you getting tired of visiting waxing salons or plucking out hair every time you need to dress up? If so, you may be wondering where to get the best laser hair removal in Singapore.
In this article, you'll find the best clinics and boutiques for permanent hair removal in Singapore. We also wrote about the basics of laser hair treatments, so you can decide on whether or not this is the best hair removal in Singapore for you.
How Much Do Laser Hair Treatments Cost in Singapore
Now, before you go choose from our top Singapore laser hair removal centres, you need to know how much you need to prepare for your consultation and treatment. These prices are on a per session basis so you should know that laser treatments usually take four to eight sessions.
| | |
| --- | --- |
| Type of hair removal | Price range (per session) |
| First consultation | $90-$140 |
| Subsequent consultations | $35-$105 |
| Laser hair removal | $150-$500 per area |
| Laser skin resurfacing | $300-$1200 per area |
| IPL | $50-$200 per area |
The Best Laser Hair Clinics in Singapore
As mentioned, hair laser removal in Singapore are delicate processes. So, we only listed those clinics with experienced doctors and aestheticians, state-of-the-art equipment and facility, and excellent reviews.
Dr. Lee Mun Heng – Cambridge Medical Group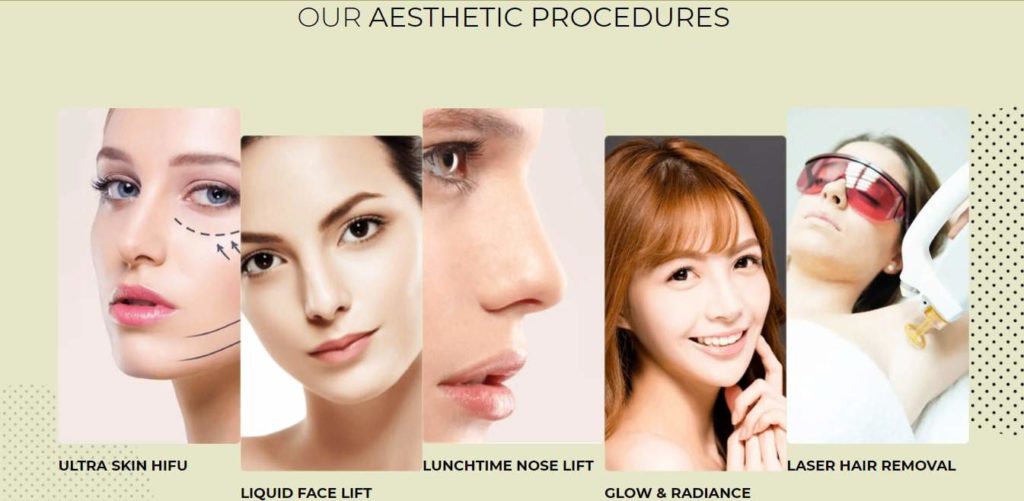 BEST FOR   
Non-invasive therapeutic programme
SERVICES
Ultra skin HIFU, liquid face lift, lunchtime nose lift, glow & radiance, laser hair removal
WEBSITE
https://www.aesthetic-clinic-singapore.com/home-heng/
ADDRESS
391B Orchard Road, #08-05A1, Tower B, Ngee Ann City, Singapore 238874
CONTACT DETAILS
+65 6432 8215


[email protected]

OPERATING HOURS
Monday – Wednesday, Friday: 10:00 AM – 6:00 PM
Thursday: 10:00 AM – 8:00 PM
Saturday: 10:00 AM – 3:00 PM
If you prefer an internationally trained and educated doctor behind your laser hair removal in Singapore, you should not miss Cambridge Medical Group.
Cambridge Medical Group is home to the aesthetic doctor Dr Lee Mun Heng. He has significant experience and contribution to minimally-invasive and holistic aesthetic medicine.
With his international training from the UK, US, and Korea, Dr Lee Mun Heng continues to be among the leading specialists offering liposuction, facelifts, and laser treatments.
This clinic uses FOTONA Nd:YAG laser, making it safe to use for all skin types and colours. This technique also has pulse-control and 3D treatment pattern (FRAC3) technology for a gentler procedure and faster results.
Additionally, Cambridge Medical Group also guarantees that this laser hair removal Singapore treatment has better targeting, making it suitable for large and small areas alike. It can also avoid ingrown hairs, irritation, and infection.
Internationally-trained aesthetic doctor
Wide range of services
Target-specific laser treatment
Informative doctor and staff
Some complaints about product upselling
Customer Reviews
Since this clinic has its very own in-house aesthetic doctor, it also provides only high-quality beauty and wellness advice. Here are some reviews from Cambridge Medical Group's customers to tell you more:
"I am grateful to Dr Lee for his recommended treatments: Fotona, Airjet and Laser treatments. His recommendations are always focused and addressed my skin issues everytime. I like Dr Lee's professionalism, the good and quick treatment results.  I will recommend Dr Lee to anyone who wants firmer, younger looking skin, like me."—Neo Jasmine
"I go for regular Fotona lasers with Dr Lee and I love it! Dr Lee is very knowledgeable about the different treatments that are suitable for different skin conditions and he is always very warm and welcoming. I enjoy every session!"—Brandon Loh
The Clifford Clinic


The Clifford Clinic prides itself on its painless and non-invasive hair removal treatments. Its laser hair removal treatments last 30-90 minutes per session, and up to six sessions at most.
To prevent all types of laser treatment side effects, Dr Gerard Ee, the clinic's lead doctor, does detailed assessments before each procedure.
Another great thing about this clinic is that it uses a cooling method to soothe its client's skin and avoid burning. Additionally, this added technology also provides a more comfortable experience to its clients.
On the other hand, if you want to have more voluminous hair, then you may also benefit from the clinic's hair transplant services. The Clifford Clinic also has other treatments like IPL, fat freezing, non-invasive eye bag and double chin removal, among others.
Overall, if you prefer a clinic that has a menu of other treatments and procedures on top of say, a Brazilian laser hair removal in Singapore. the Clifford Clinic should be visited. 
Expertise in reconstructive surgery
Detailed assessments before procedures
Cooling method for a better experience
Hair transplants and other aesthetic treatments
Long waiting times
Expensive services
Edwin Lim Medical Aesthetic Clinic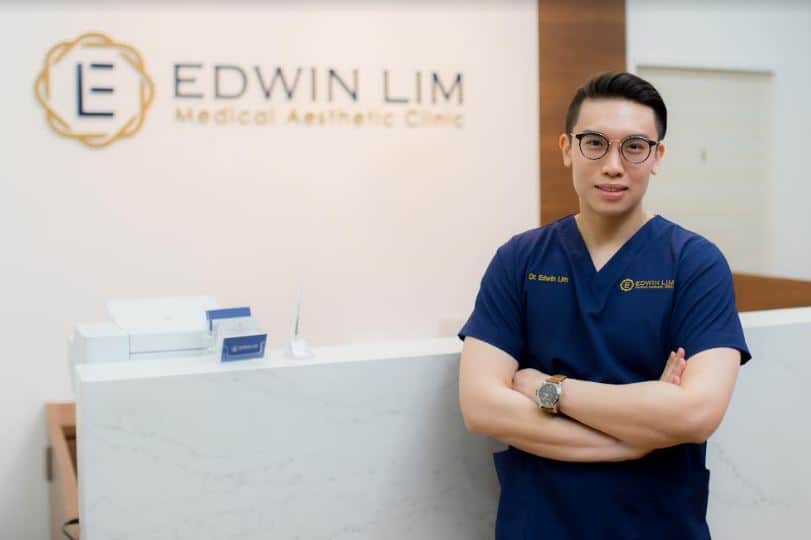 BEST FOR   
Laser hair removal for different skin types and areas
SERVICES
Botox and Filler Injectables, Acne and Pigmentation Lasers, Medi-Facials, HIFU, Hair Removal Laser and Fat Freezing
WEBSITE
https://edwinlimclinic.sg/
ADDRESS

2 conveniently located clinics

East clinic – #02-12/13 Changi City Point

Orchard clinic – #05-51 Lucky Plaza, Orchard Medical Specialists Centre (By appointment only)

CONTACT DETAILS

96372218 (whatsapp only)

OPERATING HOURS

Monday – Friday: 11:00 to 8:00 pm

Saturday: 11:00 am to 6:00 pm
Edwin Lim Medical Aesthetic Clinic offers a wide selection of medical aesthetic procedures that addresses most of the usual skin concerns. Their head doctor, Dr Edwin Lim, specialises in anti-aging, acne, pigmentation, acne scars and laser treatments.
They are equipped with the safest and latest in medical aesthetic technology for their treatments. Dr Edwin's goal is to provide evidence based anti-aging and aesthetic treatments that are both safe and effective with minimal downtime and discomfort.
Its hair removal treatments are highly effective, showing results within a week after the first session. However, most will still need 6-10 sessions for permanent hair removal.
This clinic uses the Triton DIOLAZE XL, a laser that uses two types of special wavelengths (810nm and 1064nm) to remove hair permanently and painlessly. This laser treatment works on hair of all colours and coarseness, and is also safe for dark skin tones.
The laser's spot size is also large enough to cover a wide area over a short period of time, allowing for faster treatments, even for larger areas such as the entire legs or back.
Another plus point about this clinic is that it has its own line of specially formulated skincare products like serums, moisturisers, acne and pigmentation treatments, as well as whitening supplements. Hence, aside from pursuing hairless skin, clients can also address their other skin concerns in a convenient one stop shop.
If you've always wondered about the cost of their laser hair removal and other treatments, do not hesitate to contact their clinic and chat with their friendly and helpful staff. 
Fast laser treatment sessions (5-20 minutes)
Applicable for all types of skin colour, body area and hair coarseness
Specially formulated skincare line to enhance results
Laser has a cooling tip for pain-free treatments
Lucky plaza clinic is by appointment only
Clinics are closed on sundays
Customer Reviews
With its wide range of effective treatments and high quality of customer services, Edwin Lim Medical Aesthetics continues to impress its customers. Here are just some of its positive reviews:
"Great service, not pushy and friendly team! I see Dr Edwin for laser hair removal and I am so happy that I no longer need to shave regularly."—LaShay Jones
"I've been having treatments with Dr Edwin now for the past 3 months.  Highly recommended and hands down my absolute favourite aesthetic clinic!!! Dr Edwin is a real artist in his profession, keeping me comfortable and at ease before, during and after procedures. He is incredibly talented and meticulous with his work and he really cares about the end results. Naturally, he is keen to meet my expectations, but it's great that he also advises on what would be suitable and feasible in terms of what he can achieve."—Alexander Lee
The Ogee Clinic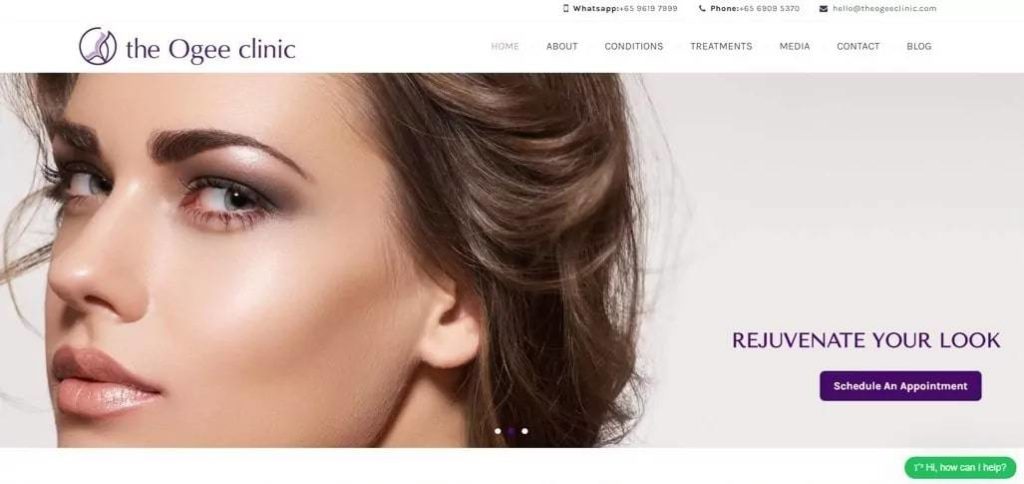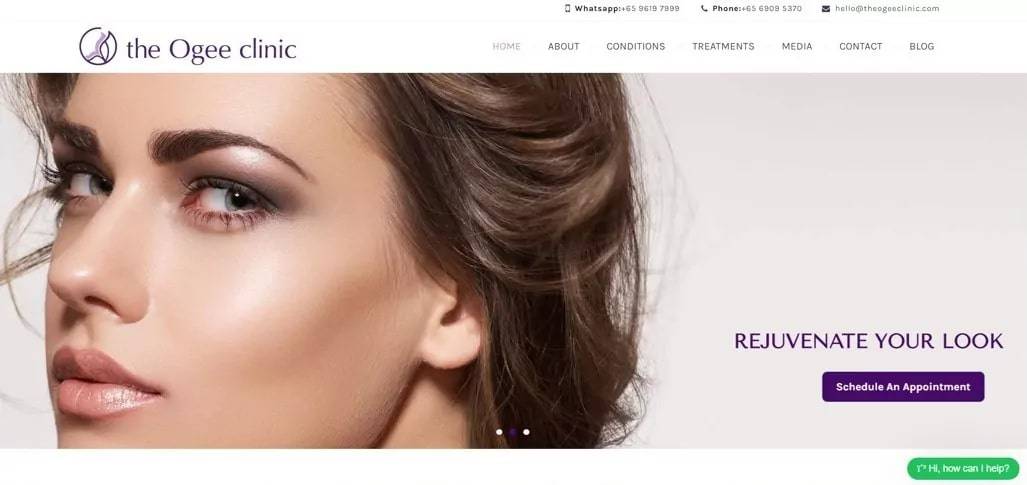 BEST FOR   
Non-surgical facial rejuvenation and anti-ageing
SERVICES
Dry skin, acne scar, dull skin tone, pigmentation, wrinkles and fine lines, moles, warts and other skin growths, enlarged and open pores, facial droop and sagginess ultraskin hifu, fotona 4d lift, liquid face lift, lunchtime nose lift, eye rejuvenation, glow and radiance, juvederm volite, botox, scar: eliminate, laser hair removal
WEBSITE
https://www.theogeeclinic.com/
ADDRESS
1 Raffles Link, City Link, B1-12/14 Singapore 039393
CONTACT DETAILS
+65 6909 5370
OPERATING HOURS
Monday – Friday: 11:00 AM – 8:00 PM
Saturday: 10:00 AM – 3:00 PM
Sunday: By appointment only
Laser hair removal is just one of the many aesthetic procedures that The Ogee Clinic provides. It's headed by Dr Heng Wee Soon, a general practitioner who specialises in fillers, injectables, facial contouring, and other non-invasive procedures.
Its laser treatments provide precise and predictable results in just 5-7 sessions. The clinic also provides goggles and uses anaesthetics to keep its clients relaxed while the laser hair removal is ongoing.
It also prides itself on its speedy treatments. Treatment for larger surface areas like the back and legs can last a brief 20-30 minutes, unlike many other laser treatments.
We can only imagine how quick and easy their laser facial hair removal in Singapore is!
Fast and effective treatments per session
Anaesthesia for a painless procedure
Expertise in a wide range of non-invasive techniques
Downtimes of 3-5 days
Greater focus on skincare treatments
Customer Reviews
Customers have praised The Ogee Clinic for its signature treatments and customer services. Read these reviews to gain more information about the clinic:
"It was a very pleasant session. i went there to do laser. it was my first time and i was super scared of pain. doctor heng patiently explained the entire process to me, reassured me and also gave me so much confident. laser wasn't too uncomfortable. no hardselling after the session as well. everyone was professional. location is also central! would go again!!"—Christine Young Kayi
"Great experience. I had a 20min consultation session with Dr. Heng. A patient, detailed and experienced doctor. Staff is warm and welcoming too! I underwent a laser and facial and was very satisfied with the results"—Reia
Aesthetics and Hair Clinic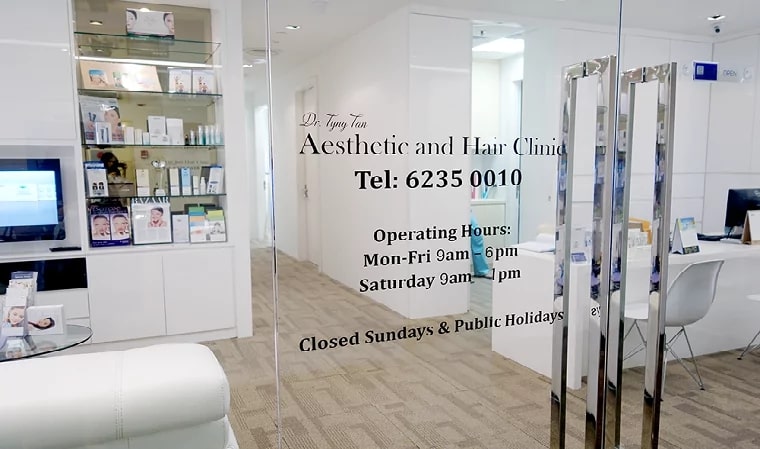 Dr Tan Tyng Yuan of Aesthetics and Hair Clinic specialises in hair loss and hair transplantation. She's also one of the few doctors certified to carry out FUE and FUT hair transplants.
To complement this specific expertise, Aesthetics and Hair Clinic also offers laser treatments for those who want to rid hair of hair from certain body parts. The clinic also offers an in-office consultation to plan the best hair removal treatment for its clients.
Aesthetics and Hair Clinic uses the long-pulse Nd:YAG laser. With this technology, customers of all skin types and colours may benefit from the clinic.
Aside from hair services, Aesthetics and Hair Clinic also offers body and face procedures. Additionally, the clinic also has aesthetic products, which customers can order online for convenience.
Interestingly and ironically, Aesthetics and Hair Clinic is the place for both best laser hair removal in Singapore and hair growth as well. 
Expertise in hair treatments
Laser treatment for rich skin tones
Available aesthetic products
Certified for FUE and FUT hair transplant
May not be the best for light-skinned people
Customer Reviews
Here are some customer reviews claiming that the best laser hair removal in Singapore comes from The Aesthetics and Hair Clinic:
"Wonderful experience each visit to Dr Tan, staff are well trained and polite, able to answer any queries and very accomodating to change of schedules. Results are effective. Would recommend for anyone interested in laser hair removal."—Calvin Au
"My experience at Dr Tan's clinic has been absolutely amazing. The service is stellar and I daresay you'll be hardpressed to find better elsewhere. It has been a year since my hair transplant and I have also been through a hair laser routine. I am extremely happy with the results, and most importantly gained back my confidence."—Shannon Siow
Datsumo Labo
Datsumo Labo is a Japanese hair removal salon with over 80 locations worldwide. Here in Singapore, it has two locations situated at the heart of the busiest neighbourhoods to cater to clients with busy schedules.
Its Super Hair Removal (SHR) treatment is applicable for all bodily surfaces. To fulfil its commitment to full body and facial pampering experience, Datsumo Labo also has numerous package deals, covering 3-22 body parts per session.
This clinic also uses the plant-based Princess Gel, which helps cool the treatment area during the laser treatment. This Japan-made gel also has moisturising and whitening properties, thus improving the overall texture and appearance of the treated surface.
Additionally, Datsumo Labo also offers a trial menu to cater to unsure first-timers. It even has birthday promos and referral programmes to provide affordable aesthetics procedures.
Contact their clinic now to ask about their procedures such as underarm laser hair removal and more!
Additional cooling and moisturizing gel
Affordable laser packages
Numerous promotions and referral programmes
Complaints about customer services
No doctors on-site
Customer Reviews
Read these reviews to know what to expect should you choose Datsumo Labo for your laser hair removal:
"My first appointment last week was with a Vietnamese Mandarin-speaking staff. She is friendly and patient. While she encouraged me to sign a package with them since my leg hairs were thick and dark-coloured, she did not come across as strong or hard-sell. Their packages are affordable and I signed with them."—Jiayee Lim
This place is very convenient. I really enjoy the fact that with the newcomers' package it's a lot cheaper. I can see that my hair is visibly reducing. Also, their communication and appointment booking have been quite breezy."—Ev Ie
The Aesthetics Centre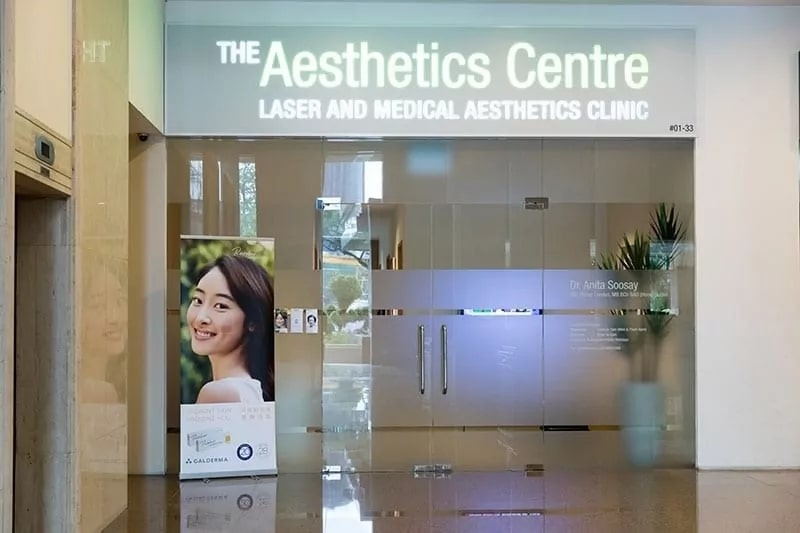 The Aesthetics Centre is yet another laser hair removal clinic backed by science and medicine. It conducts detailed assessments per client to ensure that their skin and hair can benefit from the clinic's treatments.
This clinic uses three types of medical-grade lasers for optimal results. It uses Candela GentleMaxProTM, ND-Yag, and Diode laser types that are perfect for Asian skin.
However, since these laser types work best for those with dark-coloured skin and hair, the clinic may not cater to those with lighter shades of hair.
Additionally, The Aesthetics Centre also offers other types of bodily and facial treatments. So, customers can enjoy body contouring, skin rejuvenation, and many other treatments under a single roof.
But the best thing about this clinic is that its head doctor, Dr Anita Soosay, has a special interest and expertise in laser treatments. With her training abroad, mostly from Italy and the UK, she continues to be a leading aesthetic doctor in the Southeast Asian region.
Detailed assessments pre-treatment
Perfect for dark-coloured skin and hair
3 types of medical-grade lasers for best results
Expertise with numerous laser types
Excellent customer services
Not applicable for light-coloured hair
Customer Reviews
Among its many features, The Aesthetics Centre seems to impress its clients the most with its personalised and warm approach. Here are the customer reviews that have shared such sentiments:
"I had hair treatment at the clinic recently, and I found it very effective and successful. When I went for the consultation with the Dr. Anita for the first time, I was little hesitant in talking about the treatment I require. But she took care in understanding my situation and the treatment that is required and proceeded with it accordingly. All the staff and Dr. Anita are both very professional and friendly, and took a lot of care in the treatment"—Cv Aravind
"I have been a client at Aesthetics Centre for almost 2 years now for all my laser hair removal and have received nothing but excellent treatments! Dr. Soosay is not only professional with a great eye for detail and aesthetic balance, she is also a really nice person and very invested in her clients wellbeing. Her team is equally professional, responsive and helpful and there is great flexibility with appointment scheduling. I have always been 100% satisfied with the care and the results and can highly recommend Dr. Soosay's clinic!"—Lisa Marie Koch
The Body Firm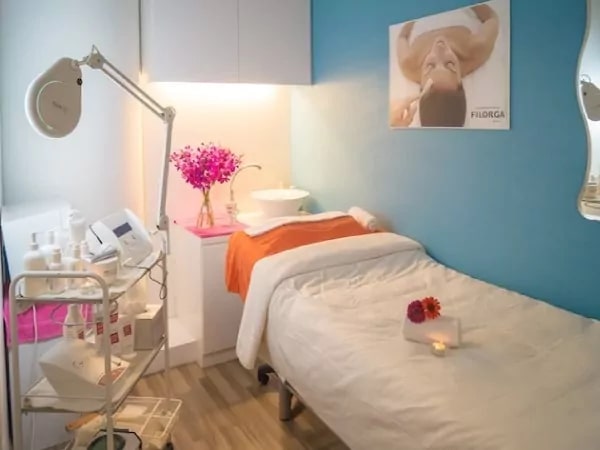 The Body Firm offers an array of aesthetic treatments such as hair removal, body shaping, facial, and massage. While this aesthetic clinic doesn't have doctors on-site, it has trained and skilled aestheticians working on the latest equipment in the industry.
For its hair removal services, The Body Firm uses Dynamic Pulsed Light (DPL), a superior treatment compared to the usual IPL. And unlike IPL, DPL can also get rid of thin and fine hair for more flawless skin.
The best thing about this clinic is that it offers its hair removal treatments to men and women. To add to that, it also does one-on-one consultations with clients to provide bespoke treatments for them.
The Body Firm also has special promos and trial periods so potential clients can see results for themselves before committing to long-term treatments.
One-on-one consultations
Treatments for men and women
Special promos
Applicable to thin and fine strands of hair
Customer Reviews
From its facials to its hair removal services, The Body Firm continuously receives praise for its pampering services. Here's a review from one of their DPL customers:
"Just wanted to give a shoutout to body firm! I'm in the midst of my DPL treatment (arms, underarms, legs) and was surprised to see my hairs get finer after the very first visit. It's been super effective for me so far & I am only half way through, can't wait to share again in time to come!"—Jerilyn Moon
Supersmooth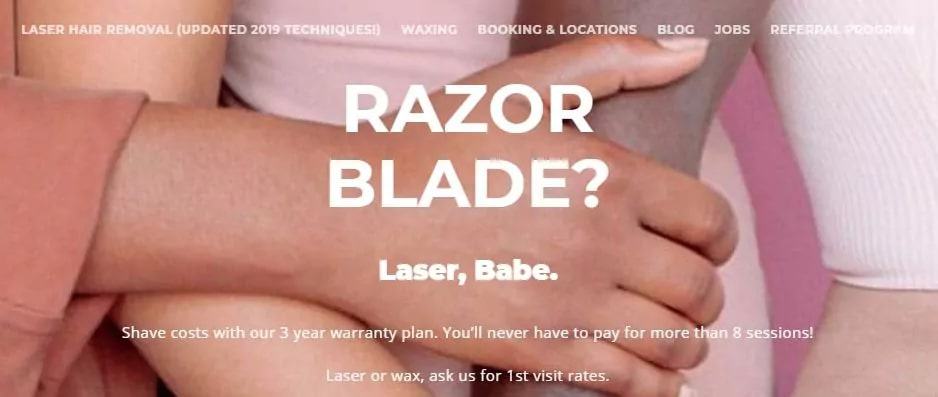 Supersmooth prides itself on its very own OLED technology, a new hair removal technique developed right here in Singapore. The salon guarantees that with this hair removal treatment, clients can remove full beards and Brazilians without any pain.
One of the best things about this salon is that it's one of the first few salons to provide laser treatment to richer skin tones without burning or irritating the skin.
Supersmooth's treatments are also applicable for men. So, clients looking for ways to remove beard and chest hair may also benefit from this salon.
The clinic also offers free consultations and cost-effective trials so clients can get the treatment they need and want. It even has a referral programme where clients can get free laser treatment sessions for every person they bring to the salon.
Those looking for other body treatments may also find Supersmooth's body contouring and waxing services useful.
Laser treatment for rich skin tones
Applicable for men and women
Available options for waxing and body contouring
Referral programme for free laser treatment sessions
Customer Reviews
Many Singaporeans go to Supersmooth not just for its effective hair removal, but also for its compassionate care. Here are just some of the reviews that have such motivations:
"Vicky helps me with laser hair removal and she always makes me feel at ease. She always check on me if I am okay and gives me good recommendations! I trust her alot despite feeling very intimidated initially. Thanks Vicky! Strong recommend her"—Monica Koh
"Vicky is my therapist for laser hair removal and she is very nice and professional. She will constantly check on me to see if I feel any discomfort and will follow up with me on my experience with the lasers so far. I trust her very much, thank you Vicky!"—Rachel Ang
Wink Wax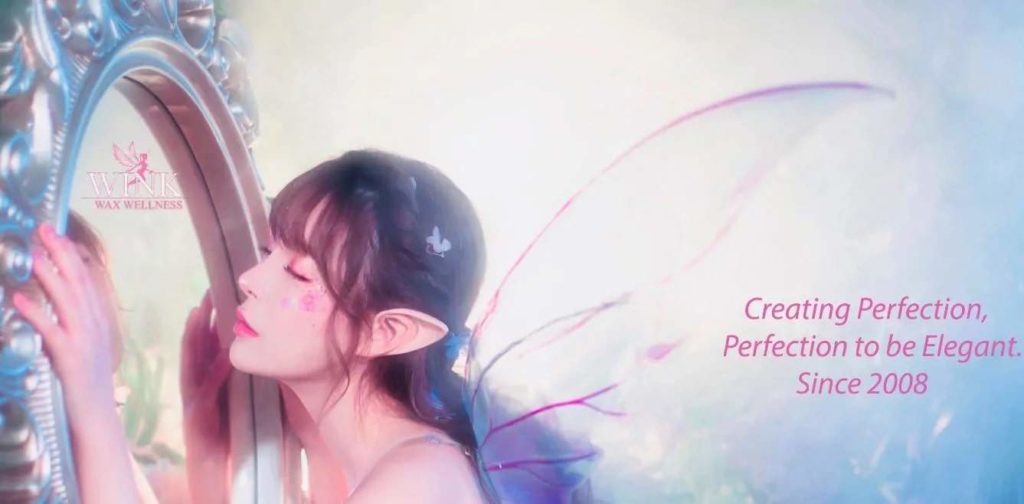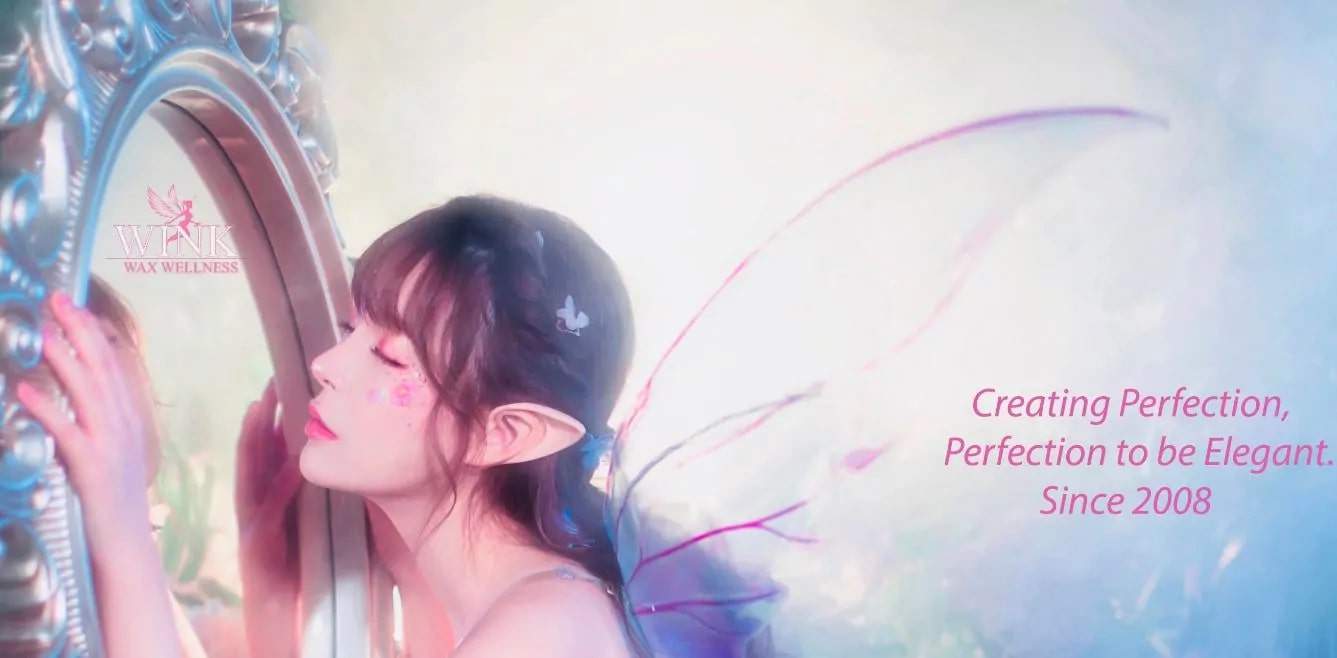 BEST FOR   
Unisex hair removal
SERVICES
Rates
WEBSITE
https://www.winkwax.com/
ADDRESS
Tanjong Pagar 99A Tanjong Pagar Road, Level 2 (Shop House) Singapore 088520 (Next to Orchid Hotel. Take Exit A from Tanjong Pagar MRT)
Somerset Starhub Centre, 51 Cuppage Road #01-07 Singapore 229469 (Exit Somerset MRT. Behind Centrepoint & beside Holiday Inn)
CONTACT DETAILS
Tanjong Pagar: 9365 3150 / 6536 8785
Somerset: 9456 7047 / 6733 2037


[email protected]

OPERATING HOURS
Monday – Friday: 11:30 AM – 8:30 PM (last appointment at 7:45 PM)
Saturday: 11:30 AM – 7:00 PM
Despite its name, Wink Wax is another one of the top places to get laser hair removal in Singapore.
It offers a wide range of hair removal services, so clients can choose from wax, IPL, DPL, and optical pulse technology (OPT) options. With cooling technologies, Wink Wax assures its clients painless laser treatments.
Accessibility is also one of its strong suits because Wink Wax's services are applicable for all genders. Additionally, the salon brand also has two convenient locations around the island.
It even has special trial prices for those who still want to test out its services. Besides it also offers special promos such as the unlimited permanent hair removal priced at $288.
The salon also offers a 20% discount for students and just about anyone during their birth month. Wink Wax even has options and promos for couples who want to get hair removal services together.
Discounts for students, birthday celebrators, and couples
Unlimited permanent hair removal packages
Numerous hair removal options
Cooling technology for painless treatment
Friendly and informative staff
Lack of doctors on-site
Greater focus on waxing treatments
Customer Reviews
Aside from its special deals and numerous hair removal options, Wink Wax is also well-known for its friendly and respectful staff. Here are the reviews from customers who claim to have received the best laser hair removal in Singapore from Wink Wax:
"Last year i took laser hair removal service ( 10 sessions package) and honestly i had no words to describe..It was such a wonderful experience 🙂 To begin with, i was bit nervous especially dealing with pain as i never tried it before but the staff who attended me was vert sweet, gentle, professional & friendly that made me so comfortable during the entire time which helped calm my nerves….took care of me very well 🙂 Results were very promising. Laser equipments used to treat is high end. Very clean inside..Good hygeine and the overall Quality of Service is Excellent!!!"—Sami
"I've been having my sessions for waxing and laser hair removal at Wink Wax for a few years now and I highly recommend Ann and Lyan – not only are they detailed, thorough and fast, they are also really friendly and I enjoy my sessions with them. I've tried other waxing places before but it's hard to find waxers(?) who can actually do it quick, clean and fast such that there is minimal pain with maximum results. Hence I do appreciate that they are able to do so :)"—Ovidia Goh
Pink Parlour Singapore
BEST FOR   
Hair removal
SERVICES
Alpha Brazilian, Alpha Underarm, Hair Removal, Waxing,
WEBSITE
https://www.pinkparlour.asia/sg/
ADDRESS
10 Tampines Central 1 #05-09/10 Singapore 529536  
13 Stamford Road #B1-17 Singapore 178905 277  
Orchard Road #B2-18/18A Orchard Gateway, Singapore 238858  
1 Jurong West Central 2 #03-39 Jurong Point, Singapore 648886  
205 Hougang Street 21, #02-17, Heartland Mall – Kovan, Singapore 530205
CONTACT DETAILS
https://www.pinkparlour.asia/sg/contact-us/
OPERATING HOURS
Tampines 1: Monday – Saturday: 11:15 AM – 9:00 PM
Sunday: 11:15 AM – 7:00 PM  

Heartland Mall: Monday – Saturday: 11:15 AM – 9:00 PM
Sunday: 11:15 AM – 7:00 PM  

Orchard Gateway: Monday – Saturday: 11:15 AM – 9:00 PM
Sunday: 11:15 AM – 7:00 PM  

Capitol Piazza: Monday – Sunday:11:15 AM – 9:00 PM  

Jurong Point: Monday – Saturday: 11:15 AM – 9:00 PM
Sunday: 11:15 AM – 7:00 PM
Since 2005, Pink Parlour has provided numerous hair removal options to Singaporeans. It offers the best laser hair removal, wax, and IPL treatments, as well as pedicure, manicure, brow embroidery, whitening, and tanning services for an all-around pampering service.
Its laser treatment guarantees permanent hair removal. Pink Parlour's treatments also provide whiter and more even skin after such treatments.
Pink Parlour even has monthly subscriptions for its hair removal services. And for those who want a one-stop-shop for all their beauty needs, the salon also offers multiple packages with three treatments for a cheaper overall price.
The best thing about this salon is that it has five locations spread across Singapore. The salon also has its online shop. Thus, customers can find fitness and wellness products like home workout equipment and skincare products.
Numerous hair removal options
Packages for overall pampering
Whiter and smoother skin after treatment
5 convenient locations in Singapore
No upselling of products
Customer Reviews
Read what customers have to say about Pink Parlour's quality of treatments and customer services:
"Cilia is really good. She made it less awkward and almost painless. I have sensitive skin and she gave good advices on what to do. No hardselling as well. There is another young lady as well, but i didnt get to see her name."—
"First time visiting the outlet at Capitol Piazza. Su Fang is very thorough, informative and meticulous. She provided post-care advice. No hard selling at all. In the end I was the one who signed a package with them due to her good quality service! Will be back for sure."—Ruth Tang
Cutis Medical Laser Clinics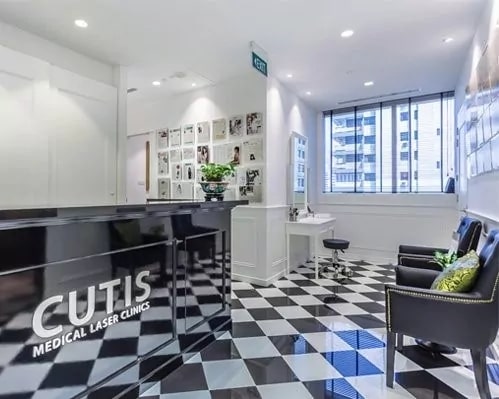 BEST FOR   
Different types of laser hair removal methods
SERVICES
Rates
WEBSITE
https://www.cutislaserclinics.com/
ADDRESS
9 Scotts Road, Pacific Plaza, Scotts Medical Center #08-07 Singapore 228210
CONTACT DETAILS
+65 6801 4000
OPERATING HOURS
Monday – Friday: 10:00 AM – 8:00 PM
Saturday: 9:00 AM – 3:00 PM
Just as its name suggests, CUTIS Medical Laser Clinics is an expert in laser technology. With its signature laser treatments, it offers solutions to acne, pigmentation, unwanted hair, and bulging veins.
This award-winning clinic has its very own aesthetic doctors, Dr Sylvia Ramirez and Dr Amy Wong. With their extensive expertise and knowledge in medical aesthetics, CUTIS remains on top of the latest non-invasive beauty procedures.
For its hair removal services, CUTIS offers two options, the LHE and the CUTERA laser hair reduction. The LHE option provides a fast and non-ablative hair reduction solution that has the shortest downtime.
On the other hand, the CUTERA option uses CoolGlide lasers which have longer wavelengths. Thus, it applies to all skin types, even on tanned skin.
Its lasers also have built-in cooling technology to ensure painless yet permanent hair removal.
Two doctors on-site
Two options for hair removal and reduction
Applicable for tanned skin
Minimal downtimes
Wide range of laser services
Expensive services
Not the best customer services
Customer Reviews
Customers appreciate how the clinic's staff and doctors explain the treatments in detail before every procedure, making them feel safe and at ease. Here are reviews that share such sentiments:
"Warm and pleasant experience from start to finish. Dr. Sylvia explains everything about the treatment thoroughly, so you'll be well informed as a patient. And best of all, she doesn't require you to get unnecessary procedures! Would definitely go back and recommend Cutis."—Aria Jason
"This clinic is nothing short of amazing. Dr Sylvia and her team are very professional, helpful and attentive. They make a genuine effort to get to know you and your skin and understand what you need to get the results you want, without pushing anything on you that you are not ready for. I found the experience fantastic all around and am really happy with the results."—Saskia Brocx
Wellaholic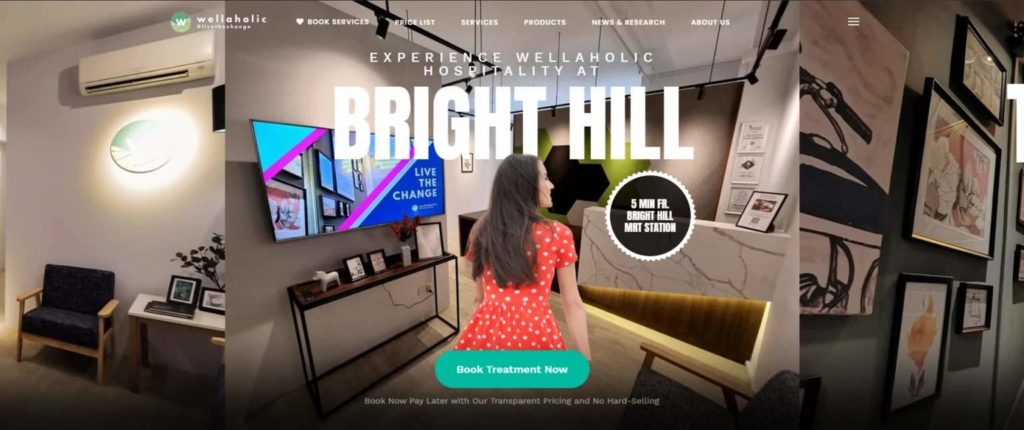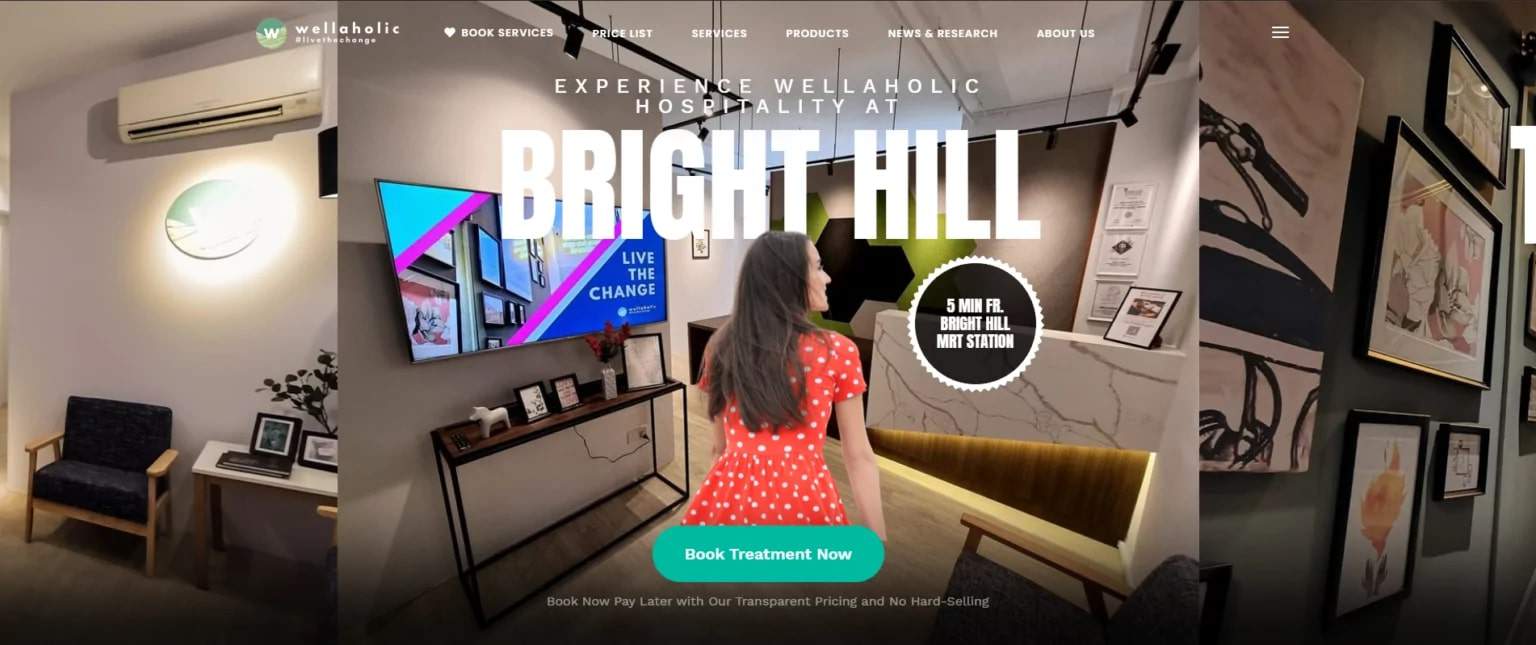 BEST FOR   
All types of aesthetic services
SERVICES
WellaSmooth
SHR Permanent Hair Removal PTT with After
Glow Lifetime Maintain Mode  

HairGrow
Microneedling for Scalp Scalp Booster LLLT

WellaShape
WellaShape 360 Ultrasonic Cavi 360 Wella
Freeze Wella
Sculpt Lifetime Maintain Mode for Wella
Shape Stretch Mark Microneedle  

WellaFacial
Elight Facial Collagen Boost Microneedling Wella
Boost Skin Booster Radio Frequency V-lift LED Cell Regeneration  

TeethWhite
WEBSITE
https://www.wellaholic.com/
ADDRESS
Locations
CONTACT DETAILS
+65 8181 1814 |

[email protected]

 

Tai Seng: +65 6816 8088
Tanjong Pagar: +65 8499 8984
Jurong East: +65 8499 4980
Lavender: +65 6816 8038
Kovan: +65 9058 5640
Bright Hill: +65 8852 3499
Orchard: +65 8869 5640
OPERATING HOURS
Monday – Friday 11:00 AM – 10:00 PM
Public Holidays: 11:00 AM – 8:00 PM
Wellaholic is one of the most well-known aesthetics brands, with seven convenient locations on the island. It's also one of the few salons open during the late hours at night and on public holidays.
This salon provides facials, hair removal and regrowth treatments, body slimming, and teeth whitening services. For Wellaholic's hair removal services, it prides itself on its signature Wellasmooth package.
This package has unlimited SHR permanent hair removal treatments as well as post-treatment therapy (PTT) to give clients smooth, glowing, and hydrated skin.
To maintain high-quality services and to stay on top of the latest technologies and techniques, Wellaholic trains its staff every month.
The best thing about this salon is that it has male and female therapists and aestheticians. Thus, clients get to choose their service technician for a more comfortable experience.
Freedom to choose among male and female therapists
Applicable for men and women
Hair removal and skin improvement package
Award-winning salon
Open on public holidays
Lack of doctors on-site
Some complaints about customer services
Customer Reviews
But what customers love about Wellaholic is that its treatments are painless and fast, yet still effective. Here is some feedback to help you understand why customers believe it has the best hair removal:
"It's been doing my treatments here for more than a year and the cleanliness is 10/10 from day 1 till now. The treatment was totally painless and fast too. The service is always on point. I was having sensitive and dry skin and the staff gave the best advice for it. My experience there is always great. Pricing is also reasonable. One of best place for laser hair removal."—Anju Pandey
"The place itself has a very pleasant and homely ambience. The staff who attended to me, Micaela, was very nice and patient also! As it was my first time at Wellaholic, she took the time to explain clearly what it is about, the steps involved, and assured me that the underarm hair removal process is a gentle one and not as painful. During the process, she was also explaining and gave advices about how to care and maintain after the procedure which I found useful and nice :)"—Xi Ru Teng
Geo Aesthetics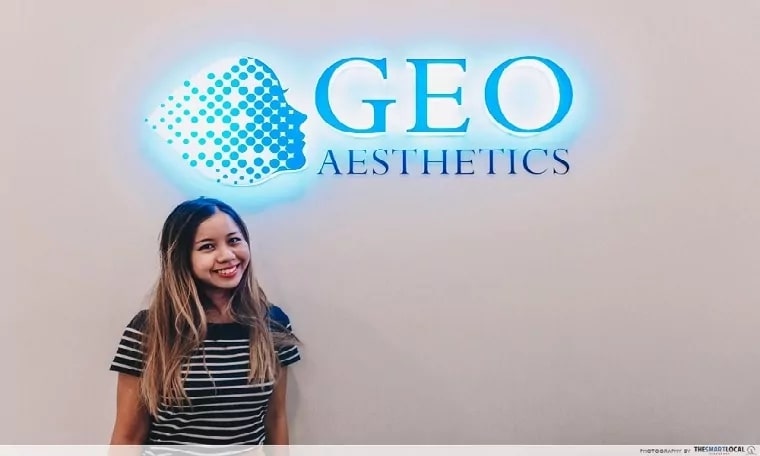 Geo Aesthetics prides itself on its being one of the most sought-after beauty clinics in the country. With its wide range of non-invasive services, even celebrities spend their pampering days in this clinic.
This clinic is popular for its rejuvenating facials but it also has more long-term skin care treatments. Geo Aesthetics uses diode-laser technology for immediate and long-lasting solutions for acne, pigmentation, and scars.
Some of its treatments are also bundled as treatment packages. It even has referral programmes and special trial prices for newcomers.
Additionally, Geo Aesthetics provides useful suggestions for skincare. Thanks to its online shop, clients can also get skincare products from Geo Aesthetics right after their treatment session.
However, its high-quality services also come with a price. So make sure you've got the money to spare when going for consultations and treatments with this clinic, especially since it offers treatment contracts.
Skincare treatment packages
Aesthetic and clean rooms
Laser treatments with no downtime
Some complaints about upselling
Customer Reviews
Customers praise Geo Aesthetics for delivering fast and effective results, complete with high-quality customer care. Here are just some of its customer reviews:
"I have been coming to them for 3 months and my skin got extremely better in such a short time. My skin is healthier, brighter and pimple free. I did not expect to have such great results so quickly! The beautician explained about the procedure and is always willing to give me advice. On top of that, the cost is reasonable. Would love if they have more facial service which I can try it out."—Dianne Chan
" Super glad that I found this place! I loved how painless the whole process was. My skin has never felt cleaner and my pores are also visibly tighter after my pore treatment with them. Really enjoyed my experiences here. It will be nice if they can have more appointment slots so I can have more dates available to choose from. Highly recommend this treatment!"—Candice Ong
What You Need to Know about Laser Hair Removal
Now, before you decide which clinic to visit for laser hair removal, you first have to make sure you're ready for such treatment.
Here are some of the things you need to know about laser hair removal to guide your decision-making process.
It works on all skin types. Unlike IPL, laser treatments are effective for all skin types and colours.
Results take time. Some may benefit from 6 sessions while some may need up to 12 treatments. Results will vary depending on the type of laser used and your body's reaction to the treatment.
Results may not last forever. You may need touch-up treatments after a year to maintain what you've achieved in your previous sessions.
You need to clear the area before treatment. You should remove hair before the first session. You can do this by shaving, but not by plucking or waxing.
Sun exposure and tanning treatments are big no-nos. It isn't advisable to proceed with laser hair removal if the area has been exposed to the sun within the last 4 weeks. You also shouldn't sunbathe while unfinished with all your laser treatments.
Do not apply anything to the area before treatment. That means no deodorants, makeup, or sunscreen on the treatment area.
No sweaty activities within 24 hours after the treatment. You should avoid sweaty activities such as working out or relaxing in saunas because it can promote bacterial growth in the treated areas.
Avoid exfoliating at least a week after treatment. You also have to be more gentle in the treated area. If you feel pain, you may take pain relievers like Paracetamol. For worse symptoms and side effects, consult your clinic.
Laser treatments are complex scientific treatments. Thus, you should only trust a clinic with licensed and certified doctors or at least, a salon with the most experienced technicians using certified laser equipment.
Frequently Asked Questions about Laser Hair Removal Services
---
Now that we've ended our list, we hope you can finally choose where to get the best laser hair removal in Singapore. Once you're done with your full laser treatment, you won't have to worry about having unwanted hair for long, or forever!
If you know other places to get safe and effective laser hair removal, feel free to leave us a message. With your suggestion, we can look into other local businesses and hopefully share more recommendations with fellow consumers.
You may also be interested in our article on the establishments offering the best IPL services in Singapore, by the way. IPL (intense pulsed light) therapy is a viable alternative to laser hair removal for most cases.