Top 9 Clinics for the Best Liposuction Cost in Singapore
Do you want to instantly lose the excess fats on your body before your summer family outing starts? The clinics with the best liposuction cost in Singapore can be your perfect option as you'll instantly lose unwanted fats in no time!
However, bear in mind that while liposuction procedures can permanently remove fats, you'll still have the responsibility to maintain a healthy lifestyle, or else, you'll continue to gain weight and get bigger.
There's no need to worry if it's your first time or you've had a bad experience before, by the way. We've got your back as we're listing only the clinics that have the best liposuction cost in Singapore with personalised treatments and affordable costs! Check out our top choices:
(Note: This list is in no particular order.)
Dr. Terence Goh
Comprised of a team supervised by the highly professional Dr. Terence Goh, Plastic Surgeon Singapore proves to be an excellent go-to clinic for plastic surgery. It offers a wide range of procedures to choose from for any part of the body, all personalized to suit the needs of each patient.
The surgical procedures that Plastic Surgeon Singapore can provide include facial aesthetics, eye treatments, body contouring, breast surgery, hair transplants, liposuction, and more. Reconstructive surgery is also one of the clinic's specialties.
All of the plastic surgeons that make up the Plastic Surgeon Singapore team are specially trained and guided by Dr. Goh in performing both reconstructive and aesthetic procedures. Thus, you can be sure that the enhancement of any of your physical features is in the care of very skilled hands.
Highlights
Expert plastic surgeon
Wide variety of treatment services
Dr. Samuel Plastic Surgery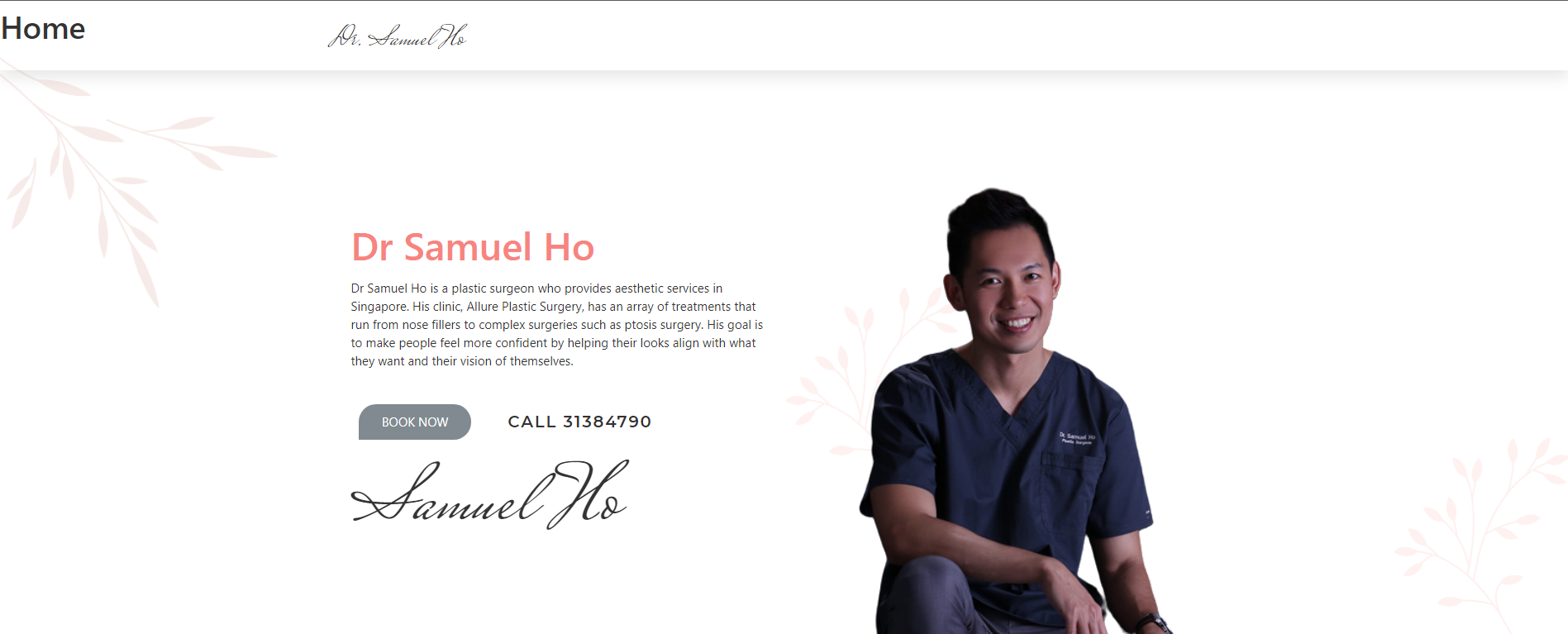 Allure Plastic Surgery is a clinic that offers a variety of cosmetic treatments for all your aesthetic needs. They can provide any treatment you many need, from simple fillers to complex surgeries.
Dr Samuel Ho is one of their plastic surgeons. His passion is helping people feel more confident with their looks, which is why he does his best to guide his patients through any procedure they are undertaking. You can rest assured that he will handle any treatment with care and skill.
No matter the treatment, Allure Plastic Surgery makes sure that they will fulfil their patient's needs. With their help, you can achieve the ideal version of yourself.
Highlights
Many aesthetic treatments available
Customer-oriented care
Hong Plastic Surgery
Hong Plastic Surgery is one of the best cosmetic and plastic surgery clinics in Singapore. They have a wide variety of beauty procedures, such as rhinoplasty, body contouring, and more.
They continuously work towards delivering personalised care and ideal cosmetic outcomes to their patients. With their expert and knowledgeable plastic surgeons, you can achieve your ideal beauty and regain your confidence
Highlights
Fast recovery
Natural results
Certified and Experienced Plastic Surgeon
Shens Clinic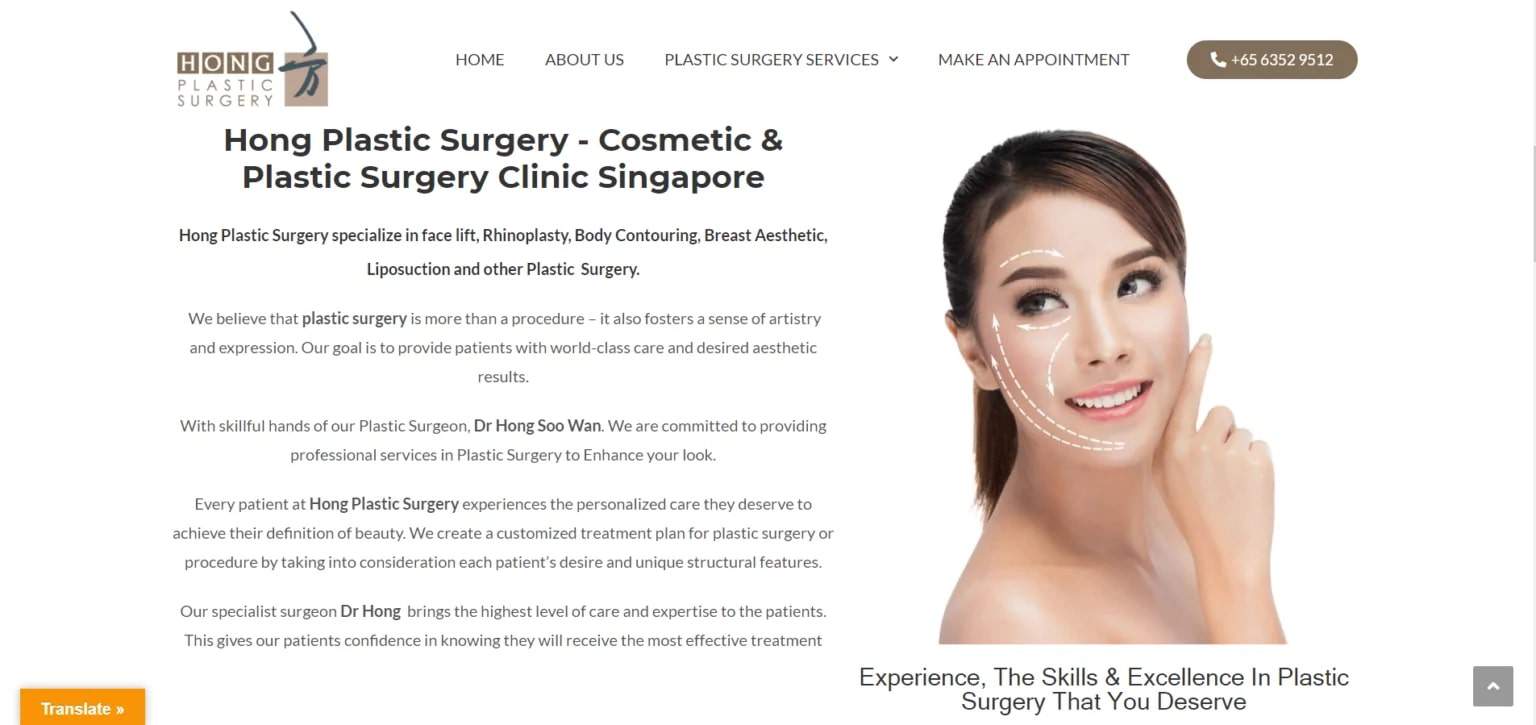 BEST FOR
Signature treatments
WEBSITE
https://www.shensclinic.com/
ADDRESS
Winsland House 1, #09-08, 3 Killiney Road, Singapore, Singapore 239519
CONTACT DETAILS
+65 3138 4395
OPERATING HOURS
Weekdays: 9:30am–6:30pm
Saturday: 9:30am–2:30pm
Shens Clinic is known for their Korean-trained main consultant who offers a whole range of plastic surgery and body cosmetic procedures.
This involves their best liposuction cost in Singapore. They use advanced technology for their treatments for a variety of fat removal options.
Aside from liposuction, they also have lipoplasty, liposculpture, and lipectomy. Their treatments ensure less pain, less bruising, less swelling, and more accurate control than alternatives, especially on delicate areas.
Highlights
Signature products
Full range of facial, body, and reconstruction services
Sweng Plastic Aesthetic and Reconstructive Surgery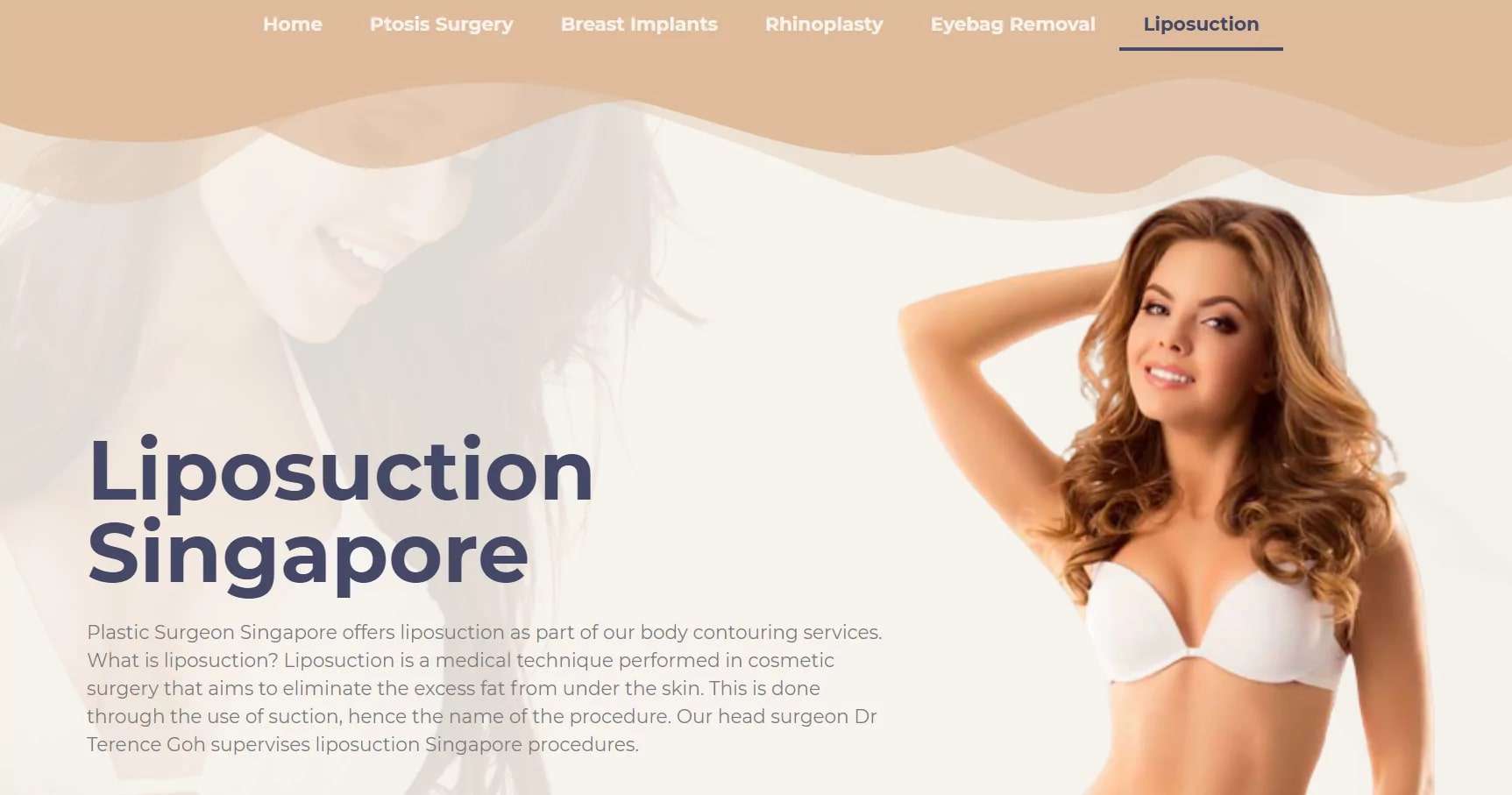 BEST FOR
Wide range of body treatments
WEBSITE
https://www.sweng.sg/
ADDRESS
1 Farrer Park Station Rd, #16-08 to 10 Connexion, Singapore 217562
CONTACT DETAILS
+65 6600 6868
OPERATING HOURS
Weekdays: 8:30am–5:30pm
Saturday: 8:30am–1pm
Sweng Plastic Aesthetic and Reconstructive Surgery provides different types of body slimming and contouring treatments such as the best liposuction cost in Singapore.
They offer both sedation and general anaesthesia for the procedure. It's one of their most recommended sculpting and slimming treatments.
Their liposuction doesn't only focus on removing fats but also caters to skin tightening, giving you healthier skin. They also suggest some pair up with other treatments including tummy tuck procedure.
Highlights
Sedation and general anaesthesia options
Accessible location
Aesthetic and Reconstructive Centre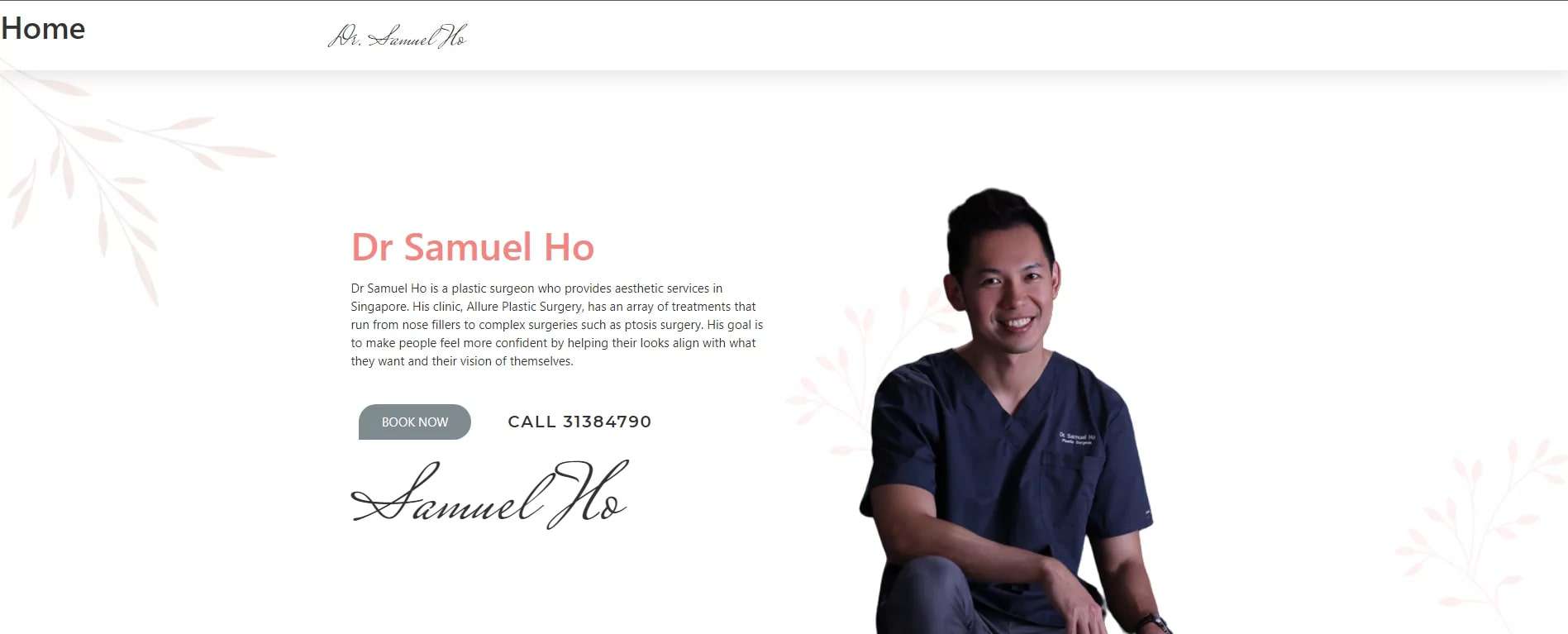 Being located at Mount Elizabeth Hospital, one of the leading medical centres on the island, you can truly rely on the Aesthetic and Reconstructive Centre.
When it comes to their body contouring treatments, they offer the best liposuction cost in Singapore, and they're equipped with excellent facilities and skilled specialists.
They also provide body-tite and tummy tuck procedures. For the reconstructive procedures, they perform general procedures for the body, head, and neck as well.
Highlights
Aesthetic treatments
International patients
Leslie Kuek Plastic Surgery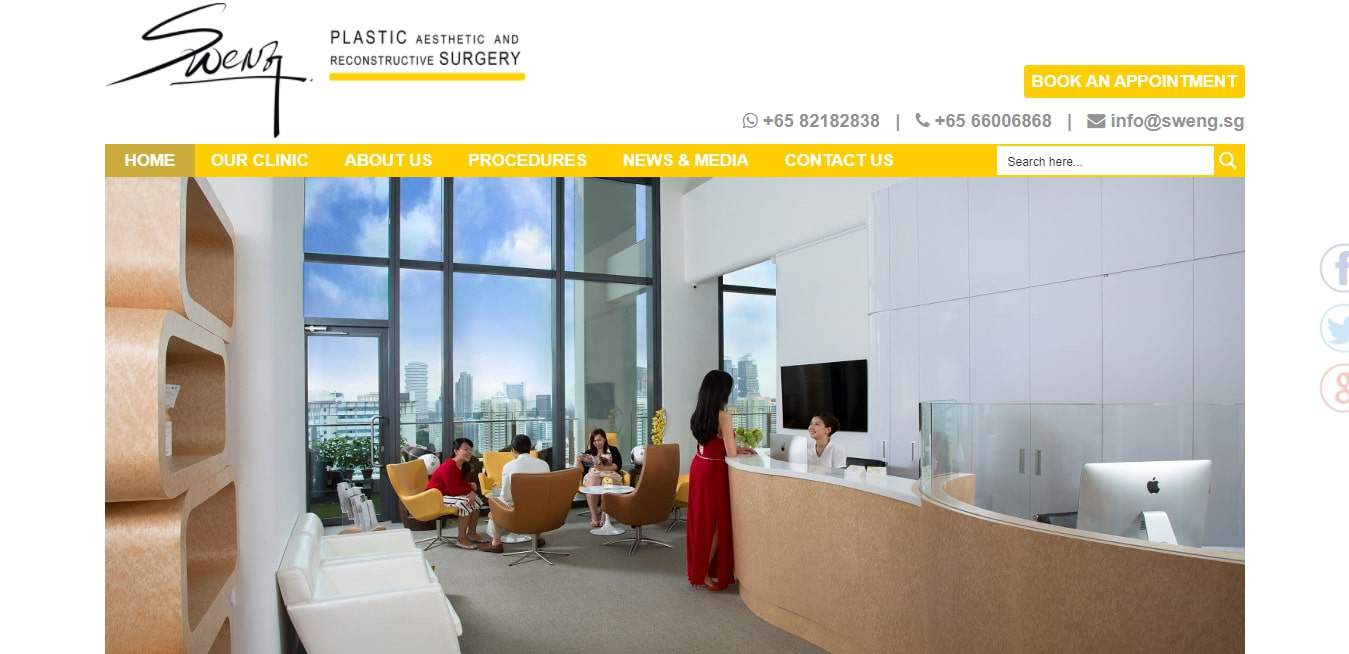 BEST FOR
Different kinds of body reduction procedures
WEBSITE
https://www.lesliekuek.com.sg/
ADDRESS
Mount Elizabeth Novena Specialist Centre Suite #05-41, 38 Irrawaddy Road Singapore 329563
CONTACT DETAILS
+65 6472 2972
OPERATING HOURS
Weekdays: 9am–1pm, 2–5:30pm
Saturday: 9am–1pm
Leslie Kuek Plastic Surgery specialises in body fat reduction procedures through modern technology that ensures effective treatments. They perform their best liposuction cost in Singapore on certain body parts including legs, buttocks, abdomen, back, arms, face, neck, and chin.
They also have other body and facial treatments for eyes, nose, chin, breast, and non-surgical procedures for aesthetic purposes.
Highlights
Facial feature enhancements
Woffles Wu Aesthetic Surgery and Laser Centre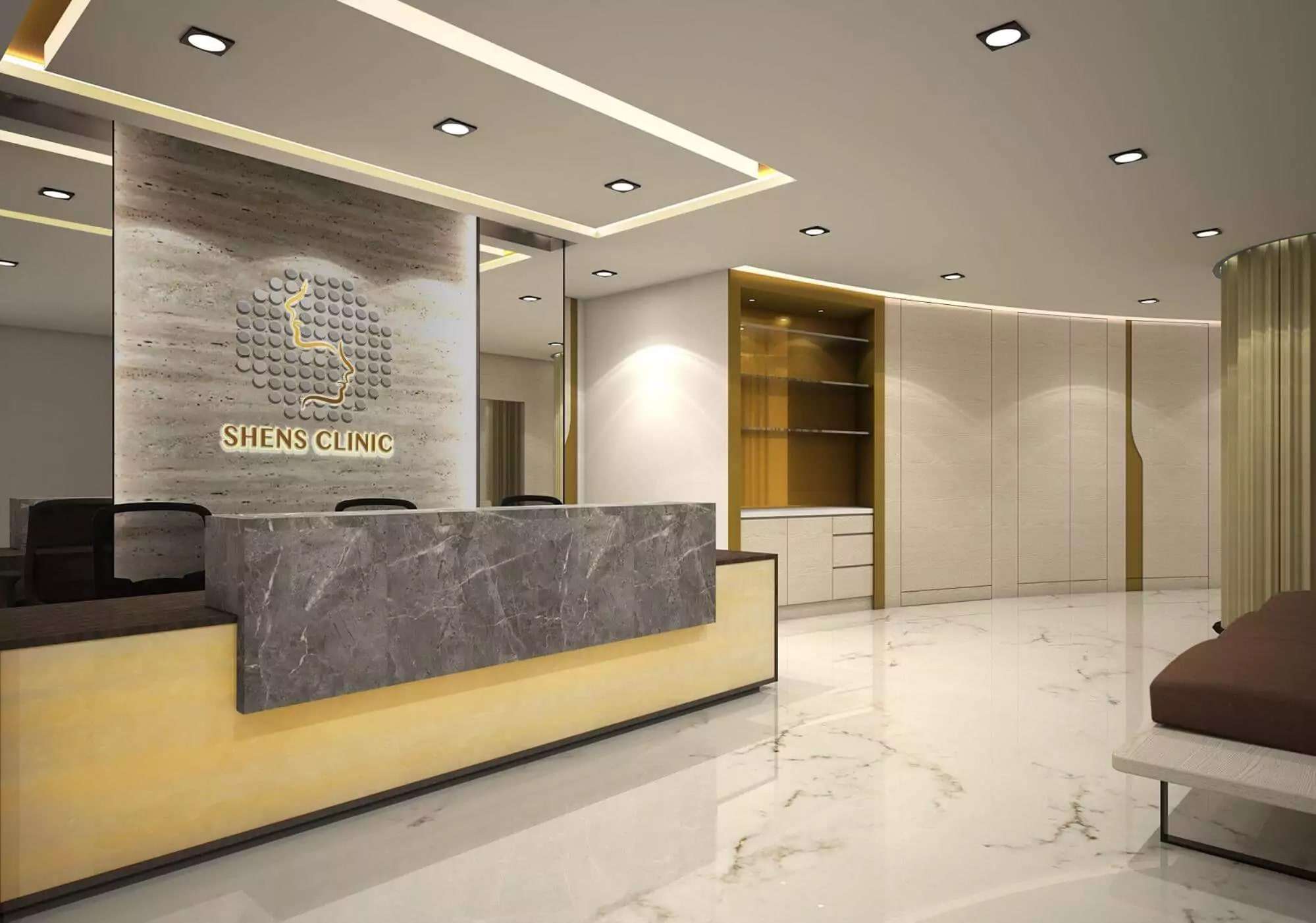 | | |
| --- | --- |
| BEST FOR | Surgical and non-surgical methods |
| WEBSITE | https://www.woffleswu.com/ |
| ADDRESS | Camden Medical Centre 1 Orchard Boulevard Suite #09-02 Singapore 249615 |
| CONTACT DETAILS | +65 6733 9771 |
For the body contouring services of Woffles Wu Aesthetic Surgery and Laser Centre, they have breast augmentation, breast reduction, and liposuction. They use an innovative technique, making the procedure safer and less painful.
Whether it's for small or larger areas of the body, they can perform a safe, smooth, and successful procedure. This is why many have claimed them to have the best liposuction cost in Singapore.
Highlights
Facial and body contouring services
Signature non-surgical treatments
DR MARCO FARIA CORREA
| | |
| --- | --- |
| BEST FOR | Plastic Surgery |
| WEBSITE | https://www.drmarco.com/ |
| ADDRESS | 38 Irrawaddy Road Mount Elizabeth Novena Specialist Centre, #10-26/27, Singapore 329563 |
| CONTACT DETAILS | (+65) 6464 8075 |
| OPERATING HOURS | Monday – Friday: 10am – 6pm |
Certified by the International Board, Dr. Marco is a surgeon renowned across the country for his multiple accomplishments in the field of plastic surgery, both in local and foreign settings. Besides being skilled in the actual performance of surgery, he has also conducted researches that spread his reputation far across the globe.
Dr. Marco's expertise does not revolve in endoscopic surgery alone. He is also well-known for his facial rejuvenation techniques, body contouring procedures, and robotic surgery skills.
Whether you need a hand in enhancing the beauty of your face or your body, Dr. Marco is the trusted doctor you can turn to– it is guaranteed that everything will be taken care of with his talent and skill.
Highlights
Plastic and Cosmetic Surgery
Experienced Team
That's it for our list of the best liposuction cost in Singapore! Even after a successful procedure, don't forget to maintain a healthy routine by doing regular exercises and eating more sustainably.
If you'd like to suggest more clinics, tell us more about their services as we might also add them on our list.
However, if you'd like to see more options, we also have the best aesthetic clinics in Singapore — most of our picks offer liposuction surgery and many more body treatments.