Our 7 Favourite Clinics for Scaling and Polishing in Singapore
A regular dental checkup is a must to keep our oral health in good condition. And for most people, that dental checkup includes getting the best scaling and polishing in Singapore. This treatment is highly advisable because some areas may be hard to reach and keep clean. Scaling and polishing can remove all the plaque on our teeth and prevent gum disease, fortunately. So come and take a look at our list of clinics that offer the best scaling and polishing in Singapore. This way, you can immediately add this treatment to your regular routine!
(Note: The list is in no particular order.)
Nuffield Dental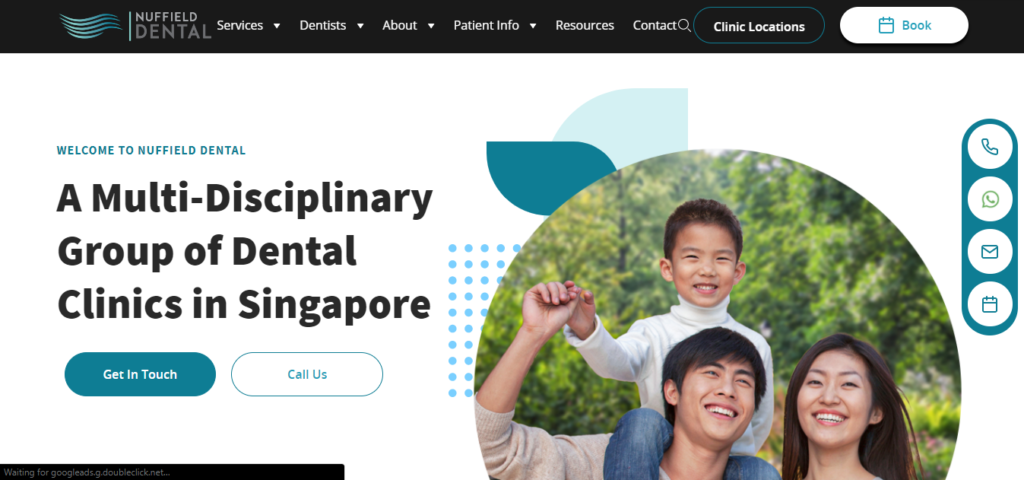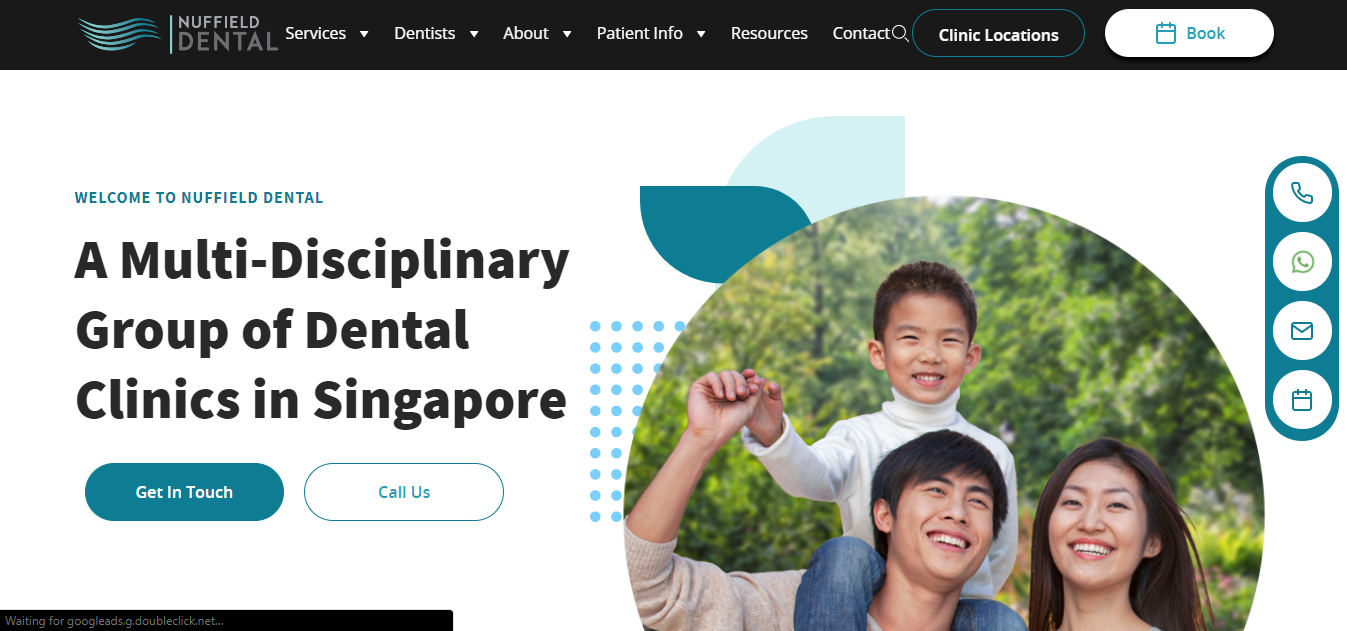 | | |
| --- | --- |
| SERVICES | https://www.nuffielddental.com.sg/our-services |
| WEBSITE | https://www.nuffielddental.com.sg/ |
| ADDRESS | HarbourFront Nuffield Dental HarbourFront 1 Maritime Square, #02-64A, HarbourFront Centre, Singapore 099253 Kovan Nuffield Dental Kovan 2 Kovan Road #01-03, Simon Plaza, Singapore 548008 Novena Nuffield Dental Novena 09-26 Novena Medical Centre, 10 Sinaran Dr, Singapore 307506 Orchard Nuffield Dental Jewel 05-01, Wheelock Place, 501 Orchard Road, Singapore 238880 Raffles Place Nuffield Dental Raffles Place 1 Raffles Place, #05-19, Singapore 048616 Central Nuffield Dental Central 2 Serangoon Rd, #02-27/28, Tekka Place, Singapore 218227 Seletar Nuffield Dental Seletar 1 Seletar Road #01-07/08, Greenwich Village, Singapore 807011 Serangoon Gardens Nuffield Dental Serangoon Gardens 57 Serangoon Garden Way, Serangoon Garden Estate, Singapore 555953 Siglap Nuffield Dental Siglap 914 East Coast Road #01-03, The Domain, Singapore 459108 Simpang Bedok Nuffield Dental Simpang Bedok 430 Upper Changi Road #01-63, East Village, Singapore 487048 |
| CONTACT DETAILS | HarbourFront +65 6264 0422 +65 9230 7343 [email protected] Kovan +65 6281 4313 +65 9830 3286 [email protected] Novena +65 6397 2739 +65 9823 7556 [email protected] Orchard +65 6950 2866 +65 9657 4331 [email protected] Raffles Place +65 6532 2644 +65 91711955 [email protected] Central +65 6293 0355 +65 98308497 [email protected] Seletar +65 6481 4261 +65 98360452 [email protected] Serangoon Gardens +65 6280 7909 +65 98307847 [email protected] Siglap +65 6636 1303 +65 98307325 [email protected] Simpang Bedok +65 6702 3238 +65 98307396 [email protected] |
| OPERATING HOURS | Contact for more information |
Nuffield Dental is a one-stop and multi-disciplinary dental care clinic. We think they are great because they always provide personalized services for each patient. They have been serving Singaporeans since 2014. With their different locations across the island, from Serangoon Gardens to Siglap, you can experience their great services no matter where you are. In comparison to other dental centers, they carry out their assessments thoroughly. This enables them to provide their clients with comprehensive information that can help them in making decisions about their treatment plan. They are one of the clinics we recommend because of their state-of-the-art technology. Their clinic places a strong emphasis on integrating technology to increase the exact of our procedures: digitalizing manual procedures, incorporating 3D printing, intraoral scanners. They invest in these to gain a better understanding of their patient's unique oral conditions and treat them better. Need a tooth implant? Wisdom tooth extraction? Root canal treatment? Or any other dental services? They can help you for they offer almost all the services an individual can need.
Highlights
Has a lot of branches in the country
Devise treatment plans that are suited to each client's needs
Dentists have specialized in implant dentistry and oral surgery for more than 20 years
1728 Dental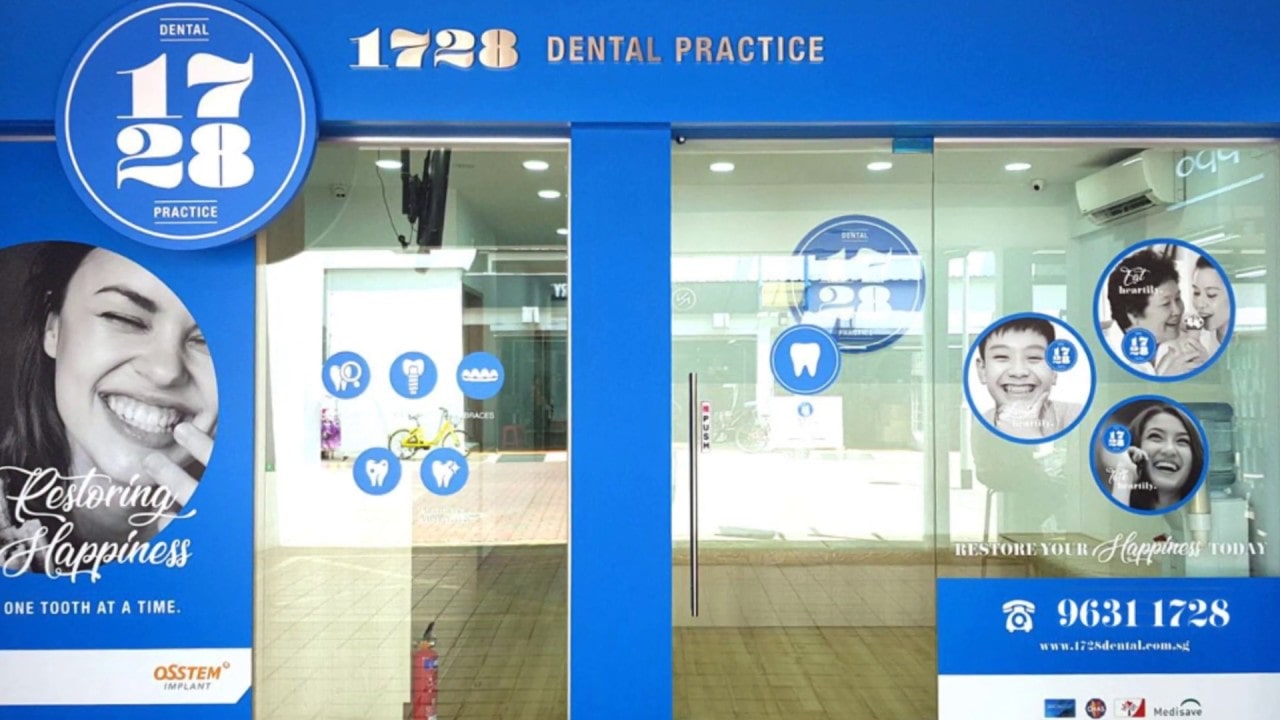 At 1728 Dental, they offer a wide selection of general dental services, including the best scaling and polishing in Singapore. With their offered procedure, you can receive a deep cleaning of your teeth and gums. After a week, you will see the improvements and achieve healthier gums and brighter teeth. It's a common treatment for those who are suffering from gum disease, so if you're such a person, you should immediately schedule an appointment with them.
Highlights
Comprehensive consultation and diagnosis
Accessible clinic locations
CHAS, Pioneer, Medisave, and Baby Bonus accreditations
Epismile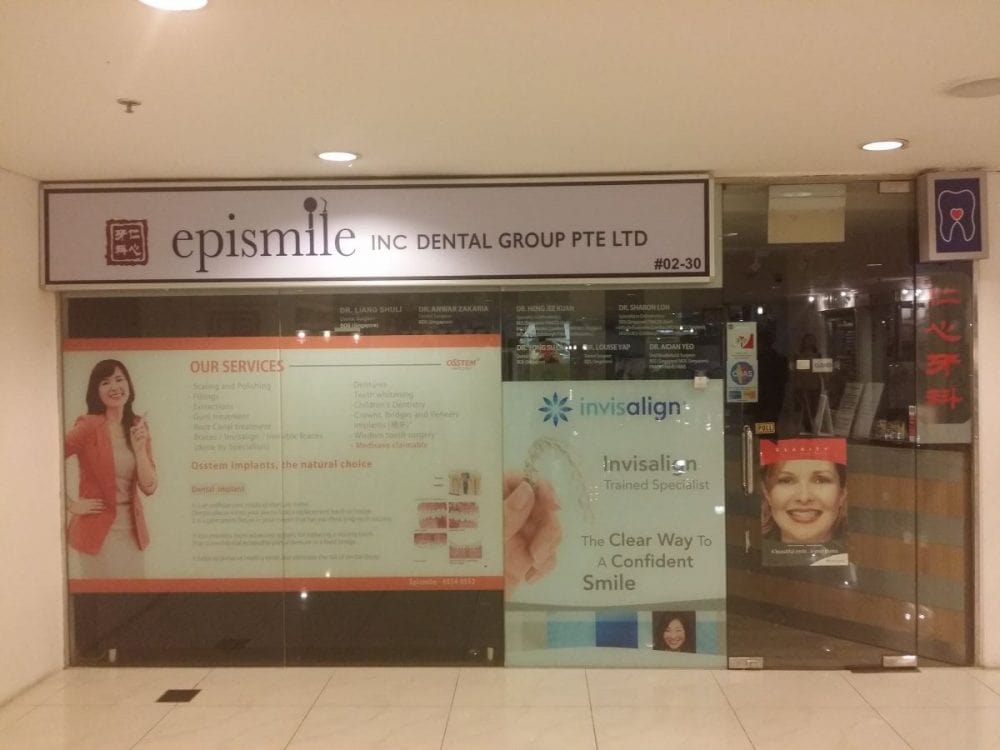 Epismile
offers an inclusive scaling and polishing treatment where they use special equipment that can reach any area, unlike the conventional equipment where some areas are not often cleaned properly. This is why many consider them to have the best scaling and polishing in Singapore They recommend the treatment every 6 months but if the stains are building up more quickly, you may need to do more frequent visits to prevent gum disease and other problems.
Highlights
Modern approach to scaling and polishing treatment
General and specialist dental services
White Dental Group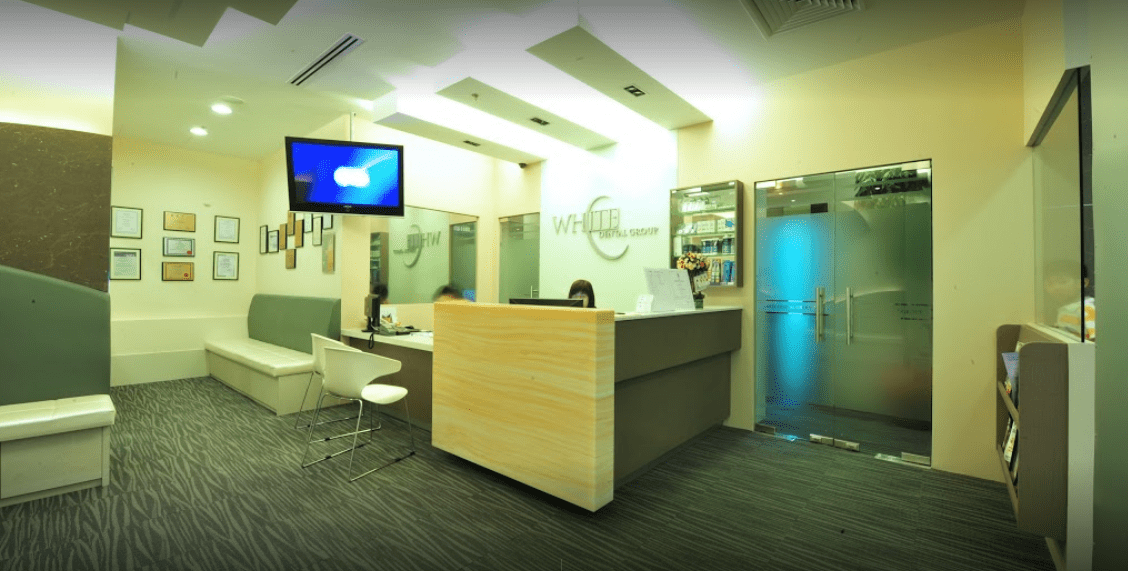 | | |
| --- | --- |
| BEST FOR  | Scaling and polishing for gum disease treatment |
| WEBSITE | http://whitedental.com.sg/ |
| ADDRESS | 271 Bukit Timah Road, #B1-03 Balmoral Plaza, Singapore 259708 |
| CONTACT DETAILS | (65) 6733 0268 |
| OPERATING HOURS | Mondays to Fridays: 9am to 6pm Saturdays: 9am to 1pm Close on Sundays and Public Holidays |
White Dental Group is an award-winning dental clinic that provides a full range of dental care services. They focus on preventing gum disease with their best scaling and polishing Singapore. They're able to conduct full mouth assessment, root planing, and even gum surgery. So, they're the perfect choice for those who need a major treatment aside from scaling and polishing procedures.
Highlights
Advanced gum treatment
Medisave accreditation
Q&M Dental Group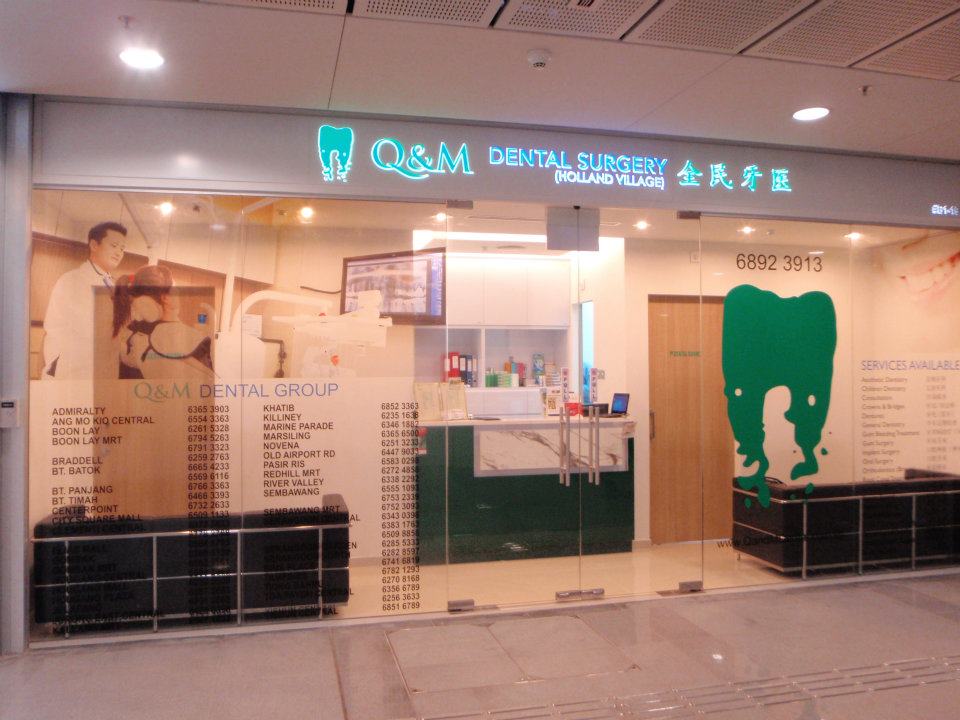 Q&M Dental Group is one of the largest and longest-running dental health care companies in Singapore and throughout the years they've been doing the best scaling and polishing treatment in Singapore! They help remove all traces of plaque and tartar and clean the roots of teeth with their modern equipment that can efficiently remove stains and go deeper than older equipment. They also have child's dentistry specialists so you can also bring your child for a consultation.
Highlights
Advanced dental equipment
Corporate dental benefits
Medisave, CHAS, and Pioneer accreditation
Parkway Dental Centre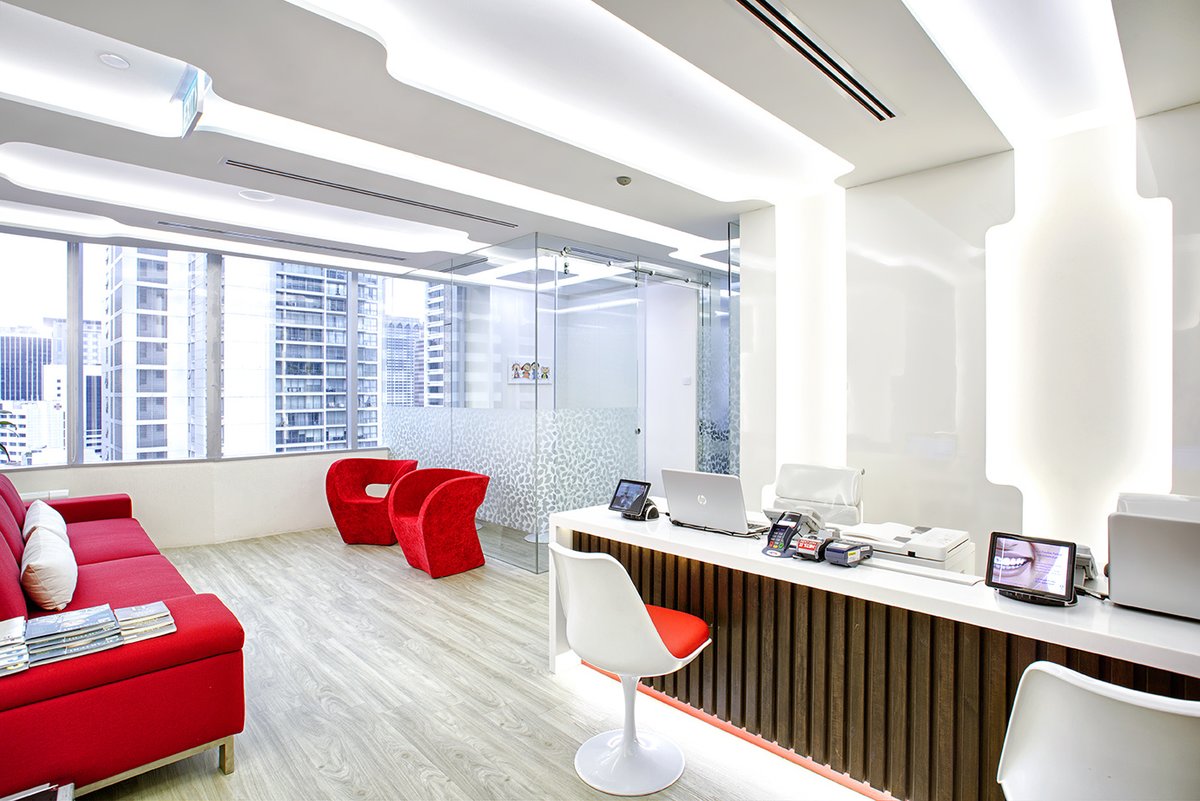 | | |
| --- | --- |
| BEST FOR  | Affordable Scaling and polishing  treatment  packages |
| WEBSITE | https://www.parkwaydental.com.sg/ |
| ADDRESS | 9 Scotts Road #12-02 Pacific Plaza Singapore 228210 |
| CONTACT DETAILS | (65) 6836 9808 |
| OPERATING HOURS | Monday – Friday: 9.00 am – 6.00 pm Saturday: 9.00 am – 4.00 pm |
Parkway Dental Centre provides high-quality general dentistry services to keep the teeth and gums bacteria-free and this includes their best scaling and polishing in Singapore. Whether you're consulting for bad breath, teeth discolouration, or gum problems, they have all the necessary solutions. The best thing about them is that they offer a low-cost and all-inclusive scaling and polishing package that'll surely fit your budget! With this great deal, you can instantly add scaling and polishing to your regular dental care routine!
Highlights
Basic and complex treatment providers
Extensive dental packages
Ocean Dental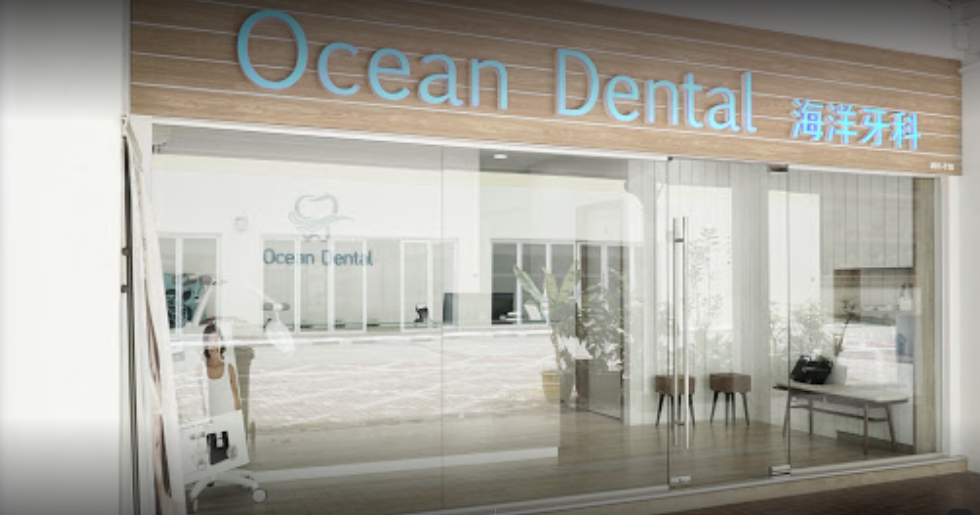 Since 2017, Ocean Dental has been providing top-notch dental services to those in the Clementi community. They offer surgical, cosmetic, restorative, and preventive dental treatments. In this clinic, they use the Prophy-Jet-air-powder polishing system for improved results. This technique also delays the accumulation of tartar in the future, making your treatment results last longer. Ocean Dental's method for scaling and polishing also allows for smoother teeth without bacteria or stains. They also have x-ray equipment in every room so that they can have a better diagnosis of your dental health.
Highlights
5 licensed and experienced dentists
Prophy-Jet-air-powder polishing system
Community Health Assist Scheme (CHAS) and Medisave Accredited
Equipped with the latest technologies
And that's our list of clinics with the best scaling and polishing in Singapore! Have you already visited at least one from our selections? If so, tell us about your experience with them as we'd like to know more about their services! And if you'd like to explore more treatments that can enhance your oral health, see these clinics for the
best teeth whitening in Singapore
! This procedure will also let you have brighter and healthier teeth!