Our 18 Favourite Clinics for Pigmentation Treatment in Singapore
Skin pigmentation can be an unpleasant issue for many. If it's turned into an unbearable one for you, you certainly need the best pigmentation treatment in Singapore pronto!
In this article, we've listed clinics with effective treatments, excellent customer service, reasonable prices, and of course, licensed skin experts. We also listed some FAQs and costs to better guide your search for the best pigmentation treatment clinic.
But first, we'll talk about what types of therapies you may encounter for your skin pigmentation and how much they may cost.
What Therapies are Applicable for Skin Pigmentation
Unhealthy pigment-producing cells, aka melanocytes, cause discolouration or pigmentation to your skin. Thus, you can address pigmentation by targeting the root causes.
Here are the common therapies you may hear about from your specialist once you've chosen a clinic:
Chemical peel works by applying a chemical solution to the skin, thus exfoliating the old skin and making way for new skin to grow. Improper use of this can result in further discolouration and scarring.
Dermabrasion is a somewhat more mechanical process because it uses a rough brush or wheel to exfoliate the skin. This treatment can be uncomfortable so it usually requires the use of local anaesthetics.
Laser resurfacing also works by removing the existing layer of your skin with lasers but it is a more permanent solution compared to others. The most common types of laser use either carbon dioxide, erbium, or LED light.
You may also incorporate lightening creams and products into your skincare regime to get rid of pigmentation. Other helpful substances include:
Azelaic acid
Kojic acid
Hydroquinone
Tretinoin
Vitamin C
However, these substances also have their own risks and side effects, especially when taken or applied in excessive amounts. Thus, you'd still need a dermatologist for possible prescription or advice.
The Best Pigmentation Treatment Clinics in Singapore
Now, it's time for our list of the best clinics for any pigmentation issue. Just make sure you choose a clinic offering the type of treatment you want.
The Clifford Clinic
Specializing in both non-surgical and surgical aesthetic procedures, The Clifford Clinic caters to all sorts of patients. It has treatments for the skin, face, body, and even hair.
This clinic's head dermatologist, Dr Gerard Ee, is a Royal College surgeon who provides symmetrical and elegant results to its clients. He has years of training not only in Singapore but also in Western medical settings.
The Clifford Clinic offers dermabrasion treatments to address pigmentation issues. Its microdermabrasion treatment shows positive results after just one 60-minute session.
Additionally, it also utilizes the latest laser therapies in solving pigmentation. Although clients have claimed smooth and even skin after just one session, Clifford Clinic offers its pigmentation treatments at a regular schedule.
Nuffield Aesthetics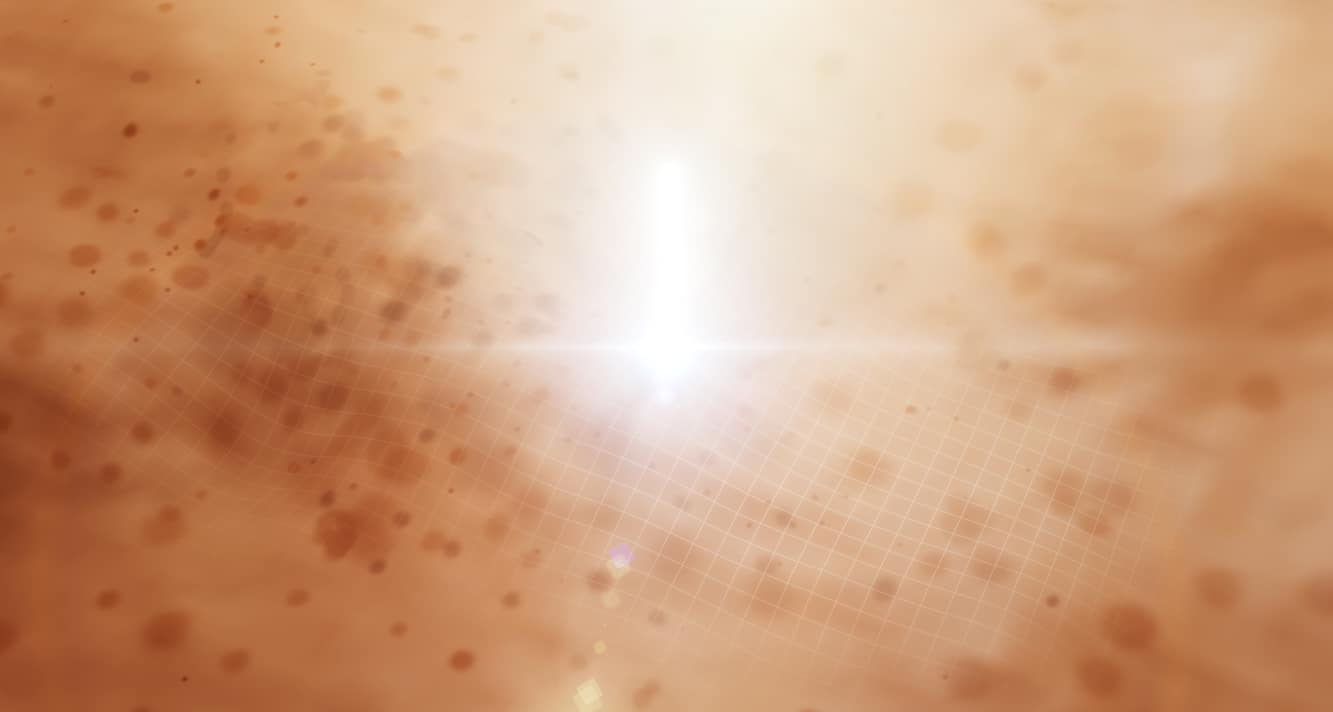 Nuffield Aesthetics is an aesthetics clinic that can provide aesthetic treatments to your face, skin, and even your whole body. What's great about them is that they extend these services to all genders.
Skin pigmentation does not really cause that many problems except for making our self-confidence plummet.
Comparing them to others, their signature treatment is the Time Freeze Laser FaceLift which they also use to address the different signs of aging. What's better is that they also offer other t treatment options for this issue.
This allows them to cater to different patients with different skin types.
The only catch here is that their rates are not available on their website so make sure to contact them first and know their prices beforehand
Edwin Lim Medical Aesthetic Clinic
Edwin Lim Medical Aesthetic Clinic is yet another clinic offering all types of skin, facial, and body treatments.
Clients note effective treatments with minimal to no downtime and say that its procedures are as short as 15 minutes. Customers also appreciate just how accessible this clinic is.
This clinic offers four options for laser pigmentation treatments, namely PICO, CO2, Q-switched Nd-Yag, and Pro-Yellow laser. With these options, Edwin Lim Clinic can treat freckles, sun spots, acne scars, and even pigmentation from tattoos.
Dr Edwin Lim is also a Royal College-certified surgeon. This is why he can offer a variety of surgical cosmetic procedures.
Dr. Lee Mun Heng – Cambridge Medical Group
Cambridge Medical Group is yet another clinic offering both surgical and non-surgical procedures. It specializes not only in pigmentation but also in facelifts and hair removal techniques.
The clinic derives its name from the University of Cambridge, where the head doctor, Dr Lee Mun Heng, studied and trained. With his expertise, Cambridge Medical Group is one of the leading clinics for Cutera and FOTONA laser techniques.
Dr Lee also pushes his team for continuous improvement through training in the latest technologies. The best thing about this team is that it doesn't push or upsell its services so clients only receive what their skin needs and budget permits.
Cambridge Medical Group also provides only customised treatments to its clients. Thus, it welcomes and treats any skin type and any type of pigmentation.
Cutis Medical Laser Clinic
As its name suggests, Cutis Medical Laser Clinics offers numerous laser treatments. Among its light therapies, Limelight IPL and Pearl Procedure are the most effective ones for pigmented skin.
The head doctor, Dr Sylvia Ramirez, has over 20 years of experience: she used to train and contribute extensively to both Eastern and Western aesthetic practices. She is also known for her attention to detail and patient-centric services.
Cutis Medical Laser Clinics also has the best pigmentation treatment in Singapore for sun-damaged skin. This is due to the clinic's powerful yet gentle IV peel, which can address sun spots, acne marks, and even freckles.
Additionally, the clinic also offers other non-surgical aesthetic treatments. Thus, clients can also approach Cutis Medical Laser Clinics for filler, skin tightening, and fat reduction treatments.
Lux Aesthetic Clinic
Yet another expert in laser technologies is Lux Aesthetic Clinic, offering Q-Switch ND and IPL treatments for skin pigmentation issues. These treatments also serve as skin brightening and pore minimising therapies.
Additionally, Lux Aesthetic Clinic also offers chemical peels, so clients can continue and maintain their even skin. With these services and its customer treatment, the clinic forms long-term relationships with its clients.
But before any treatment, its team of doctors will customise treatment suitable for its client's situation. Dr Kellyn Shiau, the head doctor of the clinic, ensures that each client receives gentle and natural-looking results.
Aside from laser treatments, Lux Aesthetic Clinic also offers topical medication. With such options, clients with mild cases don't have to spend too much on treatments that are designed for severe skin discolouration.
Sozo Aesthetic Clinic
Now if you're a busy workaholic who just can't find the perfect time for your aesthetic needs, then Sozo Clinic may be a viable option for you. This clinic offers treatments with minimal downtime and quick recovery so you can go out and about as soon as possible.
To treat pigmentation and acne scars, Sozo Clinic uses advanced PicoPlus laser treatment. This treatment offers better effectiveness with fewer risks to side effects like inflammation and burning.
With this technology and its head doctor's expertise, Sozo Clinic guarantees to help even the most stubborn pigmentations. Its treatments are also fast and effective, needing only a few sessions for visible improvement.
Additionally, Sozo Clinic sells hydroquinone creams, an FDA-approved medication. With this topical medication, clients can also maintain fair and bright skin even after therapy.
Eeva Medical Aesthetic Clinic
Eeva Medical Aesthetic Clinic is a cosy clinic providing results that fit within its clients' budgets. With two female dermatologists with a combined experience of 40 years, the clinic provides some of the best pigmentation treatments in the country.
It uses CuRAS laser, an FDA-approved treatment, for its pigmentation removal and skin brightening. With this advanced technology, only the affected areas are exposed to laser, thus reducing risks for inflammation.
The clinic also uses Sylfirm PNRF laser to complement its pigmentation therapies so clients can restore and renew their facial skin without any downtime. Eeva even offers twin laser therapies to combine the best of both treatments.
Aside from on-site procedures, Eeva Medical Aesthetic Clinic also offers personalised skincare and haircare routines, as well as medications. The best thing about its products is that they're the clinic's very own formulations.
Lim Clinic & Surgery Medical Aesthetics
Lim Clinic is yet another place offering affordable customised skin treatments. It can handle all types of aesthetic issues, from hair loss to skin pigmentation by using laser treatments, fillers, and skincare products.
This clinic is home to Dr Lim Heng Wei, whose expertise in the medical field spans over 30 years. His expertise covers fillers and laser treatments for acne, acne scars, pigmentation, and wrinkles.
Lim Clinic uses the Q-switched Nd Yag laser treatment for Seborrheic Keratosis, sun spots, and acne hyperpigmentation. It even offers maintenance treatments to prevent future skin discolouration.
With Dr Lim's vast experience, his clinic thus also offers blood tests, medical and full body check-ups, minor surgery, and vaccinations. Thus, this clinic is indeed a one-stop-shop for all health needs.
ONLY Aesthetics
Now, once you've undergone aesthetic treatments, you are still at risk of regressing to your old skin situation, especially if you don't use the right products. As a way to try and address such concern, ONLY Aesthetics provides its very own skincare products.
It has products that will even out your skin tone to improve pigmentation treatments. Aside from its custom products and services, ONLY Aesthetics also prides itself on being a multi-awarded cosmetic clinic.
ONLY Aesthetics also markets its signature ONLIPulse as a better treatment compared to non-laser treatments. This is simply because ONLIPulse reduces the risk of inflammatory hyperpigmentation.
With six locations scattered all over the island, ONLY Aesthetics caters to many Singaporeans at a time. Clients need only choose which location is closest to them because all of the ONLY's clinics have commendable services.
Radium Medical Aesthetics
Now, if you want to have more options, then Radium Medical Aesthetics may be the clinic for you. This clinic can handle all types of skin problems thanks to its partnerships and use of numerous aesthetic technologies and brands.
For pigmentation treatment alone, it already has over eight effective treatments. These procedures include PicoSure, Sylfirm, Dual Yellow, LASEMD Skin Perfecting, and Ruby Touch Pigment laser treatments.
Radium also offers the Luminous Booster Treatment, a procedure directly addressing the cause of pigmentation. During this process, dermatologists use FDA-approved tranexamic acid to reduce melanin production.
Additionally, Radium has its very own MediSpa. Thus, customers can also enjoy therapies such as facials and skin boosters that'll maintain results from the clinic's aesthetic treatments.
S Aesthetics Clinic
S Aesthetics Clinic is famous for its pain-free treatments thanks to its numbing creams and gentle staff. One of the best things about this clinic is that it is open even on public holidays!
For its pigmentation treatments, it uses regular laser and PICO laser technology.
S Aesthetics also offers Skin Boosters to improve the results from its laser treatments. With this service, it improves it's clients' skin texture, complexion, pores, and hydration.
With its laser treatments for pigmentation, it can treat age spots and mild freckles. However, clients should also consult with the dermatologist before the laser procedure because it may have limitations when it comes to birthmarks and melasma.
Additionally, S Aesthetics has an online shop, so customers can buy the skincare products they need to maintain their results. It carries four different brands for inclusivity and flexibility.
GynaeMD
GynaeMD is more than just an aesthetics clinic, it is also a centre for women's health. It offers medical services in the fields of gynaecology, obstetrics, and infertility, all in the hopes of providing women a one-stop for care that affects both inner and outer well-being.
It's also worth noting that the clinic delivers science-backed pigmentation treatment as well as body contouring and hair, tattoo, and superficial vein removal. Another service it offers is the Spectra Peel, which promotes exfoliation and skin rejuvenation.
The Spectra Peel procedure features Spectra Laser Toning, a non-ablative laser therapy that reaches and targets deep into the dermis. With this technology, the clinic can help patients deal with deep and severe discolouration.
Additionally, the Spectra Laser Therapy typically entails no downtime after the procedure. Thus, clients can go back to their normal routines right after pigmentation treatment.
Prive Clinic
Prive Clinic is a place for Singaporeans looking for ways to improve their appearance from head to toe. This clinic offers various services to treat acne, dull and pigmented skin, sunken features, and hair loss.
The clinic is also home to two doctors, Dr Shirley Kwee and Dr Karen Soh, each well-versed in surgical and non-surgical aesthetics. With two powerhouse doctors, Prive Clinic guarantees short waiting times to its clients.
Its pigmentation treatments include Revlite and Discovery PICO lasers as well as Cosmelan Peel. With these treatments, clients can receive permanent procedures and maintenance treatments to keep their face evenly-toned at all times.
Prive also has its own skincare product line to continuously help its customers achieve healthy and young-looking skin. These products are also available on their website online.
8 Medical Aesthetic Clinic
8 Medical Aesthetic Clinic offers all types of non-invasive procedures to improve complexion and overall appearance. This clinic is also one of the more accessible aesthetic clinics in the country because it has four locations all over the country.
To treat sunspots, melasma, and other pigmentation issues, 8 Medical Aesthetic Clinic uses the latest FDA-approved technologies. PICO laser and microlaser resurfacing are just some of their effective treatments.
All of its treatments are administered only by doctors since this medical group has four doctors on-call for each branch. Additionally, its staff is also attentive, especially for special customer requests.
With its targeted treatment, 8 Medical Aesthetic Clinic can even deliver results within 3 weeks of pigmentation treatment. These therapies also have minimal downtime, so recovery will only take a few days.
1Aesthetics, Medical & Surgery (Dr Wan Chee Kwang)
BEST FOR
Meticulous and holistic aesthetic treatments
WEBSITE
ADDRESS
#14-90 The Central Tower 1, 8 Eu Tong Sen Street, Singapore 059818
CONTACT DETAILS
tel:+6566125173 and email: 

[email protected]

OPERATING HOURS
Monday – Saturday: 11:00 am – 8:00 pm
Dr Wan Chee Kwang is well known in the beauty industry for making beauty wishes come true whether it's through natural treatments or augmentation procedures. 
When it comes to laser pigmentation removal, Dr Wan Chee Kwang offers safe and effective procedures with the use of picosecond and thulium lasers. His evidence-based treatments help ensure the client's safety during procedures and boost the pigmentation removal's success rate.
He and his team are always looking for different ways to improve their procedures. They aim to increase effectiveness, reduce pain, and decrease waiting time. All this to serve their customers better. 
Illumia Medical
Making use of the latest technology in the field, Illumia Medical provides aesthetic services that give their patients natural and long-lasting outcomes. They have a wide range of treatments available to modify the face and body.
If you're looking for pigmentation treatments, they have 3 options available: MD Secret RF, Pico Laser, and Gold Laser. Each are suited for certain conditions, depending on the pigmentation you want to remove.
First is the MD Secret RF, which is a non-surgical method that uses radio frequencies and microneedles on a specific area. It's more effective on acne scars, fine lines, photodamage, and stretch marks.
The Pico Laser, meanwhile, is a laser treatment which uses concentrated bursts of light to work at the speed of sound. It's best for skin rejuvenation, brightening, pigmentation removal, acne removal, and tattoo removal.
Finally the Gold Laser is another laser treatment that, unlike the Pico Laser, works using the green wavelength of light. Redness that causes pigmentation are the main conditions this treatment aims to remove.
A bit of discomfort can be expected during any treatments, but the clinic will provide the appropriate supplements, such as numbing cream or cooling gel, to keep you comfortable. They will also help you with the aftercare by advising you on what to do and providing you with the necessary items for better recovery.
Frequently Asked Questions about Pigmentation Treatment
---
And that's it for our list of where you can get the best pigmentation treatment in Singapore! All you need to do now is to pick one so you can start your treatment and journey towards even complexion and improved confidence.
Now, if you've tried or heard about other clinics that we haven't listed, feel free to reach us so we can also take a look at your prospects. After all, we thrive to help our fellow consumers in any way we can.
If you're looking for more ways to improve your skin, you can check out our list of the best dermatologists in Singapore. These medical professionals offer a wide range of services in such a way that you may even get special packages with multiple treatments.