By Lindsey Tan
Most of the time, lightening creams or other skincare products are still not enough to remove and brighten the dark patches on our skin. When that's the case, it might be time to look for the best pigmentation treatment in Singapore.
Facial pigmentation (or the dark areas that make the skin look uneven) is caused by either sun damage, acne scars, or hormonal fluctuations. If it's quite severe and spread out, mere products may not help.
That's why we're here to help you find the locals' favourite clinics that provide the best pigmentation treatment in Singapore. See our list below to figure out which one is nearest to your place!
(Note: This list is in no particular order.)
1. 

The Clifford Clinic

The Clifford Clinic is an excellent choice for Ultherapy. Undergoing Ultherapy treatments in The Clifford Clinic can help clients achieve younger, tighter-looking skin.
Dr. Gerard Ee, their head dermatologist, works with his team of expert aesthetic doctors in delivering the best services. With his interest in minimally invasive surgery and aesthetic medicine, you can rest assured that any treatment you undergo in Singapore Aesthetic Practice will go well.
Highlights
Minimal Downtime
Minimal Scarring
Safe Procedure
Accurate Treatment
2. Cutis Medical Laser Clinic
BEST FOR 
Sun damages
WEBSITE
https://www.cutislaserclinics.com/
ADDRESS
9 Scotts Road, Pacific Plaza, Scotts Medical Center #08-07 Singapore 228210
CONTACT DETAILS
+65 3138 4380
OPERATING HOURS
Weekdays: 10:00 am – 8:00 pm

Saturday: 9:00 am – 3:00 pm
If you're suffering from hyperpigmentation and sun damage, you can also consult with the professionals at Cutis Medical Laser Clinic.
They provide laser treatment and chemical peels that will both reduce the dark patches and lighten the skin, for a glowing and healthy look! 
Highlights
Chemical peels treatment
Facial and body treatments
3.  Lux Aesthetic Clinic
BEST FOR 
Efficient treatment packages
PRICING
Rates
WEBSITE
https://luxaestheticclinic.com/
ADDRESS
The Cathay, 2 Handy Road #02-09 Singapore 229233
CONTACT DETAILS
+65 6815 9922
OPERATING HOURS
Monday – Friday: 10:30AM – 8:00PM

Saturday: 10:30AM – 4:00PM

Sunday: By Appointment Only
Aside from the signature face and body contouring services of Lux Aesthetic Clinic, they're also equipped with laser procedures that can fully lighten pigmentation. The process will only take a few minutes and the results will immediately be shown over the following week.
The advised number of sessions depends on the current condition of your skin. Their laser treatment for pigmentation can also be used on other body areas such as the arms, hands, neck, chest, and legs.
Highlights
Cost-effective treatment
Session packages
Customer Reviews
Lux Aesthetic Clinic has received countless positive reviews from their customers who said that they were able to see immediate results after the session.
They were also impressed with the specialists and staff, which is why they say Lux truly offers one of the best pigmentation treatments in Singapore.
A customer from Google Reviews wrote:
"I was recommended by a family member to seek treatment at Lux Medical Aesthetic Clinic for facial pigmentation issues. As I live abroad and was back for only 2 weeks, I was unsure if it was worth it. Dr Kellyn explained to me what to expect in terms of results, given that I was only able to go for 1 laser session. All I can say is I am very satisfied with the results and have no regrets whatsoever! Will definitely see Dr Kellyn again for further treatment in the future."
4.  Sozo Aesthetic Clinic
BEST FOR 
Variety of pigmentation removal treatments
PRICING
https://sozoclinic.sg/
WEBSITE
https://sozoclinic.sg/
ADDRESS
1 Raffles Place #05-12/13 One Raffles Place (Shopping Mall) Singapore 048616
CONTACT DETAILS
6935 1811
OPERATING HOURS
Weekday: 7am – 5pm

Weekend & Public Holiday: 7am – 7am
Unlike the previous option (which uses a certain type of laser), Sozo Aesthetic Clinic provides different kinds of laser treatments.
Each procedure comes with advanced technology that serves specific purposes. This includes treatment for deep acne scars, post-inflammatory, melasma, and more.
They also offer skin care products that can be used before and after the treatment. Professional chemical peels are also part of their services, and serve as another way of removing pigmentation.
Highlights
Customised skin solutions
Professional chemical peels
Customer Reviews
Most customers had a delightful and satisfying experience with the services of Sozo Aesthetic Clinic. They said that they keep coming back because of the accommodating staff and effective results.
These are the reasons they're known to have some of the best pigmentation treatments in Singapore. A customer shared this story on Google Reviews:
"Had a pleasant journey to great skin with Dr Justin Boey and his team. I could vividly recall my first visit to Sozo in mid 2018. I was keen to find out more about Pico laser to treat my pigmentation and at the same time apprehensive bout such treatments. During my first consultation, Dr Justin was very patient in addressing my skin concerns and his explanation and sharing on the subject matter was very professional and comprehensive. Since then I have been going to Sozo for other treatments as well and my skin conditions have improved significantly. I always walked out of the clinic feeling happy and confident after every visit."
5.  Prive Clinic
Prive Clinic offers its pigmentation removal procedures with two kinds of lasers, both of which are exceptionally safe. These lasers can also provide skin rejuvenation and toning for younger-looking skin!
Chemical peels are also provided at this clinic. This will not only remove pigmentation but also make your skin stronger and healthier.
With this range of services, it's no wonder that they're known for having some of the best pigmentation treatment in Singapore.
Highlights
Signature products
Acne and scar treatments
6.  Eeva Medical Aesthetic Clinic
BEST FOR 
Innovative laser treatments
WEBSITE
https://eevamedicalclinic.com/
ADDRESS
160 Robinson Road SBF Center #03-09 Singapore 068914
CONTACT DETAILS
+65 6970 0681
OPERATING HOURS
Monday: 12pm – 7pm

Tuesday to Friday: 11am – 8pm

Saturday: 9am – 3pm
Eeva Medical Aesthetic Clinic also uses different types of lasers for each kind of pigmentation. You'll be able to achieve clearer and cleaner skin with their best pigmentation treatment in Singapore.
They specialise in treating skin pigmentations such as melasma, freckles, and more. They've also recently acquired a new and innovative laser from Korea that caters to pigmentation removal and skin brightening.
Highlights
Personalised treatment plan
Comprehensive consultation
Customer Reviews
Eeva Medical Aesthetic Clinic has gained good reviews because many customers have experienced detailed consultations and competent treatments that have resulted in great improvements. A customer gave this feedback on Google Reviews:
"My pigmentation was lighten and have shown great improvement after few session. Definitely will carry on my treatments there. Thanks Dr Grace Ling & Dr Lim LuPing!"
7. Lim Clinic & Surgery Medical Aesthetics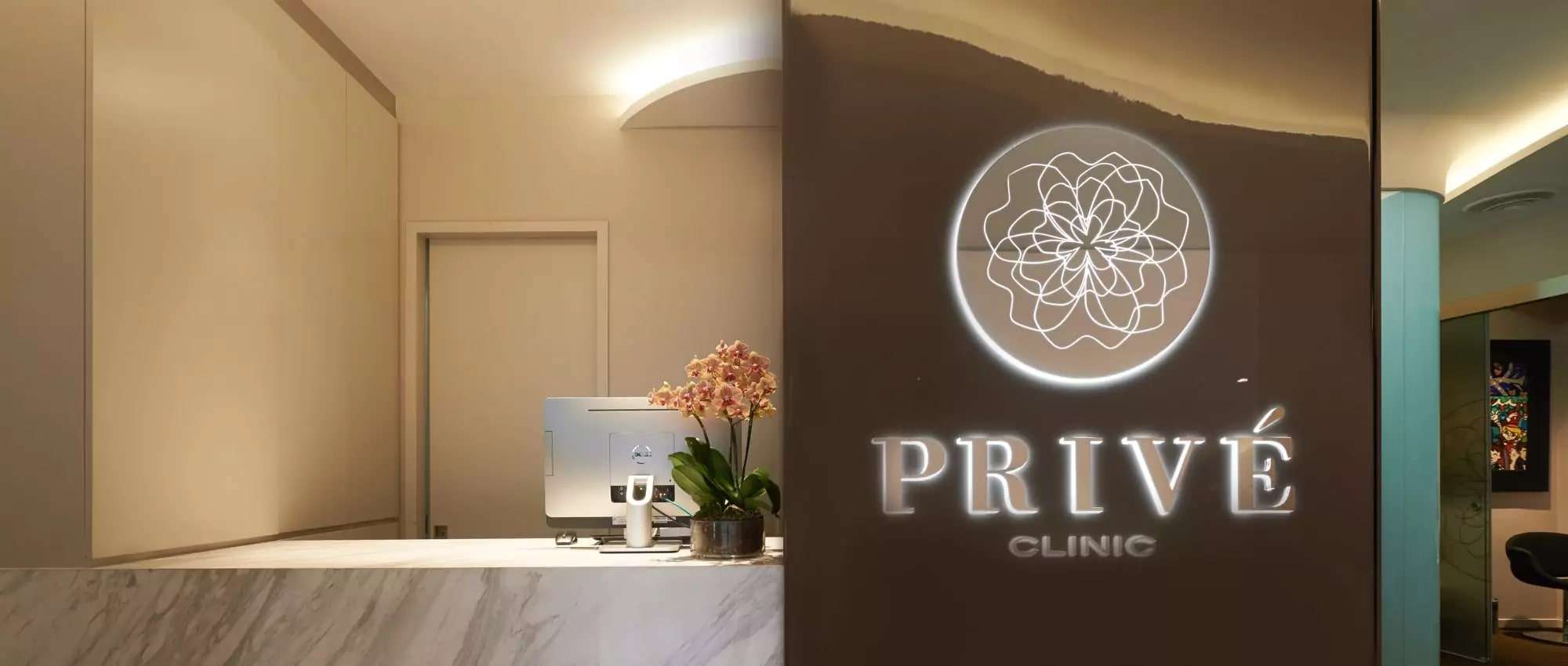 BEST FOR

Pigmentation, Acne scars removal, anti-aging. nose fillers, Botox, Chemical Peel, Facelift, Dermal Fillers, Body Slimming

WEBSITE

https://www.limclinicandsurgery.com/

ADDRESS

Blk 109 Lorong 1 Toa Payoh #01-312 (Braddell MRT Exit A) Singapore 310109

CONTACT DETAILS

Tel +65 6252 7473

Whatsapp +65 8587 8865

OPERATING HOURS

Monday to Friday    8.00am to 12.30pm

                                2.00pm to 4.30pm( Except Wed nights closed)

                                6.30pm to 9.00pm

Saturday.                 8.30am to 3.00pm

Sunday and PH.      Closed
Lim Clinic & Surgery Medical Aesthetics is known for their personalized skin care and treatments that cater to all types of individuals, each with a unique type of skin and treatment needs.
The in-house specialist, Dr. Lim Heng Wei has been a medical doctor for more than 30 years, solving a wide range of dermatological conditions such as wrinkles, acne, acne scars, pigmentation, enlarged pores and dull skin complexion.  
The clinic provides an extensive range of aesthetic services from the face down to the body with pigmentation treatment as one of their specialties.
Highlights
First-class aesthetic treatments

Personalized procedures

Advanced technologies and luxurious facilities
8. ONLY Aesthetics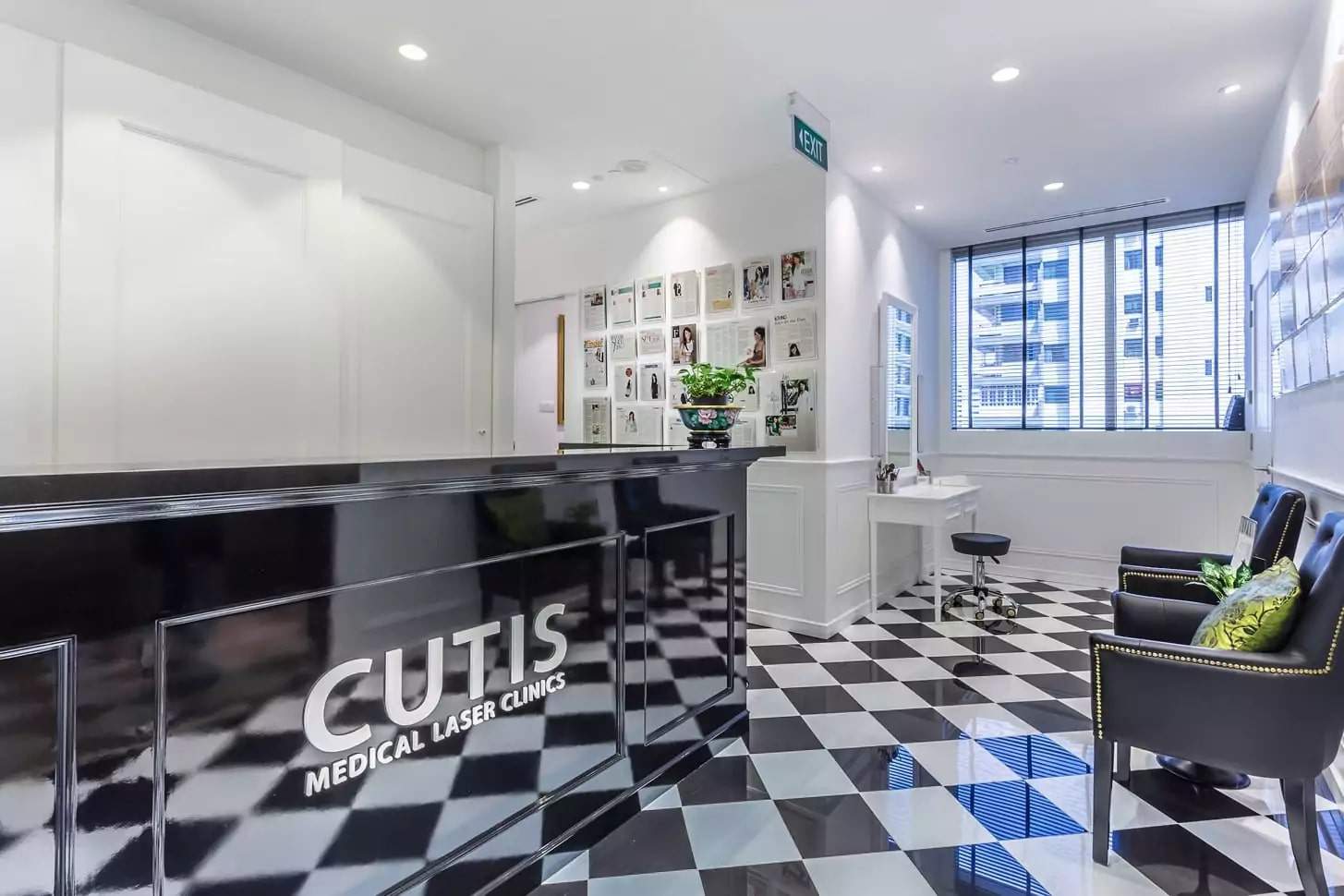 Get rid of those skin pigmentation issues with the help of one of Singapore's multi-award winning medical aesthetics group, Only Aesthetics. 
The clinic offers an extensive range of aesthetic procedures designed for any skin types and colors which also aim to help boost your confidence and bring out the best in you.
Their 10-minute laser skin clarity treatment can help with your skin pigmentation concerns as well as pimples and open pores.
Highlights
Advanced technology treatments

Personalized aesthetic procedures

Well-experienced specialists
Customer Reviews
"ONLY Aesthetics HV has very professional Therapists who are knowledgeable in their products and treatments. They are not pushy & would only recommend products or treatments that target your concerns! Treatments are also proven to be effective so far!"
9. Radium Medical Aesthetics
BEST FOR

Non-invasive medical aesthetic treatment

WEBSITE

https://radium-aesthetics.com/

ADDRESS

3 Temasek Boulevard #03-325/326 Suntec City Mall, Singapore 038983

CONTACT DETAILS

+65 6837-0507/ +65 9630-3022

OPERATING HOURS
Monday to Saturday:

10:30am to 8:00pm (Last appointment at 7pm) 

Sunday: 10:30am to 3:00 pm (Last appointment at 2pm)
At Radium Medical Aesthetics, you can choose from among three selections when you want to treat pigmentation. They have Pico Laser Treatment, Dual Yellow Laser, and LASEMD Skin Perfecting Laser. All of which guarantees a good result and enhancement on your face or skin. 
What makes them better than its competitors is that they offer the latest yet non-invasive treatment to their customers. In that manner, you will not have to suffer pain just to remove pigments on your skin. They will take care of your skin and guarantee you that every procedure is safe. 
Their treatment varies from patient to patient. This is for the reason that they use different approaches for every skin type. Thus, you are ensured that you will get the best possible outcome from them.  
Highlights
Non-invasive medical treatment

Evidence-based treatment and customized skincare products

Comprehensive information regarding skin condition
Customer Reviews
Customers are satisfied with the treatment the clinic provided for them. They note how friendly the doctor is and honest when it comes to giving opinion—profit does not matter. Here are some of the reviews of their clients: 
I have been using Radium's skincare products since they started and I never have to shop for alternatives. Dr Siew's formulation is natural and effective and he advocates for healthy skincare without harsh chemicals. I share my products with my 12yr old daughter and her acne has improved alot after using. I am convinced that Radium's skincare products are effective for both adults and children too!" – Li Chuin
I always appreciate Dr Siew's honest advice and his trying for the best to make sure his clients are happy with his work. As long as he is around, I will continue to patronize the clinic. FYI – I did the survey half way and stopped at the clinical assistant as I can't remember the name but can recognize the face and did not want to put the wrong name to the face. I'm happy to point out the person if you like the next time I visit the clinic. 🙂 Overall, I'm very satisfied! – Anna Lee
10. Edwin Lim Medical Aesthetic Clinic
BEST FOR

Wide range of aesthetic services

SERVICES

Injectables, Laser, Medi-Facials and Fat Freeze, HIFU treatment

WEBSITE

https://edwinlimclinic.sg/

ADDRESS

#02-12/13 Changi City Point | #05-51 Lucky Plaza

#05-51, Lucky Plaza, 304 Orchard Road Singapore 238863

CONTACT DETAILS
[email protected]
OPERATING HOURS
Monday – Friday:

11:00 to 8:00 pm

Saturday and Sunday: 11:00 am to 6:00 pm
Edwin Lim Medical Aesthetic offers an extensive and comprehensive aesthetic service for their clients. They are equipped with the modern and latest technology which they use for their procedures. Their aim is to lessen and minimize the pain or discomfort felt by their patients. 
One of the services they offer is Pigmentation Laser. Depending on the skin type and pigmentation, the clinic uses between the Spectra Pigmentation Laser or Pro-Yellow Laser.
They have two branches located at Changi City Point and at Lucky Plaza. These two can be easily located and have ample parking areas for their clients. Thus, you are always welcome to visit their clinic at any time. 
Highlights
Comprehensive medical aesthetic service

Minimal discomfort and pain
Customer Reviews
At Edwin Lim Medical Aesthetics, you will get the service that you deserve. Check out what their customer has to say regarding their service: 
Dr Edwin Lim came highly recommended through a good friend. I am not disappointed at all. Initially, concerned about finding the way to clinic but it turned out to be a breeze. There is an underground link from the EXPO station all the way to Changi City Point Mall; that keep me sheltered from the weather. He is thorough in his explanation, professional in the clinical care, exercise dexterity in surgical skills, has gentle touch and has a friendly persona. There is no hard sales. The Clinic staff are great too! The Clinic's emphasis on clients' needs taking centre stage is commendable. Just done my neurotoxin and fillers; really happy with the outcomes. Always gratifying to invest in my skincare as I am wearing it everyday. – Madeline Chan
A month ago, I messaged the clinic asking it about mole removal late at 11pm. To my surprise, the reply came within a minute. After the review today, I am more than happy with the outcome of the procedure. What had been a dark raised mole is now a reddish scar. Moreover, it is most likely going to return to skin colour in two to three weeks. There are no complaints whatsoever with my smooth and minimal-pain experience with the clinic. Dr Edwin and his female manager are there to help you and allow you to make the most informed decision as possible. I highly recommend dropping them an inquiry especially if you're unsure. – Brad 
11. S Aesthetics Clinic

BEST FOR
Face fillers
SERVICES
Popular Treatments, Face Treatments, Skin Treatments, Eye Area Treatments, Hair Aesthetics Treatments, Body Treatments
WEBSITE
https://saestheticsclinic.com/
ADDRESS
9 Scotts Road #07-07
Scotts Medical Centre (Pacific Plaza)
Singapore 228210
CONTACT DETAILS
Email: [email protected]
Telephone: +65 6235 0338
WhatsApp: +65 90207234
OPERATING HOURS
Mon-Fri: 10am – 8pm
Sat: 10am – 6pm
Sun & Public Holidays: Closed
S Aesthetics Clinic is famous for their excellent and pain-free treatments. They also offer quite the diverse set of services for both the face and body.
Their pigmentation treatments might feel uncomfortable, but they offer to apply numbing cream to minimise discomfort. They also use laser for their treatments, to ensure that the operation is as accurate and satisfying as possible.
Expect multiple sessions, especially for darker pigmentation. With S Aesthetics Clinic, no matter how many sessions your treatment takes, they will ensure that you are given the attentive and skilled care you deserve.
Highlights
Expert aestheticians
Great customer service
High quality equipment and materials
Customer Reviews
Check out some reviews left by S Aesthetics Clinic on Google review:
"Hands-down the best doctors I have ever seen.
Dr. Sii and Dr. Kwan really took the time and listened to my situation with patience to really understand what is best for solving the issue. I was having some allergic reactions from a lip filler, which I got from a different clinic a couple months ago. My lips were very swollen when I walked into S Aesthetics. I was in a middle of a business trip, so you can imagine, I was under great pressure and stress with the situation.
They explained to me in a logical and calm manner each step of the way, so I had little fear during the dissolving process.
I am so appreciative of their work and my situations have immediately gotten better.
Please keep up the wonderful things you are doing because the world needs doctors like you.
Thank you."
12. GynaeMD
BEST FOR
Aesthetic Services
SERVICES
Gynaecology, Obstetrics, Infertility, Aesthetics
WEBSITE
https://www.gynaemd.com.sg/aesthetics/spectra-laser-peel.html
ADDRESS
1 Orchard Blvd, #04-03A Camden Medical Centre, Singapore 248649
CONTACT DETAILS
Phone: +65 6733 8810
Fax: +65 6733 8850
After Office: +65 6535 8833
Email: [email protected]
OPERATING HOURS
Monday to Friday: 0900h to 1730h
Saturday: 0900h to 1300h
Lunch Break: 1300h to 1400h
Gynae MD is a specialist clinic that aims to offer obstetric, gynaecology, and aesthetic services in a caring environment. To maintain their client's well-being, they continue to stay on top of the latest advancements in medical care.
The clinic is run by Dr Christopher Ng, a gynaecologist who is considered an expert in his field. Under his capable hands, you can rest assured that any treatment you undergo in Gynae MD will fulfil your expectations.
Highlights
Relaxing environment
Uses the latest techniques and technology
And that's a wrap for our list of the best pigmentation treatments in Singapore! If we've missed out on some great clinics, let us know and we'll see if we should add them to the list.
Moreover, you may also look at these best dermatologists in Singapore. Some of them offer pigmentation removal treatments that'll certainly bring you guaranteed improvements.