By Jasmine Wee
Have you always wanted to have a facelift treatment to tighten up your skin but worried about the risks and the costs? Well, the best HIFU in Singapore is another great option to make your skin look stronger and healthier!
HIFU (High-Intensity Focused Ultrasound) is a facelift treatment with a noninvasive procedure, making it safer and more affordable than traditional facelifts. This is why many aesthetic clinics are offering this treatment.
To help you find which centres are the most recommended and reliable, we've listed the top places that can give you the best HIFU in Singapore!
(Note: This list is in no particular order.)
1.  The Clifford Clinic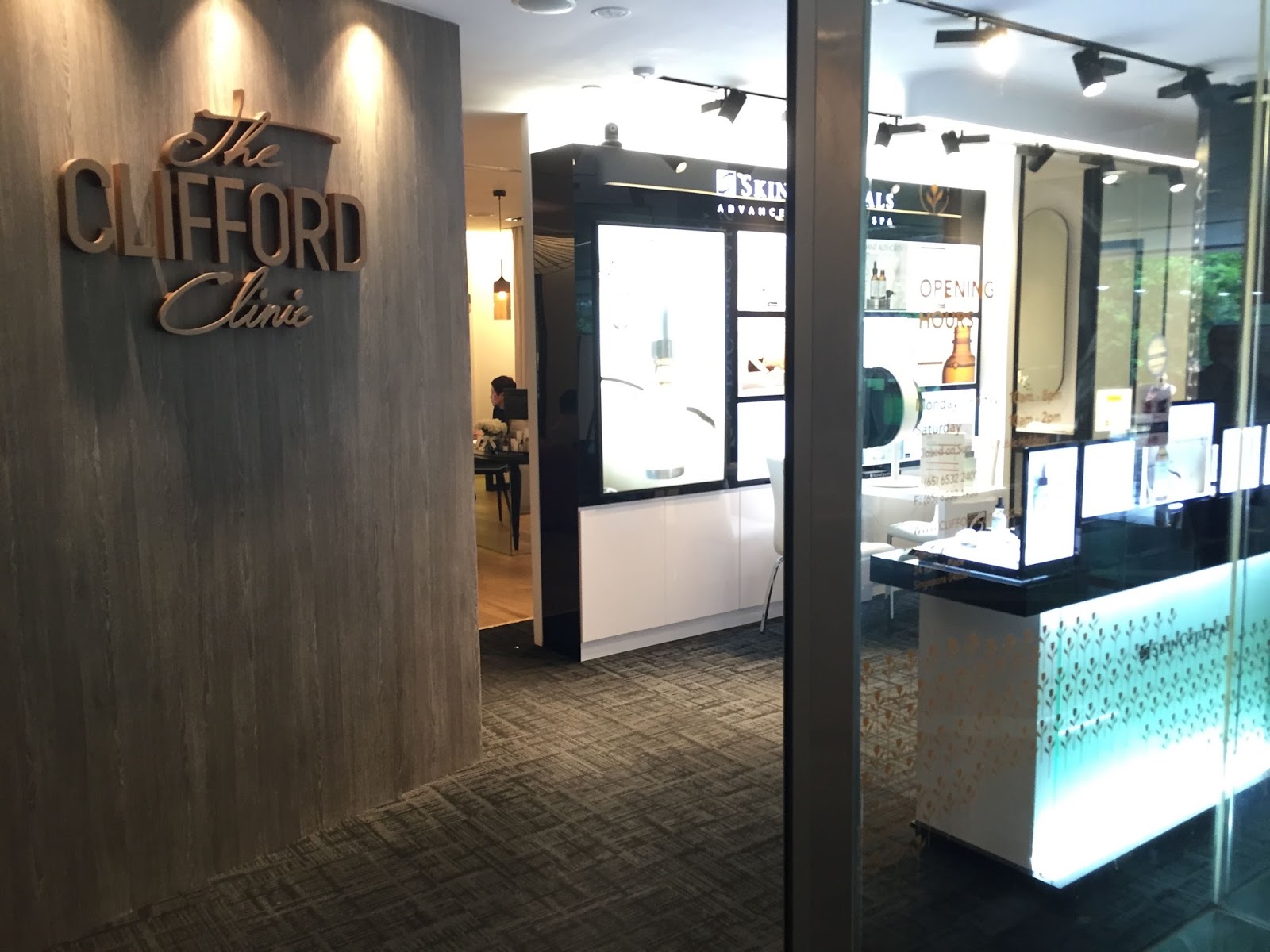 The Clifford Clinic has the best HIFU in Singapore and mainly caters to those in need of facial rejuvenation, wrinkle reduction, and facial remodelling. It can also lessen facial fats, leaving you with a slimmer jawline and reduced double chins and jowls.
They also offer their HIFU therapy with a body treatment that'll reshape your abdomen, hips and legs. Aside from these services, they have other skin care and even hair treatments.
Highlights
Bridal packages
Hair treatments
2.  Sozo Clinic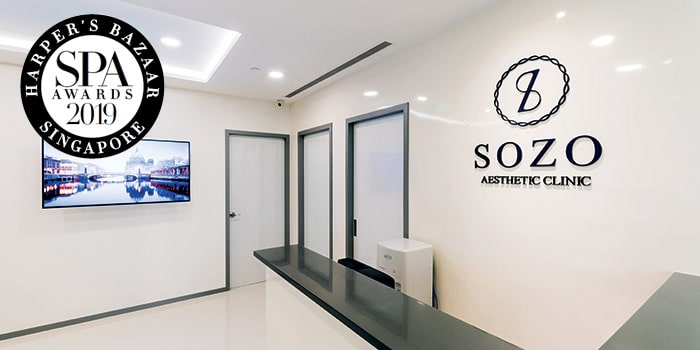 BEST FOR 
Affordable treatments
WEBSITE
https://sozoclinic.sg/
ADDRESS
1 Raffles Place #05-12/13 One Raffles Place (Shopping Mall) Singapore 048616
CONTACT DETAILS
6935 1811
OPERATING HOURS
Weekday: 7am – 5pm

Weekend & Public Holiday: 7am – 7am
Whether it's saggy skin, double chin, dark circles, or wanting to have a V-shape, you can rely on Sozo Clinic as they offer one of the best HIFU in Singapore. Their treatments are for the chin, jawline, neck, eyelids, and other face parts.
Their procedures can last up to 12 months, which is quite efficient and they even offer one session for a lower price of $300. These are the reasons many locals claim they have the best HIFU in Singapore.
Highlights
Customised solutions
Affordable rates
Customer Reviews
Customers who had skin concerns or who wanted to have regular facial skincare have praised the knowledgeable staff and comprehensive approaches. A customer recommended their services and wrote this feedback on Google Reviews:
"I absolutely love the environment at Sozo Clinic, it always feels like coming home to family! The staff are warm and friendly and Dr Justin always takes time to understand my skin concerns without judgement. More importantly, he is not overly aggressive in his approach and will actually advise accordingly if he feels a particular treatment is unnecessary for a patient. I do the hydra-facial regularly for maintenance and also have done the occasional HIFU treatment with great results. Strongly recommended."
3.  Mizu Aesthetic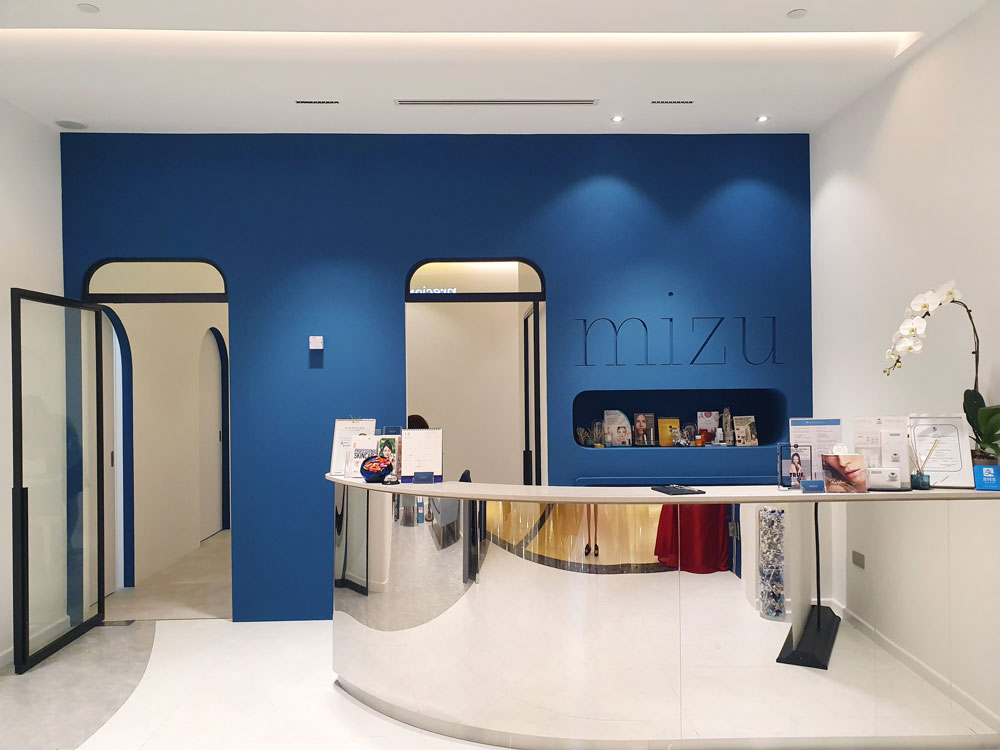 BEST FOR 
Innovative HIFU techniques
WEBSITE
https://www.mizuaesthetic.com/
ADDRESS
8A Marina Boulevard #B2-12 Marina Bay Link Mall Singapore 01898
CONTACT DETAILS
+65 66344033
OPERATING HOURS
Weekdays: 11am – 8pm

Saturday: 11am – 5pm
The HIFU treatment at Mizu Aesthetic treats the deepest skin layers with triple-layer lifting effect, giving you the longest possible tightening results that you could ever have. This procedure takes an hour to finish and any redness will disappear after a few hours.
They take pride in providing their signature techniques for more personalised treatment. Their innovative techniques treat facial skin and also help reduce double chins and jowls.
With their treatments that are made to prioritise efficacy and safety, they've proven to have one of the best HIFU in Singapore.
Highlights
Facial and body treatments
Available trial sessions
4. Edwin Lim Medical Aesthetic Clinic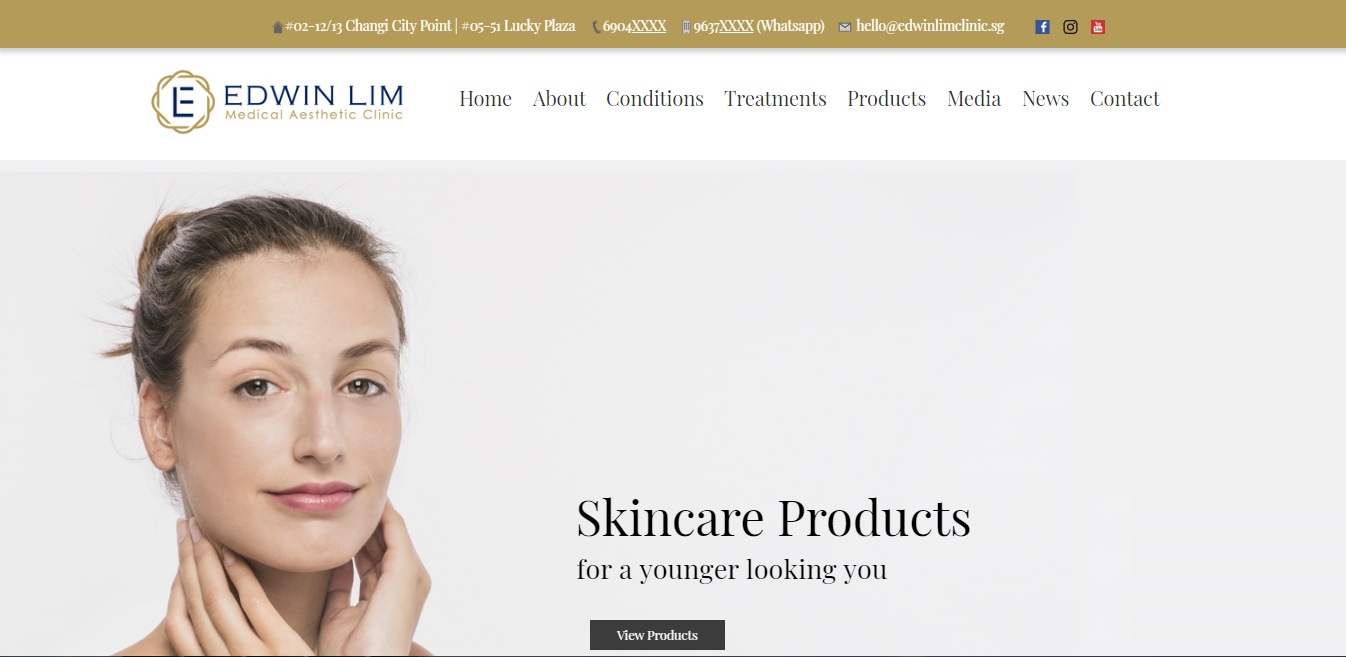 BEST FOR

Latest HIFU technology

WEBSITE

https://edwinlimclinic.sg/

ADDRESS

#02-12/13 Changi City Point | #05-51 Lucky Plaza

#05-51, Lucky Plaza, 304 Orchard Road Singapore 238863

CONTACT DETAILS
[email protected]
OPERATING HOURS
Monday – Friday:

11:00 to 8:00 pm

Saturday and Sunday: 11:00 am to 6:00 pm
You can also rely on Edwin Lim Medical Aesthetic Clinic for your non-invasive face lifting. Their HIFU treatment provides a natural looking skin lift result. Further, it can remove eyebags by removing the fats stored under your eyes. Cellulites and stretch marks are also treated during the process. 
In order to lessen the pain and discomfort of their clients, the clinic prescribes painkillers. They also apply numbing cream for half an hour before doing the procedure. Don't worry because their doctor will discuss everything with you, as their patient. 
Highlights
Customized solutions for each skin type
Customer Reviews
Clients praised how the doctor handles the procedure as well as the friendly staff that accommodates them. Here's a 5.0-star review from Google: 
Dr Edwin Lim came highly recommended through a good friend. I am not disappointed at all. Initially, concerned about finding the way to clinic but it turned out to be a breeze. There is an underground link from the EXPO station all the way to Changi City Point Mall; that keep me sheltered from the weather. He is thorough in his explanation, professional in the clinical care, exercise dexterity in surgical skills, has gentle touch and has a friendly persona. There is no hard sales. The Clinic staff are great too! The Clinic's emphasis on clients' needs taking centre stage is commendable. Just done my neurotoxin and fillers; really happy with the outcomes. Always gratifying to invest in my skincare as I am wearing it everyday.- Madeline Chan
5.  Halley Medical Aesthetics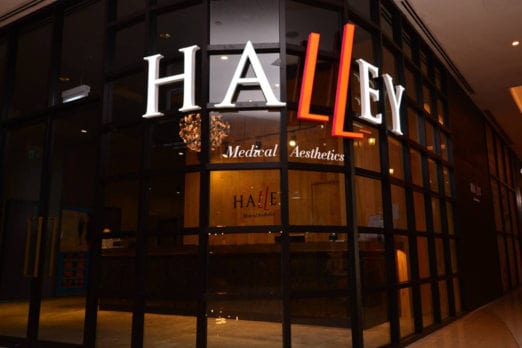 | | |
| --- | --- |
| BEST FOR  | Skin-firming treatment options |
| PRICING | Rates |
| WEBSITE | https://www.halley.com.sg/ |
| ADDRESS | 277 Orchard Road #03-15 Orchard Gateway Singapore 238858 |
| CONTACT DETAILS | 6737 8233 |
| OPERATING HOURS | Daily, 10am – 9pm |
Halley Medical Aesthetics is one of the most well-known clinics that offer Ultherapy, which is a famous skin-firming treatment. They also have HIFU treatments for those who want less downtime.
When it comes to their facial treatments, they offer a broad range of services including facial contouring and rejuvenation. Due to their brilliant procedures along with their skincare products, they truly have some of the best HIFU in Singapore.
Highlights
Skincare products
Wide range of options
6. Dr Justin Boey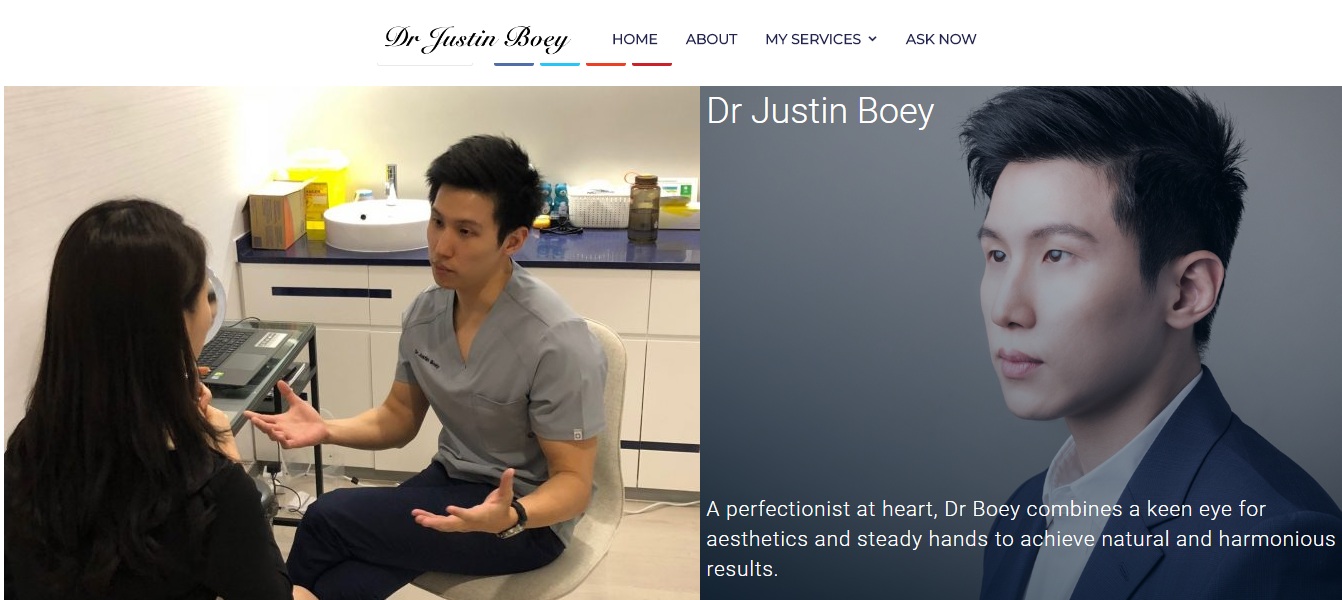 Dr. Justin Boey uses Ultraformer 3 HIFU, the latest generation of HIFU treatments that tightens and lifts the sagging skin of your face without any needles or scalpels. 
Compared to other anti-ageing treatments or products, this has been proven to give instant results in just one session. So, if you think about it it really is a more practical way to get rid of those sags.
The combination of Dr. Boey's expertise and Ultraformer 3 HIFU provides promising results that will definitely give the best value for your money. 
He has also dedicated some sections in his website on various articles discussing everything you need to know about HIFU so make sure to check those out.
Highlights
Competitive rates

Large scope of aesthetic treatments

Highly-qualified specialist
Customer Reviews
"Good aesthetic doctor in Singapore. I had good results for Ultraformer HIFU, pico laser and filler injections. Precise and thorough in explanation. Staff is also very knowledgeable"
"One of the best aesthetic doctor in Singapore in my opinion. Dr Boey did chin filler, nose thread and hifu for me. I like that he has a very good aesthetic eye. Natural results."
7. Shiro Aesthetic Clinic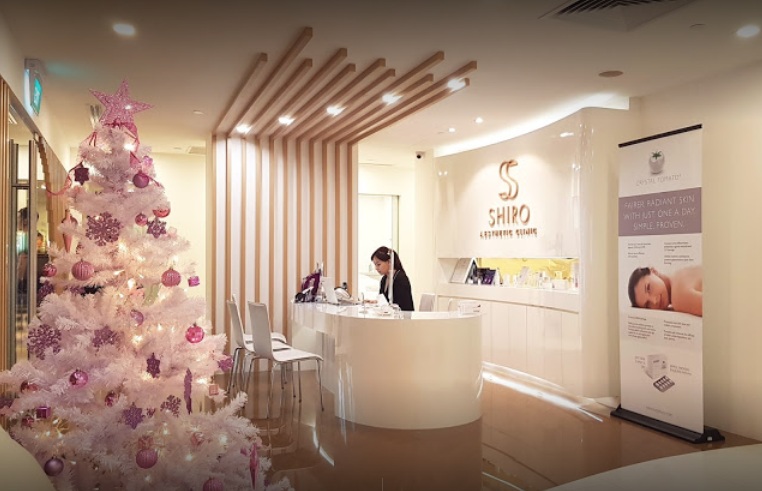 Shiro Aesthetic Clinic provides both men and women premier aesthetic treatments that are uniquely tailored to address their respective face and body concerns. One of the treatments that the clinic showcases is their HIFU Toning. 
Their HIFU Toning is designed to be non-invasive, without pain and no downtime so you are always comfortable while in the hands of Shiro Aesthetic Clinic. Their HIFU Toning is also applicable to a slightly wide range of areas like Eye Corners (Crowfeet), Brow Areas (Droopy Eyelids), Saggy Heavy Cheeks, Double Chin, Jawline (Facial Contouring), etc.
Highlights
State-of-the-art facilities

Non-surgical procedures

Face and body contouring
Customer Reviews
"I have been most impressed with the results of, particularly, HIFU, RF, tracts (spelling?) and fillers. All professionals and supporting professionals are very strong (and personable)."
8. Bio Aesthetic Medispa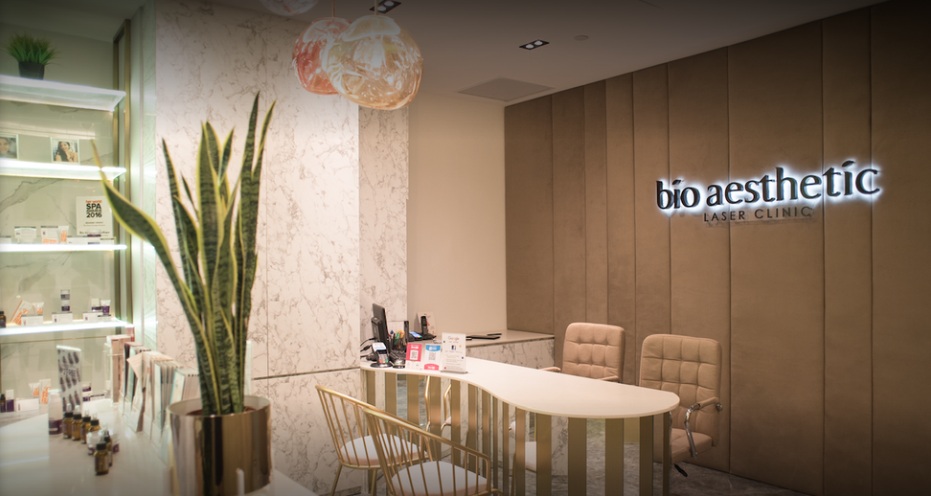 BEST FOR

Multi-awarded spa

SERVICES

Lip Fillers, Hydrating Booster for Intense Hydration, Chemical Peel Express, Fractional RF Skin Tightening, PhytoPeeling Hulk Acne Therapy, Opsis EyeLift Antitox, Thavma Wrinkle Control Therapy

Fat Freezing

WEBSITE

https://bioaesthetic.com.sg/

 

ADDRESS

Palais Renaissance, 390 Orchard Road #03-01 Singapore 238871

CONTACT DETAILS

+65 6333 4566

OPERATING HOURS

Mon- Fri 11am to 8.30pm

Sat: 10am to 6pm

Sun & Public Holidays Closed
Bio Aesthetic Medispa is a multi-awarded clinic offering an extensive range of aesthetic treatments that redefine and achieve beauty goals of all shapes and colors. They provide numerous procedures from the face down to the body.
One of the services they offer is the Sygmalift HIFU that tightens loose skin without any pain.
Their clinic is completely equipped with the latest technology to ensure the quality of their work as well as the safety and comfort of their clients. They also feature some of today's most sought after beauty brands.
Highlights
Wide spectrum of aesthetic services

Medically Designed Treatments

Experienced Aestheticians
Customer Reviews
Here's one of the reviews as posted on Google Reviews.
"Had an amazing experience at this clinic. Dr fin, Jennifer, Rachel and xiao man were really friendly and helpful in explain the details to me. Nice ambience and atmosphere was great. Felt really relaxed throughout the whole procedure. Highly recommend and will totally visit again!"
9. Lux Aesthetic Clinic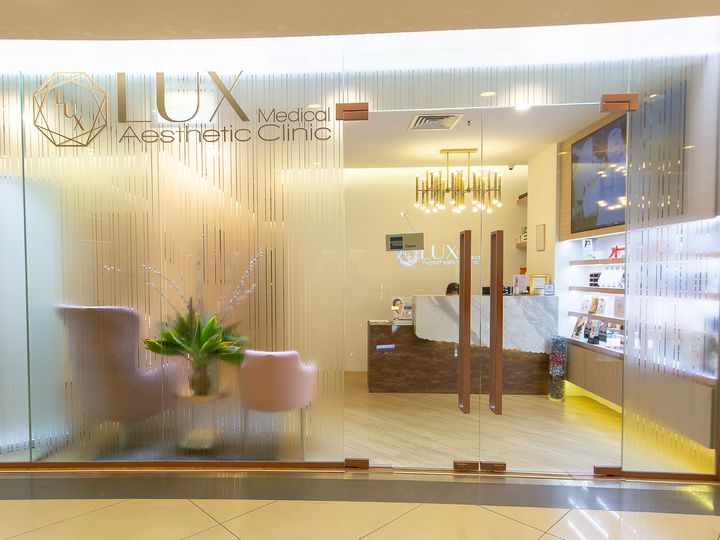 BEST FOR 
Signature HIFU therapy
PRICING
Rates
WEBSITE
https://luxaestheticclinic.com/
ADDRESS
The Cathay, 2 Handy Road #02-09 Singapore 229233
CONTACT DETAILS
+65 6815 9922
OPERATING HOURS
Monday – Friday: 10:30AM – 8:00PM

Saturday: 10:30AM – 4:00PM
Compared to the previous option, Lux Aesthetic Clinic provides more advanced treatments with their two kinds of HIFU therapy. They have the latest Ultraformer and they also introduce their V-Lift HIFU therapy, in which both serve certain purposes.
The Ultraformer, quite commonly used in most clinics, targets the mid-face as it tightens up the sagging skin and fat under the chin and jawline. It also helps to improve jowls and laugh lines.
The other treatment focuses on enhancing eye corners, forehead and brow areas, upper neck, and more. With this signature therapy, they've become known as one of providers of the best HIFU in Singapore.
Highlights
Different types of HIFU treatments
Special programs
Customer Reviews
Most customers said that all of the services and treatments at Lux Aesthetic Clinic are all worth it. Some even mentioned that they were amazed by the immediate results after one session.
A customer shared this story on Google Reviews:
"Very good service and results. I had very dry skin with enlarged pores, fine lines and acne, and opted for mild fractional laser, skin boosters treatment and some Botox around the crow feet eye area (they were done separately over 2 visits). I had concerns about the downtime involved and expected results and they were very well-explained by Dr. Kellyn. Results were very positive after the skin was allowed to calm down for a couple of days (minor needle marks and mild redness / flaking). My complexion is definitely more hydrated and clear now. I didn't come out looking like a flawless Korean pop star of course, but it was definitely an improvement from before. I also went with their 'V Lift HIFU' separately and the outcome was really good as my jawline / cheek is less saggy now. They did it on one side of my face first so I could compare it with the 'unprocessed' side and I could notice a difference. This was quite impressive as I was not expecting to see results after just one treatment. Overall very positive and time / money well-spent."
10. Dr. Chio Aesthetic and Laser Centre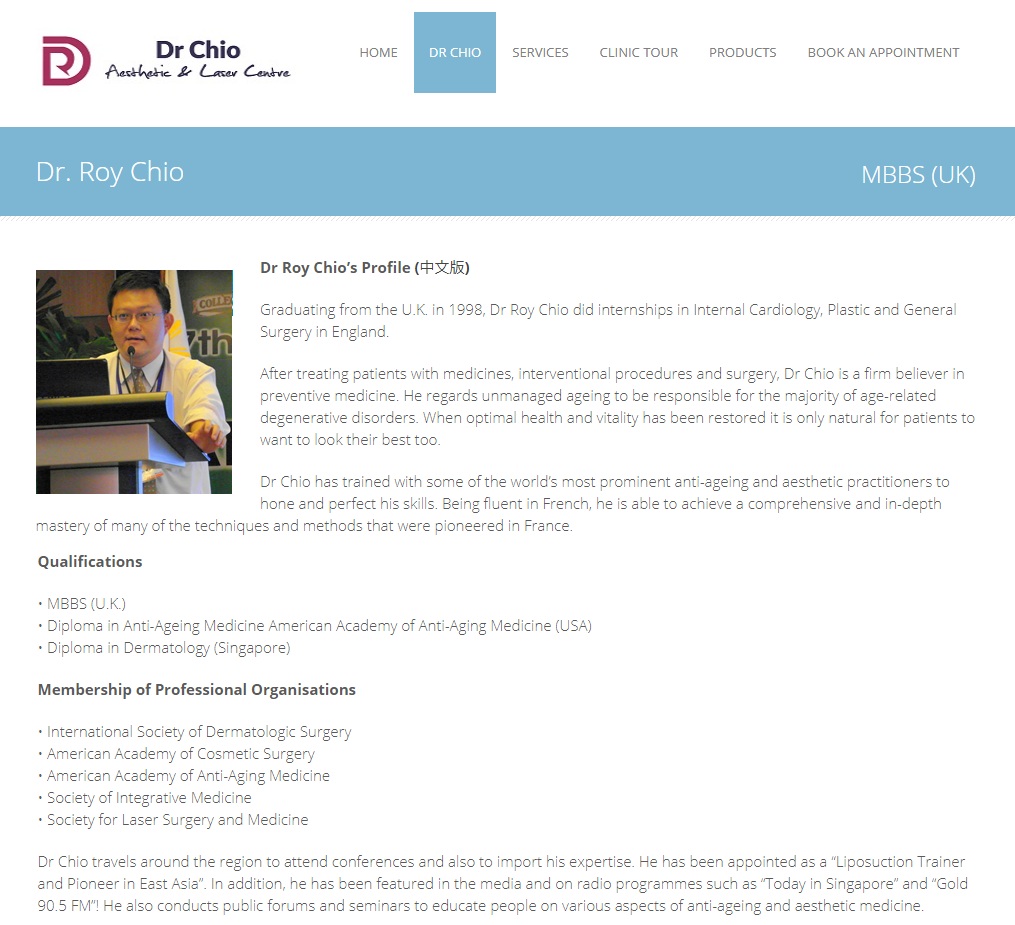 Dr. Chio Aesthetic and Laser Centre is one of the most trusted clinics across Singapore that caters to an extensive range of aesthetic concerns. From skin care to complex treatments, you can trust the team to bring out the best in you.
One of the services that many of their clients avail is their HIFU. This non-surgical skin tightening treatment of the clinic is backed with an advanced medical tool that helps induce collagen production with no downtime.
This treatment can be done in different parts of the face from forehead to jawline.
Highlights
Immediate visible effect just after one treatment

Relatively painless.

No downtime
Customer Reviews
"My first time experienced with Aileen and Dr Chio was great. Very friendly and trustworthy. As of now has used their treatment svc couple of times. Affordable price and no regrets. Aileen is very good in her beauty knowledge in recommending the best for my needs with no obligation. Thank you. Keep it up!"
Did we miss out on a great and must-visit clinic in our list of the centres with the best HIFU in Singapore? Share with us your own favourite picks and let us know why you love their services!
For more options, you may want to look at the best aesthetic clinics in Singapore. They offer a full range of facial treatments, giving you extensive selections to choose from.