Our 29 Favourite Clinics for Psychotherapy in Singapore
Whether you're having trouble coping with daily life or dealing with a trauma, talking to a professional psychotherapist will definitely be a huge help. Searching for one will not be easy, but we're here to present our list of clinics that offer the best psychotherapy in Singapore so it's less of a challenge.
Since it's mental health that's on the line, we made sure to include only those with experienced psychotherapists, excellent track record, comfortable clinics, and reasonable rates. You'd be surprised to know that there are more than a few clinics with the best psychotherapy in Singapore.
Anyway, check out our list below to see which clinic offers the type of service you're looking for.
(Note: This list is in no particular order.)
The North Star Therapy

| | |
| --- | --- |
| BEST FOR  | Overcoming childhood trauma |
| SERVICES | Existential Therapy, Psychotherapy, and Parenting Struggles |
| WEBSITE | https://thenorthstartherapy.com.sg/ |
| ADDRESS | Singapore  |
| CONTACT DETAILS | |
| OPERATING HOURS | Contact for more details |
Do you feel stuck, trapped, or lost?
Do you feel disconnected from people around you?
Do you feel unfilled in what you do?
Do you recognize the person in the mirror?
Do you ever wonder: "What is the point?"
If any of these questions resonates with you, join Shifan on a journey of discovery, healing, and change. Shifan believes we all have an inner child: one that is spontaneous, curious, authentic, courageous, wise, and adventurous. She is here to reconnect you with that child.
Shifan's areas of focus are:
Overcoming childhood trauma through psychotherapy.
Examining life's meaning and purpose through existential therapy.
Facilitating a journey of self-discovery to reach full potential.
Turning parental struggles into opportunities for bonding with and connecting to your children and your own inner child.
Your first intake session with Shifan is free-of-charge.
Highlights
Reviews
Here's what some people have to say about them:
"I would like to express my heartfelt gratitude to Shifan for helping me in my healing journey. I came to the session with issues of anger, regret and unresolved past. In just 1 – 2 sessions, Shifan was able to not only identify my pain but also work on these issues with me to redecide on my early decisions effectively. I felt heard, validated and most of all, supported. Through early scenes work. I rediscovered a part of me that was buried and forgotten. It was an extremely powerful experience for me. Since our sessions, I have observed improved relationship with my loved ones whom I found great difficulty communicating with previously, gained a deeper understanding of my self and uncovered the 'link' for my lack of emotions and racket feelings to my childhood. I thank Shifan for holding this space safe for me. It is also the first time in many years I felt I can be who I am. For this, thank you Shifan."
"Shifan's session is powerful, insightful and empowering. She is not my guide, she is my fellow traveler on my journey of discovery and healing. She relates to and empathizes with me. She applies abstract theories in my day-to-day parental struggles and turns challenging moments into teaching and bonding moments with my daughter."
Adelphi Psych Medical Clinic

| | |
| --- | --- |
| BEST FOR  | Experienced Therapists |
| SERVICES | Psychotherapy, Art Therapy, Depression Treatment, Child Counselling, and EMDR |
| WEBSITE | https://adelphipsych.sg/ |
| ADDRESS | #04-32, The Adelphi, 1 Coleman St, Singapore 179803 |
| CONTACT DETAILS | +65 6250 9833 |
| OPERATING HOURS | Monday – Friday, 10:00 AM to 7:00 PM |
Adelphi Psych Medical Clinic offers mental health assessment and treatment to patients all of ages, from students to adults. It specialises mainly in medico-legal related conditions, forensic psychiatry, and psychotherapy.
However, its services aren't limited to those 3 treatments alone. It also offers art therapy, depression treatment, child counselling, trauma recovery, grief treatment, and more. It's a clinic that brands itself as a safe space for all people dealing with mental health conditions.
Another reason we consider it among the top options for the best psychotherapy in Singapore is the fact that it houses not only experienced therapists, but competent and passionate ones as well.
Highlights
5 years of experience
Designed for comfort and confidentiality
Competent and passionate psychotherapists
Customer Reviews
Here are a some feedback left by previous patients:
"Dr Sue Ann is very caring and professional. She has a lot of empathy towards others and listens patiently without any preconceived notions or judgments. I feel safe and secure whenever I am in Dr Sue Ann's office; knowing that I am in good hands whilst working through my issues and towards self empowerment and actualisation."
"I have seen Sue Ann for 3 sessions now and I can say that I had good experiences with her therapy , she has a kind and thoughtful character paired with a professional understanding of psychology especially in anxiety for my case. If anyone is struggling with anxiety yet is unclear on what it is , let Sue Ann help u In a path of discovery and resolution of your issue!"

The Mind Collected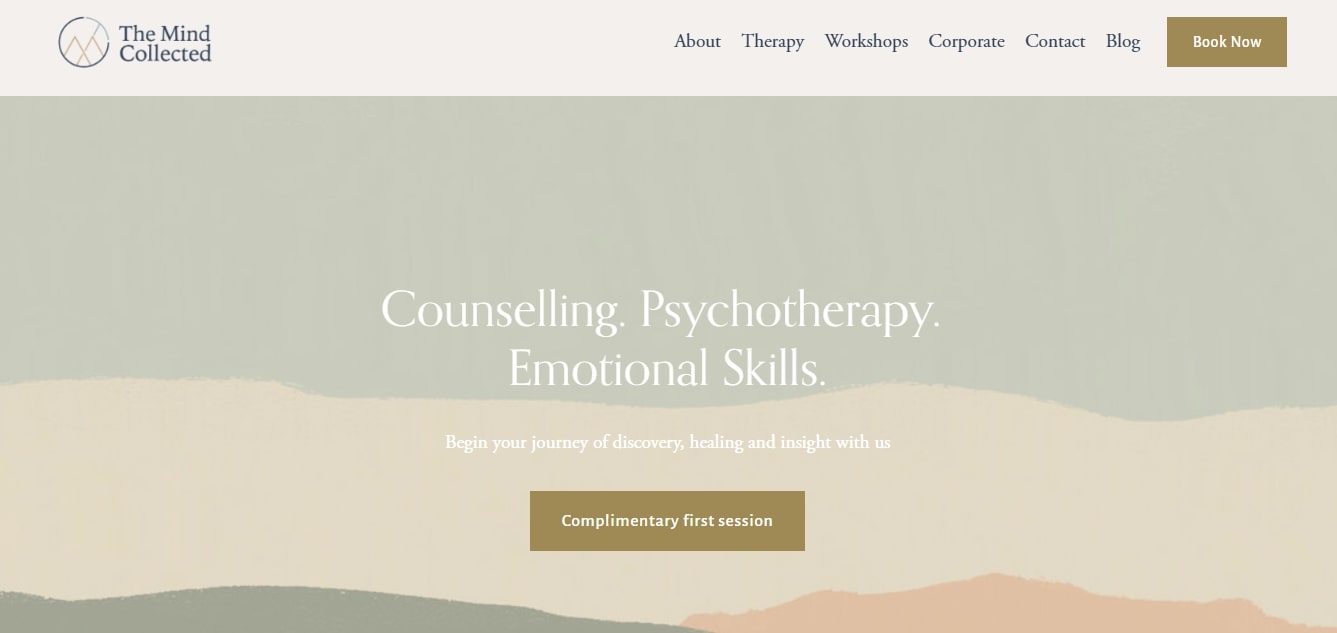 The Mind Collected is a mental health clinic that offers psychotherapeutic services tailored to each person's specific needs. They offer a suite of individual, couples, and group therapies, and also corporate and employee-assistance programs to help people cultivate mental well- being and resilience.
As an organization that believes in matching their clients to the best therapist possible, they provide detailed information about their therapists, and offer a complimentary first session to ensure a good fit, and effective outcome.
We like the fact that while they offer discounted packages of their services, they make sure to customize the length and approach of their therapies to specifically support each client to overcome their issues. They also open after office hours and on weekends to make space for busy professionals and couples.
Another thing that we find notable is their focus on expertise. Their team consists of masters and doctoral therapists who continue to dedicate their time for continuous learning to best help their clients.
Their rates are affordable and readily available, with clear time frames given per session – we recommend them for individuals and couples who wish to begin their therapy journey towards calm, clarity and insight.
Highlights
Affordable rates with complimentary first session
Focused on finding the best therapist for each client
Available after office hours and weekends
Customized treatments
Offers a range of therapy for individuals, couples and groups
Counselling & Care Centre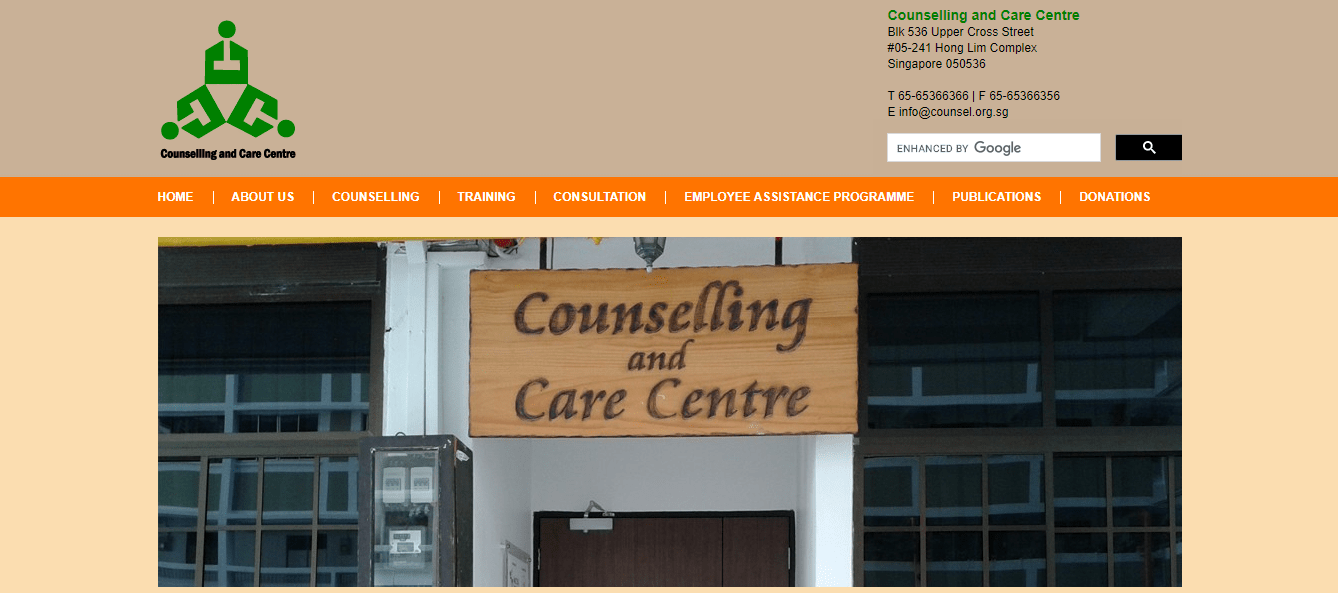 | | |
| --- | --- |
| BEST FOR  | Counselling |
| SERVICES | Psychotherapy and Counselling |
| WEBSITE | http://www.counsel.org.sg/ |
| ADDRESS | 536 Upper Cross Street, Blk #05-241 Hong Lim Complex, Singapore 050536 |
| CONTACT DETAILS | +65 6536 6366 |
| OPERATING HOURS | Monday – Friday, 8:30 AM to 6:00 PM |
Counselling & Care Centre is one of the few non-profit organisations that aim to help people deal with mental health problems by offering the best psychotherapy in Singapore.  It's an organisation accredited by various health institutions on the island.
So, if you're looking for affordable mental health treatment, then we highly recommend dropping by the Counselling & Care Centre. It's a place where you won't have to worry about the cost of assessments, treatments, and a session with a licensed psychotherapist.
On top of these, Counselling & Care Centre provides training programs to aspiring mental health and social service professionals too!
Highlights
Affordable services
Training programs
Accredited by Singapore's health institutions
Relationship Matters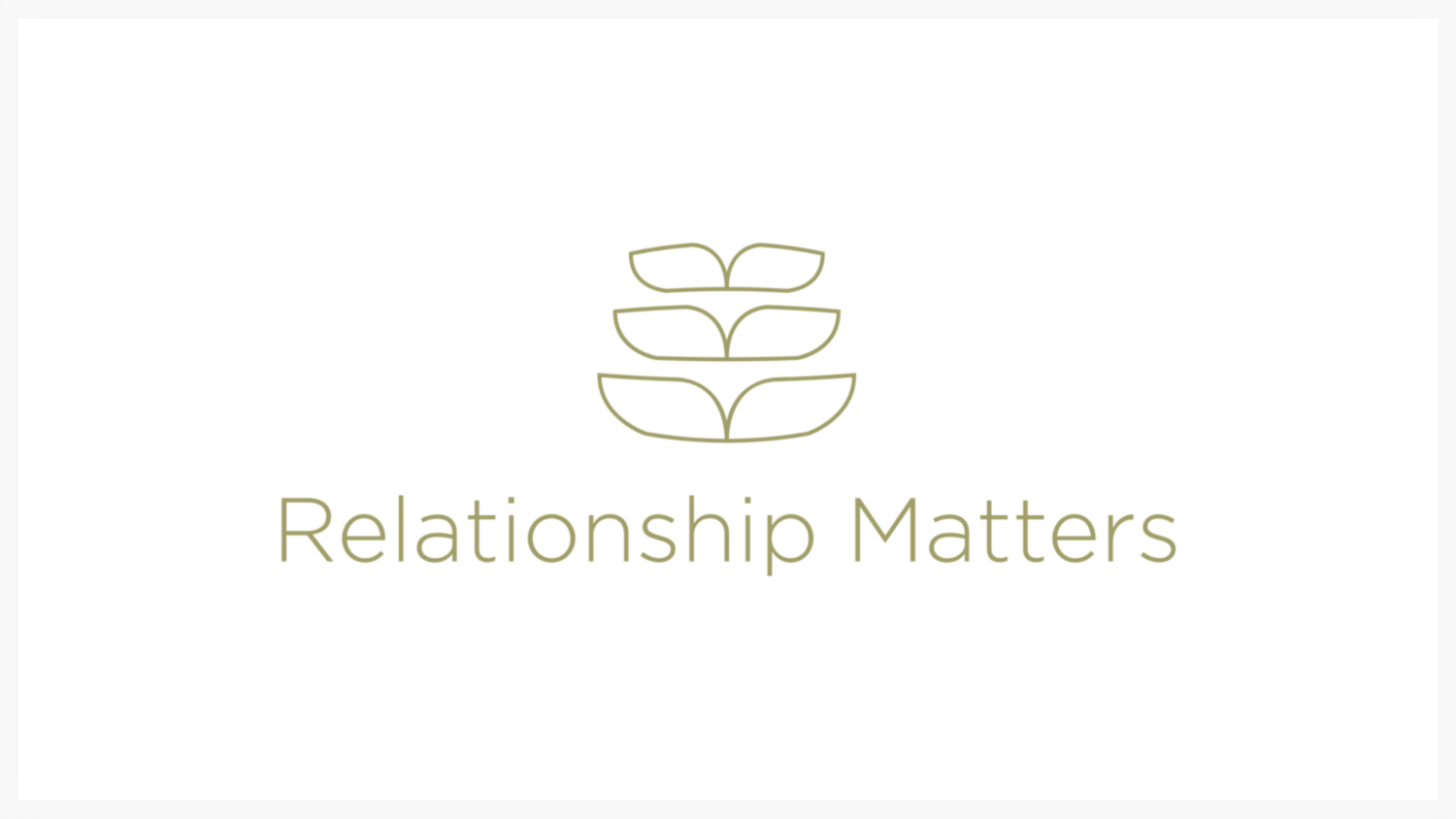 BEST FOR 
Couples Counselling
PRICING
Contact for more details
WEBSITE
http://www.relationshipmatters.com.sg/
ADDRESS
7500A Beach Road, 07-323 The Plaza, Singapore 199591
CONTACT DETAILS

T: +65 9789 6991

 

OPERATING HOURS
 
Relationship Matters, true to its name, recognizes the importance of relationships — both romantic and platonic — to a person's life. The organisation offers a non-judgmental space to all clients, one where they can freely talk about their problems without fearing retribution.
Every member of the team at Relationship Matters is professional and highly qualified to provide counselling services. They're most known for handling couples counselling by offering a neutral third party to offer mediation or a couples workshop.
Highlights
Online counselling available
Offers Emergenetics – Personality Profile for individuals and couples
The Psychiatric and Behavioural Medicine Clinic

| | |
| --- | --- |
| BEST FOR  | Child Therapy |
| SERVICES | Psychotherapy, Psychological Assessment, Seminars, Personal Therapy, and Group Therapy |
| WEBSITE | http://www.ppw.sg/ |
| ADDRESS | 1 Orchard Blvd, Singapore 248649 |
| CONTACT DETAILS | (65) 6737 3663 |
| OPERATING HOURS | Monday – Friday, 9:00 AM to 5:00 PM |
On top of the best psychotherapy in Singapore, The Psychiatric and Behavioural Medicine Clinic offers psychological assessment and group therapy as well. It's a clinic known for specialising in the mental health needs of children and young adults.
It houses a team of experienced and passionate psychotherapists who help patients deal with a wide range of mental health conditions, including depression, ADHD, bipolar disorder, and more.
Above all, The Psychiatric and Behavioural Medicine Clinic boasts a comfortable and cozy space that can help patients relax during sessions.
Highlights
Child psychiatry
Experienced psychotherapists
Comfortable clinic
Alliance Counselling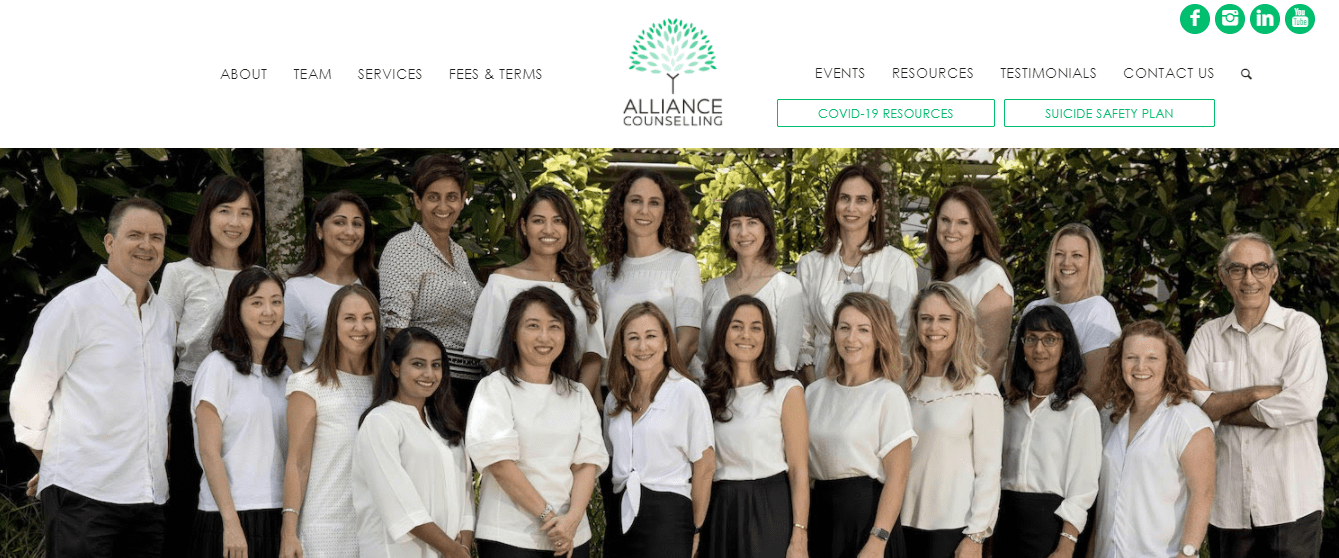 | | |
| --- | --- |
| BEST FOR  | Large Team of Psychotherapists |
| SERVICES | Psychotherapy, Counselling, Couples Therapy, Psychological Assessments, Telehealth, and Sex Therapy |
| WEBSITE | https://www.alliancecounselling.com.sg/ |
| ADDRESS | 501 Bukit Timah Rd, #04-03 & 03-02 Cluny Court, Singapore 259760 |
| CONTACT DETAILS | +65 6466 8120 |
| OPERATING HOURS | Monday – Friday, 9:00 AM to 5:00 PM |
Alliance Counselling offers an extensive range of mental health services, including psychotherapy, counselling, couples therapy, sex therapy, telehealth, and even psychological assessment. It employs a large team of therapists, all of whom have specialities of their own.
In line with that, whatever your condition is, Alliance Counselling can definitely be of help. Its rates are also quite affordable compared to those of other medical clinics — which is why we consider it one of the top clinics with the best psychotherapy in Singapore.
Highlights
Wide scope of specialties
Professional psychotherapists
The Lighthouse Counselling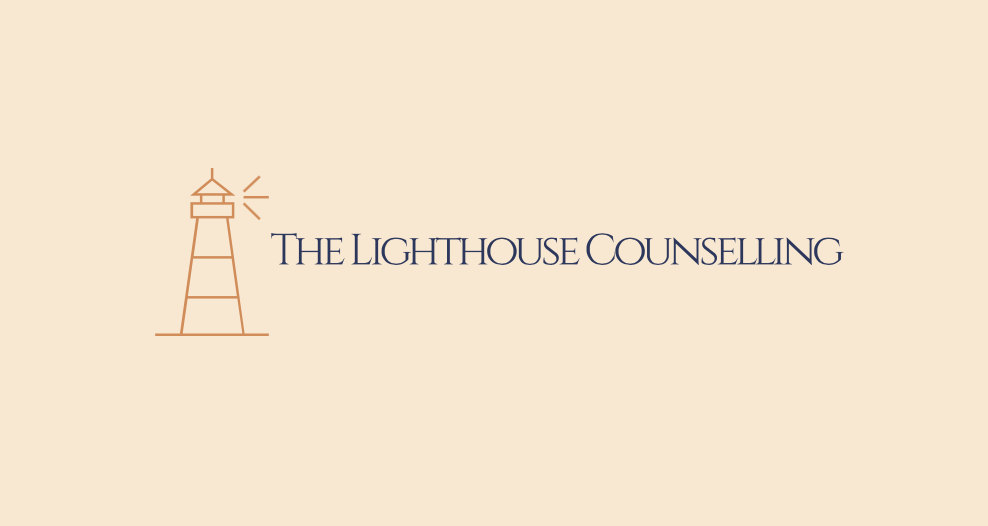 | | |
| --- | --- |
| BEST FOR  | Counselling, Psychotherapy and Life Coaching for Individuals and Couples. |
| PRICING | Email for Fees |
| WEBSITE | https://www.tlhcounselling.com/ |
| ADDRESS | #28-14 International Plaza, 10 Anson Road, Tanjong Pagar, Singapore 079903 |
| CONTACT DETAILS | Tel / Whatsapp: +65 8299 4866 |
| OPERATING HOURS | Mon – Fri 9am – 7pm, Sat 9am – 2pm |
If you're facing tumultuous times and having emotional difficulties, The Lighthouse Counselling is an excellent place to obtain Psychotherapy services.
Belinda Lau of The Lighthouse Counselling is a Counsellor and Psychotherapist. She strives to provide a safe space — one with no judgment — for every client.
She believes that said safe space is one of the components needed for people, individual or in pairs, to talk about and overcome their problems. Thus, furthering their journey of self-improvement.
Highlights
Free introductory Call
Offers life coaching  services
Online counselling available
Fluent in English, Cantonese and Mandarin
PSYCH CONNECT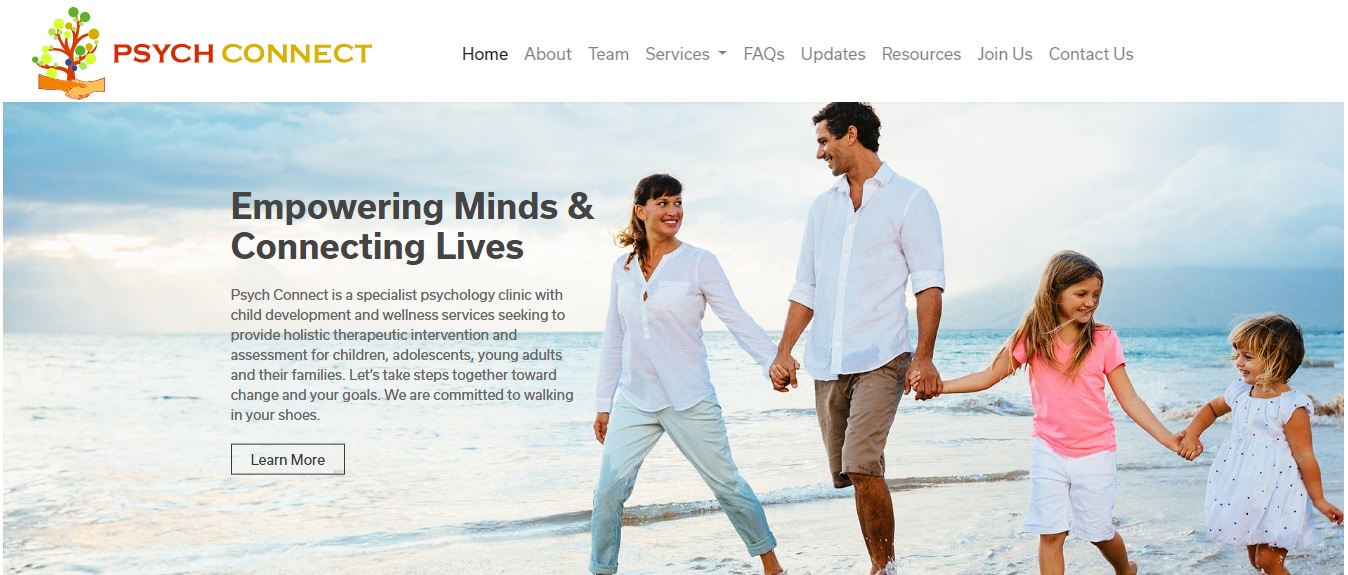 Psych Connect comprises of dynamic, experienced, and empathic multidisciplinary therapists and psychologists. They specialize in child development but work with clients across the lifespan. Their focus is on ensuring the therapy space is safe and inviting; making it conducive for therapy sessions.
A strength of the clinic is the multidisciplinary involvement and their tendency to work holistically with each client. They also believe in working with key stakeholders and supporting the whole system the client resides in – home, school, and work.
Apart from that, their team holds membership with different reputable organizations like the Australian Psychological Society, Singapore Psychological Society, Allied Health Professions Council, American Speech-Language-Hearing Association, and Australian Health Practitioner Regulation Agency.
Highlights
Multi-disciplinary approaches
Assessment and intervention are offered in the clinic, at home or remotely via teletherapy
In-School Services
Professional and experienced therapists
Psychotherapy Nicole Chew-Helbig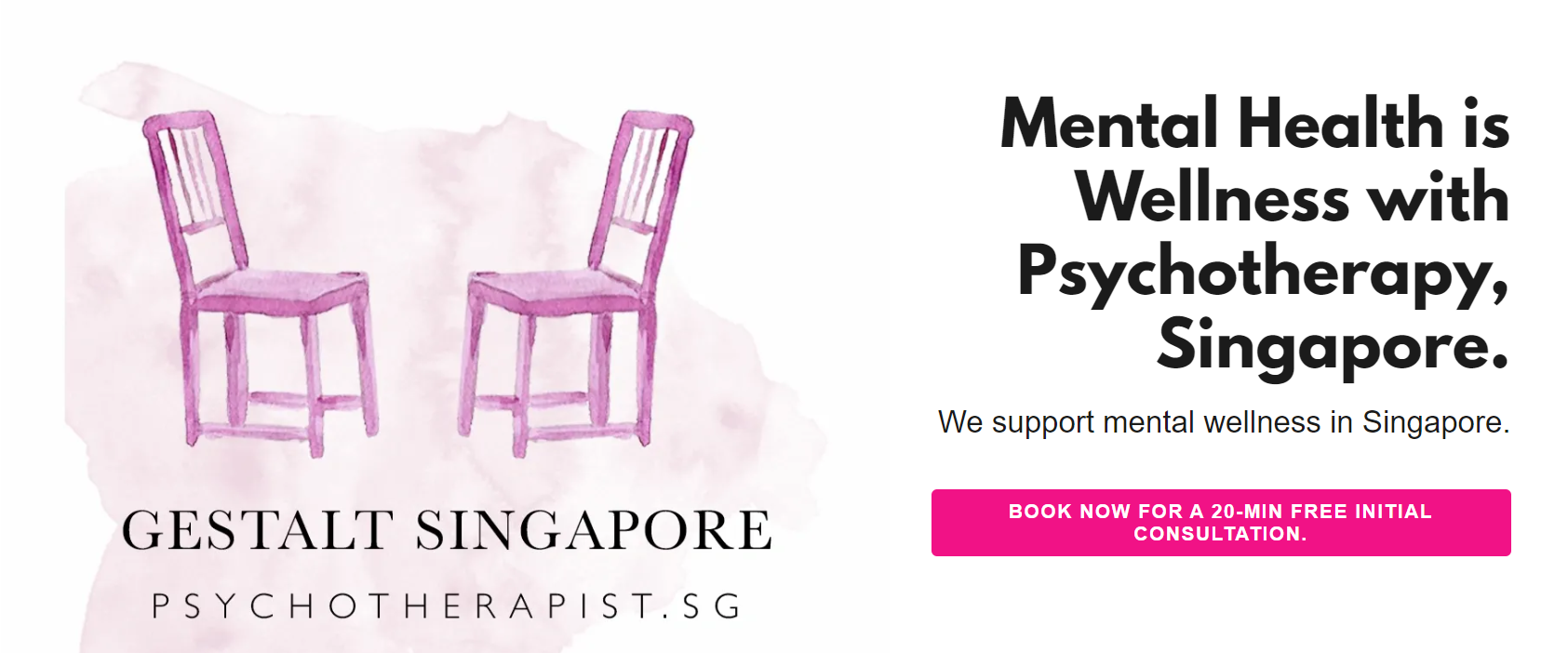 BEST FOR 
Gestalt Therapy
PRICING
Individual Session
Individual Therapy 50 mins SGD190Therapy via Internet 50 mins SGD190 (USD 140)Couples & Family Therapy
Couples Counselling 70 mins SGD 290
Family or Group 90 min SGD 380Service for Organizations
Workshops for employees 90 mins on-site.One-on-one sessions for employees on-site.Information on how we work with your organization.
WEBSITE
https://psychotherapist.sg/
ADDRESS
20 Upper Circular Road, #01-13, The Riverwalk, Singapore 058416, Singapore, Central, Singapore
CONTACT DETAILS
https://wa.me/6587978848
OPERATING HOURS
By Appointment
Nicole Chew-Helbig is a certified Gestalt psychotherapist that takes a relational approach in her psychotherapy sessions. She specialises in Therapy for Relationships, making her the perfect candidate to help counsel you and your spouse through the rough patch in your marriage.
Aside from marriage counseling, she also addresses a slew of other client concerns, which include anxiety and depression, behavioural addiction, life transition, chronic pains, and trauma.
She believes that every client is unique, which is why she takes the time to carefully assess her clients in order to generate a treatment plan that best suits their background and needs. With Nicole Chew-Helbig, you can go into counselling knowing that you'll meet a friendly face who emphasises confidentiality.
Highlights
Free consultation
Holds sessions on weekends
Offers Psychotherapy online
ImPossible Psychological Services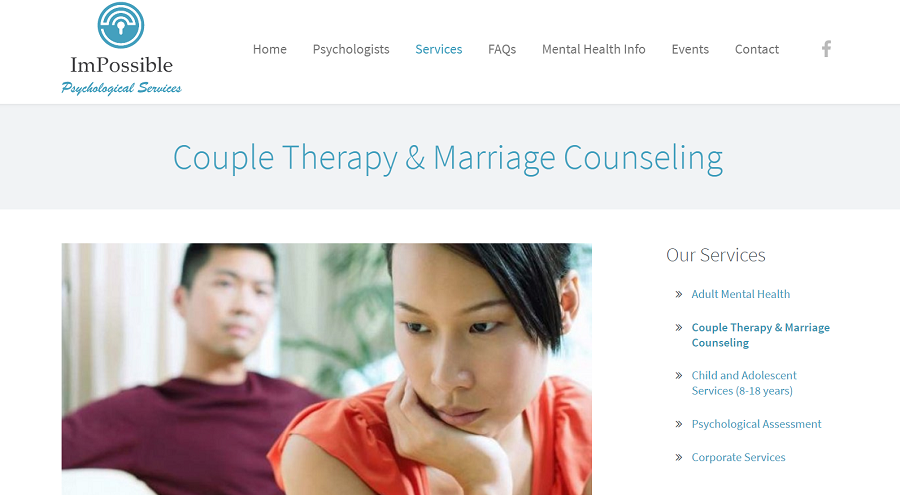 BEST FOR 
Psychotherapy and Couple Therapy
PRICING
Contact for more details
WEBSITE
http://www.impossiblepsychservices.com.sg/
ADDRESS
Icon @ Changi
228 Changi Road
#03-07
Singapore 419741
CONTACT DETAILS
Mobile
9688 2790Telephone
6538 2686Email
[email protected]
OPERATING HOURS
Mondays to Fridays: 9am – 5:30pm.
*Consultation strictly by appointment.
*After hours and weekend services offered. After hours and weekend fees apply.
Closed on public holidays.
At ImPossible Psychological Services, you can sign up for counselling with some of the brightest minds in the field. ImPossible is comprised of therapists and experts who dedicate themselves to providing quality psychological services.
Aside from Psychotherapy, ImPossible Psychological Services also offers couple's counselling — a way for people in relationships to figure out the root of all their problems.
Contact the practice today so that they can give you the counselling you need.
Highlights
Uses various therapeutic approaches like Cognitive Behaviour Therapy (CBT), Choice Theory and Reality Therapy (CTRT), Schema Therapy, and Systemic Family Therapy
Diverse and proficient team
Conducts psychological assessments
Seeks to provide a safe place to deal with mistrust and negative emotions
Ki Psychology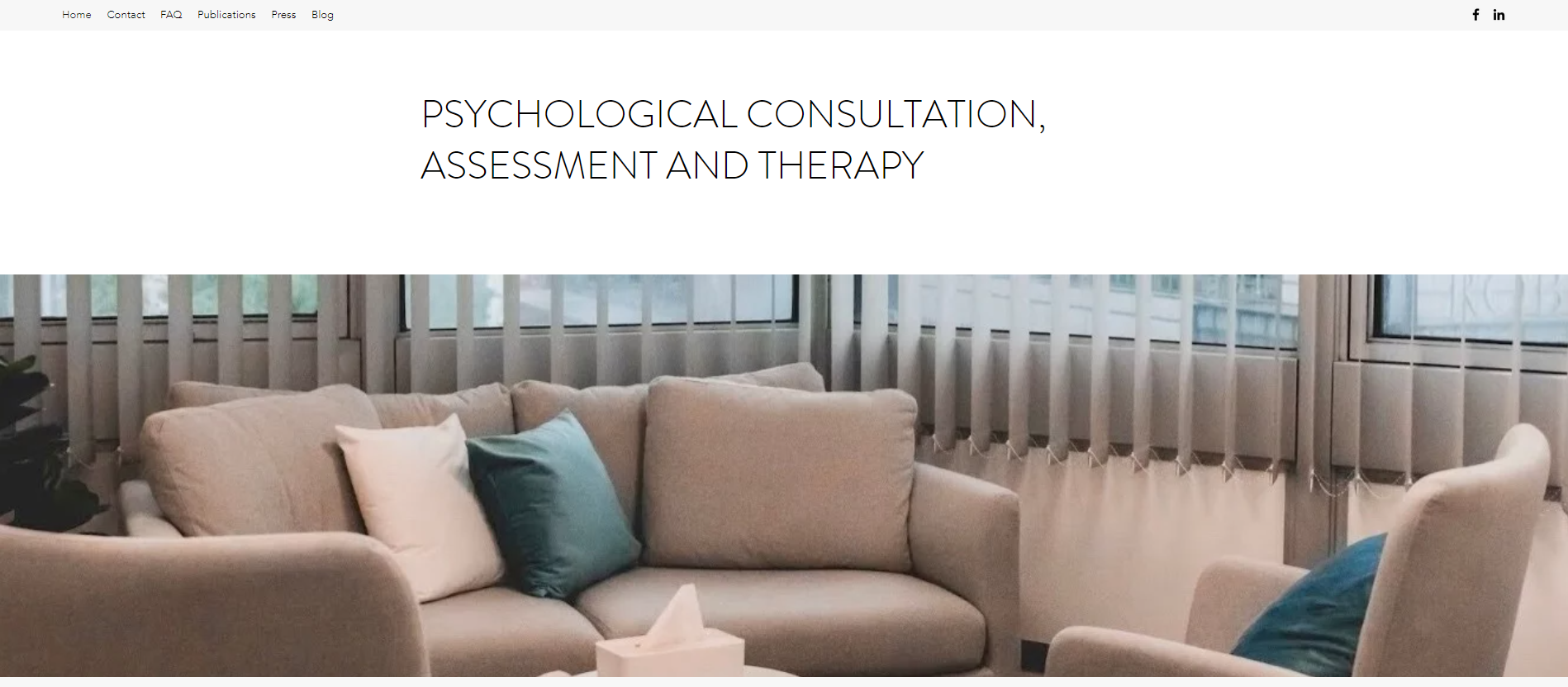 BEST FOR 
Psychotherapy for Children & Adolescents
PRICING
Enquire for more information
WEBSITE
https://www.psychsg.com/
ADDRESS

08-03A Orchard Shopping Centre

321 Orchard Road 

Singapore 238866

CONTACT DETAILS
Tel: 9436 7978
Email: 

[email protected]

OPERATING HOURS
Tue-Fri: 10am-6pm
Sat: 9am-2pm
Carolyn Kee is a consultant psychologist and a certified practitioner of Satir Systemic Therapy. She has a wealth of experience after working as a psychologist in the Institute of Mental Health's Child Guidance Clinic for twenty years.
Her speciality lies in treating children and adolescents suffering from stress, anxiety & depression, panic attacks, grief, ADHD, autism, and behavioural issues.
She is passionate when it comes to training and mentoring fellow child psychology and clinical practice professionals, which is why she was awarded the National Healthcare Group Teaching Award for Allied Health Educators in 2014. If you're in need of psychotherapy services, don't hesitate to rely on her.
Highlights
Extensive experience treating children and adolescents
A receiver of the National Healthcare Group Teaching Award
The Therapy Room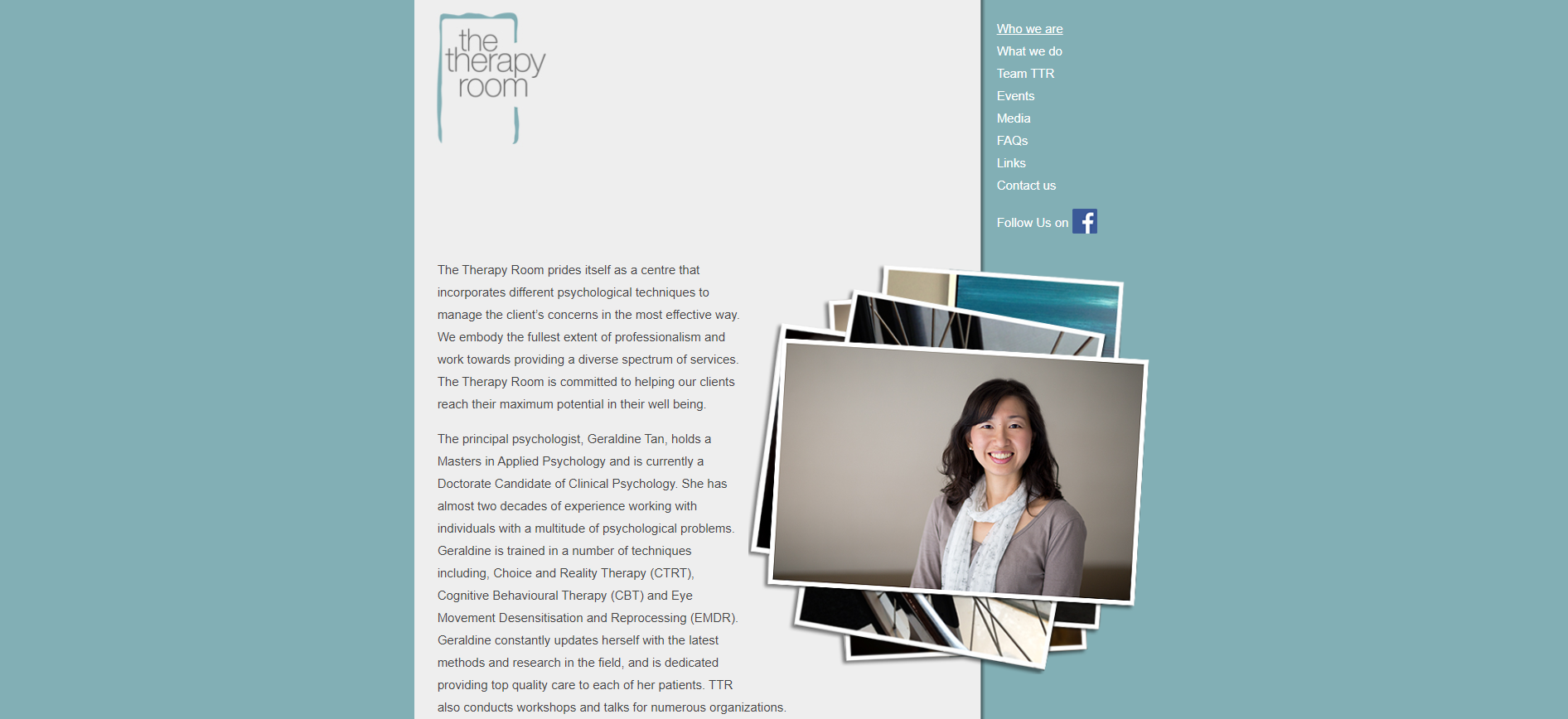 BEST FOR 
Diverse Services
PRICING
Enquire for more information
WEBSITE
http://www.thetherapyroom.com.sg/
ADDRESS
Orchard Shopping Centre #08-03
321 Orchard Road Singapore 238866
CONTACT DETAILS
6467 8903
[email protected]
OPERATING HOURS
Monday-Friday: 9 AM – 5 PM
Saturday: 9 AM – 1 PM
Closed on Sundays
The Therapy Room is a centre whose goal is to maintain people's well-being. With that in mind, they use various psychological techniques to effectively deal with any client's concerns.
Geraldine Tan is their principal psychologist. As someone who has a Masters in Applied Psychology and is a Doctorate Candidate of Clinical Psychology, she is more than capable of handling any psychological problem.
More importantly, The Therapy Room prioritises providing top-quality care above all. If you're interested, make sure to check out their website and enquire for more information.
Highlights
Diverse spectrum of services
Expertly trained professionals
Mind Care Therapy Suites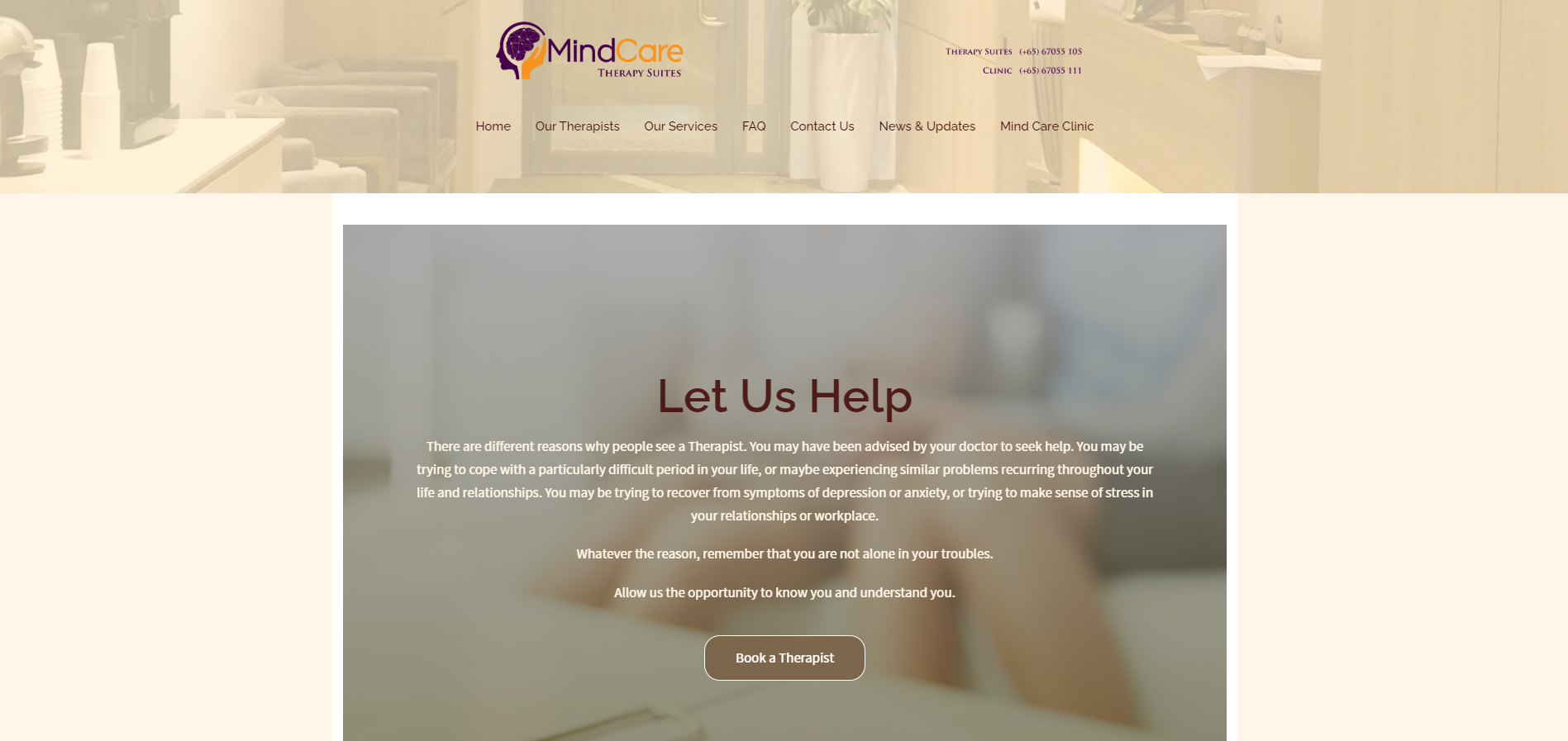 BEST FOR 
Comprehensive Psychological Services
PRICING
Psychotherapy, Psychological Assessments, Mental Health Training
WEBSITE
http://suites.mindcarespecialists.com/
ADDRESS
1 Farrer Park Station Road, #10-15 Farrer Park Medical Centre Connexion, Singapore 217562
CONTACT DETAILS
(+65) 67055 105
[email protected]
OPERATING HOURS
Mondays – Fridays: 9 am – 5.30 pm
Saturdays: 9 am – 1 pm
Sundays / Public Holidays: Closed
No matter the reason you may need to see a therapist, Mind Care Therapy Suites assures you that you can rely on them. They will make sure to get to know you so that they can help you the best they can.
Their team of experienced therapists have a diverse set of skills and specialisations so that they can accommodate all of their patient's needs. They also work with other doctors and psychiatrists so that they can continue offering only the most comprehensive care.
Best of all, Mind Care Therapy Suites ensures that they promote a therapeutic environment for their patients. When it comes to psychological care, they're one of the best.
Highlights
Comprehensive services
Experienced therapists
The School of Positive Psychology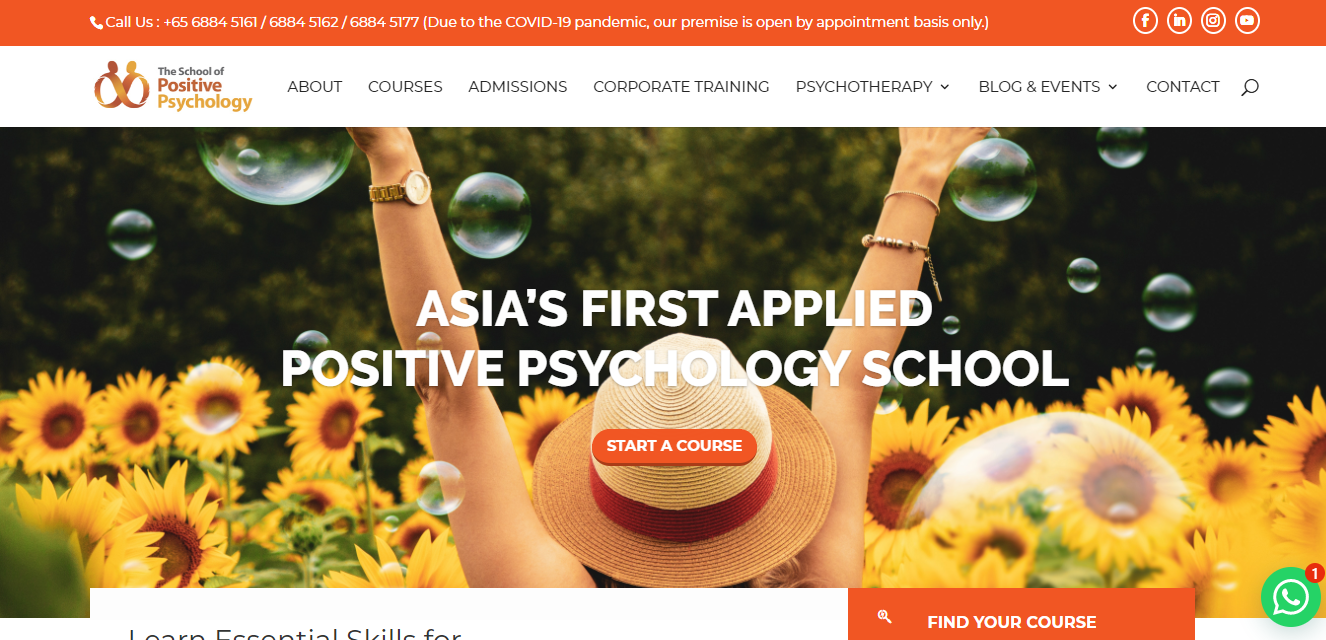 BEST FOR
Seminars on Self-improvement
WEBSITE
https://www.positivepsych.edu.sg/
ADDRESS
100 Orchard Rd
#03-20/21/14
Concorde Hotel and Shopping Mall
Singapore 238840
CONTACT DETAILS
6884 5162 / 6884 5177 /[email protected]
OPERATING HOURS
Monday to Saturday, 09:30am to 09:30pm
The School of Positive Psychology is the pioneer education and training facility in Singapore and Asia. The company was established to promote the art, the science and practice of positive psychology.
Apart from providing education and credentialing, they promote research, training, and the dissemination of positive psychology. They share the gift of joy and fulfilment using the methods offered in positive psychology.
The School of Positive Psychology is uniquely designed as a professional and adult learning space, classrooms for lectures, seminars and focus group discussions. The lecturers are subject experts and are masters of their field, as well.
Highlights
Comprehensive learning
Easy-to-follow courses
Corporate training
Dynamics Therapy Centre for Kids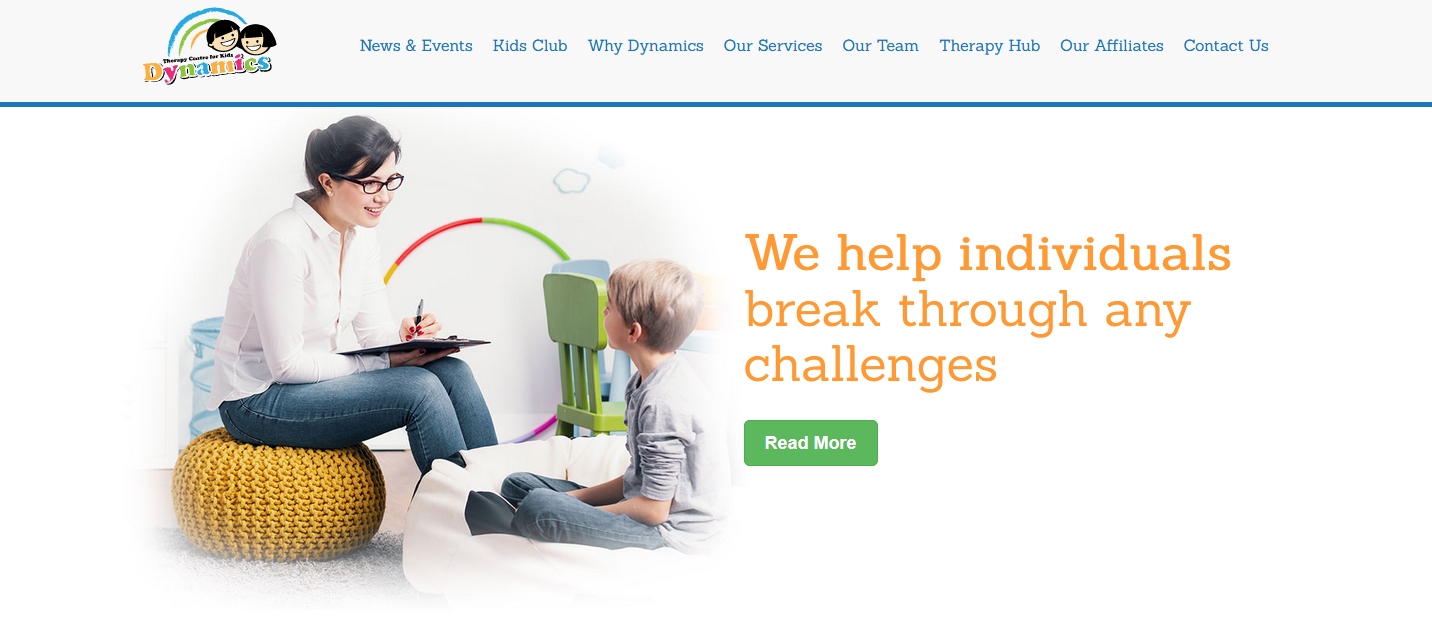 BEST FOR
Providing therapy for children
WEBSITE
https://www.dynamics.com.sg/
ADDRESS
583 Orchard Road, #14-02, Forum The Shopping Mall, Singapore 238884
CONTACT DETAILS
61009235
[email protected]
OPERATING HOURS
Monday to Friday 9am – 7pm
Saturday is 9am to 6pm.
Sunday closed.
Dynamics Psychological Practice is a team of registered clinical psychologists and educational psychologists, who follow evidence based practice guidelines. Every therapist is trained and accredited in providing the highest standards of service. Psychologists use different psychological models of assessment and intervention to help children (CBT, DBT group therapy for teenagers, Systemic Family approach, ACT etc.), when they present with a wide range of psychological difficulties like emotional difficulties, low mood, behavioural difficulties and mental health problems like anxiety. Our team can also provide tailored intervention and assessment for children and adolescents(IQ assessment, ADHD, academic abilities and autism spectrum disorders).
We provide comprehensive consultations using an integrative approach, client focused, adapting the type of therapy to a specific problem and client. We are committed and want to empower children and families to access their own personal resources in order to increase their resilience and problem solving skills.
We promote the need for greater access to psychological or "talk therapies": the evidence of their effectiveness should be regarded as a fundamental component of basic mental health services.
We are bound by the standards of professional excellence and codes of Ethics set by our different affiliations to registration bodies of professional psychologists (Singapore psychological society, Australian Health Practitioner Regulation Agency, The psychological Society of Ireland, The British Psychological Society, and The Australian Psychological Society). We also speak a variety of languages to adapt to different communities: English, Bahasa Malaysia, Mandarin, Lithuanian, French, and Tamil.
Highlights
Child and adolescent expertise: therapy and cognitive assessments
Psychologists are part of a mutli-disciplinary team (Speech and Language Therapy, Occupational Therapy, Specialised educational teachers, physiotherapists)
We provide comprehensive psychological assessment for ADHD, Autism, Learning difficulties, giftedness etc.)
We can assess adults for ADHD and cognitive abilities.
The Lion Mind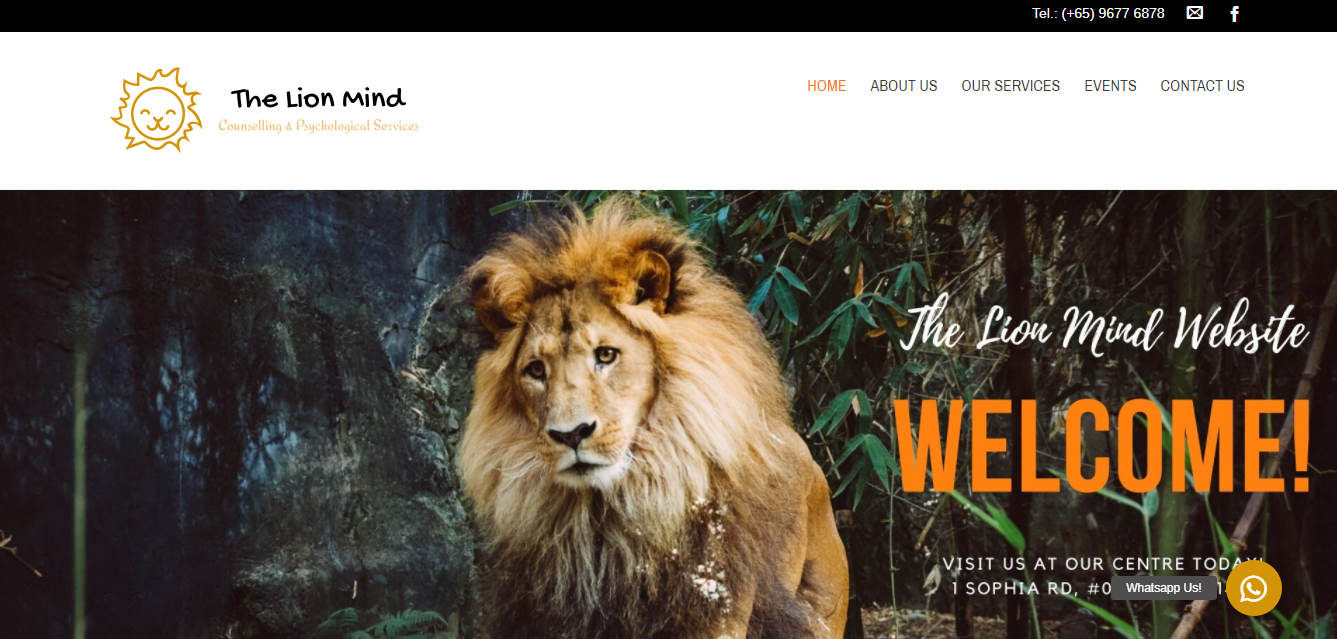 | | |
| --- | --- |
| BEST FOR | Counselling and psychological services |
| WEBSITE | https://thelionmind.org.sg/ |
| ADDRESS | 1 Sophia Rd, #06-31 Peace Centre, Singapore 228149 |
| CONTACT DETAILS | (65) 9677 6878 |
| OPERATING HOURS | 12nn to 9pm daily, closed on Tuesday, Wednesday, and Public Holidays. |
The Lion Mind is a non-profit organisation (NPO). The organization aims to strengthen an individual's positive mind and coping mechanism.
The Lion Mind's picture of a smiling lion with its sunny mane symbolise positive outlook in life that radiates brilliantly, influencing everyone around it. The lion symbolizes the mental strength and the bravery of an individual who seeks for the betterment of oneself.
They also provide various platforms for practising clinicians to gain the necessary competencies in providing clinical care. They initiate outreach efforts to the public on the importance of a healthy mind.
Highlights
In-house seminar and lectures
Wide-range of services
Affordable services
Holds sessions on weekends
Gentle Mind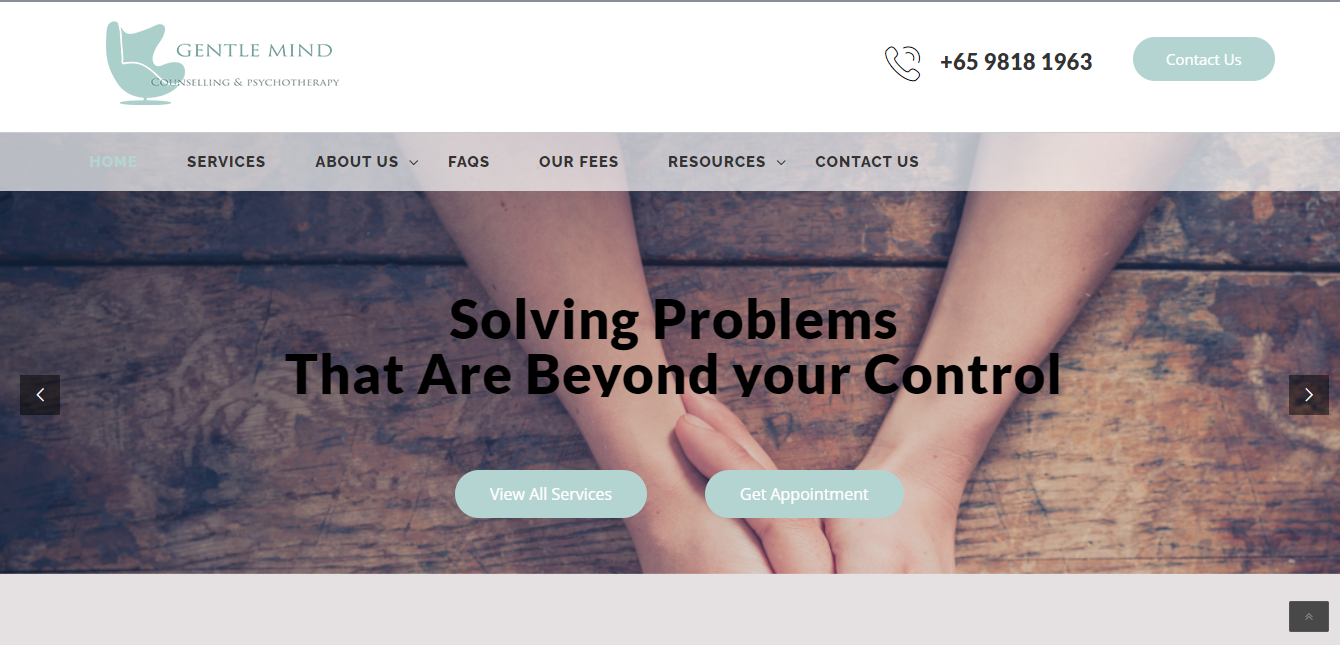 BEST FOR
Psychotherapy and counselling services
WEBSITE
http://gentlemind.com.sg/
ADDRESS
1 Tanglin Road, #04-10 Singapore – 247905
CONTACT DETAILS
[email protected]/65 9818 1963
OPERATING HOURS
9am to 6pm
Monday to Saturday
As every client is a unique individual, counselling is by nature, a deeply personal experience. The Gentle Mind team believes in providing an individualised treatment plan using an integrative and holistic approach.
To help their clients enhance their well-being and generate more meaning and satisfaction in life, they are dedicated to providing high-class services. They are proud to have the highest and ethically responsible standards of counselling and psychotherapy services.
They understand that the decision to start therapy can be difficult and daunting and they expect that clients may have several questions about the process of counselling. The Gentle Mind team also holds high regard in respecting the client's values, personal resources and capacity for choice within their cultural context.
Highlights
Online booking for appointments
Free 20 minute consultation
Professional counselors
The Therapy Platform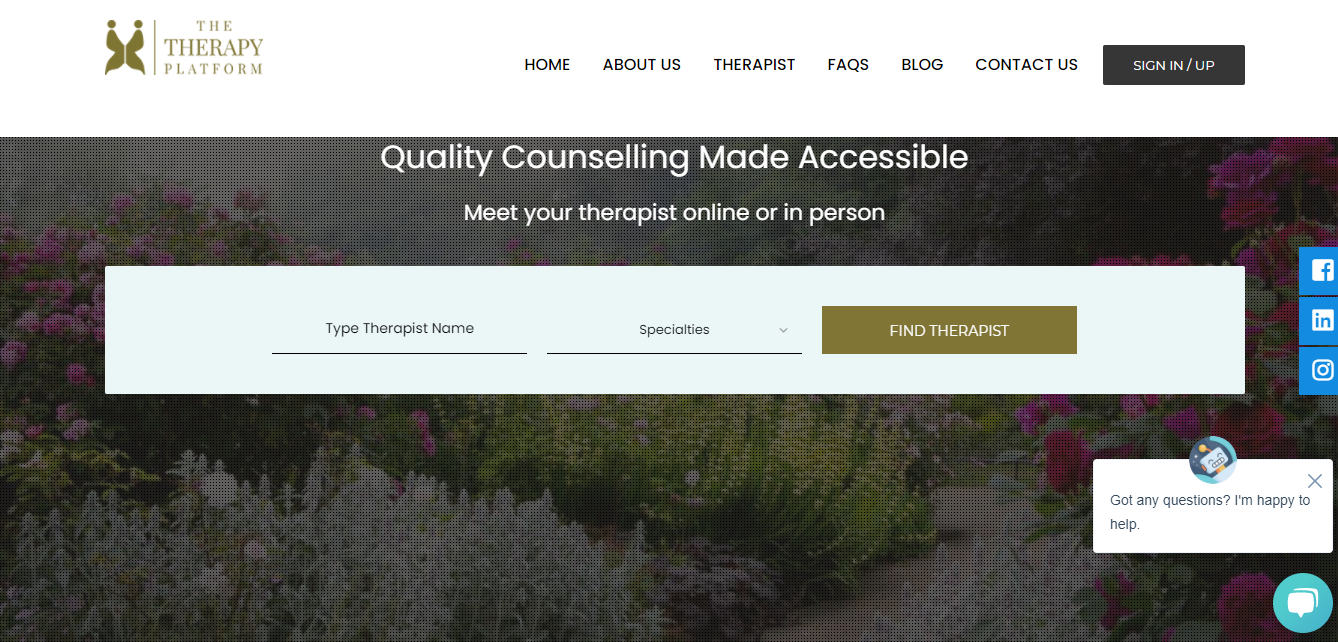 BEST FOR
Accessible psychotherapy
WEBSITE
https://www.thetherapy.co/
ADDRESS
331 North Bridge Road,Odeon Towers Level 22, Singapore 188720
CONTACT DETAILS
[email protected]
+6566770725
OPERATING HOURS
Mon to Sun 9:00AM to 7:00PM
The Therapy Platform believes that life is amendable to any setback through the collective effort of individuals and the society at large. The Therapy Platform team aims to define and create a future free from bondages of peoples past.
The Therapy Platform is a psychological healing portal aims to facilitate individual counselling, group therapy, and life coaching. They also offer psychoeducation, workshops, mental health talks and events.
Beyond that, they also do trauma-informed practices and cutting-edge emotion healing technologies. They make booking with qualified therapist simple, fast, and secure by using secured, encrypted web technologies every step of the way.
Highlights
Affordable initial consultation
Meet the therapist online or in-person
Professionals with wide-range of specialization
Customer Reviews
Here are some verified client reviews:
"When I first started therapy, I wasn't sure of what to expect. I only knew that I needed help. I had many questions about therapy and often felt uncertain with regards to its effectiveness. Furthermore, it was difficult for me to open up to who I perceived as a stranger. However, having been with Sarah for more than a year now, I can honestly say that going to therapy was one of the best decisions I have ever made. I got to understand myself a lot better as she has offered many insights and alternative perspectives that questioned my behaviours and thought processes. I really appreciate how she is always open to feedback and often changes her approach to suit what I'm comfortable with as well as allowing me to progress at my own pace. I would highly recommend Sarah to anyone who is looking for a therapist to work with. Though it is not always easy, thank you for guiding me throughout this journey!"
"I came to therapy with Carola because I was experiencing some intrusive thoughts and I wanted to improve on some of my close relationships. Carola is a supportive, considerate and caring listener, as well as knowledgeable and experienced in various modern wellness strategies. She thoughtfully and effectively guided me to gain practical trauma-informed and CBT-based tools for better managing my emotions and my circumstances. Carola helped me to become more aware of, address and reframe many of the issues I was struggling with, and consequently to feel more satisfied with my experiences. To anyone considering working with Carola, I would say absolutely take the opportunity to do so – you'll be in great hands with her! M.N., Vancouver, Canada"
Solace Art Psychotherapy
| | |
| --- | --- |
| BEST FOR | Trauma-Informed Art Psychotherapy |
| WEBSITE | http://solace.com.sg/ |
| ADDRESS | Novena Regency, #01-14, 275 Thomson Road, Singapore 307645 |
| CONTACT DETAILS | (65) 9360 0616 |
| OPERATING HOURS | By Appointment Only |
Solace Art Psychotherapy provides art therapy in a safe, confidential and non-judgemental therapy space to help you with your difficulties and challenges. Their registered art therapists specialise in facilitating trauma-informed art therapy for clients who experience complex trauma. This may be any traumatic experience occurring early in life, such as loss, separation and abuse which disrupts positive attachments, the ability to regulate emotions, cognitive development and behaviour control.
They are located on-site in Novena Regency and are available for online/virtual sessions as well. They offer individual and group art therapy sessions for children, youths and adults, as well as workshops and seminars for corporate clients and organisations.
Highlights
Online and onsite sessions available
Art therapy sessions for youths and adults
Thrive Psychology Clinic

BEST FOR
Mental health care for children
WEBSITE
https://thrivepsychology.com.sg/
ADDRESS
101 Irrawaddy Road,
Royal Square @ Novena Medical Centre
#17-10 Singapore (329565)
CONTACT DETAILS
Hotline: 6962 9753
Booking and General Enquiries: [email protected]
OPERATING HOURS
Monday to Saturday, 09:30am to 09:30pm
Thrive Psychology Clinic is a childhood/adolescence-based Psychology clinic located in Singapore. They strive to provide quality and appropriate level of care to children and adolescents experiencing various mental health issues.
Thrive Psychology Clinic is an extension of The School of Positive Psychology and Mind Culture, two of Singapore's premiere Psychological institutions. Led by Jeslyn Lim, and a team of talented Psychologists, Counsellors, and Therapists, they design innovative therapies specifically formulated to help today's children and youth thrive in all aspects of their life.
Highlights
Psychotherapy
Hypnotherapy
Behavioral Therapy
Neurocognitive Therapy
Art Therapy
Music Therapy
Social Groups
Trainings & Workshops
Mind Culture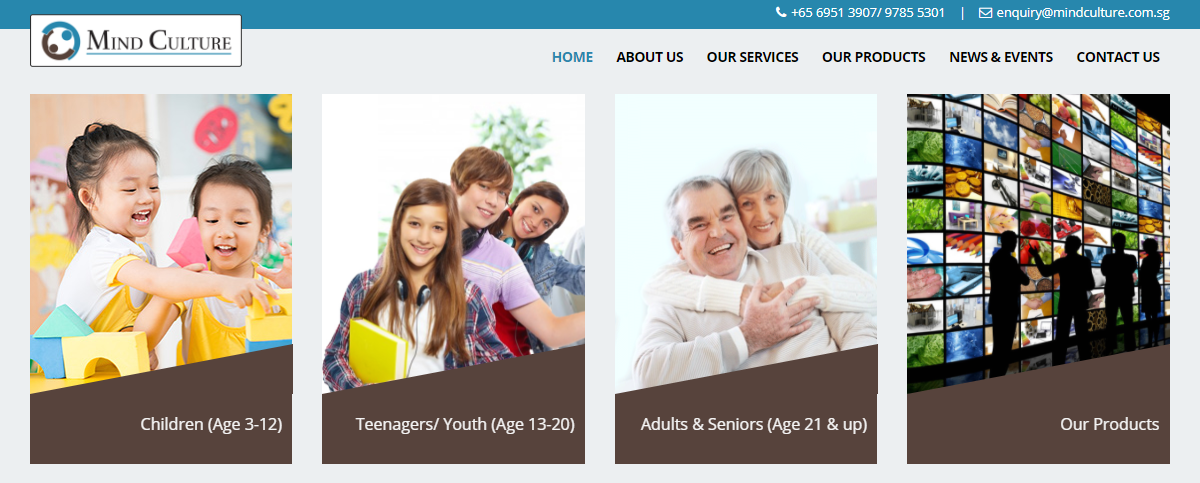 BEST FOR
Holistic mental health care
WEBSITE
https://mindculture.com.sg/
ADDRESS
101 Irrawaddy Road #17-10
Singapore, Singapore
CONTACT DETAILS

+65 9785 5301

OPERATING HOURS
Monday to Saturday, 09:30am to 09:30pm
Mid Culture was established by passionate professionals working to improve mental health care. As a result, Mind Culture clients can enjoy a continuum of care as their mental healthcare needs are addressed through personalised treatments. 
Mind Culture was the first psychological centre in Singapore to implement programmes combining neuroscience principles with behavioural therapy, targeting behavioural and attitudinal change as well as improving cognitive functioning. Hypnotherapy and Counselling services are also available for all ages. 
Highlights
Mental health care for all ages
Virtual reality therapy
Clinical counselling
Hypnotherapy
Neuro training
Behavioral therapy
Pawsibility

BEST FOR
Counselling with Animal Assisted Therapy
SERVICES
Online Therapy
Counselling
Career Coaching
Psychological Assessments
Social Emotional Learning
Corporate Workshops
WEBSITE
https://www.pawsibility.com.sg/
ADDRESS
90 Taman Warna, Singapore 276401
CONTACT DETAILS
64977932/[email protected]
OPERATING HOURS
​Tuesdays to Saturdays: 10AM – 7PM
Sundays: 2PM – 7PM
Closed on Mondays & Public Holidays
​Pawsibility is a counselling practice providing counselling, psychotherapy, and psychological assessments for both children and adults. They run preventive workshops that equip individuals with a positive mindset.
​Animal Assisted Therapy and Animal Assisted Play Therapy is their specialty. Pawsibility is the first and only counselling and psychotherapy practice in Singapore.
Clients now have the option of experiencing the power of the human-animal bond incounselling and psychotherapy sessions. Therapy Dogs make an impact in healing and happiness like they never have before.
Highlights
Counselling
Psychological Assessments
Social Emotional Learning
Rudy Goubet Bodart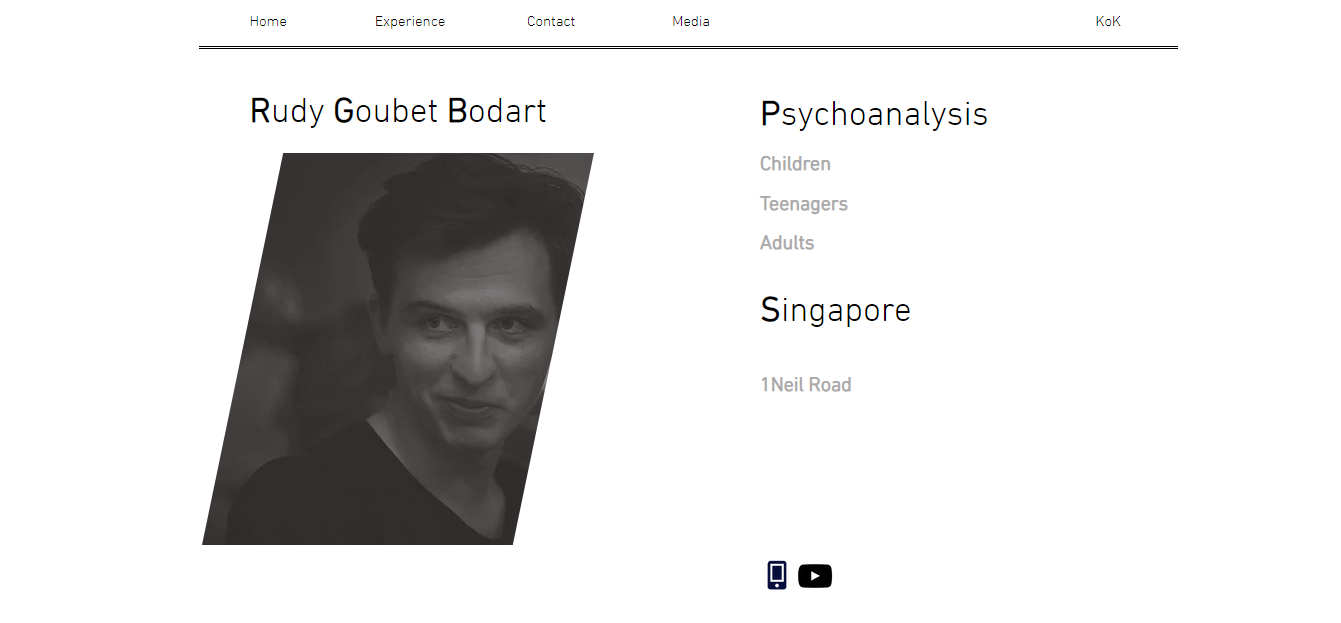 Mr. Rudy Goubet Bodart is a French psychoanalyst that offers his services both in France and Singapore. He has accumulated 19 years of experience with various institutions and clients over the years.
He specialises in Freudian and Lacanian psychoanalysis as well as in Ethno-Psychoanalysis, which focuses on the language, religion, and cultural background of a person to help them overcome their crisis in life. He graduated Master 2 in Clinical Psychology and Psychopathology. He offers his help to any person who needs his professionals skills– may it be a child or an adult.
Mr. Rudy loves helping people find their most authentic self and strengths, assisting them when it comes to exploring the questions they have about their problems and life in general. He aims to help people find genuine satisfaction and fulfillment in life.
Highlights
Highly skilled psychologist
Vast experience in psychology
Well-known in France and Singapore
Patient and Accommodating practices
SACAC Counselling
Best For
Highly experienced, qualified and multi-cultural team of Psychologists & Counsellor
Services
Psychotherapy for Individuals, Couples, Children and Assessments
Website
https://www.sacac.sg
Address
09-04 Thong Teck Building
15 Scotts Road
Singapore 228218
Contact Details
Phone: +65 6733 9249
Whatsapp: +65 8285 0476
Email: [email protected]
Hours of Operation

Counselling Hours
Mon to Sat: 8 am – 9 pm
Sun: 9 am – 5 pm

Administrative Support
Mon to Sat: 8.30 am – 12 midnight
Sun: 9 am – 5 pm
SACAC Counseling provides psychotherapy treatments to patients of various ages, from children to adults. They offer counselling and psychotherapy support to couples and families as well.
Their team is composed of psychologists, counsellors, and social workers. They are experts in various specialisations, so you can rest assured that they will be able to assist you with whatever issue you may have.
Unlike most clinics, SACAC Counseling is multi-cultural and speaks in various languages. Communicating with them won't be a problem.
Highlights
Wide range of psychotherapy and counselling services
Accommodates patients of all ages
Expert staff
Speaks in various languages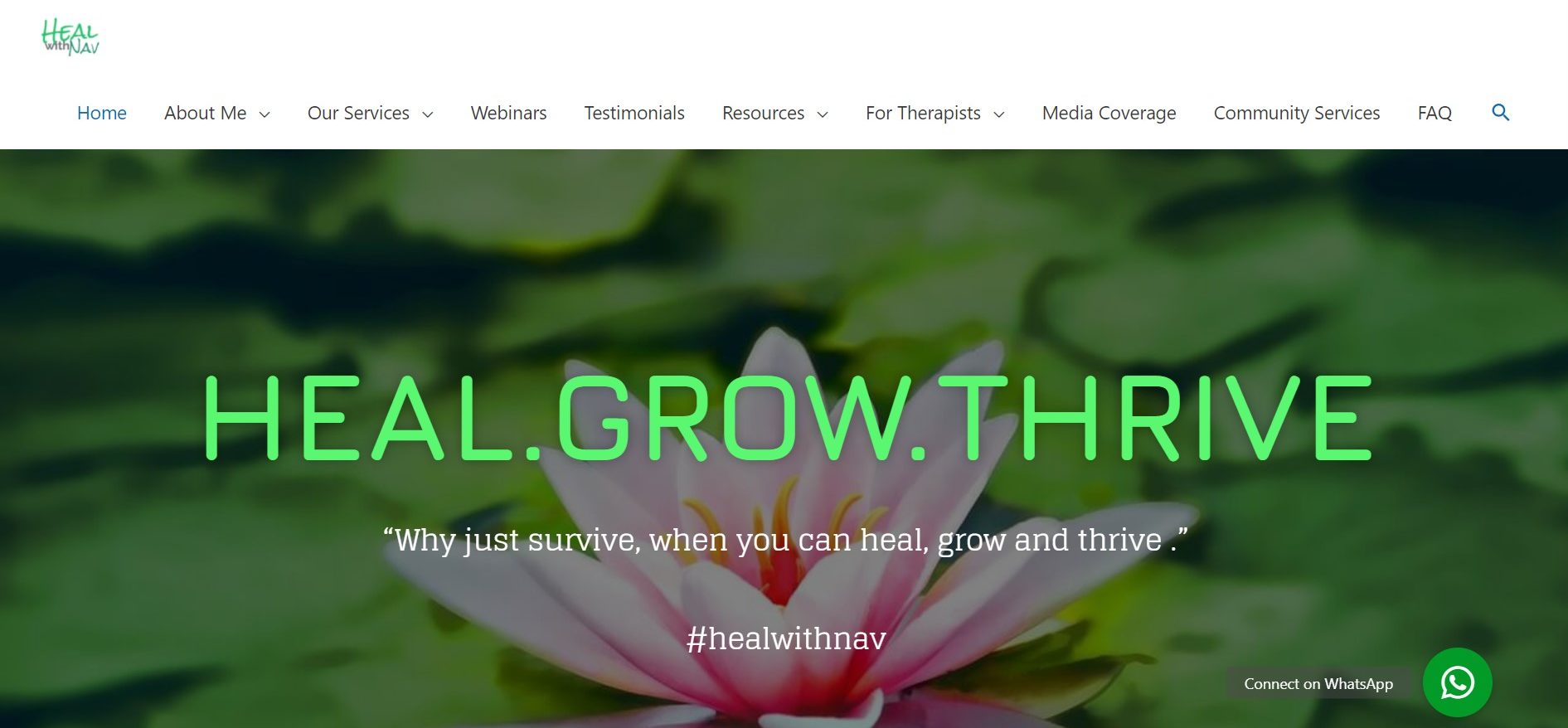 BEST FOR
Wide range of services
SERVICES
Anxiety Therapy
Psychotherapy
Trauma Release Exercise
Depression Therapy
EMDR Therapy
Self care workshop
Coaching
Trainings
DMIT and Mid Brain Training
WEBSITE
http://www.healwithnav.com/
ADDRESS

10 Anson Rd, International Plaza, Singapore 079903

CONTACT DETAILS
[email protected]
+65 8133 7312
OPERATING HOURS
Monday – Friday: 10am–6:30pm
Next on the list is Heal with Nav. It's handled by Navroop Sood, a psychotherapist and prominent advocate for mental health.
What makes this clinic one to consider is that Navroop, along with Heal with Nav, understands how important it is to be in the right mental state to be productive and even be healthy. That's why they offer holistic care for clients at the best rates.
To add to it, they utilize different modalities like EMDR and brainspotting depending on what fits best on the condition of their patients and the situation at hand.
Aside from psychotherapy, Heal with Nav also offers a whole lot of services. They cater to anxiety therapy, depression therapy, self-care workshops, coaching, and so much more.
To book an appointment, you can head on to Heal with Nav's website. You have the option to acquire a single session or multiple ones to save money. It starts at S$ 220 for each session.
Highlights
Highly qualified therapist
Uses different modes of therapy
Sustainable healing for both body and mind
Offers bundles of session to save money
RANGE Counselling Services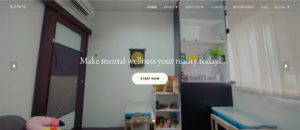 BEST FOR
Psychotherapy, Psychoeducation and Support Services
SERVICES
Psychotherapy (Individuals, Couples, Family)
Psychoeducation (Talks, Trainings, Workshops)
Support (Parent Coaching, Mentoring, Support Groups)
WEBSITE
https://rangecounsellingservices.com/
ADDRESS
316 Tanglin Road, Singapore 247978, Singapore
CONTACT DETAILS
+6589505274
OPERATING HOURS
Monday – Friday: 9am–5pm
RANGE Counselling Services is another one of our favourite clinics. 
We are impressed by their dedication to promoting mental wellness through sustainable holistic systems. 
They aim to help others through their various services, which include: psychotherapy, psychoeducation and support. 
Moreover, they deal with many of the mental health issues that are rampant nowadays, like depression and anxiety, self-esteem, trauma, stress, and more. 
We like that they offer services for children as young as 3 years old up to adults. 
One more thing that we like about this clinic is how they have face-to-face and virtual sessions available, and their virtual sessions can either be through video call or text-based. 
We think parents and caregivers who would like to be able to know how to support their children better would benefit from their services. 
All in all, we think this clinic can be a very good option for anyone who would like to improve their mental wellness.
Highlights
Services include

psychotherapy, psychoeducation and support

Offers services for Children (3-12), Youths (13-20) and Adults (21+)
Face-to-face and virtual sessions available 
Psychology Experts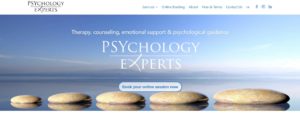 Psychology Experts is a facility that accommodates a wide range of treatments such as therapy, counseling, and psychology support to guide clients in getting through what hinders them from living a full and happy life.
Headed by Dr, Elefant-Yanni, their services are especially inclusive and flexible since not only do they provide a safe environment ideal for counseling but also an online set-up that can accommodate clients wherever whenever.
Psychology Experts offers therapy and counseling to teenagers, adults, couples and families. Dr. Elefant-Yanni also conducts evaluations with couples for adoption agencies.
Though note that currently due to health restrictions, they are only able to accommodate online sessions until further notice.
Overall, with amicable professionals, effective counseling services, and a commitment to serve the individualized needs of their clients with respect and confidentiality, we highly recommend them to both local and international individuals who are looking for reliable psychotherapy.
Highlights
Convenient booking system
Comprehensive services
Bilingual Psychologists
Reviews
Here is a review from their client:
"Sincere, trustworthy, great location."
Another review says:
"I contacted Psychology Experts concerning an anxiety disorder from which I had suffered for nearly a year following a period of acute illness. My consultations with Dr Elefant Yanni were very helpful, firstly in exploring, understanding and clearly defining the problem, and secondly in helping me develop strategies for managing and mitigating the symptoms. My state of mind and quality of life have improved significantly and I am optimistic that I now have the means to sustain the improvement. I am very grateful for Dr Elefant Yanni's expert and compassionate care and guidance."
And that's it for our list of the clinics that offer the best psychotherapy in Singapore. If you've already chosen one, share your pick with us and your reasons for choosing them!
For more options, you might want to read our list of the best psychiatrists in Singapore. Our list features some of the most trusted and in-demand psychiatrists on the island, so rest assured that you will be in safe hands!