Have you ever gotten a tattoo and later realised that you didn't want it anymore? If you've decided on that, you should look for the beauty centres with the best laser tattoo removal in Singapore.
Laser tattoo removal is the least painful and easiest way to get rid of unwanted tattoos. In line with this, we've come up with the top places that have laser tattoo removals in Singapore.
Each option is 100% trusted by many locals, and is very accessible and affordable, so you'll definitely find the right place for you.
Note: This list is strictly not in order.
1.  The Aesthetics Centre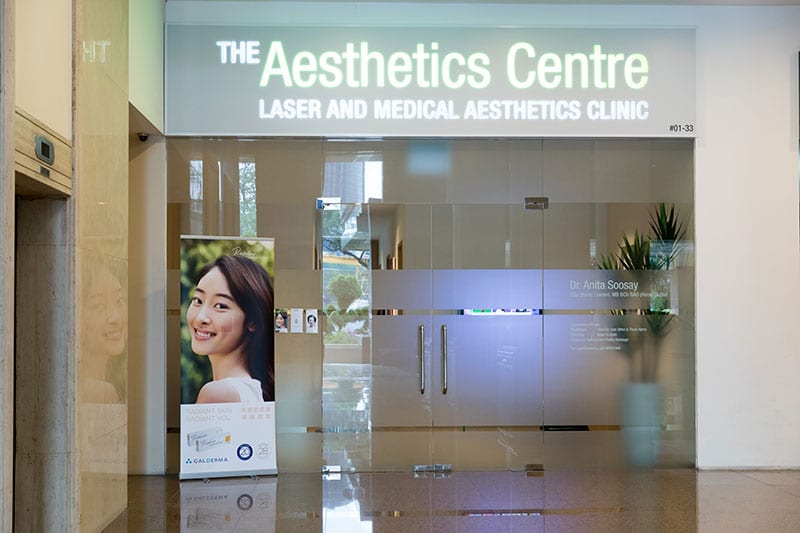 BEST FOR 
Faster tattoo removal methods, Facial and Hair treatments
WEBSITE
https://theaestheticscentre.com/
ADDRESS
#01-137 Great World City (Office Tower, 1 Kim Seng Promenade, Singapore 237994
CONTACT DETAILS
+65 3138 4676
OPERATING HOURS
Monday and Thursday: 11am–8pm

Tuesday, Wednesday, and Friday: 9am–6pm

Saturday: 10am–2pm
The Aesthetics Centre offers laser treatment and this includes one of the top options for laser tattoo removal in Singapore. Before continuing with the process, they do consultations first to know the number of sessions needed, making it safe for you to try the method.
They also have another method of tattoo removal that uses PicoWay laser, which provides faster and more comfortable treatment because it's suitable for all skin types. This also results in fewer sessions.
Apart from these services, they have facial, hair, and other body treatments that'll help you improve and maintain your ideal look.
Highlights
Initial consultations
PicoWay laser tattoo removal
Facial, hair, and other body treatments
2. Dr Kevin Chua Medical & Aesthetics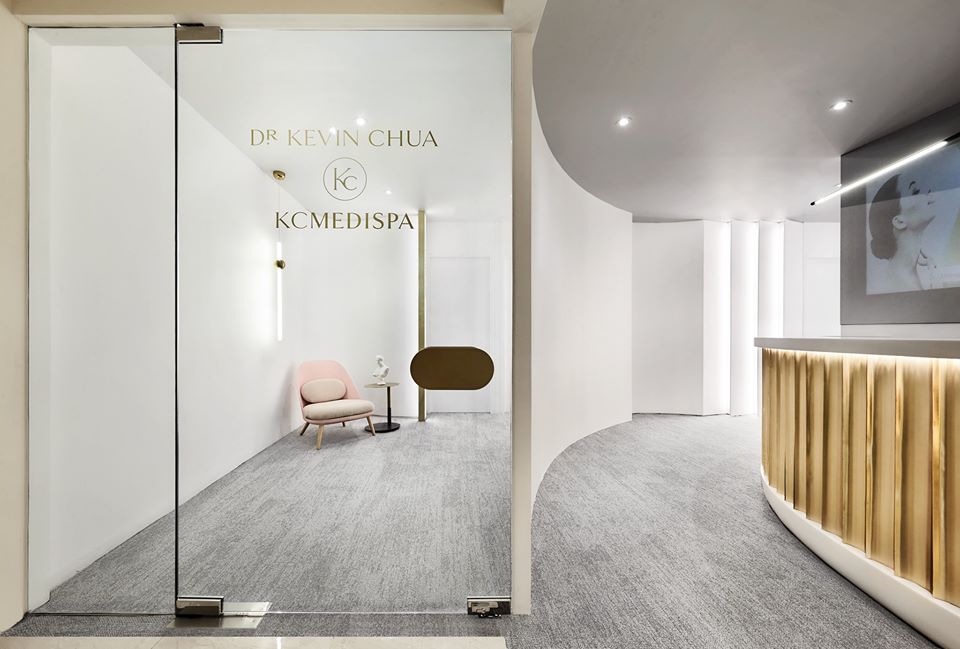 BEST FOR 
Wide range of body treatments
WEBSITE
 https://kevinchua.com.sg/
ADDRESS
 360 Orchard Rd, #03-05 International Building, Singapore 238869
CONTACT DETAILS
+65 6694 6700
OPERATING HOURS
Monday – Friday: 10.00 am to 8.00 pm

Saturday: 9.00 am to 3.00 pm

Closed on Sundays and Public Holidays
Dr Kevin Chua Medical & Aesthetics also uses PicoWay Laser, which is said to be the most recommended out of all the laser removal technologies.
Additionally, they have an alternative option: the MedLite C6. Both are quite similar and have their own pros and cons.
To know which method of laser tattoo removal in Singapore suits you better, you may schedule a consultation with them and you'll be briefed about the entire process for each treatment.
Their other treatments include body contouring, skin hydration, non-surgical facelift, yellow fever vaccination, and more.
Highlights
PicoWay laser and traditional Medlite C6
Various body treatments
3.  Freia Medical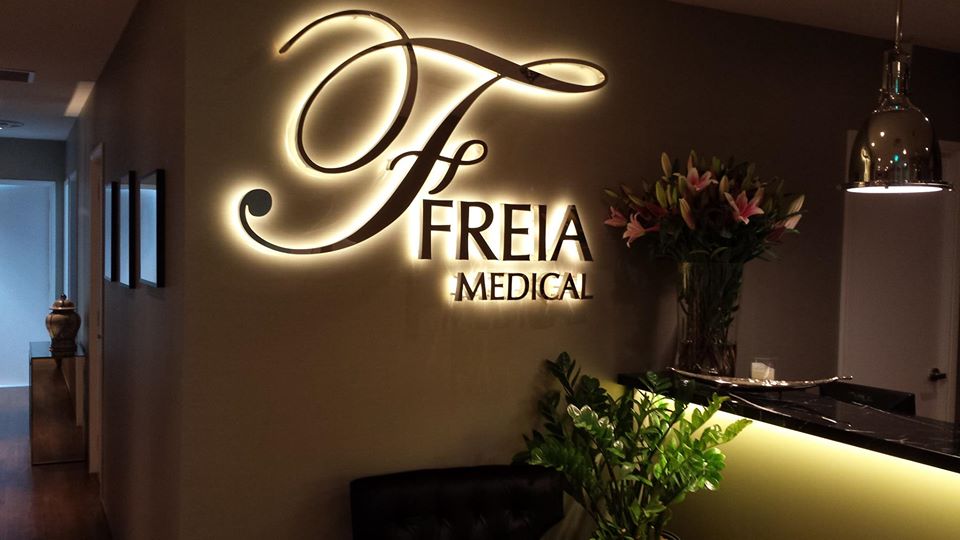 BEST FOR 
Powerful laser tattoo removal
WEBSITE
https://freia.sg/
ADDRESS
435 Orchard Road #19-03 Wisma Atria Office Tower Singapore 238877
CONTACT DETAILS
+65 6735 8180
OPERATING HOURS
Weekdays: 9am – 7pm

Saturday: 10am – 3pm
Do you have stubborn tattoo pigments? If so, then you must visit Freia Medical. They offer a powerful Picosure laser method that can eliminate strongly inked tattoos.
You can also opt for the traditional method, making it one of the clinics that has laser tattoo removal in Singapore for those who want many options. This clinic assures you that they can remove any tattoo colours and sizes!
For their other services, they offer hair, facial, eyes, and more body treatments!
Highlights
Remove stubborn tattoos
Picosure laser and traditional Medlite C6
4.  Amaris B. Clinic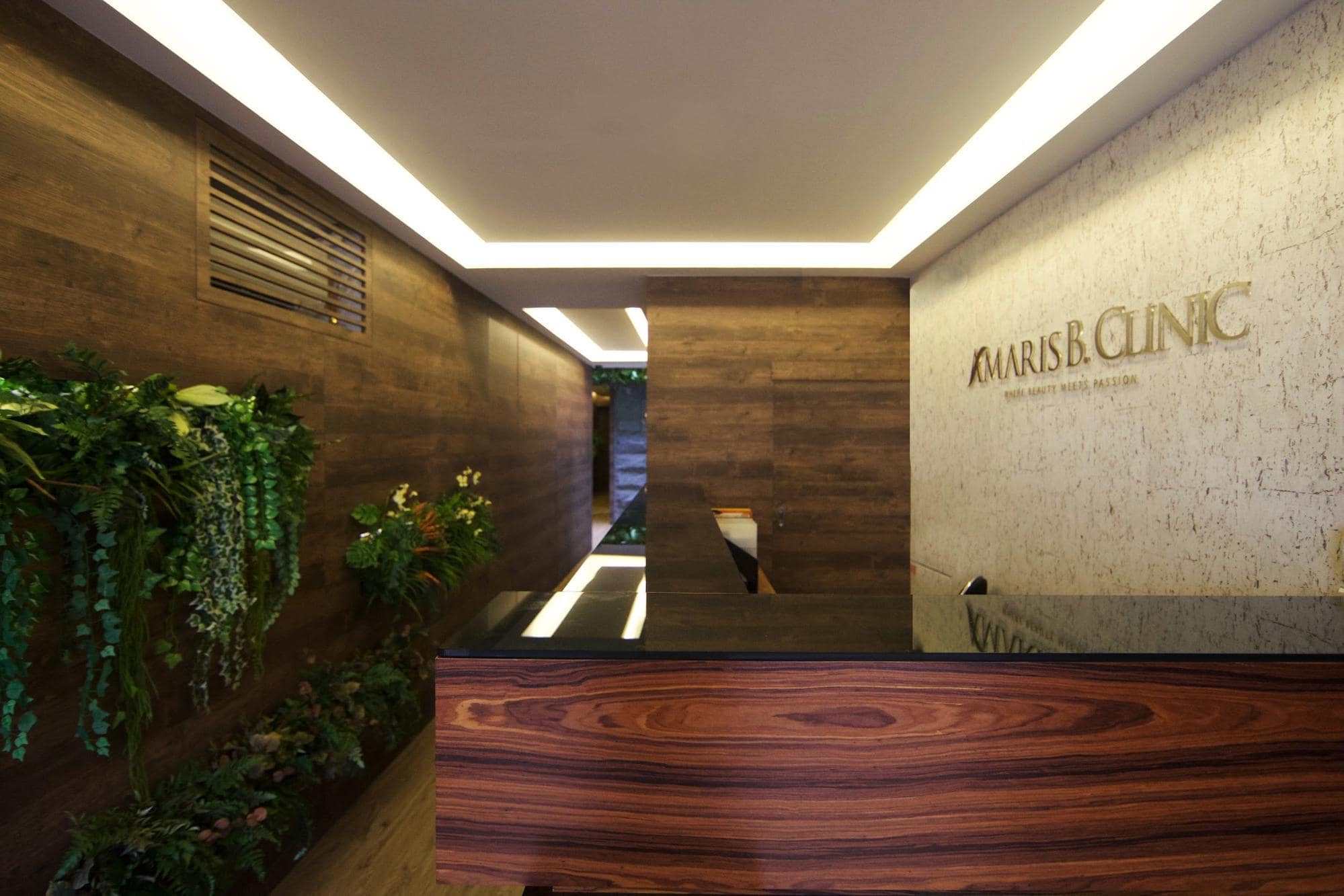 BEST FOR 
Old and faded tattoo removal
WEBSITE
https://www.amaris-b.com/
ADDRESS
140 Arab St, Singapore 199827
CONTACT DETAILS
+65 6536 4211
OPERATING HOURS
Weekdays: 9:30am – 7pm

Saturdays: 9:30am – 1:30pm

Closed on Sundays & Public Holidays
Amaris B. Clinic performs their tattoo removal method with Pico laser, providing shorter treatment recovery, increased safety, reduced skin damage risks, less pain, and more comfort.
They can even handle old tattoos and birthmarks! This is why they're considered one of the leading clinics offering laser tattoo removal in Singapore.
Highlights
Skin and fitness treatments
Removes birthmarks
5.  Radium Medical Aesthetics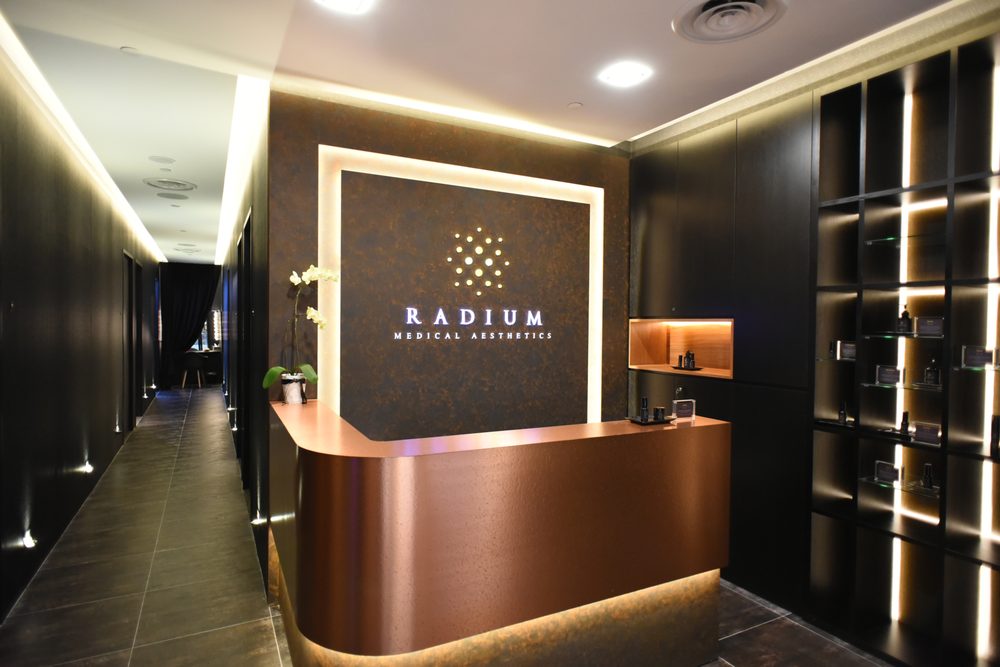 BEST FOR 
Customised treatment program
WEBSITE
https://radium-aesthetics.com/
ADDRESS
3 Temasek Boulevard #03-325/326 Suntec City Mall, Singapore 038983
CONTACT DETAILS
+65 6837-0507
OPERATING HOURS
Monday to Saturday: 10.30am to 8pm (Last appointment at 7pm)

Sunday: 10.30am to 3pm (Last appointment at 2pm)
If you're looking for a clinic that has highly personalised programs catered to your current skin condition, then Radium Medical Aesthetics is a good option for you.
For their tattoo laser removal, they have two options and this includes the traditional method and the Pico Laser treatment. Both of them are multi-platform so you can be sure that it'll lighten the appearance of your tattoo until it becomes completely removed.
Highlights
Customised treatment programs
Lightens tattoo appearance
6. Beauty Recipe Aesthetics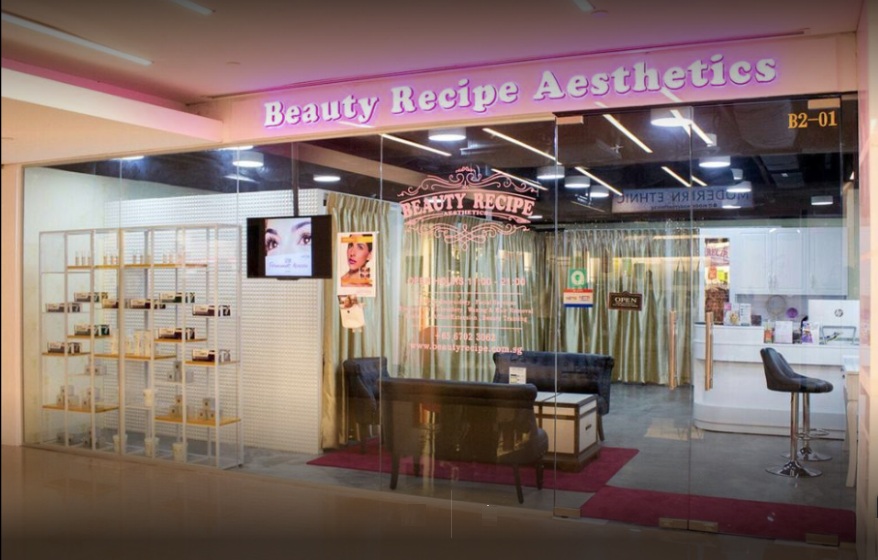 BEST FOR

Permanent Make-up Services

WEBSITE

https://beautyrecipe.com.sg/non-laser-tattoo-removal/

ADDRESS

277 Orchard Road,Orchard Gateway #B2-01 238858 Singapore

Marine Parade Central Singapore (Opposite Parkway Parade

Shopping Centre) (call for exact address and directions)

CONTACT DETAILS

6702 3062 (Orchard Road)

9859 3982 (Marine Parade Central)

OPERATING HOURS

Monday to Sunday: 11:00 am – 9:00 pm (Orchard Road)

Monday to Sunday: 11:00 am – 8:00 pm (Marine Parade Central)
Afraid of laser hair removal? Look no further as Beauty Recipe Aesthetics offers an alternative.
Using a certified removal solution by the United States Food and Drug Administration, Beauty Recipe Aesthetics will remove your tattoo without using lasers. This technique ensures that your skin will not scar, will be less painful, will not affect hair follicles, and will be just as effective as the laser method.
Highlights
Non-laser tattoo removal

No permanent effect to the skin
7. DR WAN CHEE KWANG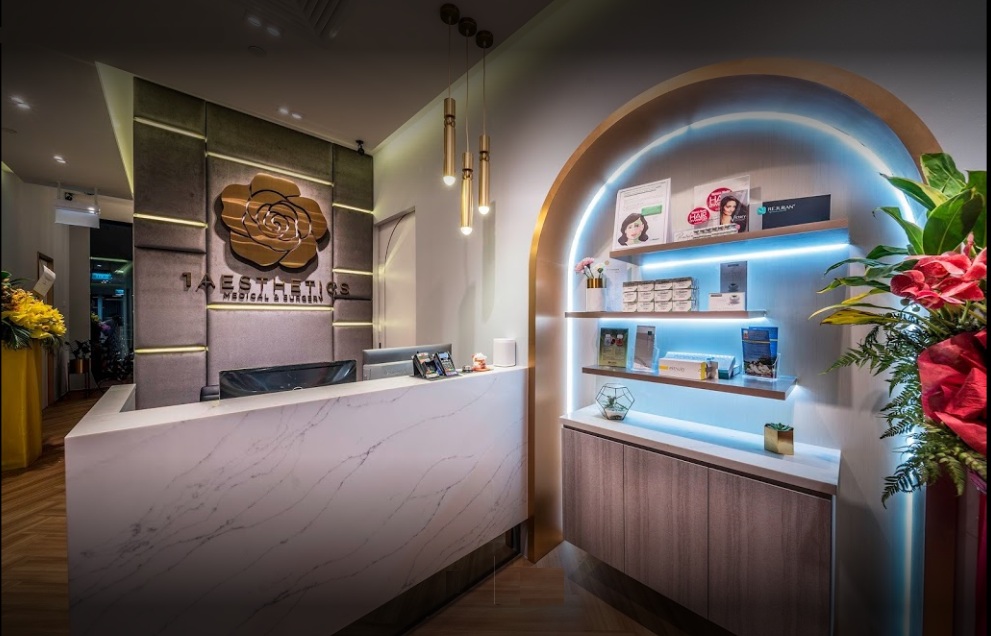 | | |
| --- | --- |
| BEST FOR | Skilled professional |
| WEBSITE | https://askdr1.com.sg/ |
| ADDRESS | #14-90 The Central, 8 eu Tuong Sen St., Tower 1, Singapore 059818 |
| CONTACT DETAILS | +6566125173 |
| OPERATING HOURS | Monday – Saturday: 11:00 am – 8:00 pm |
Dr Wan Chee kwang is well known in the beauty industry. He makes beauty wishes come true whether natural treatments or augmentation procedures. 
Dr Wan Chee Kwang is an aesthetic medicine physician specializing in different fields particularly in cne scarring, pigmentation treatment such as melasma, facial sculpting with injectibles and laser tattoo removal. This is in pursuit to provide people the confidence brought by beauty. 
He and his team are currently looking for different ways to improve their procedures. They aim to increase effectivity, reduce pain, and decrease waiting time. All this to serve their customers better. 
SERVICE HIGHLIGHTS
Wide range of offerings

Advanced laser techniques
CUSTOMER REVIEWS
Dr. Wan Chee Kwang is surely known across Singapore more than tattoo removal as their customers left testimonials and reviews worth reading.  In fact, they currently have a 4.9 star rating in Google Reviews. 
"1aesthetic provides more advanced laser techniques than regular laser for tattoo removal. Have seen a noticeable difference!"
8. Edwin Lim Medical Aesthetic Clinic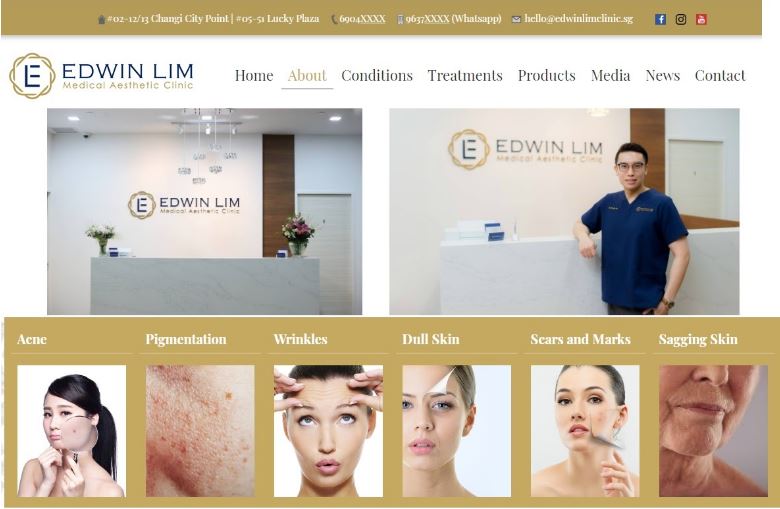 BEST FOR

Wide range of aesthetic services

SERVICES

Injectables, Laser, Medi-Facials and Fat Freeze, HIFU treatment

WEBSITE

https://edwinlimclinic.sg/

ADDRESS

#02-12/13 Changi City Point | #05-51 Lucky Plaza

#05-51, Lucky Plaza, 304 Orchard Road Singapore 238863

CONTACT DETAILS
[email protected]
OPERATING HOURS
Monday – Friday:

11:00 to 8:00 pm

Saturday and Sunday: 11:00 am to 6:00 pm
Edwin Lim Medical Aesthetic offers an extensive and comprehensive aesthetic service for their clients. They are equipped with the modern and latest technology which they use for their procedures. Their aim is to lessen and minimize the pain or discomfort felt by their patients. 
One of the services they offer is laser tattoo removal that is guaranteed to leave no mess and pain.
They have two branches located at Changi City Point and at Lucky Plaza. These two can be easily located and have ample parking areas for their clients. Thus, you are always welcome to visit their clinic at any time. 
Highlights
Comprehensive medical aesthetic service

Minimal discomfort and pain
Customer Reviews
At Edwin Lim Medical Aesthetics, you will get the service that you deserve. Check out what their customer has to say regarding their service: 
Dr Edwin Lim came highly recommended through a good friend. I am not disappointed at all. Initially, concerned about finding the way to clinic but it turned out to be a breeze. There is an underground link from the EXPO station all the way to Changi City Point Mall; that keep me sheltered from the weather. He is thorough in his explanation, professional in the clinical care, exercise dexterity in surgical skills, has gentle touch and has a friendly persona. There is no hard sales. The Clinic staff are great too! The Clinic's emphasis on clients' needs taking centre stage is commendable. Just done my neurotoxin and fillers; really happy with the outcomes. Always gratifying to invest in my skincare as I am wearing it everyday. – Madeline Chan
A month ago, I messaged the clinic asking it about mole removal late at 11pm. To my surprise, the reply came within a minute. After the review today, I am more than happy with the outcome of the procedure. What had been a dark raised mole is now a reddish scar. Moreover, it is most likely going to return to skin colour in two to three weeks. There are no complaints whatsoever with my smooth and minimal-pain experience with the clinic. Dr Edwin and his female manager are there to help you and allow you to make the most informed decision as possible. I highly recommend dropping them an inquiry especially if you're unsure. – Brad 
9. Dr Cindy's Medical Aesthetics
BEST FOR

Wide range of aesthetic treatments

SERVICES

Acne

Scars/Uneven texture

Pigmentation/Dull skin

Fine lines/Wrinkles

Saggy skin/Volume loss

Tired eyes

Flat, round nose

Double chin/Saggy neck

Square jawline

Stubborn fats

Moles/Skin tags/Milia/Warts

Tattoo

Laser Tattoo removal

Unwanted hair

Loose vagina/Leaky bladder

WEBSITE
https://drcindy.com.sg/services/laser-tattoo-removal/
ADDRESS

360 Orchard Road #05-06, International Building Singapore 238869

10 Tampines Central 1 #05-12 Tampines One Singapore 529536

1 Jurong West Central 2 #03-05 Jurong Point (Jurong Point 1) Singapore 648886

CONTACT DETAILS

67334433/67864433/65334433

OPERATING HOURS

Orchard Outlet

Mon, Tue, Thu:10am to 7pm

Wed, Fri:10am to 8pm

Saturdays:10am to 3pm

Closed on Sundays and Public Holidays

Jurong Point Outlet

Weekdays:11am to 9pm

Saturdays:10am to 8pm

Sundays:10am to 7pm

Public Holidays:10am to 6pm

Tampines Outlet

Weekdays:11am to 9pm

Saturdays:10am to 8pm

Sundays:10am to 7pm

Public Holidays:10am to 6pm

Sundays and Public Holidays by Appointment Only
Dr. Cindy's Medical Aesthetics offers high quality medical aesthetic services for both men and women. They provide a wide range of services, some of which includes acne scar treatments, non surgical face lifts, filler injections, laser tattoo removal, and more.
Their laser tattoo removal services are one of the best, both for their use of high quality medical equipment and for their expert aestheticians. They also make sure to only use evidence-based aesthetic procedures in their treatments.
Whether you're pampering yourself or seeking beauty solutions, turn to Dr. Cindy's Medical Aesthetics. You can rest assured that they will fulfill your aesthetic needs.
Highlights
Extensive range of treatments and catered concerns

Reliable and well-experienced doctors

100% customer satisfaction guaranteed
After looking at our list of the best laser tattoo removals in Singapore, do you already know which place you'd like to visit? Let us know which one it is and why you've chosen to acquire their services.
After you've fully recovered from the tattoo removal treatments, you might want to take care of your skin with these best dermatologists in Singapore. This will keep your skin healthier and stronger!