The 20 Best Bicycle Shops in Singapore
Is it your first time to buy a bike? Or are you looking for a new bike to replace your old one? Either way, there's no need to search further because we've got you the best bicycle shops in Singapore!
Our selected stores feature different styles, sizes, and functions, so you'll definitely find the bike that you've been looking for in them. And aside from their excellent collections, some of them also offer repair and maintenance services!
So without further ado, here's our list of the best bicycle shops in Singapore.
1.  Hello, Bicycle!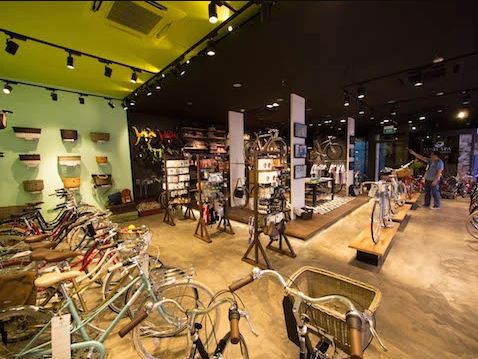 | | |
| --- | --- |
| BEST FOR  | Premium bike collections |
| PRICING | Shop |
| WEBSITE | https://hellobicycle.com.sg/ |
| ADDRESS | 135 Middle Rd, #01-01 Bylands Building, Singapore 188975 Locations |
| CONTACT DETAILS | +65 6333 0054 |
| OPERATING HOURS | Daily, 11am–9pm |
Hello, Bicycle! has a range of bicycles from well-known brands and their collections are for all ages! So, if you're buying one for your partner or your kid, they have everything you've been looking for!
They also provide trade-in programs for more affordable options and even offer second-hand bikes of good quality. You can also rent a bike if you're going on a stroll with your friends!
Highlights
Repair services
Trade-in program
International shopping
Customer Reviews
Customers complimented Hello, Bicycle! for their range of bikes and accessories as well as the friendly staff.  These are the reasons they're one of the best bicycle shops in Singapore.
A customer posted this review on Google Reviews:
"Great service! Bought bicycle for my daughter, sales guys were very friendly and helped me bring the bike to car park and loaded it to my car. Great central location! Big choice of kids and adults bikes! Very recommended!"
2.  Coast Cycles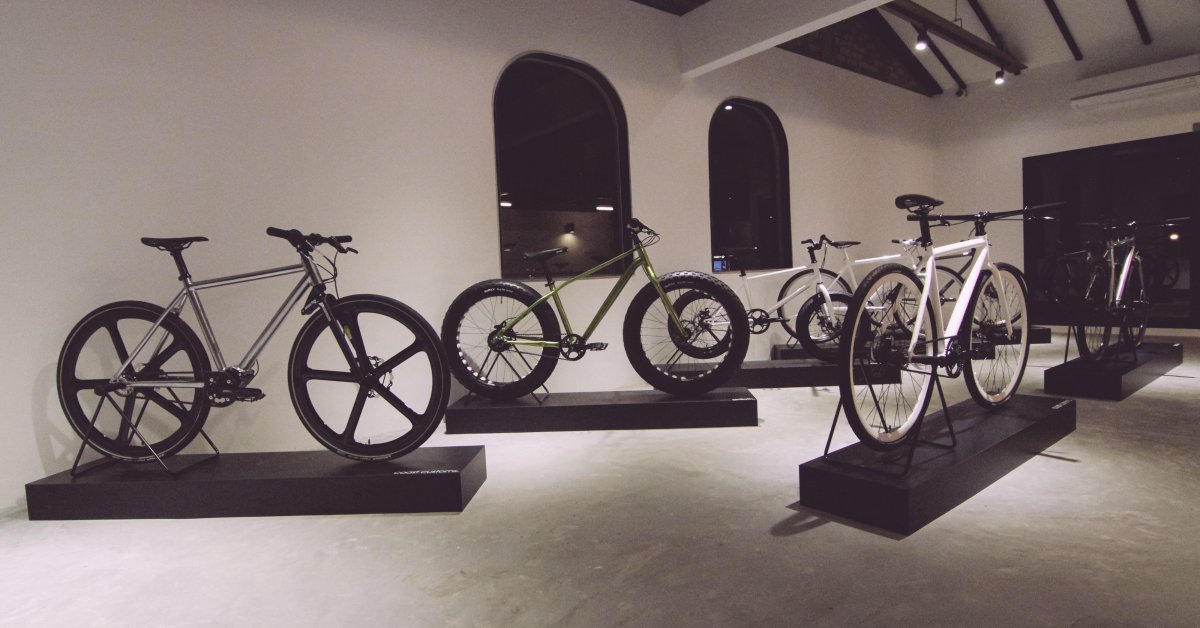 | | |
| --- | --- |
| BEST FOR  | Bespoke bicycle designs |
| PRICING | Shop |
| WEBSITE | https://www.coastcycles.com/home |
| ADDRESS | 54 Siglap Dr, Singapore 456176 |
| CONTACT DETAILS | +65 6681 6681 |
| OPERATING HOURS | Weekdays: 9am–6pm |
Given the many international branches of Coast Cycles, they've proven that they're indeed one of the best bicycle shops in Singapore! They feature award-winning and originally designed bicycles with ergonomic structures and stylish looks.
Their one-of-a-kind designs have gained recognition from local and global customers. Whether it's for adventurous and long rides or a simple trip around the neighbourhood, you can find the right one that best suits your needs.
Highlights
Original and ergonomic designs
For all uses
Customer Reviews
Coast Cycles has been earning a lot of good feedback from customers who've experienced great service due to their knowledgeable staff and specific designs. A customer from Google Reviews wrote:
"Very friendly and knowledgeable staff. The bikes are designed for cyclists by cyclists. Really fun to ride. Lots of options to change / upgrade. So glad I found these people."
3.  Rodalink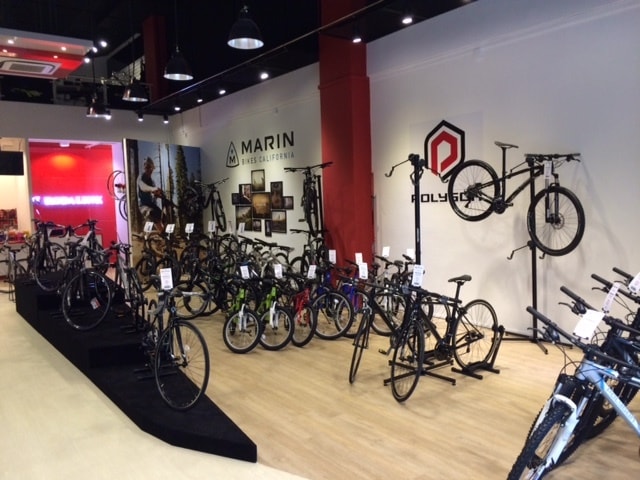 Rodalink is known to be the official distributor for its own brand (Polygon bikes and Marin bikes) that also has a wide range of cycling necessities selections from renowned brands. Ease your worry, Rodalink offers a one-stop experience for all your cycling needs. Find all kinds of bikes only at Rodalink, from mountain bikes, road bikes, hybrid bikes, folding bikes, touring bikes, city bikes, kids bikes, and others.
Get special offers by registering as part of the Rodalink community and gain benefits such as special deals, events, and member points that can be redeemed into online and offline shopping vouchers. Not only that, Rodalink got a professional team that will gladly assist you not only to get a perfect fitting on the bike but also assists you to find the best bike for you.
Highlights
Wide range of quality bikes & everything cyclist needs
Bike maintenance service
Free delivery program
Rodalink community program
Offer some promotions
0% Installment and Buy Now Pay Later available
Customer Reviews
Most customers said that they keep coming back to Rodalink because of the accommodating staff and excellent repair services. That's why many locals and international customers consider them the best bicycle shop in Singapore.
A customer shared this experience on Google Reviews:
"Very friendly and helpful. Provide great advice and generally a good selection of bicycle essentials. I had my rear tyre replaced and all done quickly and without any issue. Shall be going back"
4.  Treknology 3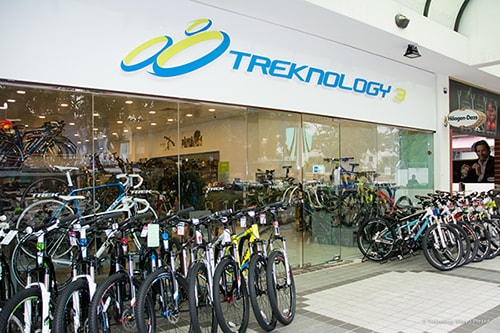 For a strong and durable bike that you can ride on through rough roads, Treknology 3 is the ideal shop for you! They have a whole set of bikes that are mainly designed for heavy use and this includes road bikes, mountain bikes, hybrid bikes, triathlon bikes, cyclocross, and many more!
They also have a kids' collection if you want to teach your kids how to ride a bike. They also offer certain accessories for professional cyclists, which is why they're known to be one of the best bicycle shops in Singapore!
Highlights
Additional accessories for professional cyclists
Accessible locations
Customer Reviews
Customers were very impressed with the broad range of bikes at Treknology 3. They said that the staff were very detailed when it came to discussing features, letting them fully understand each function.
A customer left this post on Google Reviews:
"Great selection of bikes, from the very basic to the most advanced. Excellent service from Seng Teong right from the start. A very knowledgeable person. Understood what my husband and I were looking for. Very cool calm and collected at explaining the features of the bikes we tried out. No hard selling which we very much appreciated. Purchased 2 bikes, and can't wait for them to be delivered! Thanks so much Treknology for such a pleasant bike shopping day"
5. Happy Owl Cycle
BEST FOR 
Folding bikes and small wheels
PRICING
Shop 
WEBSITE
https://www.happyowlcycle.com.sg
ADDRESS
482 Changi Rd, Singapore 419895
CONTACT DETAILS
CONTACT : (65) 87789528
EMAIL : [email protected]
OPERATING HOURS

1130 to 1830 (Monday to Friday)
1130 to 1830 (Saturday)

Closed on Sunday and Public Holiday
Happy Owl Cycle is a bike distributor for various quality brands. They have been serving their customers for more than 5 years.
Bikes are their main products, but they also sell bike components and accessories for those who need them. They're well-known for distributing top-notch brands such as Brompton Bicycle.
At its core, Happy Owl Cycle is focused on their customer's needs. You can rest assured that you will be able to find the perfect bike for you there, no matter the model or make.
Highlights
Quality bike distributor
Sells bikes of various brands
Authorised dealer for Brompton Bicycle
Carries bike accessories as well
6.  Mr Bicycles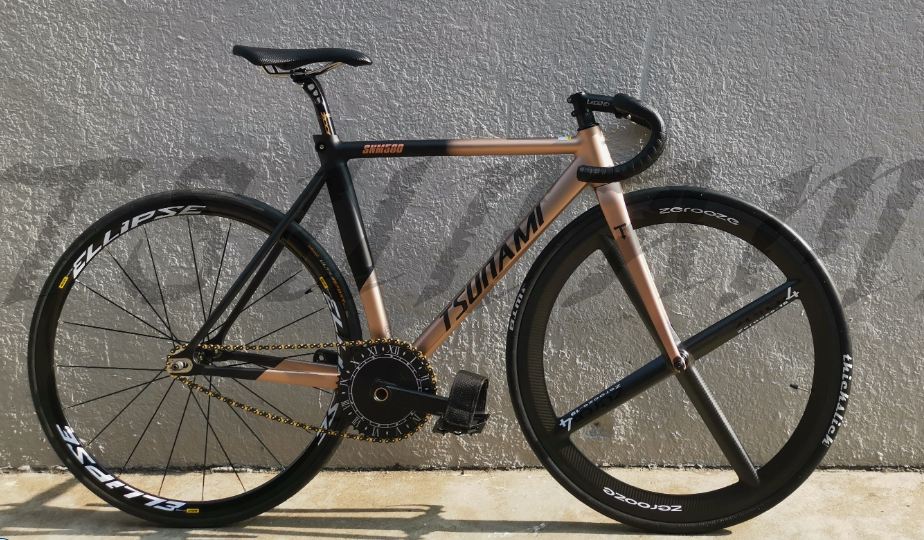 BEST FOR 
Road bikes and racing bikes
PRICING

Shop

WEBSITE
https://www.mrbicycles.com/
ADDRESS
37 Keppel rd , Tanjong pagar distripark, Singapore 089064
CONTACT DETAILS
65 8533 3908
OPERATING HOURS
Mon-Fri: 10 AM- 6 pM
Sat: 9 AM-1 PM | Closed on Sundays
Mr Bicycles mostly features compact and durable designs that can travel through narrow and rough roads as well as last for a very long time. They have track bikes, performance road bikes, and racing bikes, which is why they're the best bicycle shops in Singapore for professional cyclists or travellers.
A complete set of spare bike parts are also included in their collections, so if you need to do a repair or an upgrade, you can find the necessary parts in this shop. They also provide some cyclist accessories such as clothing, helmets, and gloves. 
Highlights
Famous frameset brands
Spare parts and accessories
7.  Dcbikes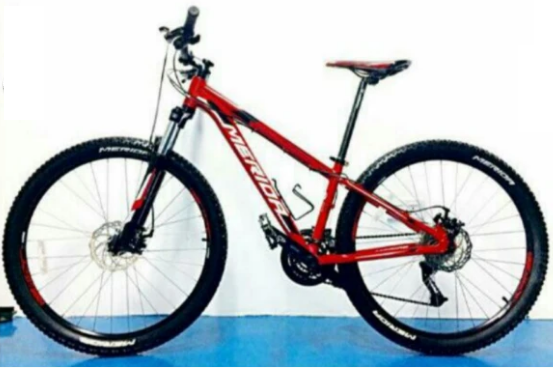 | | |
| --- | --- |
| BEST FOR  | Restoration works |
| PRICING | Shop |
| WEBSITE | https://dcbikes.com.sg/ |
| ADDRESS | Blk 415 Eunos Road 5 Singapore 400415 |
| CONTACT DETAILS | (+65) 86858855 |
| OPERATING HOURS | Daily, 12–9pm |
DCbikes is a family-owned company that's also known for being a one-stop-shop as they feature a whole range of bikes and components as well as repair services. Their bike collections consist of top brands, so if you're looking for a certain bike model, it might be included in one of their collections.
For those who are in need of a repair or an upgrade, they also have a competitive range of quality components such as wheels, frames, and more spare items.
Highlights
Bike ambulance
Collections from top brands
Customer Reviews
Customers shared a lot of wonderful experiences from the services of DCbikes, particularly with their excellent restoration works. A customer from Google Reviews posted this feedback:
"Stumbled across these guys online, so glad I did. They picked up my mountain bike from home, tore it down, cleaned it and then rebuilt. Provided photos along the way so I knew what they were doing. Really affordable. Great service, timely. Bike has not been this good since new"
8.  Bike Mart SG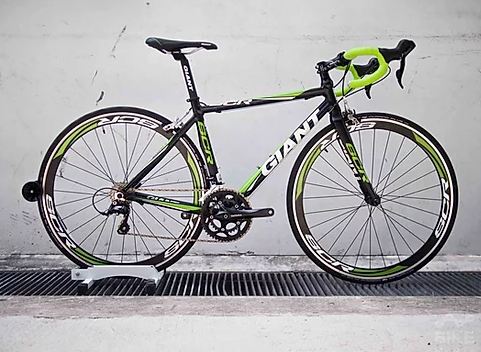 For secondhand yet high-quality bicycle collections, Bikemart SG is the place to be! They mostly feature road bikes and TT-bikes, perfect selections for adventurers and travellers!
The best thing about them is that they cater to custom orders for any model that's not in their catalogue. This is an ideal option for those who are seeking a rare bicycle model.
Also, if you're planning to sell your old bike to buy a new one, you can also sell it at this shop and have the option to quote your own price with their consignment service.
Highlights
Wide range of bikes
Trade-in of used bicycles
Customer Reviews
Many customers said that they were very impressed with the trade-in services of Bike Mart SG as they complimented the reasonable prices, quality bikes, and friendly staff. A customer recommended the shop on Google Reviews and wrote:
"I got to know Bike Mart SG from Carousel. I was attracted by a bike frame on offer. Went down to take a look and was greeted by friendly staff. Comfortable with it and ordered straight away. Great and professional service from Jiayu and Woody. Built my bike up within 2 days. Traded my old bike in as well with reasonable price as I have no time to sell myself. Overall, highly recommended and trustworthy people!"
9.  My Bike Shop SG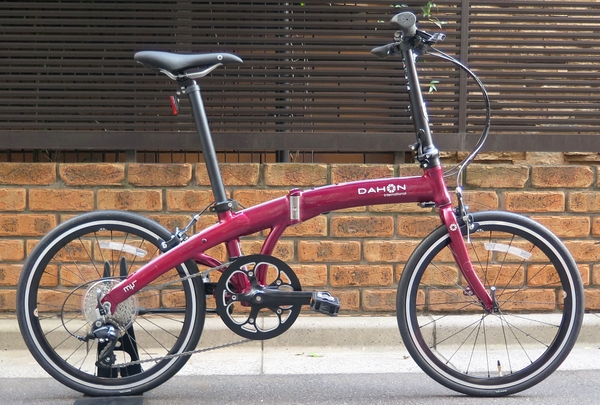 | | |
| --- | --- |
| BEST FOR  | Compact and lightweight folding bikes |
| PRICING | Shop |
| WEBSITE | https://mybikeshopsg.com/ |
| ADDRESS | 213 Henderson Road #01-06 Singapore, Singapore 159553 |
| CONTACT DETAILS | 6274 396 , 6694 1750 |
| OPERATING HOURS | Weekdays and Saturday: 12–7pm |
For those who are going on an out-of-town trip and plan to explore the scenic neighborhood, you should see the collections of My Bike Shop SG as they feature compact and well-designed foldable bikes.
This type of bike comes in handy during travel as they're space-efficient when placed inside the car and convenient to carry around. Their offered designs are also lightweight, strong, and durable, so you can have a hassle-free ride while going on a tour.
What's great about them is that all of their products come from leading brands, giving you innovative bicycle structures tailored to your needs and preferences. Some of the brands are TIME France, EDCO Swiss, DAHON USA, Tern Bicycles Taiwan, and so much more.
Aside from this, we love how they offer two types of bike service plans, Drop-Off Half Service and Drop-Off Full Service.
The first one is a service on the transmission areas but excludes the cleaning/re-lube of wheel hubs and bottom bracket. While the latter one is a full service where bearings are removed and necessary cables adjustments are attended to.
Throughout the years, they've begun to extend their selections and included Minivelos, Framesets, Kick Scooters, and Children's bike.
With this range of quality products, they're indeed one of the best bicycle shops in Singapore!
Highlights
Regular maintenance service
Bicycle and cyclist accessories
Special programs
Membership perks
Customer Reviews
My Bike Shop SG has the approbation of many customers, who say that they were very impressed with the knowledgeable staff and bike collections. A customer from Google Reviews wrote this review:
"I wanted to buy a folding bike and Dominic was very helpful in helping me to choose which bike i needed. I was given very valuable advice regarding the bikes i selected and gave me good recommendations on which bike is more suitable for me."
10.  BYX PTE LTD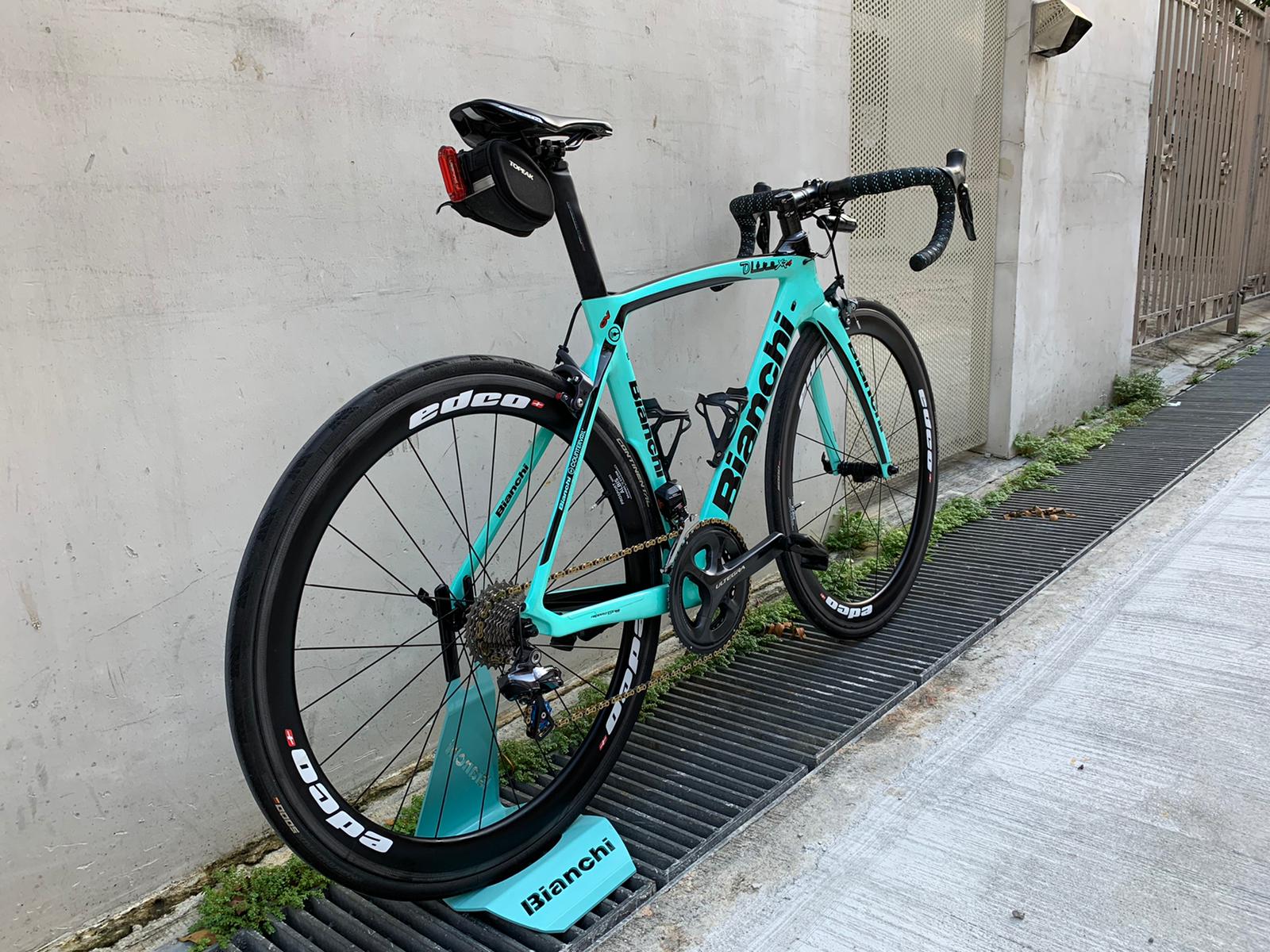 BEST FOR 
Racers bikes and customised frames
PRICING
Shop
WEBSITE
http://www.byx.com.sg/
ADDRESS
403 River Valley Rd, 248301
CONTACT DETAILS
6235 5221
OPERATING HOURS
Daily, 11:00 am – 7:15 pm

 

Sat 10:00 am – 7:15 pm.

Closed Sunday
Byx (pronounced Bikes) is a unique bike shop at the heart of Singapore that offers not only the most amazing Italian bike brands but also caters for cycling enthusiasts, culture and tradition. It celebrates the excellence of Italian road bikes, representing leading brands; Bianchi, Basso, Wilier Triestina and Officina Battaglin and leading US mountain bike brand, Niner.
Byx aspires to provide the best bike servicing and customer service in Singapore which certainly shows in their phenomenal customers' reviews and growing number of followers. Byx organises weekly rides and has a growing loyal riders club of over 200 Italian road bike owners and riders.
Whether you need a bike for casual or professional use, you'll surely find the one that best suits your needs and taste. Byx is an official support center and direct reseller of Shimano and supply other common and exclusive bike parts. Byx have excellent maintenance services for all brands. The workshop is one of the few that provides suspension services for all common brands by a certified and well trained mechanic.
Highlights
Awesome Italian bikes
Supporting cycling culture, weekly rides open to the public.
Unmatched maintenance and suspension servicing
Centrally located
Customer Reviews
Due to their complete set of products and services, many have claimed them to be the best bicycle shop in Singapore. Here's a review from one of their customers: 
"Been using BYX for mountain and road bikes. Service is first class. Had a problem with a bike and owner and the manager both wanted to run through and sort so I was happy and problem addressed. Amazing to get that commitment. A bike shop owned and run by cyclists. Can recommend enough!"
11.  Pro Cycle Bikes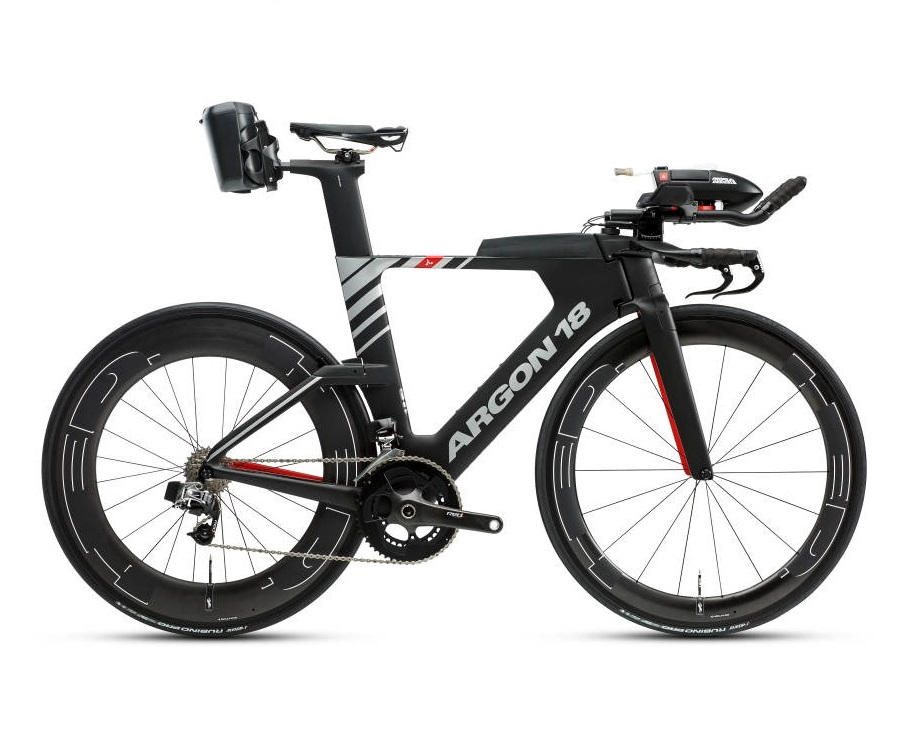 BEST FOR 
Bike Fitting Services
PRICING
Shop 
WEBSITE
https://procyclebikes.com.sg/
ADDRESS
Blk 11, Jalan Bukit Merah, #01-4446, Singapore 150011
CONTACT DETAILS
+65 9072 3533 |

[email protected]

OPERATING HOURS
Weekdays: 11am–7pm

 

Saturday: 12–5pm; Sunday & Public Holidays Closed
If you're planning to go on an extreme bike adventure, whether it's Road Biking around the Island, conquering the Bukit Timah trails or Training for your first Ironman then you might want to check the range of specially selected bikes from Pro Cycle Bikes. The shop features different bike types such as Road Bike, Triathlon Bike, Mountain Bike and even Hybrid Bike – all which are specially selected to bring the best for your cycling needs.
They promise high performance and reliable products from the quality brands they carry that includes Cervelo, Argon 18, Voodoo, and many others! You can also find very interesting performance driven bike components and accessories like Zipps, Favero and the latest Wahoo craze of smart trainer in their store.
Highlights
Road and Triathlon bikes
Road and Triathlon Bike and Cleat Fitting Services
Customer Reviews
Many customers were highly satisfied with their bike selection and generally warm customer service at Pro Cycle Bikes. A customer gave this review:
"Had an amazing experience purchasing a new bicycle from Pro Cycle. Darren took the time to recommend a bike that was suitable for me, after talking through my needs and went above and beyond to make sure the bike fit properly. It felt like visiting old friends when talking to him and his wife and would definitely recommend to Pro Cycles for anyone looking to purchase!"
12. Cycle Project Store
| | |
| --- | --- |
| BEST FOR  | Quality parts for different bike types |
| PRICING | Shop  |
| WEBSITE | https://www.cycleprojectstore.com/ |
| ADDRESS | 57 Hoon Street Unit 1-80, Singapore 160057 |
| CONTACT DETAILS | Tel: +65 9457 6343 |
| OPERATING HOURS | By appointment only – Office hours: Tuesday-Saturday 12PM-9PM, Sunday 12PM-5PM |
Cycle Project Store has everything a cycle-enthusiast needs. From accessories to bicycle parts, this shop can give you anything you want and need. They're an expert in redesigning bicycles and providing you with parts that can help you customize your ride.
They will turn your bicycle into something that you'll be proud to carry around aside from being durable and maintainable.
Highlights
Customer Reviews
Here are a few reviews left by satisfied customers of the shop:
"Was there to replace my brake cables recently. Not only they checked both my brakes , that need not replacing but readjusted it. They even discovered and fix my loose stem which I didn't know was about it. Best off all their charges were extremely reasonable plus great advise coming from these chaps! Kudos to both of them, as they knew what client service of the highest standards are ! I return anytime for servicing!"

"Great service by Sherwin and crew. They helped me settle a HED warranty issue and built up the wheel flawlessly. The team went out of the way to make it convenient and fuss free."

"My all time favourite store in Singapore. Excellent service and knowledge staff. Hidden gem in a traditional shop house. Worth dropping in just to say hi and have a chat and browse their very cool stock of anything Cycling related!"
13. MINIMOTORS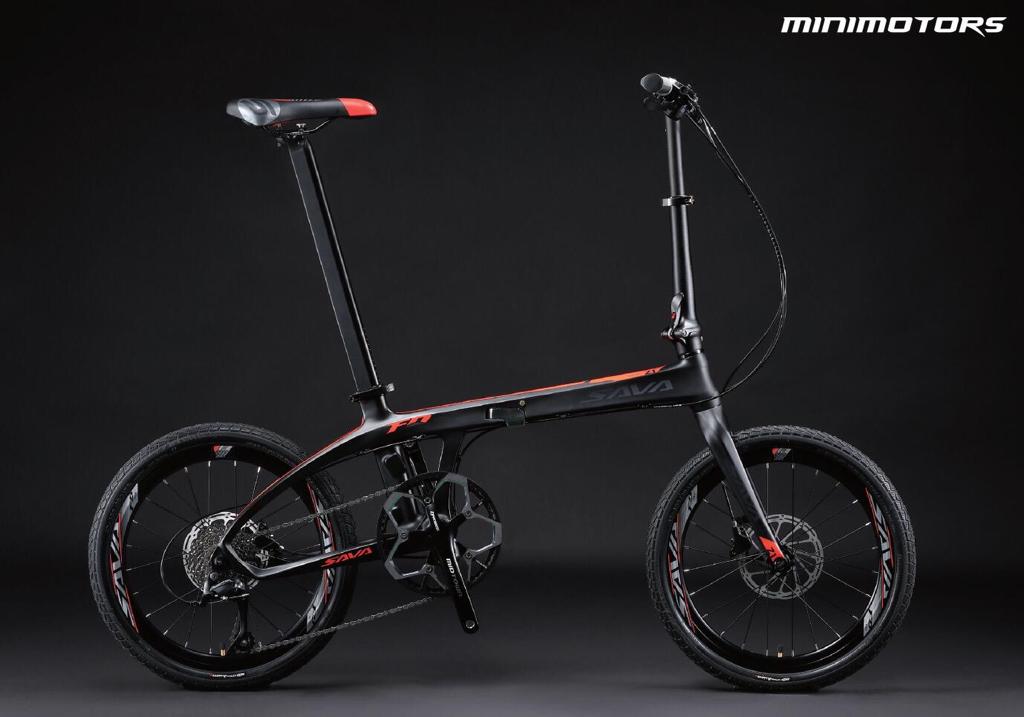 BEST FOR 
Electric Scooter and Bike Retail, Parts, Accessories
PRICING
Shop 
WEBSITE
https://minimotors.sg/
ADDRESS
11 Woodlands Close #03-05, Singapore 737853
CONTACT DETAILS
WhatsApp/Call: +65 8207 8225 |

[email protected]

OPERATING HOURS
Monday-Friday: 11AM-8AM Saturday-Sunday: 1-8 PM
Minimotors creates machines that will bring you to places as safely as possible while giving you maximum comfort and satisfaction. They continue to build stronger and faster vehicles that aims to go further.
Their eScooter models are the hottest products on the market in 8 different countries. You can even personalise them with accessories of your choice. Minimotors has the longest warranty period with its 12 months of extended warranty.
Highlights
Long warranty period
Many different accessories available for personalisation
Carbon Fiber Frame
Customer Reviews
Here are a few reviews left by satisfied customers of the shop:
"Bicycle runs like a deer. I have dress it up with a mirror, speed/cadence computer, two bottle saddle. it shifts very smoothly, the combination of carbon fiber and 1.75 tires makes it ride very smoothly, good for long trips, I love it."
"Just got this bike – value for money and a nice road bike for enthusiasts and looking to indulge in exercise during this circuit breaker! Also thanks to Minimotors for servicing my order, appreciate the good service – thank you. Please call their sales team for a great buying experience."
"Highly recommended to those who need a long distance and durable scooter. I bought two scooters from Maxtech and two of them are under Minimotors products. So far so good. However, I had a controller problem on my Speedway III. I waited for almost one week to get my scooter fixed. Good service from them."
14. Bikes N Bites
When starting on a hobby or an interest, going to the right people to learn is the key to the best growth you'd ever have. The initial stages are the most crucial so it's best to go to trusted individuals on said field. Bikes N Bites is the one for you if you're ever thinking of trying out cycling. They're known to be patient with every customer and an expert guide when it comes to what best fits you as a biker. They believe in nourishing the love every client has for cycling instead of just trying to up their sales which honestly, sets them apart from any other bicycle shops.
Established in 2010 by a group of sportsmen, they wanted to create a place where people could come get premium quality bicycle equipment that can be supported by a rally of professional advice.
Be ensured by the best, be ensured by Bikes n Bites.
Highlights
Personable service
Congregation of bicycle professionals
Experienced sellers
Customer Reviews
The overall service given by Bikes N Bites is astounding, leaving every customer satisfied as they leave the establishment. A couple have left their reviews on the site:
"Service is impeccable. Staff are knowledgeable & friendly. I love the shop layout. Paul & his team understand their customers. I enjoyed every single moment from walking into bringing my bike out of the shop."

"Walked in with my 4 yr old Focus Cayo (to fix a loose headset) and ended up walking out with a Izalco Max! Great that there was a sale on the 2018 Max frame and I just couldn't resist upgrading. The guys did a great job swapping the groupset over and within just a few days. Quite pleased with their attention to detail and they would message u first about any issue during the buildup. Thanks Bikes n Bites!"

"A great shop with an even better team of experts which will always give solid advices and customer services. A to-go shop regardless of those getting just starting to get into the sport or the enthusiast/ future professionals racers."
15. TWD Bicycle
| | |
| --- | --- |
| BEST FOR  | Premium Power Assisted Bicycles |
| PRICING | Shop  |
| WEBSITE | https://www.twdbicycle.com/ |
| ADDRESS | 194 Pandan Loop. #05-07 Pantech Business Hub. Singapore 128383 |
| CONTACT DETAILS | +65 9738 9114 |
| OPERATING HOURS | Monday to Saturday 11am to 5pm |
These days, electronic bicycles are all the rage. If you to guarantee that the selection you choose from is of the highest quality — in terms of durability, comfort, and performance — then TWD Bicycle is the perfect shop to purchase from.
Every single E-bike on their catalogue is considered premium. The batteries are reliable and known to last longer than most competition, a result of the low resistance in all of their bike models.
The icing on the cake? TWD Bicycle is a business committed to providing great customer service to all of their clients, so you can expect their staff to be helpful without being pushy nor invasive when making your purchases.
Highlights
The best PAB distributor in Singapore
Comfortable, Effortless cycling
Top notch safety and quality
Repair services
International Shopping
Customer Reviews
Here are some reviews left by satisfied clients of the business:
"Great seller who takes the time to setup your bike and make sure it is right for your needs. Fantastic product as well and have been enjoying my bicycle ever since I purchased it!"

"My wife and I purchased two E bikes of TWD about 6 months ago. I got the Mars and she got the fold-able Smart S. We have been riding them to work and back most week days. The service over the purchase and delivery was very good. Since then the bikes have operated flawlessly. Our commute includes a reasonably serious hill and these bikes glide up it without us raising sweat which is saying something in Singapore. These bikes are really high quality, well designed and made. I have no hesitation in recommending them at TWD Bicycle."

"This electric bicycle shop delivers quality in their bicycles and loyalty in their service. The bike purchase is not the only interaction you'll have at the store. For all the repairs and tuning you'll eventually encounter, TWD will ensure that your bike runs as smooth as possible when you bring it back to the store."
16. Fishtail Cyclery
| | |
| --- | --- |
| BEST FOR  | Custom-Build Bicycles, Indie Brand Bicycle Framesets, Gravel and Road Bikes. |
| PRICING | Refer to website |
| WEBSITE | https://www.fishtailcyclery.com/ |
| ADDRESS | 801 French Rd #02-49, Singapore 200801 |
| CONTACT DETAILS | +65 86876686 |
| OPERATING HOURS | By appointment |
Located in CBD's fringe at Lavender, Fishtail Cyclery specializes in the top indie brand names in the bicycle industry.
Hailing from roots in urban fixed gear cycling, this quaint, cozy store tucked away in a second floor unit on French Road boasts iconic yet niche brands from both abroad and around the world like Cinelli, Ingria, Liberty Bikes, Constantine and local startup Ascent Bikes.
Custom-build a Russian-made Ingria track frame to zip through the streets like a New York City bike messenger, or a Singaporean-designed Ascent Bikes mini velo for cruising our extensive network of Park Connectors.
Perhaps adventure runs in your blood? An Italian Cinelli gravel bike to ride the roads less travelled. For the speed demons, a sleek, starship-esque road bike, offered by the same connoisseurs of two-wheeled pedal bikes.
They do maintenance and overhaul services too, so bring your old bike to them and let the magic unfold.
No matter your riding style, Fishtail Cyclery just may have something that will whet your fancy.
Book an appointment to check out their range of bikes and have a chat over coffee with their friendly staff!
Highlights
Excellent customer service
Quality bikes
17. Tokyo Bike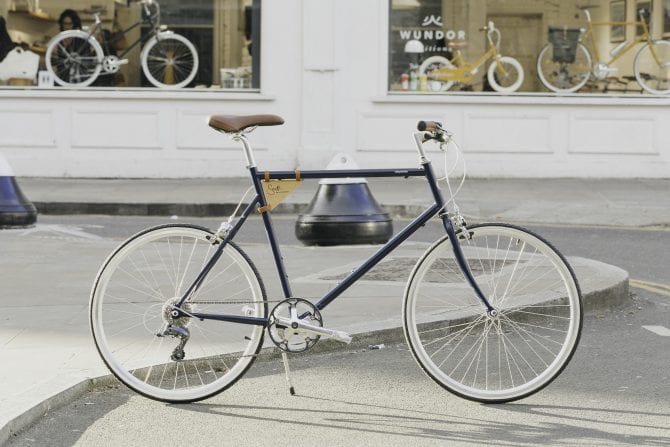 BEST FOR 
Simple yet functional
PRICING
Shop
WEBSITE
https://www.tokyobike.sg/
ADDRESS
38 Haji Ln, Singapore 189231
CONTACT DETAILS
+65 6299 5048
OPERATING HOURS
Closed on Mondays and Public Holidays
Tuesdays to Fridays: 1 – 8pm
Saturdays & Sundays: 12noon – 8pm
For a variety of mountain bike selections, Tokyo Bike can be the best bicycle shop in Singapore! Most of their products feature simple yet functional design, bringing you extreme lightness and comfort as you explore the beautiful sceneries of your city.
Their compact bikes are built with a durable design and are available in different colours for a vibrant look. Additional accessories to enhance the style or upgrade the functions of your bike are also part of their products.
Highlights
Light and compact design
Accessories to beauty or upgrade
18. MOBOT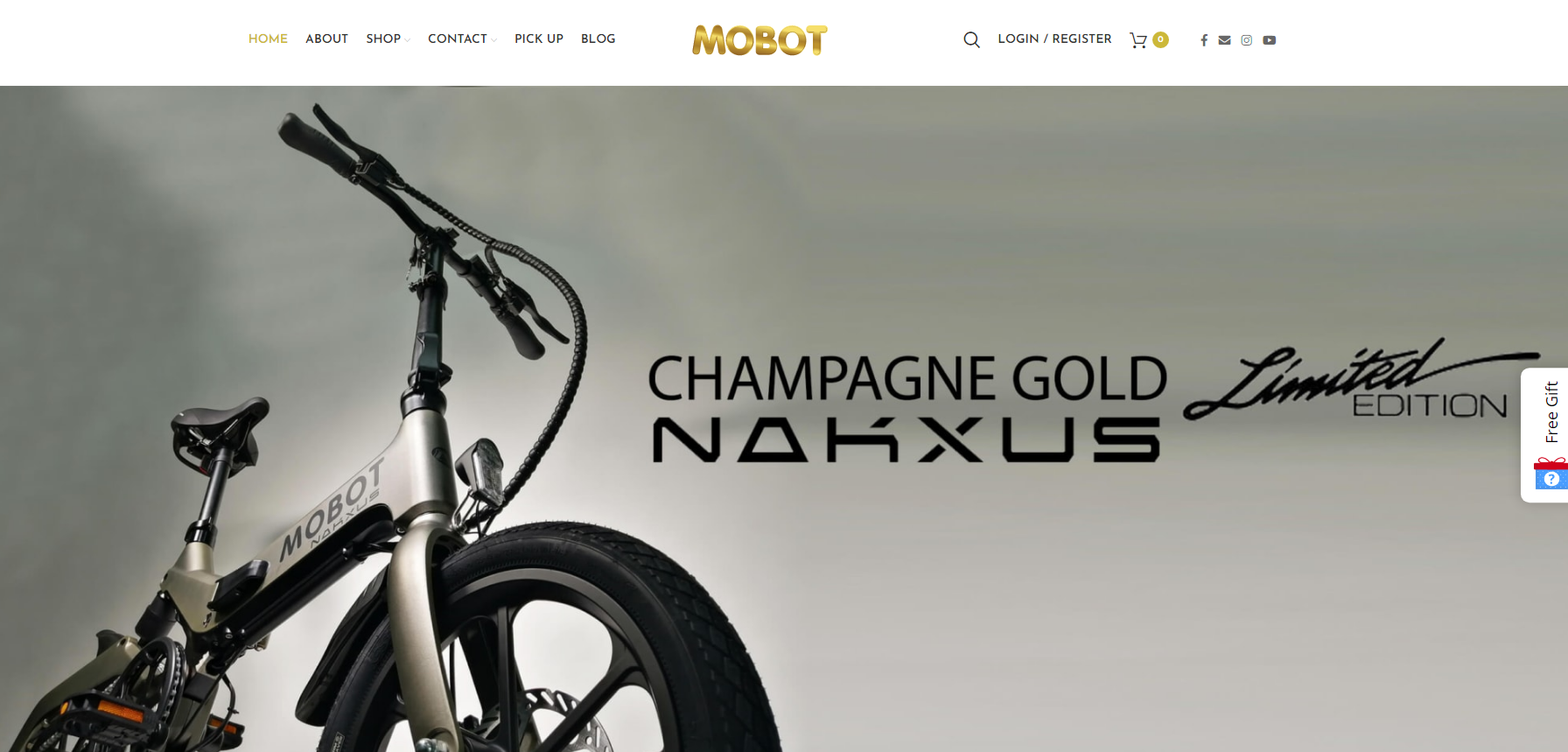 BEST FOR 
Personal Mobility Devices
PRICING
Shop 
WEBSITE
https://mobot.sg/
ADDRESS

MOBOT – 62 Ubi Road 1, Oxley Bizhub 2, #03-23, Singapore 408734

CAMP BICYCLE by MOBOT (WEST) – 1 Bukit Batok Crescent, WCEGA Plaza, #03-16, Singapore 

CAMP BICYCLE by MOBOT (CENTRAL) – 5 Coleman Street, Excelsior Shopping Center, #B1-08, Singapore 179805

CAMP BICYCLE by MOBOT (NORTH) – 11 Woodlands Close, Woodlands 11, #07-21, Singapore 737853

CONTACT DETAILS

Email: [email protected]
Tel: +65 6538 2816

CAMP BICYCLE by MOBOT (WEST) – +65 8826 9010

CAMP BICYCLE by MOBOT (CENTRAL) – +65 8921 1538

CAMP BICYCLE by MOBOT (NORTH) – +65 8860 3009

OPERATING HOURS

MOBOT – 24/7

CAMP BICYCLE by MOBOT (WEST) – Monday – Sunday: 10.30 am to 7 pm

CAMP BICYCLE by MOBOT (CENTRAL) – Monday – Sunday: 10 am to 7 pm

CAMP BICYCLE by MOBOT (NORTH) – Monday – Sunday: 10.30 am to 7 pm
MOBOT is one of the leading distribution channels for e-Mobility devices. It was founded on the aspiration to enhance and improve the efficiency of day-to-day life.
What started as a humble business grew into something more. With three retail stores (and counting!) plus an easy-to-navigate website, MOBOT has made personal mobility devices (PMD) highly accessible for the residents of Singapore.
The MOBOT team works closely with manufacturers, ensuring both the quality of materials and the end products themselves. The watchfulness doesn't stop with the creation process, no, but extends to retailing as well, with every retail location having an in-house service centre staffed with trained technicians that specialise in the field.
Aside from the promise of quality, MOBOT also offers a wide variety of e-Mobility devices. They have regular bikes, e-bikes, e-scooters, mobility scooters, electric wheelchairs, and accessories to accompany these devices. 
Highlights
Winner of SPBA 2017 – Singapore Promising Brands Award
Has three retail locations 
Excellent customer service
Features bike accessories in their catalogue
19. Scooterkidz

When it comes to functional and aesthetically pleasing e-bikes and scooters, Scooterkidz is a name that cannot be missed.
Scooterkidz is an online-based shop that offers a wide range of bicycles, electric bikes, electric scooters, kick scooters, kid scooters, unicycles, hoverboards, and accessories. The products they carry aren't the only reasons why we strongly recommend this shop, though.
We also commend Scooterkidz's dedication to providing quality items alongside an unforgettably positive customer-centric experience.
See, every item on Scooterkidz's catalogue is guaranteed to have excellent build and make. This is because the store goes out of its way to learn more about the products before putting it out.
Another thing to note if that Scooterkidz endeavours to achieve 100% satisfaction rate each time, which is why they have a dedicated team who excels in customer service, takes care of the items in packing, and even offers free shipping for orders over $500.
So, if you're looking for your next bike or scooter, you may want to check out Scooterkidz's catalogue. 
Highlights
Free shipping for orders over $500
Open daily
Wide range of bikes, scooters, and accessories
Excellent customer service
20.

Integrated

 

Riding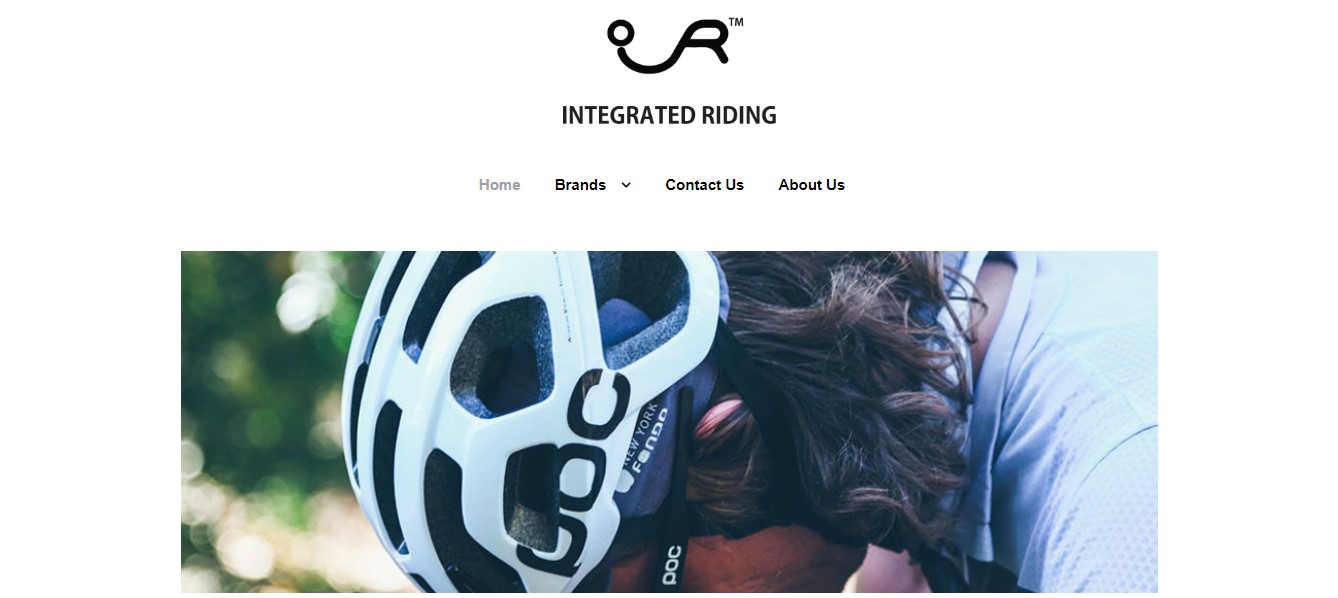 If you are looking for a shop where you can buy good bikes, you may be interested in searching through Integrated Riding. What's great about them is that they do not only offer bikes but also bike accessories and even apparel.
They are even a distributor for POC, a premium bicycle helmet brand from Sweden!
Unlike other shops, they are one of the official distributors of the brands BMC, Saracen, Ridgeback, Genesis, Enigma, and more. From urban cycling to professional road racing, they are ready to gear you up.
This makes them stand out from their competitors because this allows them to cater to more buyers who prefer the brands of bicycles they offer.
Now if your kid is the one interested in having a new hobby, they got your back. With their kiddie bikes and protective gear, your child will enjoy cycling in no time!
As a one-stop shop for all your biking needs, you may want to start considering them as your go-to bike store.
Highlights
Sells famous brands of bikes
Open from Monday to Saturdays
Offers a wide range of products
And that's a wrap for our list of the best bicycle shops in Singapore! Have you already visited a store from our list? If so, then share with us your experience as we'd love to hear your story!
By the way, if you're looking at bikes for your kids, you may also want to take a look at these best e-scooters in Singapore! The stores mentioned on the list feature kid's scooters that are designed with absolute safety!