Gone are the days when you had to learn complex codes just to make your ideal website. In this modern age, you can now create and publish your own site with the best website builder in Singapore.
Website builders are easy to use and navigate and they feature ready templates where all you need to do is customise the display and input the content. The only hard thing to do is to choose the right one that can give you the most responsive and dynamic website that you need.
That's why we've made this task easy for you today. Here, we have some of the best website builders in Singapore! Read our list below to see which one suits you the most.
1.  Weebly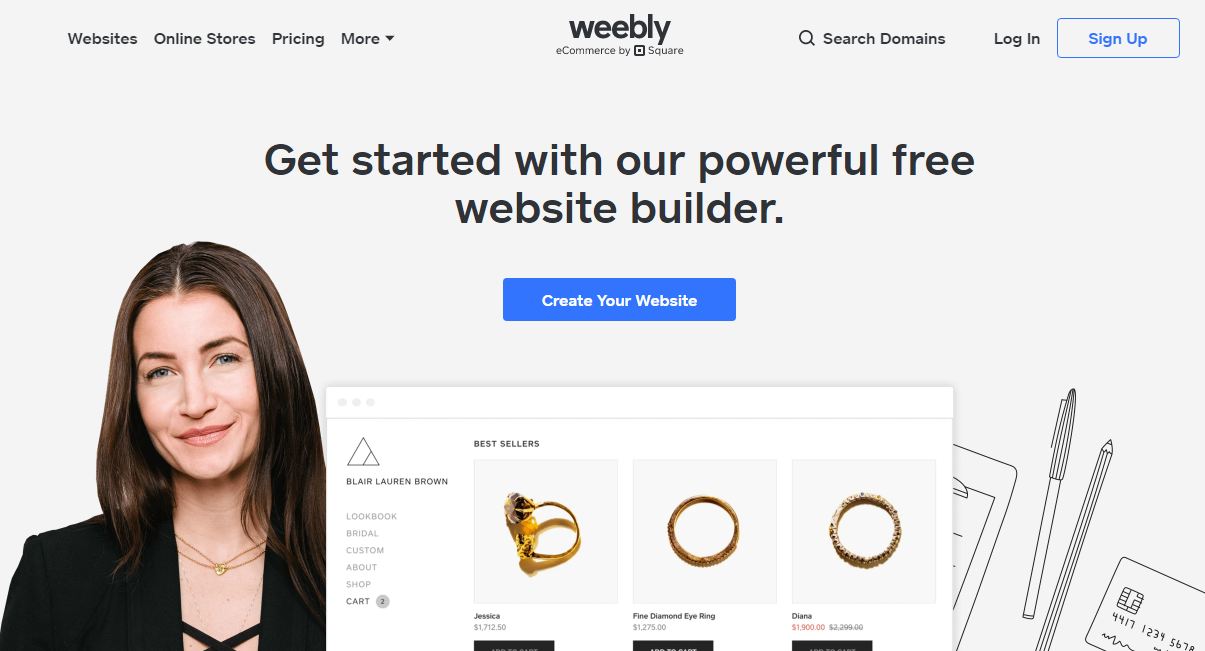 | | |
| --- | --- |
| BEST FOR  | Business websites, Integrated marketing tools |
| PRICING | Starting from $5 per month |
| WEBSITE | https://www.weebly.com/ |
Weebly offers a collection of customisable templates for entrepreneurs. On this platform, you can simplify every business transaction, such as management of orders, shipping, and payments.
You can also gain faster progressive growth with its default marketing tools like Facebook ads, email campaigns, and many more.
There's no need to worry if you don't have any experience in creating a website given how easy this is to use. It has starter guides and planning tools that take you through simple and step-by-step instructions.
Highlights
Themes, eCommerce, and branding tools
Collection of apps and services for your website
Customer Reviews
Most users shared that they were able to easily manage business transactions through the practical online business features of Weebly. This is why many have considered them to be the best website builder in Singapore.
A reviewer wrote this verdict:
"After giving it a thorough test, we can confidently say Weebly is the best website builder for small businesses on the market right now. It's uncluttered, simplistic, and relatively easy to navigate, so you won't feel overwhelmed.It may have come out of our testing with a lower ease of use score than Wix, but once you've got used to the platform, it becomes a breeze."
2.  WordPress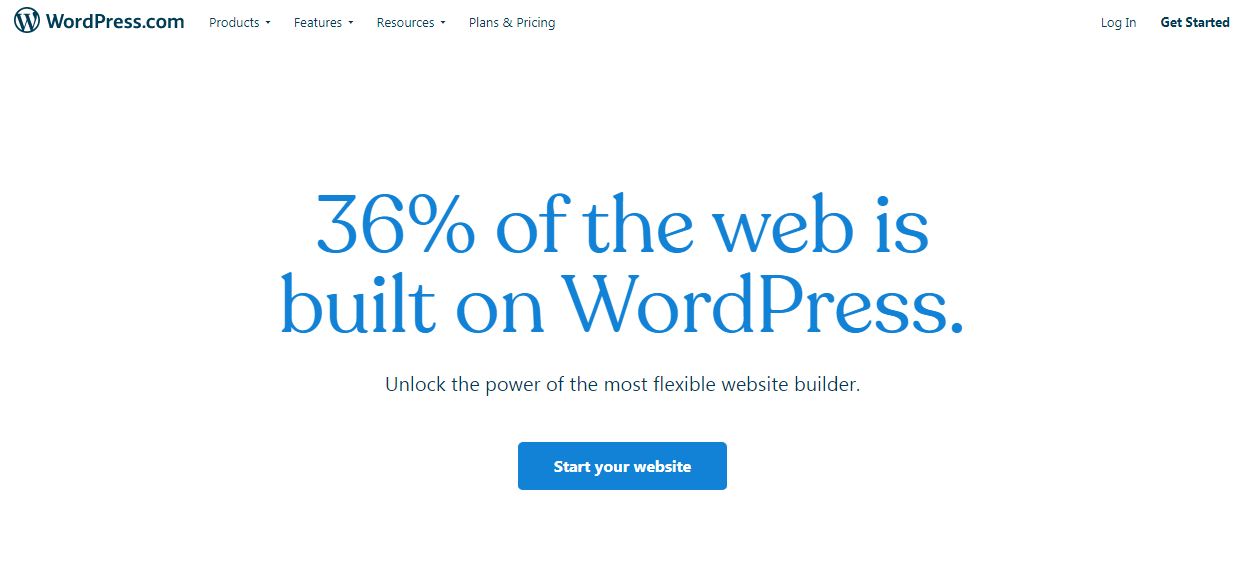 WordPress is known to be one of the most well-known and most-used website builders for many blog owners. So, if you're planning to start your own blog and share wonderful and interesting content with the world, then this might be the right platform for you!
At WordPress, every setting is highly customisable, from the style up to the features. The offered templates are suitable for any type of blog, such as lifestyle, travel, food, sports, or fashion.
It also has countless add-ons to choose from, helping you collect leads, create subscriptions, backups, and more.
It even features built-in SEO tools like Mailchimp, Google Analytics, and more digital marketing strategies so you can discover your target audience and promote effective campaigns.
Highlights
Customisable eCommerce platform
Easy to install addons
Built-in SEO tools
Domain plans
Customer Reviews
Many users have named WordPress as the best website builder in Singapore due to its simple and easy interface as well as the endless customisation options and add-ons that they can use to further improve their site.
An online shop owner gave this feedback:
"I first started utilizing WordPress back in 2014 when I was building a website for my flower shop company. Since then I have been addicted because this is the only website building tool kit that you can manage that is hassle-free. Speaking for myself personally. I have tried other website developer programs but water pressure is always taking the lead and stands on great representation. I feel good to finally come through here and give you all such a great review. Keep up the good work"
3.  Squarespace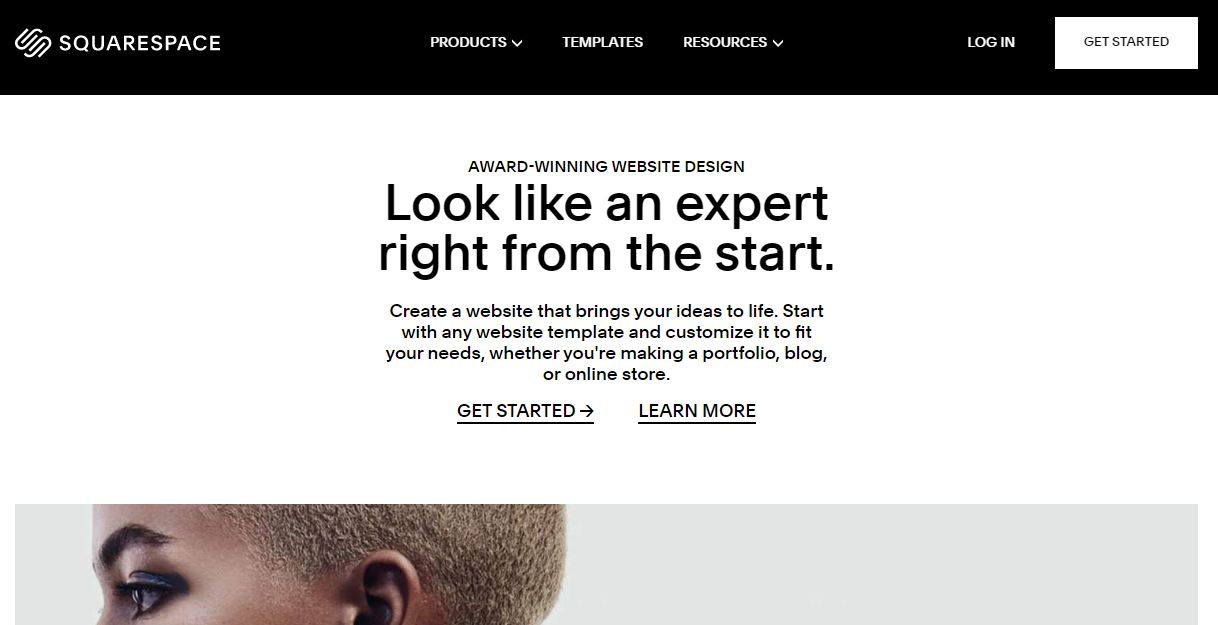 Squarespace can make your website look professional with effortless customisation from their easy-to-use style editor. It features award-winning website designs suitable for creating a portfolio, a blog, or an online store!
The best thing about it is that you can use multiple layouts in a single website, allowing you to promote your products and services with a multifaceted display.
Most creative professionals such as photographers, fashion designers, and more artists use this platform to showcase their skills, talents, and works. Entrepreneurs of small and big businesses are also fond of promoting their services through this website builder.
Highlights
Integrated SEO and email campaigns
G Suite Integration
Inclusive analytics
Built-in custom CSS editor
Customer Reviews
Users cited that it has unlimited hosting, top-notch security, and competent business foundations, which is why it has become the best website builder in Singapore for professional artists.
Here's a review posted by one of the reviewers:
"Squarespace is a website builder designed to help creatives build their own websites and showcase their work, no matter their technical ability. Without any coding knowledge, you can put together your own beautiful website in a matter of hours. All you need to do is create an account, choose a template, and then edit it to create a totally unique and professional looking website. Mostly, though, there's something for everyone: more than 2 million people pay to keep using Squarespace after its free 14-day trial, and that's a solid testament to the quality of results it delivers."
4.  Hostgator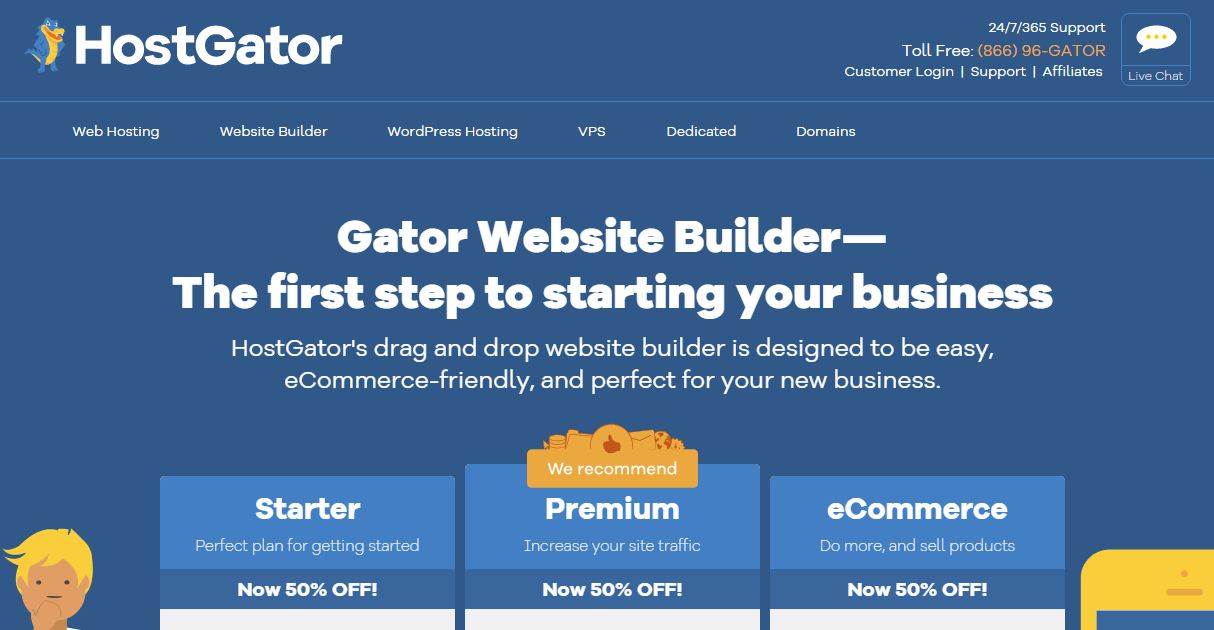 If you're searching for a website builder that offers various domain plans, Hostgator is the perfect option for you! Hostgator's drag and drop website builder has a complete set of tools for starters and established eCommerce owners alike.
It features fully customisable templates that'll look engaging and dynamic on any device. These layouts are designed for an online store, blog, portfolio, business, and even technology services.
With its integrated social media tools, you can post your promotional content with ease on social networking sites.
Highlights
G Suite productivity tools
Website analytics
Free SSL certificate
Customer Reviews
Most users were satisfied with their overall experience when using the site builder on Hostgator. They complimented the platform for its excellent management of inventory and other business transactions.
Therefore, they've claimed it as the best website builder in Singapore. A reviewer posted this feedback:
"The feature-packed HostMonster gives you all the tools to craft attractive, functional websites, but the interface requires plenty of digging to find what you need.
5.  Wix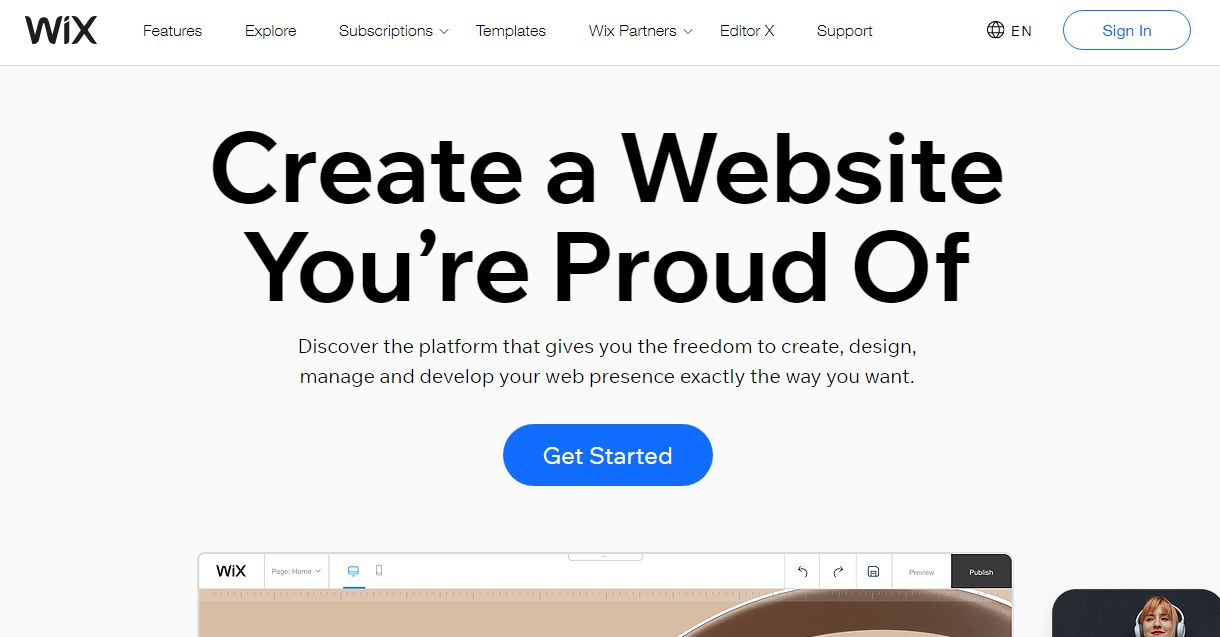 | | |
| --- | --- |
| BEST FOR  | Designer-made templates, Advanced SEO tools |
| PRICING | Starting from $5 per month |
| WEBSITE | https://www.wix.com/ |
Wix can instantly build you a website based on your needs, let you choose your own layout, and add features like a booking system. You can also add some video backgrounds or animation to your site to make it look more powerful and appealing.
Moreover, it has a separate mobile editor where you can do more tweaks to enhance mobile user experience. For the professional web developers, you can include your own code if you have a particular design or feature in mind.
Its advanced and accessible features are the reasons it's known to be one of the best website builders in Singapore.
Highlights
Custom domains
Professional logo maker
Customer Reviews
Many users loved using Wix because of its wide selections of designs, easy-to-use interface, and free reliable web hosting. They say that it's a great choice for an eCommerce store, business, blog, or portfolio.
Here's the feedback from the reviewers who've experienced a smooth website creation process.
"We'd recommend Wix to anyone looking to build either a small business or personal website. For businesses, Wix has brilliant templates, SEO and marketing tools, and tons of apps to help you scale. For personal sites, you have everything you need for blogging, portfolios or CVs at your fingertips.Wix needn't cost you anything other than half an hour of your time, so give it a whirl! After all, that's the best way to find out if it's really the right website builder for you."
And there we have it! That's our list of the best website builders in Singapore!
Have you already tried one of these platforms? If you have, tell us about your first time using it and how it went!
By the way, if you're planning to upgrade your domain hosting, you might want to see these options for the best web hosting in Singapore. These selections offer affordable yet high-quality hosting plans, so you'll surely find the right one for you!