16 Best Web Hosting for Singapore Websites Reviewed
If you're here looking for the best web hosting in Singapore, you're either about to launch a new website or dissatisfied with your current web host. Either way, it's vital that you don't waste time on a poor web hosting provider.
Spending money unknowingly on cheap web hosting in Singapore that performs poorly will make your site look shabby and unreliable. And if it happens to be a business website…
Well, let's just say that can be hugely damaging to your reputation.
That's why it's so important to pick the best web hosting in Singapore. Luckily for you, we've run through the many options on the island and come up with the best ones, as you'll see below.
1. Bluehost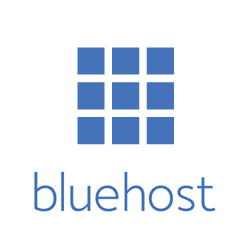 *Photo from Bluehost's website
 Price: Starts at $3.95/month
Bluehost is regarded as a top name in dedicated web hosting services in Singapore and worldwide. It also offers some nice perks — for the first year of subscription, for example, users get their domain name for free. Their pricing that starts at $3.95 per month is also one of the cheapest web hosting rates in Singapore that we've seen.
The WP Pro feature is an online boon for website owners, in particular. It's capable of detailed website analytics and file backup for easy site management. These are just some of the features why we decided to place Bluehost second in our picks for best hosting in Singapore.
Highlights
Install WordPress in a flash with a 1-click installer
Enjoy 50GB disk space plus access to high-grade marketing tools
Customer Reviews
Customers of Bluehost are pleased by its bargain prices, which they say are bundled with reliable performance. Hosting for generally cheap rates, they often get kudos as one of the top choices for best hosting in Singapore for budget-conscious customers.
"They offer strong security support, a money-back guarantee, and plenty of user-friendly apps, all for one of the lowest rates in the industry ($2.75/month)," as noted by Brad Smith via Hosting Facts.
2. Exabytes

 

Exabytes has been trusted by over 100,000 customers around the globe. This speaks volume of the service they can provide with their clients. Founded in 2001, the company has been the choice of many and considered one of the best web hosting in Singapore because of its low rate yet efficient hosting plans. And although relatively new in the field, it has already garnered recognition on the tech community. 
Their hosting plan offers 5x security feature as compared to others. It has a free SSL, a daily backup, malware detection and removal, and anti-spam protection. These five securities can protect your site from possible cyber threats. When it comes to performance, it produces responsive and fast loading website which according to the site is 300% faster than other web hosting companies. Further, it can support HD graphics for your pictures and videos. This is a great relief for users nowadays are not satisfied with low definition images or clips. 
It's overall a great option for web hosting in Singapore for those who wish to have plenty of choices to personalise their packages.
Get more information about their services here!
https://www.exabytes.sg/web-hosting
Price: Starts at SGD 5.99
Highlights
Faster loading result

Supports high definition media files
Offers 5x security features
Affordable hosting plan
Customer Reviews
Because of its affordable pricing plan yet great performance, Exabytes has been the go-to company and best web hosting choice of individuals who wanted to create a good website. Here's a comment from their user:
"Exabytes has been a reliable web hosting provider and has excellent customer service and online support. We didn't have any major issues since transferring our email and domain hosting to Exabytes 3 years ago and we are unlikely to switch to other providers anytime in the future. Well done Exabytes!" – Haier Wong
3. LayerStack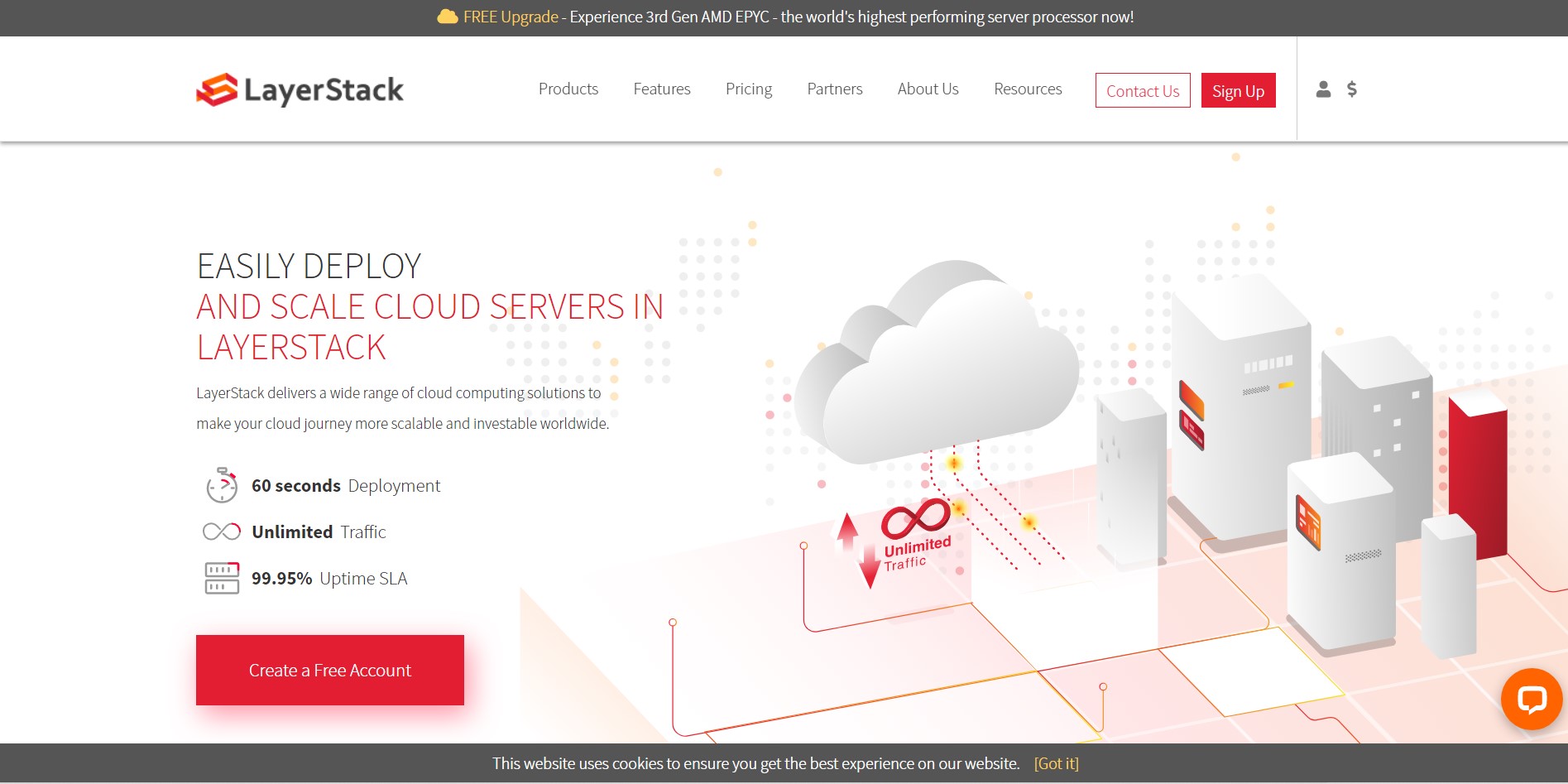 Price: 13.5/ mo with 1-year free Plesk license
LayerStack is a Singapore cloud computing solutions company.  It proivdes one-click deploy WordPress, Magento, Joolma cloud servers feature. Their cloud servers are equipped with the enterprise PCIe Gen4 NVMe SSD and the Intel® Xeon® Scalable/ latest generation of AMD EPYC™ processors.
For as low as $13.5 per month, your website will run on a server with optimum performance and 1-year free Plesk license.  And they provide unlimited traffic cloud servers and 7/24 technical human support.
Furthermore, LayerStack supports massive features, including Load Balancers, Firewall, Backups, 20Gbps DDoS Attack Protection, etc. to enhance users' cloud capabilities.
Highlights
Same price regardless of the traffic usage

Free basic cloud managed service

Powered by the AMD/ Intel CPU & NVMe SSD

Free cloud migration service
Customer Reviews
Here's what some people have to say about them:
"Thanks to LayerStack, we are glad that network downtime, sluggish connection and lousy backend support are all in the rearview mirror now."
"We are able to slice a huge chunk of our operating expenses as LayerStack offers everything we need in a server at a lower price but better hosting performance among other providers out there."
4.WP Engine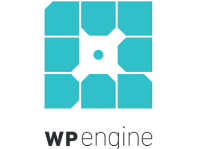 *Photo from WP Engine's  website
Price: Starts at $35
WP Engine is another of the more popular choices for web hosting in Singapore.
Among their services is the Smart Plugin Manager that updates plugins and secures websites. With WP Engine's monitoring from New Relic, users can also track their site's performance on Google Analytics through WordPress Admin to easily strategise online.
The company also ensures a fast and stable connection for any website. It's a great solution and popular choice for web hosting in Singapore and for those building sites on WordPress, in particular.
Highlights
Partners with tech juggernauts such as Google and Amazon for exclusive WordPress solutions
Disk space can handle up to 25K visitors
Customer Reviews
WP Engine is said to deliver on their promise of fast connection. For a website that runs mostly text and just a few pictures, clients say it may well be the best cheap Singapore web hosting service they've come across. 
"Out of the box – WordPress is fairly lean and fast. If you are running a mostly text site with a few basic plugins and a few small images, you'll be fine with an affordable shared hosting plan," reviews Nate Shivar from shivarweb.com.
5. Zonode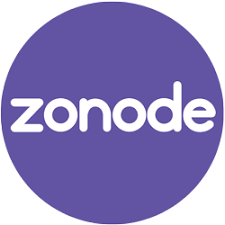 *Photo from Zonode's website
 Price: Starts at $4/month
If you want website hosting in Singapore that's  simple, uncomplicated and fast then you may be interested in this entry.  Easily affordable fast hosting is Zonode's claim to fame. Bolstering small websites, the host has solutions ranging from a hassle-free WordPress installer to peak performing servers with absolutely free domain names.
Zonode is backed by Let's Encrypt, which systematically protects online data in a 50GB disk capacity. To sum it all up, they make website management as easy as possible for clients. So if you're looking for a Singapore web hosting services company that's easily affordable, Zonode should be on your list. 
Highlights
Provides daily backups to guarantee data security
Flawlessly manage websites with free SSL and site migrations
Customer Reviews
Because Zonode provides different tailored solutions, they can support both casual bloggers and  businesses. Probably the best website hosting in Singapore with world-class options, Zonode is worth the price.
"Whether you're a blogger, small business, or large organization, Zonode's hosting plans should have you covered," says Gwen Rodgers via websiteplanet.com
6. Hostinger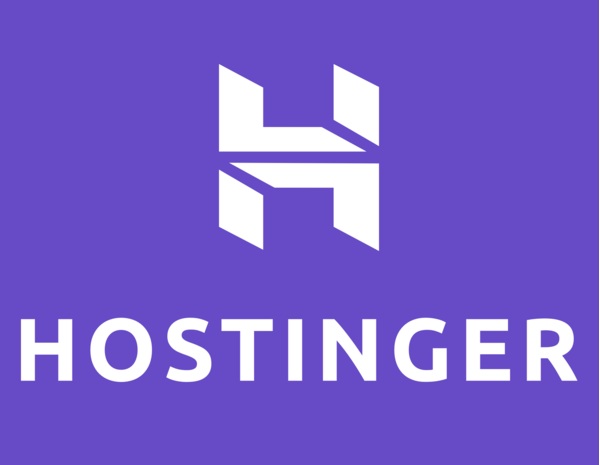 Price Starts at $0.8/month
Hostinger is one of the best web and domain hosting sites in Singapore with over thousands of customers. They take pride in their fast and secure hosting plans as well as providing user friendly layout to their customers. To guarantee satisfaction, the company offers a 30-day money back for those who sign up for their plan.
The web hosting plan is priced reasonably so you'll find yourself saving more in building your own site. It offers free domain hosting and SSL when you sign up for the premium version of their plan. 
Price:
Highlights
Free domain hosting and SSL

30-day money-back guarantee
Web Hosting optimized for WordPress
24/7 live customer support
Customer Reviews
If you're looking for a good Singapore hosting company, then your search is over. Hostinger has been considered and used by different customers. Here's a glimpse of their experience with the company:
"I was looking for a hosting provider which didn't just care for your bank account. Fortunately, I've found Hostinger. Prices are down to earth so you actually can make money with your website! If you have basic knowledge how to maintain a website you will be good. Even if you're not – you will surely receive some help from them. What to go!" – Jasmine Gilbert
7. SiteGround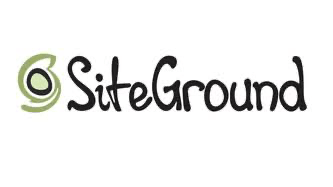 *Photo from SiteGround's website
Price: Starts at $6.99/month
You can easily launch websites with this popular website hosting company in Singapore, as SiteGround provides a lot of help to its clients. The web host provides online solutions like building and automated migrations to effectively optimise websites.
SiteGround's servers use SSD disks for speedy performance. Users can also easily manage their WordPress pages plus encrypt SSL for online security with this web host.
Highlights
Offers include StartUp (for building a website), GrowBig (for enhancing the website's performance), and GoGeek (for managing unlimited websites)
Manages domains through cheap registration and provides email handling plus protection
Customer Reviews
Ranked as one of the top choices for web hosting in Singapore, SiteGround has impressed customers with its variety of online solutions. Users also say that SiteGround is a great host with a reliable connection and security.
Syed Balkhi via SiteGround states, "SiteGround is a great hosting solution for all your WordPress projects – both new and established ones."
8. A2 Hosting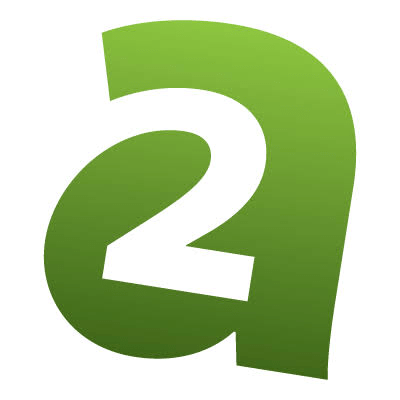 *Photo from A2 Hosting's website
Price: Starts at $2.96
Speed is the main thing for A2 Hosting. Offering the Turbo Server option, the service provides some of the fastest hosting available in Singapore, with speeds up 20x faster than the average.
They have exclusive deals for reseller hosting and VPS hosting. More so, A2 Hosting gives free SSDs which enhance site speed by 300%!
Highlights
Get as many site visits and data as possible with unlimited disk space
Uninterrupted connection due to strong worldwide servers
9% uptime commitment
Customer Reviews
A2 Hosting is an extremely reliable and responsive web host. Thanks to their 24/7 support, users say they can run their websites with zero issues.
Jacob Z. via A2 Hosting commends them by saying, "I am very happy with the quick response from A2 Hosting. I am having my e-commerce website built and need it up and running as quickly as possible."
9. Cloudways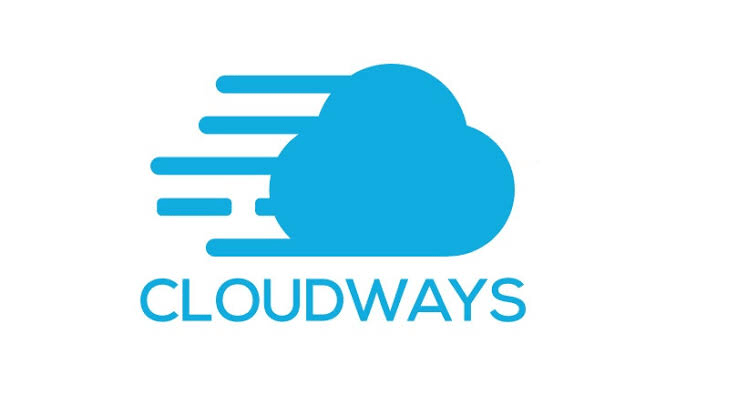 *Photo from Cloudways' website
Price: Starts at $10
For websites on the go, Cloudways offers one of the top services for web hosting in Singapore.
PHP7-ready servers let users set up their websites quickly so they can publish it immediately. Their 24/7/365 support also means clients never have to worry about being unable to get assistance.
Cloudways' Senior Support Engineers are also experts in online solutions that ensure websites are running smoothly. Furthermore, they have servers on the island, which only improves the speed of their services.
Highlights
Manage backups for data protection
Connection is lightning-fast due to data centres in Singapore
Customer Reviews
Customers are satisfied with Cloudways and call it one of the best-performing options for website hosting in Singapore. They praise it for reliability as well as consistency of service.
According to Amit Kothari, for example, "Cloudways has fulfilled our expectations.It is a great service and keeps our website up and running nicely."
10. Vodien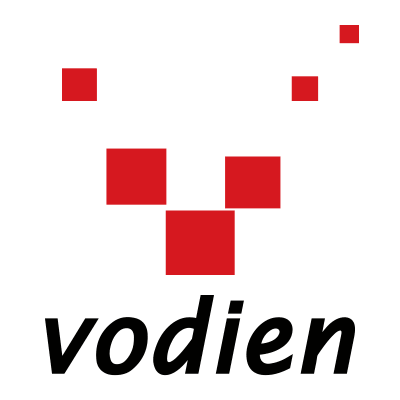 *Photo from Vodien's website
 Price: Starts at $10/month
Vodien is our final entry in this list of providers for the best web hosting in Singapore. By no means is it the least, though.
Swift servers plus unlimited data are among their enticing offerings. Vodien also lets users manage WordPress with utmost security.
With the wide variety of packages and services they offer, they can support both personal and enterprise needs.
Highlights
Up to 5GB disk space for data storage and site visits
24/7 support to assist website performance anytime
Customer Reviews
Vodien's proactive team gets a lot of praise from users. Customers say that support engineers are quick to respond and address their needs, which is obviously important when web hosting in Singapore .
Users were also satisfied by this host's service dependability. Of course, that's one more major consideration when seeking the best web hosting in Singapore.
Now, whichever of the above web hosting providers you pick, we're confident you'll be well-served. Feel free to tell us about the experience if you do go with one of the web hosts we've listed!
11. CYBERSITE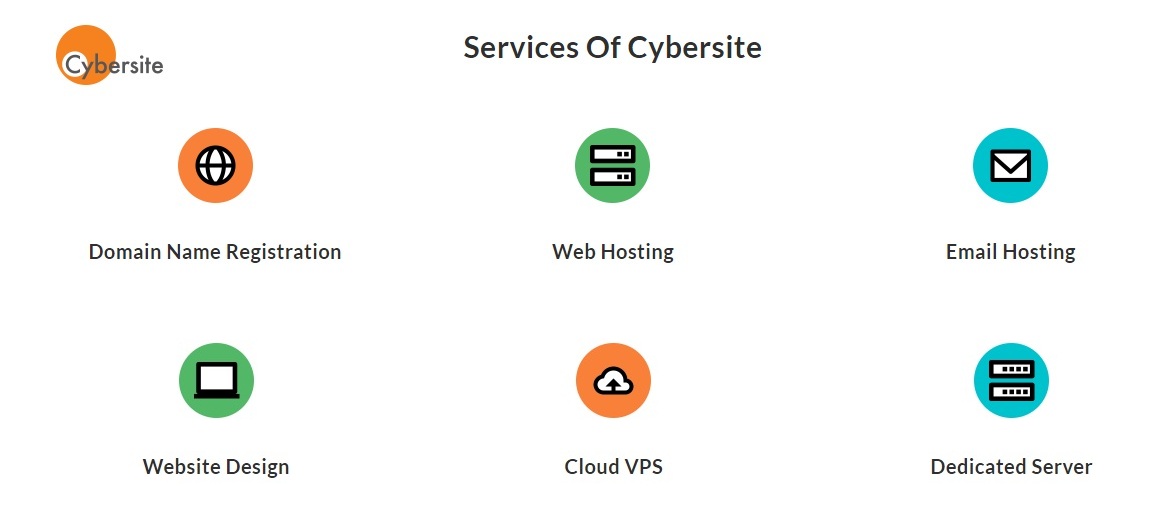 Price: Starts at SGD 13.99
If you're after the best web hosting in Singapore with global recognition and use, Cybersite could be the one for you. Cybersite is one of the leading hosting businesses in Singapore with over 20 years in the industry. They have served more than 8500 brands all over the world and has been constantly providing great service in the field. The company aims to help start ups and beginners to establish their own website that is appropriate to their purpose and secured from possible third-party attacks. 
With the help of Cybersite, you can create your own domain name and choose from different domain extensions such as .com, .com.sg, .sg, etc. Further, you can ask them to host your website. As a matter of fact, they take pride on its 99.99% and 99.5% network and server uptime, respectively. That being said, you can rely on them to give you a fast and responsive site for your use.
Highlights
Provides 24/7 customer support

Produces reliable and stable network and server uptime
Allows backup of data every day
Adds up to 10 domains in one hosting plan
Customer Reviews
With over 8500 clients across the world, Cybersite has already established its name in the field of web hosting. Here's a 5.0 review from Google:
"I don't know much about website. But Cybersite provide me the full range of services to my website. The price is fair and definitely worth for their service. Great things never come cheap and don't expect cheap service can perform well! Support Cybersite!" – Erin Chea
12. Filetruth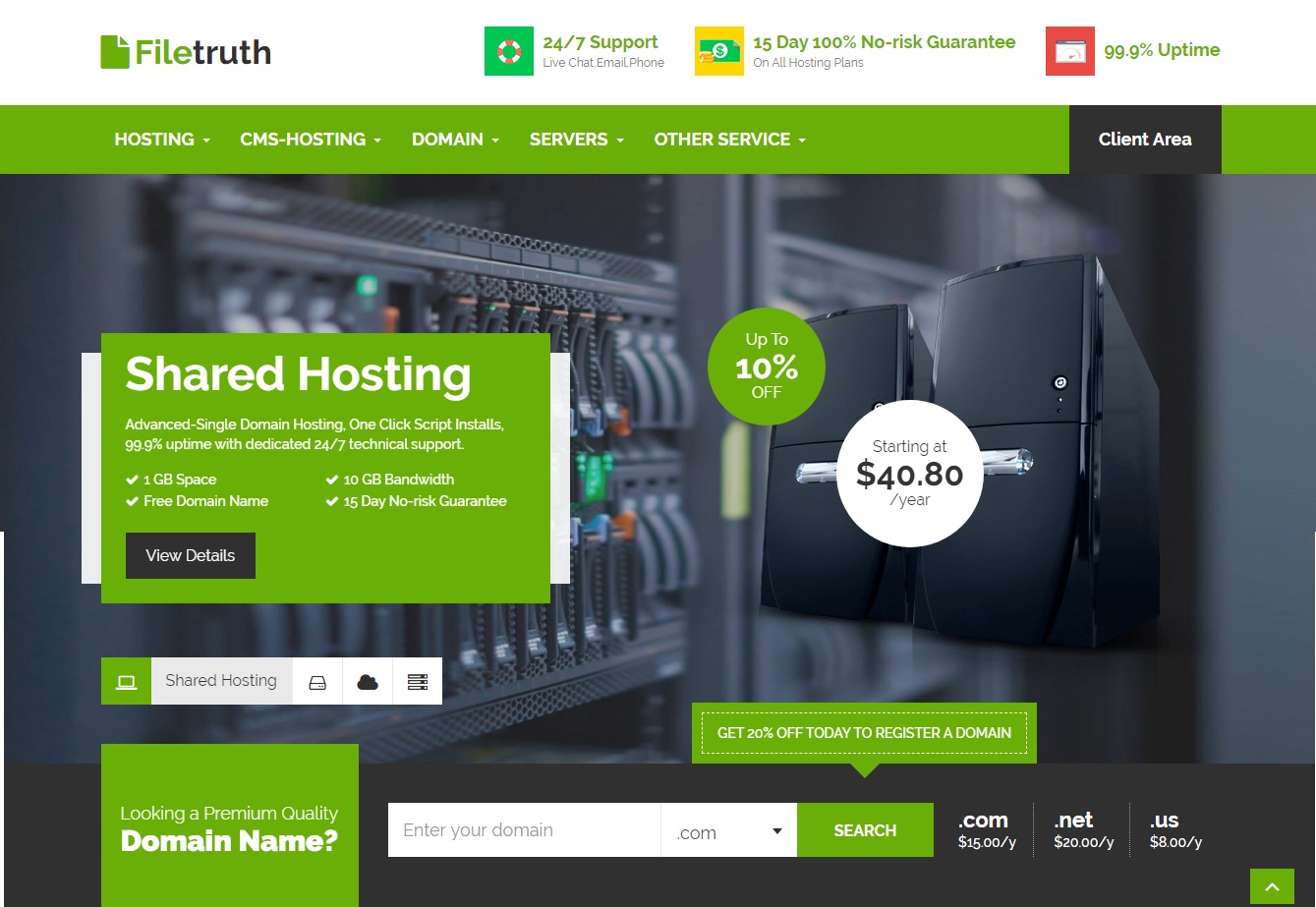 Price: Starts at $34 per month
In order to help small businesses in setting up their website hosting in Singapore, Filetruth offers different plans for their hosting sites. Their main goal is to assist startup professionals or individuals in creating their online presence. Their services are products of years of investing in technology and skills. Thus, you can greatly rely on them for your needs.
You can get different plans at different pricing once you visit their website. For example, their shared hosting amounts to $40.80 per year. This contains 1 GB space, 10GB Bandwidth, 1 website hosting, and a free domain name. There is also a reseller hosting which comes at $34 per month which can host unlimited websites and has 40GB space. You can check out their products to learn more. 
Highlights
Different products based on your needs

24/7 Support Center and Technical Service

Protected network or system

Data Encryption
Customer Reviews
Big companies actually rely on Filetruth for their domain site. Here's a review from one of their clients:
I purchased couple of domains and a package from Filetruth and it was the best decision I could have ever made. With Filetruth' help I was able to customize my business website, having absolutely zero knowledge of programming or designing. Thank you Filetruth! – Monisha Khan, Gadgetshut
13. Oryon Networks

Price: $120 yearly
Oryon is a highly esteemed cloud company, started in the year 2004. It was established for businesses smaller in size, offering them services like domain name registrations, security management, managed cloud servers, and of course, web hosting. Many companies have taken their services; prominent ones are KFC, Fuji Xerox, National University of Singapore, and Singapore High Commissions.
Their web hosting is truly commendable they make complicated and troublesome work easier to do. Oryon has a self-healing cloud which does constant hardware failure checking to avoid sudden malfunctions. This provides you with more control of almost all aspects of your cloud and site.
You may choose between three of their offers, BizBasic, BizValue, and BizPro. BizBasic allows you to host one website at $120 yearly, Biz Value with 5 sites and at $240 annually, and BizPro with ten websites at $540 yearly. Whatever you decide on, rest assured that it will be worth the price.
We like that Oryon has been a pioneer in website hosting in Singapore and their service has never wavered through the years.
Highlights
24/7 Whatsapp Support
Keeps 30 daily backups
Free premium WordPress themes and plugins
Daily website reputation and security checks
14. MilesWeb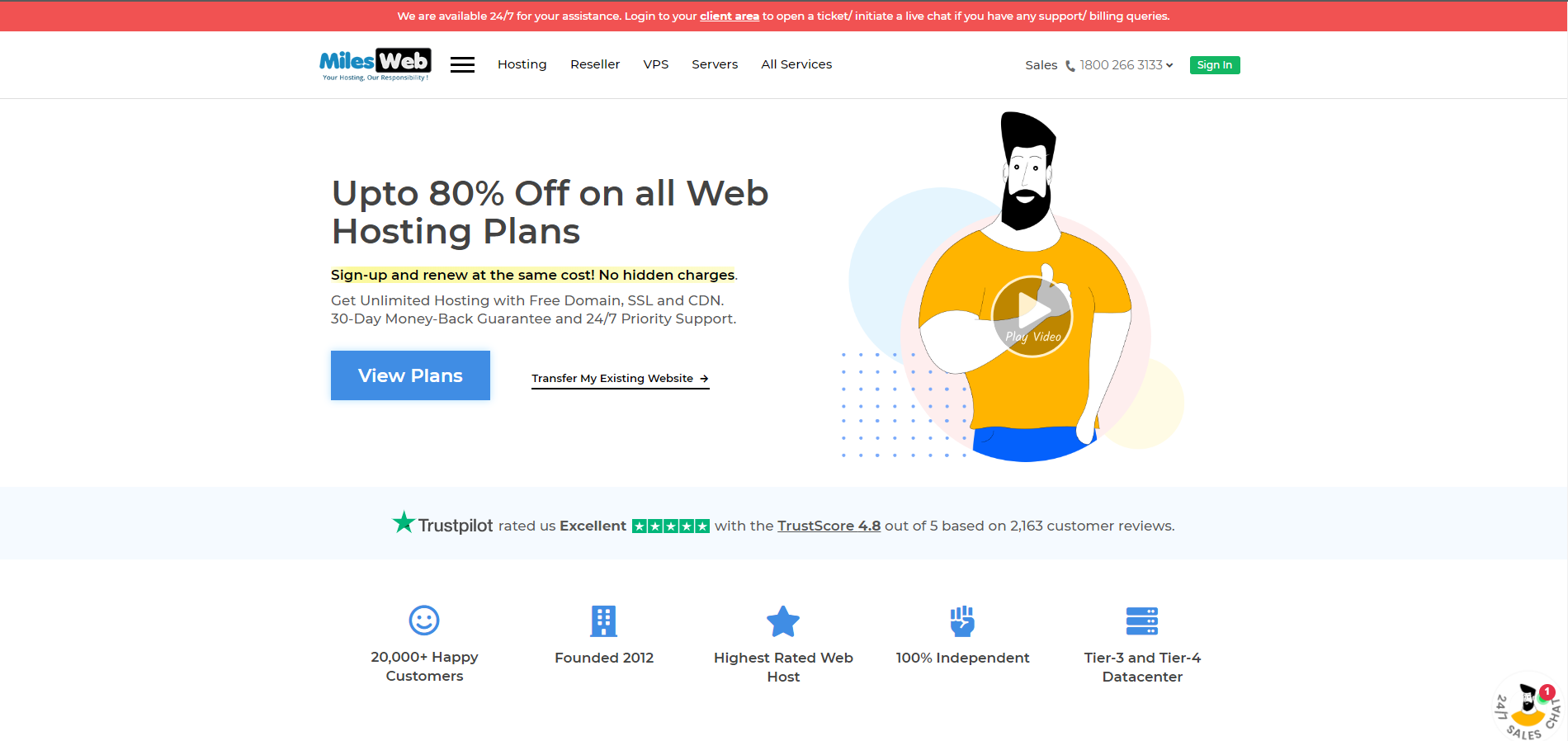 Price: $0.60 – %2.60 per month
MilesWeb is a company that provides outstanding and reliable web hosting service in Singapore at all times. They take pride in the fact that they're the highest rated web hosting company on many websites.
In addition to its high quality, you'll be glad to know that their services are available at the most affordable prices. Their 24/7 support also ensures that any problems you encounter, if any, will be resolved immediately.
MilesWeb is someone you can count on when it comes to your web hosting needs. If you're interested in learning more, make sure to check out their website.
Highlights
24/7/365 support available
30-day money-back guarantee
99.95% server uptime
15. SimplerCloud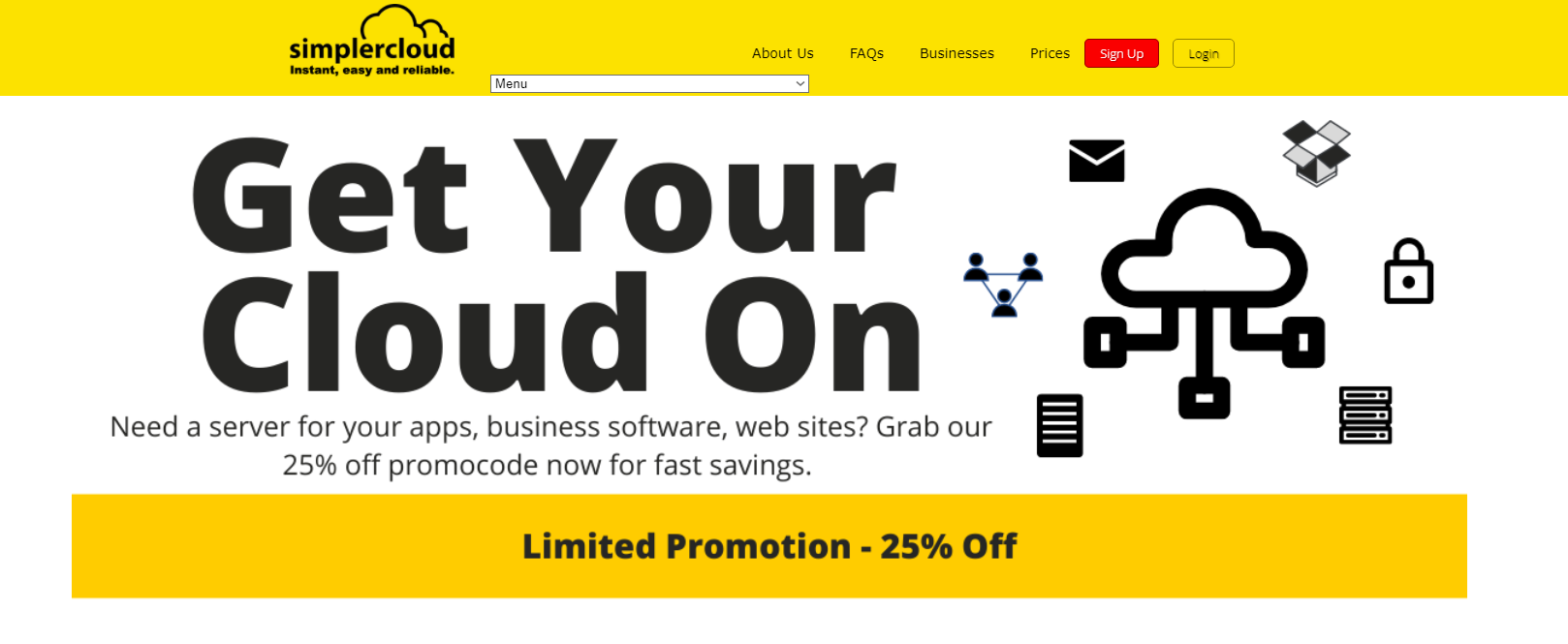 Price: $8.00 per month
Next on our list is SimplerCloud, an advanced cloud service solutions provider that endeavours to provide businesses with scalability, speed, and advanced manageability all packed into affordable billing plans. SimplerCloud offers full automation and true real-time provisioning, both of which help clients build and expand their businesses.
Moreover, SimplerCloud, true to its name, makes the process of acquiring servers uncomplicated for its clients. The company offers several pre-packaged plans that include everything one may need, such as RAM, Fast SSD Storage, CDN Service, Additional Data Transfer and Disk Space, Server Management, and even 24/7 Monitoring.
SimplerCloud has a dedicated page that features that plans that the company has to offer. This page details full cloud servers and their fees and terms, managed services like firewall, and even additional services such as domain names and SSL Certificates.
In a matter of minutes, clients can choose, purchase, and access their desired cloud servers thanks to SimplerCloud's hassle-free services. 
Highlights
Ready in three minutes
Fast and scalable SSD
No annual contracts
Simple cloud server management
Powerful servers
16. Adolet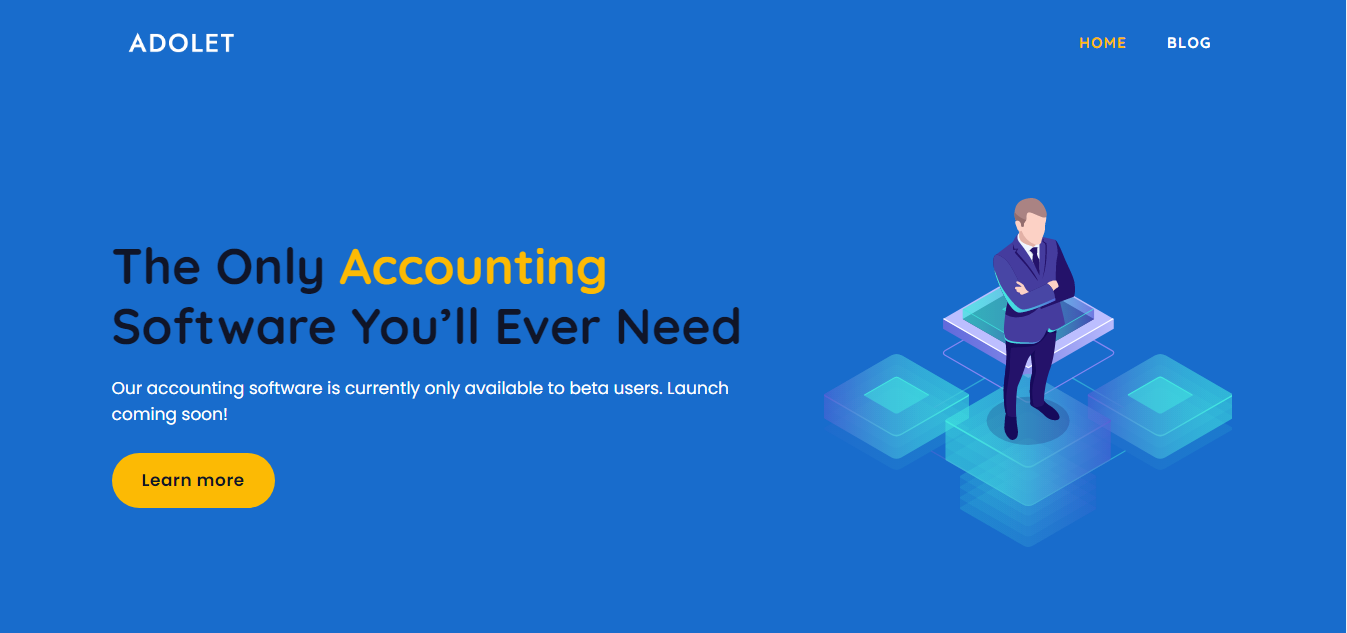 *Photo from Adolet's website
 Price: Sign Up & Select a Plan
Adolet is a company that offers accounting software that is able to connect clients with their banking needs automatically with minimal to no hassle involved. While bank integration is seen as a common issue to these types of software, they have connections ready for major banks in Singapore for that matter.
Cybersecurity is placed at paramount and to make sure of this, they make use of data encryption and daily data back-ups to guarantee that no information will be lost as long as the clients use the software.
The said software is geared and designed to fit the needs of the accountants that use them and spare them the trouble of cluttered and incorrect accounting books.
Though the website is complete with the features of their software, there might be some minor areas of improvement when it comes to loading some pages of the website since the said information may be vital for first-time clients.
They do, however, offer a beta test for clients who wish to experience using their software for themselves. This page is said to be under maintenance which could have been an innovative feature to have going forward with the business.
Highlights
Beta Sign Up available
Flexible billing
Coonnecs automatically to major banks in Singapore
By the way, this is just one of our articles meant to serve as resources for business owners in particular. Try our other ones for more practical advice, such as our list of the best places to buy business if you want to expand your venture!