7 Best Places to Find Business For Sale in Singapore: 2021
For those aspiring business owners, there are a lot of options that you might consider when planning on which venture you must take on. If you are not quite familiar with how things work on this industry, buying an existing business for sale in Singapore has its own perks that might interest you. This includes the finished starting setup, potential responsive cash flow, established networking, as well as the existing employees. This is not quite a common topic so we have narrowed the list and gathered the only best options to buy a business in Singapore. 
1. Ebizsurf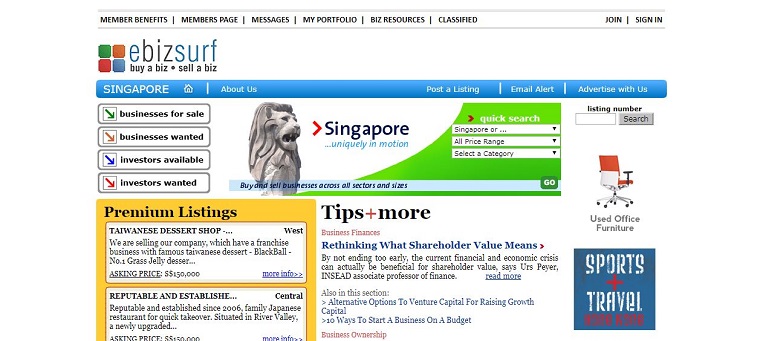 Ebizsurf has been providing online services to buyers, investors, sellers, and brokers. All of their offers are certified and always within the Singapore markets, therefore, the success and growth are certainly guaranteed, especially if you are consistent and hardworking. Their platform for Singapore business for sale is easy to navigate and accessible once you have become an official member. You will be able to advertise your business or look through the listings with more detailed information such as financial history. Ebizsurf is very much acknowledged by many business owners since their establishment in 2012.
Service Highlights
Customized alerts
Excellent management of listing inquiries
Reliable business resources
2. Business For Sale

Business For Sale is the most suitable choice for those who are looking for a privately owned franchise or businesses for sale in Singapore. Both buyers and sellers will be able to use the platform so their options are highly extensive. They are also claimed to be one of the largest marketplaces that has over thousands of listings of businesses for sale in Singapore. Their categories include hotels, farms, campgrounds, cafes, bars, websites, and other stores.
Business For Sale has been in the industry since the 90s, making them a renowned and well-respected business platform.
Service Highlights
Professional consultancy
Global business listings
Advertising and branding tips
3. Buy Sell Business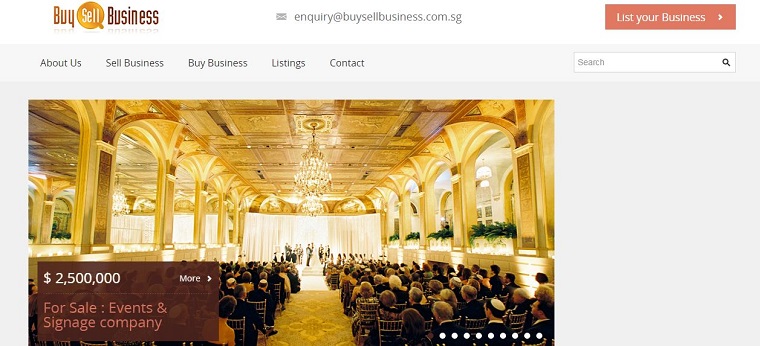 At Buy Sell Business, you will be accompanied by a professional, trusted, and well-trained business broker as you go through the process of buying a business in Singapore. This is an ideal option for those who have never tried buying a business for sales in Singapore online. The brokers will help you determine if there is a high potential for financial growth and if the price is reasonable. They will also assist you in further discussions and negotiations. Their featured listings include document couriers, travel agency, web portals, kiosks, retail stores, franchised restaurants, and many more.
Service Highlights
Skilled brokers for both buyers and sellers
Seller screening
Matched assets
4. Smergers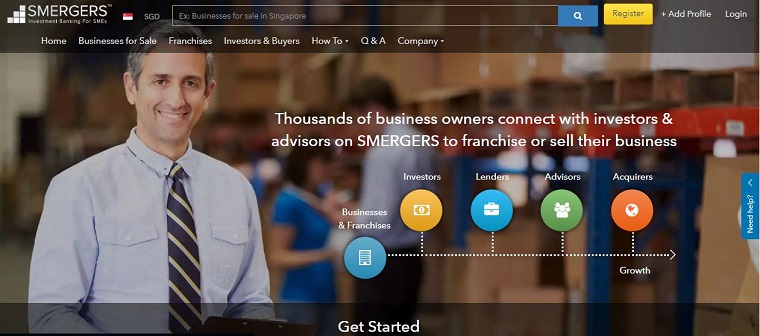 Smergers is considered to be an excellent partner for an investor, buyer, and lender if you have plans to buy business in Singapore. They have dynamic options for sellers and franchisers. They can also connect with financial advisors on a global scale, particularly, if you are planning to grow and place your business in the international scene. They stand as an investment banking owned by a private group of members so unlike other options, they are not a classifieds website. Their platform is indeed on a higher standard so there's no need to worry and have dilemmas about their credibility.
Service Highlights
Secured privacy
Fair valuation
Pre-approved buyers and sellers
Customer Reviews
Connecting with Smergers has made the aspiring business owners reach their goals within the targeted deadlines and this has allowed them to be recognized in the industry. Sagar Barot, founder, and CEO of  Y5home Technologies LLP recommended their services and wrote this on their official website:
"The team at SMERGERS which worked with us to build the Franchise brochure and ROI model for Y5home was reliable and pleasant to interact with. In fact, working with them helped us better understand and also refine our distributorship model to ensure that our distributors would be profitable at the earliest. Final documents delivered by them were of very high quality and made an excellent impression amongst potential distributors we spoke with. Other franchise companies charge a bomb and don't even deliver half of what these guys deliver. Happy with the work of SMERGERS and I do recommend people to have faith in them and go with the good brand."
5. Angel Investment Network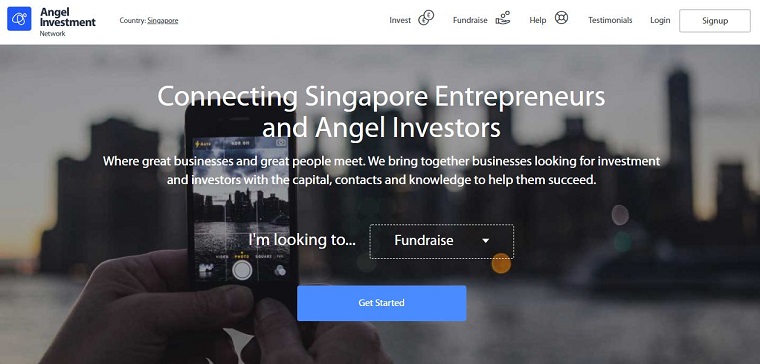 Angel Investment Network is a marketplace where entrepreneurs and investors meet even for small business for sale in Singapore. They offer business ideas for both startups that want to grow their brand value and large companies that want to extend their services and reach a higher scale. They ensure trustworthy and long-lasting business relationships. Their business industries include software, food, beverage, property, technology, hospitality, restaurant, bars, business services, etc. For over a decade, Angel Investment Network has been providing successful business connections and certified progress.
Service Highlights
Qualified business proposals
Online crowdfunding
Reliable investor resources
6. Easy Buy Sell Business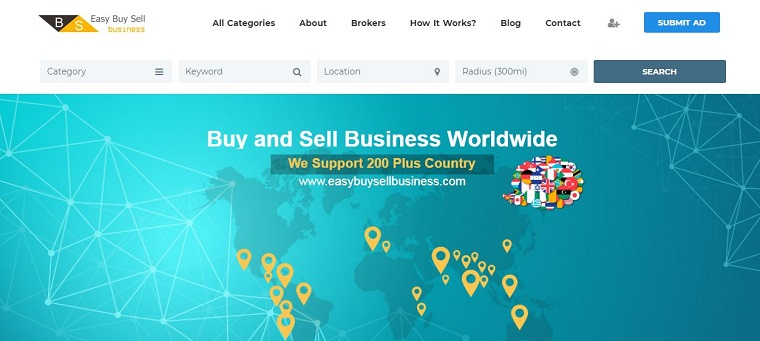 Easy Buy Sell Business offers all kinds of ventures such as retails, firms, restaurants–everything you need to buy a business in Singapore. In a short span of time, they can immediately find a dealer whether you are a seller or a buyer. Their team consists of experienced specialists and brokers so you can rely on their knowledge and capacity to conduct successful business transactions. Their offered categories for sg business for sale include agriculture, building and construction, automotive and vehicle, technology, etc.
Service Highlights
Free business ads
Global connections
Membership perks
Customer Reviews
Easy Buy Sell Business has been hailed as Singapore's Most Innovative Business for Sales Platform which proves that they provide brilliant business experience. Here are some wonderful reviews from the official Facebook account:
 "I first didn't think there was a site where you can look for business for sale in American Samoa. Turns out there is, and it is very cool. I am not a computer genius, but after using Easy Buy Sell Business the website was very easy."
"Easy Buy Sell Business is a great platform for investors like us continually looking for business for sale in Algeria. They have a pretty huge listing and the is very accessible. It loads fast and the design is attractive too, so here are my five stars."
 Once you've decided to purchase an established business venture, keep in mind that all transactions must be thought through before finalizing your decisions.
7. Lookforbuyer
If you're up for the challenge and you know you're in it for the long run, buying a business is something that you should do with proper research. But first, what kind of business are you interested in buying? Better yet, what businesses are even available now for purchase?
This is where Lookforbuyer enters. Their safe and careful site makes it easy for you to connect with business owners in the particular field you're interested in. You can reach out to business owners across Singapore in the comfort of your own home before that final deal.
Many of their customers consider them to be one of the best options for business for takeover in Singapore in 2021. 
Service Highlights
Fair valuation

Seller screening

Large Franchise Opportunities
Images are taken from each company's official websites/social media.