DBS Multiplier VS UOB One: A Guide to These Savings Accounts
Opening a savings account with a trusted bank is the first step towards protecting your savings and planning for your future. However, looking for the right savings account that matches your current financial situation and long-term goals isn't easy.
There are factors that need to be considered such as interest rates, fees, and additional benefits. In this article, we're putting the spotlight on two of the most trusted savings accounts in Singapore: DBS Multiplier and UOB One.
Both of these savings accounts are known for their competitive interest rates and attractive perks that most account holders will enjoy. We will review and compare them both to know which one's the more ideal option.
In addition, we're going to share some important tips for choosing the best savings account. Knowing these tips will make it much easier for you to make a decision between DBS Multiplier and UOB One.
Let's start!
Tips for Choosing a Savings Account
Whether you have your eyes set on a new car or just want a financial safety net in case of emergencies, opening a savings account can definitely help in achieving your goals. This is why it's important to take your time and do some research before opening one.
The best savings accounts in Singapore are designed to be secure places to keep your money until it's the right time to spend it.
Anyway, here are a few tips to keep in mind as you're searching for the right savings account in Singapore.
1. Compare different banks
Banks in Singapore offer different rates, fees, and ease of access to your savings. We recommend taking some time to check these factors before moving forward with any decision.
There are banks that offer high interest rates but will make it difficult for account holders to gain bonus interest. Some also have a ridiculous amount of fees that need to be settled either monthly or annually.
In an ideal world, your savings should significantly increase through the interest rates. Unfortunately, inflation gets in the way in the real world.
And so, we recommend not fixating too much on the interest rates of savings accounts. It's still an important factor to consider, but don't put too much value on it.
You may also want to look for a bank that fits your lifestyle. For example, most people choose banks that provide online banking so that they will have easy access to their savings.
2. Think outside the box
Most people who don't have experience in opening a bank account tend to go for major banks in Singapore. And although they are great options, it wouldn't hurt to consider opening savings accounts with smaller banks.
There are non-major banks that also offer attractive interest rates, fewer fees, and no maintaining balance, but the scope of their services tend to be limited. If you don't mind the limited services and just want a basic no-fuss savings account, then non-major banks might be the perfect option for you.
In terms of services and perks, major banks such as DBS and OCBC are the first ones that come to our minds. If you're after convenience and benefits, then go with these banks!
3. Check your eligibility
Before opening a savings account, you need to pass a series of criteria set by most banks. Requirements and eligibility vary per bank, so you make sure to prepare the required documents beforehand if you're going to apply for a savings account with a certain bank.
All banks will require you to submit some form of identification indicating your name and address. Some may also ask for supplementary documents such as passport, driver's license, bank statement, or credit card bill.
If you're of legal age and have most of these documents, then applying for a savings account shouldn't be that hard. For those who are 18 and below, there are certain bank accounts geared towards kids and teens that have less requirements to fulfill.
4. Read the terms and conditions
As with all products and services we purchase, savings accounts also come with terms and conditions. These are important to read because it gives account holders a sense of how the savings account can help towards achieving their long-term goals.
Terms and conditions differ from bank to bank, but we recommend watching out for the following: associated fees, minimum balance, and withdrawal and deposit limitations.
DBS Multiplier VS UOB One
We hope that the tips above will be of help once you've started looking for banks to consider. In the meantime, check out our review of DBS Multiplier VS UOB One.
Let's first dig deeper into DBS Multiplier, shall we?
DBS Multiplier

The Development Bank of Singapore (DBS) is among the most trusted banks on the island, so it's no surprise that it offers a wide variety of savings accounts. DBS Multiplier is one of the many banking options provided by DBS to its clients.
DBS Multiplier has been called the ideal option for people who like to manage their own finances. Let's take a closer look at its features:
1. Interest rates
As with most savings accounts on the island, the base interest rate for DBS Multiplier is 0.05% p.a and can grow up to 3.80% p.a.
Accounts holders can earn higher interest rates by putting more money into their account and making more transactions through other DBS services and products. However, there is a S$100,000 limit to bonus earnings that account holders can receive.
If you're interested in earning bonus interest, you're going to need to purchase insurance, invest, sign up for home loans, and/or make purchases using their credit cards. All of these supplementary banking products should have ties with either DBS or POSB (Post Office Savings Bank).
2. Fees
One thing we like about DBS Multiplier is that it has fewer fees compared to other savings accounts in Singapore. DBS Multiplier only charges account holders fall-below fees for going below the minimum balance, compared to other banks that charge management fees, platform fees, and even withdrawal fees.
DBS Multiplier sets a minimum balance of S$3,000, and if your account goes below that, you will be charged S$5 every month until your balance reaches the minimum amount again. This fall-below fee can be waived up until you're 29 years old.
If you need to close your account for any reason, the early closure fee is S$30. If you're not willing to pay this amount, just don't close your account before it turns 6 months.
3. Other benefits
One thing that you should look for when considering a savings account is how quick and easy the application process is. Luckily, opening a DBS Multiplier account is convenient and fast.
Another thing we like about DBS Multiplier is the fact that it doesn't require an initial deposit, unlike most savings accounts on the island. This is a great feature, especially if you don't have much in terms of savings.
However, as mentioned earlier, there's a maintaining balance of S$3,000–which is a bit higher than other savings accounts in Singapore.
If you're a person who knows how to control his spending, then DBS Multiplier may be the perfect option for you. You will be able to enjoy it to the fullest extent by availing of other banking products such as loans and credit cards.
As long as your spending is controlled, applying for loans and credit cards entitles account holders to better interest rates and access to other perks.
4. Pros and Cons
There's no bank in Singapore that comes with only pros, so if it's up to you on how you'll weigh the strengths and weaknesses of your bank of choice.
On the surface, DBS Multiplier's competitive interest rates, topped off with the lack of initial deposit and fewer fees, make it a great option. However, there's a catch.
For account holders to enjoy high interest rates, they have to engage in loans and make purchases with credit cards in order to see some semblance of growth in their savings. In the long run, spending more money just for better interest rates isn't the best way to go.
That said, it'd be hard to enjoy the features and perks of DBS Multiplier if you need to spend more than a usual person.
5. Reviews for DBS Multiplier
Take a look at some reviews shared by DBS Multiplier account holders:
"I am early in my career with no dependents yet, irregular monthly expenses, and no regular bills via GIRO. As such, I can only get higher interest rates with DBS Multiplier compared to other bank accounts (e.g. UOB One). Although DBS has been slashing its interest in response to the current economic situation, I'm still better off sticking with DBS."
"Application Process was a breeze and as usual, DBS's online banking experience has and always never disappoints. Chose to start a multiplier account after reading a seedly comparison article and so far no regrets. I mean a reliable bank account with decent interest rates?! Sign me up whenever."
UOB One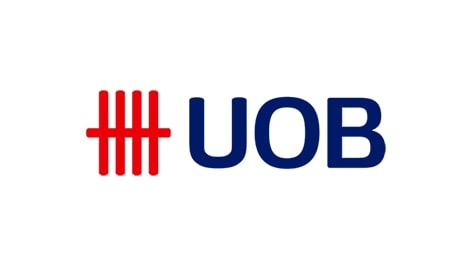 After going through the different features of DBS Multiplier, it's time to go over UOB One, another trusted savings account in Singapore.
UOB One is also offered by one of the most dependable banks in Singapore, United Overseas Bank (UOB). Let's dig deeper into what makes it a worthy competition to DBS Multiplier.
1. Interest rates
UOB One also comes with competitive interest rates, but the good thing is that it doesn't encourage account holders to purchase multiple bank products, unlike DBS Multiplier.
Similar to DBS Multiplier, its base interest rate starts at 0.05% p.a and can go all the way up to 2.50% p.a. You can earn bonus interests by regularly crediting your salary and saving more money in your account.
Simply put, account holders will be able to enjoy higher interest rates by saving, not spending. If you have a pre-existing UOB-accredited credit card, you will also be entitled to an additional 0.45% p.a. in interest.
All in all, it's not that hard to earn bonus interests with UOB One. It doesn't come with the pressure of having to purchase loans and credit cards to maximise your account's interest earning potential.
2. Fees
Compared to DBS Multiplier, UOB One has significantly more fees that account holders are required to pay. Some of these fees are the monthly service fee, minimum balance fee, cheque book fee, and miscellaneous fees.
Although the multiple fees might be an unattractive feature to clients, UOB One offers the option to have some of these fees waived.
On top of that, UOB One requires an initial minimum deposit at least S$1,000. However, it's worth noting that the initial minimum deposit is relatively low compared to what other banks would normally ask.
There's also a monthly maintaining balance of S$1,000. If your account falls below that amount, you will have to pay a S$5 penalty.
UOB One may have more fees compared to DBS Multiplier, but it's still up to the account holder if he's willing to shoulder all those. If you're looking for a more convenient and easier baking experience, then you're going to need to pay more in fees.
3. Other benefits
Another thing we like about UOB One is that there are lots of perks to enjoy. It's an ideal option if you have more than S$75,000 in savings and spend at least S$500 per month using a credit card.
UOB One doesn't force its account holders to go through a series of obstacles in order to earn bonus interests. All you need to do is save money, credit your salary every monthly, and spend at least S$500.
On top of that, UOB One gives account holders access to competitive exchange rates, which is beneficial for those who travel a lot and make frequent overseas purchases. It's also possible to pay in your preferred currency without being charged with administrative fees.
Above all, making purchases with the complimentary UOB One credit card can reward you with up to 10% rebate per any type of transaction.
4. Pros and cons
One quality that we like about UOB One is that it doesn't pressure its account holders to purchase bank products and use their credit cards as often as possible. It's normal for most banks to do these, but UOB One isn't one of them.
In fact, you can earn bonus interest by simply adding more funds into your account and regularly crediting your salary. No need to purchase more credit cards and sign up for loans.
On the other hand, UOB One has a lower maximum interest rate compared to DBS Multiplier. This could be a disadvantage for those who aim to open a savings account to see an increase in their savings.
5. Reviews for UOB One
Here are some comments posted by UOB One account holders:
"My favourite high interest bank account linked to the cashback credit card. 3 monthly GIRO transactions is easy to set up if you are paying income tax, property tax and the credit card bill. Do the work in monitoring the minimum spend and number of transactions per statement month on the credit card. It's worth the high interest rate earned on your bank account balance!"
 "Perfect if you have at least 60k-75k lounging around, easiest hurdles to meet, just 2 criteria, $500 credit card spending and 3 GIRO bill payments, for a 2.43% yield. I started out with OCBC 360, then created UOB One after maxing out the 60k limit, just transferred 50k to UOB One at one go, then re-accumulate in another hurdle account (I use the salary credit, bill payment which pay to the same folks I GIRO to, another $500 credit card spending), whichever else that suits you best."
Conclusion
KEY POINTS
DBS Multiplier
UOB One
●     No foreign exchange fees

 

●     No minimum initial deposit

●     Higher interest rates

●     Fewer fees

●     Ideal for those who know how to manage their own finances

●     Quick and easy application

 

●     Attractive interest rates

 

●     Easier to earn bonus interest

●     Competitive foreign exchange rates

●     Cashback on credit card transactions

●     Online promos and discounts

●     Low minimum initial deposit
And with that, we've reached the conclusion of our DBS Multiplier VS UOB One comparison. Based on their features and customer reviews, we can confidently say that these savings accounts are great options for beginners.
If you don't have much in savings, DBS Multiplier could be a better option as it doesn't require a minimum initial deposit. However, if you have more than $1,000 at your disposal, then you might want to go with UOB One.
In terms of interest rates, both DBS Multiplier and UOB One offer competitive interest rates, but if your priority is the higher one, then it's better to go with the DBS Multiplier. However, be prepared to pass through a series of obstacles in order to attain its sought-after interest rate.
UOB One may have lower interest rates than DBS Multiplier, but it doesn't pressure its account holders to purchase multiple bank products and make as many credit card transactions as possible.
With UOB One, all you have to do is credit your salary regularly and save more money. You don't have to purchase loans and extra credit cards.
Simply put, your decision between these two savings accounts will be based on whether your priority is getting the highest interest rates or having easier access to bonus interest rates.
Another way to further increase your savings is by growing your financial portfolio. If you need help with that, we recommend checking out our list of the best robo advisors in Singapore.