An Investor's Guide to DBS Vickers VS POEMS
If you're on the lookout for an investment broker that can give you access to an extensive array of stocks, securities, and bonds, then you've definitely come to the right place.
Today, we're taking a closer look into two of the top investment brokers on the island: DBS Vickers VS POEMS.
DBS Vickers and POEMS have long been strong competitors when it comes to maximising the investment returns of its investors. If you're eager to know more about them, we have you covered in this article!
We're going to review and compare them to help both beginner and experienced investors know which one's the better option. Once you've picked the right investment broker, achieving your long-term financial goals shouldn't be hard.
But before that, we want to share a few tips on choosing the right investment broker.
Without further ado, let's start!
A Guide to Choosing an Investment Broker
If you're a beginner and don't know much about investment brokers, allow us to help you through this guide.
Investment brokers serve as the middlemen that connect investors to a wide selection of bonds, stocks, and securities. They help the investors choose where to invest their money.
Simply put, they facilitate investments on your behalf to ensure that your money is thrown into the right stock.
Anyway, here's our guide to picking the right investment broker for your needs. It's not an easy task, so make sure to take your time and don't make any impulsive decisions.
1. Identify your needs
You probably have your own reasons for entering the world of investments, right? Whether it's to see growth in your savings or have financial security upon retirement, the right investment broker can help achieve your goals.
One step towards achieving your goals is having an investment broker that will make trading easier for you.
For beginners in investing, you might want to consider an investment broker with features that will make your venture a lot easier. There are some that offer basic educational resources, easy access to support staff, extensive glossaries, and even practice trading.
It's better to take things slowly instead of impulsively throwing your money into any stock that you can find. Take time to use these features and resources, if there are any, before making any decision.
On the other hand, if you've been trading for quite some time now, you probably know what makes an ideal investment broker. Most experienced investors usually look for advanced charting capabilities and conditional order options to witness faster growth in their investments.
2. Narrow down your options
After determining your goals and the services needed in order to achieve them, it's time to consider which investment brokers are worth signing up for.
There are some investment brokers that match only the needs of experienced investors, while there are others that are perfect for newbie investors.
As much as possible, look for investment brokers with a wide scope of services that can accommodate both experienced and new investors.
3. Check their fees
For a lot of investors on the island, fees are a huge deciding factor when searching for the right investment brokers. You wouldn't want to take home only half of your returns because your broker charged you with multiple fees, right?
Some of the basic fees that most investment brokers ask are commissions, monthly maintenance fees, platform fees, and maintaining balance fees.
If an investment broker charges anything beyond these, you might want to think twice about choosing them.
DBS Vickers VS POEMS
Anyway, now that you have an idea on how to pick an investment broker, it's time to move on to the latter part of our DBS Vickers VS POEMS comparison article.
We're going to dig deeper into what makes both of these investment brokers worth signing up for. Let's start with DBS Vickers!
DBS Vickers

DBS Vickers Securities is an award-winning investment trading platform by the Development Bank of Singapore (DBS), one of the major banks in Singapore. It offers a comprehensive mix of services for beginner and experienced investors looking to invest in local and international markets.
What makes it an ideal investment broker for different investors is its range of services that turn investing into a convenient and hassle-free activity.
Let's find out more about DBS Vickers Securities.
1. Fees
If you haven't had any experience with investment brokers, you might be wary about the fees you have to pay. Like other investment platforms, DBS Vickers charges its investors with certain investment fees.
Paying investment fees can be a little overwhelming for some beginners, but it's not a bad thing. Like most investment brokers, DBS Vickers charges investors a commission fee per trade.
Investors have the option to trade online or through phone calls, so the commission fee changes depending on the method used.
For online trades, there's a minimum commission fee of S$25. If a trade is below S$50,000, the commission fee is 0.28%, while a commission fee of 0.18% is charged for trades above S$100,000.
If you place a trade via phone call, the commission fees will be higher, starting at S$40 per trade. Any trade below S$50,000 is charged with a commission fee of 0.375%, almost 0.10% higher than online trades.
On top of commissions, investors also have to deal with the CDP-imposed clearing fees (0.0325%) and SGX trading fees (0.0075%) for each transaction.
With these fees in mind, a newbie investor might have to think twice before choosing DBS Vickers. It's especially harder for those who don't intend on becoming long-term investors.
2. Investment options
One thing we like about DBS Vickers is that it introduces investors to an extensive range of investment options, allowing them to diversify their portfolios as much as possible.
Some of the investment options offered by DBS Vickers are local shares, international shares, exchange-traded funds (ETFs), real estate investment trusts (REITs), structured warrants, fixed income securities, callable bull bear contracts, and preference shares, among others.
If an investor is presented with varied investment options, it'd encourage him to create investment strategies that could result in greater returns.
3. Services
When it comes to accounts, DBS Vickers ensures that both newbie and experienced investors have options that suit their investing skills.
DBS Vickers has three types of investment accounts: Cash accounts, Cash Upfront accounts, and Young Investor accounts.
For working professionals with experience in stock market investment, Cash accounts may be the perfect option for you. For those with little to no experience, Cash Upfront accounts are recommended.
Aside from those, the Young Investor account is ideal for young people between 18 to 20 years who want to start investing as early as possible.
If there's one thing that makes DBS Vickers an even more ideal option for beginners, it'd have to be its services that make trading as convenient and easy as possible.
For example, DBS Vickers provides a wide range of investment tools and valuable information such as trading histories, charts, news and analyses, and comprehensive reports from its award-winning research team.
4. Pros and Cons
It should be a given that every investment broker comes with its own pros and cons. Knowing that the stock market can be complicated and unpredictable, having the right investment broker may save you from financial headaches in the future.
If you're a beginner, you should take a closer look into the weaknesses and strengths of your investment brokers because everything has an effect on your investment strategies and returns.
In terms of investment options, we have to praise DBS Vickers for presenting investors with multiple options, allowing them to diversify their portfolios. A strategically diversified portfolio can endure the unpredictability of the stock market.
DBS Vickers is also considered a perfect trading platform for beginners as it offers them with investment tools available to make trading as easy as possible.
On the other hand, DBS Vickers charges investors with more fees than other investment brokers. Because of this, there's a chance that your returns will have significant cuts because of these multiple fees.
DBS Vickers is also quite notorious for its outdated mobile app interface that makes it hard for most clients to trade online. Most investors have complaints about its design, speed, and overall user experience.
5. Reviews for DBS Vickers
Take a look at what investors have to say about DBS Vickers:
"I use it because it is only charging $10 per transaction and it credits into your CDP! However, the setup is a bit messy and even today, I still can't figure out the difference between cash and cash upfront account. I tried to sell some shares but was unsuccessful as the platform is not so straightforward."
"Cheapest brokerage for stocks to be transferred to CDP using DBS Vickers Cash Upfront. There's no waiting time for funds to be credited as it uses a multi-currency bank account as the holding account for funds. However, DBS Vickers Cash Upfront is only available via IBanking so it isn't really convenient buying on your phone using your web browser."
POEMS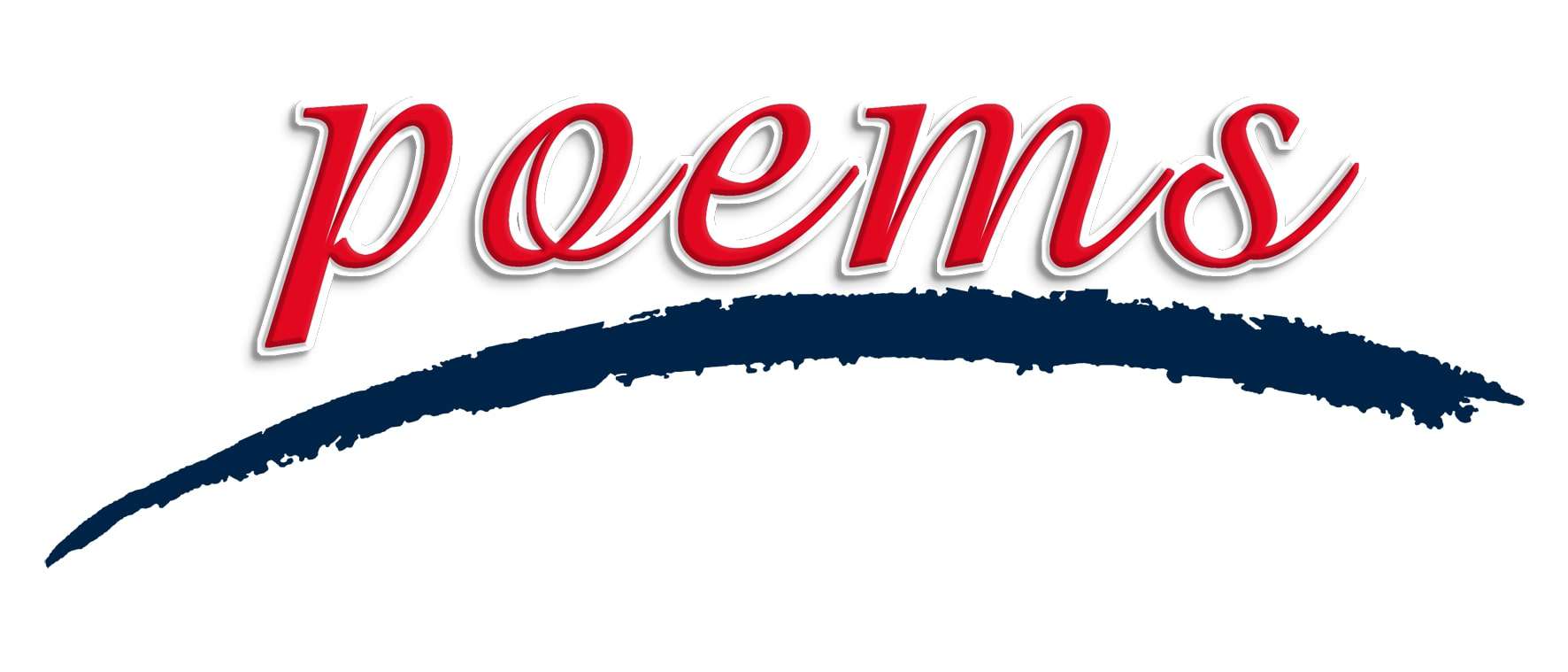 As we move on to the second half of our comparison between DBS Vickers and POEMS, allow us to elaborate on what makes POEMS a worthy rival to DBS Vickers.
Phillip's Online Electronic Mart System, commonly known as POEMS, is considered as Singapore's first online share trading platform. Established in 1996, it's evolved to better cater to the needs of different kinds of investors.
It's deemed as one of the biggest players in the market as well, due to its extensive range of exchanges in Asia and other continents.
1. Fees
POEMS is one of the few investment brokers that offers broker-assisted trades to guide investors, especially the beginners. As with DBS Vickers, investors have to pay commission fees every time they make a trade with POEMS.
The minimum commission fee per online trade starts at S$25, same as what DBS Vickers charges. If your trade falls below S$50,000, the commission fee is 0.28%, while trades above S$100,000 are charged with 0.18%.
If you want extra confidence when doing trades, you might want to opt for its broker-assisted trades. Although, prepare yourself for more expensive commission fees.
Every broker-assisted trade has a minimum commission fee of S$40. Any trade that goes under S$50,000 is charged with 0.50% commission fees, while trades above S$100,000 are charged with 0.25%.
Other fees that investors need to be aware of are CDP-imposed clearing fees (0.0325%), SGX trading fees (0.0075%), and SGX Settlement Instruction ($0.35).
It's worth noting that DBS Vickers doesn't charge investors with SGX Settlement Instruction fees. Hence, POEMS has more investment fees.
2. Investment options
In terms of investment options, POEMS doesn't differ much from DBS Vickers as both offer investors with a broad array of trading options. This an ideal feature for those investors who want to make portfolios as diverse as possible.
Some of these investment options are stocks, shares, warrants, ETFs, daily leverage certificates, unit trusts, regular savings plan, futures, bonds, IPOs, supplementary retirement schemes, securities financing, and others.
If there's one thing that we don't like about POEMS, it's that most of its investment options and services are geared towards very active and savvy investors. It's not the most ideal option for short-term investors.
3. Services
Since POEMS is an investment broker that leans towards long-term and serious investors, most of the work would fall on their shoulders. However, it's known for its sophisticated online platform that makes it easier to trade.
For one, POEMS provides investors with trading platforms for desktops, MACs, and smartphones. It's worth noting that they're the only investment broker on the island with such features.
On top of that, these trading platforms allow investors to connect to over 15 global exchanges and access multiple asset classes. Some of the countries included are Singapore, US, Germany, China, and Hong Kong.
POEMS's trading platform provides users with trading tools such as ChartWhiz, Trading Central, and Stock Analytics. Investors may also sign up for seminars, video tutorials, courses, and webinars to broaden their knowledge about investments and the stock market.
In terms of accounts, POEMS only offers two types: Cash Plus accounts and Cash Management accounts. For beginners, the Cash Plus account is the more ideal option as it's based on the account holder asset value level.
4. Pros and Cons
If you're looking for an investment broker that's designed to make trading as convenient as possible, then there's no better option than POEMS. Compared to DBS Vickers, its multiple trading platforms are more advanced and user-friendly.
As mentioned earlier, POEMs allows you to trade efficiently through desktops, MACs, and smartphones. Each of these platforms come with all the trading tools as well.
When it comes to cons, the only disadvantage we can think of is its fees. POEMS charges investors with more fees compared to DBS Vickers.
If fees are a huge deciding factor for you, then we suggest rethinking whether POEMS is the right option for you. Although, some investors that tend to look past its fees because of how convenient it is to trade with POEMS.
5. Reviews for POEMS
Here are some user feedback from POEMS clients:
"The app is user-friendly and easy to navigate. Doesn't take much time to learn how to use it. Beginners can register for a demo account to practise. However, as US live prices are free now, the app tends to hang when I'm viewing US stocks. For broker-assisted accounts, the rates aren't as low as online brokerages like FSMOne or Saxo. That said, some brokers provide value-added services like webinars so I still support their hard work and time to share their knowledge and expertise with retail investors. I learnt a lot as a beginner without any professional finance background."
"I attended some of your seminars in the office on Saturdays and got good advice from my remeisser. I loved your promotions for transferring in my UTs from OCBC bank and also for buying UTs at no commission rate. In addition to that, I like you online (browser based) as well as mobile app-based trading interface. Kudos to Poems."
Conclusion
KEY POINTS
DBS Vickers
POEMS
● Exclusive invites to seminars and workshops

● Live reports and news analysis

● Advanced monitoring and data tools

● Fewer brokerage fees

● Multiple account options

● Accounts for young investors

● Access to international markets

● Offers market insights

● Multiple trading platforms (smartphones, desktops, and MACs)

● Sophisticated and user-friendly interface

● Two account options

● Access to advanced investment tools

● Invites to workshops and seminars

● Introduces investors to global markets
And with that, we conclude our DBS Vickers VS POEMS comparison article. Based on what we've researched, both of these investment brokers are great options for new and experienced investors.
However, both aren't really ideal options if you're not planning to become a full-blown and long-term investor. It'd be hard to see the purpose in paying multiple fees if you're not going to stick around for a long time.
For those who intend to invest for the years to come, both DBS Vickers and POEMS would be a perfect match for you. Both of them offer multiple investment options and access to international markets for investors, helping them to diversify their portfolio.
DBS Vickers and POEMS have services that will make it easier for investors to know where and when to invest their money. But if convenience is what you're after, then you might want to focus more on POEMS.
Aside from access to trading tools and news reports, POEMS also offers multiple trading platforms that allow investors to invest anytime and anywhere. After all, the key to being a successful investor is knowing the right time to invest your money.
Anyway, if you're also thinking about using robo advisors to enter the stock market, you might want to check out our Syfe VS Stashway comparison. In our comparison, we've listed down the features, benefits, and disadvantages of both of these robo advisors.