The 7 Options for Best Laser Cutting in Singapore
Are you in the middle of constructing a product design, architectural work, or clothing patterns? If you are, then you need to start searching for a professional contractor who specialises in providing the best laser cutting in Singapore!
Since there are countless companies that offer laser cutting services, it can be a bit tough to determine which one is the most reliable and has rates suitable for your allotted budget. That's why we're here to help you with our list of places with the best laser cutting in Singapore!
Take a look at our selections below to know where you find them!
1. Finmark Laser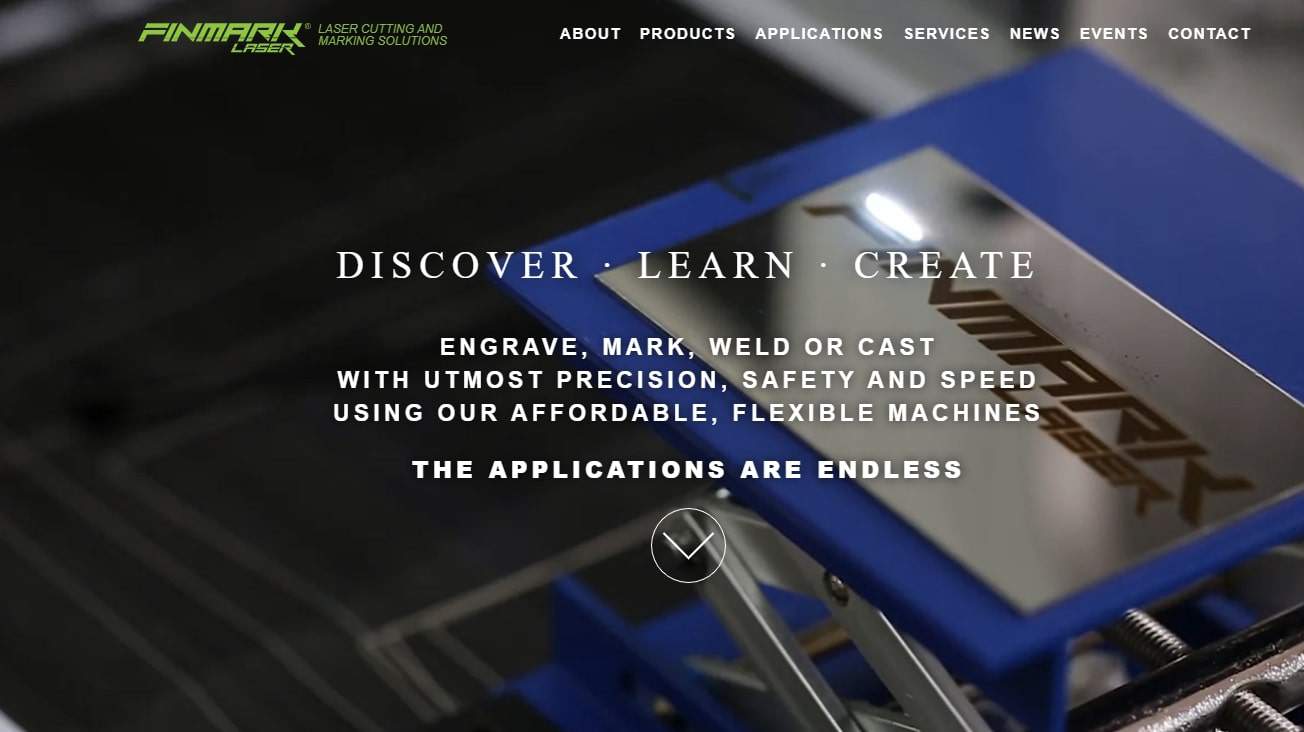 | | |
| --- | --- |
| BEST FOR | Varied types of laser cutting machines |
| WEBSITE | https://finmarklaser.com/ |
| ADDRESS | 180 Paya Lebar Road, #06-02 Yi Guang Factory Building, Singapore 409032 |
| CONTACT DETAILS | +65 6743 6707 |
Finmark Laser is known for providing laser cutting solutions through high-quality products and reliable services. They're equipped with several laser types so you can be sure that they can meet different needs and requirements for your design.
Each of their laser machines features certain kinds of laser sources like C02, fibre, and crystal layers. Also, their products use less energy and are much quieter than most laser-cutting machines — and yet they work with great speed, quality, and accuracy.
Their extensive services range from rental to sales and their machines are suitable for any industry. So they're the perfect partner to have when working on big projects.
If you regularly need a machine to cut materials and have enough knowledge, they also sell affordable and flexible laser cutting machines that are high-powered for complete vaporising of the material.
Since they have varied machines that feature different beams and power levels for certain materials, you may simply tell them what you need and they'll give you the best laser cutting in Singapore!
Highlights
Machine rental services
3D models, signs, and packaging services
Laser cutting machine products
Customer Reviews
Customers gave positive feedback to Finmark Laser's services and said that the staff did precise, safe, and prompt work all throughout the project. A client posted this feedback:
"The finishing and quality of the workmanship is top notch. The staff were friendly and helpful with prompt replies. The prices are also very competitive and gives good value for the services provided. Highly recommended!"
2. Masutai Engineering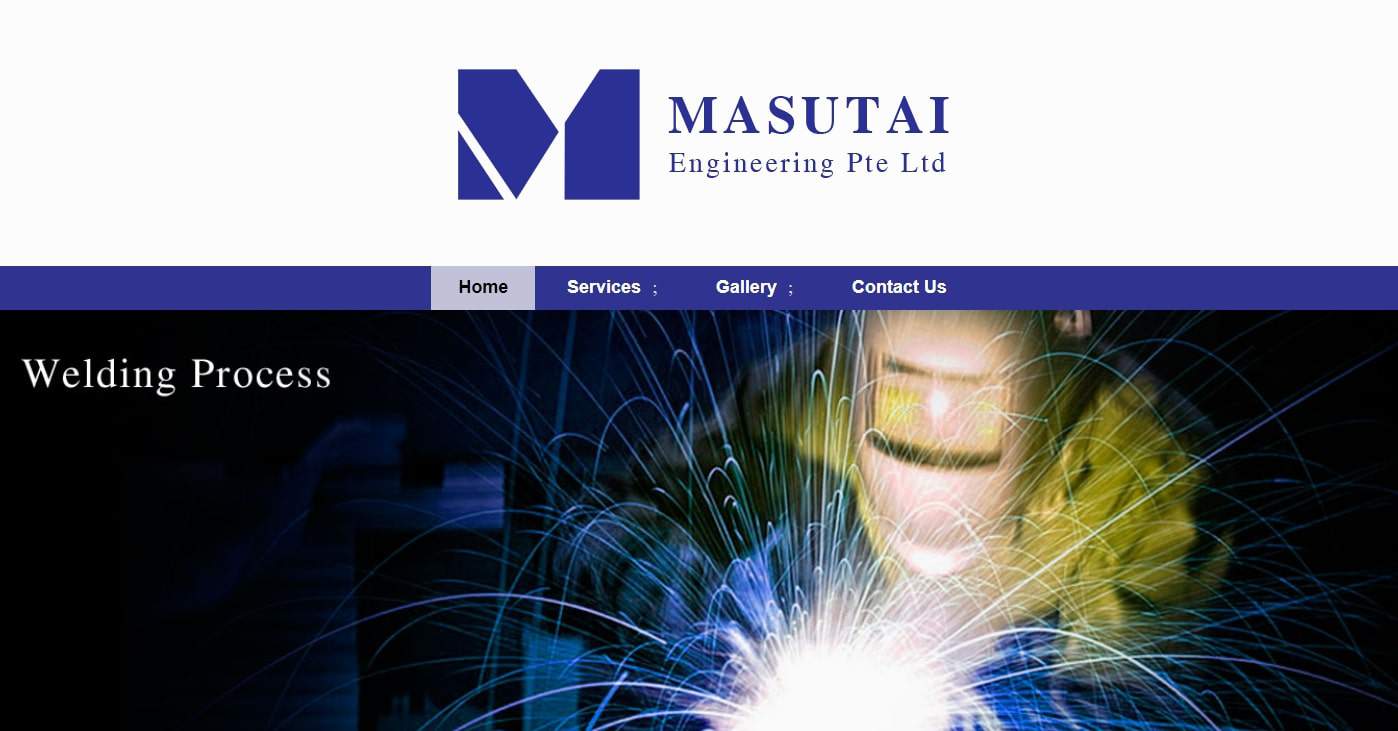 | | |
| --- | --- |
| BEST FOR | Laser cutting services with customisation |
| WEBSITE | https://www.masutai.com/ |
| ADDRESS | Blk 1 Yishun St. 23, #02-42/43, Singapore 768441 |
| CONTACT DETAILS | (65) 6752 0800 |
| OPERATING HOURS | Weekdays: 8:30am–6pm |
Whether it's small, large, or heavy components, you can rely on the experienced workmanship of Masutai Engineering. They're equipped with quality tools and machines, so they can handle orders of any volume.
Their services for the best laser cutting in Singapore include working on a wide range of materials like acrylic, gravoply, laserable plastic, matboard, and wood. If you need to cut other materials, you may also contact them for professional advice.
They only accept 2D plans, though, so make sure to take note of the format source before submitting a drawing or plan to them.
Aside from laser cutting, they also provide laser engraving and marking services.
Highlights
Works on a wide range of materials
Laser engraving and marking services
3. GPG Printing
| | |
| --- | --- |
| BEST FOR | Branding, art, and architectural work productions |
| WEBSITE | https://www.gpgprinting.com.sg/ |
| ADDRESS | 18 Boon Lay Way #03-101 Tradehub 21. Singapore 609966 |
| CONTACT DETAILS | +65 6304 8080 |
| OPERATING HOURS | Weekdays: 9.30am – 6pm |
GPG Printing offers fine and reliable laser cutting services for branding, decorations, advertisements, and so much more! Whatever shape or form it is, they can easily and precisely bring it to life!
They specialise in working on different materials like acrylic plastic, leather, wood, foam, etc. They can cut and engrave sheets of various sizes — suitable for product and branding designs!
Their best laser cutting in Singapore also includes the production of architectural work, artwork for exhibitions, merchandise for photo sessions, and events.
Moreover, they can handle custom-made invitation cards, badges, and patterns for jewellery.
Highlights
Flexible customisation options
Skilled laser machine technicians
Special discounts for students
Customer Reviews
Customers mentioned the professional, attentive, helpful, and friendly staff of GPG Printing. A customer wrote this review:
"I spent hours the week prior trying to get some custom shape acrylic cut and it was frustrating because every other company seemed to make it too hard or they just weren't helpful enough to get it done. Glenn made the whole process easy. Thank you. Glenn also produces high quality photo prints on canvas and just seeing what and how he does it I would definitely come here for this type of work too."
4. Plixo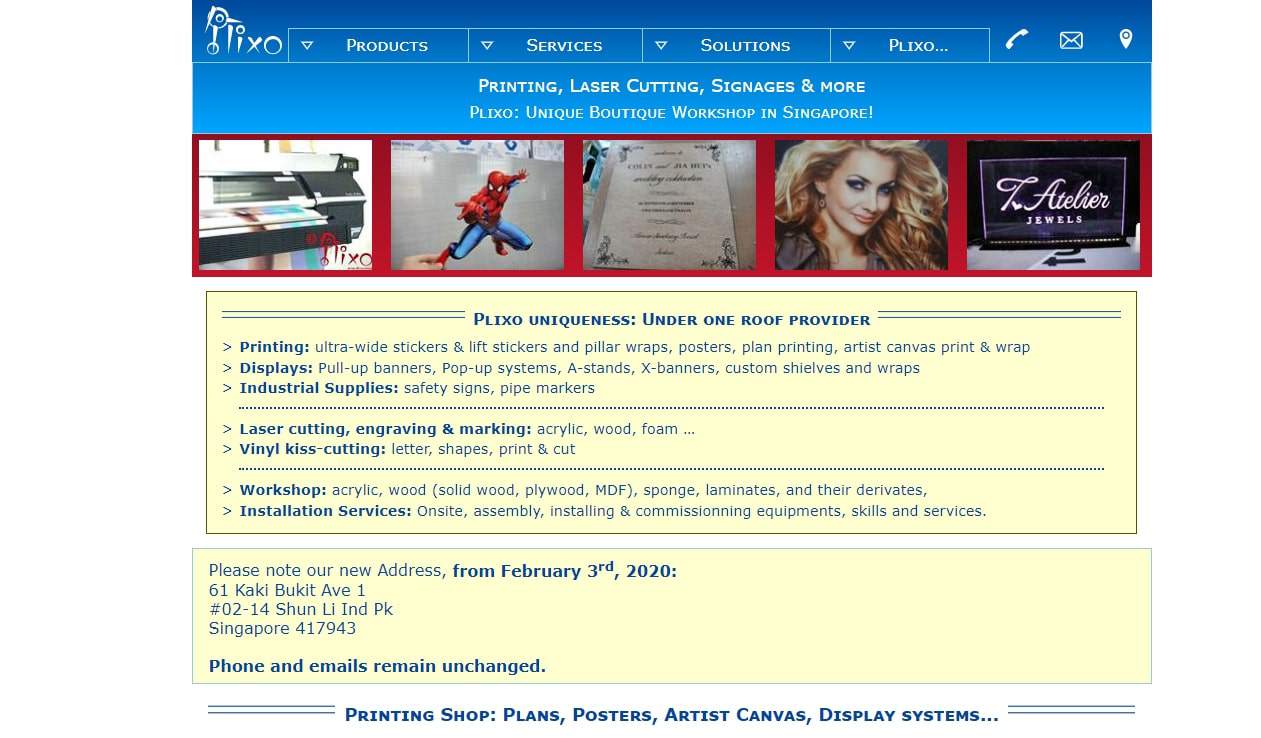 | | |
| --- | --- |
| BEST FOR | Laser cutting services for all kinds of applications |
| WEBSITE | https://www.plixo.com.sg/ |
| ADDRESS | 61 Kaki Bukit Ave 1 #02-14 Shun Li Ind Pk Singapore 417943 |
| CONTACT DETAILS | +65 6292 0048 |
| OPERATING HOURS | Weekdays: 9am–6pm |
Plixo offers a full range of printing and crafting solutions, including some of the best laser cutting in Singapore! Their technicians have years of industrial and engineering experience and advanced machines for decoration, artistic, signage, and industrial works.
Together with their techniques and knowledge, you can have your project design fully made in no time. Once they've received the design and detailed drawings, they'll immediately process it and assemble it into the final product — this includes spray painting and sticker pasting.
They specialise in an extensive range of laser-cutting applications such as signages, decorative panels, logos, barcodes, prototypes, architecture models, patterns for tailor-made clothes, giveaway items, and many more!
Highlights
Wood carving
Students and makers promotion
Spray painting
Sticker pasting
Laser engraving and marking
5. FMB Trading And Engineering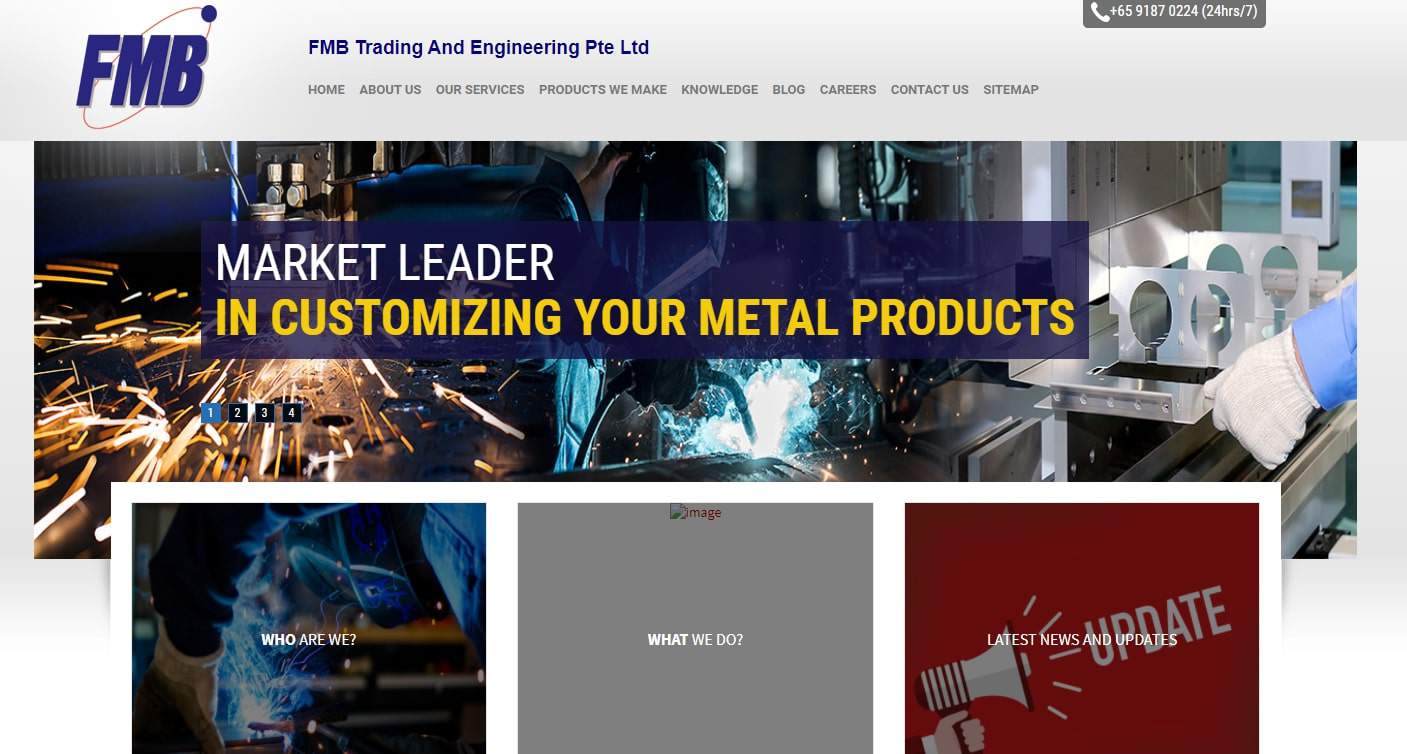 | | |
| --- | --- |
| BEST FOR | Laser cutting for steel and aluminium |
| WEBSITE | https://www.fmbtne.com.sg/ |
| ADDRESS | 15 Kranji Link Singapore 728674 |
| CONTACT DETAILS | +65 6365 4609 |
| OPERATING HOURS | Weekdays: 8:30am–7pm |
If you're looking for a laser cutting service that deals with steel and aluminium products, then you should definitely check out the services of FMB Trading And Engineering.
They'll cut out materials into your desired sizes before going into metal bending, rolling, or metal fabrication processes. They can cut a variety of thicknesses with their customised, fast, and accurate fibre laser machine.
Since their personnel are highly trained in the maximum use of raw materials for production, rest assured that the overall process will be cost-effective.
Aside from these, they're also experts in surface treatments, assembly works, prototyping, and engineering consultancy.
Highlights
Customisation services
Cost-effective deals
No minimum order quantity
24/7 service
6. LionsForge Pte Ltd

| | |
| --- | --- |
| BEST FOR | CraftLasers |
| WEBSITE | https://lionsforge.com.sg/ |
| ADDRESS | 21, #04-70 Bukit Batok Cres, WCEGA Tower, Singapore 658065 |
| CONTACT DETAILS | 65 9879 9992 |
| OPERATING HOURS | Weekdays: 8:30am–7pm |
LionsForge has been providing their clients with the highest quality machines. They aspire to provide you innovative and creative machines to turn your designs into reality. They are also the only laser cutter manufacturer that manufactures the CraftLaser in Singapore.
The LionsForge CraftLaser is the world's only Portable Class 1 Safe 40W Laser Cutter. It can be used anywhere and can maximize your space. More than that, it is built with unbeatable safety and doesn't require manual alignment.
Make sure to check LionsForge, and they will surely fulfill your needs!
Highlights
Plug and play machine
Demo available
Winner of EduTECH 2019 Best STEAM Solution
7. Repla
BEST FOR
Customization services
WEBSITE
https://repla.sg/
ADDRESS
1091 Lower Delta Road
#03-06 Singapore 169202
CONTACT DETAILS
[email protected]
+65-9731-7519
OPERATING HOURS
Monday – Friday: 2–7pm
Repla is a company that does design and fabrication for professionals and dabblers in the field. They're experts when in comes to creating prototypes and manufacturing of said models.
Their services include laser engraving, custom projects and of course, laser cutting.
What makes their laser cutting system great is that it's equipped with precision-enhanced controllers. It allows the machine to produce items that are made with the finest of details.
To add, Repla's machineries are also open to using a wide variety of materials, still with the highest quality promised.
They are truly a company we and many others recommend. For further inquiries, they can be reached through their website, or their contact details posted. Offsite consultations are available as well.
Highlights
Reasonable rates
Fast production and service
Accurate engravings
And that's our list of places with the best laser cutting in Singapore! Have you already found the right place for your designs? Tell us all about it!
And if you also need to have 3D prints of your designs, here are some shops that offer the best 3D printing in Singapore!