OCBC 360 VS UOB One: A Guide to These Savings Accounts
Looking for a reliable bank to open a savings account is not an easy task as there are a lot of options and factors to consider. If you haven't had any experience in dealing with banks, don't worry because we're here to help.
Today, we're going to talk about two of the most sought-after savings accounts on the island: OCBC 360 VS UOB One. Both of them are known for their competitive interest rates and attractive perks that most account holders will enjoy.
In this article, we're going to review and compare them to help you know which savings account is the more ideal match for beginners. After all, you need all the help you can get to get the best savings account in Singapore.
If you have some questions about savings accounts, we're going to answer all of them here as well. If you know what to look for in savings accounts in Singapore, then it'd be easier for you to choose between OCBC 360 VS UOB One later on.
Let's get started, shall we?
Frequently Asked Questions about Savings Accounts
Here are some frequently asked questions about opening a savings account in Singapore.
1. What exactly is a savings account?
A savings account is a type of bank account that allows you to deposit funds, keep them safe, and withdraw when needed, all while earning interest.
Savings accounts are offered by major banks, credit unions, and some private financial institutions. If you're planning to open a savings account to grow your savings, then choose a bank with a high interest rate and fewer fees to pay.
2. How do saving accounts work?
Savings accounts generally work in two ways: they keep your money safe, while also adding to your funds.
According to financial experts, it's not advisable to keep large amounts of cash in an unsecure place. Cash that's outside the care of a bank can get stolen, lost, or even damaged in a fire.
Although savings accounts can add to your funds via interest gained, keep in mind that interest rates for savings accounts aren't that high. Therefore, a savings account should not be treated as a sustainable passive income-generating option.
Using a savings account also helps you avoid the temptation of spending money by keeping it out of sight. In case of an emergency, it shouldn't be hard to withdraw money because of the numerous ATM machines scattered all over the island.
3. How do I open a saving account?
To open a savings account, an account holder needs to be at least 18 years old. However, different banks have different criteria and requirements depending on the type of savings account you're applying for.
Opening a savings account should take no more than an hour, as long as you meet the criteria and have all the required documents.
Some banks allow clients to open an account online, using their PCs or mobile devices. However, it's still advisable to personally visit a branch in case you have questions regarding your savings account such as interest rates, fees, minimum balance, and others.
4. What are the fees and limitations of a savings account?
Opening a savings account with Singapore banks is free most of the time, but there are a few potential costs and limitations in the future that account holders need to be aware of.
Common fees that come with savings accounts are monthly fees, annual fees, and fall-below fees.
Most savings accounts require a certain minimum balance to ensure that your account balance doesn't fall below zero. If that happens, you could be charged with fall-below or overdraft fees.
It's also worth noting that savings accounts are designed for savings, so there could be a limit to the number of withdrawals that can be month per month. If you go beyond that, you might be charged with additional fees.
OCBC 360 VS UOB One
Anyway, now that we've answered some of the most commonly asked questions when opening a savings account, it's time to move on to our review of OCBC 360 VS UOB One.
First off is OCBC 360, one of the most in-demand savings accounts on the island.
OCBC 360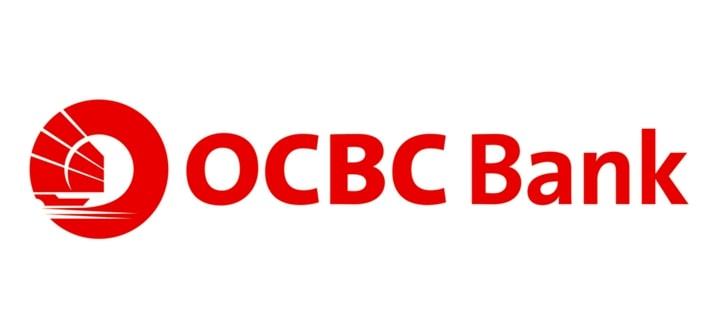 Oversea-Chinese Banking Corporation (OCBC) is a well-established and trusted bank in Singapore, offering a broad range of accounts ideal for both individuals and business owners. One of its most popular savings accounts is the OCBC 360 and today, we're going to talk about its different features and what makes it worth it as a savings option.
1. Interest rates
One of the first features that you should look for in a saving account is the interest rate. Luckily, OCBC 360 offers a decent interest rate for account holders.
For one, the interest rate starts at 0.05% p.a and can go all the way up to 2.63% p.a. If you want to reach the latter percentage, then you're going to need to comply with certain requirements.
Otherwise, your savings will be sitting at an interest rate of 0.05% p.a, which is pretty low if you ask us. You will never see decent growth in your savings with that low of an interest rate.
Account holders can earn bonus interest by doing the following: signing up for insurance products offered by OCBC, crediting a salary of at least S$1,800 through GIRO, and increasing their account's average daily balance by at least S$500 against the preceding month.
One thing that we like about OCBC 360 is the fact that it rewards you for being thrifty. If you maintain an average balance of S$200,000, you will receive an additional 0.8% p.a. However, keep in mind that the bonus interest is applicable only to the first S$75,000 of your account balance.
2. Fees
Another thing we love about OCBC 360 is that it doesn't charge account holders with an insanely high number of fees. There are no monthly or annual fees, withdrawal fees, foreign exchange fees, and management fees.
Like most banks, OCBC 360 requires a maintaining balance of S$3,000. If your account goes below that amount, you will be charged a fall-below fee of S$2– a fee that can be waived for your first year of owning the account.
3. Other benefits
When it comes to perks, OCBC 360 offers a convenient application process and waivable fees, upon meeting certain requirements. It doesn't offer many benefits, but it will definitely give account holders a worthwhile banking experience.
Furthermore, OCBC 360 doesn't encourage its account holders to spend more money in order to be entitled to higher interest rates. In fact, OCBC 360 even offers bonus interests to those who save more.
4. Pros and cons
If your goal is to find a savings account that won't force you to spend just to earn higher interest rates, then there's no better option than OCBC 360. It's one of the few savings accounts on the island that reward account holders for being thrifty and saving money.
Considering these, OCBC 360 is an ideal option for those with modest salaries and people who want to be as thrifty as possible. The more funds thrown into your account, the higher bonus interest you will receive.
However, we don't like the fact that bonus interest rates only apply to the first S$75,000 in your account. Beyond the amount, you won't earn as much interest and maximise your profits.
5. Reviews for OCBC 360
As one of the most trusted savings accounts on the island, it's no surprise that it has received praise from account holders. Here are some of the positive reviews:
"I use the 360 for my salary, credit, and payment of bills. The bonus interest can be quite significant, especially for consecutive months where there was an overall increase in my savings. Although the interest rate has been adjusted down recently, it definitely remains competitive compared to other accounts out there in the market. OCBC banking app is easy and convenient to use as well"
"My main banking account. The 360 account used to offer very attractive interest rates, albeit with many hoops to jump through. However, it has recently lowered its rates but that is largely to be expected given the financial difficulties of the times. Despite this, this bank offers the best customer service in my opinion. Out of the several other local banks that I've used, the online internet banking platform that OCBC uses is the best."
UOB One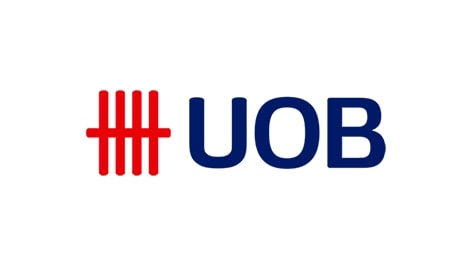 The UOB One is offered by the United Overseas Bank (UOB) and is considered as one of the most popular high-yield savings accounts by a bank in Singapore.
After reviewing the features of OCBC 360, it's time to dig deeper into the features of UOB One and what makes it a worthy rival of OCBC 360.
1. Interest rates
If you're looking for a savings account that comes with high interest rates without forcing you to commit to multiple bank products, then UOB One might be the right option for you.
Similar to OCBC 360, the base interest rate of UOB One starts at 0.05% p.a and can go all the way up to 2.50% p.a. There are different ways of earning bonus interest that account holders can do.
If you have a UOB-accredited credit card, you will be entitled to an additional 0.45% p.a. for spending at least S$500 per month. On top of that, you can earn an extra 3.18% p.a in bonus interest points as long as you credit at least S$2000 to your account every month
Achieving extra interests isn't that hard with UOB One compared to other savings accounts. There's no need to sign up for a loan or another credit card.
2. Fees
Beginners might not like the numerous fees you need to settle when opening a UOB One savings account, keeping in mind that OCBC 360 only has a few fees.
Some of the fees are the minimum balance fee, cheque book fee, monthly service fee, early account closure fee, and miscellaneous fees. However, you may be given the option not to pay some of these fees, depending on the coverage of your savings account.
To open an account, UOB One requires a minimum initial deposit of at least S$1,000. If your account balance falls below the monthly maintaining balance of S$1,000, you will have to pay the .
In line with that, UOB One may come with more fees compared to OCBC 360, but it's still up to the coverage of the savings account. If you want a more convenient banking experience, then prepare to pay more fees.
3. Other benefits
If you have more than S$75,000 in savings and spend at least S$500 per month using a credit card, then UOB One would truly be the ideal option for you
It doesn't make you jump through a series of hoops in order to gain bonus interests — as long as you spend and credit your salary every month, then you're good to go.
Another thing we like about UOB One is that it gives account holders access to competitive exchange rates, making it an ideal option for those who make frequent overseas transactions. The account also allows account holders to pay in their preferred currencies without charging them with administrative fees.
More than that, if you use your complimentary UOB One credit card, you can enjoy 10% cashback on all your transactions, whether it's for grocery or shopping.
4. Pros and cons
It's common for most banks to make their account holders go through multiple obstacles before rewarding them with extra interest points, but consider UOB One different.
To earn bonus interest, all you have to do is spend at least S$500 per month using your UOB credit card and credit at least S$2,000 of salary to your account everyone.
If you are able to do these two things consistently, it won't too be hard to reach its maximum interest rate. No need to get another loan and credit card just to earn another 0.50% interest point.
In terms of cons, UOB One's maximum interest rate is lower compared to OCBC 360's. This could be a disadvantage for those who open a savings account and want to see growth in their savings.
5. Reviews for UOB One
Take a look at some reviews shared by satisfied UOB One account holders:
"Perfect if you have at least 60k-75k lounging around, easiest hurdles to meet, just 2 criteria, $500 credit card spending and 3 GIRO bill payments, for a 2.43% yield. I started out with OCBC 360, then created UOB One after maxing out the 60k limit, just transferred 50k to UOB One at one go, then re-accumulate in another hurdle account (I use the salary credit, bill payment which pay to the same folks I GIRO to, another $500 credit card spending), whichever else that suits you best."
"My favourite high interest bank account linked to the cashback credit card. 3 monthly GIRO transactions is easy to set up if you are paying income tax, property tax and the credit card bill. Do the work in monitoring the minimum spend and number of transactions per statement month on the credit card. It's worth the high interest rate earned on your bank account balance!"
Conclusion
KEY POINTS
OCBC 360
UOB One
● Fewer fees

● Higher interest rate

● Gives rewards to account holders for savings

● Low minimum initial deposit

● Incentives for salary credits

● Convenient application process

● Cashback on credit card transactions

● Online promos and discounts

● Low minimum initial deposit

● Attractive interest rates

● Easier to earn bonus interest

● Competitive foreign exchange rates
And with that, we've reached the end of our comparison between OCBC 360 and UOB One, two of the best savings accounts on the island. Based on these reviews, there's no doubt that these savings accounts are perfect for beginners.
OCBC 360 and UOB One both require certain minimum initial deposits, which isn't a bad thing as long as you're confident that you have enough funds at your disposal. Both also have competitive interest rates, with OCBC 360 having higher rates.
If your biggest priority in a savings account is high interest rates, then it's better to go with OCBC 360. On top of that, it charges account holders with fewer fees compared to UOB One which charges monthly fees, cheque book fee, and service fees, among others.
However, in terms of access to additional bonus interests, we're going to have to choose UOB One. Even though its maximum interest is lower compared to OCBC 360, it's easier to accumulate interest points through its system.
To sum it up, your choice will ultimately boil down to whether you're after higher interest rates or easier access to additional interest rates.
If you're willing to meet multiple criterias to gain higher bonus interest, then go for OCBC 360. If you're only willing to spend more monthly and credit a portion of your salary every month, then there's no better option than UOB One.
Anyway, if you're also considering getting a credit card, then you might want to check out our list of the best credit cards in Singapore. Our list features credit cards with low interest rates and attractive perks.