If you've been noticing frequent pain in your spine, you must immediately consult with the best chiropractors in Singapore. They're health care providers who specialise in reducing back pain and improving the condition of your spine muscles.
That's why we've come here to help you find the most reliable and best chiropractors in Singapore. These health professionals will be able to give you certain treatments that you need.
1. Light Chiropractic
Light Chiropractic offers a natural drug-free solution to lessen the pain that you've enduring on your back, neck, shoulders, as well as treat your severe headache, asthma, insomnia, and more. If you're currently experiencing one of these, it'd be wise to book a consultation with them.
The best thing about this clinic is that they offer full spine treatment. Aside from this, they also offer services for pregnancy or prenatal care, scoliosis, arthritis, and even poor posture.
Due to their wide range of health services, they've become known as one of the best chiropractors in Singapore for many locals.
Highlights
Full spine treatment
Wide range of services
Customer Reviews
Clients of Light Chiropractic praised the trained and knowledgeable professionals of the clinic. Most of them said that they've seen improvements ever since they started a session with them.
A customer posted this review on Google Reviews:
"Dr Theo is a VERY experienced chiropractor. He dun even need you to do x-ray in order to see where you are misaligned. His IS THE human xray. He doesnt treat his patients like other fast-food chiro adjustment where you get in get in and out within 5mins and they make you sign up large packages then pay for x-ray scan from time to time again. He always make sure to adjust each patient throughly per session. There is also no hidden cost or force selling. I have been with Dr Theo for many years. Still goes back to him from time to time when i return to SG cos i dun trust other chiropractors. Highly recommend his services"
2. Dr Wade Stuchbery – Active Life
BEST FOR 
Treatment of neuromusculoskeletal and acute injury; Sports chiropractic
PRICING
Enquire for Fees
WEBSITE
https://web.facebook.com/wadestuchberychiropractor
ADDRESS
160 Robinson Road, #03-15 SBF Centre (2,400.69 km)
068914 Singapore
CONTACT DETAILS
+65 3129 2350
OPERATING HOURS
[At ActiveLife Chiropractic's Robinson SBF Clinic]

Monday: 8:30am – 7:00pm
Tuesday: 3:00pm – 7:00pm
Wednesday: 8:30am – 1:00pm
Thursday: 8:30am – 7:00pm
Friday: 8:30am – 1:00pm
Saturday: 8:30am – 1:00pm
Dr Wade Thomas Stuchbery is a chiropractic doctor who hails from Adelaide in South Australia. After taking up chiropractic at Macquarie University in Sydney, he went on to practice in Australia before seeing to clients in Singapore.
He's strongly recommended for sports injuries because he takes a special interest in treating them and providing chiropractic aid for those who have neuromusculoskeletal issues. Adept at clinical evaluations of patients with such concerns, he is known too for helping athletes improve their performance through chiropractic.
He also boasts of experience in an extremely wide range of chiropractic treatments, from soft-tissue releases to cranial releases.
Highlights
Especially skilled in sports injury treatment and sports performance improvement
Wide range of chiropractic techniques
3.  Singapore Pain Solutions
BEST FOR 
Chiropractic for adults, athletes, and children
PRICING
Fees
WEBSITE
https://www.sgpainsolutions.com/
ADDRESS
116 Lavender Street Pek Chuan Building #01-02 Singapore 338730
CONTACT DETAILS
+65 6384 7385
OPERATING HOURS
Monday: 10:00am – 1:00pm , 3:00pm – 7:00pm

Tuesday, Wednesday, Friday: 10:00am – 1:00pm , 3:00pm – 8:00pm

Thursday: 11:00am – 1:00pm , 2:00pm – 6:00pm

Saturday: 9:00am – 3:00pm

Sunday: 11:00am – 3:00pm
Being an accredited member of The Chiropractic Association of Singapore, Singapore Pain Solutions consists of professional and skilled chiropractors who provide excellent treatments for chronic body pain ailments.
Another impressive thing about them is that they offer chiropractic treatments for athletes and children. The main highlight of their health services is spinal decompression therapy.
Similar to the previous option, they don't prescribe drug medications and don't perform any type of surgery. They focus on therapeutic treatments to reduce neck pain, back pain, and solve slipped disc and posture problems.
Highlights
Chiropractic for athletes and children
Online consultation booking
Customer Reviews
Many customers have recommended Singapore Pain Solutions due to their effective treatments and skilled staff. Some of them also claimed it as a clinic that has the best chiropractors in Singapore.
A customer gave this feedback on Google Reviews:
"This place saved my back 2 years back. Did 2 sessions and some back recover stretches back at home. It is the most recommended place to get your body adjusted. The doctors are great."
4.  True Chiropractic Group
With the branches of True Chiropractic Group located all over the country, they've proven to be one of the leading clinics equipped with the best chiropractors in Singapore.
Their offered services include chiropractic treatment, spinal decompression therapy, osteopathy treatment, and scoliosis bracing treatment.
They also treat other conditions such as abnormal posture, ankle and knee pain, neurological disorder, pregnancy pain, and more.
Highlights
Varied treatments for chronic body pain ailments
Accessible locations
Workshops
Customer Reviews
True Chiropractic Group has earned plenty of compliments from the customers, saying that the health providers have solved their body alignment issues and even shared some exercises for maintenance.
Here are some reviews posted on Google Reviews:
"Very  knowledgeable  staff. My  treating  chiropractor Thomas  helped  fix  my  alignment  problems so I have  no  issues  at  work  when I  sit  at  my  desk  all  day."
"Tom was an extremely friendly and knowledgeable practitioner; he alleviated a lot of the issues I had with my lower back – which is completely healed now. Definitely recommend him as your go to!"
5.  Healing Hands
Healing Hands doesn't only focus on providing chiropractic treatments but also prioritises the overall wellness of patients.
They help people have a healthier lifestyle as they believe that it's the start of fast improvement. They also have a rehabilitation program where they treat conditions, injuries, and diseases with proper guidance.
From basic conditions to severe injuries, they have some of the best chiropractors in Singapore that can treat certain ailments.
Highlights
Advanced treatment methods
Rehabilitation treatments
6.  Asia One Chiropractic
For the business owners out there who genuinely care for the wellness of their employees, you might want to acquire the services of Asia One Chiropractic and have them initiate a free health talk with the employees.
With several decades of experience, they've become one of the longest-running chiro clinics, proving that they truly have the best chiropractors in Singapore. Their team consists of professionals who specialise in different kinds of chiropractic treatments.
Highlights
Wellness campaigns
In clinic workshops
7. Macquarie Chiropractic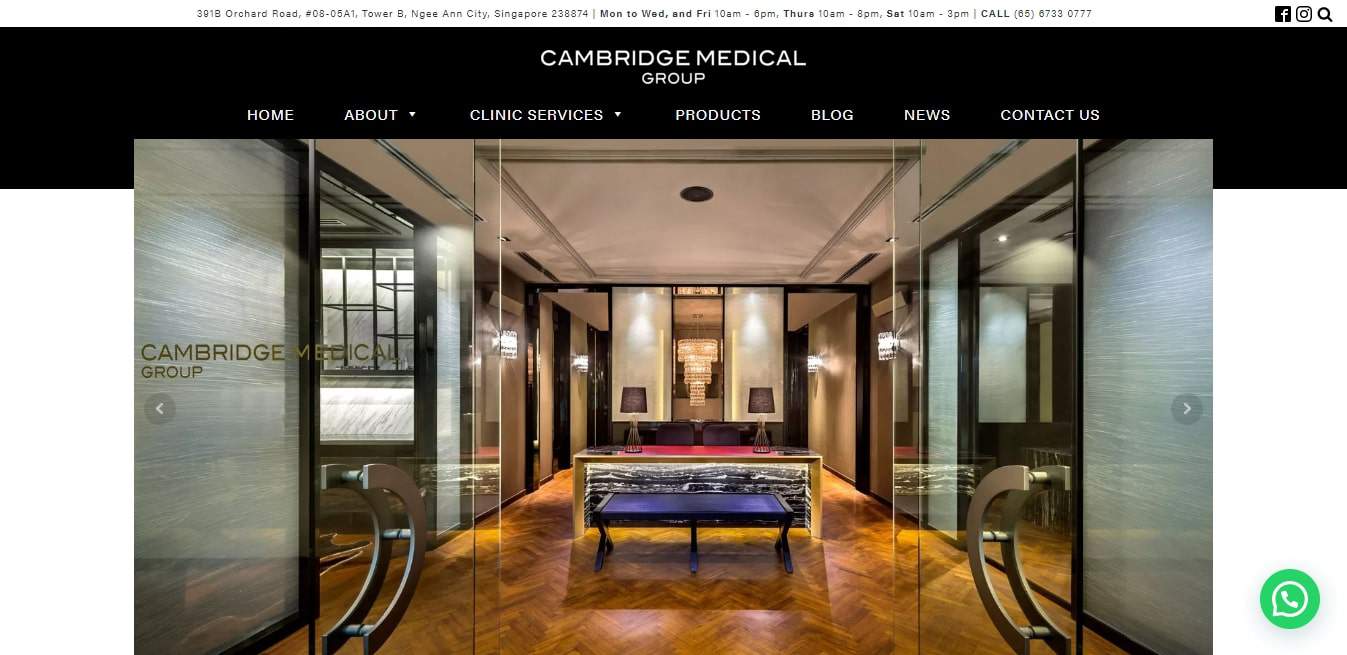 BEST FOR

Advanced chiropractic solutions

WEBSITE

http://macquariechiropractic.com/

ADDRESS

Tanjong Pagar Clinic SBF Center Medical Suites 160 Robinson Road       #03-03 Tanjong Pagar (MRT exit F) Singapore 068914

Ang Mo Kio Clinic 720 Ang Mo Kio Ave 6 #01-4128 Singapore 560720

CONTACT DETAILS
+65 9823 5262/+65 6286 3638 | [email protected]
OPERATING HOURS

Mon to Fri: 12pm – 8pm

Sat & Sun: 9am – 1pm
Macquarie Chiropractic currently has two operating clinics that offers top-rate services for adults, children, athletes, pregnant women, etc. Their clinics are equipped with high technology, backed with reputable experts to ensure the effectiveness of the procedures and most importantly the safety of their patients.
At Macquarie Chiropractic, they accommodate patients who are suffering from lower back & neck pain, scoliosis, acid reflux & ear infection, neurological conditions, and etc.
They also offer wellness classes, particularly yoga to promote a healthier lifestyle and help people relieve their stress while doing something fun and enjoyable.
Highlights
Knowledgeable and highly experienced professional chiropractors

Treats a wide scope of chiropractic conditions

Advanced treatment technologies
Customer Reviews
The patients of Macquarie Chiropractic have one thing in common when it comes to giving reviews to the team. It is that the doctors have truly helped them overcome their pain in a very comfortable way. Plus, the staff are also warm and accommodating which is very helpful in their condition. Here's a review written for Macquarie Chiropractic by one of their previous patients.
"There's once a time I cant walk because of pain, doctors that i met seem very eager to do urgent surgery, as a solution and given me too much pain killers. I've decided to seek chiropractic help cos my lower back pain comes & goes. I was hesitant at first and was afraid of might go wrong. When we met Dr.Seow, we really felt he truly cares about me as a whole & not just treating symptoms. He is best on what he does and i will be forever indebted to him. He is what a doctor should be like. Kudos to all of his staffs that were very caring & compassionate too."
8. Agape Chiropractic Clinic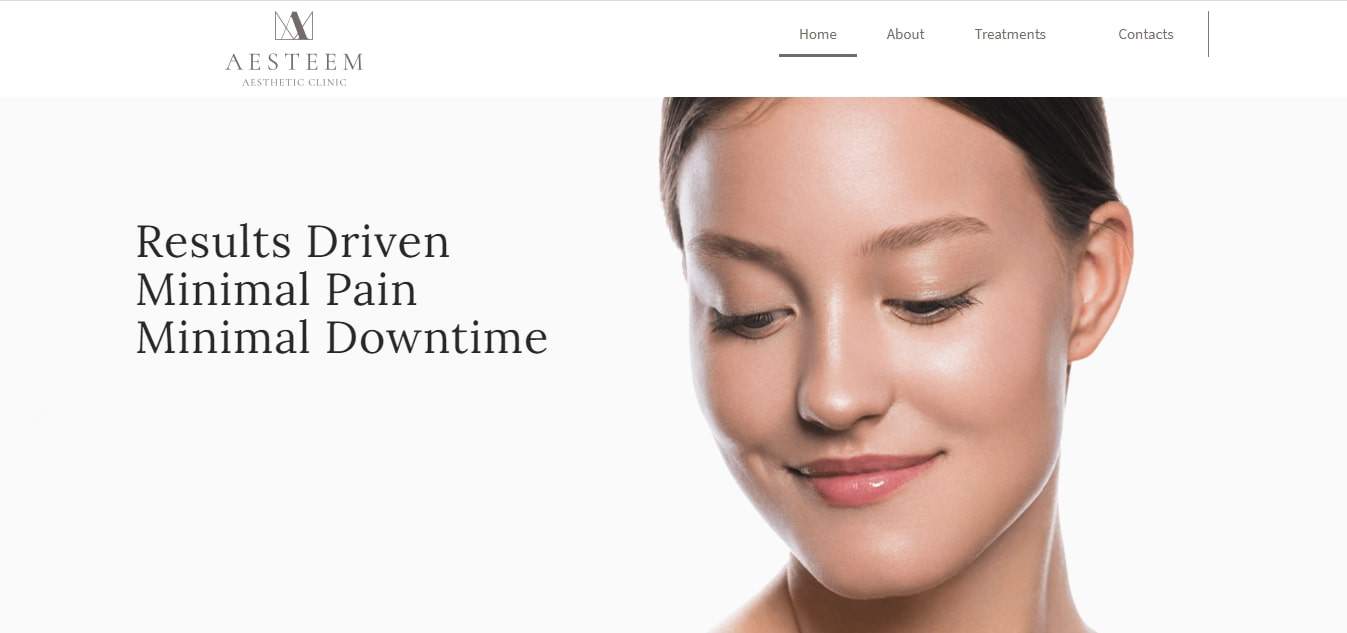 BEST FOR

Athletes and pregnant women

PRICING

Contact for rates

WEBSITE

http://www.agapechiro.com/

ADDRESS

400 Orchard Road #05-02 Singapore 238875

CONTACT DETAILS
+65 6836 7595 | [email protected]
OPERATING HOURS

Monday

9am – 1pm

2pm – 5pm

Tuesday 9am – 1pm 2pm – 5pm

Wednesday   Closed 1pm – 5pm

Thursday 9am – 1pm 2pm – 5pm

Friday 9am – 1pm 2pm – 5pm

Saturday 9am – 1pm   Closed

Closed on Sundays and public holidays
Athletes and pregnant women need not to endure more pain because Agape Chiropractic Clinic has just some of the best chiropractic facilities for their specific needs. 
While there are various techniques and procedures in conducting this kind of treatment, Agape Chiropractic Clinic  makes sure to employ these through the help of their most reliable and professional experts.
The clinic is also equipped with state-of-the-art facilities to help their patients improve their conditions in a less painful, if not entirely pain-free, way.
Highlights
Comprehensive range of chiropractic techniques

Top-rate equipments and facilities

Accurate procedures
Customer Reviews
Agape Chiropractic Clinic has always been one of the most trusted clinics in Singapore. They have a diverse range of clients that suffer from various complex conditions yet they were able to accommodate them through their promising expertise. One of their clients, a violin teacher, had left this review.
"Since my first visit to address all my aches and pains caused by long hours of violin playing, Agape clinic has become my first stop clinic for anything medical. Dr Ho's knowledge is extensive and his diagnosis can be easily understood by a layman. I highly recommend this clinic if you are looking for a chiropractor."
9. Dr Gary Tho
BEST FOR

Pain relief

WEBSITE

https://www.drgarytho.com/

ADDRESS

360 Orchard Rd., International Bldg., Singapore 238869

CONTACT DETAILS

+65 67334439

OPERATING HOURS

Monday: 10:00 am – 7:30 pm

Tuesday: 8:30 am – 6:30 pm

Wednesday: 10:00 am – 7:30 pm

Thursday: 8:30 am – 6:30 pm

Saturday: 8:30 – 2:00 pm
Dr. Gary Tho is a chiropractor that has a life-long goal to inspire and empower people. He found his profession as a way to enable people to be the best that they could be. 
His specialization includes musculoskeletal pain and injuries to unleash the utmost potential of everyone. His clients include professionals, athletes, hard working parents, and many more. 
At his clinic, he relieves pain relief brought by posture, fatigue, injury, and others. They also offer massage for athletes, lymphatic drainage for water retention, pre & post natal massage. He also evaluates your nutrition to answer some of your lifestyle concerns. 
They also provide personal training and rehabilitation to recover or prevent injuries. 
HIGHLIGHTS
Online Booking

Different services for a wide range of customers

Personal training

Pain relief after one session
CUSTOMER REVIEWS
Patients of Dr Tho are mostly satisfied with the services that they provide. In fact, they got a 5.0 star rating on Google. 
Joanne Lee has a problem with her posture and she visited Dr Tho to resolve the stiffness on her shoulder and back area. 
"My first visit to Dr Gary provided me with so much relief! Amazing! Just one visit!  Each and every time I go for a tune up, my body feels as good as new."
Jolin Chen saw immediate results after feeling the relief of her lower back and butt soreness. 
"What is special about Dr Gary is his affability and meticulousness. He has a keen read of his patients' responses and moods, and is always adapting to the same."
10.  Natural Healings Chiropractor
BEST FOR

Corporate wellness program

PRICING

$38 

WEBSITE

https://www.naturalhealings.com.sg/

ADDRESS

133 New Bridge Rd, #B1-38 Singapore 059413; 

21 Jurong Gateway Rd, #04-06 Singapore 608546; 

2nd Floor, Lot 13, 205 Hougang Street 21 Singapore 530205;

930 Yishun Ave 2, #B1-49 Singapore 769098; 

10 Sinaran Dr, #09-06 Singapore, 307506; 

80 Marine Parade Rd, #10-08 Singapore 449269;  

301 Upper Thomson Rd, #03-14 Singapore 574408

CONTACT DETAILS
+65 8138 6088 | [email protected]
OPERATING HOURS
Operating hours
Natural Healings Chiropractor is regarded as among the top in the field. They have over 8 clinics around the country. This signifies how established the company is. As for the customers, this symbolizes their trust and confidence with the doctors in charge.
They are proud to present a revolutionary way of healing people—both internal and external treatment. Throughout the years, this kind of system has been adopted by many. 
Highlights
World class service

Customer perks

Proven results
Customer Reviews
The clinic assures its clients that they will feel the relief and comfort once they treat them. Truthfully, customers have testified about the great result of their session:
Overall, a great experience at Natural Healings Kovan branch attended by Dr. Jason Ellis and his team who are all professional in tending to the need of my condition in order to treat me correctly by giving the right attention, care and tips in order to have a general well-being of my body since Chiropractic is not magic. It's a lifetime of taking care of your own body with the care of your Chiropactor. Thank you Dr. J! – Wai Yee Wong
11. Family Chiropractic Clinic
BEST FOR

Customized chiropractic treatment plans

WEBSITE

https://www.familychiropractic.com.sg/

ADDRESS

302 Ang Mo Kio Ave 3, Block 302, Singapore 560302

CONTACT DETAILS

+6565544339 | Whatsapp/ SMS : +65 8280 1590

OPERATING HOURS

Mondays – Thursday

10:00am – 1:00pm / 3:00pm – 7:30pm

Saturday

9:00am – 1:00pm

Friday, Sunday & Public Holidays

Closed
Family Chiropractic Clinic is a family-oriented clinic in Singapore that caters to a wide range of health concerns for all ages. Their treatment plans include Chiropractic Adjustments,  Active Release Therapy, Trigger Point Therapy, Pediatric and Geriatric chiropractic, and etc that address numerous concerns from migraines to ankle pain.
Their in-house chiropractors have years of combined experiences in the field, thus you are guaranteed to be in safe hands if you choose to avail the services of Family Chiropractic Clinic. Note that treatment sessions differ from each client, nonetheless all are guaranteed to improve your wellness.
Highlights
Expert and licensed chiropractors

Extensive range of treatment plans

Comprehensive pre and post examinations
12. Elite Spine Centres
The mission of Elite Spine Centres is to provide the people in Singapore some first-class physiological treatments that will help ease their pain and injuries. 
Applying proper and quick procedure is vital in addressing concerns like this that is why they make sure to conduct initial assessment on the patient's current condition and from there they will design a program that is suitable and deemed effective for them.
Dr. Michael Bryant, the in-house chiropractic specialist is a member of the Alliance of Chiropractic (AOC) Singapore and along with his team, he guarantees optimal solutions for your therapeutic needs.
Highlights
Extensive range of conditions treated

Therapeutic technologies and modern chiropractic

Highly-qualified specialists
With our list of the best chiropractors in Singapore, we hope that you can immediately have a consultation and have your condition checked by reliable health professionals.
If you know of more clinics that deserve to be in our list, share each one with us and let us know why you'd like to recommend their services.
Oh, and in addition to the best chiropractors in Singapore, you might also want to consult with other healthcare professionals. This includes the best orthopaedic specialists in Singapore, which also offer healing treatments and therapies.