The Top 10 Best Osteopaths in Singapore
For those who are suffering or recovering from a muscle injury, it's highly recommended to consult with the best osteopaths in Singapore.
These physicians specialise in treating chronic illness or muscle injury through medications, therapies, and surgeries. They also use hands-on treatments to improve physical mobility.
Here are the best osteopaths in Singapore who've successfully treated and helped thousands of patients to have better health and wellness management.
(This list is in no particular order.)
Iqra Kazee – The Osteopathic Centre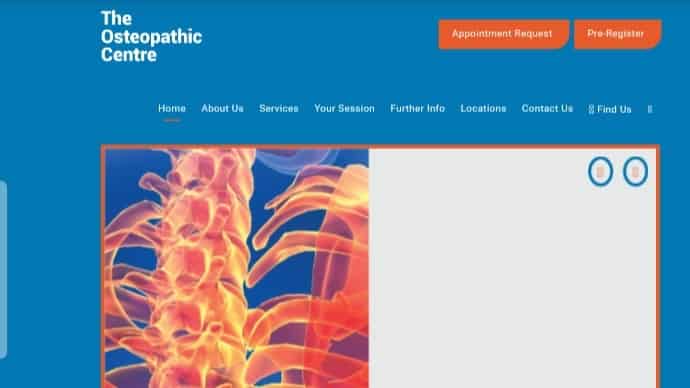 Being someone who enjoys playing basketball and cricket in her spare time, Iqra Kazee earned a Master's degree in Osteopathy due to her keen interest in sports therapy.
She completed her internship at the Osteopathic Sports Care Association (OSCA) where she learned different treatments for athletes.
This includes pre/post game osteopathic care throughout the season at competitions as well as pitch-side first aid. She has experience in treating athletes participating in charity basketball and football matches.
Her expertise covers various conditions, ranging from acute to chronic pains such as sporting injuries. Aside from this, she has also treated prenatal women and guided them during the first pregnancy journey.
Highlights
Pre/post game osteopathic care for novice and professional athletes
Treatments for prenatal women
Edge Healthcare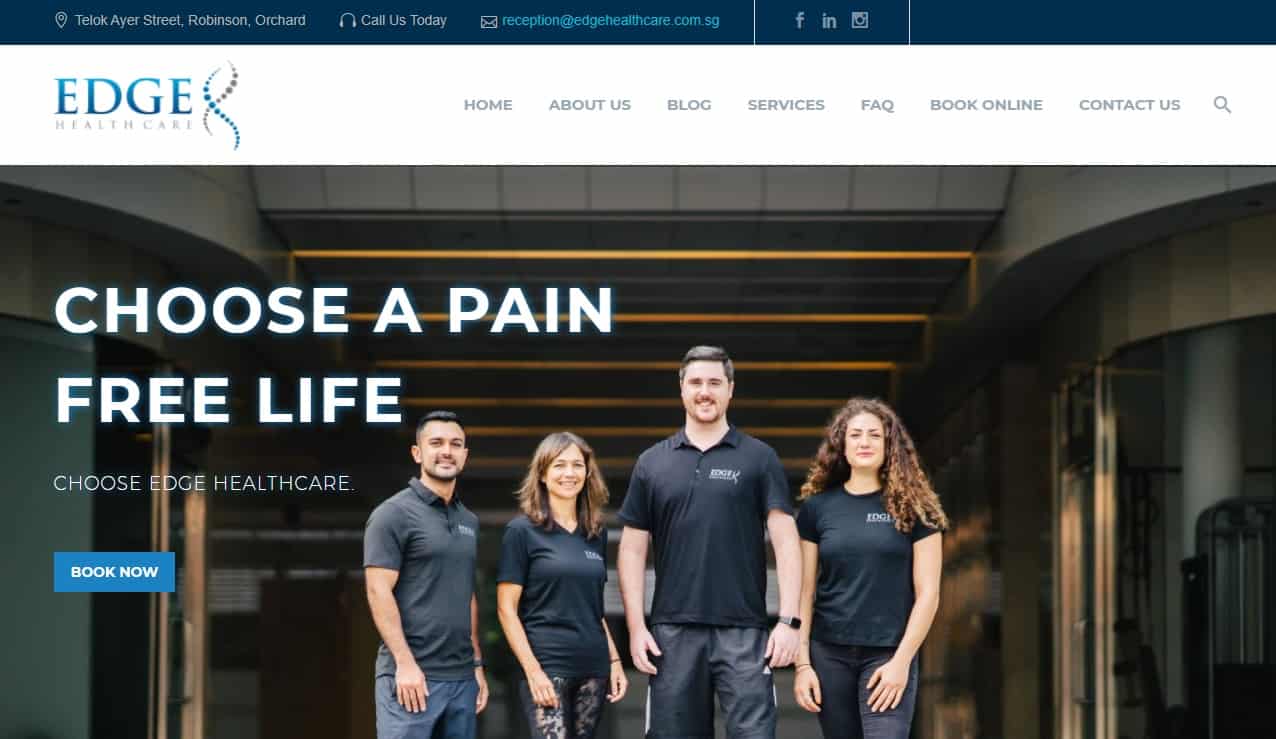 After graduating with a Masters in Osteopathy in London, Neri has worked in various clinics and now she's working at one of the leading clinics in Singapore. She uses a strong approach with  a wide range of osteopathic treatments.
This involves joint medications, mobilisations, dry needling, soft tissue work and taping. She also believes that the treatments will only be effective if the patient is determined and has the will to improve their health condition.
She has treated work and sport injuries, organ-related conditions, and female pelvic health conditions. Due to her broad array of specialities, she has become the best osteopath in Singapore for many locals.
Highlights
Treatments for work and sport injuries
Treatments for painful periods and recurrent cystitis
Adam Wong – Orchard Health Clinic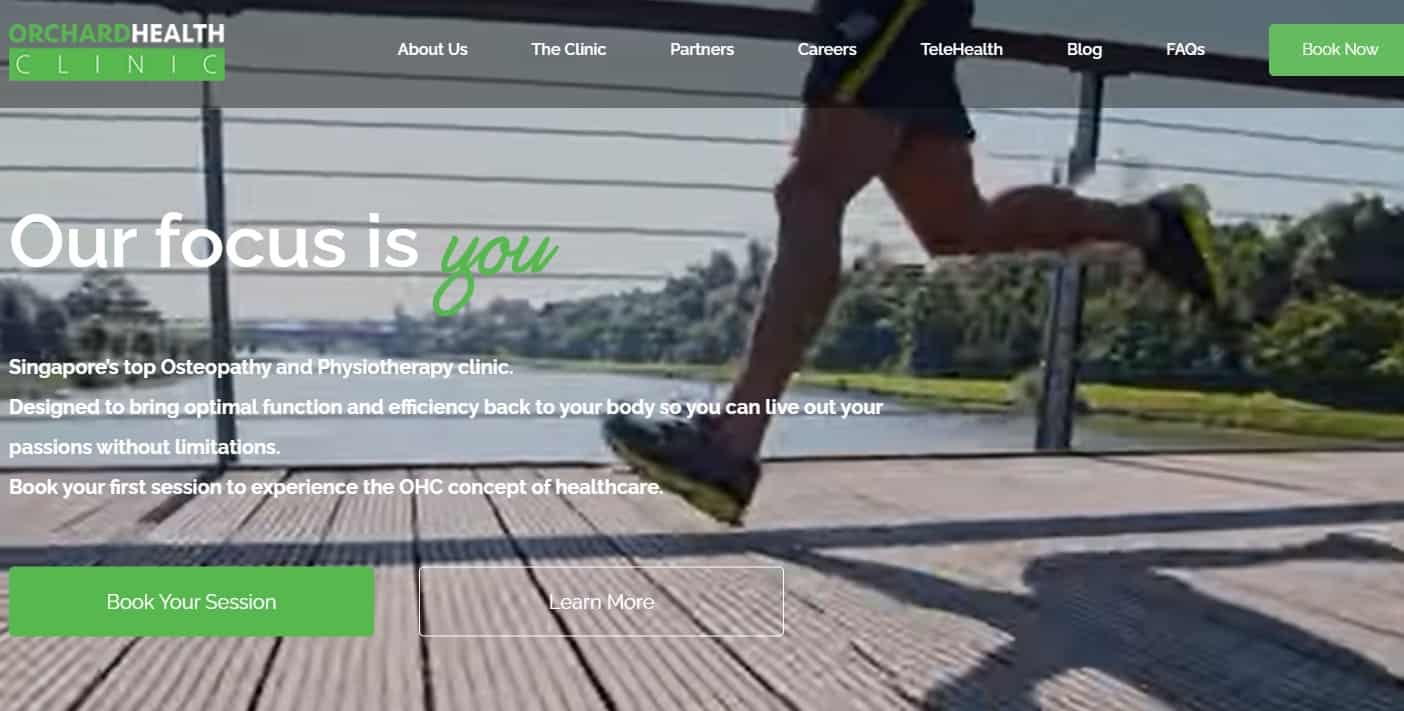 | | |
| --- | --- |
| BEST FOR  | Treatment and care for elderly |
| WEBSITE | https://www.orchardhealthclinic.com/ |
| ADDRESS | 230 Orchard Road, Faber House #04-232, Singapore 238854 |
| CONTACT DETAILS | +65 9127 3178 |
| OPERATING HOURS | Monday to Saturday: 9am – 6pm |
Adam Wong graduated with a Masters in both Osteopathy and Public Health. He specializes in geriatric care and treats elder patients who are suffering from severe conditions.
His expertise also covers pregnancy care and treatment for joint pain of musicians. He's known for using a structured treatment approach to improve lifestyle habits and regain functionality.
He's well-versed in incorporating visceral and spinal manipulation techniques to achieve the desired outcome for his patients.
Highlights
Geriatric care
Pregnant women care
Multilingual specialist
Grace Yap – City Osteopathy & Physiotherapy Clinic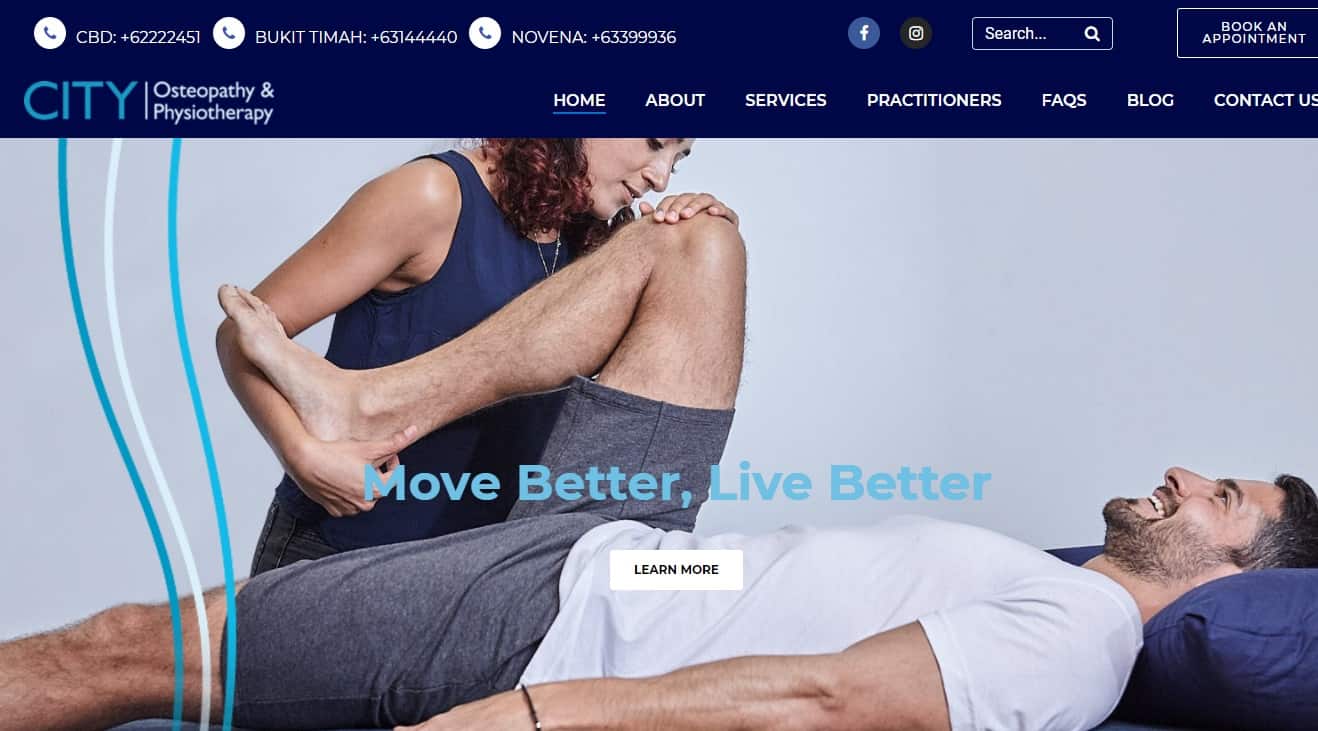 For those who've been expecting postural pain due to long hours of working in front of the desk, Grace Yap specialises in osteopathic treatment for lower back pain, hip and pelvic pain, headaches, migraines, and neck pain as well.
All of these conditions are usually caused by desk jobs. She's one of the best osteopaths in Singapore who provide treatment for all age groups.
She's known for using a combination of techniques like soft tissue and spinal manipulation with a gentle and relaxing approach to soothe and manage pain.
Highlights
Treatment and therapies for lumbar and pelvic instability
Lifestyle advice and rehab exercises
Victoria Kent – City Osteopathy & Physiotherapy Clinic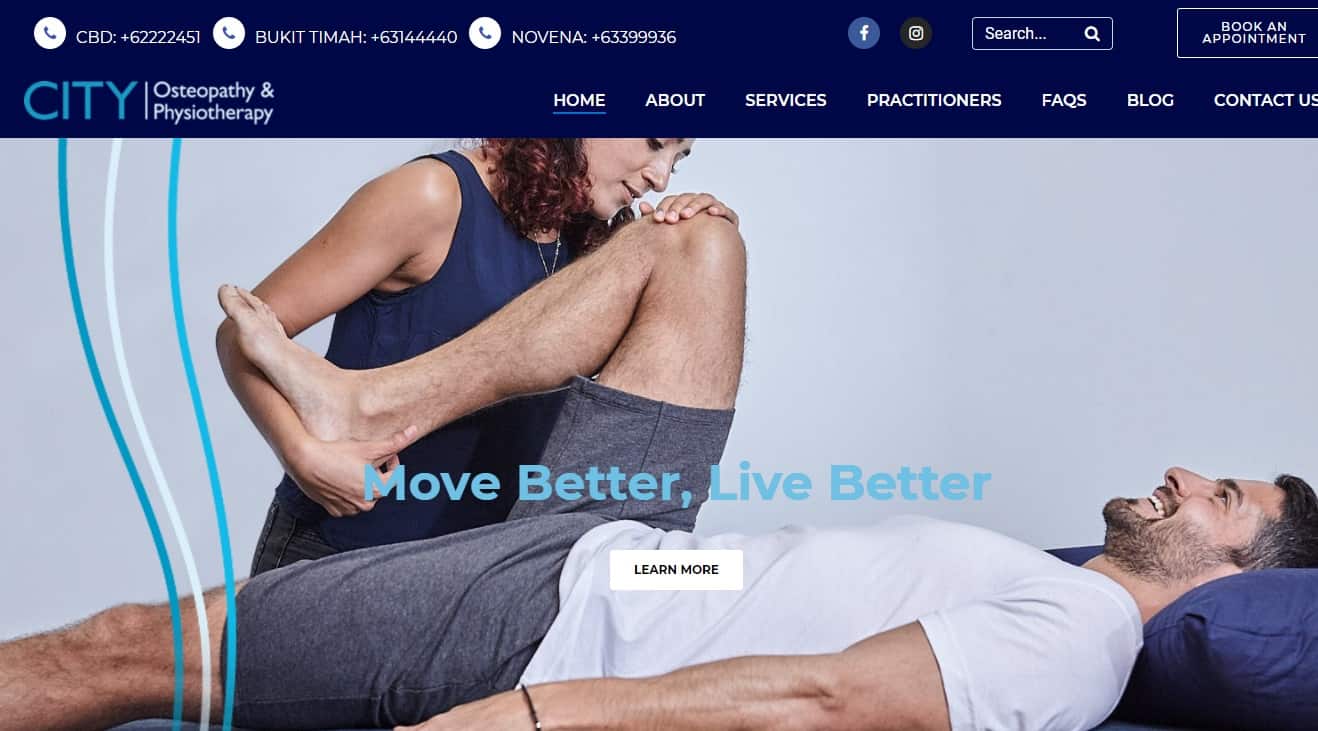 Victoria Kent is from the same osteopathy clinic as Grace Yap (see above), but she focuses on treating patients who suffer from ongoing pain after a trauma. This includes those who've encountered a past or present shock, accident, whiplash or operation.
She also deals with musculoskeletal problems related to pregnancy and postnatal women. Osteopathic care of babies is one of her specialities as well.
Moreover, she used to run her own practice in the United Kingdom. And now, she has relocated to Singapore with her family and is sharing her osteopathic knowledge and experience with local patients.
Highlights
Pregnancy and postnatal health
Osteopathic care of babies
True Chiropractic Group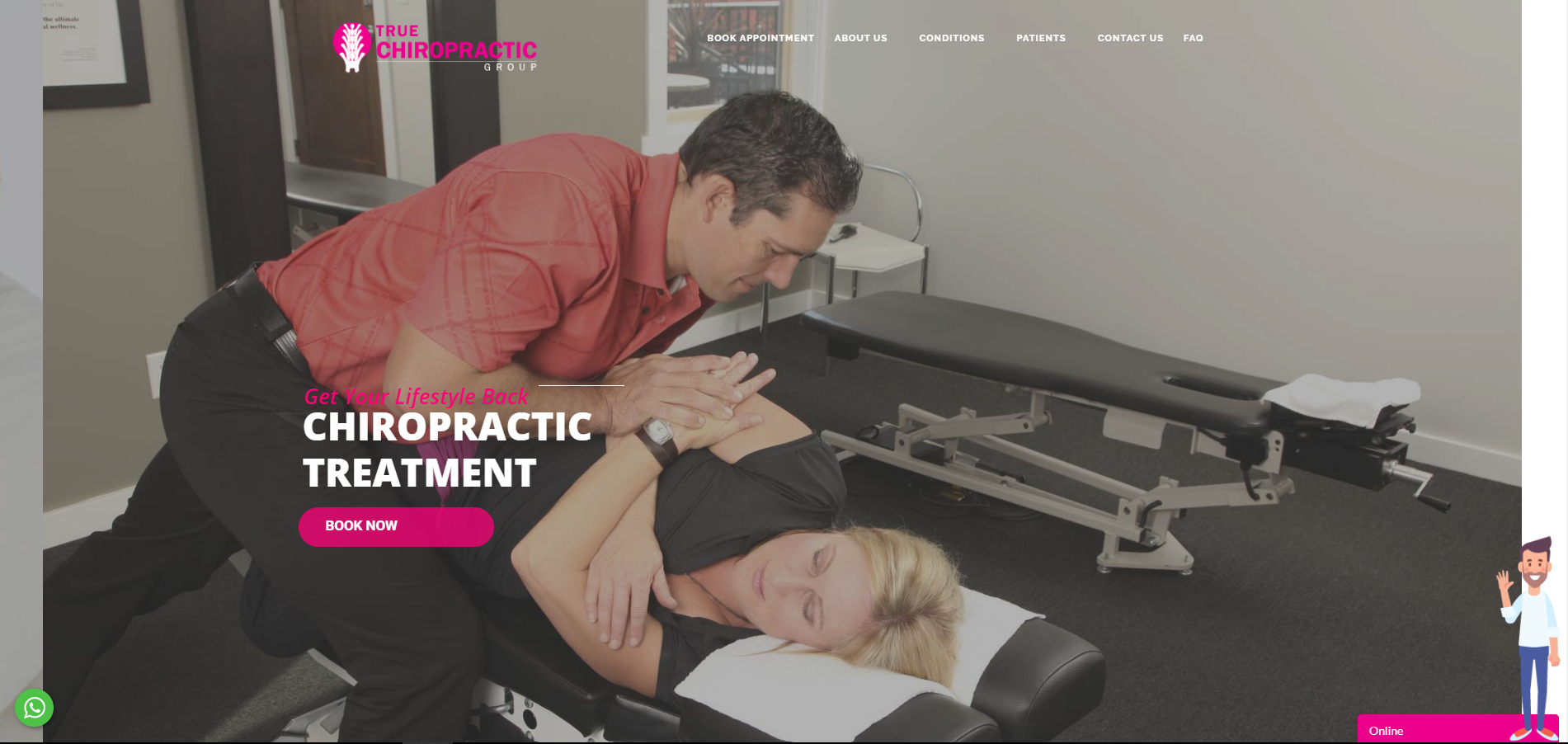 The True Chiropractic Group offers holistic treatments to their patients. As a plus, these treatments are non-invasive and effective.
If you're interested, why not try their Chiropractic starter programme? This complete package offers assessment, screening, and treatment, all for an affordable price.
Highlights
Leading chiropractic group in Singapore
Holistic and non-invasive treatment
Calibrate Health

BEST FOR 
Optimising Performance
PRICING
Enquire for more information
WEBSITE
https://www.calibrate-health.com/
ADDRESS
270 Orchard Road,
#03-01 Knightsbridge,
238857 Singapore
CONTACT DETAILS
[email protected]
+65 8725 6910
OPERATING HOURS
Monday – Friday: 9am – 7pm
Saturday: 9am – 6pm
Calibrate Health offers osteopathic solutions that are innovative and comprehensive. Their team of specialists always stay up-to-date on the latest medical news and techniques.
At the heart of their quality services lies a commitment to customer satisfaction. No matter your medical needs, you can rest assured that Calibrate Health will guide you to wellness as best as they can.
Highlights
Diagnosis and treatment for sports injuries, biomechanical and postural issues
Rehabilitation and manual therapy to help you get to your optimum, not just pain-free
Finding individually-tailored, innovative solutions
Osteopathic Treatment Centre
BEST FOR 
Various neurofeedback treatment programmes
PRICING
Fees
WEBSITE
http://www.osteopathy.com.sg/
ADDRESS
19 Tanglin Road #05-13/15 Tanglin Shopping Centre 247909
CONTACT DETAILS
+65 6734 6440
OPERATING HOURS
Weekdays: 9am–6pm

 

Saturdays: 9am–1pm
The Osteopathic Treatment Centre aims to help its patients achieve holistic wellness. They do this by enhancing the body's natural healing using various treatments. One of these treatments is osteopathy.
Dr David Tio, the Osteopath at the centre, has a deep and colorful understanding of Osteopathy, having learned from professionals who studied under Dr A T Still, the founder of Osteopathy.
Nowadays, Dr David Tio applies his learning by combining modern and traditional means of osteopathic healing. Contact the centre today to learn more about his specialisations. 
Highlights
Pioneer of Total Body Modification (TBM)
Third generation osteopath 
Member of the Australian Osteopathy Association 
Back In Health Singapore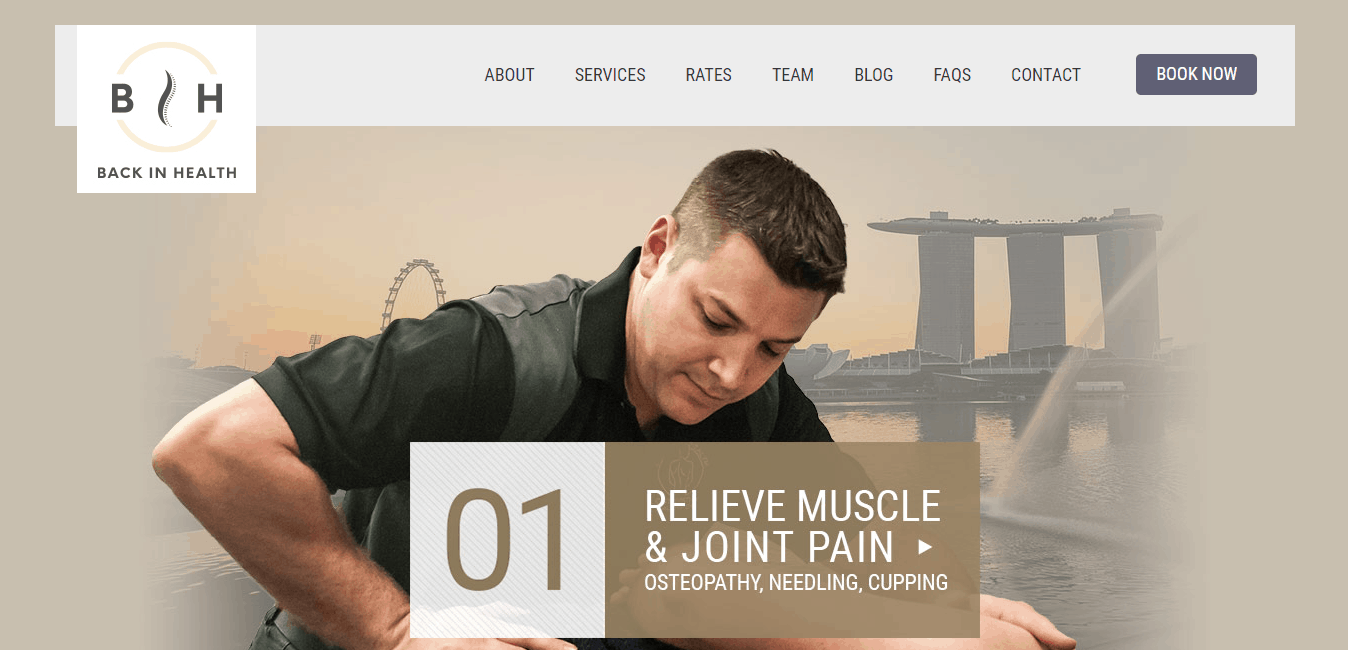 PRICING

Enquire for more information

WEBSITE

ADDRESS

144 Robinson Rd, #10-02 Robinson Square, Singapore 068908

CONTACT DETAILS

+65 9006 8375

OPERATING HOURS

Monday, Wednesday: 9:00 AM – 6:00 PM

Friday: 2:00 PM – 6:00 PM

Saturday: 9:00 AM – 2:00 PM
Back In Health Singapore is an all-around clinic helping those in need of help relieving pain due to sports, pregnancy, workplace stresses, and injuries. So, to provide relief and improvement, Back In Health Singapore does osteopathy, physical therapy, and chiropractic.
You can expect a 45-minute initial consultation with your Back In Health osteopath. After determining what your body needs, your osteopath then creates a treatment plan consisted of 30-minute osteopathic sessions.
While Back In Health doesn't require referrals from your primary care doctor, it still is open to collaborating with your other healthcare providers. This way, they can provide you with holistic health results.
To make its services accessible, Back In Health has two clinic locations in the country. The clinic even allows clients to choose a specific date and time for their appointment.
All clients need to do to avail of Back In Health's services is to fill out its comprehensive yet user-friendly online forms. Besides, this osteopathic clinic also accepts appointment scheduling requests via phone, WhatsApp, or email.
Highlights
Holistic health techniques

30-minute osteopathic sessions every 10-12 days

2 locations in Singapore

Detailed online appointment forms
Osteopathy Health Care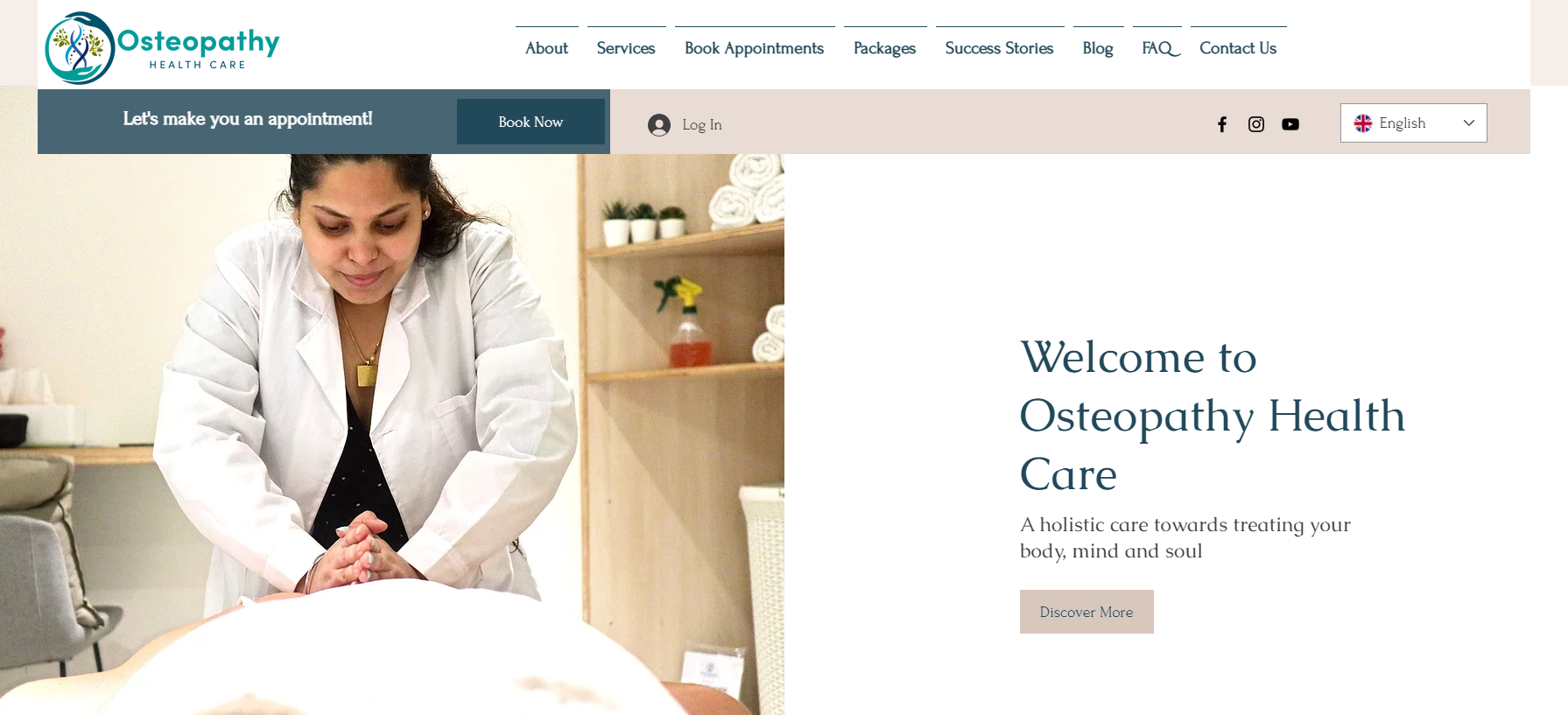 PRICING

Enquire for more information

WEBSITE

ADDRESS

Anson Clinic #21-01,  79 Anson Rd, Singapore 079906

Dempsey Clinic: Core Collective, 27A, 30B/C, Loewen Rd, Singapore 248839

CONTACT DETAILS

+65 8790 9079

OPERATING HOURS

Monday-Friday 8am-8pm

Saturday 8am-6pm

Sunday 8am-4pm
After practising physiotherapy for many years, Dr Shruti decided to embark on a journey to treat the body more holistically. She completed her Masters Degree in Osteopathy from Sri Sri University, India and Diploma in Osteopathy from National Academy of Osteopathy, Canada.
Her patients have always spoken highly of her holistic approach in treating oneself at the root. She is committed on educating mindfulness and breath work to reduce stress and anxiety which forms the basis for any disease formation in the body.
Her expertise includes musculoskeletal pain management, TMJ, migraine, cranio-sacral therapy, Child Osteopathy, Women-hormone related complaints, Pregnancy care, sports Injuries and also Cancer Care.
Highlights
Tailored treatments

Addresses a wide range of issues
Accommodates patients of all ages
As you can see from the list above, osteopaths specialise in an extensive range of muscle treatments. So whether it's a minor or major health issue, it'd be a great help to consult with them.
For more options, you might want to see these best chiropractors in Singapore. These specialists treat chronic pain in spine muscles, reducing back pain, posture problems, slipped disc issues, and more.