The 6 Best Thrift Shops in Singapore
Keeping up with the trends or classic styles can be costly, especially if you only know of high-end brands to follow. So if you're not sure where to look for good-quality yet affordable items, you should visit the best thrift shops in Singapore.
During shopping sprees, we often see a lot of shops around the city but take a long time to find a desired style or price point. Sometimes, we're not even sure if the quality of stock makes it worth buying.
This is where having a list of the best thrift shops in Singapore can come in handy. That's why we've searched all over the island to see which ones are the most recommended due to stock range, quality, and price tags!
1.  Something Old Something New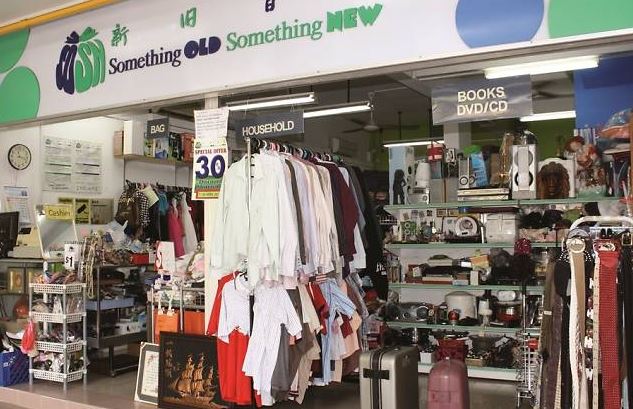 | | |
| --- | --- |
| BEST FOR  | Fashion and household items |
| WEBSITE | Facebook |
| ADDRESS | #01-91 Blk 89 Bedok North St 4 Singapore 460089 |
| OPERATING HOURS | Mon-Sat 8am-8pm |
With the many branches of Something Old Something New, they've truly proven that they're one of the most well-known and best thrift shops in Singapore.
From clothes, bags, and shoes, to household items and much more stuff, they have it all — so if you're looking for a one-stop thrifting shop, then this is the place to be!
The price starts at $1, which is pretty much the lowest price that you can get from a store. Most items are pre-owned but still in good condition, so everything is absolutely worth it!
Most importantly, they're supported by a community that trains and employs people recovering from psychiatric conditions. This is one of the many reasons why they've stayed successful throughout the decades.
Highlights
One-stop shop
Items as low as $1
Customer Reviews
Many customers have enjoyed shopping at Something Old Something New because of their range of items, convenient locations, fitting rooms, and cheap prices. A customer from Google Reviews shared this feedback:
"A thrift shop tucked in the corner of Simei. Located at Simei Care Centre. Racks and racks of clothing, shoes, books, CDs, DVDs, misc bric-a-brac could be found here. The best part: there's also a fitting room with a mirror! Perfect for trying on potential buys. Prices are fixed and affordable. The shopkeeper is friendly and helpful! Worth a trip down if you're in the vicinity."
2.  MINDS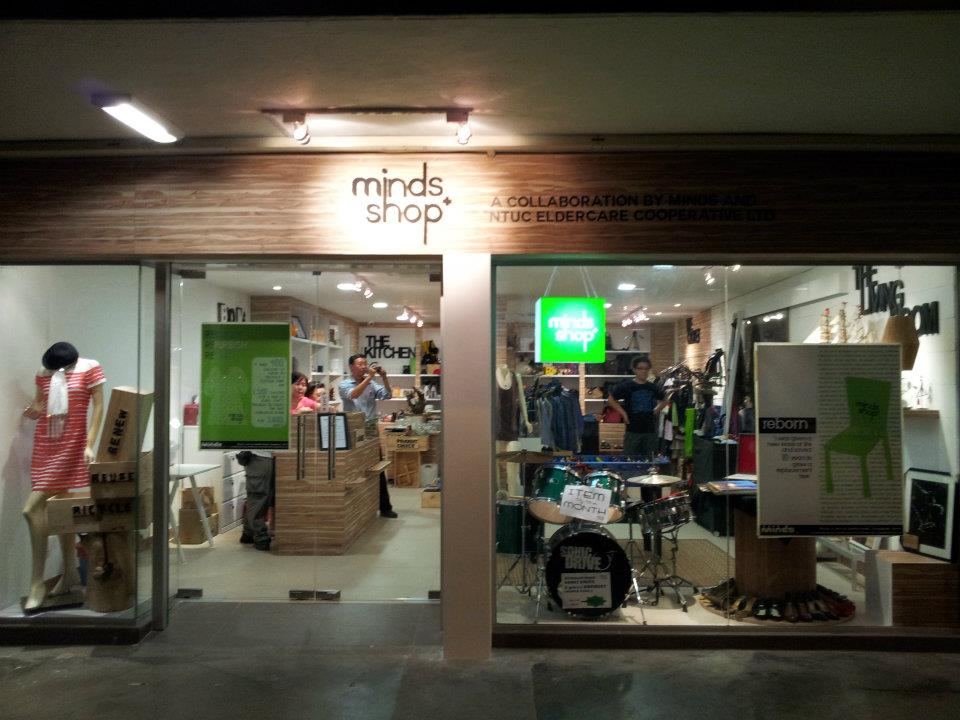 MINDS is another famous thriftshop store on the island that has already established flagship stores in just a span of a few years.
They sell clothes, houseware, furniture, and collectables — so you can say they're one of the best thrift shops in Singapore that feature a broad range of items.
For their furniture, they have modern classic and country-style designs. Meanwhile, their apparel section consists of clothes and accessories for the whole family.
Ornaments to add beauty to your home and houseware for efficient use are also included in their catalogue.
Similar to the previous option, they've also partnered with a healthcare community that focuses on employing the elderly, giving them the chance to use their years of experience.
Highlights
Wide range of items
Accessible locations
3.  Salvation Army Praisehaven Mega Family Store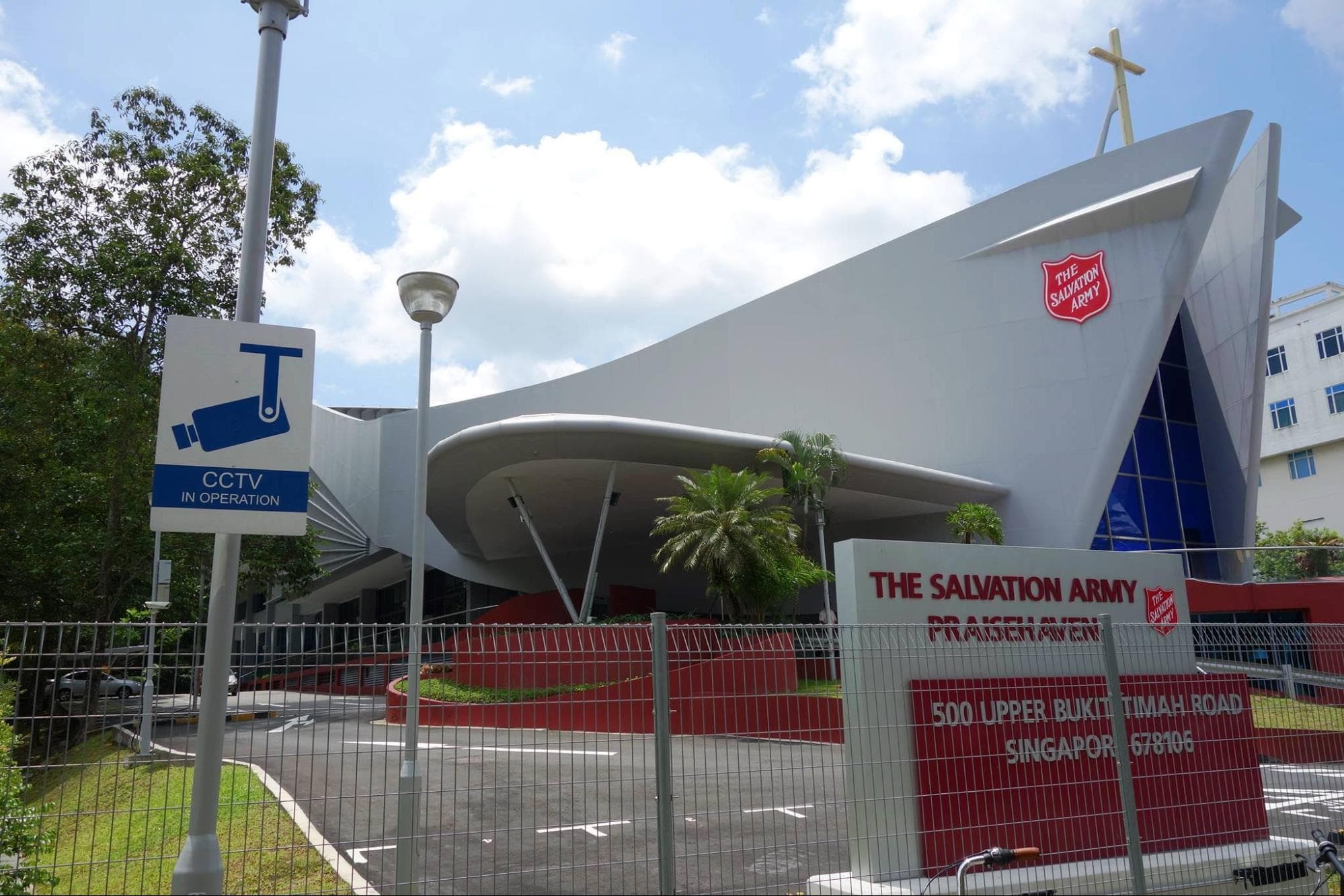 BEST FOR 
Full range of items – including books!
WEBSITE
https://www.salvationarmy.org/singapore/praisehaven
ADDRESS
500 Upper Bukit Timah Rd, Singapore 678106
CONTACT DETAILS
+65 6349 5312
OPERATING HOURS
Monday – Thursday : 10am – 6pm
Friday – Saturday : 10am – 9pm
Being the largest and one of the best thrift shops in Singapore, Salvation Army Praisehaven Mega Family Store is filled with everything that you need! They offer second-hand clothes, furniture, household items, and even books so for the book lovers out there — so this is a must-visit place!
Other stuff like scooters, ornaments, and more can also be found in this store. All of the earned funds are used for the Salvation Army, giving you the opportunity to help our fellowmen.
Highlights
Biggest thrift store
Full range of items
Customer Reviews
Customers were very satisfied with the full set of items at Salvation Army Praisehaven Mega Family Store. They mentioned the variations and economic prices, making them a must-visit shop.
A customer shared this experience on Google Reviews:
"As far as I know it's the biggest salvation army thrift store in Singapore. They have everything from clothes (dresses, shirts, pants, shoes, etc.) for men and women (more for women though), a wide variety of used books and small stuff such as household appliances and bags. For clothes, the price ranges from 5SGD to about 15SGD. You should bring some time because browsing through all the clothes rail might be worth it. Sometimes quite uniqe pieces can be found! Also, there are a lot of books which cost 3-6 SGD each."
4.  New2U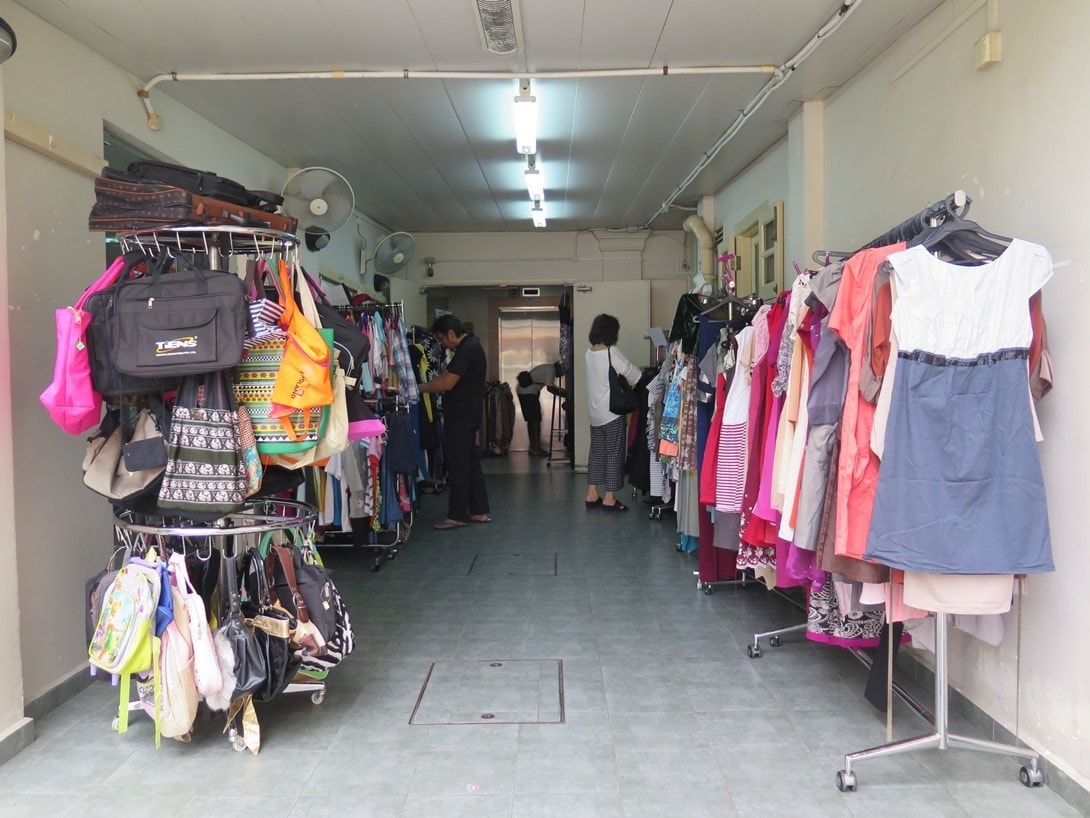 New2U is part of the Singapore Council of Women's Organisations, in which the proceeds are used for the benefit of various communities. You can find pre-loved but high-quality clothing, household items, ornaments, accessories, and also books.
Their offered price range starts from the lowest possible cost of $1 as well. Aside from this, they also have special promotions for students — so if you're currently preparing for the upcoming school year, you should definitely visit this store!
Moreover, they accept donations if you have some items that you no longer need but think are still in good condition. With their range of items and additional promotions, they're indeed one of the best thrift shops in Singapore.
Highlights
Special discounts for students
Accept donations
Customer Reviews
New2U has gained a lot of loyal customers who keep on coming back because of their fair range of goods, most especially with their branded women's clothes. A customer gave this review on Google Reviews:
"It's hard to run thrift shops in Singapore due to high rents but this one in the SCWO has been going for years now. One of the rare op shops in Singapore with a reasonable range of books, clothes, toys. There's a larger slant towards female clothes, with a nicer section of branded labels. Prices are reasonable with a regular turnover of stock. Worth a visit."
5.  Refash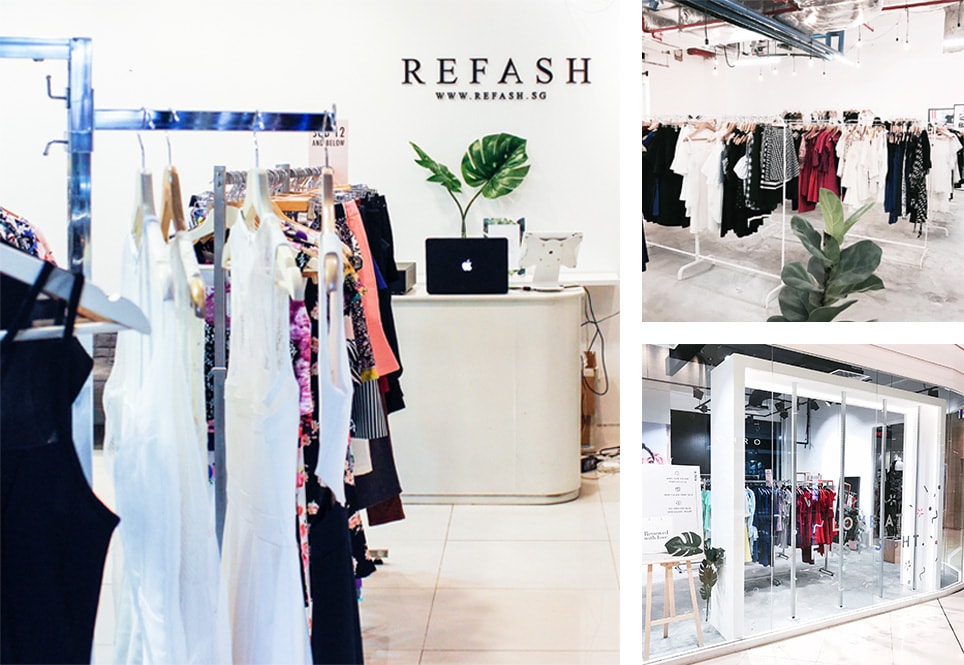 For the fashionistas out there, Refash can be the best thrift shop in Singapore for you! You can instantly find and buy your desired styles and achieve your OOTDs with their convenient online shopping services.
However, if you prefer to personally see the outfits, then you can also visit their physical store at various locations around the island. The most impressive thing about them is that they feature high-end brands such as Zalora, Coach, Zara, etc.
Despite being pre-loved items, you can be sure that the quality is maintained since they come from established brands. They sell tops, dresses, bottoms, watches, bags, and more.
Highlights
Established clothing brands
Rewards for sellers
Free islandwide courier pickup
6. DSA Thrift Shop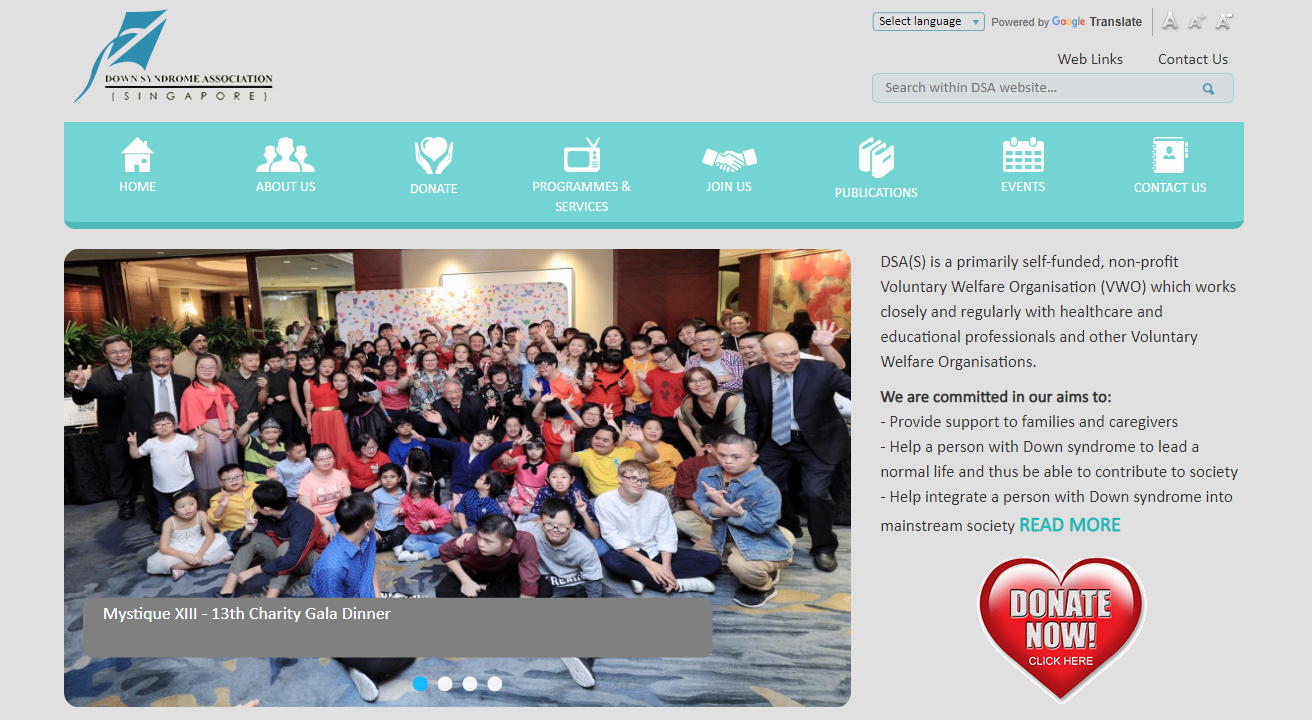 | | |
| --- | --- |
| BEST FOR  | High-end clothing brands |
| WEBSITE | http://www.downsyndrome-singapore.org |
| ADDRESS | Blk 17A, Telok Blangah Crescent, #01-270 Singapore 091017 |
| CONTACT DETAILS | 6271 3811 |
| OPERATING HOURS | Tuesday & Friday: 11.00am to 3.00pm |
For those who enjoy supporting a cause while shopping, DSA Thrift Shop may be right up your alley.
This thrift shop is managed by the Down Syndrome Association Singapore and offers a collection consisting of items received during charity drives. Their catalogue features various fashion and household items, all of which, when purchased, contribute to the non-profit organisation's funding. 
This funding is later used to hold events that cater to those with Down syndrome. 
Highlights
Charity-run shop
Non-profit organisation
Closed on Weekends and Mondays
We've considered each option based on their offered styles, costs, and even locations so we hope that you enjoyed our list of the best thrift shops in Singapore. Make sure to visit at least one of our picks and share with us your thoughts!
As you go on buying new clothes, your closet might probably become full and you may not even notice that a mountain of unwashed clothes is slowly piling up. So to help you with your laundry tasks, we've got you the best dry-cleaning in Singapore, giving you more convenient options to fit this chore into your hectic schedule.