2 Days in Singapore Itinerary: Ultimate Guide
Singapore is such a small country that many people claim they can see all its charms in a single day. There's more to this tiny island nation than meets the eye for the serious traveller, though.
However, if your travel plans can only accommodate a couple of days in Singapore, this post can hopefully serve as your ultimate itinerary and guide. 
But first…
Are 2 days enough to visit Singapore?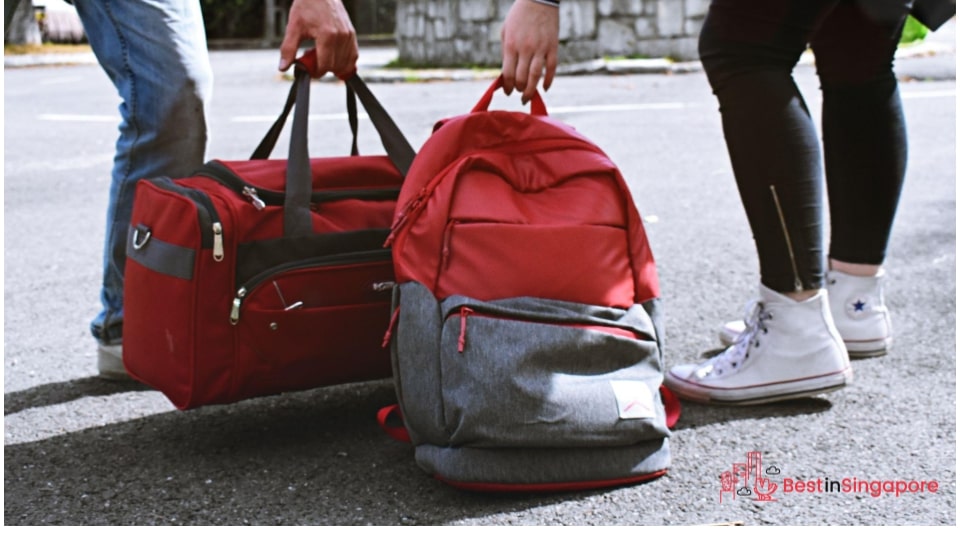 In a previous post, we discussed how many days you should spend in Singapore to make the visit worth it. In it, we mentioned that two to three days are enough to see the country's foremost tourist attractions.
But if you're travelling alone with just a duffle bag in tow, you can still maximise your two-day stay with a thoughtful itinerary to guide you. You'll just need to know the locations, attractions, best times to visit, and how to get to those places beforehand. 
When is the best time to visit Singapore?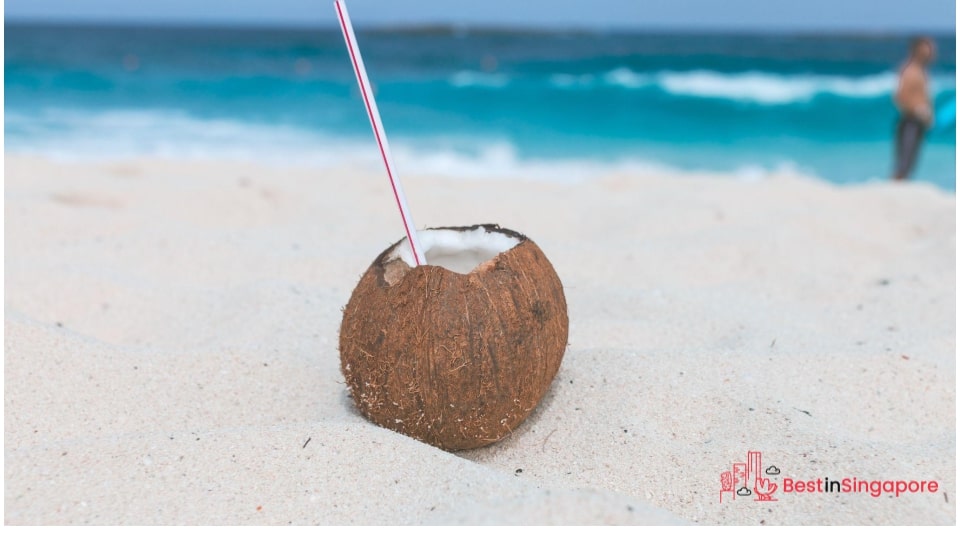 Before packing your travel backpack, first, know when you should visit Singapore and why. Because it's a tropical place, you can expect it to be humid and even downright hot for most of the year.
That's why many people will recommend going to Singapore between December and June when it's relatively cooler and with fewer chances of monsoon rains. To be on the safe side, though, always pack your sunscreen when going to Singapore.
If you do want to time your visit so you can see the Chinese New Year festivals and events in Singapore, make sure to book your flight and accommodations in advance as it will likely be crowded.
How much would a 2-day Singapore budget be?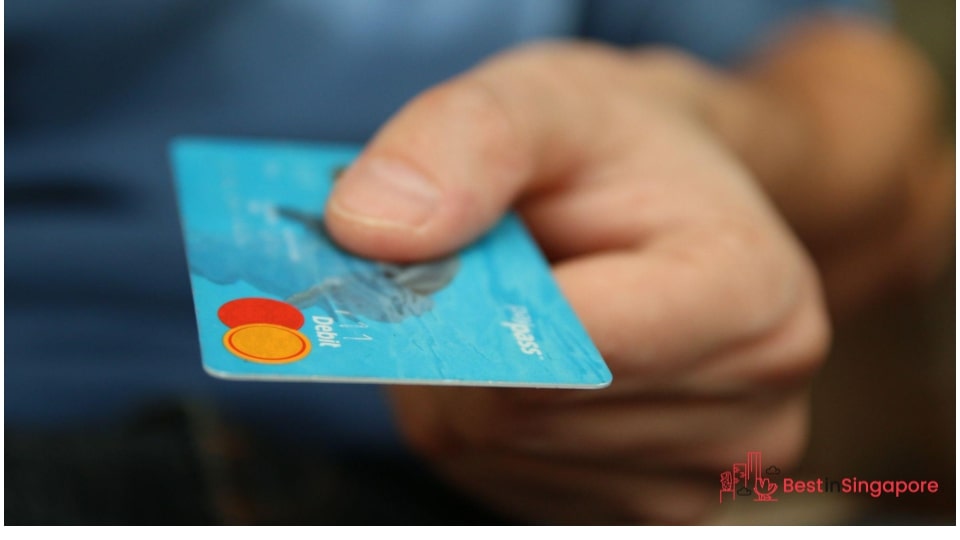 You can make a two-day itinerary trip in Singapore by being smart about your spending. This way, you won't have to spend a significant chunk of your savings on just one trip.
For starters, get a Singapore Tourist Pass (STP) for just S$16 for two days. This allows you to have unlimited rides on public transport along with other perks and discounts.
That and walking to destinations in your itinerary are preferable to always taking a cab since it's cheaper.
You can look at spending around S$165 per day (per person) in Singapore. This includes around S$30 for a full day's meals and an average of S$102 for an overnight hotel stay.
Of course, the more activities you add to your itinerary, the bigger your budget should be. But you can always look for free things to do in Singapore at night if you want entertainment that costs nothing.
What activities can a first-timer in Singapore do?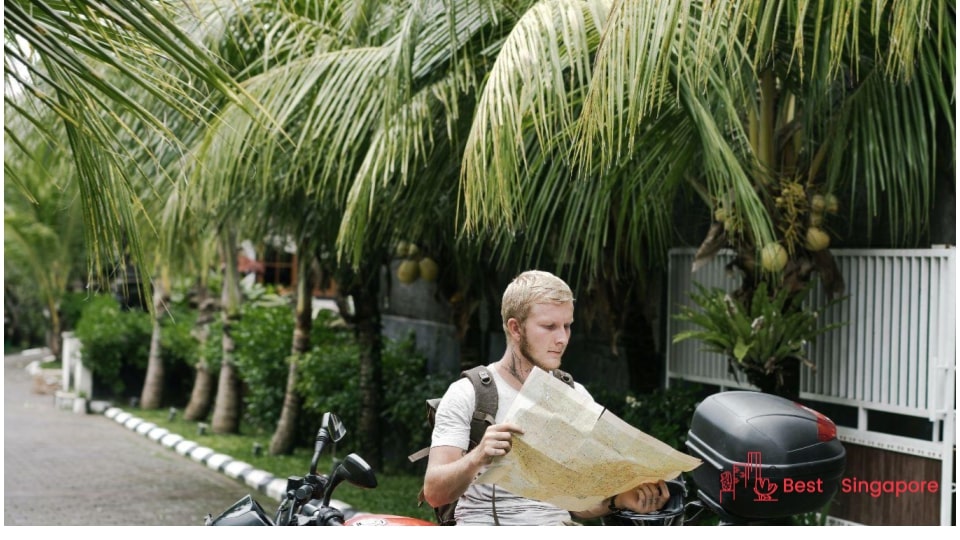 There's so much to do, see, eat, and hear in Singapore for a first-time visitor. Whether you're visiting Singapore with family or by yourself, two days won't be enough for a full Singapore experience. 
But for the eco-friendly traveller working with a limited budget, we've also compiled a comprehensive list to make a travel itinerary that's big on nature and cultural immersion. We included some budget-friendly dining options, too.
The Cultural Experience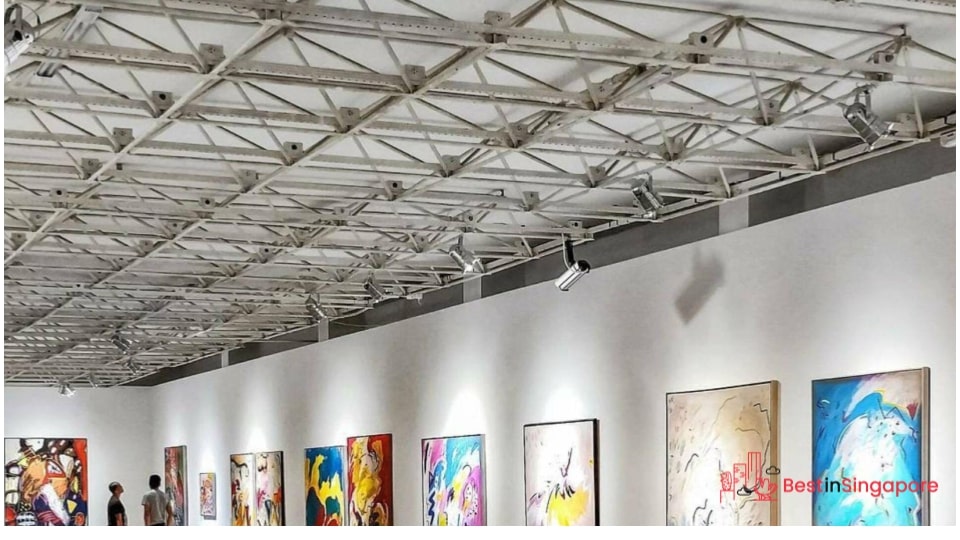 For the first half-day of your Singapore stay, immerse yourself in local culture that's as colourful and vibrant as any big city in the world. You can visit exhibitions and see the exciting juxtaposition of modern skyscrapers with old heritage shops and homes.
1. Visit the ArtScience Museum
Location: 6 Bayfront Ave, Singapore 018974
Hours: 10 AM – 7 PM daily (last entry is at 6 PM)
Getting there: Take the Bayfront MRT or the 133, 77, 857, 97 Buses
Tourist guide tip 🗺️
There's free Wi-Fi, so go ahead and do stuff for the 'gram!
The lotus-shaped ArtScience Museum is one of the most intriguing museums in Singapore. Its exterior and interior design and exhibitions also make it one of the most Instagram-worthy places to visit.
The interactive exhibitions are quite breathtaking, so you might end up spending a lot of time playing and posing with light displays.
And since it's in the Marina Bay area, you can easily insert your museum trip with other fun (and free!) activities in the same location.
Please note that there's an entrance fee of S$14, so you might want to see what shows are up when you're in Singapore to make the visit worthwhile.
2. Go to Chinatown
Location: Chinatown Visitor Centre 2 Banda Street, Singapore 059962 (Behind Buddha Tooth Relic Temple)
Hours: 10 AM – 7 PM daily
Getting there: Take the Chinatown MRT or the 43, 147, 655, 80 Buses
Tourist guide tip 🗺️
Check out the latest events in Chinatown before you go.
Going to Chinatown in Singapore is practically a fixture in anyone's itinerary. Aromatic flavours and colourful scenes will make you feel like you've retraced the steps of early Chinese immigrants in the area.
Some of its must-see spots include the Buddha Tooth Relic Temple and Museum and the Chinatown Heritage Centre for an authentic cultural immersion.
It's also a great place to get cheap treats by way of food and souvenirs.
And if you're looking for unusual items like Chinese medicine and trinkets, make sure to visit the Chinatown Complex. There you'll see a heady combination of pushcart vendors and jewellery shops all in one place.
3. Check out the Arab Quarter
Location: Arab Street starts at Rochor Canal Rd and ends at Beach Rd
Getting there: Take the Bugis MRT, but best to explore on foot
Tourist guide tip 🗺️
Wander into smaller side streets to check out gorgeously coloured shops and homes.
The Arab Street in Singapore is a portal to Singapore's Middle Eastern heritage. It doesn't just offer picture-perfect tourist spots but also unexpected treats for all your senses.
Feast your eyes on the vibrant murals along Haji Lane, and take as many pics for social media as you want. It's also where you can find numerous souvenir stalls carrying everything from exotic scents to colourful Mediterranean glass lamps.
And if you're feeling peckish, check out the mouthwatering offerings of the different restaurants and eateries along Arab Street. There's some good strong Arabica coffee in some of the cafes there, too.
The Nature-Tripping Fix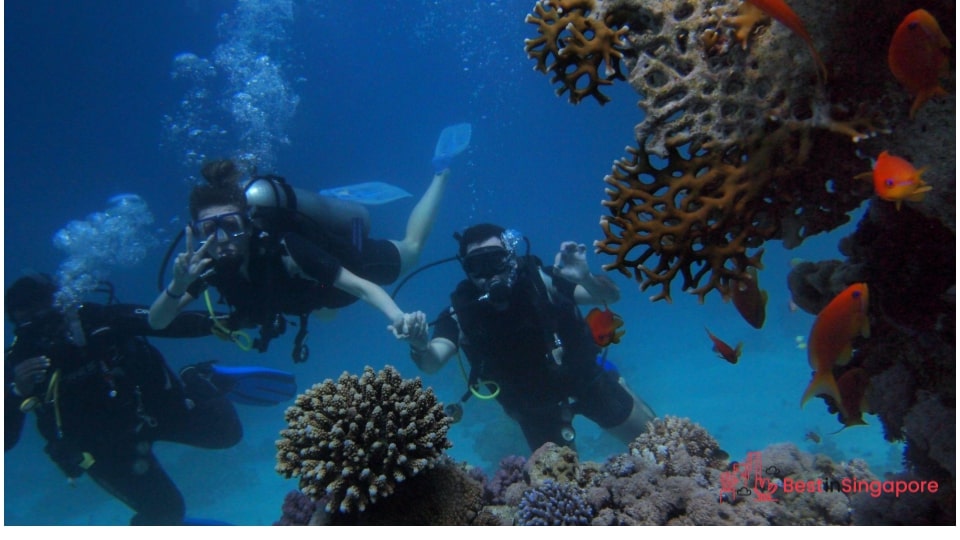 Many regard Singapore as a concrete wonderland through and through, with cosmetic touches of nature here and there. Yet there are still plenty of natural wonders you can appreciate here.
But because two days aren't enough for all of them, we'll focus on places that won't take an entire day to go to.
Aside from the famous Singapore Botanic Gardens, let's look at other great options.
4. See Gardens By the Bay up close
Location: 18 Marina Gardens Drive Singapore 018953
Hours: 9 AM – 9 PM daily
Getting there: Take the Bayfront MRT or the 400 Bus
Tourist guide tip 🗺️
See special events and current shows by checking out the official site.
Visiting Gardens By the Bay will prove to not just be a visual treat but also an auditory one. But it will depend on the time you choose to go to this popular spot in Singapore.
The Supertrees already look stately and impressive during the daytime. But at night, the Garden Rhapsody dazzles its audiences with a gorgeous display of music and lights playing along the Supertree Grove.
It runs for an hour (from 7:45 PM – 8:45 PM) and is free for all viewers in the vicinity. So if you want a romantic night-time picnic, make sure to get there before all the good spots are taken.
5. Go nature-tripping at the beaches of Sentosa
Location: Sentosa, Singapore
Hours: Always open
Getting there: Take the Harbourfront MRT or the 123 Bus directly to Sentosa
Tourist guide tip 🗺️
Check out Sentosa's free attractions if you're budget-conscious.
If you do want to hit the beach during your short Singapore stay, you can do so on any of the beaches at Sentosa. And if you're extra adventurous, consider some Singapore islands to visit while you're at it.
Craving to go somewhere secluded and with no crowds? Consider doing a day trip to rustic Pulau Ubin.
Want something more vibrant and energetic? Then head over to Siloso Beach where there always seems to be a sun, surf, and sand party.
But please note that while some beaches are free to visit, others require a reservation beforehand.
6. Visit the Singapore Zoo
Location: 80 Mandai Lake Road, Singapore 729826
Hours: 8:30 AM – 6 PM daily (last entry is at 5 PM)
Getting there: Take the Khatib MRT or the Mandai Express bus service
Tourist guide tip 🗺️
Some parts of the zoo may be getting repairs so best to check the website for closed areas.
Love seeing exotic animals up close and personal in open surroundings? Then you'll love what the Singapore Zoo has to offer.
Aside from the thoughtful geographical arrangements of thousands of animals covering hundreds of species, the sprawling compound also has themed exhibits for visitors.
You can check out big cat exhibits, animals from Australasia, a huge aviary filled with colourful birds, and other arrangements that mimic the animals' natural habitat.
When you go there, you'll get an idea why many regard Singapore Zoo as one of the best in the world.
Family Fun for Everyone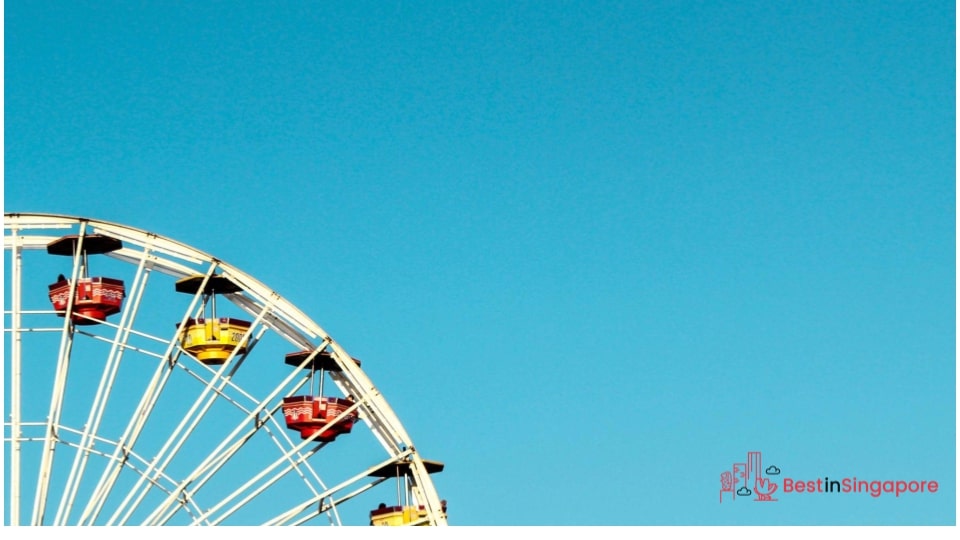 Got the entire family in tow and visiting Singapore for the first time? Fret not because Singapore is a great playground for people of all ages to enjoy!
Check out the following entertainment recommendations for you and your brood.
7. Make your way to Universal Studios
Location: 8 Sentosa Gateway, Sentosa Island, Singapore 098269
Hours: Sunday to Thursday, 10 AM – 8 PM; Universal after hours, Friday to Saturday, 10 AM – 10 PM
Getting there: Take the 65, 80, 93, 188, 855, 10, 30, 97, 100, 131, 143, 145 or 166 Buses or the Sentosa Express
Tourist guide tip 🗺️
Check out promotions and special events at the official website.
With six themed zones and lots of character meet and greets, there's no doubt why Universal Studios in Singapore has become a family favourite destination. 
And yes, two days are just enough to explore everything this fun place has to offer! Just make sure to book a ticket in advance, as daily tickets are limited.
You can go on breathtaking rides, meet Gru and the Minions (and other characters), and hunker down for some magical stories unfolding before your eyes.
And in case you get hungry or want to bring home a memento, there are plenty of food and souvenir shops on the premises.
8. Watch any of the Singapore light shows for free
Locations: Marina Bay Sands, Gardens by the Bay, Changi Jewel, Sentosa Siloso Beach
Tourist guide tip 🗺️
Be there before the light shows start as places can get crowded fast.
There are plenty of places in Singapore that can treat you to live music and light shows without costing anything. 
We mentioned the Garden Rhapsody a few paragraphs up. But check out the Spectra light and water show at Marina Bay Sands between 8 PM and 9 PM if you already happen to be in the area.
Or if you're inside the Singapore Changi Airport around the same time, witness how the HSBC Rain Vortex magically transforms the vicinity into a dazzling spectacle of lights.
Want to see a free light show while lounging at the beach? Sentosa's Siloso Beach also has its own Magical Shores spectacle that illuminates the islands beautifully. 
9. Go shopping on Orchard Road
Location: Orchard Road, Singapore 238878
Getting there: Take the 106, 123, 175, or 502 Bus or the Orchard MRT
Tourist guide tip 🗺️
Check out the Orchard Road site for current promos and discounts.
If you're in Singapore purely for retail therapy, we totally understand why. Singapore's got some of the most luxurious shopping malls and the most bargain-worthy retail places to please any shopaholic.
We can't blame you either if you want to spend your entire two days in Singapore just browsing through and purchasing stuff on Orchard Road. This length of shopping haven features everything from authentic Chinese shops to huge glass and steel malls.
But before you go, make sure you know what you want to window shop or buy so you won't get hypnotised by the array of products and merchandise. Otherwise, you might find your shopping budget already depleted not even an hour in!
Eating Your Way through Singapore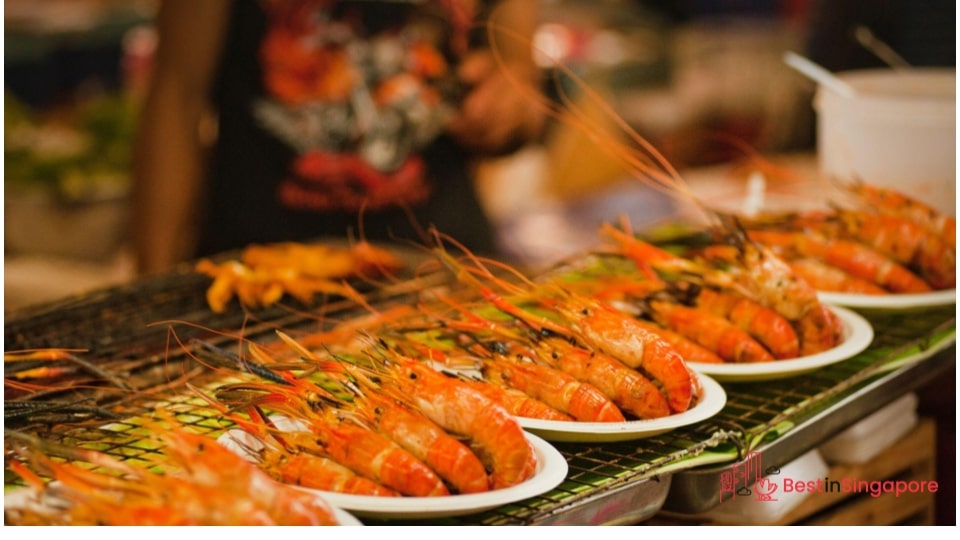 Singapore has been touted as a true foodie destination because there's something here that will suit anyone's tastes. From sweet to savoury, you'll find something that will fit both your budget and palate preference.
10. Visit any of the hawker centres
Location: Lau Pa Sat, 18 Raffles Quay, Singapore 048582
Hours: 24/7
Getting there: Walking distance from Chinatown, or take the Raffles Place MRT 
Tourist guide tip 🗺️
Wait for Satay Street to open at 7 PM to get the best meat on skewers.
If you want to eat like a local, you'd want to consider what Singaporeans eat for lunch or dinner regularly. You can check any of the numerous hawker stalls and centres to ensure that you're sampling what Singapore cuisine is all about.
Unlike expensive restaurants, you'll be eating in an open area that's reminiscent of public canteens and sidewalk eateries. But while the surroundings are humble, the flavour palates of the food selections are something else.
From Peranakan food to classics like Hainanese chicken rice, hawker fare will give you a true taste of Singapore while ensuring you keep your meals affordable.
11. Treat yourself to some chilli crab
Location: Red House Seafood Restaurant 3C, River Valley Road
01-02/03, The Cannery, Singapore 179022
Hours: 12 NN to 2:30 PM (last order at 2 PM), 5 PM to 10 PM (last order at 9:30 PM) daily
Getting there: Take the Clarke Quay MRT or the 197 Bus
Tourist guide tip 🗺️
Ask for seasonal menus and promos.
Are you in Singapore for a special celebration like an anniversary or a dinner? Then maybe you can splurge on something delicious for dinner just this once.
Chilli crab is one of Singapore's most famous dishes and is a contender for its national dish (along with Hainanese chicken rice and laksa). It's admittedly quite expensive, but you'll know why when you take your first sauce-drenched bite of it.
And since chilli crab is authentically Singaporean, we doubt you'll find it anywhere else. It's a satisfying idea for dinner in Singapore, especially if it's on the night before you leave the country. 
12. Have a food trip at Little India
Location: 60 Bukit Timah Road, Singapore 229900
Hours: Always open
Getting there: Take the Little India MRT or the 131, 147, 64, 65, 67 Buses
Tourist guide tip 🗺️
Try visiting during Deepavali when colourful celebrations happen.
You won't have to go to expensive Indian restaurants in Singapore if you're craving curry and other yummy Indian food. Little India is filled to the rafters with the aromatic delicacies brought over by Indian immigrants to Singapore.
From spicy to sweet, you'll be spoilt for choice with all the food choices in Little India. And it doesn't hurt that the colourful and picturesque surroundings can whet your appetite even more.
So while eating a samosa or other sumptuous Indian treat, check out the brightly coloured shop fronts and homes in this part of Singapore (and take a lot of pictures to swoon over when you're back home).