18 Best Interior Designers in Singapore
Are you getting bored of seeing the same old space within your home and want to liven things up a bit? Or maybe you just moved into a new building and want to personalise it?
If that's the case, then you certainly need the best interior designers in Singapore to revamp your home. Fortunately, we've reviewed the top interior designers on the island so you won't have to endure the lengthy research process anymore.
We also answered some FAQs and wrote a guide on how you can prepare for your consultation with your chosen designer to help you kick off your renovation process.
The Best Interior Designers in SG
We only listed interior designers with good credentials, excellent ratings, reasonable prices, and a keen eye for detail. And don't worry because we tried our best to make this list as diverse as possible to cater to numerous style preferences.
1. Livspace Singapore
Livspace isn't just the Asia's biggest interior designer, but it also makes the process of finding great ones easier, so we're mentioning it. Livspace has a plethora of award-winning designers and verified contractors to bring dream homes into realities, only within 45 days as a guarantee.
Livspace also offers furniture such as cabinets and panels, all of which use technology to provide long-lasting home renovation solutions. With these services and products, Livspace has become a one-stop shop for all interior design needs.
This company has interior designers that can do condos, HDB homes, and landed homes. All customers need to do is follow its five simple steps within its user-friendly online platform.
Its thorough selection process involves a 3-step quality check: Onboarding (portfolio screening), Testing (performance evaluation projects) and Monitoring (via a project manager).
So, if you need an interior design company in Singapore that provides the full process of designing to construction, Livspace should be one of your options.
Customer Reviews
With its services, Livspace has delivered positive results to over 20,000 Singaporeans. Check out other testimonials and feedback from some of its satisfied clients:
"After meeting a few renovation companies, we decided to go with Livspace to design and renovate our new home. We worked with William and found him to be approachable and accommodating. Mostly, he could articulate designs, which were practical yet appealing while taking into consideration safety aspects for our young child."—Willie Yeo via Trusted Interior Singapore
"Livspace was highly recommended and we were pleased. It was the first time we have used a design professional and I would highly recommend leveraging the skills and experience of Livspace."—Andy Clark via Trusted Interior Singapore
"I recently dealt with Livspace for the renovation of my apartment. Their suggestions were non-intrusive but useful and my designer was able to understand my taste, budget and requirements and plan accordingly."—David McGoldrick via Trusted Interior Singapore
2. Qanvast
Our next entry, Qanvast, is also more of a network of interior designers rather than a single service provider. What Qanvast offers is a comparison and recommendation of up to five interior designers.
This company also helps consumers by providing safety nets when dealing with interior designers, thanks to its $50,000 insurance for deposits. Qanvast also provides tips to its partner interior designers so they can resume operations even during the pandemic.
Property owners can receive Qanvast's benefits by filling out a simple online form with specifics of their design project. Within this form, Qanvast also asks customers which they prioritise more—budget or design.
Qanvast even goes beyond being a third-party company by also providing promos, such as the Qanvast-inclusive home essentials.
Customer Reviews
If you want more details, read these reviews from homeowners who claim to have found the best interior designers in Singapore from Qanvast's network:
"Isaac was very patient with our demands in realising our Dream Home. He took the effort to research the best for our homes. For instance, we wanted to install a movable ladder to our built-in library. We got our awesome dream home library. Our renovation was done relatively fast, and of very good quality. Isaac ensured that the workmanship was according to the designs we dream for and advise us to ensure the practicality of the designs we ask for. All in all, super satisfied with our home."
3. Renovation Contractor Singapore
Renovation Contractors Singapore (RCSG) is yet another of the leading designers in the country. From its name itself, you can already deduce that it is more than just interior designers.
With experts in design, renovation, and construction, this company can bring its designs into reality. So, it assures its clients that all its projects have smooth transition and continuity.
RCSG can handle all phases of room remodelling, from the design to wiring, plumbing, and installation. It can also do minor projects such as waterproofing, as well as window and exterior installations.
This designer also has scaled-down services, particularly on furniture and decor design and assembly. For convenience, RCSG lumps its services into budget-friendly packages.
However, because of its wide range of services, some people may find it hard to book an appointment and project with RCSG. Additionally, this company also focuses more on contractor services, so design services may not be as diverse as expected.
Customer Reviews
Many customers have left RCSG positive 5-star reviews due to its patient contractors and professional services. Here are some reviews to tell you more:
"He is very knowledgeable & experience contractor. He will give us his opinion in our renovation plans. He will listen on our ideas rather giving ideas on our plans which for us it is a important thing. Aidil, he is very responsive on answering our concerns & question. He will put his effort to focus on our renovation plans. He will make sure that the works that he promise will get it done properly. Me & my wife really satisfied with everything that RCS and Aidil have provided for our new home. I guarantee & high recommend RCS for those who are looking to do renovation for their own home."—Naufal Baharudin
"Our Interior Designer Mr Aidil was very responsive, professional and good in following up with the renovation process. He was experienced and able to address our queries and clarify any doubts we had. He also gave practical suggestions to our intended ID Ideas. Definitely not the pushy salesman kind of ID. He was patient and able to work around last minute changes which cropped up during our renovation process. He also set realistic timelines for us especially during the Circuit Breaker Phase 2 period."—Muhammad Faiz Bin Rahmat
4. De Style
Whether for residential spaces like landed homes, HDB, and condos, or commercial areas like stores, offices, showrooms, and even factories, De Style can be a valid option.
De Style brings more than just aesthetics because it also incorporates energy-saving and practical appliances and fixtures. With these features, it assures only great-valued designs.
To maintain its fresh perspective on reconstruction, De Style continues to learn about the latest developments in the field. With these practices and a large team, De Style also provides lots of options and room for compromising with clients.
De Style also does its best to understand and connect with its clients so it can deliver exactly what its clients want and need. This strong bond thus enables the company to provide excellent aftersale services.
But with all of these benefits, you also shouldn't expect friendly pricing. Also, since this company focuses more on interior designing, it may not pay as much attention to small details that a seasoned contractor would.
Customer Reviews
All of De Style's designers follow a high standard in delivering services, which then translates to its high customer satisfaction. Here are just some of the reviews from its clients:
"After visiting a few interior design companies, my husband and I decided to engage De Style to design and renovate our house. We are glad that we have chosen De Style as we are very pleased with their completed work. Initially, we got Simon as our Interior Designer (ID) to help us with the design. But due to some unforeseen circumstances, our ID changes to Yong. Despite the change in ID, we are glad that the service standard did not drop. Yong was very helpful and reliable throughout the renovation process. He helped us to find solutions to the hiccups and gave us valuable advice. We would like to thank Yong for the wonderful work and helping us to achieve our home sweet home."—HuiYing Lau
"I am very impressed and well pleased by De Style's work done to my home! Special thanks to My ID, Ashton who did a really excellent job, He was very patient with my indecisiveness, really helpful in fulfilling to my request by making it a modern and cosy atmosphere for my family. Our toilet feels like we are entering into a 4-star hotel toilet and I was also given the assurance when will the work be done as well as the progress of the home. It was a great pleasure working with Ashton who is really friendly and funny :)"—Joycelyn Wong
5. Space Atelier
As chic and creative as its name implies, Space Atelier is the best interior designer in Singapore for those who want an inspiring home or workspace. It also commits to ecological and innovative designs for commercial and residential spaces.
To help clients settle with a style, this company has a convenient page dedicated to style types. With a wide variety of style choices, Space Atelier never limits its clients to a single style.
Space Atelier follows a comprehensive 9-step process to deliver complete renovation services. It also does its work patiently and efficiently, making sure to follow its clients requests as quickly as possible.
Because of its attention to detail, this company has gained loyal clients, with many projects being referral businesses or repeat customers.
However, Space Atelier may not be the best when it comes to follow-ups and transparency. Some clients have also shared their issues regarding this company's timeliness and punctuality during appointments.
Customer Reviews
According to customers, Space Atelier can still deliver excellent services despite complications like tight schedules and lack of manpower. Read these reviews to know what they've done for their previous customers:
"We met up with quite a number of ID whom we shortlisted and got a few quotations from them. Although Space Atelier was not the cheapest, they were the only one who did follow up with us all the way. Hence, we decide to engage them for our renovation for their good service. The ID was very responsive and prompt in replying to our queries. As we had a specific idea in mind, the ID is able to understand what we wanted. He is also willing to go on an extra mile, helping with the DIY stuffs for our home which we bought online. Although there were some delays, they are able to resolve the hiccups. As aspect for further improvement will be with regards with their pricing. Although their quality is very good, we still find it quite pricey."—
"We really appreciate San's effort in going extra miles by providing us ideas and helping us in selecting furniture, curtains and all the accessories that match with the style/theme of the renovation. Despite all the challenges due to man power shortage and tight timeline, he managed to handover the house to us without comprising quality. The post renovation follow up process to rectify minor defects was smooth and fast as well!"—Chien Hong Chay
6. Design4Space
Now, if you're constrained to a small space and have no means of expanding it, then Design 4 Space may be what you're looking for. This interior designer prides itself in providing an interior design that maximises the functionality of a given space.
With its designs, homeowners and entrepreneurs alike can turn even narrow nooks into productive hubs. And with a long-standing experience dating back to 2002, Design 4 Space has also perfected its transparency and communication skills.
Additionally, Design 4 Space also guarantees spacious designs for breathability. Lastly, all its designs also include modern equipment to make your household or office as efficient as should be.
It even offers four design packages so clients need only choose one based on their budget and specific needs. That said, you may find this company restricting if you're only planning on renovating a single room within your home.
This interior designer also has three showrooms spread across the island. So, potential clients from the north, west, and south parts of Singapore can simply choose a location to visit.
Customer Reviews
The clients of Design4Space range from local to international and their work has earned them various awards and accreditations. Read more about the benefits of working with Design 4 Space with the reviews below:
"Excellent, worry-free experience" It has been a wonderful, worry-free experience from the 1st walk-in meeting to handover. Both Tee and Gary had been accommodating and responsive to all needs and queries. Extremely knowledgeable and experienced, and attentive to details. They were the reason we chose Design 4 Space, after walking-in to other firms. All works were carried out on-time according to schedule and were always keeping us posted on the progress. Highly recommended!"—Mark Wong,
"with our home. We've met up with a couple of IDs prior to meeting Rachel and we were instantly impressed with her professionalism, candidness and transparency when it came down to the dollars and cents (everything was clearly itemized with no hidden costs), and thus decided to engage her services. She provided us with several invaluable tips and suggestions which undoubtedly comes with her years of experience in the field and was very forthcoming whenever we approached him for advice. What impressed us also was her promptness in getting things done and his frequent updates and follow-up on the progress of the renovation works."—Alan Soh
7. Sky Creation
If you're looking for an interior designer that can renovate an existing design, collaborating with Sky Creation may be a wise decision. This designer caters to all types of residential spaces, as well as to commercial offices.
Each project features an excellent combination of the visualisation of the team and the ideas of the clients. It can do this by first listening to its clients' needs before even crafting and suggesting designs.
Sky Creation also fulfils its commitment to customer satisfaction by building strong relationships that last even after construction. Thus, it also guarantees to put its client's needs above, without any upselling.
This company also has excellent cooperation when it comes to project timelines and budgets. Its other advantages include transparency and communication because Sky Creation also reports project updates in real-time.
Most of all, Sky Creations prides itself in being an award-winning company recognised by the most prestigious institutions in the industry. Like many top-rated companies, Sky Creations also quotes more than the usual, so just prepare your budget, should you decide to work with them.
Customer Reviews
Behind the success of Sky Creation is a team of experts who have been active in the field for years. This experience is what most of its clients write about in their reviews, just as these people have:
"We are really lucky to have met a dedicated ID, who not only designs beautiful homes, but also carefully considering practicality when it comes to usage. He listens and takes feedbacks to ensure that the finishing product aligns with what we envision our dream home to be. We have been staying in our new place for the past month and are extremely satisfied with how beautiful yet practical the place is. Sky Creation gives good transparent pricing with top notch service and quality carpentry finishing, products etc. We are really glad to have chosen it as the ID firm for our home. Thank you Kaze & Sky Creation for creating our dream home for us, and for allowing the whole process of renovation to be so smooth and enjoyable for us."—Jasmine Tan
"I chose to engage them after visiting their showroom, because the service provided by the interior designer was really very good. I was very impressed by their workmanship as it was done well. Everything went on schedule and I did not face with any hiccups at all."—Keat Hong
8. ARTrend Design
Probably one of the oldest and most seasoned interior designers in the country is ARTrend Design. Since 1985, it has created spatial identities for over 12,000 homes and offices.
ARTrend Design is also well-known for its flexibility as it makes sure to meet what its clients want. To ensure customer satisfaction, this company shares updates with its clients at every step of the renovation or construction process.
Aside from residential and commercial interiors, ARTrend Design has also designed signature processes, one of which is the Space Optimization Planning Solution. With this process, ARTrend guarantees to make every inch of space worth what it charges.
ARTrend Design also prides itself on having its own carpentry company. It has experts manufacturing metal fixtures, doing millworks, painting, and handling electrical wiring for a true one-stop-shop experience.
ARTrend Design's two designers monitor all projects to ensure everything goes as planned. That said, its small team also means it cannot take many projects at a time.
Customer Reviews
Many customers appreciate the diversity of ARTrend's services as it includes a standard package of interior design and carpentry services. Clients also approve of its free consultations.
Here are some reviews from its residential and commercial clients for more details:
"We are pleased to confirm that Artrend Design Pte Ltd had successfully collaborated with us on the completion of a large scale renovation to our office in 2006. With regards to the overall concept, design features, functionality standpoints, the completed works certainly matches our design brief given during the inception of the project. In addition, they had demonstrated their competency and strict adherence with the building code requirements and regulations of the various building authorities. Artrend Design had not only completed the said project within the stipulated contract period but has also provided us with a fabulous looking office."—Christopher Lee, CEO of Share Investor
"Our house was renovated last November, i must say the experience is very pleasant. Our design consultant that we are introduced to is known as Yi Zheng."Many thanks to our interior designer Brandon for helping us create an ideal home. My wife and I are very pleased with the final outcome. Brandon's very experienced and offered many valuable tips to help us speed up the entire process. Communication is key and that was a breeze with Brandon. He made sure to update us at every stage of the reno process. The flat was handed over timely, right on schedule. All in all, would highly recommend Artrend!"—Alson Ng
9. Juz Interior
If you're a fan of luxury and minimalist interiors, then Juz Interior may be the company you need. This company's expertise lies in interior design, but it can also help with overall project management and carpentry.
It even has a showroom and two locations within Singapore so clients can visit and check its progress on their requests. Additionally, clients who want to improve their homes through increments may also benefit from Juz Interior's minor decorating services.
Unlike other interior design companies that only offer a 3D perspective drawing, Juz Interior goes beyond and delivers a virtual reality home tour. This way, clients can easily pinpoint any design element they want to reevaluate.
The company also boasts of having more than thirty of the best interior designers in Singapore. So, clients don't have to worry about waiting long in a queue because Juz Interior has a large team waiting for projects to design.
Customer Reviews
Juz Interior may not be one of the oldest companies in the industry, but they undoubtedly go beyond expectations. Here are the clients who claim that Juz Interiors has the best interior designers in SG:
"Glad that I found the right ID!" Being a detail oriented person myself, I shortlisted a few ID firms and went through long meetings with each of their designers several times to ensure all grounds are covered. Ian of Juz Interior emerged as the most resourceful designer, being attentive to details, keen to listen to my never-ending wants. Through our discussion, he refined my design and raised it a notch higher. Needless to say, I engaged him as my ID. Throughout the renovation process, he keeps me updated of the progress. Ian and his team showed their professionalism and technical expertise in getting the work done. They even helped to do some minor installation at no charge. It was a great positive experience working with Ian and his team. Thanks to Juz Interior, the result was a beautiful home with the right finishing touches. The workmanship is excellent. I would highly recommend Ian & Juz Interior to whoever wants an ID they can relate their needs to. Ian's sincere demeanour make one comfortable working with him and the quality work they produced showed their commitment to deliver."—Jane Lim
"Our experience with Juz Interior was really very good. The interior designer, Ben Lee really listen to your renovation needs and concept and incorporate his expertise to create a dream home we have always longing for. We have shared our theme of nature plus scandavanian and the results were amazing. From using earth tone for our display cabinets to green wall and artificial grass at the balcony. It creates a home which we always feel comfortable and conducive to stay in. Ben Lee is very good at space planning too, and this is not the forte of the many IDs we have interviewed. Juz Interior is also the first company to use VR to give customers a feel of how their renovation will look like before they start work. Ben Lee is a very sincere and dedicated ID whom we can trust, listen to our feedback, and even willing to go the extra mile to improve the overall interior look. He has become a friend to us whom we can always rely on to deliver excellent service and uncompromised quality"—Jian Tze Yong
10. The Interior Lab
The Interior Lab believes in the design concept of 'less is more.' So, if you're craving for unique creativity that inspires peace within your home, then partnering with The Interior Lab may be what you need.
This company is open to combining styles, incorporating traditional items and rustic art with timeless interior designs for residential and commercial spaces. Thus, it can cater to just about any style preference, thanks to its large and diverse interior design team.
That said, its level of excellence may not translate to every interior designer. This is because we've also found some complaints about the workmanship and quality of customer care.
On the bright side, it guarantees a smooth process and excellent project management skills. Besides, its designers also build strong relations with its clients so it can still help them even during the post-renovation period.
Aside from its style versatility, The Interior Lab is also noteworthy for its transparency. It's known to update its customers regularly and seeks their opinion before proceeding with any changes.
Customer Reviews
Among the many advantages of The Interior Lab, its responsiveness, and friendly approach to projects are what clients appreciate the most. Here are just some of its customer reviews to expound on that claim:
"We wanted something simple and aesthetically pleasing- minimalistic with a touch of scandi. Through Hometrust, I got to know about The Interior Lab. Our assigned interior designer was Suki. Suki truly understood our needs and was patient throughout the design conceptualisation process and that was one of the reasons we chose The Interior Lab. Throughout the whole renovation process, we were constantly updated about the progress especially when we were overseas. Thus, we knew that we were good hands. Overall, we were satisfied with the workmanship and the after-sales service. Even upon completion, the team was willing to come down for minor touch-ups. We will refer to The Interior Lab as a responsible and reliable interior design firm."—Eunice
"Matty has worked with us on several projects over the past 10 years including the recent project in 2019. She is very creative in her use of colors, patterns and textures, and we love the results! Matty also has a great network of specialists, so she can pull together large projects as well as small. Matty have a fun personality. I would not hesitate in recommending Matty for all interior design needs."—Gary Yeo
11. Cozy Space
When it comes to interior design, Cozy Space specialises in space planning, design consultations, and project management. It doesn't have a preferred style, so clients can request anything, whether eclectic, Scandinavian, or modern.
On the first consultation, it focuses on learning everything about its clients, from their likes, aesthetic, and lifestyle. With such information, Cozy Space can then provide a beautiful and practical design.
Cozy Space ensures personalised and high-quality services by accepting only what their small team of designers can take. That said, you may have to wait in line if you plan on engaging with this company.
It's also one of the most affordable interior designers in the country, offering design services at less than $50,000. So, if you're on a tight budget, choosing Cozy Space may be your most sound option for the best interior design in the island.
Customer Reviews
Work ethics, affordability, and open communication are the qualities clients appreciate the most about Cozy Space. And because of these qualities, Cozy Space has garnered many perfect ratings online, including these:
"A special thank you to Jax and his team for the fantastic job done for our new house. Jax is reliable, professional, attentive and experienced in giving ideas. Jax has been very patient in listening to our request and also willing to tell us the pros and cons to the request we made. He has followed through very closely from the start till the end of the project. Jax has accommodated to many of our last min changes and even proposed a better solution. He has also good choices of household products to be added in the unit. Workman ship done was impressive. Even small defects were corrected fast and efficiently."—
"Our ID Steve was wonderful from day one. He is sincere, easy-going, hard working and open to ideas / feedback by us. He always try to accomodate to our request and very patience with us. After meeting up with so many IDs, i knew cozyspace was the one because he is always trying to really understand what are my needs and ideas, giving quotation without any hidden cost unlike most IDs (I've met with at least 7 IDs). Steve has passion in his work and is very sincere in trying to beautify our house without breaking the bank. We had so many compliments on our home and it could not have been possible without you. Thank you for being wonderful and also making us feel at ease throughout the journey!"—Marni Mohammad
12. Millimeters Studio
Millimeters Studio is well-known for its timeless minimalist and modern designs. To bring some vibrancy to homes, it also incorporates colours and greeneries to its projects.
Despite this, Millimeters Studio also offers The Monochromatic design services to clients who are a fan of sleek and formal design. It even sells handmade monopots, which are good for clients who still want to incorporate greenery into their minimalist homes.
To ensure high-quality services, Millimeters Studio only accepts a set number of projects each year. This way, it offers an in-depth understanding of each client's expectations and builds long-lasting client relationship.
That said, you should make sure you book as early as possible if you want to work with them. If not, you might find yourself at the end of their priority list.
Customer Reviews
Millimeters Studio has also been praised for its level of responsibility and accountability. Here's a review from one of its customers to tell you more:
"Sherlynn is a friend first, then a vendor. She makes you comfortable with her timely assurances and you can trust that things will be on track with her at the helm. Her designs have also been one of the main drawing points for me to engage her company for multiple projects, one of which is proudly showcased in a popular interior design magazine." -Kelvin M.—
13. Voilà
Voilà banks on self-indulgence and practicality, often surprising its clients with the possibilities it can bring to life. This company seeks the perfect balance for aesthetics, function, and space.
It does this by connecting with its clients and learning about their personalities. To add to this high standard Voilà also guarantees excellent support and aftercare services so clients can still call for concerns months after the reconstruction.
Its high-quality customer care translates up to the construction and execution of the design. Voilà even offers a 2-year after-sales warranty for the products it approves.
But Voilà's service doesn't end with a simple design because it's also available for home automation services.
With this range of services though, you should be aware that it may fail to focus as much as it should when it comes to managing contractors. While this is beyond their design services, Voilà still has a responsibility because of its project management services.
Customer Reviews
Among its many features, Voilà is most praised for balancing approachability and professionalism. These customer reviews will tell you more about what to expect, should you choose Voilà for your renovation:
"Professional in meeting customer needs and takes on a personalized approach in design. My ID took the time and effort to understand my family profile and recommended design alternatives that worked better for our lifestyle and budget; even if it meant cost savings on my part! Renovation is such a massive undertaking, but my experience with Voilà has been fuss-free as my ID keeps track of deadlines and provides timely updates. I never had to micromanage as my ID is trustworthy and his team has proven to deliver quality workmanship. I am a satisfied and grateful renovated home owner thanks to Voilà!"—Su Su
"Great experience. Initially I have nothing in mind (not having any preferred theme) Jason came up with some drawings and based on his idea I slowly discover my preferred style. Simple and loft sorta look. It went well after some improvising and good suggestions from him. Good and practical ideas from him. Materials are quite good in my opinion. Color theme – I leave it to him and he did a good job. Budget wise- he will emphasis whichever is essential from his experience. Time line is something that is challenging by he managed it well. Friendly and approachable – you need that when you are looking for ID."—Ng Wei Xiang
14. Swiss Interior
Now if you want smart designs fit for your aesthetics, budget, and timeline, then you should check out Swiss Interior. It also prides itself on its ability to build relationships that last even after-sales.
To ensure satisfaction, it even offers at least 5 years of warranty for its provided furnishings. Clients don't even have to worry about hiring contractors or finding materials because Swiss Interior has a vast network with these service providers.
Probably one of the best things about Swiss Interior is that it offers affordable express interior design packages. While these packages often have pre-set designs, Swiss Interiors still allows its clients to customise certain aspects of their chosen package.
While we're still on the subject of packages, you should also know that this company offers itemised package plans. So, those who only want to remodel their kitchen, bathroom, or just about any portion of their home, can benefit from this special Swiss Interior offer.
Customer Reviews
Swiss Interior achieves shorter working times for high-quality renovations because of its forward attitude. Here are some reviews from clients who believe that Swiss Interior has the best interior designers in the country:
"Highly recommended. Very professional and forthcoming with ideas. We were fortunate to work with Benjamin who was very forthcoming with his ideas and proposals and went about designing a very comfy homely house for my family. The whole process from finalising the budget, deciding on the lightings, vinyl colour, wood colour etc was seamless and Benjamin made it very easy for us. Kudos to Ben for making our flat truly a home to look forward to coming back to!"—Chris L
"Overall I'm glad for my newly renovated home and look forward to return to my solace everyday. I think good chemistry with your ID is important, you must be able to communicate with your ID. I appreciate Kent in the whole renov process that my home is truly my home, not designed and done to another person's preference as I know some IDs can be very insistent in their designs and ideas such that the home after renov becomes their home and not mine. This is my 1st home renov and I'm glad to find Kent from Swiss Interior through Qanvast! :)"—Evonne Tee
15. Visual Spaces
Most of our entries focus on residential spaces, so if you're looking for a commercial interior designer, then this entry might be your best shot. Visual Spaces is a team of architects and interior designers committed to space-saving designs.
Visual Spaces has over a decade of experience in incorporating company branding with office, store, cafe, and restaurant interior designs. Those without an existing branding can also rely on this company's branding strategy services.
This designer promises to bring life to an otherwise empty and ordinary space. With this commitment and guarantee, Visual Spaces helps its clients engage their customers in a lively and memorable space.
Despite its greater expertise in commercial spaces, Visual Spaces also offers its services to homeowners.
16. Artistroom
If you want to live within neat and timeless surroundings, Artistroom may be what you need. Artistroom is an award-winning interior design company that's an expert in modern, contemporary, and industrial designs.
This designer's process covers all phases of reconstruction, from space planning to construction, and delivers functional and aesthetic interiors. Its process is straightforward and covers aspects like detail, visual, colour, and texture.
Artistroom also has a personalised approach, overseeing the renovation themselves so its clients can focus on whatever they're busy on. Of course, its designers also send frequent updates to stay true to its clients' expectations.
With a small team and personalised approach, Artistroom also guarantees long-lasting relationships. So, clients can still call it up should there be issues years after the renovation.
Given that it's a smaller team, you may have to wait longer to be accommodated by this company. To compensate for this, Artistroom also guarantees to follow even the tightest of schedules.
Customer Reviews
Most customer reviews praised Artistroom for its reasonable pricing, professional yet friendly approach, and patience. Read what other clients have to say about Artistroom's services:
"Mark and Katy renovated my present residence a couple of years back. They were recommended by very good friends who gave us some names to check out. Mark and Katy presented their ideas and were reasonably priced. We weren't need much convincing to go with them, as they were engaging and passionate about what they do. They did a massive amount of work, from gutting to complete refitting of the place. Overall, it was a painless and easy process, and the check-in's were consistent and regular. After our unit was done, we had neighbours and realtors when showing units in the estate, who would stop by to see if we would open our door to show prospective buyers the potential of the place. Our place is fitted well, with clean lines and is easy to maintain. Mark continues to keep in contact, supporting us with small stuff that needs to be looked into as part of maintenance."—Madeline Chan-Koh
"We have engaged Katy and Mark for 2 of our homes now. I had met with a number of IDs but they were the only ones who understood my vision for the house. They were never pushy and they didn't need to be since their designs are so beautiful! Their aesthetic tends towards being quite clean, minimalistic and Katy is a master at space planning. She considers the functional aspect and marries that with clean design. Mark manages the client relationship, budget and the project day-to-day. He's been very accomodating and always comes back with solutions. They are also extremely meticulous with the details so I've not had any serious rectifications to deal with. I love all my seamless secret storage spaces, and most of all, my gorgeous kitchen. We've had tons of compliments on both homes!"—Jiamei Tay
17. TCA Think Tank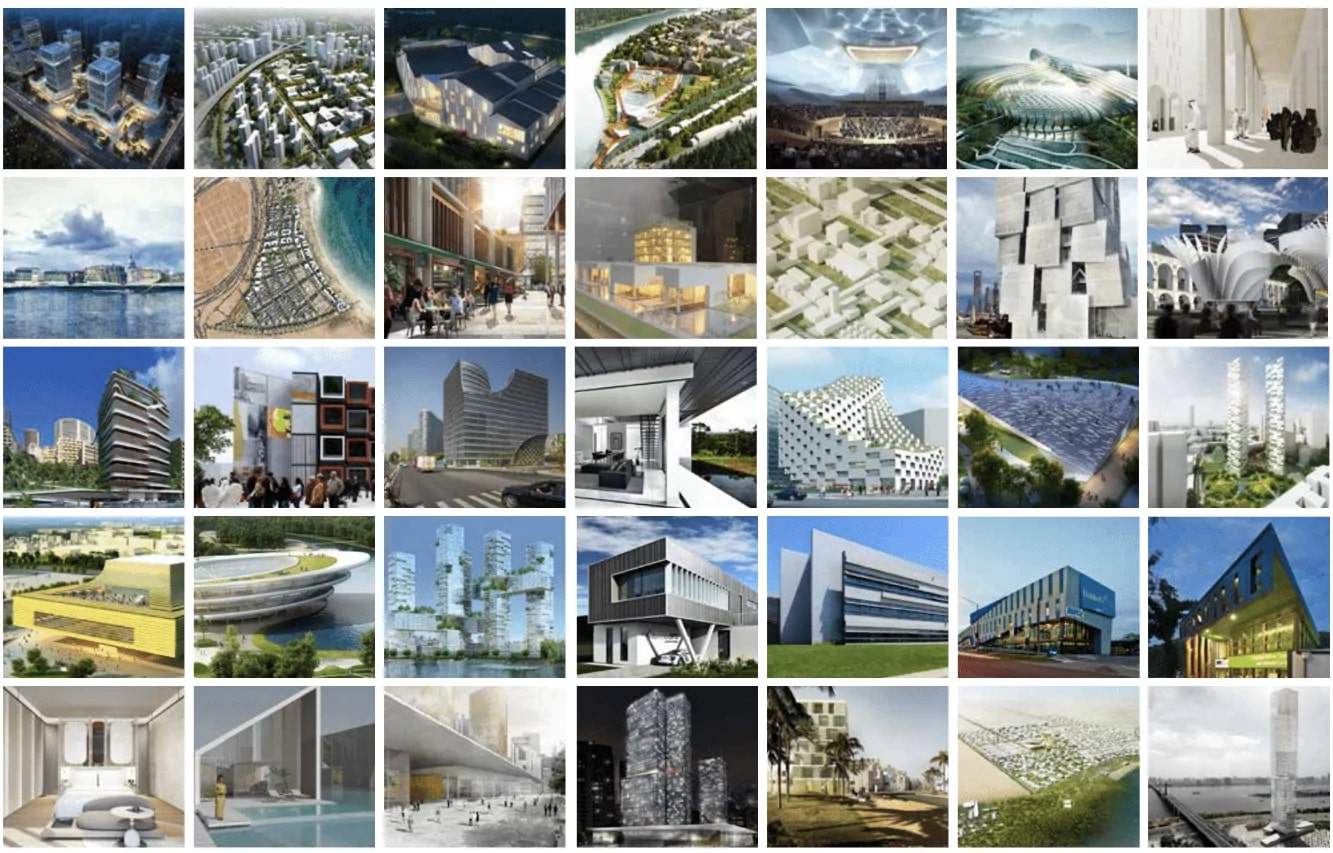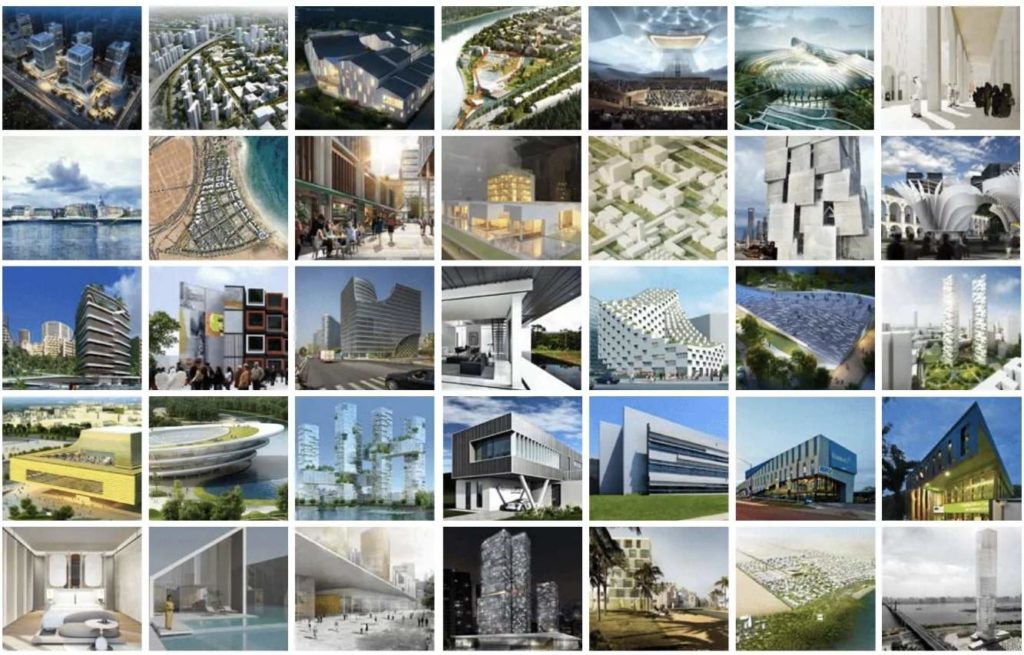 TCA Think Tank is an internationally recognised company, with its works utilized or displayed in Southeast Asia, Europe, South America, Middle East, and Australia. This company has architects, interior designers, landscape artists, and urban planners.
With its team of experts, TCA Think Tank can thus become an all-in-one choice for people who want to build places that are beautiful inside and out. Aside from its wide range of expertise, TCA Think Tank also takes pride in its diverse interior design styles.
Transforming anonymous spaces into human experiences is a phrase that TCA Think Tank strongly believes in. So, it also guarantees to make its interior designs perfect for living spaces, educational institutions, and public spaces alike.
However, since this company has stronger roots in architecture and urban planning, you may have to compete with more big-time clients.
18. WEIKEN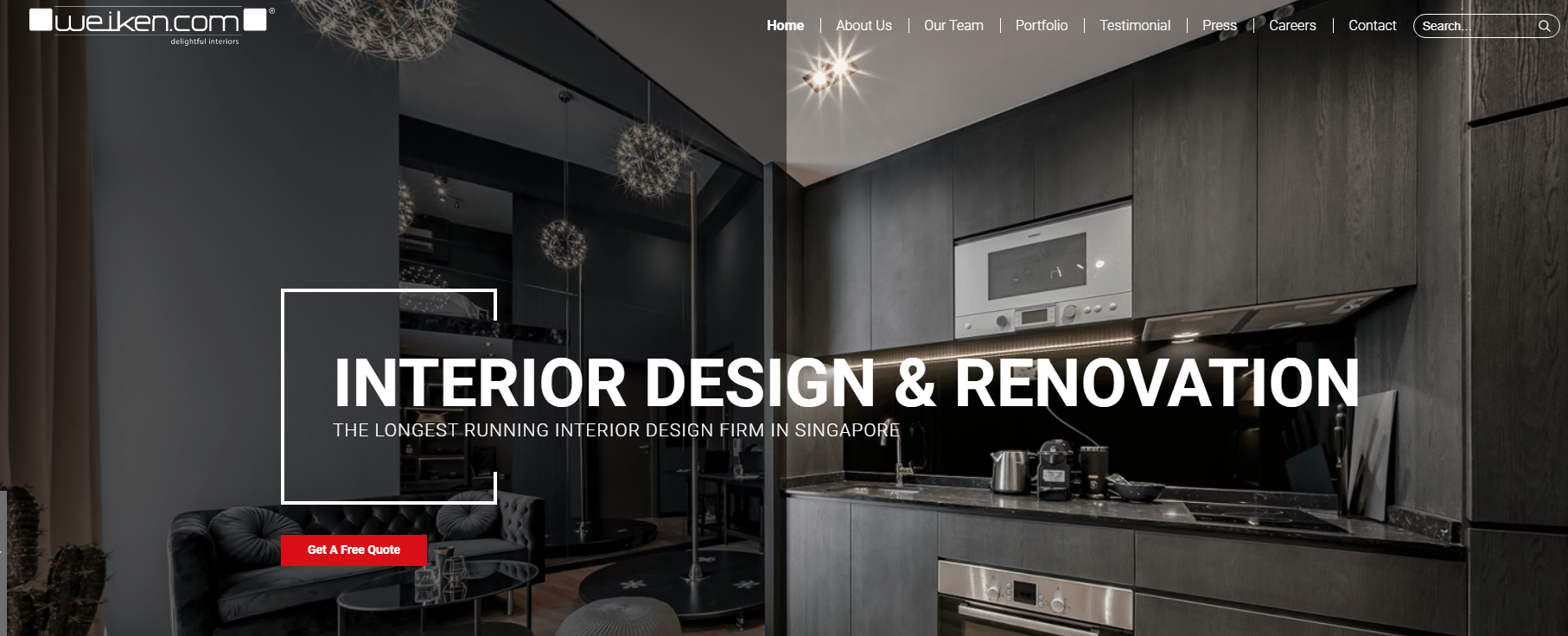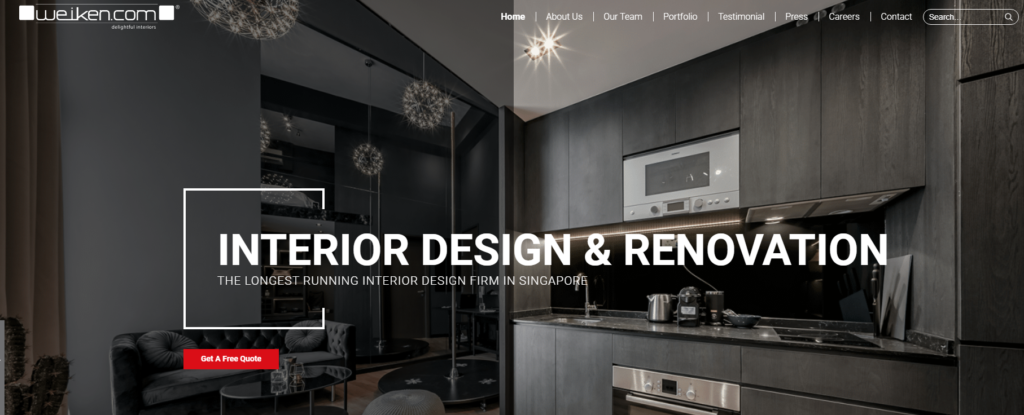 Established in 1996, WEIKEN is the longest running interior design company in Singapore. Many know it as a one-stop service company with a diverse team of creative individuals whose main goal is to delight clients with creative, innovative, and aesthetic interior design solutions.
Since the time of its conception up until now, WEIKEN has consistently delivered stunning interior design concepts that match its clients' needs.
The company's secret? Long, in-depth consultations where the WEIKEN team can learn more about what the client wants out of the build.
WEIKEN never pushes through with interior designing or renovations without fully knowing their clients' visions, which is why they've consistently been receiving 100% satisfaction rate for many years.
Frequently Asked Questions about Interior Design
---
With any of these interior designers' experience and talent, you'll surely breathe into a fresh new home in no time. Once you pick an interior designer, just make sure you prepare the things you need for your first consultation.
If you think we missed a particular interior designer in this lineup, let us know! Tell us why you believe they're worthy to be called one of the best interior designers in Singapore, too, so we can weigh in the pros and cons during our screening process.
By the way, during your interior renovation, you may have to store away some things. When the time comes, you can then check out our article on the best storage providers in Singapore to free up some space.