The 10 Most Expensive Areas in Singapore
Movies like Crazy Rich Asians seem to be made of purely fantastical, wildly exaggerated stuff when it comes to portraying wealthy and glamorous lifestyles. You can't really blame other social classes for thinking that these portrayals are highly fictionalised.
However, it's not far-fetched that Singapore, with its expatriates and affluent citizens, would have lavish homes, too. And that's why the most expensive areas in Singapore reflect the lifestyles of these people.
What makes certain areas in Singapore so expensive?
Singapore land is always in short supply, but the demand for properties has steadily increased through the years. As a result, both property prices and rental rates have continuously gone up, as well.
To understand why housing in Singapore is generally expensive, we'll have to relate it to how small the country's total land area is.
With just a little over 730 square kilometres of total land area, careful and deliberate planning must be done to ensure that nobody in Singapore becomes homeless. But this kind of scarcity in the land has also contributed to high property prices.
Singapore also has very few natural resources to call its own. For its citizens and guests to enjoy something more than a concrete jungle, areas dedicated to botanic gardens and nature parks mean less land for houses that are bigger than HDB flats.
Location and amenities play big roles when it comes to the wealthy buying houses and properties. For instance, the closer the area is to the financial or central districts, the more astronomical the prices are (more on this in a bit).
For foreigners living in Singapore, housing costs are even higher, thanks to such things as Additional Buyer's Stamp Duty (ABSD). The ABSD costs 30% of the purchase price of a home or property!
Where are the richest neighbourhoods in Singapore?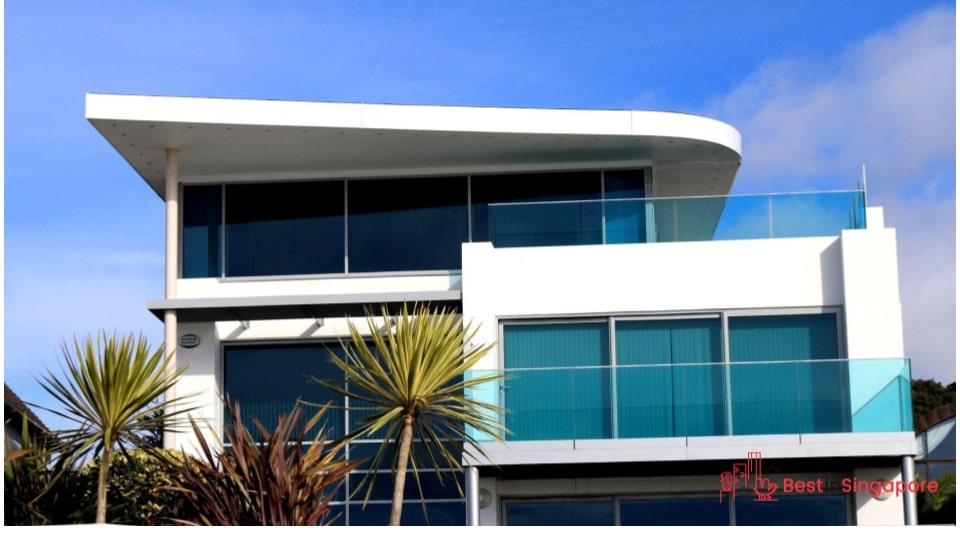 Our guide to HDB statistics in Singapore shows how the country's housing market has steadily and significantly grown in the past few years. And its most obvious sign of progress is the rise of expensive districts and neighbourhoods in Singapore.
The addresses in these particular zones contain much-coveted homes that most can only dream about. They represent second homes, investments, and even starter homes for the trust-funded offspring of millionaires and billionaires.
That's why this listicle is made up of districts, neighbourhoods, and enclaves where expat residents and well-to-do homeowners typically live. And as their median prices indicate, convenience and location do come with a (staggeringly high) price tag.
1. Nassim Road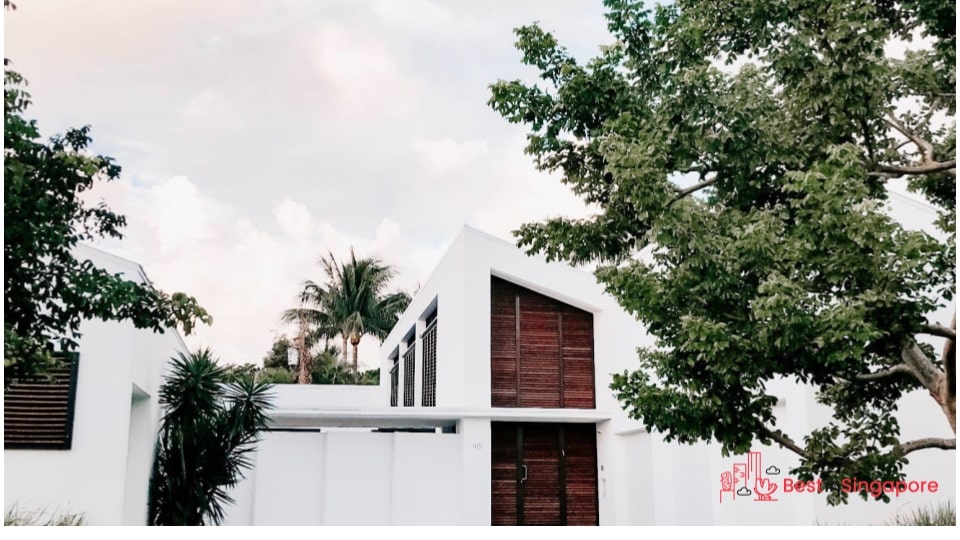 Location: Core Central Region (CCR)
Median price: $3,422 per square foot
Unique features: Luxury bungalows right at the heart of Singapore Central
Landed properties in Singapore are quite rare. They come with expensive homeowner's insurance and can't be found just anywhere in the country.
A fine example is the "good-class bungalows" (GCB) found on the stretch of Nassim Road at the heart of the Core Central Region. These bungalows require the kind of landed interior design treatments that ordinary HDB flat dwellers can only gawp at.
Most Nassim Road properties already have a starting price of $20 million. But in 2019, real estate history was made with the sale of an estate measuring 84,543 square feet—for a whopping $230 million!
2. Cluny Road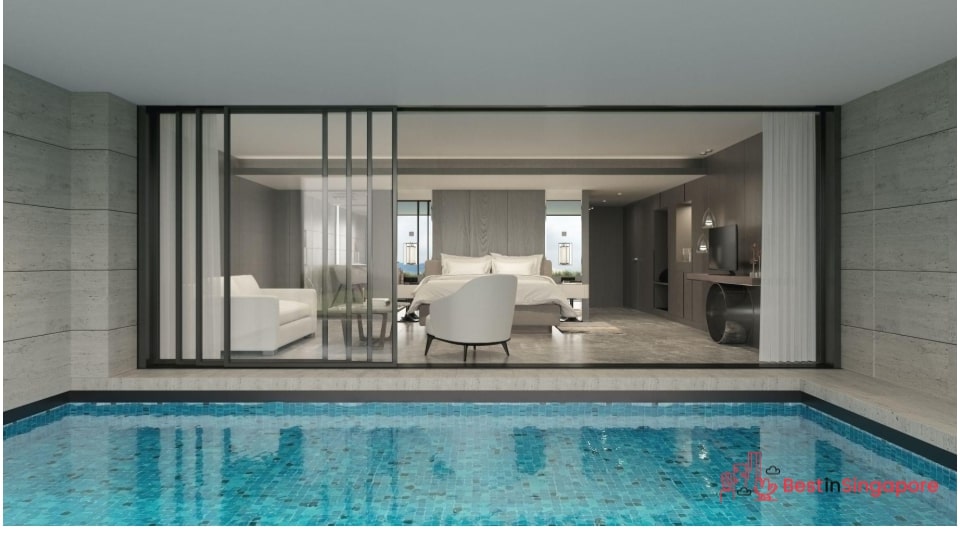 Location: Core Central Region (CCR), District 10
Median price: $4,291 per square foot
Unique features: Colonial black and white bungalows
Nassim Road's equally affluent neighbour, Cluny Road, is known for something unique. It's there where the trend of black and white houses in Singapore started. 
Black and white colonial bungalows have become iconic among Singaporean homeowners because of their histories.
They were once the homes of plantation lords, judges, and high government officials during the 1920s, with some still existing to be leased among expats.
Today, Cluny Road still reflects the kind of prosperous living that only neighbourhoods with the most prestigious retail and educational institutions can boast of. Plus, its proximity to the Central Business District has influenced housing costs in the area.   
3. Ardmore Park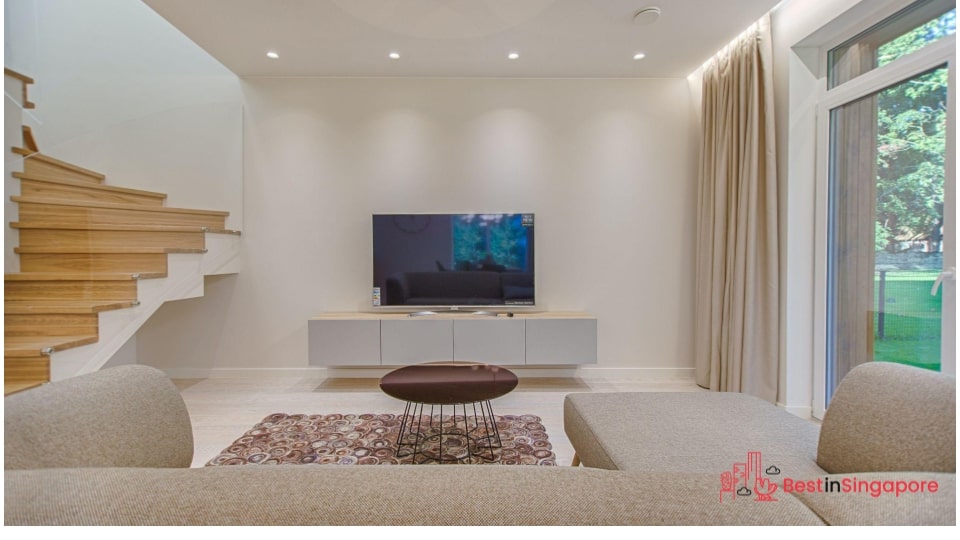 Location: Orchard Road Singapore 238884
Median price: $3,813 per square foot
Unique features: Spitting distance to the Tanglin Club and American Club
Another location that's known for gorgeous landed property is Ardmore Park near Orchard Road. Its strategic location near retail and lifestyle shops has made the area a favourite among those who like having everything within walking distance.  
Newer condominium residences at Ardmore Park already come with a startlingly high $18 million starting price. But the area was given an extra credibility boost when Facebook's co-founder, Eduardo Saverin, bought a penthouse there for $60 million.
Surprisingly, Ardmore Park isn't all about shiny new condominium buildings. Public housing estates are still present in the area, underlining the discrepancy between wealth and everything else.
4. Orchard Road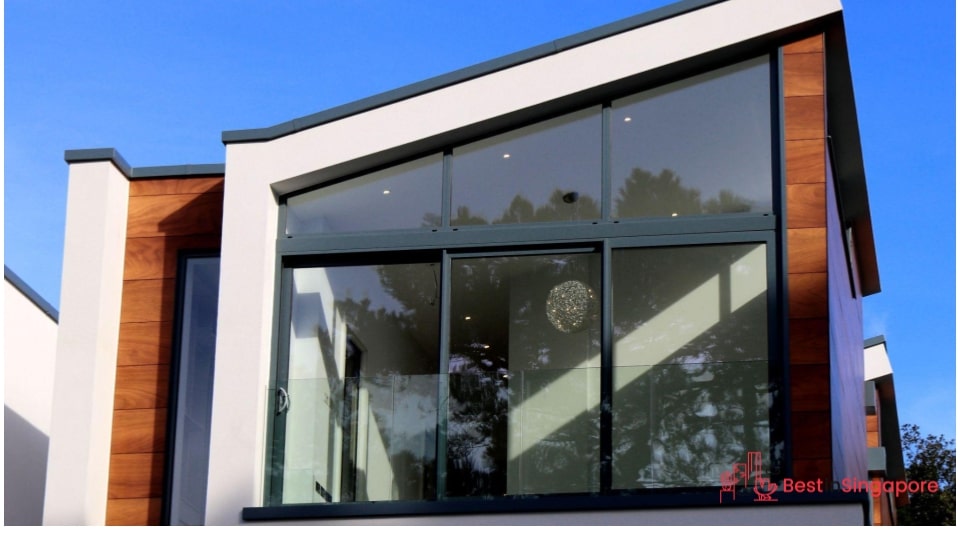 Location: Orchard Road Singapore 238884
Median price: $2,740 per square foot
Unique features: Preferred address of expatriates
A lot of the rich neighbourhoods mentioned in this listicle are home to foreign businessmen, ambassadors, and citizens who don't really require housing loans in Singapore. 
This prime residential district has also become a favourite place for foreign investors to pour their money into because of its great location. Orchard Road is close to prime schools, public transport, and retail outlets, after all.
Small wonder places like Orchard Road have become the preferred address of expatriates. And money isn't an object for the penthouse owners here—one property even sold for $52 million a couple of years ago!
5. Marina Bay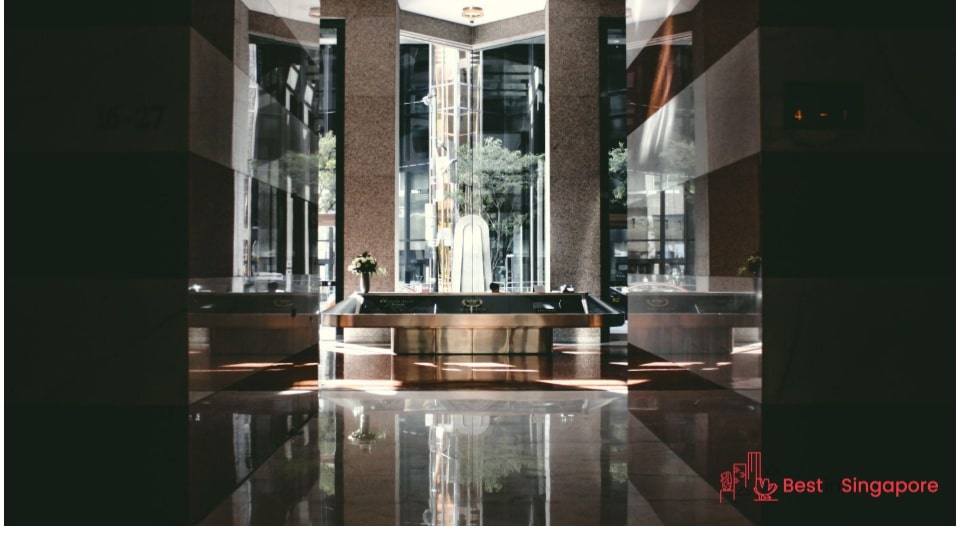 Location: Central Business District
Median price: $2,678 per square foot
Unique features: Homes reflect the opulence of the financial district
To have a home in Marina Bay means getting to experience the kind of luxurious amenities that mirror the lavishness of its surroundings. So things like the financial district's upscale lobbies and solid construction are also present in its residences. 
But it's not just the glitzy façade of the residential condominiums that make it attractive to wealthy buyers. The high-tech amenities and contemporary furnishing have made Marina Bay penthouses and even "standard" units much-desired among the rich.
Plus, it doesn't hurt that addresses in this district typically have a gorgeous view of Gardens By the Bay and Marina Bay Sands.
The attractions, including nightly light shows, are easily seen through their solidly built glass windows without the residents having to mingle with the crowds.  
6. Wallich Street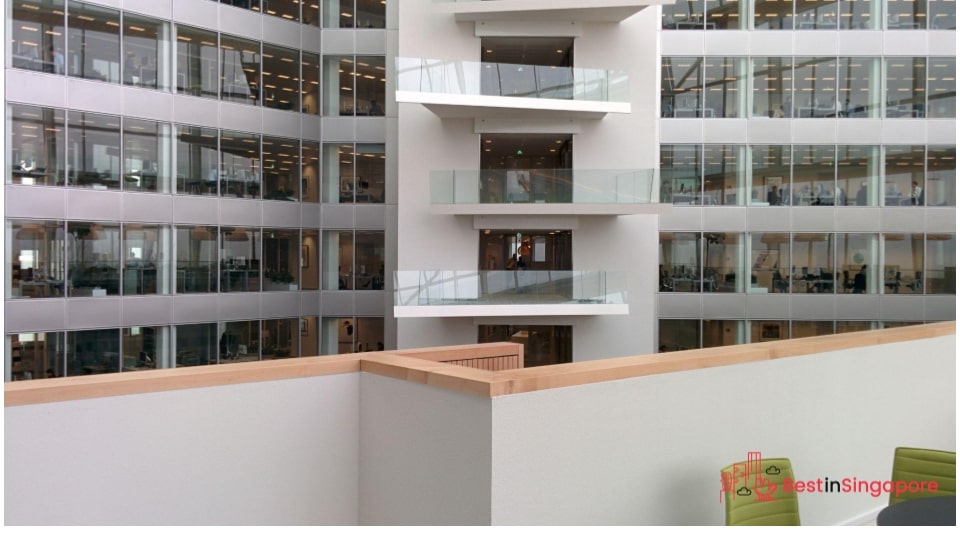 Location: Tanjong Pagar
Median price: $3,888 per square foot
Unique features: Sky gardens and jogging trails on luxury HDB buildings
Wallich Street on Tanjong Pagar has become a surprising addition to the list of the most expensive areas in Singapore. After all, it used to be known as just a tiny fishing village before transforming into the wealthy business hub it is now.
So when someone buys a property on Wallich Street, they're not just buying a home. They're also purchasing the kind of lifestyle that means everything is at their fingertips without leaving their opulent, self-contained enclave.
Ultra-luxurious residential developments in the area have integrated things like lush urban gardens and jogging trails favoured by athletic residents in costly running shoes.
Penthouses in this area are also wildly expensive, as illustrated by a 2019 sale of a penthouse unit for $73.8 million. To this day, it's still considered the costliest penthouse in all of Singapore.
The Most Expensive Districts in Singapore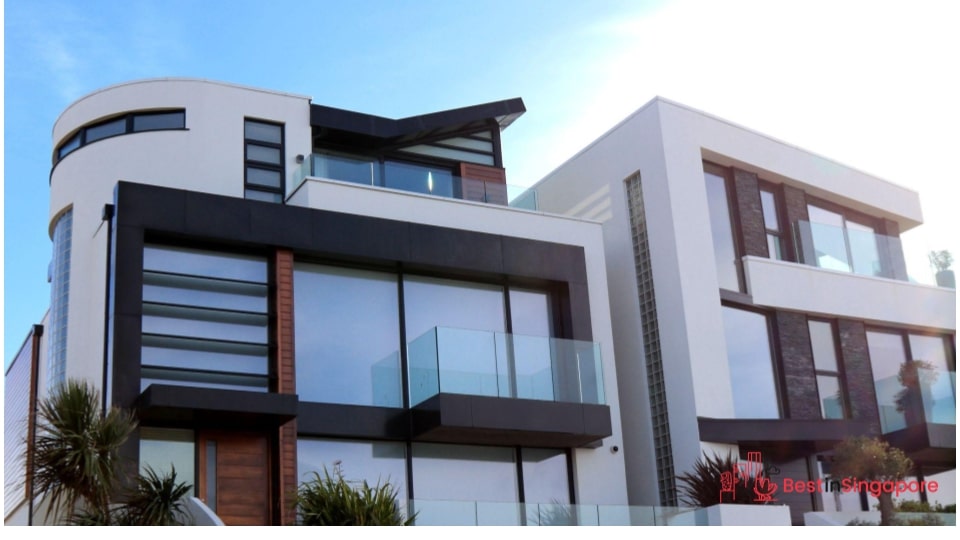 The residential market of the following districts showcases the influence of multimillion-dollar property buyers in Singapore. In other words, these areas aren't the target groups of HDB renovation firms and DIY interior design projects. 
The heady mix of gorgeous landed properties and exclusive condominium buildings have some of the highest prices per square footage in the country. Let's take a look at some of them.
7. District 10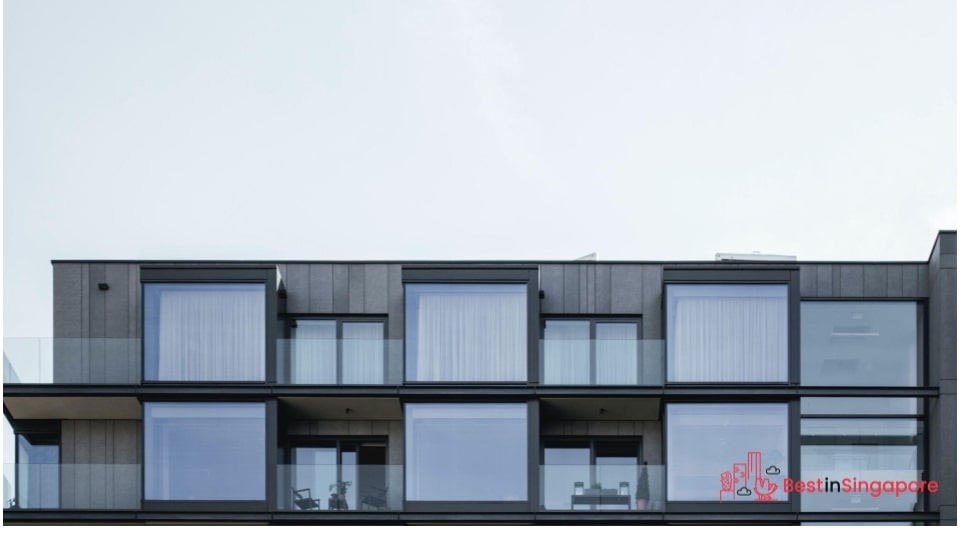 Location: Ardmore, Bukit Timah, Holland Road, Tanglin
Median price: $3,422 per square foot
Unique features: Several foreign embassies have a District 10 address
Foreigners and foreign embassies in Singapore have made District 10 their home away from home. Some prestigious addresses in the area include the Embassies of Japan, the Russian Federation, and the Republic of the Philippines.
District 10 holds Holland Road, Bukit Timah, Tanglin, and Ardmore Park. These prime residential areas have become the playground for the rich and famous, thanks to the presence of lush landscaping and coveted international schools for their kids.
With green spaces and nature reserves surrounding high-rise residential buildings, District 10 residences represent the best of what Singapore housing can offer. Plus, it's close to the city along with all the entertainment and convenience it can offer.
To further underline how expensive District 10 is, recent developments in the area target what is known as the UHNWIs.
This stands for "ultra-high net worth individuals," and some luxury condominium buildings only have a few dozen units expressly made for them.
8. District 7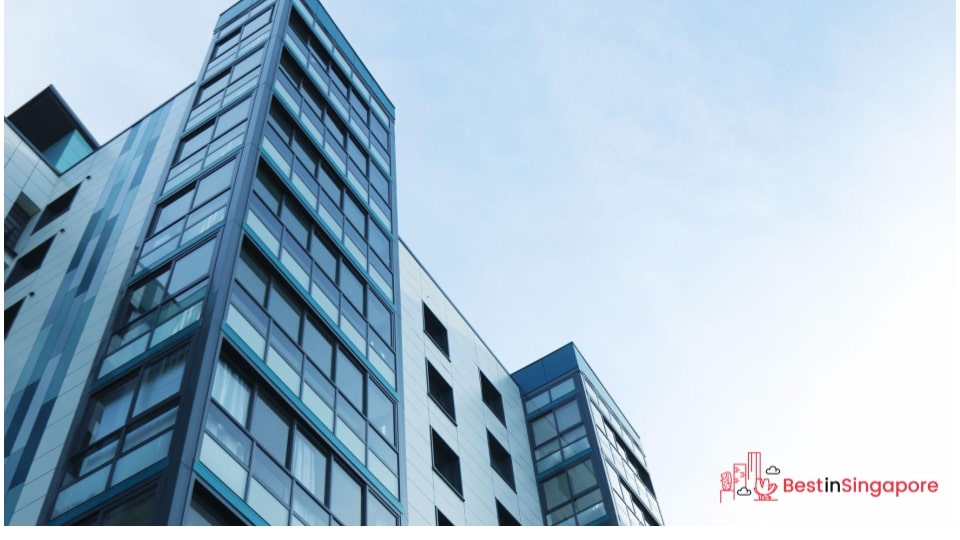 Location: Middle Road, Golden Mile, Bugis
Median price: $2,639 per square foot
Unique features: Grade-A office spaces in the area
District 7, specifically the areas of Middle Road and Golden Mile, has successfully redefined what it means to work from home. And no, it doesn't mean redecorating a space in the house to make way for a suitable home office.
Instead, it's a great example of how introducing sophisticated office spaces in the area has greatly influenced how residential units are priced per square footage. The result is that some executive condo units have a higher price tag than those on Orchard Road!
Newer developments in District 7 have a bougie price tag of over $2,600 per square foot. In particular, Bugis (bougie Bugis!) has sold-out condo units priced at $2,800 per square foot as well as a $14.8 million five-bedroom penthouse back in early 2021.
9. District 9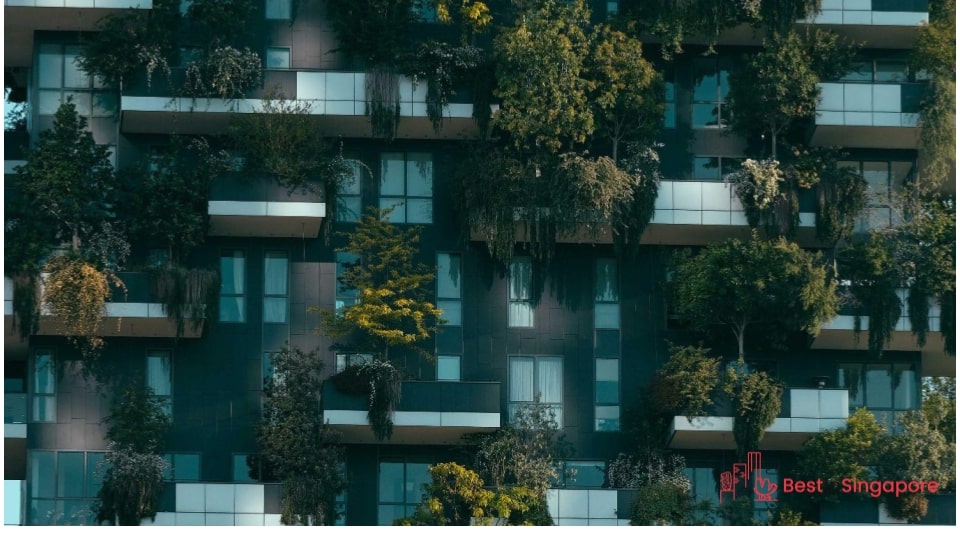 Location: River Valley, Orchard
Median price: $2,740 per square foot
Unique features: Set amidst a retail and dining paradise
Who doesn't want to live within walking or biking distance from the best shopping malls in Singapore? Certainly not the habitues of District 9's River Vallery and Orchard areas.
District 9 is the kind of area that offers residents everything from sumptuous dining choices to luxury retail stores. It's another prestigious district that plenty of expats and professionals call home as well.
In particular, River Vally offers the kind of calming, serene view of the Singapore river which can't be found elsewhere. And if residents cross the river, there are dozens of exciting bars and restaurants awaiting them on the other side.
10. District 3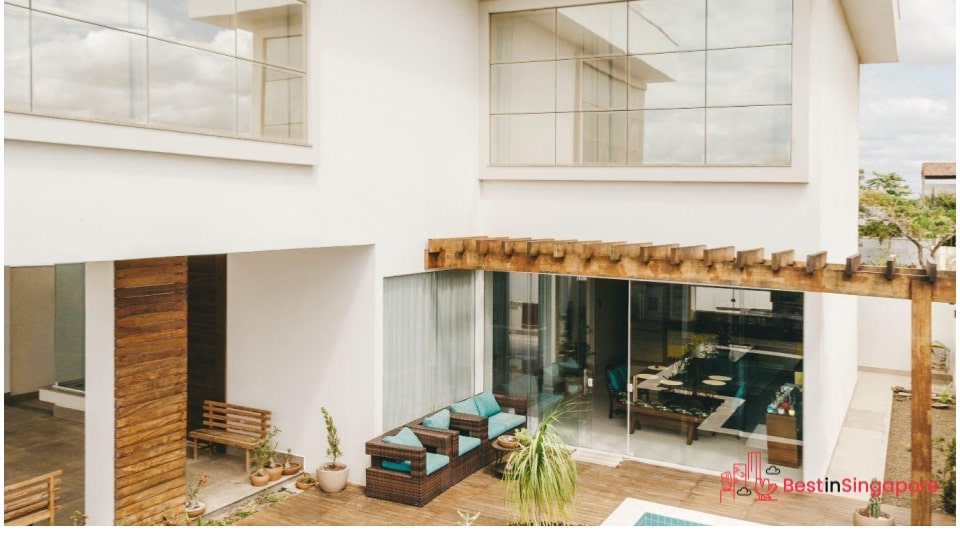 Location: Queenstown, Tiong Bahru
Median price: $2,146 per square foot
Unique features: Pre-war infrastructure in the area
It might be a mystery how certain people can afford a condo in Singapore. But for those living in District 3, locations like Queenstown and Tiong Bahru, it might be a ridiculous question to even ask.
Queenstown holds a famously expensive enclave of HDB flats that are a far cry from the public housing most ordinary Singaporeans are used to.
These cost upwards of $2,146 per square foot, with five-bedroom units sometimes having a wild median price of $926,000!
Interestingly enough, District 3 also holds Tiong Bahru, which is considered one of the oldest estates in Singapore.
This means it still has pre-war buildings and other public infrastructure juxtaposed with the newer, more contemporarily designed condo buildings in the area.
Perhaps it's this sense of quaint nostalgia pervading in a highly developed zone that keeps wealthy people flocking to District 3 to own homes there.
That, along with exciting cuisine that includes French and Greek food, has made it both a must-see and must-have place.