15 Places to Visit in Singapore for Free
Low on your tourist budget? There are still plenty of free attractions in Singapore for you to enjoy, so don't worry.
Today's listicle takes a look at some great places to visit in Singapore for free. We also threw in some awesome activities that won't cost you a single dollar!
Attend a free Singapore festival
Have a picnic at East Coast Park
Catch the Marina Bay Spectra light show
View a MovieMob film al fresco
Attend a free Singapore Symphony Orchestra performance
Check out some free art shows at Gillman Barracks
Go to the Singapore City Gallery
Climb onto the ION Sky observation deck
Watch the sun set at Marina Barrage
Stroll through Gardens By the Bay
Take a hike at Fort Canning
Travel by boat to Pulau Ubin
Visit any of the Merlions in Singapore
See Chinatown, Little India, or the Arab Quarter
Bask in the sun at Tanjong Beach
What are some awesome places in Singapore you can visit for free?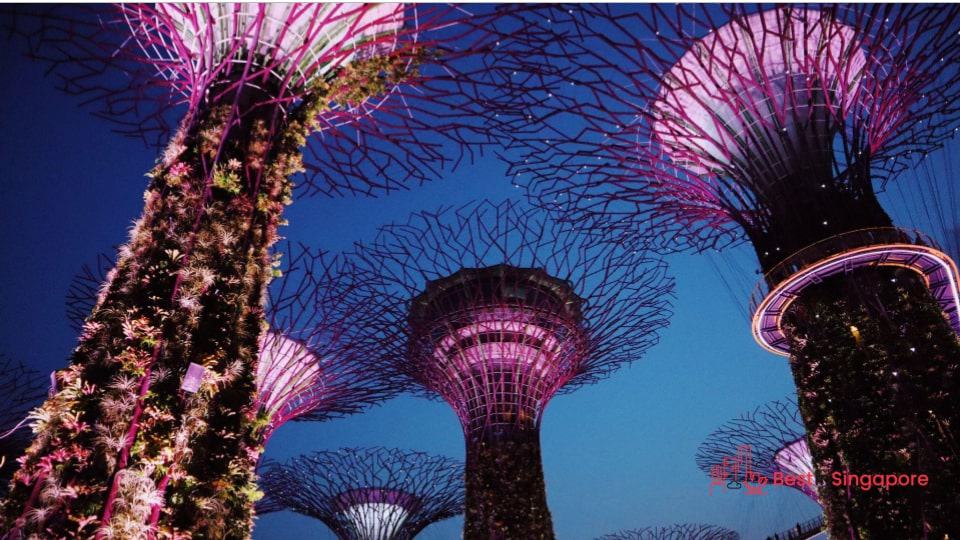 You won't need to stay too long in your room with all the awesome free things you can see and do in Singapore all day.
There's really no need to spend a lot of money on a swanky hotel. So for your next trip, get a budget hotel where you can simply park your luggage and sleep during the night.
1. Participate in a free Singapore festival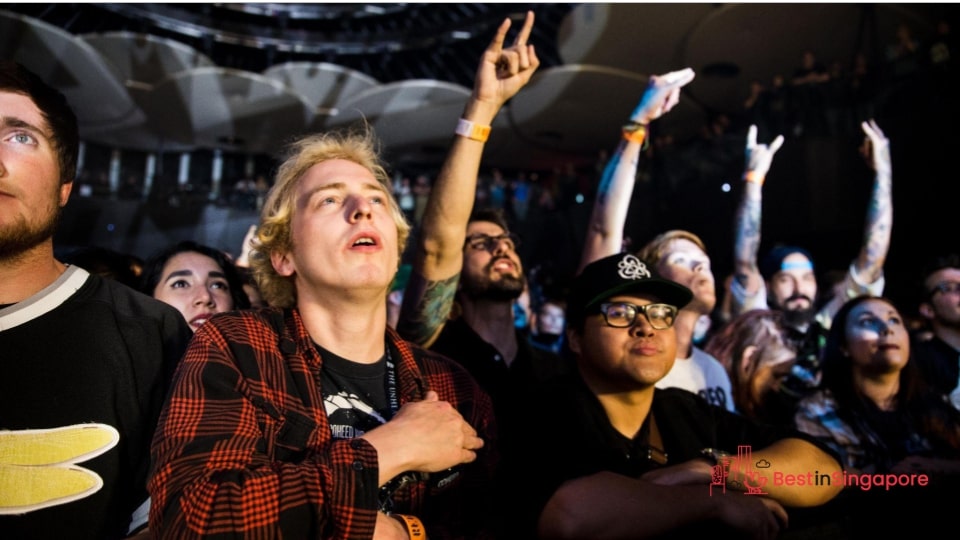 Location: See all the upcoming free festivals and events in Singapore
Operating hours: As scheduled
How to get there: Depends on the festival location
Free tip: Plan your trip to Singapore around the kind of festivities you prefer.
Singapore is home to some of the best live music, whether it's by a local jazz quartet or a foreign act in a concert.
And it's also chock-full of annual events like the CNY festivals. So if you're looking forward to witnessing the sights, sounds, tastes, and scents of a Singaporean celebration, simply join one.
Most of these celebrations and happenings are free of charge. They're held in different parts of Singapore all year round, so it's a simple matter of knowing when they're scheduled.
2. Have a picnic at East Coast Park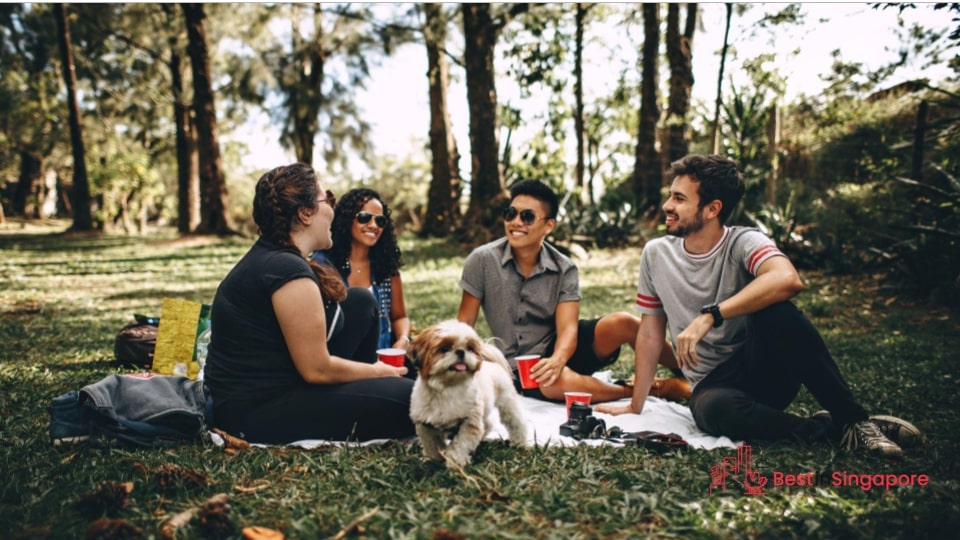 Location: Along East Coast Parkway and East Coast Park Service Road
Operating hours: Open 24 hours
How to get there: Take the Bedok MRT or the 10, 13, 134, 16, 36, 43, or 48 Bus
Free tip: The park is usually crowded on Sundays and holidays
East Coast Park is part of our essential Singapore park guide for picnics and with good reason. It has both a beachy and forested feel thanks to its well-curated 185 hectares and shoreline.
It has no entry fee, so you and your buddies can go have a picnic there anytime. And if you fancy a barbeque on the premises, you can book one in the area of your choice.
Camping is also allowed in certain areas of East Coast Park. Just make sure to apply for a permit ahead because there are several steps involved.
3. Catch the Marina Bay Spectra light show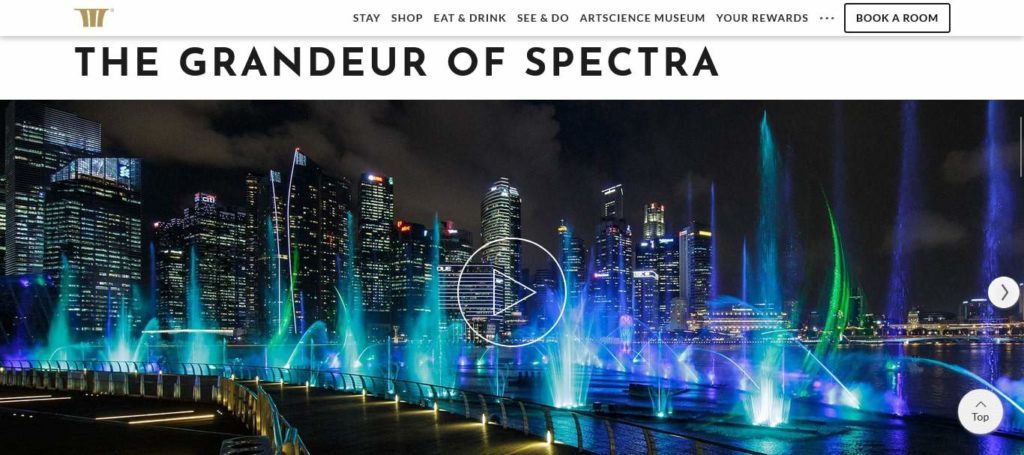 Location: 11 Marina Boulevard, Singapore 018940 SG
Operating hours: Sunday to Thursday, 8 PM & 9 PM / Fridays & Saturdays, 8 PM, 9 PM & 10 PM
How to get there: Take the Bayfront MRT or the 133, 36, or 97 Bus
Free tip: Go beneath one of the Supertrees to get the best light show POV.
Seeing a magical light show is one of the best free things you can do in Singapore at night. And the Spectra light show might just be the most awe-inspiring one you'll view for a long time.
Expect to be dazzled by a kaleidoscope of light and colour using lasers and water fountain technology. It's on every night starting at 8 PM and runs for around 15 minutes.
There's a second show at 9 PM and a third show at 10 PM every Friday and Saturday.
Where to Chill in Singapore for Free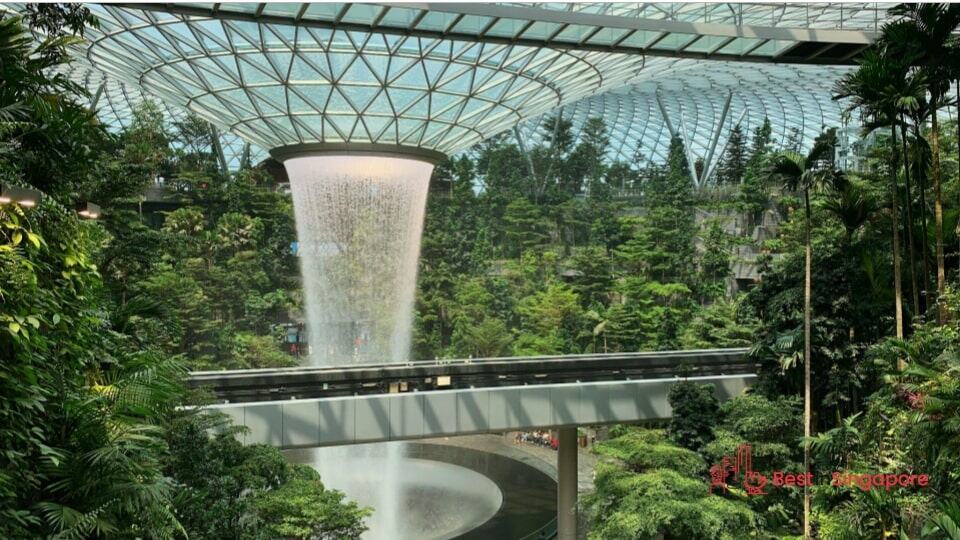 Singapore is curated so that it can both fill you with excitement and help you have a chill time. So if it's the latter you want, here are some relaxing activities you can do for free.
4. View a MovieMob film al fresco

Location: 17 Jalan Mesin #03-01 Singapore, Singapore
Operating hours: Refer to MovieMob's FB page for screening announcements
How to get there: Take the Circle or Downtown Line or the 151, 62, 8, or 90 Bus
Free tip: You can vote for the movie you want to see next!
Like watching movies using a mini projector at home? MovieMob will do you one better.
It holds regular outdoor screenings of film favourites and even classic ones. It combines the vintage feel of a drive-in movie experience with a picnic vibe (so nope, you won't need a car for this al fresco event).
Free screenings are usually available every third or fourth week of the month. But to be sure about the schedule, check out the official MovieMob Facebook page announcements first.
5. Attend free Singapore Symphony Orchestra performances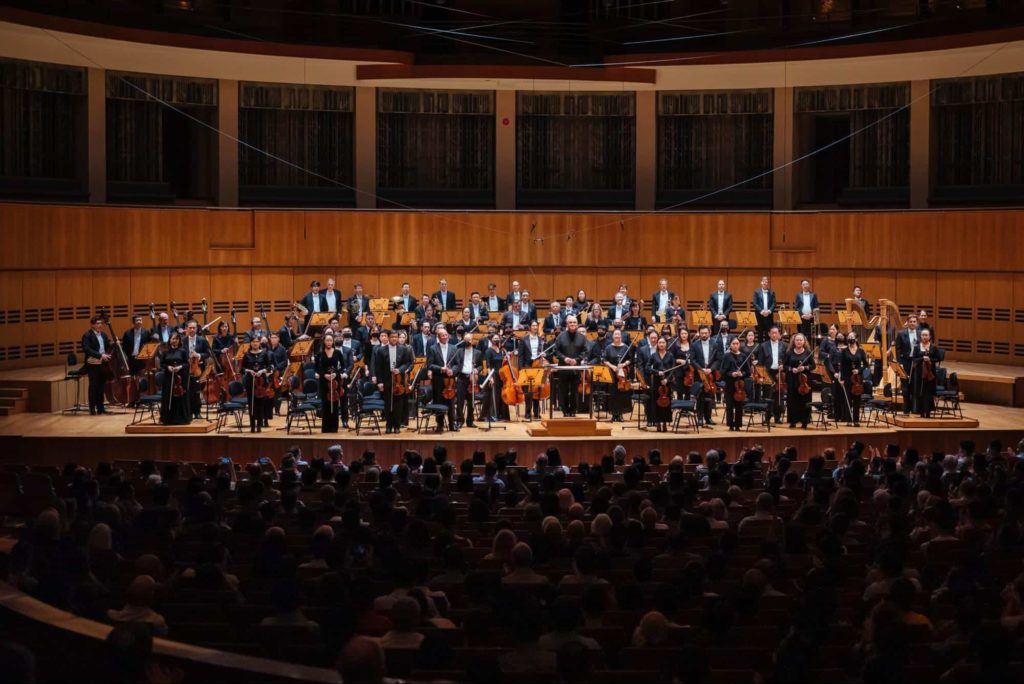 Location: 11 Empress Place #01-02, Victoria Concert Hall, Singapore, Singapore
Operating hours: Refer to the official website's free concerts page
How to get there: Take the Tampines MRT or the 129, 23, 27, or 31 Bus
Free tip: Admission is on a first-come, first-served basis, so hurry.
It's rare to witness a real cultural and artistic treat that doesn't cost anything. But if you really want to, you can actually get to watch performances by the Singapore Symphony Orchestra—for free!
It's easy enough to know the schedules of these exciting events just by looking at the free concerts page. Venues can vary, so make sure to know how to get there.
Please note that while these concerts won't cost a thing, they still require audiences to observe live music etiquette. And tardiness is also frowned upon, so respectfully show up on time.
6. Check out some free art shows at Gillman Barracks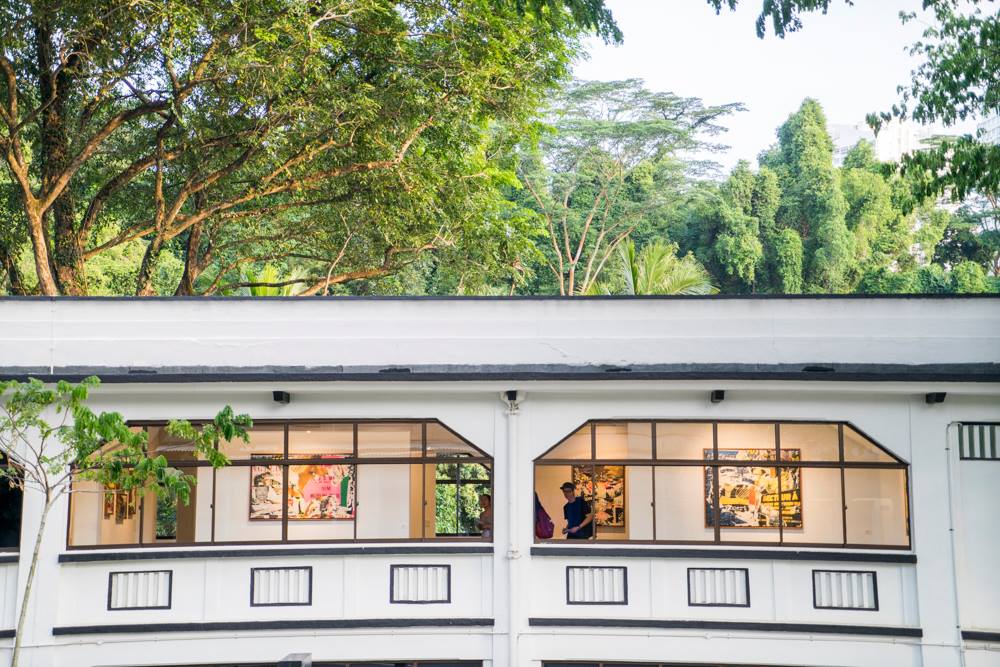 Location: 9 Lock Road, 47 Malan Road, Singapore, Singapore
Operating hours: Tuesday to Saturday, 11 AM – 7 PM
How to get there: Take the Labrador Park MRT or the 100, 120, 166, 175, 51, 61, 963, or 97 Bus
Free tip: Watch out for the shows of both local emerging artists and established international ones.
We previously posted our Gillman Barracks guide featuring some of the best art galleries you can visit on the premises. And there's a lot of art immersion to be had in just one place!
Unlike other galleries and museums, the art featured here is typically avant-garde. Gillman Barracks is a cluster of modern galleries showing mostly contemporary art.
So if you want to get to know Singapore's emerging artists or look at the works of international ones, you're sure to find them at Gillman Barracks.
Where to See the Singapore Skyline for Free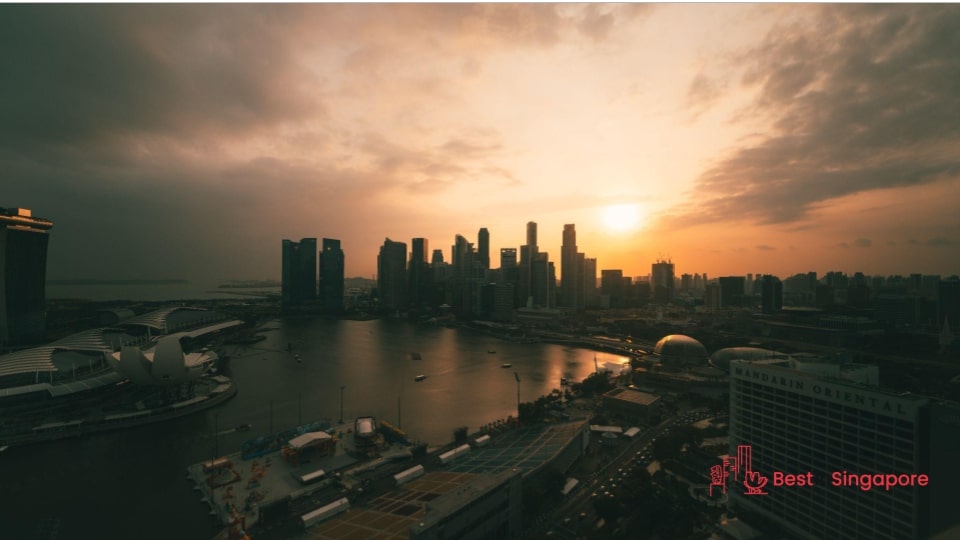 Some of the best places to visit in Singapore for free are those where you can witness the skyline during the golden hour. So for this section, let's take a look at some great sunset spots in Singapore.
7. Go to the Singapore City Gallery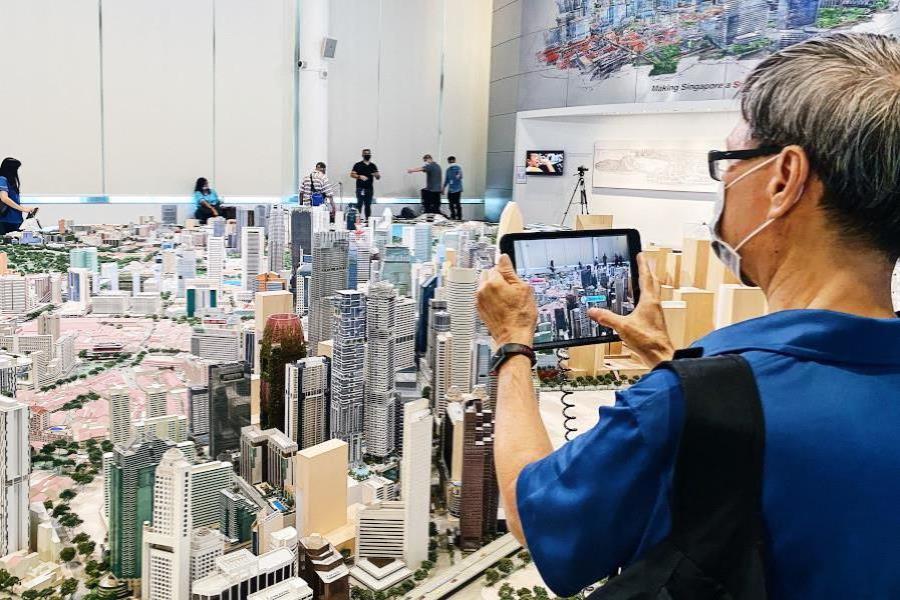 Location: 45 Maxwell Road, The URA Centre, Singapore 069118
Operating hours: Monday to Saturday, 9 AM – 5 PM
How to get there: Take the Novena MRT or the 145, 166, or 143 Bus
Free tip: Scope out all the interactive stations and displays at the gallery.
Ever wondered how the engineering and architecture of Singapore look from dusk until dawn but can't wait the entire day to view everything?
One awesome solution is to visit the Singapore City Gallery. It features a variety of interactive stations and displays of the city, including its huge replica model!
You can learn about how the city evolved into its present state via dozens of audio-visual presentations and interactive displays. With a bird's eye view of everything, you can see the entire Singapore skyline at a glance.
8. Climb onto the ION Sky observation deck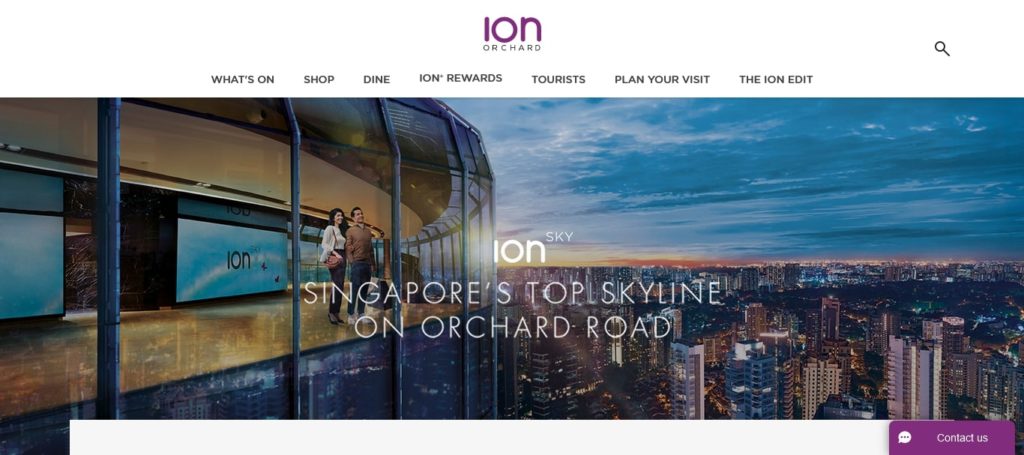 Location: ION Orchard Level 55/56
Operating hours: Daily, noon – 4 PM
How to get there: Take the lift on Level 4 via ION Art (Located near Concierge)
Free tip: There's a mobile AR app you can download before your visit.
Should you find yourself at ION Orchard for some shopping or dining, make sure to fit in a sunset viewing session on its famed observation deck. Between the golden hour and when the buildings all light up at night, the city view is quite stunning.
It will require a purchase of at least S$20 at the ION Orchard before you can enjoy the skyline view, though. But once you present the receipt, you can redeem the admission ticket, scan it on the mobile app, and book a slot for the deck.
The ION Sky at the 56th level also holds several high-tech telescopes if you want to take a closer look at some Singapore landmarks.
9. Watch the sun set at Marina Barrage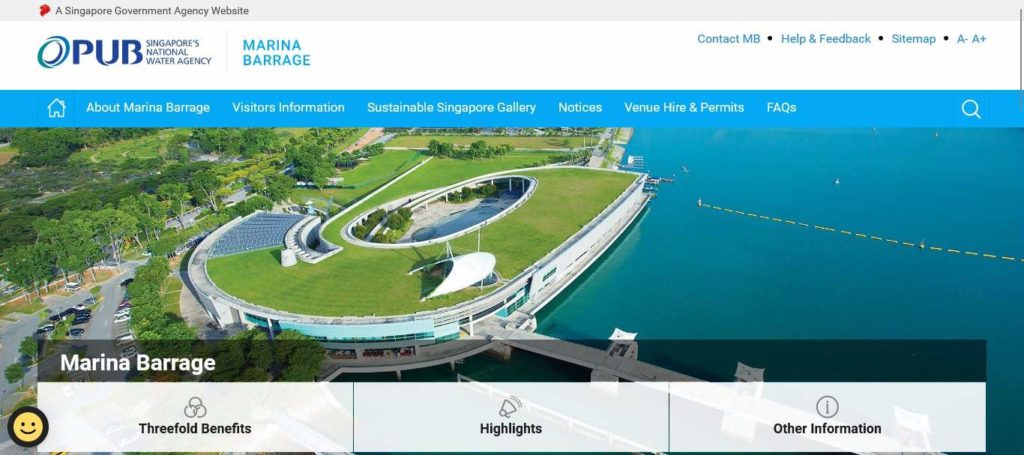 Location: 8 Marina Gardens Drive Marina Barrage Singapore 018951
Operating hours: 9 AM – 9 PM
How to get there: Take the Bayfront or Marina Bay MRT or the 400 or 518 Bus
Free tip: Kite-flying is a popular activity at Marina Barrage, so bring your own (or a camera).
Marina Barrage is undoubtedly one of the most popular places frequented by avid kite flyers. That's because the wind there is ideal for many aerodynamic activities.
Visiting the Marina Barrage will give you a panoramic vista of the city. At night, there's a glorious view of the skyscrapers and Marina Bay Sands, so get your camera ready as soon as these places light up.
There's also a Sustainable Singapore Gallery on the premises if you want to see archives about the Singapore River or a working model of the barrage itself.
Where to Enjoy Nature in Singapore for Free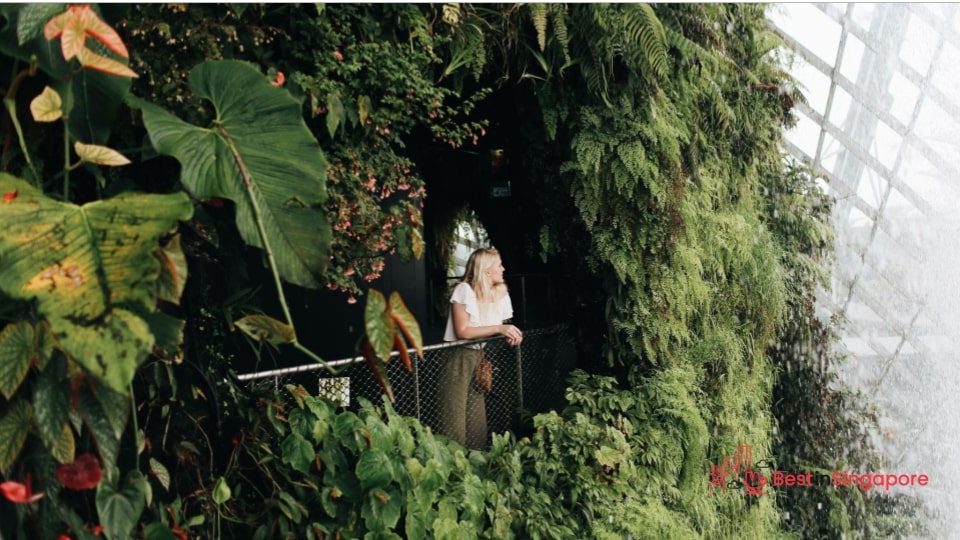 Although SG doesn't have a lot of natural resources, there are still plenty of natural parks to visit for free. There are also pockets of lush vegetation beyond the city if you care to venture out of it.
10. Stroll through Gardens By the Bay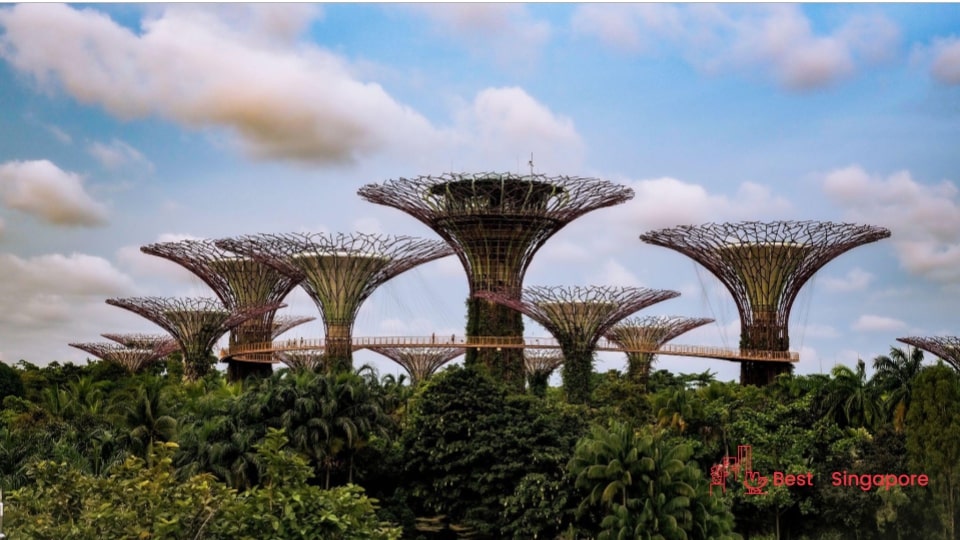 Location: 18 Marina Gardens Drive, Singapore 018953
Operating hours: Cloud Forest, Supertree Observatory, OCBC Skyway, and Flower Dome, 9 AM – 9 PM daily / Bay East Garden, 24 hours
How to get there: Take the Bayfront MRT or the 400 Bus
Free tip: Check out openings, maintenance schedules, and closures of other facilities here.
Gardens By the Bay has made it to the list of must-visits for almost every Singapore tourist. It's also one of the most romantic places for couples to go to.
With no access fee required, the gardens present a breezy, lush place to take a stroll any time of the day. There are so many garden features to see that we can't blame you if it takes a full day to take it all in.
Take your pick of the themed gardens, from the Cloud Forest and the Flower Dome to the Supertree Grove. And if you're feeling peckish, there's also a bloom-themed restaurant on top of one of the Supertrees!
11. Take a hike at Fort Canning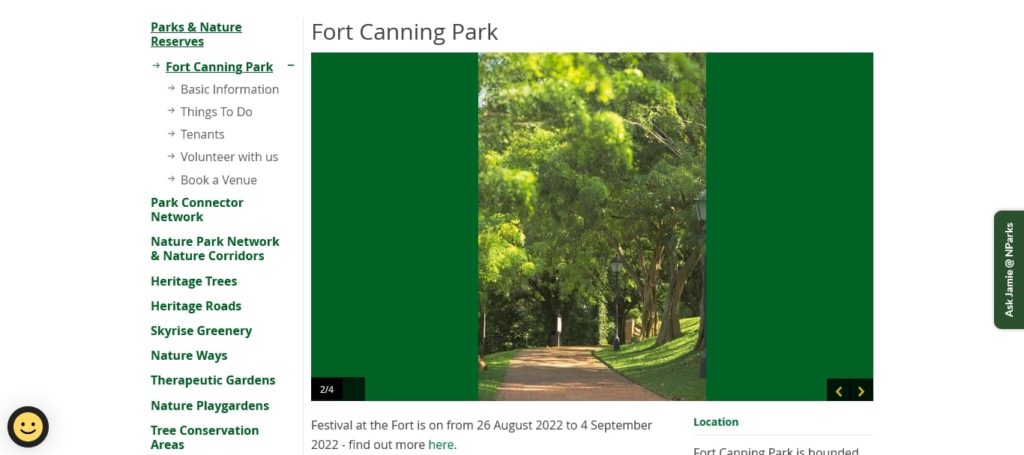 Location: Bounded by Hill Street, Canning Rise, Clemenceau Avenue and River Valley Road  
Operating hours: Daily, 10 AM – 6 PM
How to get there: Take the Fort Canning or the Dhoby Ghaut MRT
Free tip: There are occasional free theatre productions at Fort Canning.
Fort Canning has one of the best hiking trails in Singapore, but it offers more than that. There's some exotic flora you can spot, so make sure to bring a trusty camera to capture their natural loveliness.
Some spots at Fort Canning are also popular pre-nuptial and wedding photography favourites. In particular, the winding staircase at the edge of the park gives way to gorgeous tree silhouettes on top.
But since the Fort Canning Tree Tunnel has become so popular, make sure you get there as early as possible so the place won't be so crowded yet.
12. Travel by boat to Pulau Ubin
Location: On the north-eastern coast of Singapore
Operating hours: Bumboats run from 7 AM to 7 PM daily
How to get there: Take a 15-minute boat ride from Changi Point Ferry Terminal
Free tip: There's no admission fee to Pulau Ubin, but the boat ride can cost just around S$3.
Should you find yourself with a free full day of exploration, we suggest going to one of the best Singapore islands to visit—Pulau Ubin. It's on the northeastern coast of Singapore and is the perfect place to visit to get away from the city chaos.
It's a rustic island that doesn't have electricity or modern-day conveniences, so be prepared to rough it a bit. There's no admission fee to the island, the bumboat ride will cost around S$3.
Pulau Ubin's charms might not be for everyone. But if you prefer being alone surrounded by a rich, natural ecosystem, you'll love every minute of your time on this laid-back island.
Where can tourists hang out in Singapore for free?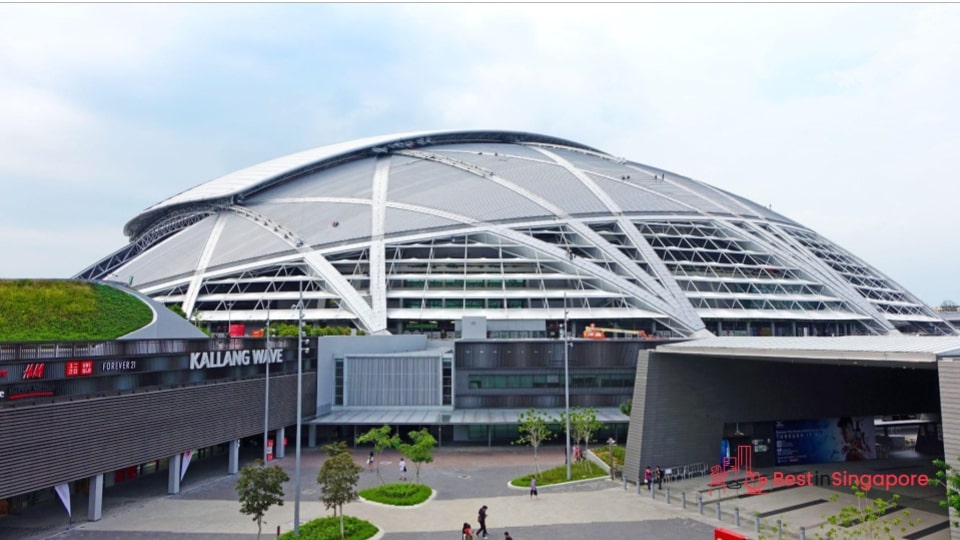 What do most tourists think of Singapore? A lot might say it's an expensive place to visit.
But you'd be glad to know that there are plenty of places in the country where you hang out for free and come away with a great experience.
13. Visit any of the Merlions in Singapore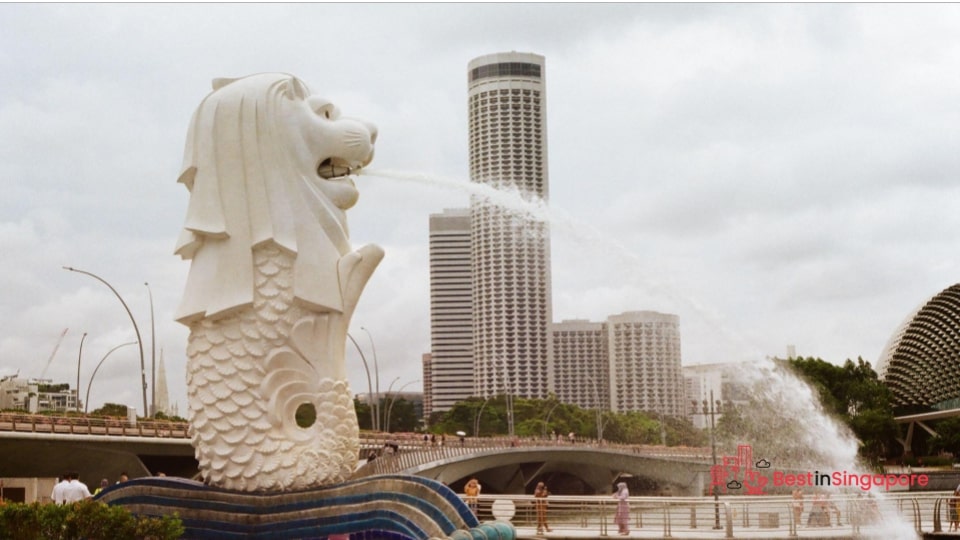 Location: 1 Fullerton Rd, Singapore 049213 (and elsewhere)
Operating hours: 24/7
How to get there: Cross the Clifford Pier footbridge or take the Raffles Place MRT
Free tip: There are seven official Merlions in Singapore, so catch them all!
Seeing the Merlion up close and personal can help you see how Singapore got its name. But if you think simply visiting the main Merlion Park has become old-hat, why not try something more exciting?
You and your travel buddies can make a game out of finding all the official mascots all over Singapore. You can use a map to track all of them down and pose beside each one as pictorial evidence.
Who knows? This half-lion, half-fish icon might just make your Singapore stay even more magical.
14. See Chinatown, Little India, or the Arab Quarter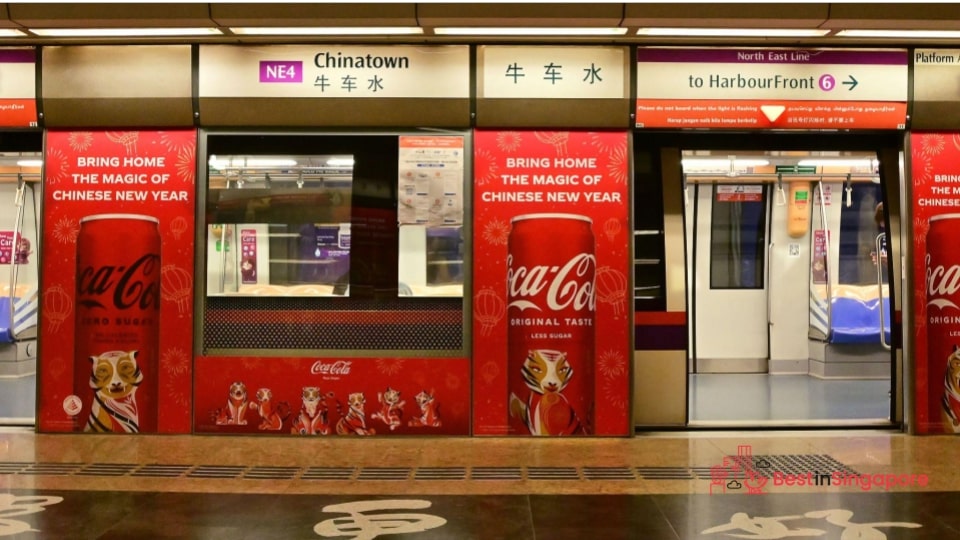 Location: Chinatown, Little India, Arab Quarter (Kampong Gelam)  
Operating hours: Depends on the shop, restaurant, and area
How to get there: Take the Bugis MRT to Kampong Gelam, the Chinatown MRT to Chinatown, and the Punggol MRT to Little India
Free tip: Sample some authentic (and cheap!) food at these places which you can't find in "fusion" Chinese, Arab, or Indian restaurants.
If you want to experience the kind of melting pot culture that Singapore is made of, simply visit any of its ethnic enclaves. The best ones that don't charge for visits are Chinatown, Little India, and the Arab Quarter.
From authentic and mouth-watering street food to temples, mosques, and other places of worship, you'll feel as though you're exploring several countries in one go. We recommend exploring these places on foot so you won't miss out on anything.
And as previously mentioned, you can always visit them in time for one of the traditional festivals. That's when you can really immerse yourself in their unique culture that's become woven into Singapore's tapestry.
15. Bask in the sun at Tanjong Beach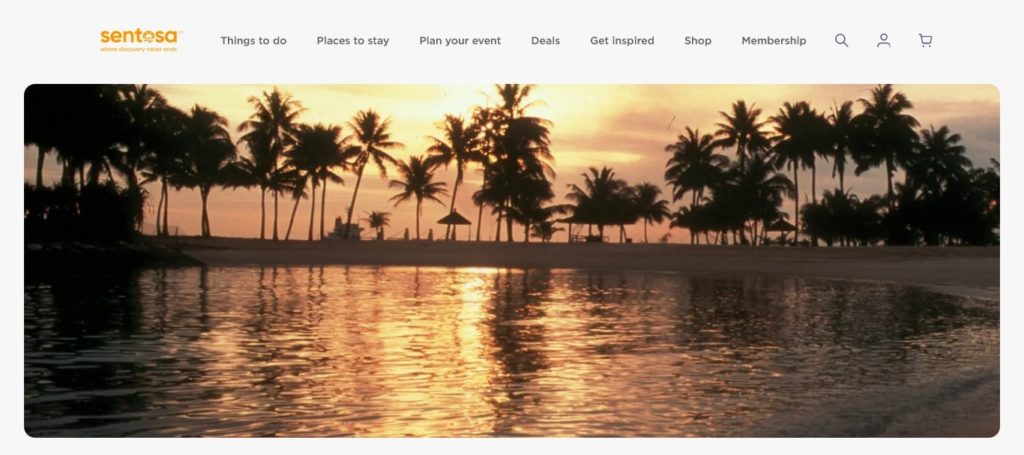 Location: Southernmost Sentosa island
Operating hours: Open 24 hours
How to get there: Take the beach shuttle or 123 Bus to Sentosa
Free tip: Bring a book or your favourite podcast. It's that quiet and idyllic!
With SG's year-round tropical climate, you might be wondering if there are creative and free ways to deal with the heat. You'll be happy to know that yes, there are several of them.
Tanjong Pagar is a gorgeous beach on Sentosa island. When the sun sets, the waters are set aglow with tall palm trees silhouette against the golden sky. It's almost like a picture-perfect postcard coming alive.
There's currently a free island admission, but it's best to refer to the official Sentosa website in case changes occur.