7 Shops for the Best Water Fountains in Singapore
Searching for a mini water fountain that acts as a natural humidifier to purify the air at home? Or perhaps a customised water feature for your company building?
Whether you need an indoor or outdoor water feature, we're here to help you find the leading stores that offer the best water fountains in Singapore!
Water fountain contractors or sellers are quite rare, unfortunately, and  determining which ones are the most reliable and professional is even harder.
That's why we've already done the tough task of looking around for them on your behalf. We ended up with only the most recommended shops — ones known for having great selections of water foundations.
Take a look at our list below to find out where you can see their actual works and products!
1.  De Anne & Co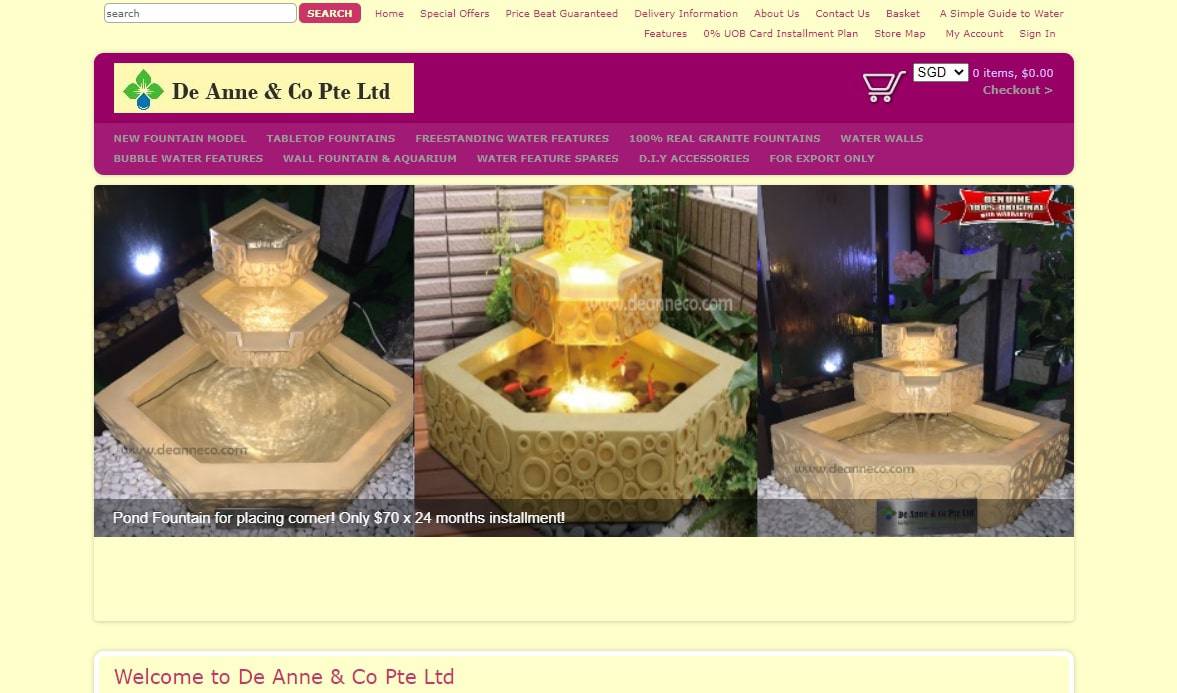 BEST FOR 
Real granite fountains, Tabletop fountains, Water walls
PRICING
Shop
WEBSITE
https://www.deanneco.com/
ADDRESS
1093 Lower Delta Road (JTC Mapletree) #04-14 Singapore 169204
CONTACT DETAILS
88003570
OPERATING HOURS

Walk-in without pre-appointment hours from:
12.00pm~5.00pm (Monday~Friday)
12.00pm~3.00pm (Saturday)
Closed on Sunday & Public Holiday. 
De Anne & Co is one of the leading importers of quality water fountains in Singapore and they're known for their vast array of modern water features.
All of their products are self-contained, portable, ready to install, and easy to set up. There's no need for an external water supply — just fill up the water, plug in, and switch on!
At their shop, you can find tabletop fountains, free-standing water features, granite fountains, water walls, bubble water features, and many more! If you'd like to add some accessories around the fountain, they have artificial turf, pebbles, and decking too.
With their extensive range of products, you'll surely find the best water fountain in Singapore!
Highlights
All types of water fountains
Maintenance and fountain care
Instalment payment plan
Replacement spares
1-year warranty
2. Water Feature Singapore
Unlike the previous store, Water Feature Singapore produces custom-made water fountains based on clients' needs. They specialise in landscaping and interior decor and can transform your unique ideas into a work of art!
With their skills, experience, and advanced technologies, you can be sure that they'll make the best water fountain in Singapore for you! They're also experts in repairing and maintaining water features.
They've served homeowners, property developers, and businesses across the island, proving they truly provide long-lasting water feature solutions.
Highlights
Indoor and outdoor water fountains
Waterfalls and water walls
Wood and timber decking
Repair and refurbish services
Waterproofing
Installation and lighting services
3. Fukai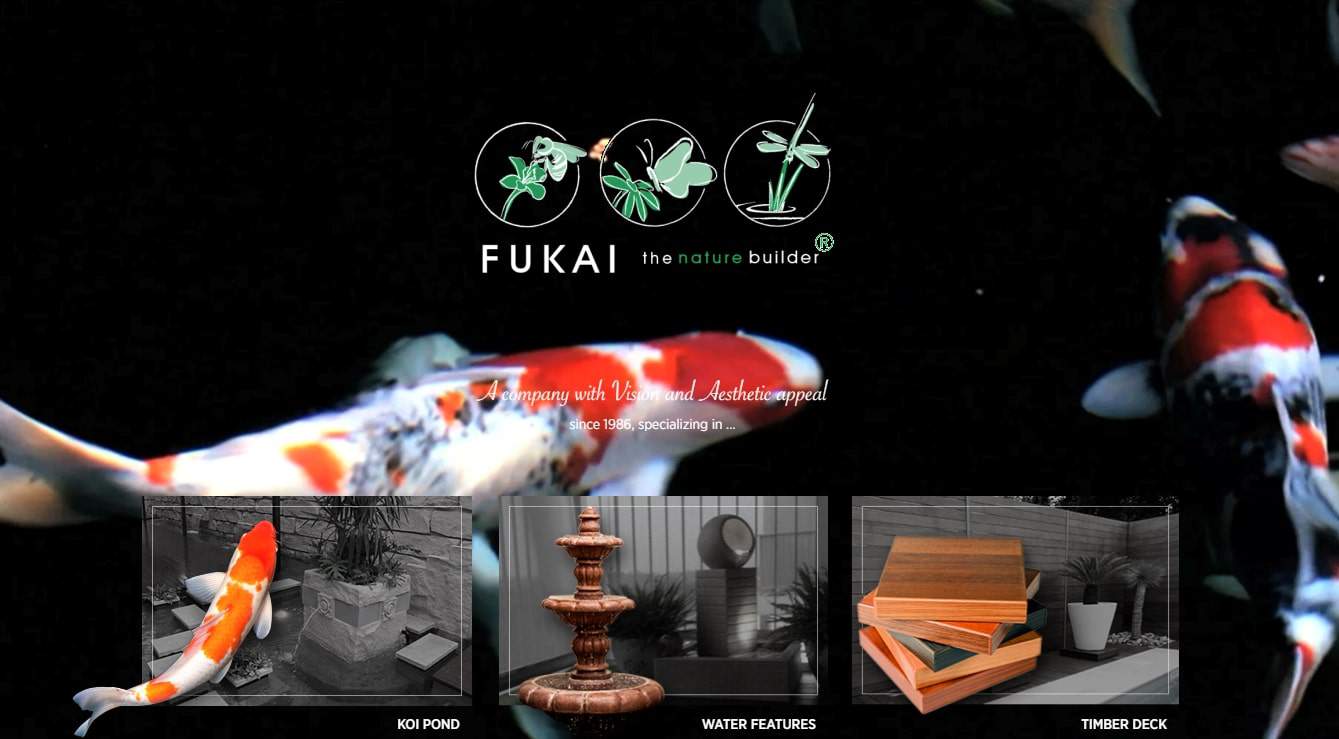 BEST FOR
Stress-relieving water fountains, Koi pond services
WEBSITE
https://fukai.com.sg/
ADDRESS
Woodlands East Industrial Estate, 22 Woodlands Link #01-53, Singapore 738734
CONTACT DETAILS
+65 6755 4755
OPERATING HOURS
Monday to Friday: 9am–7pm

Saturday: 9am–6pm

Sunday: 12–6pm
Fukai specialises in providing ambient therapy through their aesthetic and well-designed water fountains. With the relaxing sound of flowing water and negative ions that purifies the surrounding air, their best water fountains in Singapore can be good sources of stress relief for everyone!
They take charge of the production, design, construction, and installation of the fountain, so rest assured that your ideas will fully come to life — and may even be better than you expected.
You can also request a personalised water feature where you can give it a name and customised card message — a perfect model for home displays.
They also offer wall carving services, ornaments, and garden furniture if you'd like to enhance the beauty of the fountain. This award-winning company has also been recognised for their artistic design that creates positive vibes, thus influencing the mood of everyone.
Highlights
Residential and commercial services
Durable quality
Water feature and pond services
Wall carving sevde
Garden furniture
4. World Of Fountain

The World Of Fountain is well known as Singapore's No. 1 Water Fountain Specialist. They offer water fountains that bring a sense of peace to its surroundings.
The products they distribute are tested thoroughly to ensure customer satisfaction. If your purchased fountain ever gets damaged, you can rest assured that they will have a replacement ready for you.
Highlights
Thoroughly tested products
Wide variety of fountains
5. The Fountain House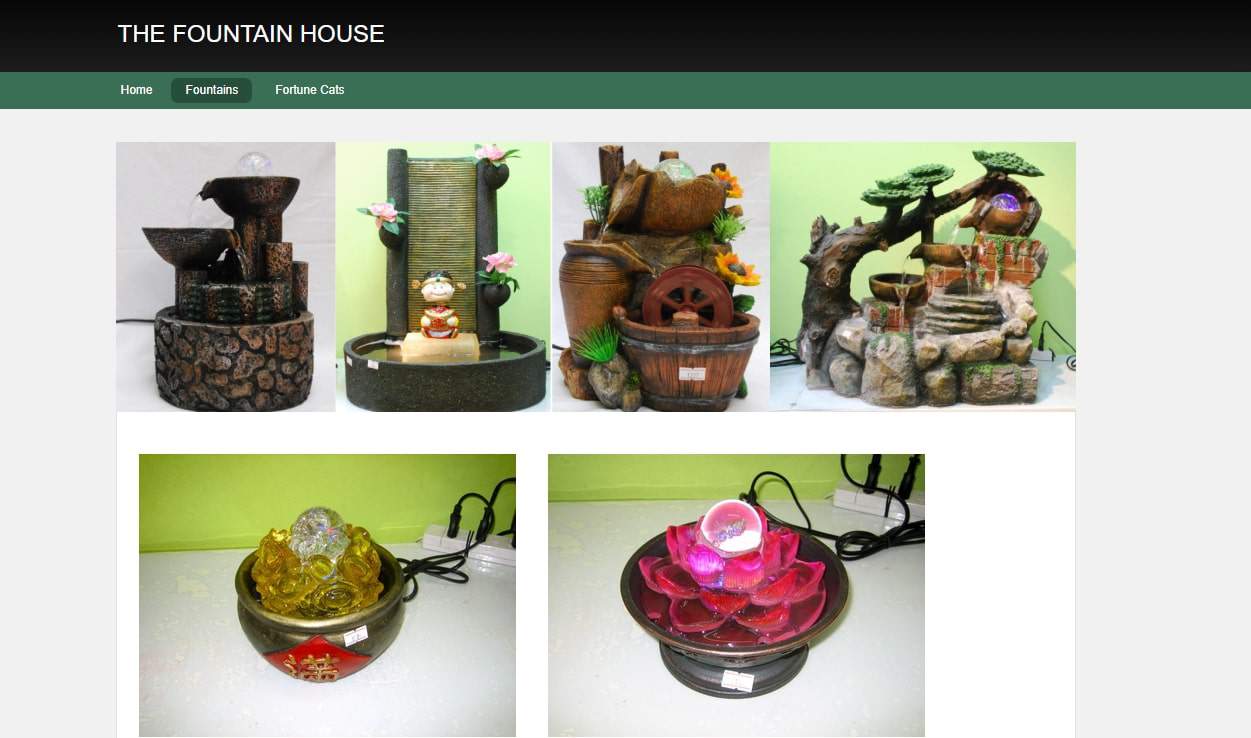 For those who are looking for water fountains as good luck charms, The Fountain House is the place to be! They offer mini tabletop fountains that symbolises luck and fortune, perfect for startup business owners!
They offer varied designs, ranging from mini waterfalls to a forest-like water fountain. Their best water fountains Singapore are also easy to use and maintain.
Simply plug it in, and turn it on, and it will automatically run without any external water supply!
Highlights
Tabletop fountains
Forest-like water fountains
Temple-inspired water fountains
Easy to use and maintain
6. Skyland Gardening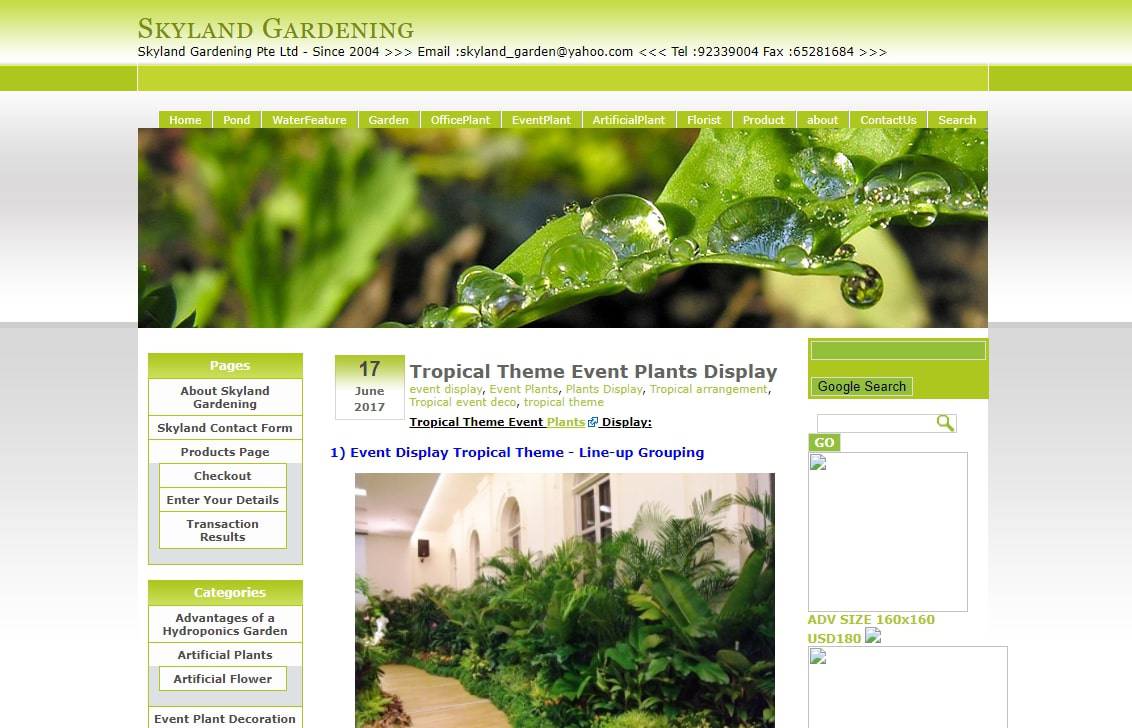 | | |
| --- | --- |
| BEST FOR | Traditional and modern water fountain designs |
| WEBSITE | skylandgardening.com |
| ADDRESS | 15 Pandan Loop, Singapore 128233 |
| CONTACT DETAILS | +65 9233 9004 |
| OPERATING HOURS | Weekdays: 9am–5pm |
Skyland Gardening features indoor and outdoor water fountains with traditional to modern designs. With their wide range of materials, they can also help you build the ideal design you have in mind.
They have everything including fibreglass, stones, tilts, stainless steel, and more. If you'd like to have a water feature in your garden or on the balcony/terrace, they can create and install classic or modern fountain kits that'll make your place look more elegant and relaxing.
They'll also make sure to propose and develop designs suitable for your budget so you can have the best water fountain in Singapore without breaking the bank!
Highlights
Garden water feature
Pond and water fountain on balcony/terrace
7. Tami Services

BEST FOR
Fresh, Purified Water
WEBSITE
https://www.tami.com.sg/
ADDRESS
7 Kaki Bukit Road 1 #03-04 Singapore 415937
CONTACT DETAILS
+65-67420218
OPERATING HOURS
Monday – Fridays:
8.30am – 5.30pm
Saturdays:
CLOSED DURING COVID-19 PERIOD
Sundays & Public Holidays:
Closed
Get the best quality water from your water fountain with Tami Services. They offer water purifier and treatment systems that are both convenient and affordable.
With their twenty years of experience, you can rest assured that their products are effective. Check out their website if you want to peruse their products.
Highlights
Convenient and Cost-effective
Family safe
Water on demand
And that's it for our list of places with the best water fountains in Singapore! Have you already found the right shop that has the perfect model that you've been looking for? Tell us all about it!
And if you're planning to install your chosen water fountain model in your garden, you need to make sure the entire place looks its best. To that end, here are the best landscaping companies in Singapore to help!