Autowealth VS StashAway: Which One's Better for Beginners?
Finally decided to dive into stocks? If you're a beginner, you're going to need all the help you can get — it's a complicated world you're about to enter. But worry no more because there are robo advisors on the island willing to do most of the work for you!
Today, though, we're talking about two specific robo advisors: AutoWealth and StashAway.
These are 2 of the best robo advisors in Singapore, with users from all ages. Both robo advisors have positive reviews from pro investors across multiple websites, so rest assured that their services are worth checking out.
If you're a beginner, you're probably contemplating which of these trusted robo advisors are worth investing with. Fortunately for you, we're here to help you find the right robo advisor based on your needs and goals.
We'll review and compare both of them here. But before that, let's answer a few pressing questions that beginners may have about robo advisors.
Frequently Asked Questions about Robo Advisors in Singapore
For starters, robo advisors digital advisory services that invest people's money for them so they don't have to do it themselves. Some people can't be bothered to learn the tricks of the stock market, so these robo advisors are here to help them.
If you want to know more about robo advisors, check out our answers to questions below.
1. What are robo advisors?
A robo advisor is basically an investment manager in the form of a computer program. It will handle all your investments and will advise you on how and where to invest your savings, depending on your needs and goals.
Since robo advisors aren't human, they aren't capable of understanding the nuances in your financial situation, needs, and long-term goals. Thus, the decision is still yours whether you're going to accept their portfolio recommendations.
2. How do robo advisors work?
Clients, upon signing up for a robo advisor's services, answer a series of questions that reveal their financial status, risk appetite, and goals in investing. Once the robo advisor is done processing your answers, it will recommend an investment portfolio for you.
If you like its suggestions, you may proceed with the investment by transferring the funds.
Another thing that robo advisors do is to automate your international investments in a low-risk manner, usually by investing in ETFs (exchange-traded funds). It helps protect your investments in case a certain stock doesn't perform well, or worse, plummets.
3. What are the fees of robo advisors?
The fees for robo advisors in Singapore vary depending on whom you're investing with, but there's one thing for sure: the fees for robo advisors will be lower than consulting with a real investment manager.
For the top robo advisors in Singapore, the annual fees range between 0.65% to 1.23%, depending on the amount and annual growth of your investments.
Some robo advisors also require clients to put in a minimum investment, while others don't. It might be tempting to go for a robo advisor with no minimum investment but it's not always a good thing, as other fees might be charged to make up for the lack of minimum investment.
Other fees that robo advisors usually charge their clients are management fees and platform fees, among others.
AutoWealth VS StashAway
Now, it's time to dig deeper into which between AutoWealth and StashAway is the ideal option for beginners. Let's start with AutoWealth.
AutoWealth

If you're after a competitively priced robo advisor in Singapore, then we recommend checking out AutoWealth. It's also one of the few MAS-Licensed Financial Advisors robo advisors on the island.
AutoWealth has only been around for almost 5 years, but it's managed to gather a clientele of serious and experienced investors. It offers investment portfolios tailored to the investor's financial situation, long-term goals, and risk appetite.
To generate an ideal portfolio, AutoWealth requires its customers to answer a risk assessment and goal-setting form to know their risk tolerance and long-term goals in investing.
Anyway, let's look into its other features to truly know if it's the right robo advisor for you. In particular, let's take a look at AutoWealth's fees, investment strategy, asset classes, and its pros and cons.
1. Fees
As a beginner, we assume that you're clueless about how much these robo advisors cost. It's important that you're aware of the fees you're required to pay as it affects your overall investment.
Unlike other robo advisors, AutoWealth requires its clients to make an initial investment of at least S$3,000, either in Singaporean dollars or US dollars. If you don't have that much money upfront, it might not be the best option for you.
On top of a required minimum investment, investors also have to pay an annual commission of 0.5% of their investment. They are also required to pay US$18 to be able to use AutoWealth's platform.
It might sound like AutoWealth is milking its investors with lots of fees; however, we discovered that it actually has lower annual fees compared to StashAway as long as you're investing somewhere between $5,000 – $20,000.
2. Investment Strategy
The purpose of investing with a trusted robo advisor is to grow your investment with the market in general, rather than choosing random stocks and assets to throw your money into. It's a strategy that's being used by every robo advisor on the island, including AutoWealth.
AutoWealth uses a passive market-returns portfolio investment approach, focusing on diversification and portfolio allocation.
If there's one thing that makes AutoWealth different, it's the fact that it only has 4 risk levels, compared to other robo advisors that have more than 10. It's a great starting point as it's not recommended to customise one's portfolio too much.
3. Asset Classes
Asset classes refer to where robo advisors invest their client's money. Most of the robo advisors in Singapore invest in local and globally listed stocks.
Speaking of asset classes, AutoWealth's investment portfolio is scattered across more than 8,000 stocks and 600 government bonds, with its assets spanning major geographical regions. These assets are diversified through a wide range of industries as well.
Some of these industries are consumer goods, oil, and gas, among others. , a stronger diversification of assets is also attained.
In line with that, we are confident in saying that its investment portfolios aren't that susceptible to market changes because it doesn't focus on a particular market or industry.
AutoWealth also secures the funds of its clients by providing them with a separate custody account under their name that can be accessed anytime.
4. Pros and Cons
As with every robo advisor, AutoWealth comes with its own pros and cons too. As a beginner in investing, you have to weigh its strengths and weaknesses to know if it's the right robo advisor for you.
One of the best things about investing with AutoWeath is that it comes with an assigned wealth manager from whom you can seek financial advice anytime. It makes it easier to know if you're making the right investment decision when there's an expert giving you advice.
On top of that, it offers potential investors a clear picture of their portfolio, along with a list of risks and a detailed breakdown. It will help anyone decide if they're presented with a clear plan of where their money is going.
In terms of cons, one would have to be AutoWealth's high initial investment amount because not everyone will be able to afford it. Other robo advisors also don't require clients a minimum investment, so this might be a reason for some not to go with AutoWealth.
5. Reviews AutoWealth
Here are a few reviews from its investors:
"Even though they are 'robo' investors, clients are assigned an account manager. I've signed up when they are pretty new and was glad for the 'human touch' as I was really unsure what this mode of investment entails. Micheal was very helpful in explaining to me the concept and patient with answering my very noob questions. Even after the account is set up, I could still contact him if I had any queries. It has been a pleasant experience thus far. To be honest, I have not been actively keeping track of the performance but have received quite a few rebalancing of my portfolio."
"[Returns Rate] • Reasonable just got to watch out for FX • Moves with US market alot so it would be wise to read up on some US market news when investing/ adding additional funds
[Customer Support] • Solid customer support (personalised CS in fact)
[Waiting Time] • Initial funding took only a few days to be processed before it was automatically used for the portfolio that I have selected."
StashAway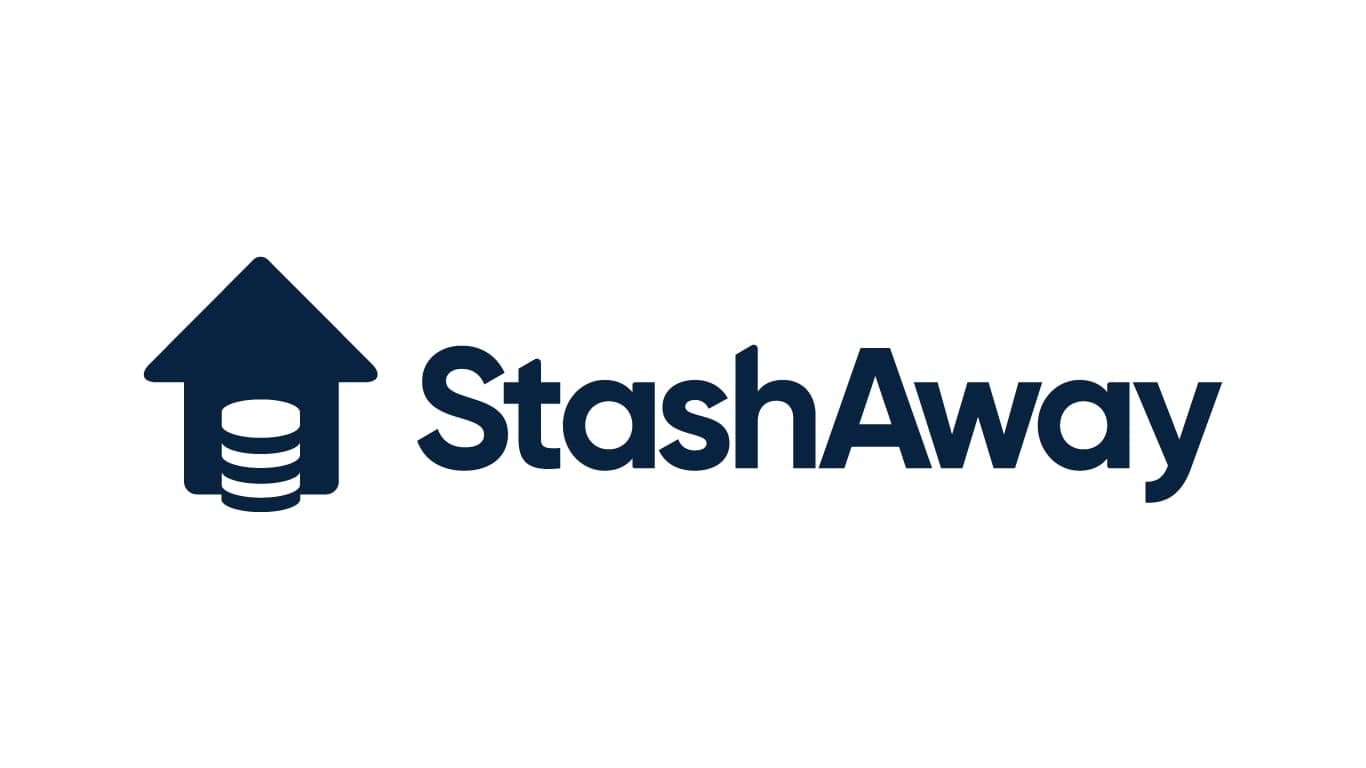 Established in 2016, StashAway has grown to become one of the top robo advisors in Singapore. It's a famous choice among investors who aim to make large investments and need flexibility when it comes to making withdrawals.
StashAway is also known for charging lower management fees on large investments, so it's indeed an ideal choice if you're planning on making a one-time huge investment.
In order to determine the right portfolio for clients, StashAway requires them to answer an online survey to indicate financial situation, future goals and risk tolerance.
1. Fee
Compared to AutoWealth, StashAway doesn't have upfront fees, minimum investment, and minimum balance requirements. All these sound like a positive thing if you're a beginner in investment, right?
Investors will also be allowed to withdraw their money anytime without withdrawal fees! However, if you're investing a small amount of money, you're going to have to pay higher management fees.
StashAway's management fees range from 0.20% to 0.80% annually. Those with more than a million in investment are entitled to 0.20% annual fees, while those with $25,000 in investment get 0.80% annual fees.
It might be StashAway's way of encouraging people to invest more money, but of course, investing huge amounts of money upfront isn't possible for everyone.
It might sound good at first because there are fewer fees to pay, but you might end up paying more due to the management fees if you're not investing millions right away.
2. Investment Strategy
StashAway is known for using live and historical data to track the conditions of markets in order to anticipate when a major economic shake-up will happen. This strategy prevents them from investing their clients' money prematurely or too late in the game.
It also allows them to prepare in case the stock market is about to perform poorly and take extra measures to minimise the impact as much as possible.
StashAway then designs portfolios with medium-to-long-term outlooks to make sure that they can withstand short-term fluctuations of the stock market.
3. Asset Classes
If AutoWealth's portfolios are built on stocks and government bonds, StashAway's are built from exchange-traded funds because of the low expense fees, high-trading volumes, and deep liquidity.
One of the best things about investing in ETFs is that you will gain a diversified portfolio of securities from a broad range of asset markets and classes.
However, it's worth noting that StashAway mainly concentrates on US-listed ETFs, which come with their own costs and risks, including taxes for bond payouts and dividends.
4. Pros and Cons
Of course, StashAway comes with its own pros and cons too, just like AutoWealth.
One thing about StashAway that stood out for us is that it doesn't have a maintaining balance, taking the pressure from the investors to make sure that there's always money in their accounts.
Of course, you generally want to leave investments untouched, but if you're a short-term to medium-term investor, it's understandable that things may conspire to leave you with zero balance in your account on occasion.
Aparts from its annual management fee, StashAway doesn't charge any other fees, unlike AutoWealth, which requires investors to pay fees like platform fees.
In the long run, investors get to save relatively more money because their savings aren't reduced by a lot of fees.
On the other hand, with how StashAway chooses to invest its clients' savings, it might be harder for some to see proper growth in their investments. Since it mainly focuses on US-listed ETFs, investing with it comes with more risks than with AutoWealth
Investors also aren't allowed to handpick their preferred securities, but this is true for most robo advisors on the island.
5. Reviews for StashAway
Take a look at what an investor had to say about his experience with StashAway:
"Signup process is really easy. For Singaporeans, you can make use of MyInfo to help simplify the sign up process. StashAway has a really clean and user friendly app, where you can monitor and make necessary changes to your portfolio all from one place. Returns from investment look good. DCA on a monthly basis, with a risk index of 20%. Support responds really quickly via Messenger and WhatsApp. Awesome experience!
Conclusion
KEY POINTS
AutoWealth
StashAway

● Clear picture of recommended portfolio, with detailed breakdown and risks

● Investors will have their own personal custody account.

● Ideal for small to modest investments. There may be more fees to pay but they're generally cheaper combined compared to making a small investment with StashAway's

● Access to a personal wealth manager

● SRS and cash investments are allowed

● User-friendly interface

● Ideal for large-volume investments because of the fees

● No minimum investment

● No upfront fees

● No maintaining balance

● Portfolio can be accessed anytime
That's it! Based on these comparisons, we can conclude that both of them are worth checking out if you're a beginner to investment. There are risks with both of them, of course, but risks always come when we're talking about investments
We recommend both of these robo advisors to beginners who are just starting out in the world of investing. However, we think that your choice will ultimately boil down to how much you can shell out.
If you're willing to invest $3,000 initially, then go for AutoWealth. It comes with smaller annual fees too at this investment level.
Otherwise, StashAway would be an excellent choice for you… but its fees are kinder if you're going to invest a huge amount of money and that isn't always possible, right?
Both of their asset classes are great as well, because investments are spread out across different industries to ensure that it won't collapse in case one performs poorly. However, only AutoWealth spreads them across different regions and countries, while StashAway focuses more on the US. So basically, check the markets first!
Anyway, if you're looking to consult with a financial expert before proceeding, you might want to check out our list of the best financial advisors in Singapore. Any of these advisors can help you to decide which between AutoWealth or StashWay is the right option for you.