Top 7 Options for the Best Jump Start Car Service in Singapore
Already late for your scheduled meeting or class and your car won't start? Don't worry 'cause we've come here to rescue you with the most recommended car shops in town, known for providing the best jump start car service in Singapore!
We know that waiting in lines for cabs or being squeezed into a full bus is such a hassle, that's why we've come up with a list of places where you can get professional help to fix your car problems.
So to know more about their range of services, offered rates, and availability, see our list below!
1.  Advance Auto Parts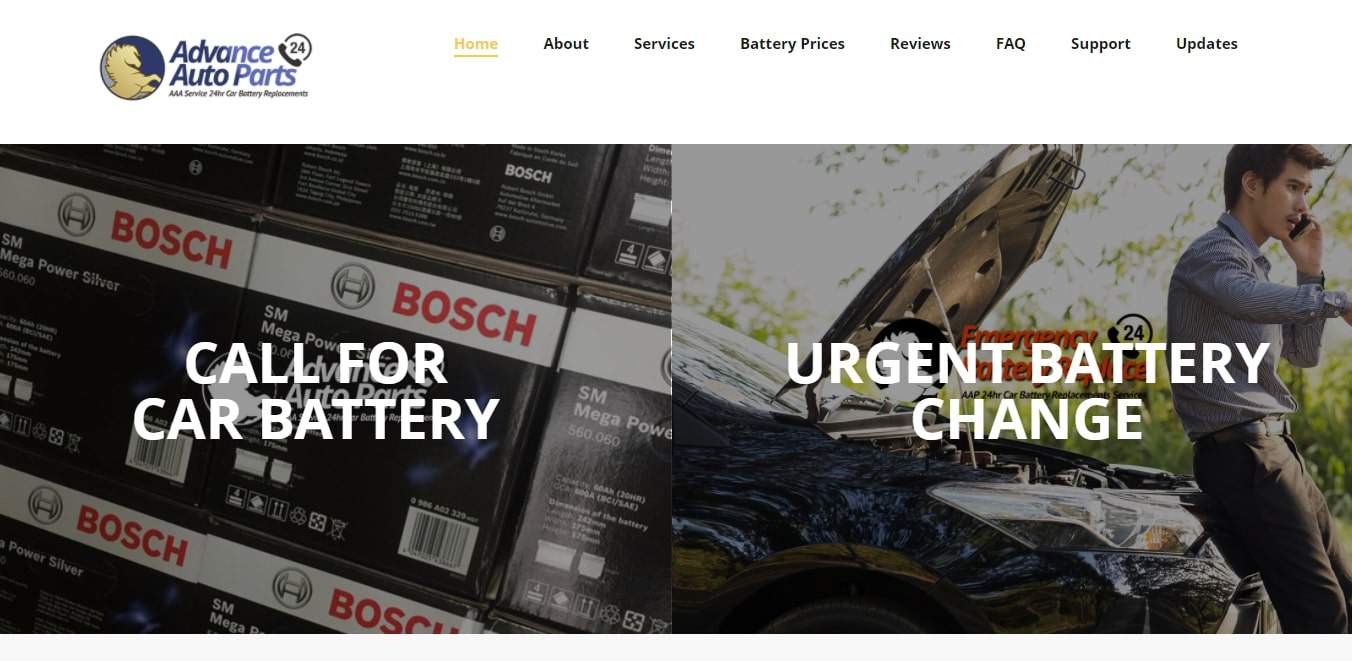 | | |
| --- | --- |
| BEST FOR  | High-rating battery replacement service |
| WEBSITE | https://advanceautoparts.com.sg/ |
| ADDRESS | 5033 Ang Mo Kio Ind Park 2, Singapore 569536 |
| CONTACT DETAILS | +65 8683 6878 |
| OPERATING HOURS | Open 24 hours |
Advance Auto Parts has a team of experienced mechanics who are fully equipped with professional-grade jump-start cables and high-rating batteries to jump-start your car.
They also offer emergency car battery replacement services on-site. So, if you got stuck in the middle of the road because of car battery failure, you can rely on their best jump start car service in Singapore!
Right after the jump start is done, they'll check and monitor the car battery and the battery charging system as well to make sure that you can have a hassle-free driving experience.
Their advanced equipment can protect the car batteries and ensure that your car will not stall due to a damaged car battery or alternator.
Highlights
High CCA battery
Urgent jump start service
Car maintenance
Scheduled battery replacement
Customer Reviews
Advance Auto Parts has earned lots of praise from many clients because of the professional, long-lasting solutions and skilled services. A customer gave this feedback:
"This man here is Bobby, the service he offered was nothing short of amazing. The 200over 5 star ratings are underrated compared to what he did for me today. My car was down with a dead battery and lead on with starter problems. I took a grab out to work and source online for a solution. was really glad that I found Bobby. He tried very hard to force start my car and after 10mins the car finally started. he quickly recommended a workshop nearby to fix my car starter, he warned that the car might not start again if I don't get it repaired now.(This episode of mine happened on a Saturday at 5pm) Highly recommended – affordable too "
2.  Fast Fix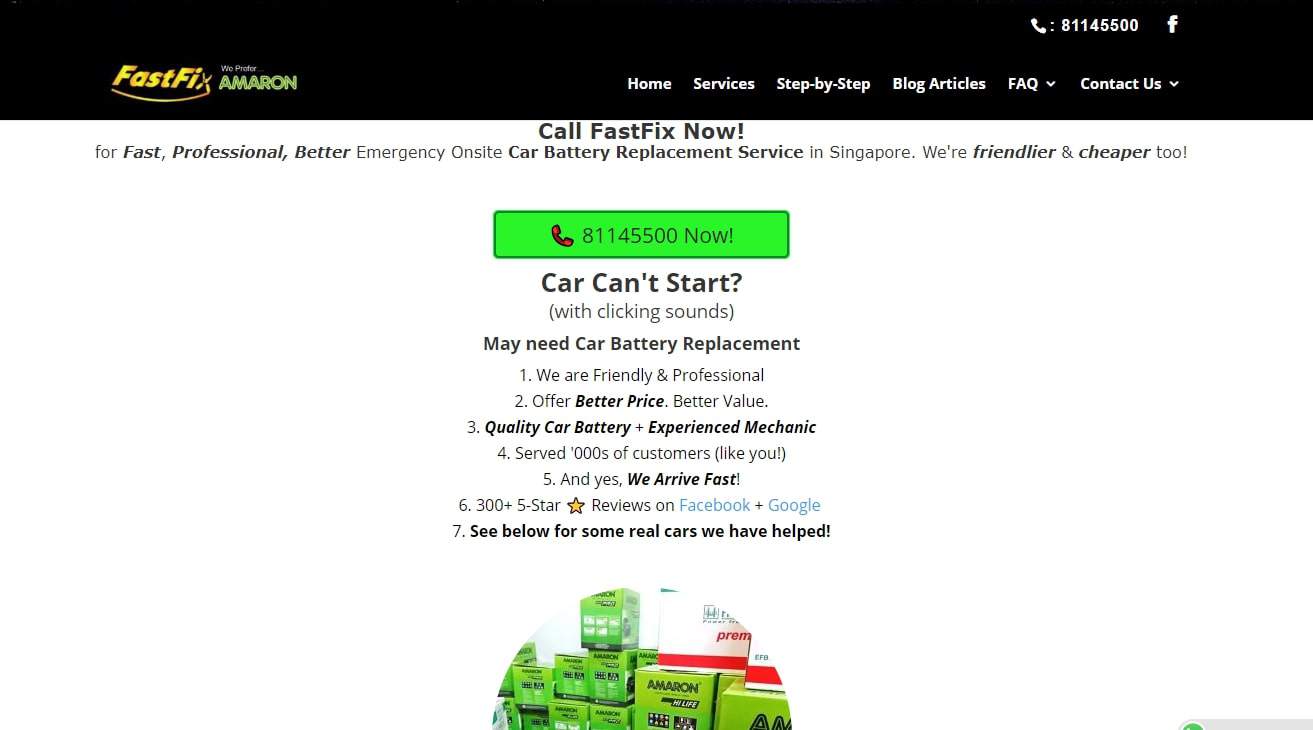 | | |
| --- | --- |
| BEST FOR  | Cheap service rates |
| WEBSITE | fastfix.com.sg |
| ADDRESS | 11 Sin Ming Road Thomson V Two Singapore 575629 |
| CONTACT DETAILS | +65 8114 5500 |
| OPERATING HOURS | Open 24 hours |
Fast Fix specialises in a car battery service and is known for offering cheaper rates than the distributor.
Their experienced mechanics are knowledgeable in fixing all car models and they're also multilingual! So for the foreigners out there, they'll be able to fully assist you without any hassle!
There's also no need to worry about the quality of their car batteries for their products come from leading brands like Amaron and Hoppecke. These brands are market leaders in taxi companies and military industries so rest assured that your new car battery will last longer than expected.
When it comes to their customer service, they provide a realistic estimated time of arrival and upfront pricing. This way, you can know exactly when to expect them as well as the overall costs that you will pay.
This is why many claim that they have the best jump start car service in Singapore.
Highlights
Onsite warranty
Emergency on-site service
Free alternator test
Customer Reviews
Customers were satisfied with the overall services of Fast Fix. They said that the technicians were responsive and knowledgeable in car battery replacement procedures.
A customer posted this review:
"Great customer service and support. Did a on-site battery replace and arranged just 2 hours in advance. Their crew arrived on time and replaced with new Amaron Q85 battery and did all the testing. No time wasted to travel to workshop for replacement."
3.  Ars Recovery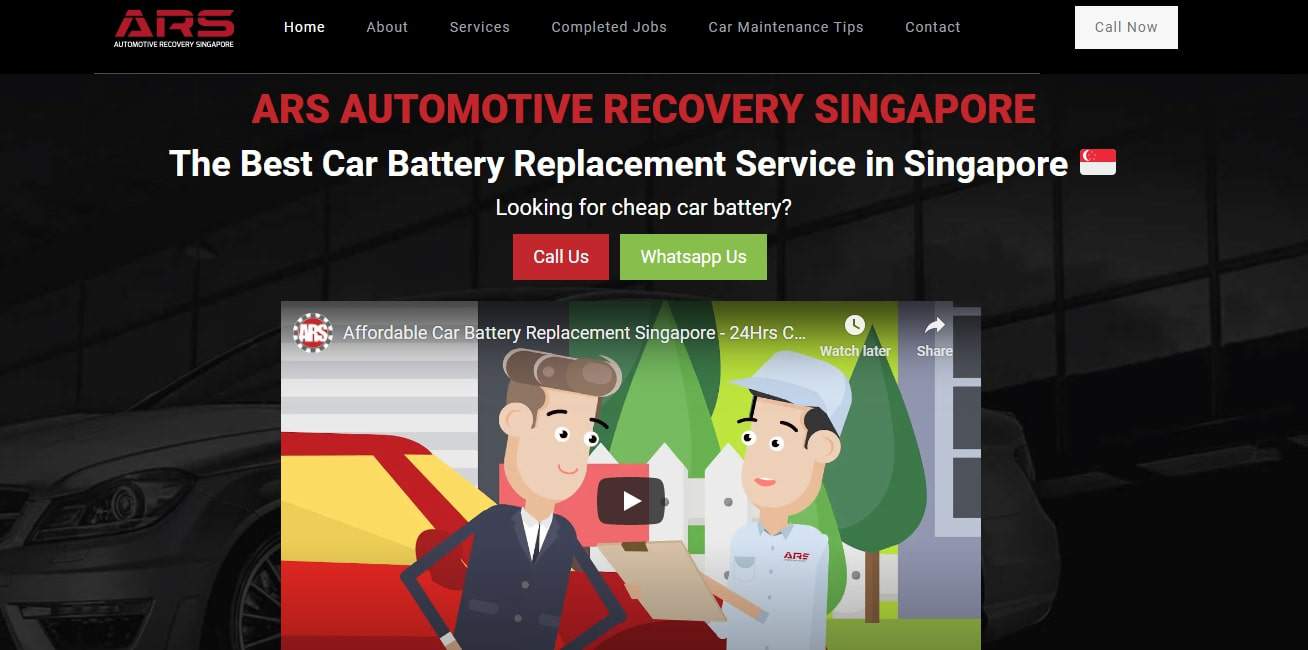 | | |
| --- | --- |
| BEST FOR  |  24-hour roadside recovery service |
| WEBSITE | https://www.arsrecovery.sg/ |
| ADDRESS | 177 Kaki Bukit Ave 1, shun li industrial, Singapore 416023 |
| CONTACT DETAILS | +65 8618 9000 |
| OPERATING HOURS | Open 24 hours |
Ars Recovery is one of the most well-known and trusted car service companies known for their full range of car recovery services. This includes their best jump start car service in Singapore!
After running a full diagnosis on your car battery, they'll determine if it needs replacement or a simple jump-start. They inform their clients that frequent jump-starts are not advisable for the battery life and other electrical units in a car.
But don't worry because their battery replacement service will only take 15-20 minutes — fast enough to get you on the road and not be late on your appointments.
Highlights
Genuine and durable products
Less than 30-minute delivery
1-year warranty
Customer Reviews
Many customers were really impressed with the detail-oriented services and responsive staff of Ars Recovery. A customer gave this feedback:
"Engage ARS in the middle of the night as vehicle is unable to start. No doubt the phone line was picked up by Jordan immediately. Jordan rushed down within 15 mins to help solve you problem with quality solution and best advise with experience otherwise he will call and check with his peers to ensure that the advise given is accurate. Attitude was good and price are reasonable for such ad hoc timing. Highly recommended!"
4.  Swift Battery Specialists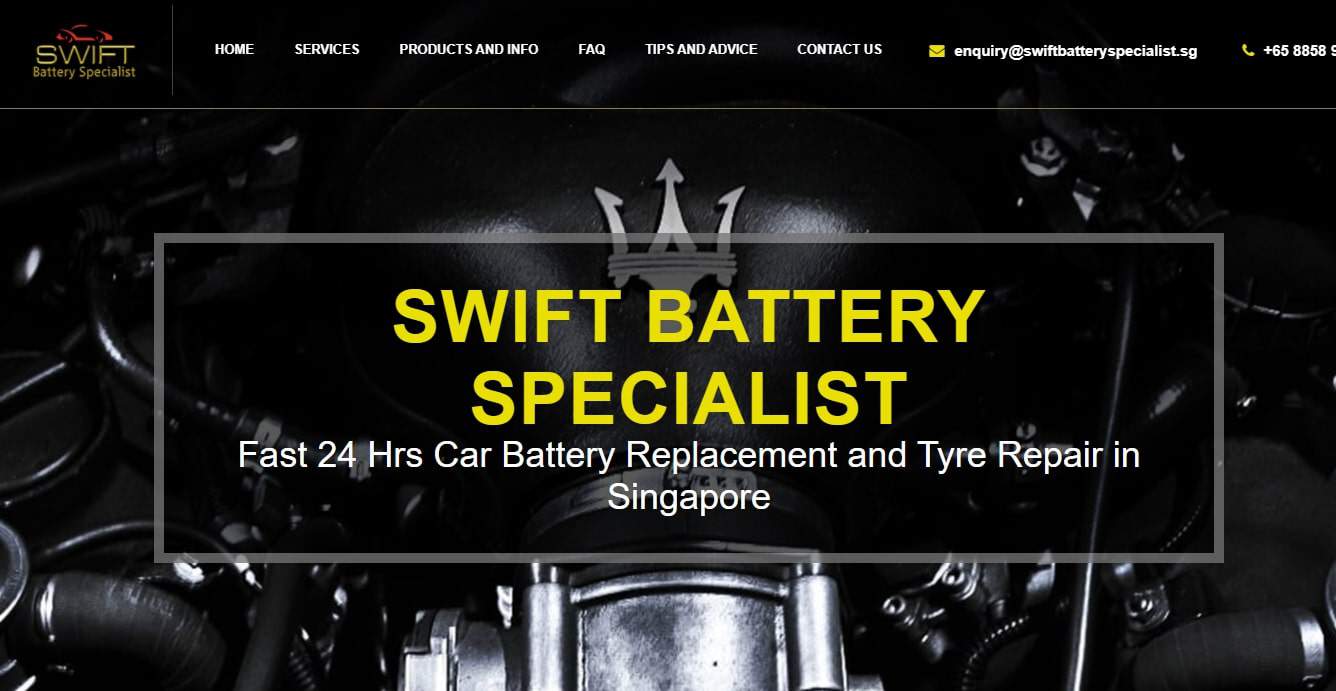 Swift Battery Specialists can help you when your car battery lacks power or becomes damaged. With their professional advisory and skills along with their advanced equipment, you can have the best jump start car service in Singapore!
To revive your car battery, they'll assess the current condition before executing the jump start procedure — this is to prevent any possible risk while driving.
They also do on-site service with an island-wide range so no matter where you are, they can assist you with your car problem as soon as possible.
Highlights
On-site service
Consultation series
24-hour service
Islandwide support
5.  24Hrs Car Battery Replacement Service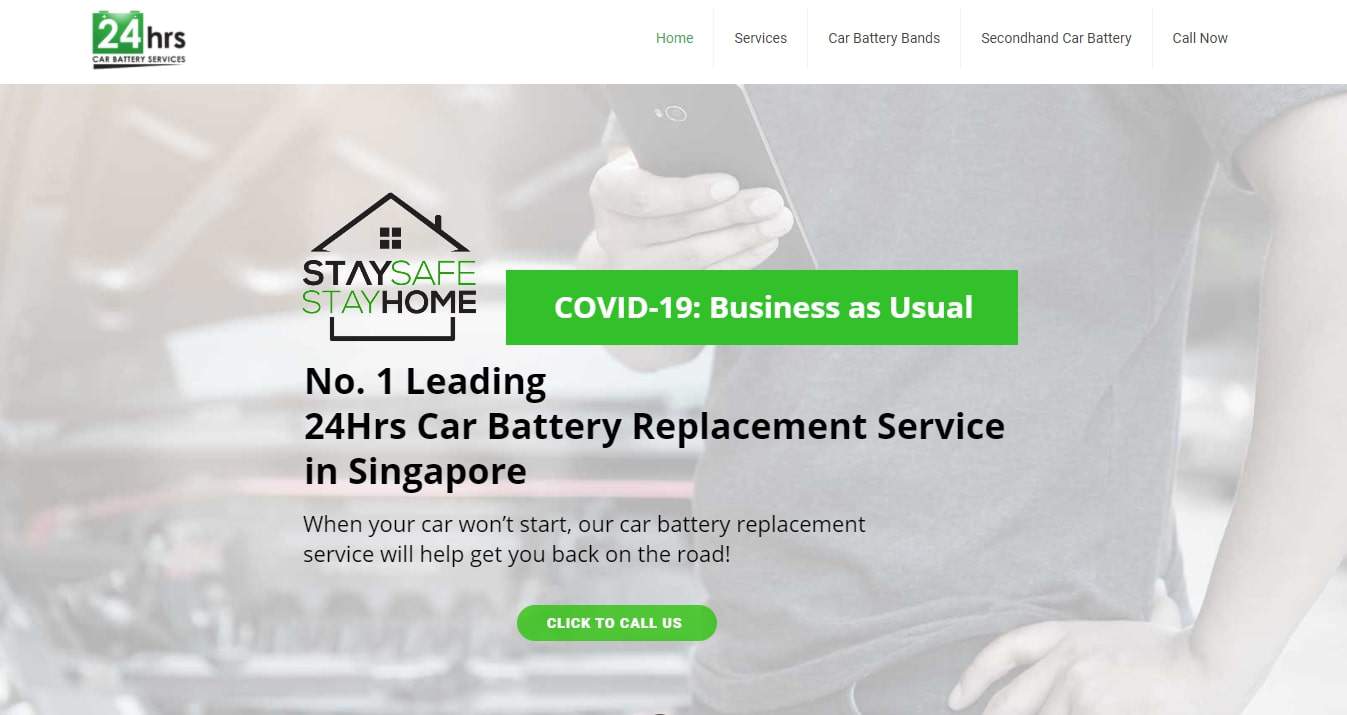 At 24Hrs Car Battery Replacement Service, you can instantly have reliable jump-start assistance in less than an hour! Their expert technicians will either allow you to drive to your local repair facility or do an on-site service depending on the diagnostic results.
Their best jump start car service in Singapore includes standard safety procedures and verified methods to prevent further risk or damage. If your car battery issues can't be solved with a jump start car service, they offer full car battery replacement with high-quality products.
Highlights
24-hour service
Top car battery brands
6.  The Battery Shop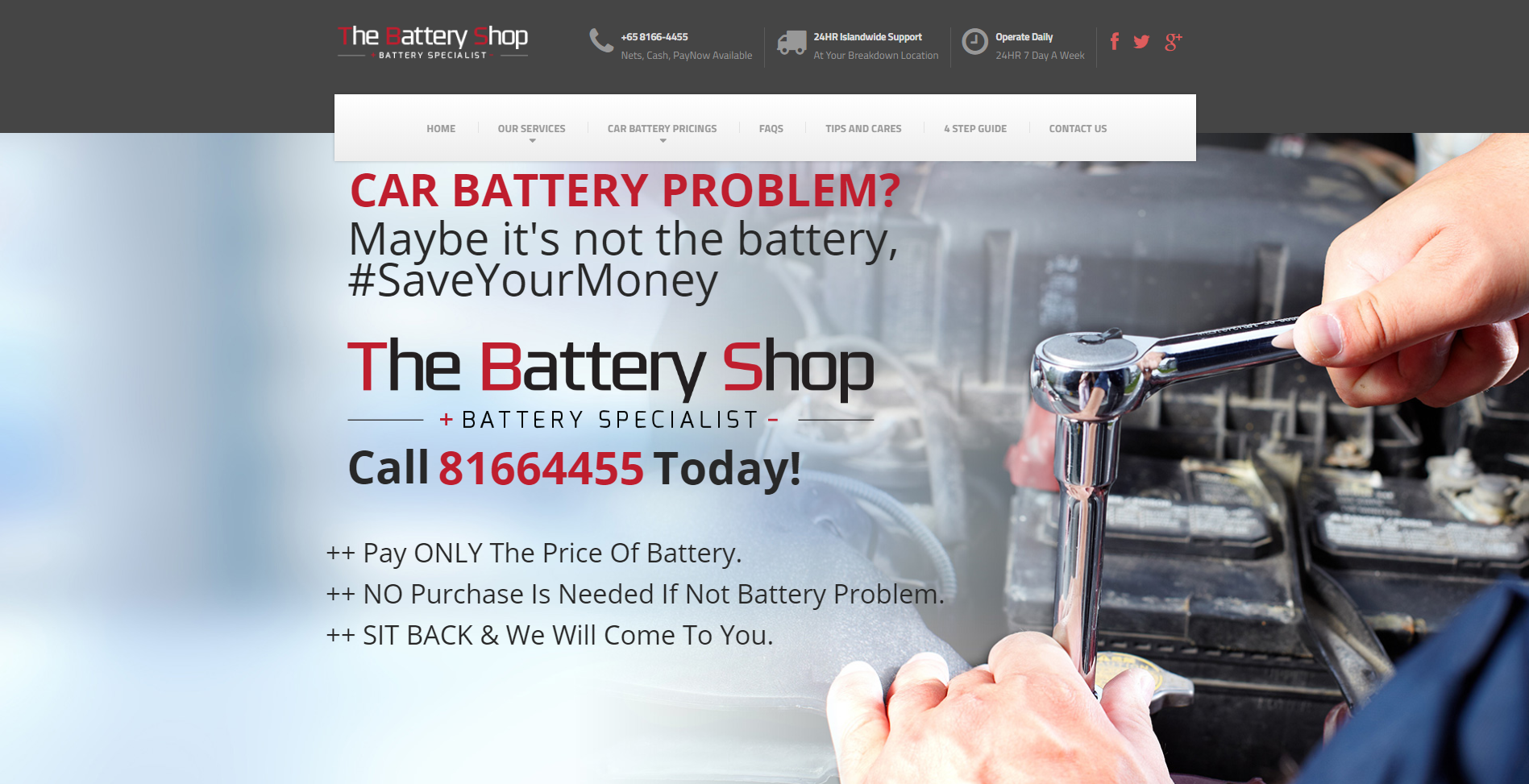 The Battery Shop aspires to deliver around-the-clock car repair services at the most affordable prices. Their team of experts has experience handling various vehicles, from cars to lorries and vans.
Beside car battery replacement, they also offer troubleshooting if needed. Best of all, their services are available 24/7– they can always come to your aid in case of car troubles.
Highlights
Onsite car battery warranty
24/7 availability
7.  The Doctor Battery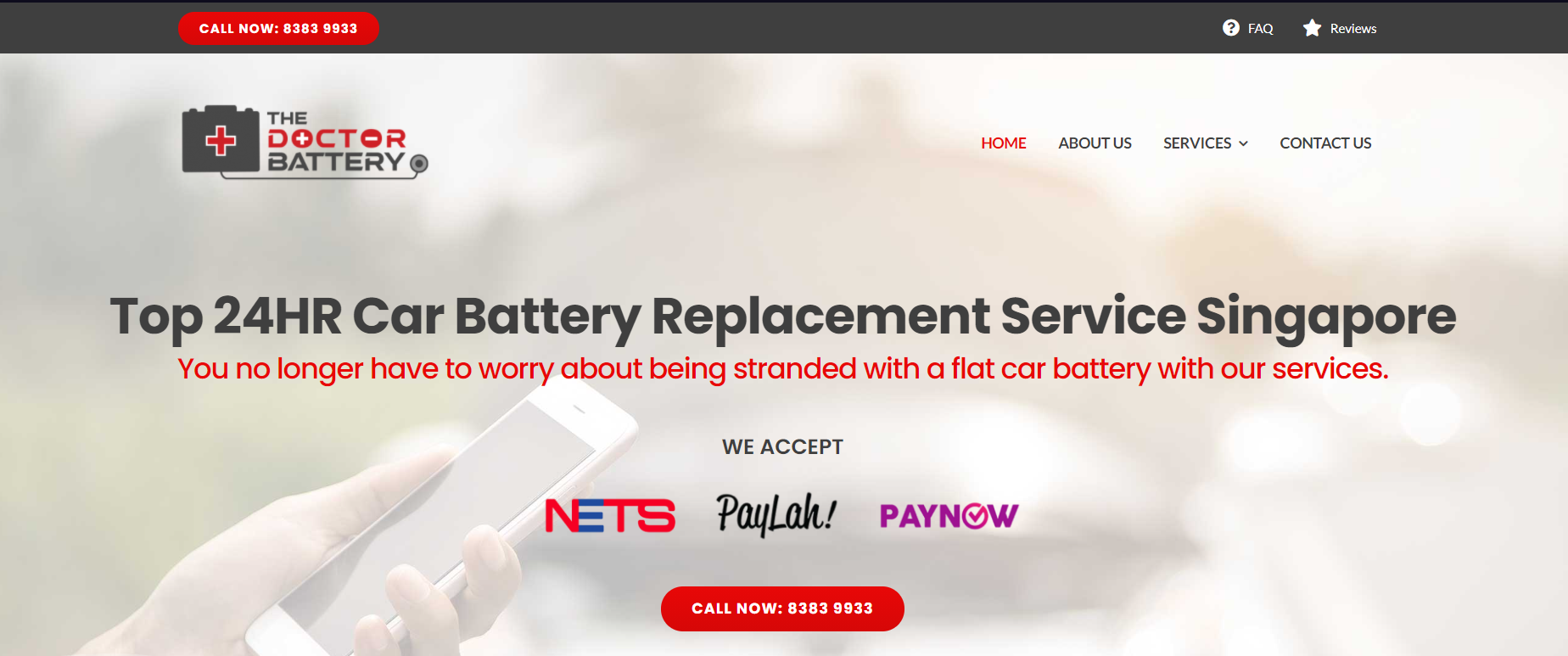 The Doctor Battery aims to provide professional roadside services to their clients. They strive to uphold only the highest standards when it comes to their work.
Their expert team of technicians are composed of individuals skilled in various areas of roadside service. You can count on them to actually solve whatever problem you may have.
Most importantly, they're upfront and honest when it comes to pricing. There's no need to worry about any hidden fees or sudden surcharges.
Highlights
24/7 Emergency Roadside Assistance
Affordable & Transparent Pricing
Professional services
Fast Delivery
There you go! That's our list of shops with the best jump start car service in Singapore! Let us know if you'd like to recommend more options!
And for further analysis of your car's current condition, you may consult with these shops that offer the best car inspection in Singapore. They're experts in handling car problems and providing maintenance services.