The Ultimate Pregnancy Guide for Mums-to-Be in Singapore
Featured Image Source: Pixabay
So you just found out you're pregnant? Congratulations!
Having a baby is life-changing, rewarding… and at times, incredibly confusing. There are lots of things you need to consider and even more decisions to make!
So, we put together this resource guide to help you with that process.
We don't expect you to read this entire guide at one go, but please jump to the sections that you think are the most important for you. If you want to share your experience with us after, we would be honoured too!
Chapter One: Making Medical Choices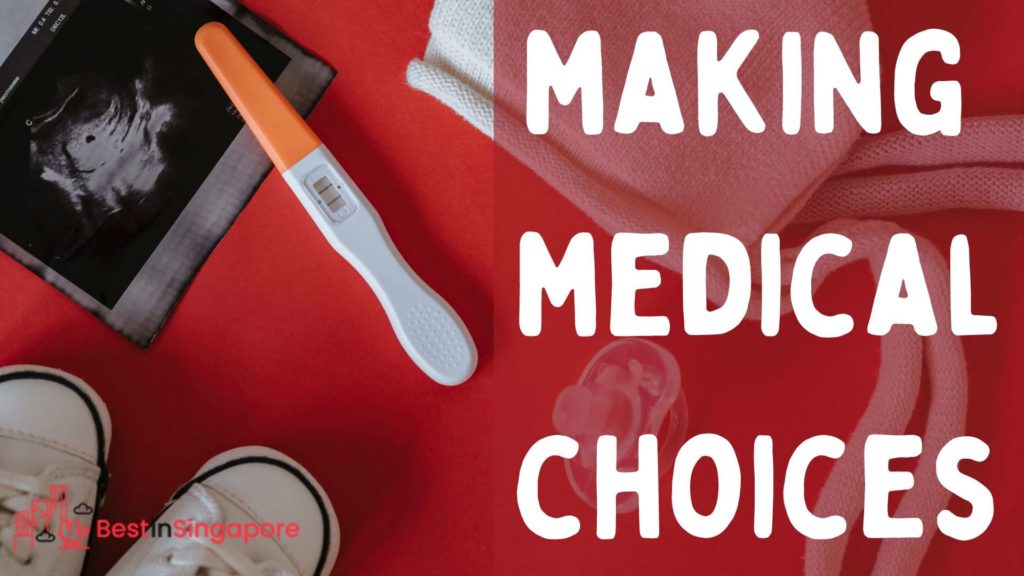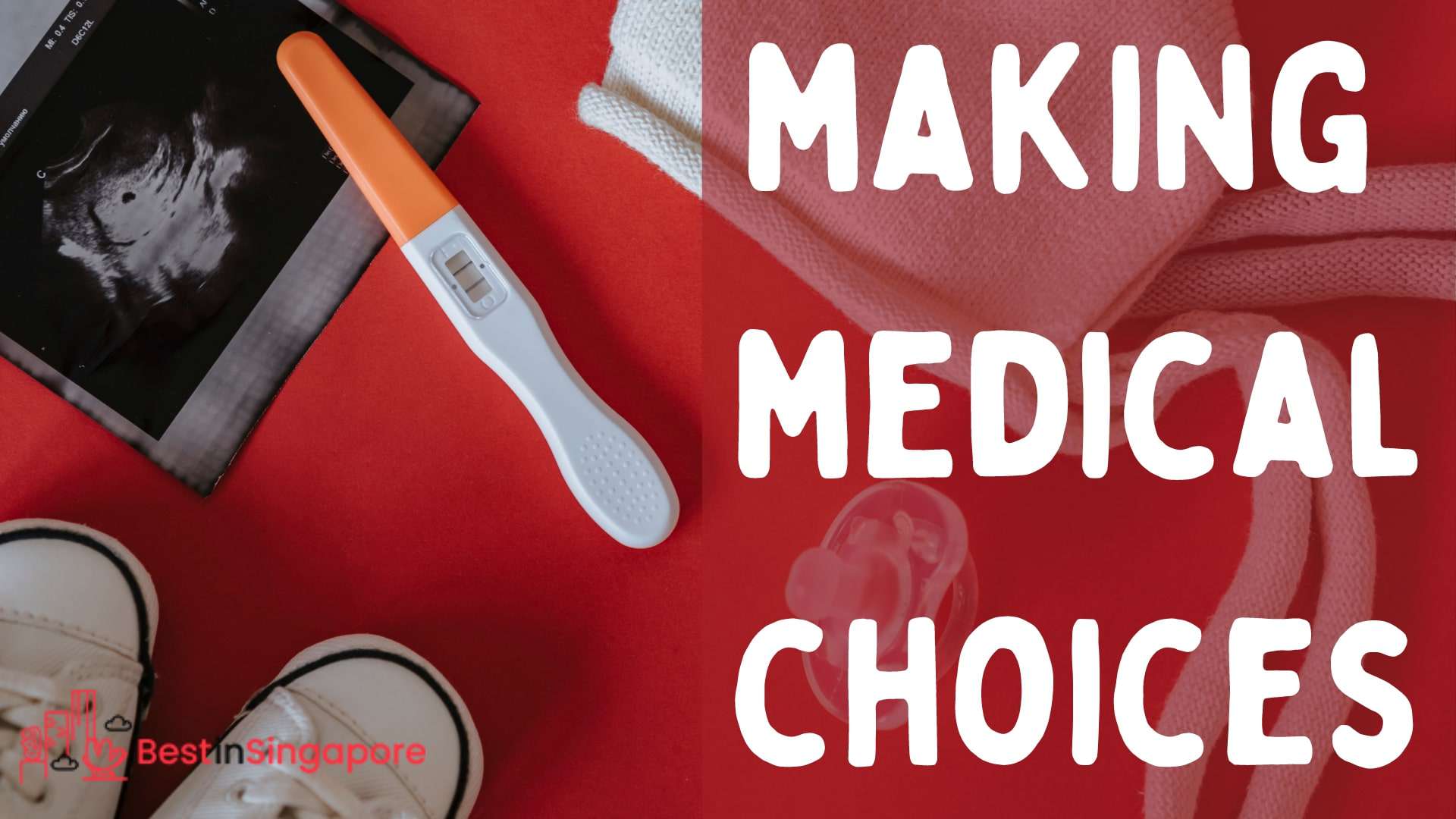 Finding a Gynaecologist
The most important initial decision that can affect your entire pregnancy experience is choosing a gynaecologist. Your gynaecologist will be there to guide you and monitor you throughout your pregnancy.
They will also advise you on just about anything about your pregnancy. Whether it's about your prenatal diet and exercise or your birthing plan, your gynaecologist can help.
Since you're expecting your gynaecologist to be there with you throughout your journey, you should consider their credentials and experience, as well as their geographic and financial accessibility.
Private institutions usually allow you more freedom when choosing a gynaecologist. The same can't be said about public maternity hospitals.
So, if you want full freedom of choosing a gynaecologist, you may want to consider private practitioners. You can also check out our list of the best gynaecologists in Singapore to make your search easier.
It would also be helpful if your chosen gynaecologist has ties to the best paediatricians in the country. This way, your child can receive a seamless transition from prenatal care to paediatric care.
What scan should I get?
A gynaecologist's expertise alone is not enough to determine your baby's health. So, you'll receive some mandatory tests:
1st trimester

Viability ultrasound for ensuring the pregnancy's healthy development

Dating ultrasound for determining a due date

Blood tests for full blood count, blood group, and diagnosis for rubella, hepatitis, and other potential diseases
2nd trimester

Detailed fetal anomaly scan for diagnosing anomalies in structure or position of the fetus

Oral glucose tolerance test for diagnosing gestational diabetes
3rd trimester

Regular and doppler ultrasound to monitor growth, blood flow, heartbeat, uterine contractions, and overall wellness of the baby

Cardiotocographs also function like regular ultrasounds that monitor the baby's health
High-risk Pregnancies: NIPT vs OSCAR

Aside from the necessary tests, you can also request scans that'll tell you your future child's risk of developing genetic disorders. In Singapore, there are two types of these scans, the Non-Invasive Prenatal Testing (NIPT) and One-Stop Clinic for Assessment of Risk (OSCAR).

Doctors suggest NIPT and OSCAR for people with high-risk pregnancies. So, if any of these are true for you, you may want to get an NIPT:

● Above 35 years old
● Previous children have genetic disorders
● Family history of genetic disorders

But even if you don't have these factors, you can also request these scans for certainty.


NIPT

NIPT is non-invasive in a way: doctors need only blood from you. As early as week 9 of pregnancy, this scan can screen for your child's likelihood of developing genetic disorders such as these:

● Down syndrome
● Edward's syndrome
● Patau syndrome
● Missing chromosomes

NIPT looks at the risk for these disorders by inspecting the free DNA, or cfDNA, in a pregnant woman's blood. Since cfDNA also holds the chromosomes, NIPT can also tell you the sex of the baby early on.

Since NIPT is provided by various medical brands, it also has different types:

● Genesis
● Harmony
● Easy DNA
● iGene
● MaterniT21 Plus
● Natera
● Panorama

These different NIPT types offer different screening panels. Additionally, these tests vary in sensitivity to genetic disorders.

But you should know, most of these tests have at least 98% sensitivity to the most common trisomy case, Down's Syndrome.

However, NIPT also has a limitation as it only reports your baby's likelihood of acquiring a genetic disorder. But while it isn't a diagnostic test for your baby, NIPT is still at a 97–99% detection rate.

OSCAR

On the other hand, the OSCAR test can only be taken from week 11 to week 14. This test is also non-invasive as it uses blood tests and ultrasound imaging to check for the risk of genetic disorders.

OSCAR works by inspecting the nuchal translucency (NT) or the neck transparency of the fetus. It also utilizes blood tests to analyse the mother's blood levels of free beta hCG and pregnancy-associated plasma protein-A (PAPP-A).

Those with increased NT thickness, increased free beta hCG concentration, and decreased PAPP-A concentration are said to have high risks of developing Down Syndrome.

Like NIPT, OSCAR can report the fetus's risk of developing chromosomal and genetic defects. However, OSCAR has a less accurate detection rate of 93%.

So, we think the NIPT is a better alternative as it has a higher detection rate and offers more information about your pregnancy.

What's Next?

Now, if you test positive, you'll need confirmatory and diagnostic tests like Chorionic villus sampling (CVS) or amniocentesis. CVS will require a sample of the placental tissue while amniocentesis needs a small sample of amniotic fluid.

Just know that these tests are invasive and can thus cause more severe complications. So, make sure you approach a reputable medical centre for these kinds of tests.
How do I want to deliver?
Choosing a test is only a small decision. What's an even bigger choice to make would be your birthing plan. In general, you may have either a natural delivery or a caesarean/C-section delivery.
Natural Delivery
Natural birth allows women to control how labour and delivery play out.
However, for some, labour may be too painful to endure while fully awake and conscious, which is why some women opt for natural births but with an epidural.
There are also other pain management techniques that don't involve medications, namely water birth and hypnobirthing.
For some, immersing themselves in a tub or small pool of water offers relaxation, making labour or the delivery during water birth more relaxing.
This method, however, is limited only to a woman who has a:
Low-risk pregnancy
Baby in a head-down position
Clear amniotic fluid
Water birthing is also not allowed for those who have:
Had 2 or more previous C-section deliveries
Excessive vaginal bleeding
Fever symptoms
Maternal blood or skin infection
Multiple pregnancies
On the other hand, hypnobirthing is a pain management technique that relies on self-hypnosis, breathing, and relaxation techniques. These techniques help pregnant women reduce awareness of their anxieties, fears, and pain during labour and childbirth.
If you're planning on hypnobirthing, you should enrol in self-hypnosis classes as early as 20 weeks into gestation.
C-section Delivery
Caesarean delivery can still be a choice, but for some, it's more of a medical need. That said, C-section delivery is often the best option for those with:
Big babies
Diabetes, high blood pressure, and other medical conditions for the mother
Medical concerns for the baby
Multiple pregnancies
Placenta problems
Slow or stunted labour
For this kind of delivery, you will receive either general anaesthesia or an epidural. You'll be asleep if you get the general anaesthesia while delivery can last as short as 45 minutes as your surgical team will simply make an incision by the abdomen to remove the baby.
When it comes to recovery, moms undergoing C-sections may max out on the 6-week recovery phase.
You can also choose where to give birth, either in a hospital or at home. However, high-risk pregnancies should automatically take place in a hospital, which leads us to our next topic.
Which maternity hospital should I choose?
If you were to only consider the cost, public hospitals would be the obvious pick.
However, you should also consider the facilities, amenities, birthing options, expertise for emergency care, pre-and postnatal services, and accessibility.
Most private and public hospitals in Singapore already have the equipment for necessary and optional scans. So, equipment and medical facilities are not much of an issue.
But when it comes to expertise and capability for emergency postnatal care, public hospitals dedicated to maternity care are the best options. Additionally, public hospitals are accessible financially and geographically.
But for facilities like recovery rooms, private hospitals may have an edge as these hospitals often offer each client their own solo room.
Additionally, private hospitals often allow you to choose an OB-GYN, unlike in public hospitals where you're often assigned to someone.
And while private hospitals are costly, they usually have shorter waiting times.
Private hospitals also have pricier services, but they handle most of the billing for your convenience.
To help you manage your expectations about the costs, here are the prices you may encounter with private and public hospitals. The lower range of the prices usually corresponds to normal delivery while the more expensive range covers C-section deliveries.
| | | |
| --- | --- | --- |
| Type | Public hospital | Private hospital |
| 6-bedded ward | $1,200-$2,600 | – |
| 4-bedded ward | $3,700-$8,40 | $5,300-$6,200 |
| 2-bedded ward | – | $6,000-$10,200 |
| Private room (1 patient per room) | $3,700-$8,400 | $7,700-$13,000 |
What is covered under Medisave?
Shocked by the previous section's table? Well, we've got some good news for you. Singapore's Medisave covers pre-delivery, delivery, and post-delivery medical needs!
This means that, as long as you are a Singaporean, you can avail of these services at lesser costs:
Consultations
Scans and tests
Prenatal medication
Delivery
Daily hospital charges after delivery
However, Medisave coverage won't cover all expenses, as it also has its limits. The limits depend on your type of delivery, and this table will tell you more:
| | | |
| --- | --- | --- |
| Type of expense | Natural delivery | Caesarean delivery |
| Delivery | $750 | $2150 |
| Pre-delivery | $900 | $900 |
| Hospitalisation | $1500 (up to 3 days hospitalisation) | $1900 (up to 4 days hospitalisation) |
Unfortunately, expats aren't covered by this universal healthcare. Luckily, you can still apply for and get the best maternal insurance in Singapore to help you out.
Chapter Two: Buying the Baby Stuff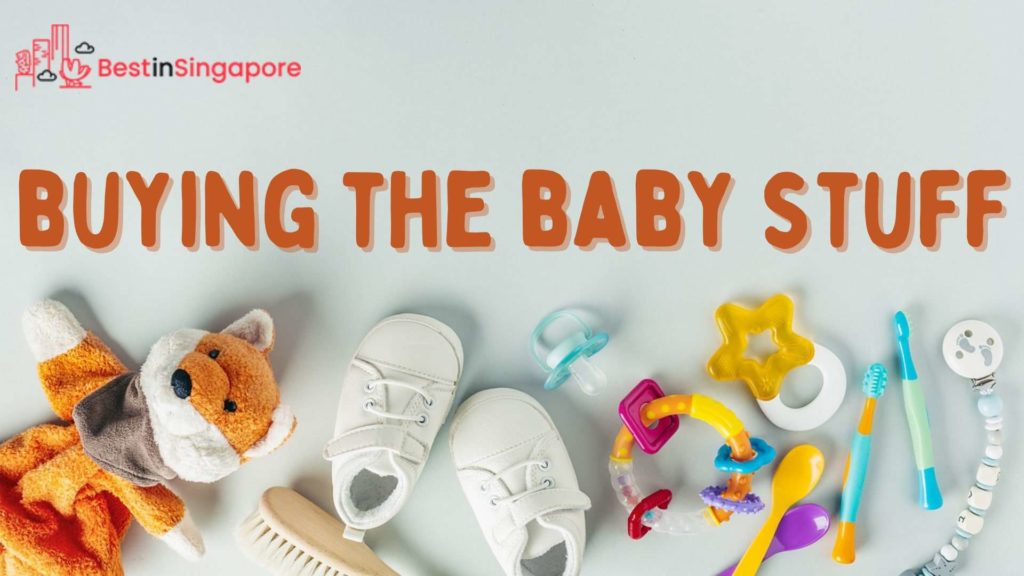 Trust us when we say that once the baby is born, you won't have time for shopping. So, before you even near your delivery date, you should start browsing items you'll need for your baby.
The Absolute Basics
First and probably the easiest to buy would be baby clothes. If you already know if your baby will be a boy or a girl, then you can choose designs that you think would go well for them.
But some parents want to be surprised about the baby's sex. If you're one of these parents, you can instead buy clothes with unisex designs and colours.
Next, you have to make sure your baby has the best environment, as they'll be spending a lot of time in their room. Your newborn deserves to have the best baby cots, changing tables, lamps, and other nursery amenities.
You should also have baby monitors to keep your eyes on your baby, even when you're doing errands from a different room.
Lastly, your baby needs proper nutrition. If you aren't able to breastfeed due to complications and other constraints, you can check out our list of the best baby milk in Singapore.
And once they're ready for a diet with some solid bits, you can buy baby food from top brands like these:
Nestle
Gerber
Kendamil
Kiddylicious
Happy Family
Or better yet, you can cook some healthy food for your baby and turn it into homemade baby food with the best food processors in Singapore. Just make sure you dedicate this food processor to cooked food to avoid any chances of contamination while your baby's still developing.
Other Baby Items
Once your baby can eat along with everyone else at the kitchen table, you should also be ready to invest in the baby chairs.
You can also buy some baby toys to stimulate motor skills development for your baby. Here are some of the toys you can consider:
Mobile
Basic baby blocks
Teether
Rattle
Plushie
Bath toys
Before they even get a seat at the table, your baby can be ready for some outdoor action.
If your baby's healthy enough to go out, they can tag along with you as long as you have the right equipment. Check out our lists of the best baby strollers and best infant car seats, so you can bring your infant with you for strolling parks or shopping in malls.
But if you still want to hold your baby close to you while you're outside, you can always get the baby carriers. This type of carrying equipment allows you to carry your baby without keeping your hands tied.
When going on a trip, bringing a baby means bringing everything the baby needs and putting these things in a secure and clean bag. So, you'll need diaper bags to carry your baby's bottles, extra clothes, socks, mittens, plushies, wipes, and of course, diapers.
Each of these products costs something, making pregnancy a potentially expensive affair. There are also lots of choices in the market, and learning about all the factors can make the decision-making and shopping process too much of a hassle.
That's why we've provided you with links to articles that can direct you to baby products with the best value.
Chapter Three: Surviving the First 60 Days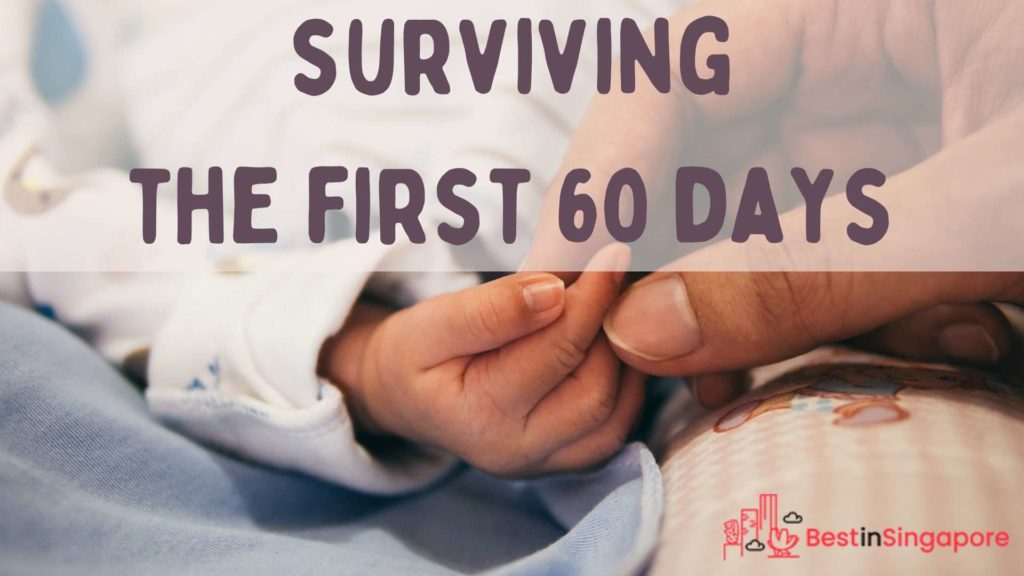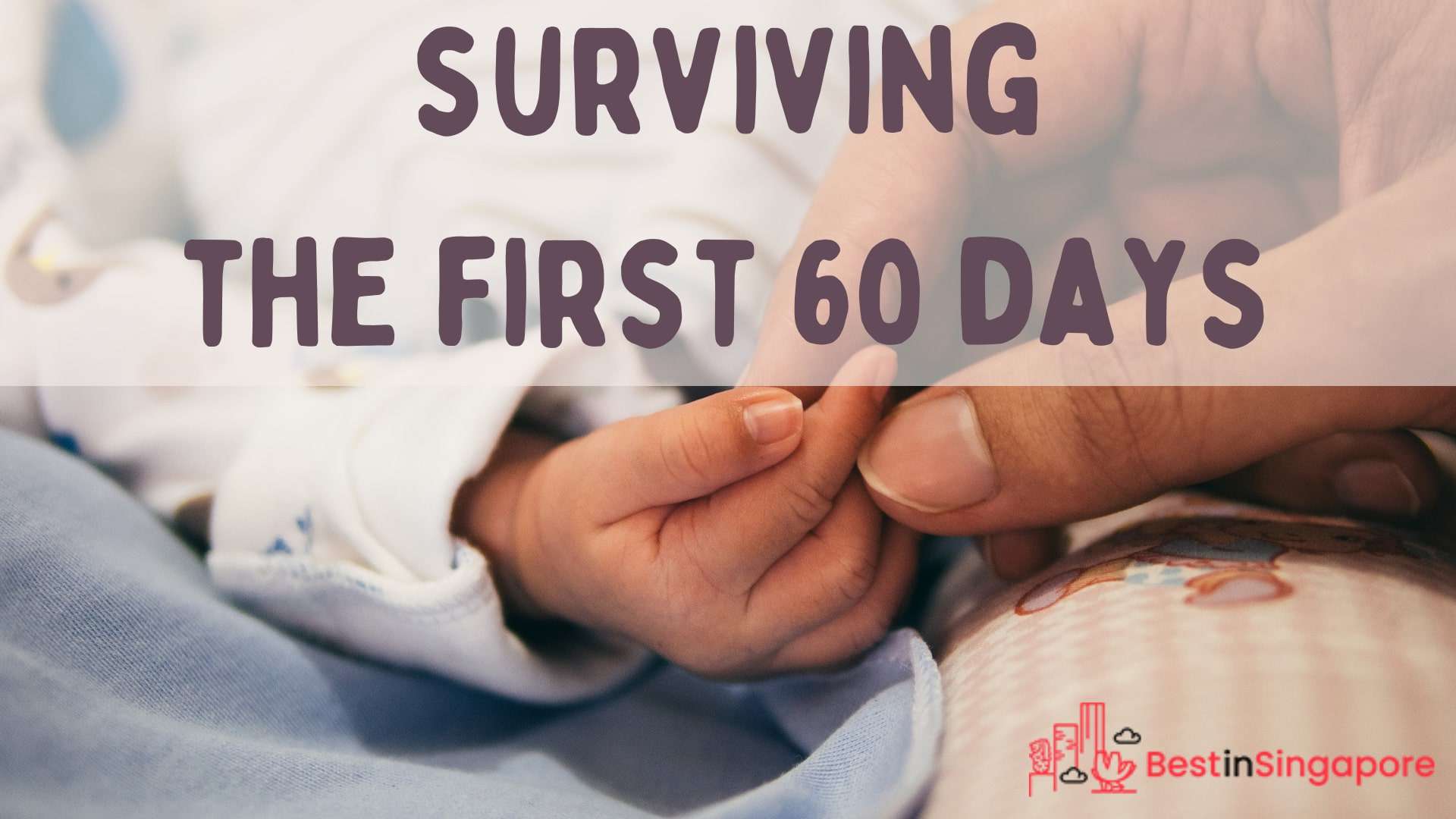 The first 30–60 days, or the confinement period, is yet another challenge to brave in your never-ending journey of being a mom. During this period, you will be recovering from your delivery, nursing your baby to proper health, and managing your household.
You can rely on your spouse for some of these tasks too. But for single parents and couples who need a sustainable source of income while the mother is on maternity leave, these responsibilities can be overwhelming.
So, the question is, while you take care of your household chores and you take care of your baby, who's gonna take care of you?
The answer is a confinement nanny.
Confinement nannies are those who have undergone special training to take care of both mother and baby during the confinement period.
Here are just some of the duties a confinement nanny can help you with:
Baby handling support and advice
Baby feeding
Breastfeeding support
Bath preparation
Healthy meal preparation
Monitoring
Confinement nannies sometimes even take the night shift and monitor your baby while you sleep. And by helping you with all these motherly duties, they're also allowing you to get more rest time.
But if you have a close relative who has the knowledge and/or experience of being a mother—say your mom, aunt, or sister, then you may not need a confinement nanny. That is, of course, applicable only if your close relatives are willing to look after you for a few weeks to a few months.
If such is your case, you'll still need help with your household chores. Check out our lists of the best part-time cleaners and best maids in Singapore to lift some of the burden of household management from your shoulders.
Chapter Four: Enrolling in School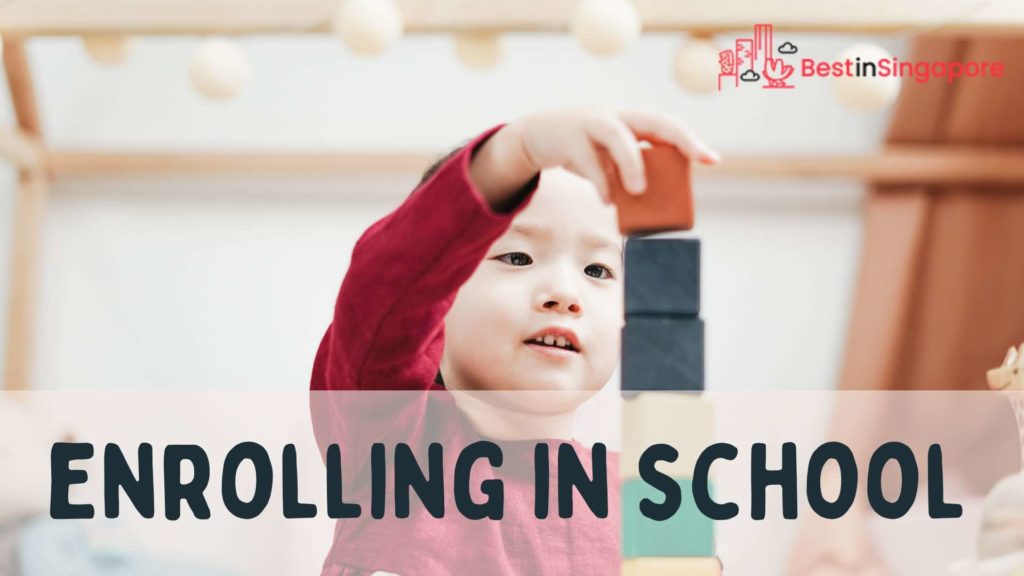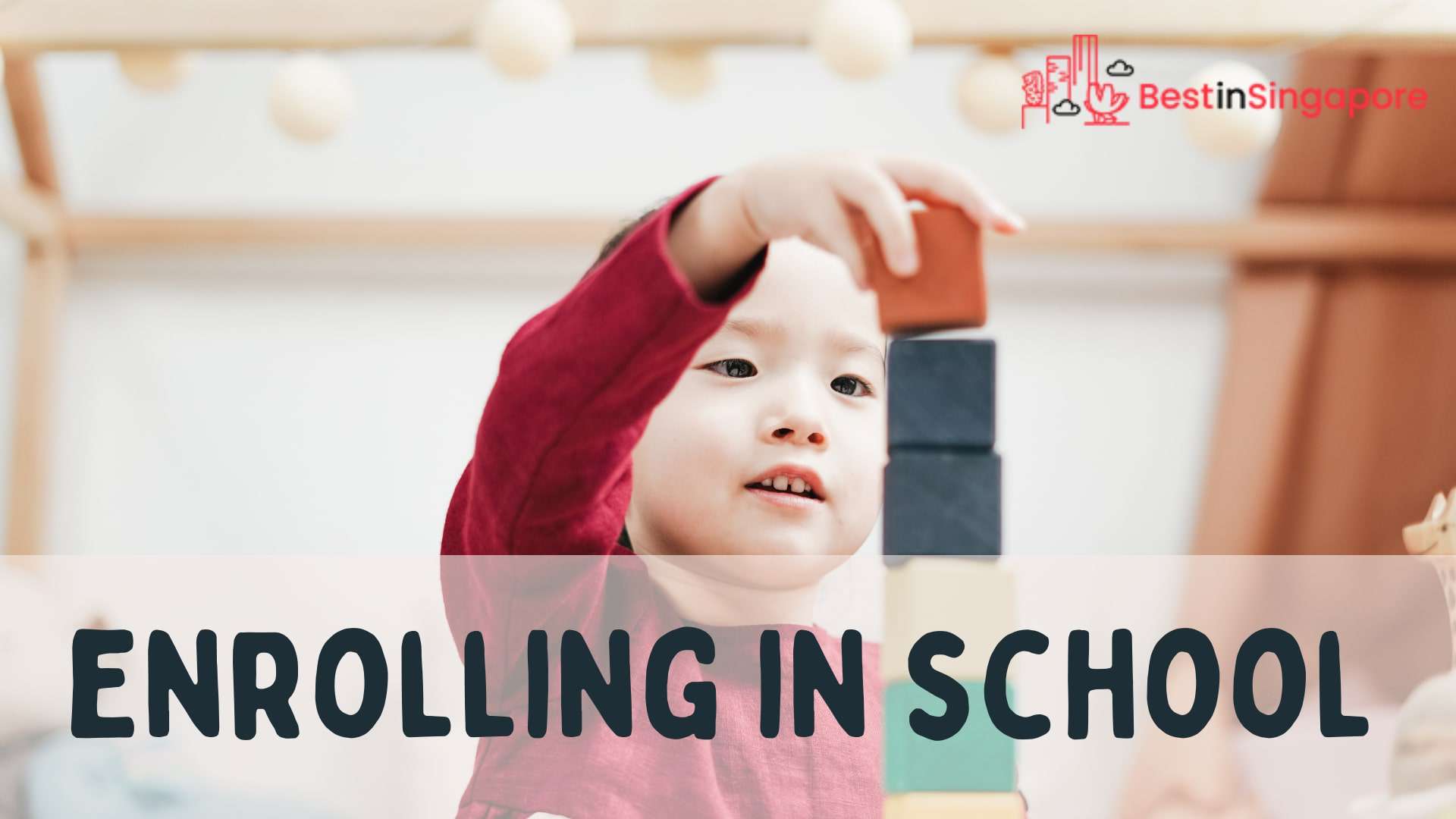 Before you know it, you'll be sending your kids to school. We can also help you with this topic as we have numerous articles covering it.
You can check out these articles to learn more about what to look for in a school and which schools are worthy of your consideration. For those of you with toddlers, you may want to browse our list of the best preschools in Singapore.
Now, if you want to enrol your child in a single institution for their preschool and elementary years, then you should at least give private schools in Singapore a shot.
And if you want to take your child's academic knowledge to the next level, the best tuition centres can help you reach this goal. These learning centres also help kids who may be struggling with certain subjects.
What is the Montessori Method?

When looking up preschools, you might hear about the Montessori Method.

This method is simply an educational approach where the children hold the authority for their pacing and curriculum. Children in Montessori schools usually partake in creative, hands-on, and self-directed activities.

Of course, there are also teachers in Montessori schools. These teachers are trained professionals who will serve as a guide and supporter throughout the children's creative learning process.

So, if you want your child to learn not only about the standards ABCs and 123s, you may want to enrol them in the best Montessori schools in Singapore. These schools even allow children to develop independence and creativity.
Chapter Five: Understanding IVF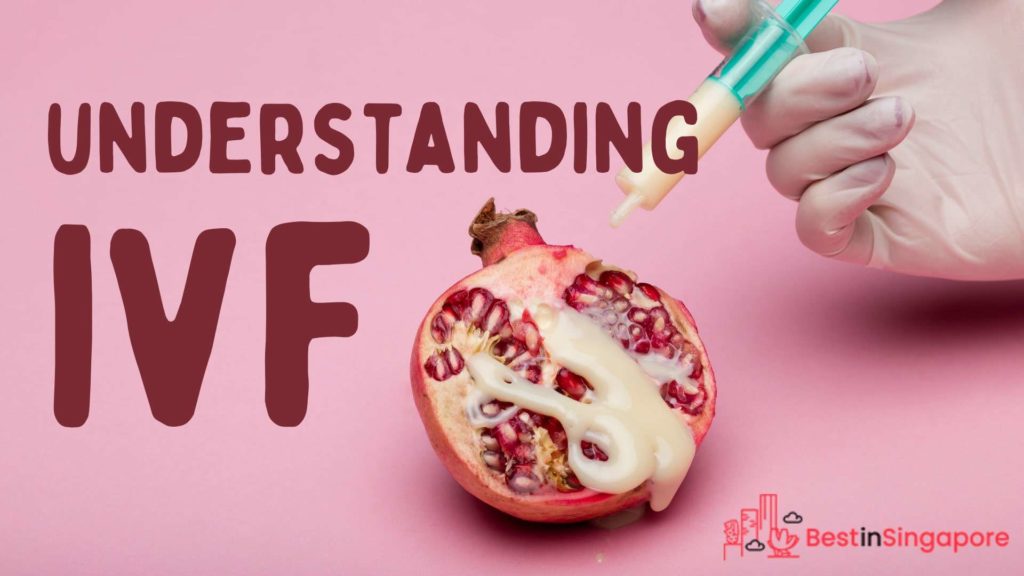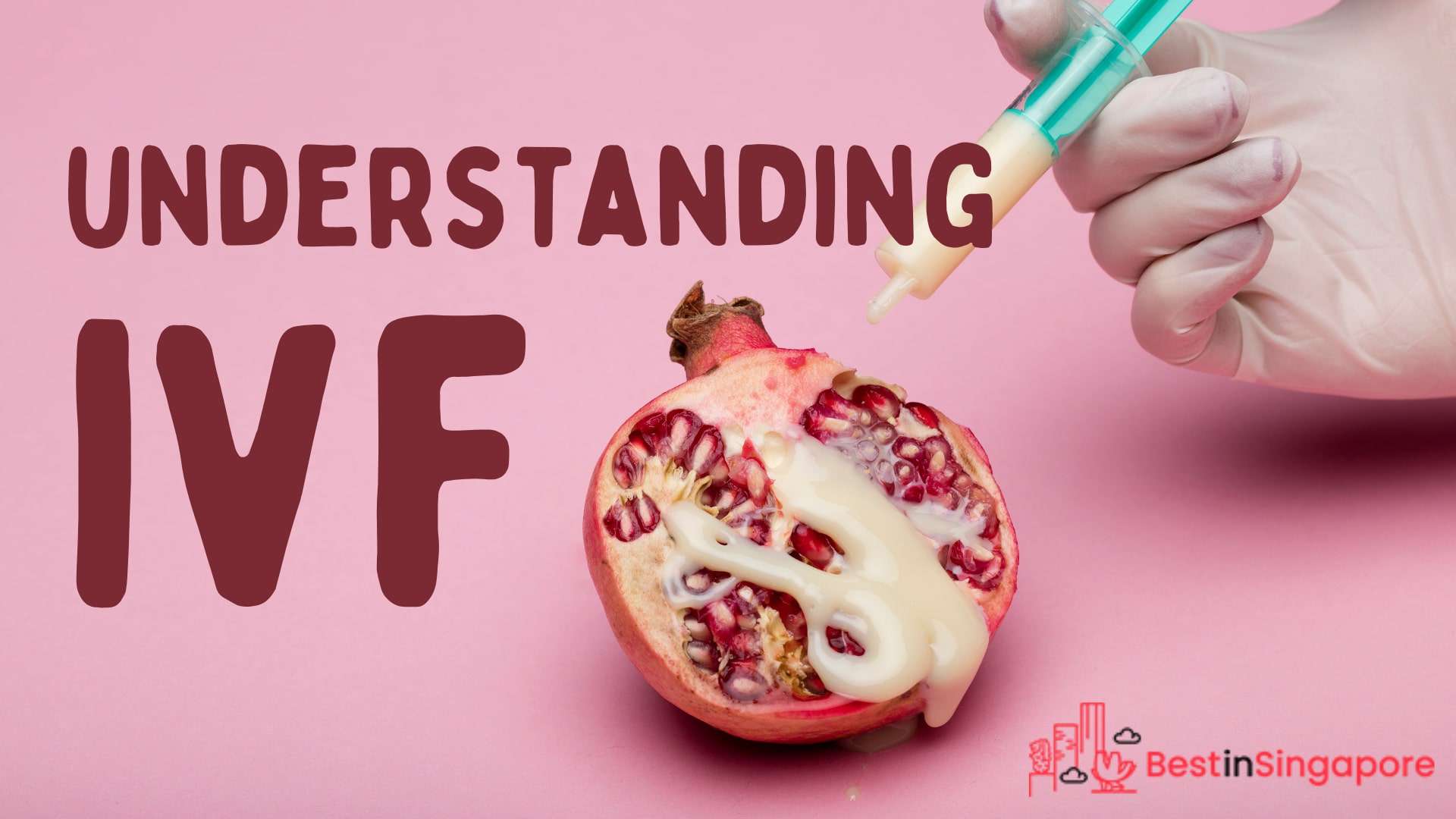 Parenting is one of the biggest milestones a couple can achieve. Unfortunately, not everyone may find getting pregnant a big hurdle to becoming a parent.
Some couples may try and try for years on end, yet still fail to bear a child. Luckily, there are methods such as In Vitro Fertilization (IVF) to improve the chances of pregnancy.
IVF is one of the many assistive technologies for reproduction. It takes eggs and fertilizes them with sperm in a laboratory, thus forming an embryo in the best possible conditions.
IVF is usually applicable for couples and single parents alike.
To manage your expectations, here's a simplified version of all the steps happening during IVF:
Stimulation: You'll receive some medication to increase the number of eggs your body produces per cycle. The more eggs, the more chances of developing a viable embryo.
Egg retrieval: During this step, your doctor will insert a needle through your vagina, which then serves as a suction for the eggs and fluid from your ovary.
Sperm donation: Your partner or another donor should also donate their semen for the insemination.
Insemination: At the lab, an IVF technician will then mix the egg and sperm for fertilization.
Embryo culture: The resulting embryo from successful fertilization will be monitored for its growth and development.
Embryo transfer: After around 3-5 days after successful fertilization, the embryo will then be big enough for a transfer. Your doctor will use a catheter to transfer and implant the embryo from the lab to your uterus.
Test: Lastly, you'll undergo blood tests to confirm your pregnancy. This usually happens 6-10 days after implant.
If you're considering IVF, then you should also check out our list of the best IVF clinics in Singapore. Just know that IVF is costly, and is thus only the best for those with these significant issues like these:
Endometriosis
Damaged or blocked fallopian tubes
Infertility or reduced fertility
Uterine fibroids
Reduced ovarian function
---
Parenting is a lifelong journey. You may think that this phase of your life begins only once the baby is born.
In reality, parenting starts from the moment you find out you're pregnant. Being the best parent you can be should include thorough preparation as well as practical yet gentle execution.
We believe in making smart choices, so we've written this complete guide to help. We hope our article helps you be the best mom you can be to your child!